This article is an opinion based on facts and is meant as infotainment. Don't freak out.
Swipe left for slideshow. Article continues below.
Advertisement
[adrotate banner="4″]
Do you know anyone whom you'd refer to as White trash? Most likely. Either there's someone at your job, in your neighborhood, or in your family that you'd throw that label on.
Essentially, White trash is everywhere.
While calling someone White trash might be a mean-spirited way of ridiculing or poking fun at a particular demographic, it can also serve as a way to express disdain about the way someone lives their life. It isn't as derogatory as using other racial slurs, and in fact, the term has a bit of humor associated with it, making it the focus of pop culture.
Take for instance Jerry Springer, Honey Boo Boo, Kid Rock, Eminem, Uncle Rico from Napoleon Dynamite and even Cousin Eddie in National Lampoon movies.
According to the Merriam Webster Dictionary, white trash is defined as:
"A term used broadly to define a person or group of persons whom embody the concepts of ignorance, racism, violence, alcoholism, poverty, and anglo-saxon ancestry. Similarly used with the term 'cracker,' 'hillbilly' or 'redneck'."
So, using some data crunching, we should be able to measure where the most White trash cities in America are actually located.
After pouring over data, watching too many fist fights and perusing illiterate Facebook comments, we've determined these are the most White trash cities in America:
Portsmouth, Ohio
Fall River, Massachusetts
Sedalia, Missouri
Pensacola, Florida
Morristown, Tennessee
Elkhart, Indiana
Asheboro, North Carolina
Rockford, Illinois
Canton, Ohio
Jackson, Michigan
Time to take some meth and stay up all night with us as we go through the cities one by one.
Advertisement
[adrotate banner="5″]
How we determined the most white trash cities in America?
Using publicly available government data, as well as Google Maps, we were able to collect the data on the following white trash metrics:
Cities where there are lots of white people
Cities where residents are poorer than average
Cities where a high number of residents are high school dropouts
High drug use
Higher than average Payday Loan Outlets and bargain stores
Violent cities (measured in aggravated assaults)
Cities with a high number of residents on welfare
We used the government Census for most of the data. For drug use and violence, we used FBI data, and for Cash Advance Outlets and bargain stores, we used Google Maps.
Simple, right?
We limited the analysis to non-CDPs that have over 20,000 people.
Next, then averaged all the ranks to create a "white trash index".
In the end, Portsmouth, Ohio ended up being the the most white trash city in America. We also did an analysis on the 10 most white trash states in America. That one is interesting, too.
Advertisement
[adrotate banner="7″]
1. Portsmouth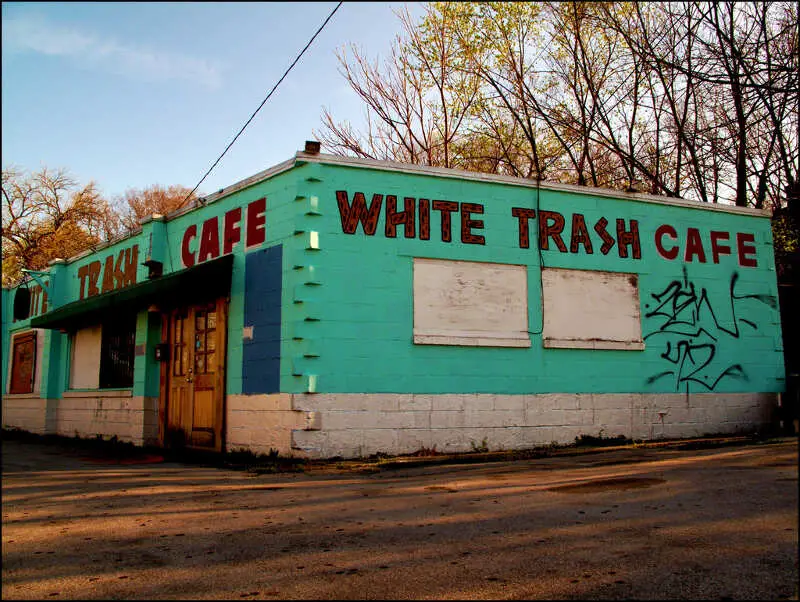 Source: Wikipedia
Population: 20,415
Estimated White trash: 5,979
Estimated Meth Heads: 1,213
Payday Loan Outlets: 4
Toss back a Natty Light, and suck down another Marlboro, Portsmouth, Ohio cause your city is the whitest trash of all in America.
Many of the folks in the city "Where Southern Hospitality Begins" smell of cheap cigarettes, booze, and meth; and if you grew up in P-town, there's a decent chance you've attended some sort of White Trash Expo.
Portsmouth ranks in the top 10% for several categories, including number of residents on welfare, most amount of high school dropouts, as well as a high number of payday loans per capita.
Is that heroin, meth, or blow in the 740? Fair question P-town. Scioto County could use a hug.
Don't laugh Somerset, Kentucky. You weren't too far out of the top 10 yourself.
2. Fall River, Massachusetts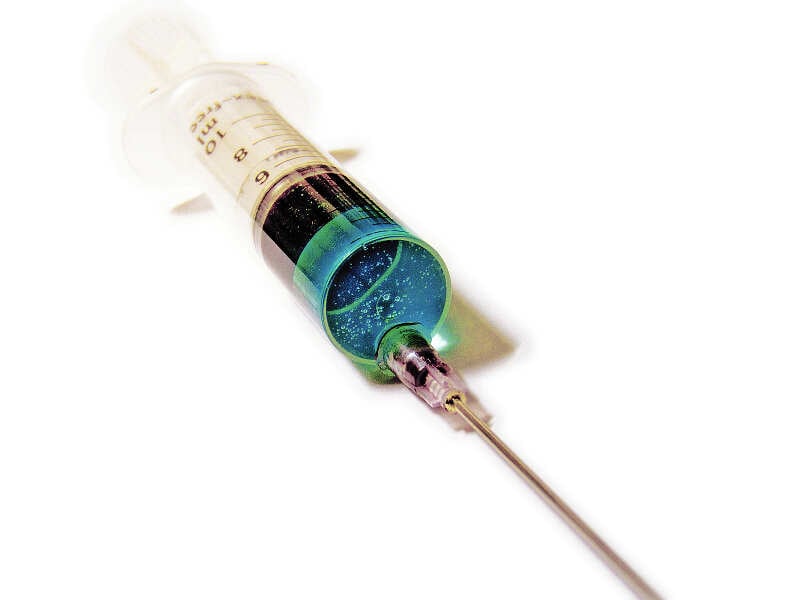 Source: Flickr
Population: 88,436
Estimated White trash: 28,999
Estimated Meth Heads: 12,213
Bargain stores: 15
Fall River is located on the southeastern shore of Massachusetts at the mouth of the Taunton River. And, according to online forums, Fall River has a major drug problem. Even the river rats are doing heroin. White Trash river rats? That should be a reality show for sure!
This city in Bristol County ranks in the top 5 for three separate white trash metrics, including a high number of aggravated assaults, large percentage of welfare recipients, and a large number of bargain stores.
Here they have their own set of white trash problems. If you live here, there's a good chance you know someone who is smokin' meth.
3. Sedalia, Missouri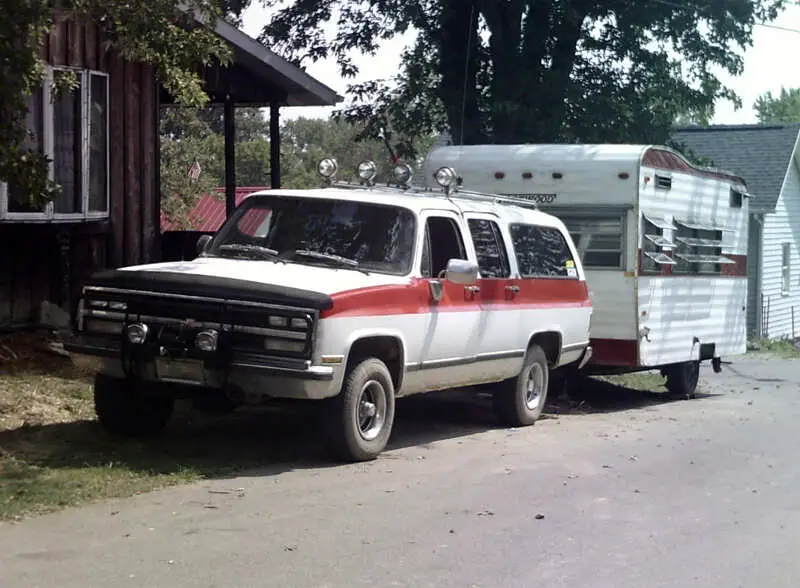 Source: Wikipedia
Population: 21,949
Estimated White trash: 5,283
Estimated Meth Heads: 1,213
High school dropouts: 17%
Sedalia is located in the middle of nowhere Missouri. When it comes to defining proper white trash etiquette in this town, always remember the cardinal rule: You need to be careful what you say in Sedalia because someone might come over and pop the wheels on your house.
Is that Ricky Bobby's kid? Fair question, Sedalia. Your black and white checkered flag flies high over the Missouri State Fair Speedway. But, don't get your boxers in a bunch, we know the three things you don't mess with in white trash land: racin', drinkin', and smokin' meth.
4. Pensacola, Florida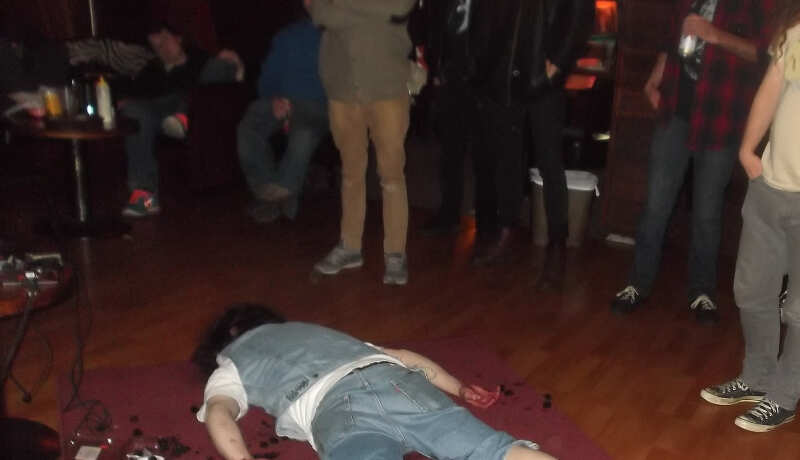 Source: Wikipedia
Population: 51,468
Estimated White trash: 13,979
Estimated Meth Heads: 6,213
Assaults ranking: 8th in Fl
Chances are, if you and your kids have moved in with someone after two just dates, than you might be from Pensacola, Florida.
This city in Escambia County ranks eighth for aggravated assaults (meaning drunken fist fights). And in pure white trash form, when it comes to fightin' over who has better meth, you better believe it will be handled bare knuckle to bare knuckle in your trailer's front yard.
The culture here is as if Tonya Harding and Eminem got together and had a baby.
5. Morristown, Tennessee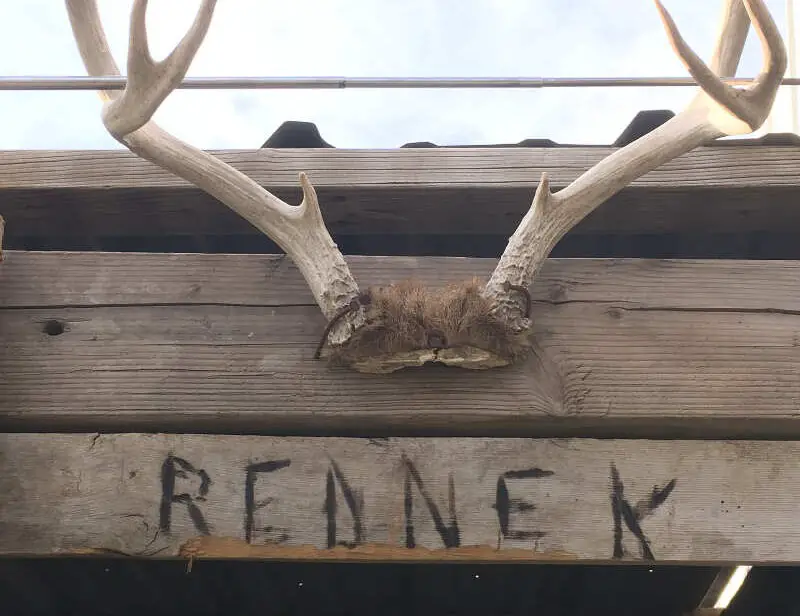 Source: Wikipedia
Population: 29,904
Estimated White trash: 7,204
Estimated Meth Heads: 2,997
Welfare population: 17%
Located northeast corner of Tennessee is Morristown. This cowtown is definitely one of the "whitest cities" on our list. The number of drug-related crimes and aggravated assaults, combined with the high number of poor dropouts, makes this white trash central for America.
And a lot of your trash must be getting into fist fights at your local dollar store when it's 50% off day, because you are 3rd in America for aggravated assaults.
Simmer down, M-town. #NoShoesNoShirtNoTeethNoProblem
6. Elkhart, Indiana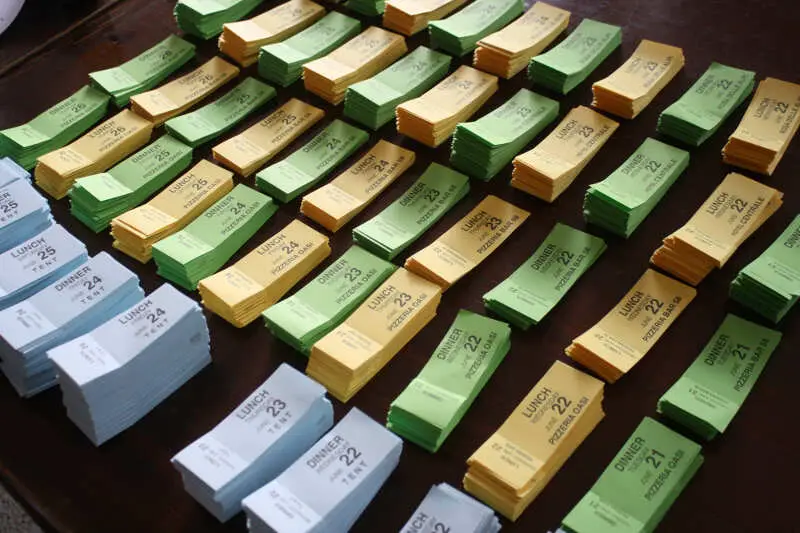 Source: Flickr
Population: 50,145
Estimated White trash: 12,342.5
Estimated Meth Heads: 6,997
Bargain stores: 17
Elkhart, Indiana comes in sixth, followed by a smoky, meth-filled, haze. This number doesn't reflect the high number of mullets, and the number of people who wear pajamas to Walmart.
Here, if they don't have 'Mountain Dew' Mouth (Meth Mouth), they're not doing it right.
And word on the street, the residents in the "RV Capital of the World" are down with O.P.P. – other people's pills. They are 11th in the state for drug use.
Hey, 'Hart City,' stay classy and keep it white trashy. Otherwise we won't have anything to write about.
7. Asheboro, North Carolina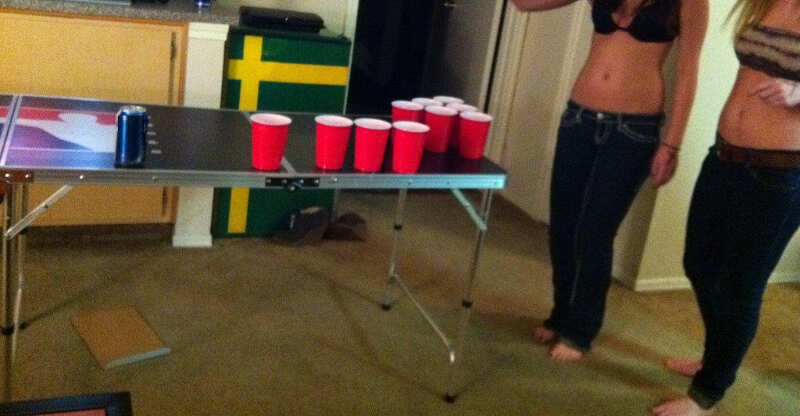 Source: Flickr
Population: 26,812
Estimated White trash: 9,953
Estimated Meth Heads: 6,997
Drug use: 11th in NC for cities below 40,000
Welcome to Asheboro, North Carolina, where the official vehicle is a rusted out 1987 Chevy Blazer, but the preferred method of transportation is a riding lawn mower.
Statistically, Asheboro ranks in the top 20 in a few categories, including number of bargain stores per capita, as well as number of poor, uneducated residents. Asheboro residents who want to move up in the world make the trek to Greensboro to become assistant managers at a Walmart.
And, nothing says white trash in 'the Boro' more than someone taking a lawnmower to buy some meth. Unless you get a DUI while driving that mower.
#YouAlmostFeltTheWindInYourMullet
8. Rockford, Illinois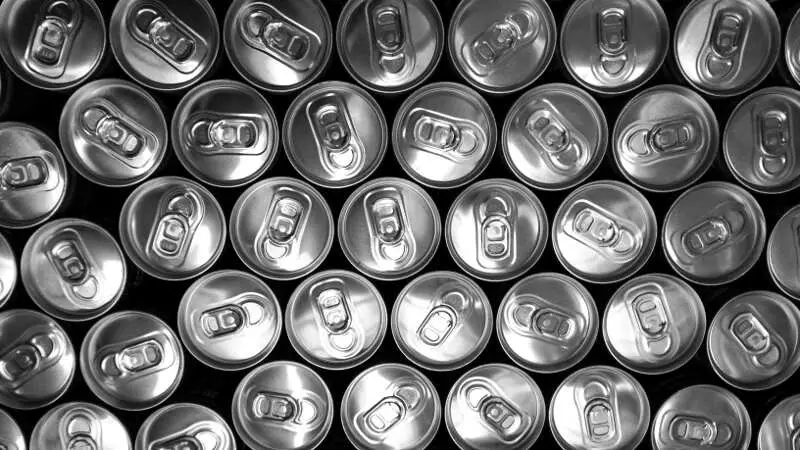 Source: Wikipedia
Population: 150,517
Estimated White trash: 47,675
Estimated Meth Heads: 22,997
Deadbeat dads: 7%
Well break out the PBR, suck down another can of squirt cheese, and leave your burning cig' on the sidewalk, Rockford peeps, cause your population is as close to 100% white as you can possibly get.
According to online forums, Rockford is filled with slums and meth head Bear fans. Hey don't shoot the messenger!
Sadly, a large percentage of Rockford's population's income is based on welfare, workers comp, unemployment benefits, Social Security, Medicare, and Medicaid.
And if you're a dead-beat dad named Rick who snorts Tylenol (because he can't afford adderall), and you moved to Champaign with your sister's best friend, you might be from Rockford.
Tomorrow is another day, Winnebago County.
9. Canton, Ohio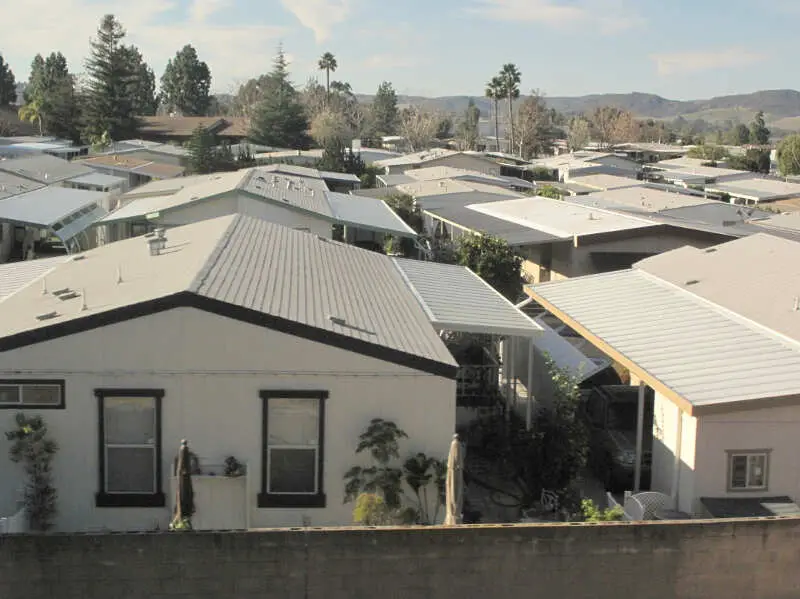 Source: Flickr
Population: 72,437
Estimated White trash: 29,444
Estimated Meth Heads: 14,997
Payday Loan Outlets: 10
Nothin' says white trash like a good 'ol ass whoopin at a Walmart. You just might see that in Canton, Ohio on the first of the month.
In fact, C-town was home to the infamous white trash Walmart fight between the woman in the jammies and the other woman in the jammies. Maybe they should fight at one of their local bargain stores so they won't feel like they have to dress up.
Hey Stark County, if it's 3 am and you're reading this while devouring your "methwich" instead of changing your baby's diaper, you're probably White trash.
10. Jackson, Michigan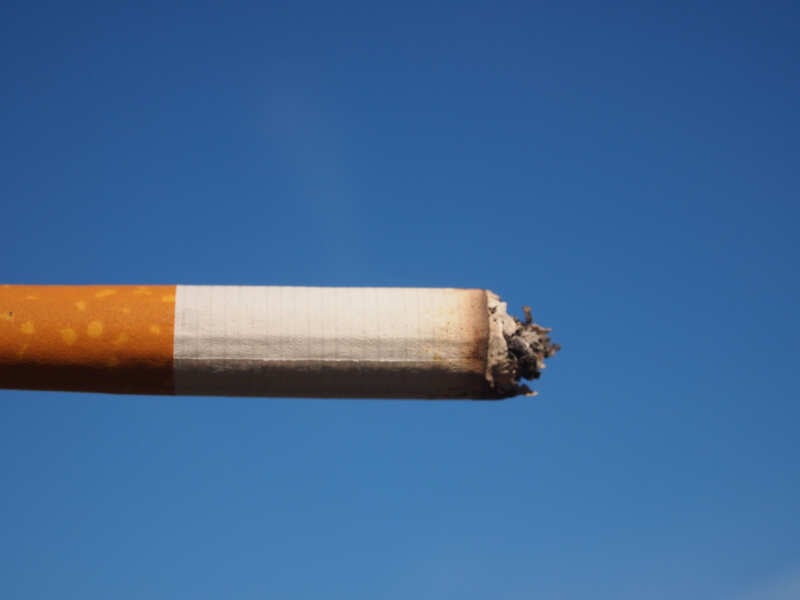 Source: Wikipedia
Population: 36,904
Estimated White trash: 10,204
Estimated Meth Heads: 5,997
Welfare population: 18%
Rounding out the list of the ten most white trash cities in America brings us to Jackson, Michigan. This is where the high class white trash live. You think you're 'all that' with your 11 Dollar Stores, 9 payday loan outlets, and large number of fast food restaurants to wear your pajamas, swimsuits, and wife beaters to.
Located at the southern end of the mitten, this city is off the charts for its use of high class white trash attire.
But for the residents of Jackson County, it's just home sweet home. Where the Meth Heads roam. And the hillbillies and pillbillies play.
There You Have It
According to the official dictionary definition of White trash, and based on stereotypes that the internet says are true, using science to determine the most White trash cities in a state can't be too far off.
If you're analyzing cities in America with lots of angry welfare recipients, high school dropouts and where people have lots of options for payday cash loans and bargain stores, this is an accurate list.
If you're curious enough, here are the least white trash places in America:
Sammamish, Washington
Hillsborough, California
Los Altos, California