This article is an opinion based on facts and is meant as info-tainment. Don't freak out.
Swipe left for slideshow. Article continues below.
Advertisement. Article Continues Below.
Rawrrr. Well, hello there.
Cougars are an interesting breed. Their habitat is typically the suburbs, preying on the innocence of younger men, veiled by the camouflage of make-up, money and seduction. They're elusive, typically attractive, and have no problem telling you exactly what they want and how they want it.
Cougars are found all over the state of Georgia. Especially in these 10 places:
Alpharetta
Peachtree Corners
Sugar Hill
Tyrone
St. Mary's
Glennville
Peachtree City
Stockbridge
Johns Creek
Milton
Now we're not so full of ourselves as to just come up with this list from nowhere. We actually analyzed 132 cities in the state in order to bring you these places. So don't get your tight jeans and low-cut tops in a twist, ladies. This is all in good fun.
Advertisement. Article Continues Below.
How We Determined the Best Places For Cougars In Georgia
Like we said, to come up with this list, we strictly relied on data; not our own opinions or biases.
So we started by making a list of all of the places in Georgia with 5,000 people or more, and then we looked at each in terms of these cougar-iffic criteria:
Number of women aged 40 and older
Number of men between 18 and 28 years old
Household incomes
Number of bars within a short drive (that's where cougars prey)
Then we ranked each place with a score from one to 133 in each category. We averaged these up into one overall score for each place, and the lowest of those scores went to our 10 places that are perfect for cougars.
Now let's take a look at just what makes you so cougar fabulous. If you'd like to see the criteria of how each city ranked, just scroll below for a more complete analysis. Or ask your young boyfriend to do it for you.
Advertisement. Article Continues Below.
1. Alpharetta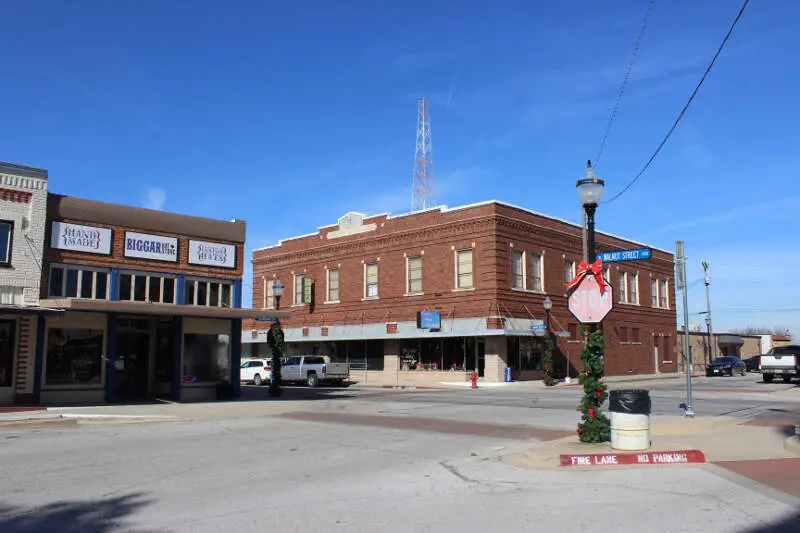 Wikipedia.
Population: 60,903
Women in age range: 29%
Men in age range: 8%
Incomes: $80,294
Well congratulations to all the younger men in Alpharetta, because you are undoubtedly being stalked on a daily basis. According to the numbers (which obviously don't lie), there are more cougars in the Alpharetta area than anywhere else in Georgia.
3 in 10 residents are females over 35, and this is the 3rd wealthiest city in the state, meaning there are plenty of opportunities for meetups at places like the Wild Wing Cafe (where cougars can stalk much less formally) or at the Sage Woodfire Tavern, where women undoubtedly try and get the numbers of every server and bartender in sight.
2. Peachtree Corners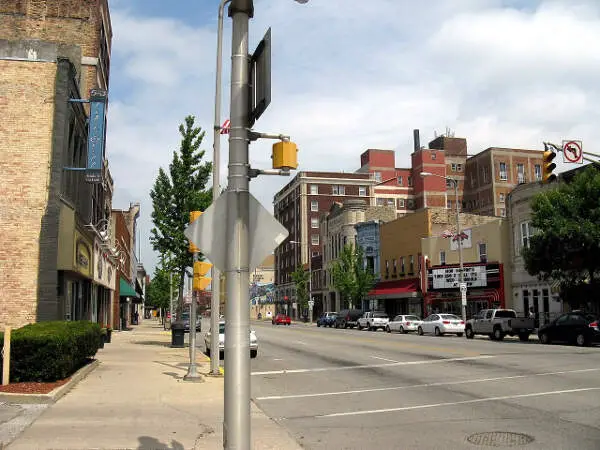 Wikipedia.
Population: 39,381
Women in age range: 27%
Men in age range: 11%
Incomes: $63,431
Just a short jaunt away from Alpharetta is the real cougar friendly city of Peachtree Corners, which ranks very high in number of older, wealthy women, and where more than 1 in 10 residents is a younger (and somewhat wet behind the ears) male.
You'll typically find them browsing the produce or wine section at Sprouts, or stalking at the Pub Ten after midnight.
Let's be honest here; an older, attractive woman could probably take home just about any younger male from Pub Ten after midnight.
3. Sugar Hill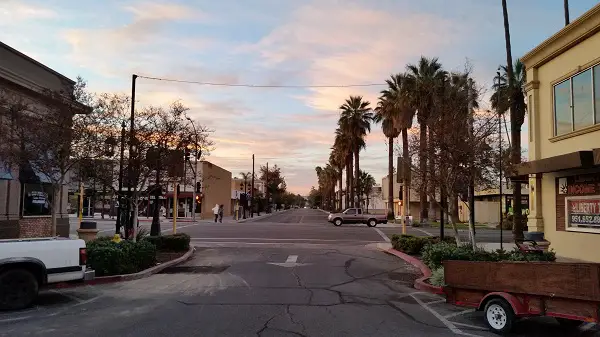 Wikipedia.
Population: 19,688
Women in age range: 28%
Men in age range: 11%
Incomes: $67,427
If you're a male under the age of 25, and you're living in Sugar Hill, there's no reason why you shouldn't be able to head down to the Derby Sports Bar this very night, catch a buzz and catch the gaze of a horny older woman who's been practically begging for someone to offer her a cigarette.
4. Tyrone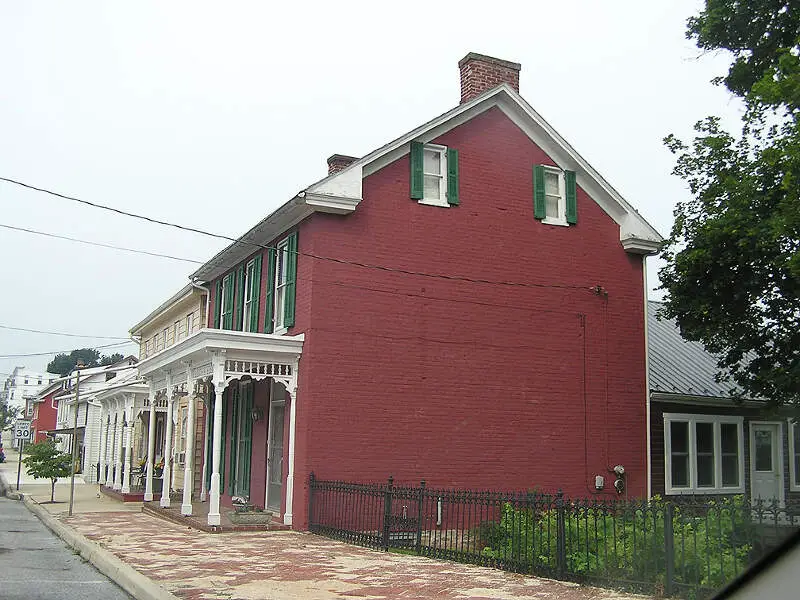 Massapegua Patch.
Population: 7,928
Women in age range: 33%
Men in age range: 9%
Incomes: $77,293
There are very few places in the state of Georgia where there are more wealthy women between the ages of 40 and 55 than in Tyrone. Sure, she might have some miles on her, but let's be frank here – older women are more experienced, and typically some with no strings attached.
Plus, how exciting would it be to fire up a new flame at the Caddy Shack?
5. St. Mary's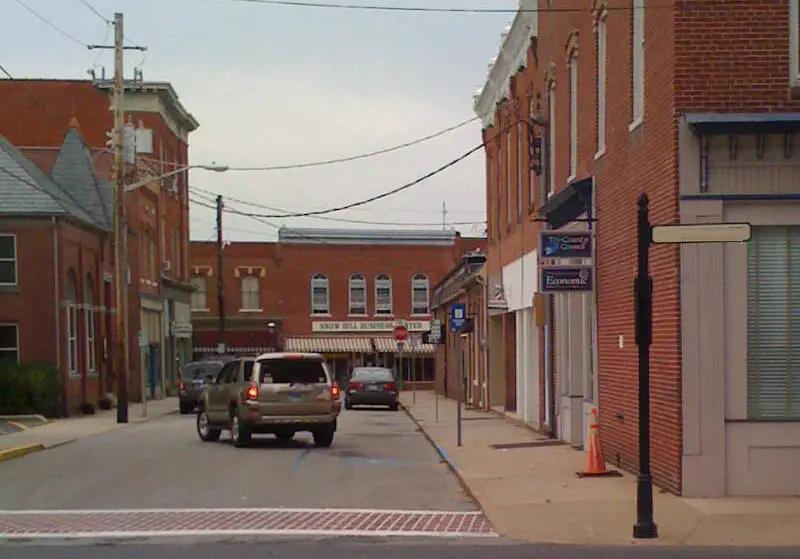 Wikipedia.
Population: 17,555
Women in age range: 25%
Men in age range: 16%
Incomes: $51,000
You can sometimes determine where a species lives by following the patterns of its prey. Here in St. Mary's, the number of men aged 18-25 is the highest of any other city on this list. And, 1 in 4 residents are females in the right cougar age group, so there's simply no way these two groups can't be bumping into one another at places like McGarvey's or the Blue Goose.
6. Glennville
Wikipedia.
Population: 5,166
Women in age range: 26%
Men in age range: 16%
Incomes: $44,273
Here's the thing about Glennville – it has the 2nd highest number of cougar-aged women vs. younger men in Georgia. Income levels are about average though, and according to most cougar stereotypes, most cougars are typically fairly wealthy. That doesn't mean Glennville isn't a solid place for cougars to thrive.
It just means they have to stalk at places like the Rusty Pig or even at places like Blake's. How embarrassing!
7. Peachtree City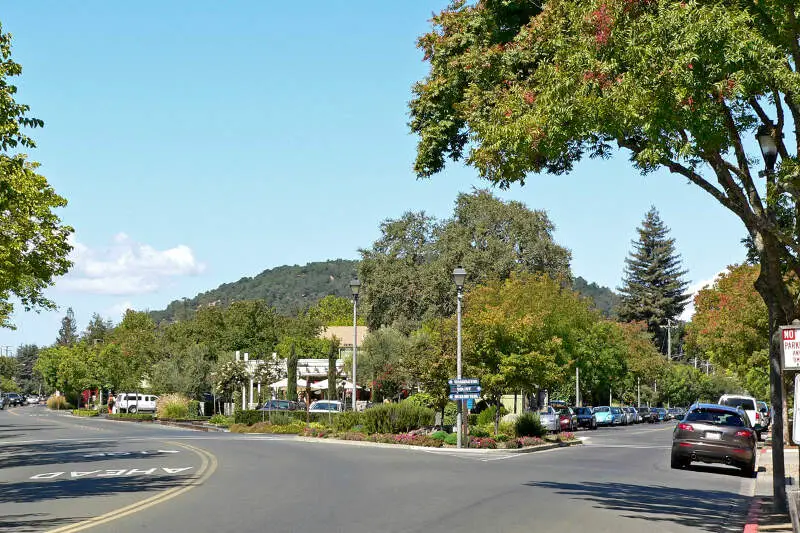 Wikipedia.
Population: 34,701
Women in age range: 31%
Men in age range: 8%
Incomes: $86,332
Okay, okay, younger guys have it made here in Peachtree City. In more practical terms, this is relatively large community with a huge number of wealthy older women. Like 10,000 or so?
For the 2,500 or so men here who haven't yet tasted the exciting, passionate and somewhat overwhelming experience of dating a successful woman who knows what she wants, you're missing out. Really. It's time you stopped trying to score at Beef O' Brady's and tried your luck at the Big Daddy's Oyster Bar.
8. Stockbridge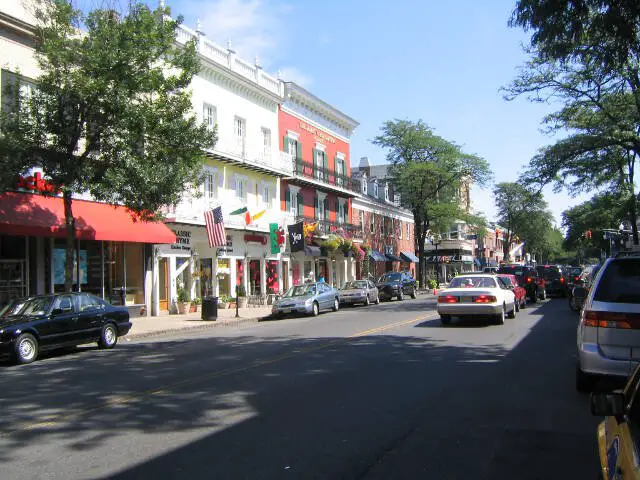 Wikipedia.
Population: 26,992
Women in age range: 25%
Men in age range: 12%
Incomes: $55,000
The Bench Warmers Sports Grill in Stockbridge would be the perfect place for young men to finally take their first step up from the little boy's end of the dugout and be a man. Step up to the plate. She's not glancing at you because you have a dabble of ketchup on your chin.
She thinks you're hot. Why not write your number down on a napkin and drop it in her lap on your next trip to the bathroom? The only thing hotter than sexting from across the bar is reading "Fifty Shades of Grey" together.
9. Johns Creek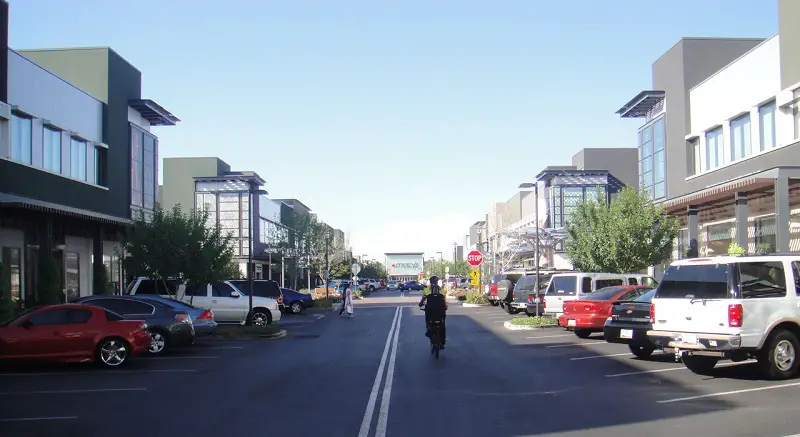 Wikipedia.
Population:81,000
Women in age range: 30%
Men in age range: 6%
Incomes: $108,000
Holy cow, there are a ton of really (really) wealthy women right in the cougar zone in Johns Creek, Georgia. For the 6% of men between the ages of 18 and 25 who live here, you've got it made. You're big fish in a small pond. If you frequent the Applebee's here, it's about time you started heading down to the Chateau. You'll thank us later.
And if you work at the Chateau, you're a lucky, lucky man.
10. Milton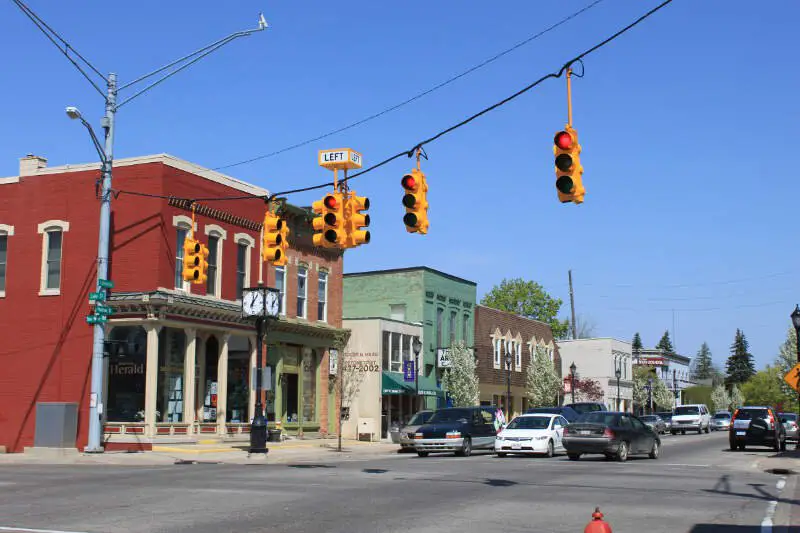 Wikipedia.
Population: 34,874
Women in age range: 28%
Men in age range: 7%
Incomes: $110,000
Last but most certainly not least cougar-iffic is the Georgia city of Milton. It's pretty obvious when you look at the data that women here are probably pawing at younger men on a regular basis. Therefore, there's no need to even prowl around on CougarsOnly.com. Just look around, there's probably tons of women at your Planet Fitness ready to pounce into your arms.
If you've never been with an older woman, strike up a conversation with her. The weather or the Bulldogs are always a good way to break the ice.
Wrapping it all up
When it comes to cougars, these places in Georgia certainly seem to be heading ever upward. People in these communities are in that perfect age and income zone for meeting up, hooking up, and expanding their comfort zones.
Not that there's anything wrong with that. Not at all.