This article is an opinion based on facts and is meant as infotainment. Don't freak out.
Swipe left for slideshow. Article continues below.
Different strokes for different folks, right?
Some of us know someone who seems to have sex on their mind all the time. When they're not having sex, they're talking about it, and when they're alone, lots of times they're watching it online.
While it really is none of our business what people do behind their closed doors, it's always fun to peer behind the curtain and see what keeps people entertained. What do they do late at night (or, in many cases, all day long?)
So, we wanted to start a new series to get some feedback. We'll call it the Search Series. And why not just get right down to the nitty gritty and roll up our sleeves with the big elephant in the room.
Who is watching porn the most in Ohio? Why Ohio? No reason. We had to start somewhere.
So, put on your binoculars as we look into the lives of Ohio residents to see some pretty sexy stuff. After using common search tools, we came up with this list as the 10 cities in Ohio where people are watching porn the most:
Waynesburg
Geneva
Sidney
Mineral Ridge
Calcutta
Alliance
Washington Court House
Logan
Warren
Bucyrus
Are these a surprise? We don't live in Ohio, and don't know the area very well, so you guys decide whether or not these cities make sense. But, either way, it's the 100% truth.
We also have some honorable mention cities as well. We'll get to those later. And if you're wondering, there's no way to know who is watching the least amount of porn in Ohio. We wish we knew, too. That would be a whole nother post on its own.
What sex crazed criteria did we use?
In order to rank the cities which watch the most porn, we simply had to see which cities searched for porn the most in Ohio over the last 14 days. Using Google Trends, it's pretty easy to figure it out, actually.
You might say it's easy sleazy.
So, let's get started.
1. Waynesburg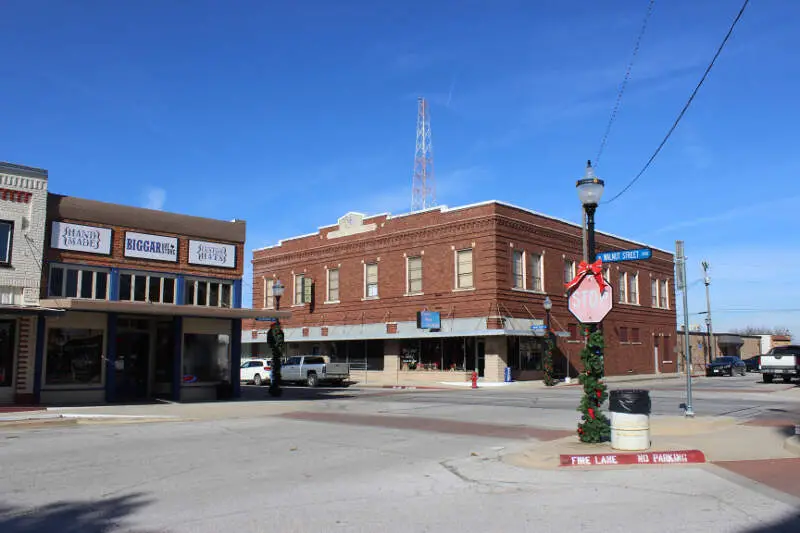 Google Maps
Population: 1,000
Google search index: 100
What the heck is going on in little Waynesburg? A city with a population of 1,000 has more search queries per capita than any other place in the state.
Where is this sex-crazed village? About 20 minutes south of Canton. If you know anyone there, tag them in this post. They'll probably freak out. Better yet, if you live in Waynesburg, you'd better explain yourselves, mister.
Could it be like 10 people completely overwhelming the porn industry here? Who knows. This is just really interesting stuff.
2. Geneva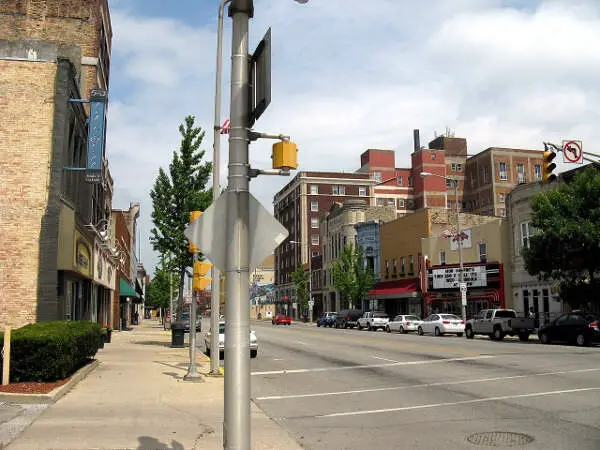 Google Maps
Population: 6,200
Google search index: 85
A fairly larger city makes more sense, doesn't it? But even little Geneva, a small city halfway between Cleveland and Pennsylvania, has far more interest in online porn than the larger cities in the state.
When you look at the difference between the interest levels coming from Waynesburg and Geneva, it really puts things into perspective. These small cities like their online fix.
They're pretty 'out there' in Geneva as it is. Back in 1966, several hundred members of the Geneva community gathered to declare that their city had claimed ownership of the moon.
3. Sidney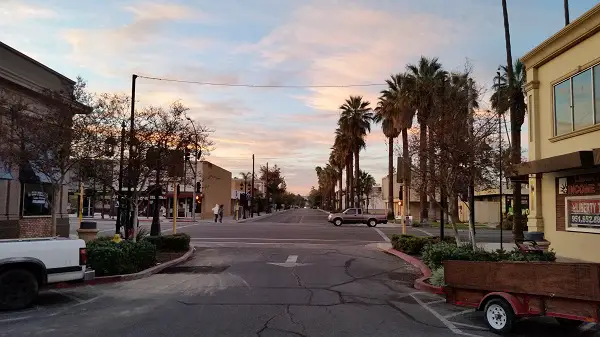 Google Maps
Population: 22,000
Google search index: 81
Way out in no man's land (40 minutes north of Dayton) is the medium-sized city of Sidney, where the search queries indicate some minds are focused on less important things than 'work'.
Wikipedia says Sidney has a drive-in, corn maze and a zip line, among a few other less-than-exciting amenities. Maybe that's why they turn to watching sex at a much higher rate than most other residents. There's just nothing else to do on a Friday night.
4. Mineral Ridge
Google Maps
Population: 3,879
Google search index: 79
Mineral Ridge isn't even a city, it's what the census calls a 'designated place'. It's right outside of Youngstown.
57% of the people in Mineral Ridge are married. We're not sure if being married means you look for sex online more or not, but we just thought that was an interesting statistic.
5. Calcutta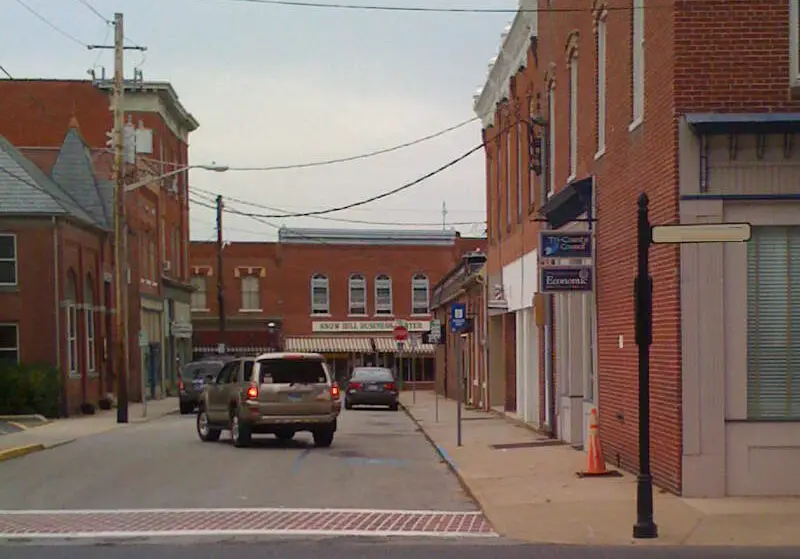 Google Maps
Population: 3,942
Google search index: 77
Another CDP, Calcutta is a teeny place south of Youngstown, just inside the PA state line. 60% of people here are married, and more than 6% are out of work. That might explain some of the 'down time' that a large percentage of the population seems to have on its hands.
6. Alliance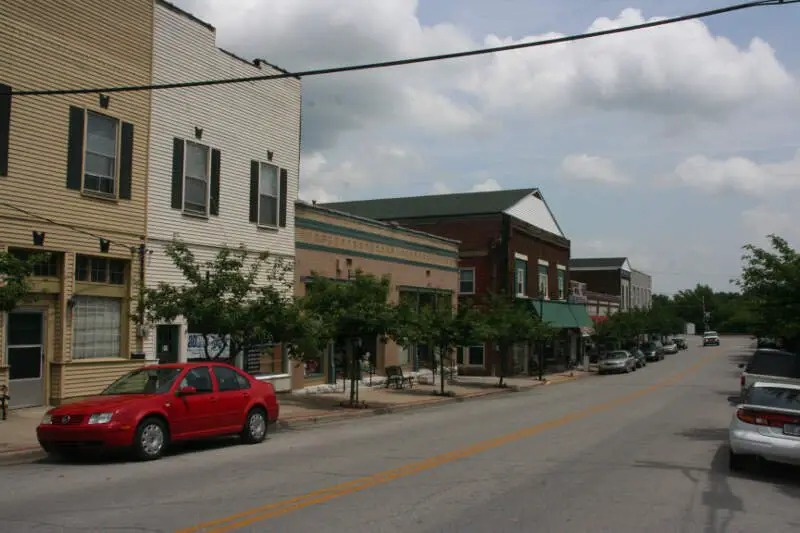 Google Maps
Population: 22,500
Google search index: 77
Alliance is nicknamed 'The Carnation City,' but you can pin a rose on them for being one of the populations with the most interest in searching for online porn. Bravo, Alliance!
The University of Mount Union, a private liberal arts college, is located here. We're not going to speculate that college kids are into porn, but we're not ruling it out, either.
7. Washington Court House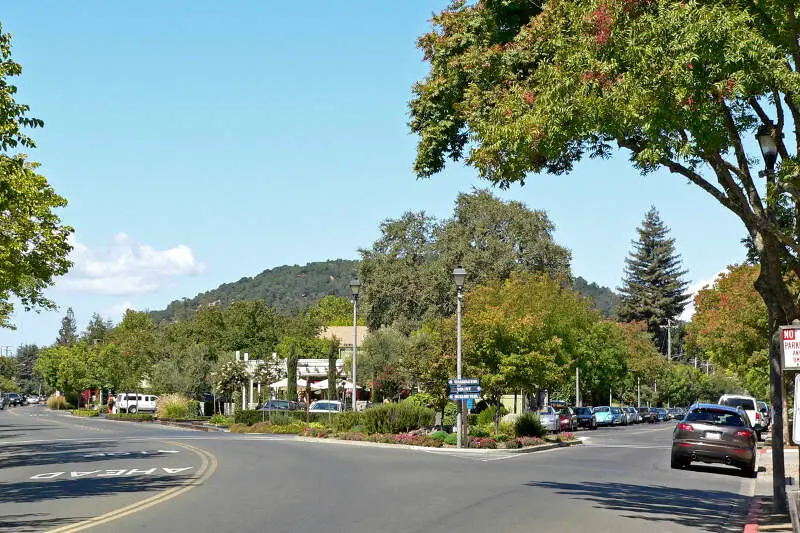 Google Maps
Population: 15,000
Google search index: 74
At first glance, it might seem like we were onto something more than just some harmless meddling. But, alas, this is the name of an actual city, not a government building. It's halfway between Cincinnati and Columbus.
8. Logan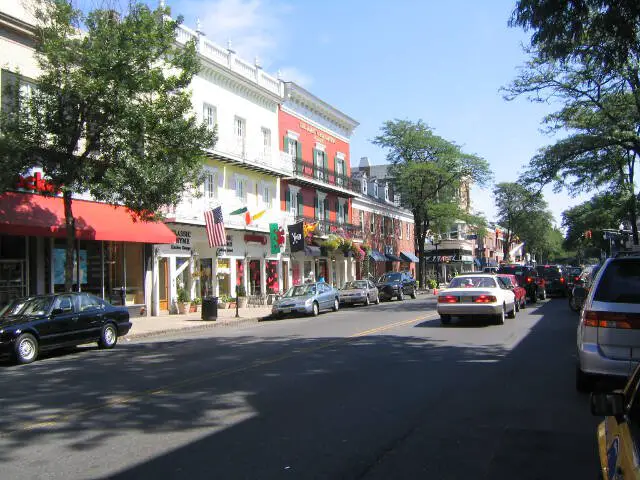 Google Maps
Population: 7,150
Google search index: 72
Located in southeast Ohio, Logan's claim to fame is it's the main hub for nearby Hocking Hills State Park. In fact, many people in the community run bed and breakfasts, and there are several hotels in the area to cater to the many visitors who come through each year.
But a lot of the locals? They're obviously tied up inside.
9. Warren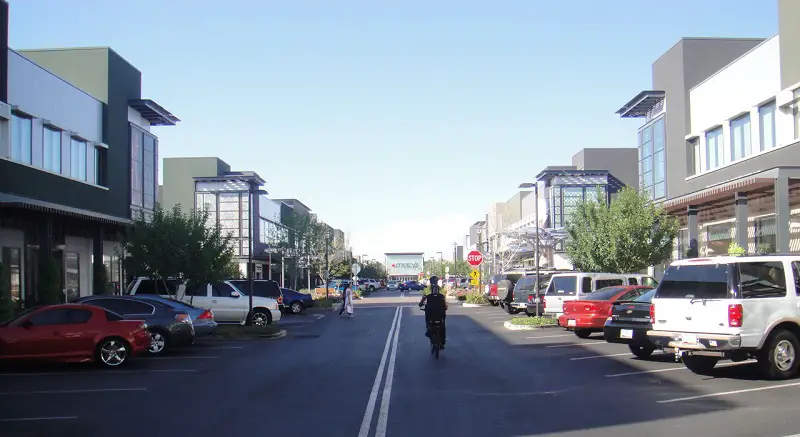 Google Maps
Population: 41,000
Google search index: 72
By far the largest city to make this list, you could make an argument that Warren has the most porn watchers in the state of Ohio, per capita. And no one would argue. They'd probably just want the entire conversation to just go away, actually.
Did you know that Warren was the first town in the U.S. to have an electric street illumination in 1890? Now, electricity is powering something quite different for many Warren residents.
10. Bucyrus
Google Maps
Population: 13,000
Google search index: 72
Lastly, we come to the final city in Ohio on our tour of cities making the most of their down time. Here in Bucyrus, a smallish city in the middle of nowhere (central Ohioish), there are far more porn on-lookers per person than there are in most other Ohio cities.
Did you know Bucyrus calls itself the bratwurst capital of the world?
Climbing out from under the data
If you're measuring the cities in Ohio with the highest number of people who search for porn per person, this is an accurate list. We have to say, however, that after this list goes public, we might see a dramatic difference in these results if we were to measure them again in a week.
If you're curious, here are a few other 'honorable mention' cities in Ohio, which also had some pretty strong tendencies in regards to our current study:
Logan – 72 Google Index
Lorain – 70
Fremont – 70
Mount Orab – 69
Shaker Heights – 65
Union – 65

Now that you've read that, you also might be interested in reading about the 10 most ghetto cities in Ohio.