America is pretty diverse. There's rich people, poor people, and in-between people (most of us)
Even within a major city, you can turn a corner and go from nice to blight in less than a block.
We're not judging. We're just being observant is all.
But where do you go if you want to see the poorest people in the nation? We're not talking about individuals. We mean, specifically, which parts of the country.
The general assumption is going to be large city centers with a lot of blight and crime. Yes, we took that into account, but you also have to assume the poorest cities in America are going to be where people don't have jobs, and where people who DO have jobs earn meager salaries – at least for the most part.
The 10 Poorest Cities In America For 2023
So, what's the poorest big city in America according to the data? Per the most recent ACS data, the poorest city in America is Detroit, MI.
The richest city in America? That would be Centennial, CO.
To see exactly how we calculated these rankings, read on.
Or if you're simply not interested in reading about crime and blight, and you don't care about this list, check out:
Article Table Of Contents   
(Skip to section)
The 10 Poorest Cities In America For 2023
Detroit - what else can we say. You're literally the poorest, least employed and most poverty stricken place in the nation. And that's despite the fact, that people keep saying Detroit is getting better. Of course, you could talk about the decline of Detroit starting when car companies pulled out of town. That's part of it. You could spend an entire article talking about what happened in Detroit, but today, you can buy houses for $1, about 60% of the population is gone, and it's straight rough in most parts.
Why Detroit? Chicago, Philly, Kansas City, Milwaukee and Cincinnati were all somewhat spared. And other rust belt towns like Pittsburgh and St. Louis - and heck even Cleveland, aren't doing THAT bad.
Fact is, Detroit has a TON of catching up to do if it wants to somewhat resemble an actual American city at some point down the road.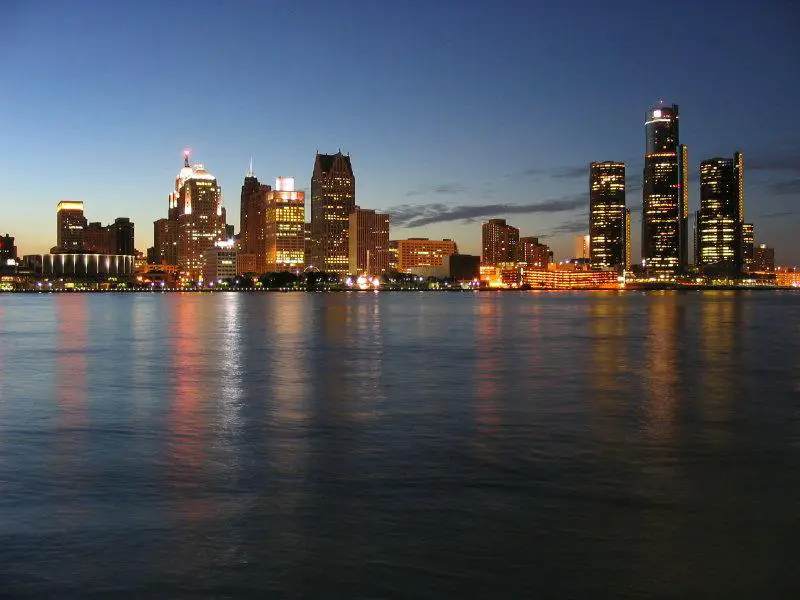 Cleveland is straight broke. 31.36% of the city is poverty stricken, and the average family lives just outside of poverty. If you live there, this isn't new news.
At least the Cleveland sports teams have been taking people's minds off of being in the poor house. And there's theaters, nice restaurants opening up and national orchestras in town - despite those being traditionally wealthy forms of entertainment. Can anyone weigh in on if a majority of Cleveland residents can afford to do these things?
Apparently, though, the more you look online, the more optimistic you see Clevelanders talking about how their city is improving each year. That's great news, Cleveland. Like the other cities on this list, we're pulling for ya. And best of all, Cleveland - at least you're not Detroit.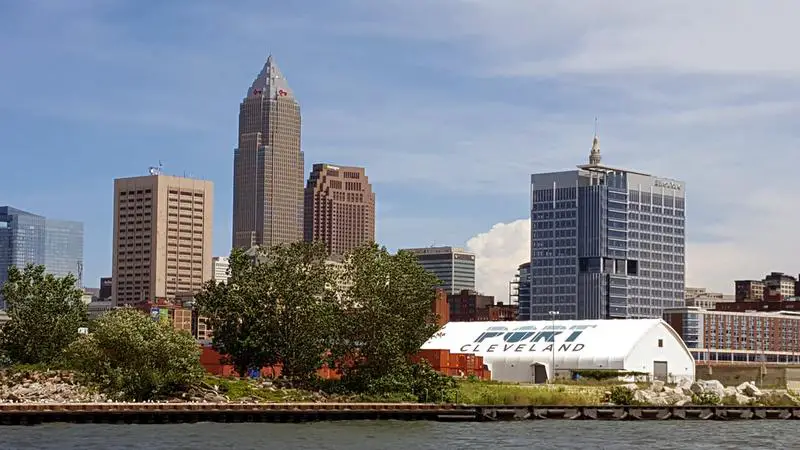 Hartford is in the top ten in all three categories we measured, and it has a high unemployment rate at 11.52%. And its poverty rate is twice the national average. Yikes.
A pretty in depth article talked about Hartford's fall from grace - noting that at one point, Hartford was very popular. To sum, Hartford is more expensive to live than lots of other places, people are leaving Hartford in droves these days, and crime is really high. When manufacturing left, so did the jobs, talent, and enthusiasm.
Hartford used to have a hockey team, but they moved to Raleigh. They have a baseball team called...the Yard Goats? Why are they called that? Anyways, I'm surprised Hartford residents have any supplemental income to go watch baseball games.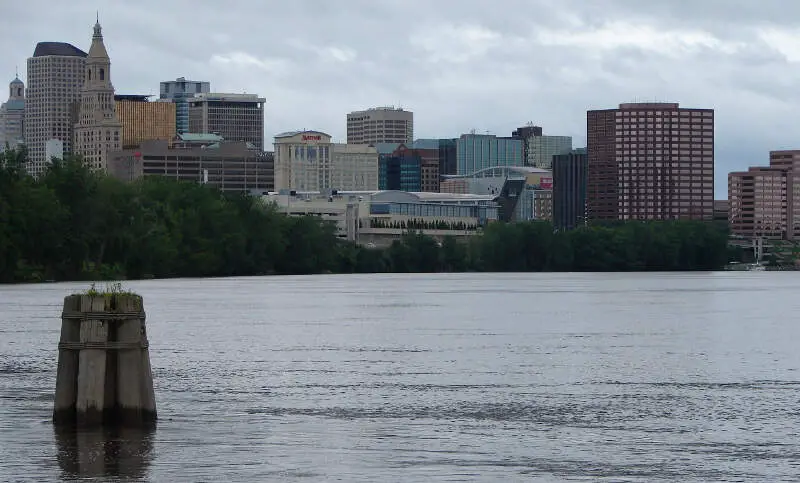 Source: Public domain
There once was a guy from Dayton
His life he tried to straighten
In 2003,
He got a degree
Did he get a good job? He's still waiting'
We're almost to our poorest place in the USA, and we'll take a couple quick stops in Ohio. Here in Dayton, things are a real mess. 1 in 3 residents lives in poverty, and people barely crack the $30k mark annually for salaries.

If you're judging horrible by really poor, than Jackson would be the reason Mississippi is horrible. Not that it's horrible, but it's certainly poor. Mississippi is the poorest state in the nation, you know.
Jackson is located along the western side of the state. And as you can see in this county by county map of poverty rates in America, a lot of western Mississippi is poo to the oor. Other poor hotspots include the US Mexico border in Texas, a large part of rural, mountainous Kentucky, and Native American reservations in both Arizona and South Dakota.
Jackson is known for many things, including the place where some guy broke the record for a Dr. Mario score. It used to be that you couldn't make a lot of money playing video games, but hopefully, that guy has made a profitable career here today. He'd be an outlier, that's for sure.
Do poor people play video games? What TV shows do they watch? Well, apparently, the poorer you are, the more video games you play - by about 12 minutes a day. So are poor people playing more video games because it's cheaper than going out, or are they poor because they play video games more?
The TV show with the richest viewership? The Bachelorette.

Source: Public domain
Moving on, we come to our 6th poorest city in America, Newark. Here, the population averages about $10,000 more than the official poverty line at $41,335 a year, and the poverty and unemployment rates are dismally low.
If you compared Newark to Camden, Camden peeps make a little more money, and collectively, are the 40th poorest populace in the nation. I guess Camden wins that battle?
For many of Newark's poor, there are many opportunities, as long as they try. Newark is the nation's third largest insurance hub, behind Hartford and New York City. There are also a number of larger tech companies and medical corporations headquartered here. Several notable Newarkians include Jason Alexander from Seinfeld, rapper ICE T, and Steve Sanders from Beverly Hills 90210. Oh yeah and some scientist who helped Albert Einstein.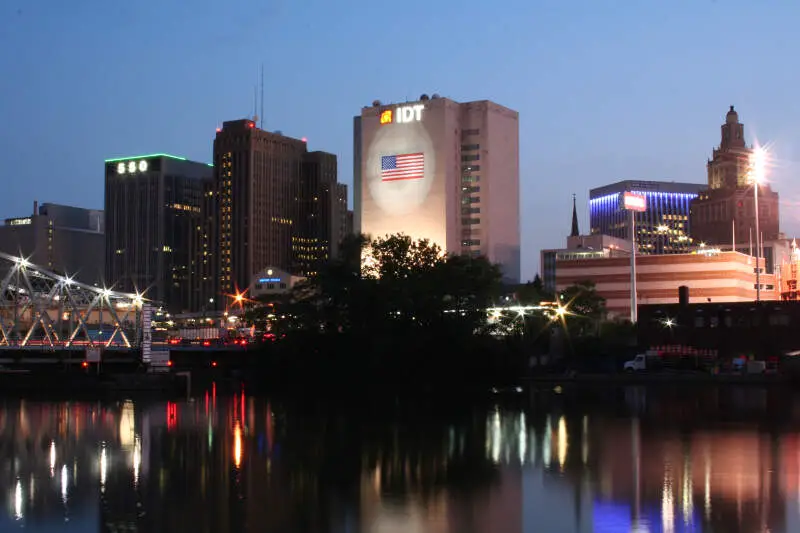 Our 6th poorest city in America is Syracuse, New York, where 1 in 3 people lives in poverty - the 3rd highest rate in the US. Syracuse has actually become more poor than any other major city. A few years back, Syracuse was the 10th poorest, and now it's the 6th poorest. Across America, poverty rates have ticked up in major cities, but overall, poverty rates have gone down overall, by quite a bit - about 10 percent more people are less poor nowadays.
On top of the poverty issue here in upstate New York, Syracuse actually gets more snowfall than any other place in America - with slightly more snow that Wooster Mass and nearby Buffalo. As such, Syracuse residents pay about 25% of their homeownership costs on utilities, with a big portion of that going to their heating bills. So for many months, it's extra tough to get to one of four Syracuse area Super Walmarts, or one of four area Syracuse Targets. Since Targets groceries are about 15% more expensive than Walmarts, it's safe to assume the poorer folks patronize Walmart.
Look at how many dollar stores are in the greater Syracuse region. Makes sense.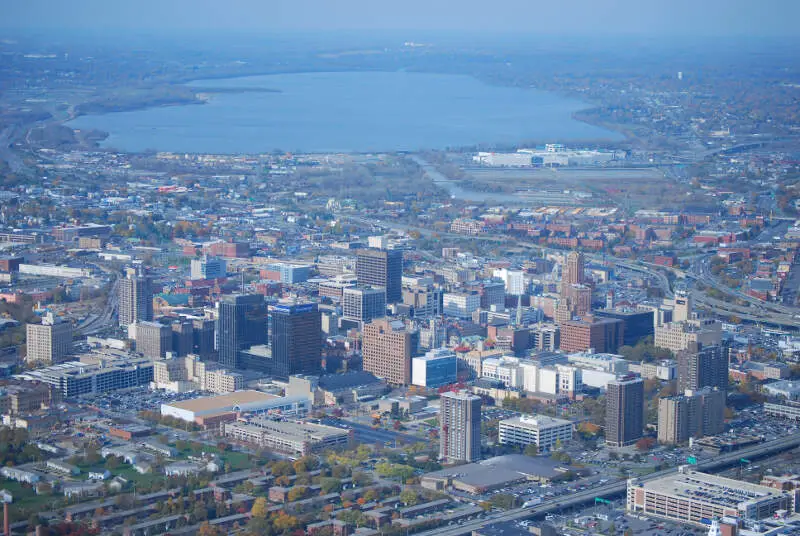 Our next stop is in upstate New York. This time, we're going to Rochester. One Rochester resident says, and I'll paraphrase: Rochester used to be the headquarters for several large companies back in the 70s and 80s, and then a heavy tax burden businesses in the area. Now, a lot of the larger companies have left, taking the local economy with them.
Apparently, most of that is true - the language is kinda rough, but yes, Rochester was once a thriving city. It used to be a place where you could get your GED and make a pretty decent salary in what was considered a low-skilled job. Now, low high school graduation rates in Rochester make it tough to find the skills needed to entice companies. But they're trying. The area is luring in new companies to the area these days.
Let's all root for Rochester!
Rochester residents make a little less money than their Syracuse peers, but essentially, both have mostly poor to middle class residents. I wondered what type of music Rochester would listen to. And other poor communities. Apparently, there's an answer for just about everything on the web. Poorer people like to listen to golden oldies, disco and rap. Richer people like classical, opera and rock.
Who listens to Taylor Swift then? 12 year olds?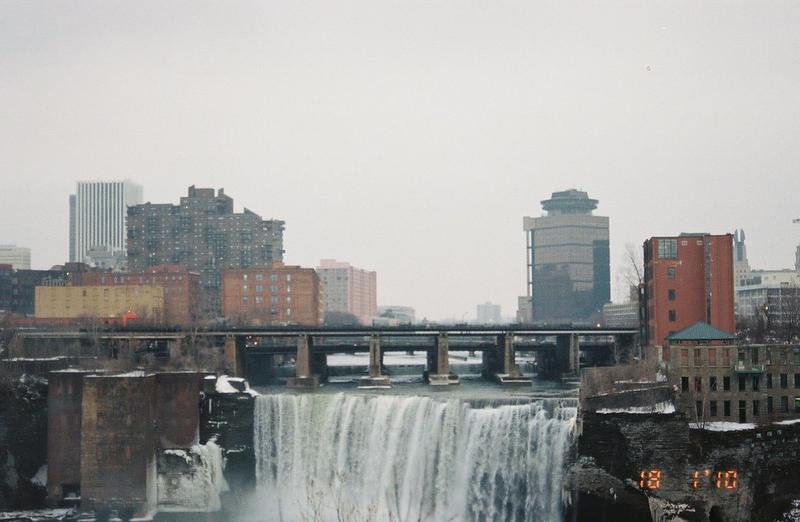 Our next stop on our tour of the poorest cities in the US of A begins in Springfield, a smallish city on the southern border with Connecticut. Income levels in Springfield are some of the lowest in the US, where entire households earn, on average only about $37,000 a year.
Compare that to the richest large city in America, Pearland Texas, where families bring in about $98,000 a year. That's nearly three times as much money. The richest place in America, period, despite population size, is Atherton, California, a tech hub near San Francisco, where families bring in $443,000 each year.
It would take Springfield residents 12 years to earn as much as Atherton people do in one year.
Springfield was the first place in America where a car was driven. They weren't very reliable, but they got you from A to B. Today, people in Springfield still drive cars that aren't reliable. Last year, Springfield got a shiny new casino in town, called the MGM Springfield. Most of Springfield doesn't have a lot of extra income to spend at the casino. Not that that will stop them from throwing their money away, though.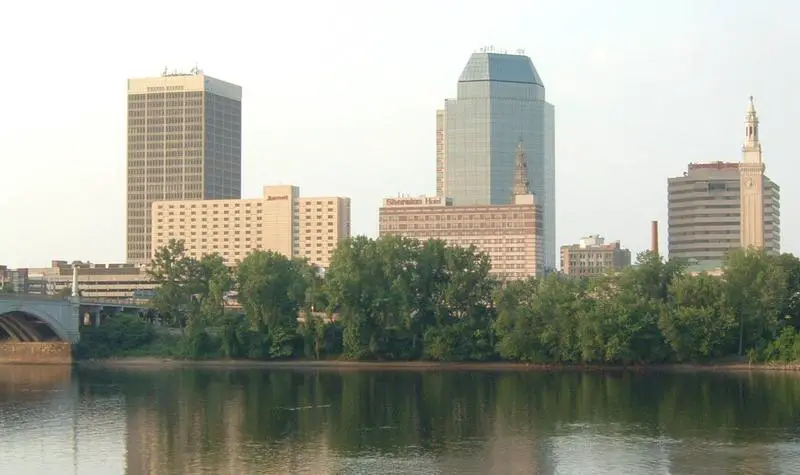 Source: Public domain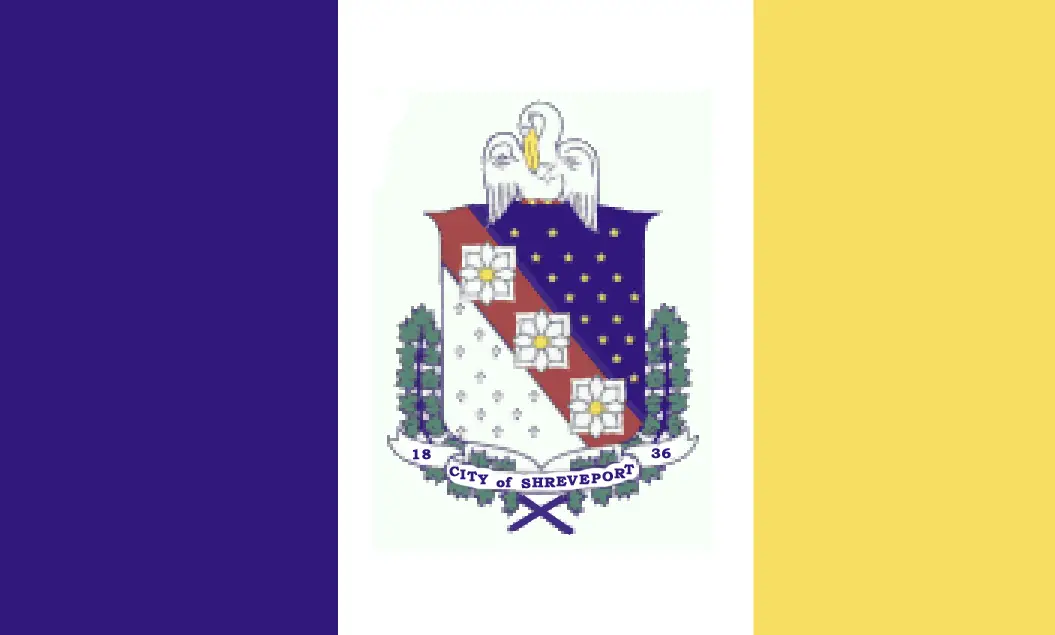 Source: Public domain
Methodology: How We Determined The Poorest Large Cities in The US For 2023
When we analyze a place to live, we study the statistics you can find anywhere on the web. You can get just about any demographic out there.
For this analysis we used the -- U.S. Census's 2017-2021 American Community Survey.
For this study, we considered the following categories:
# of residents living in poverty
Income rank
% of population unemployed
The census just updated their data, so we can take a fresh look at it.
And, to be clear, we measured the 315 largest cities in America with populations over 100,000. So, while your little small town might be broke, we're only looking at the most populated areas.
To score the cities, we ranked each one from 1 to 315 where 1 is the "poorest" for that category. We then averaged the three rankings into a poor score with the lowest overall score being named poorest city in America. You can download the data here.
Summary: The Poorest Cities in The Us For 2023
After all the dust settled and the analysis was over, we crowned Detroit as the poorest city in America for 2023.
While it's bad news for the cities we mentioned, we have to acknowledge the richest cities in America. If you live in Centennial, CO, Pearland, or Gilbert, , sounds like things are going pretty well right now.
Maybe it's time for you to look at giving back to the community a bit?
Here's a look at the richest cities in America:
Centennial
Pearland
Gilbert
For more reading, check out:
Poorest Cities In America For 2023
| Rank | City | Population |
| --- | --- | --- |
| 1 | Detroit, MI | 645,658 |
| 2 | Cleveland, OH | 374,861 |
| 3 | Hartford, CT | 121,562 |
| 4 | Dayton, OH | 138,416 |
| 5 | Jackson, MS | 156,803 |
| 6 | Newark, NJ | 306,247 |
| 7 | Syracuse, NY | 146,781 |
| 8 | Rochester, NY | 211,100 |
| 9 | Springfield, MA | 155,770 |
| 10 | Shreveport, LA | 189,374 |
| 11 | Birmingham, AL | 202,234 |
| 12 | Toledo, OH | 271,454 |
| 13 | Memphis, TN | 634,139 |
| 14 | Baton Rouge, LA | 225,539 |
| 15 | Paterson, NJ | 157,927 |
| 16 | Buffalo, NY | 276,011 |
| 17 | Allentown, PA | 125,250 |
| 18 | Akron, OH | 191,483 |
| 19 | Rockford, IL | 148,942 |
| 20 | Augusta-Richmond County Consolidated Government (Balance), GA | 201,264 |
| 21 | New Orleans, LA | 383,974 |
| 22 | Bridgeport, CT | 148,529 |
| 23 | Lansing, MI | 113,592 |
| 24 | New Haven, CT | 133,874 |
| 25 | Waterbury, CT | 113,783 |
| 26 | Philadelphia, PA | 1,596,865 |
| 27 | Las Cruces, NM | 109,934 |
| 28 | Cincinnati, OH | 308,664 |
| 29 | Brownsville, TX | 185,849 |
| 30 | Columbia, SC | 137,276 |
| 31 | Pueblo, CO | 111,424 |
| 32 | Tallahassee, FL | 195,057 |
| 33 | Fayetteville, NC | 208,497 |
| 34 | Peoria, IL | 113,672 |
| 35 | Fresno, CA | 538,678 |
| 36 | Columbus, GA | 204,366 |
| 37 | Savannah, GA | 147,930 |
| 38 | San Bernardino, CA | 220,821 |
| 39 | Milwaukee, WI | 578,198 |
| 40 | Tucson, AZ | 538,167 |
| 41 | Montgomery, AL | 201,022 |
| 42 | Mobile, AL | 187,445 |
| 43 | New Bedford, MA | 100,309 |
| 44 | Baltimore, MD | 592,211 |
| 45 | Killeen, TX | 150,082 |
| 46 | Providence, RI | 188,812 |
| 47 | Athens-Clarke County Unified Government (Balance), GA | 126,118 |
| 48 | Miami Gardens, FL | 111,706 |
| 49 | El Cajon, CA | 106,043 |
| 50 | Victorville, CA | 132,924 |
| 51 | Eugene, OR | 173,278 |
| 52 | Dearborn, MI | 107,985 |
| 53 | Pasadena, TX | 151,964 |
| 54 | El Paso, TX | 676,395 |
| 55 | Chico, CA | 103,898 |
| 56 | St. Louis, MO | 302,787 |
| 57 | Evansville, IN | 117,184 |
| 58 | Kansas City, KS | 155,745 |
| 59 | Springfield, MO | 168,603 |
| 60 | Mcallen, TX | 141,941 |
| 61 | Pompano Beach, FL | 111,423 |
| 62 | Gainesville, FL | 138,741 |
| 63 | Houston, TX | 2,293,288 |
| 64 | Lancaster, CA | 171,820 |
| 65 | Waco, TX | 136,800 |
| 66 | El Monte, CA | 110,144 |
| 67 | Miami, FL | 440,807 |
| 68 | Norfolk, VA | 238,556 |
| 69 | Tulsa, OK | 410,652 |
| 70 | Greensboro, NC | 295,483 |
| 71 | Warren, MI | 138,996 |
| 72 | Knoxville, TN | 189,339 |
| 73 | Richmond, VA | 225,676 |
| 74 | South Bend, IN | 102,786 |
| 75 | Winston-Salem, NC | 247,917 |
| 76 | Laredo, TX | 254,697 |
| 77 | Worcester, MA | 203,867 |
| 78 | Beaumont, TX | 115,013 |
| 79 | Springfield, IL | 114,672 |
| 80 | Grand Rapids, MI | 197,858 |
| 81 | West Palm Beach, FL | 115,877 |
| 82 | Chicago, IL | 2,742,119 |
| 83 | Stockton, CA | 317,818 |
| 84 | Lafayette, LA | 122,469 |
| 85 | San Antonio, TX | 1,434,540 |
| 86 | Pittsburgh, PA | 303,207 |
| 87 | High Point, NC | 113,148 |
| 88 | College Station, TX | 116,276 |
| 89 | Las Vegas, NV | 634,786 |
| 90 | Fort Wayne, IN | 262,676 |
| 91 | Provo, UT | 113,538 |
| 92 | Los Angeles, CA | 3,902,440 |
| 93 | Inglewood, CA | 108,206 |
| 94 | Lakeland, FL | 110,401 |
| 95 | Bakersfield, CA | 398,756 |
| 96 | Wilmington, NC | 115,976 |
| 97 | Rialto, CA | 103,799 |
| 98 | Wichita Falls, TX | 102,563 |
| 99 | Indianapolis, IN | 880,104 |
| 100 | New York, NY | 8,736,047 |