This article is an opinion based on facts and is meant as infotainment. Don't freak out.
Swipe left for slideshow. Article continues below.
It's the dead of winter, and the time of year when the people are trapped inside because of the weather. And that means lots of sex. Did you know that August and September are the leading months for annual births in the United States? Those months are 9 months after winter, typically.
So, we were curious. Which states have the highest prevalence of STDs?
So, put on your medical gloves and try not to gross out while we explore the states that have the most cases of sexually transmitted diseases. After analyzing all the numbers, we came up with this list as The 10 states where you're most likely to catch an STD:
Louisiana
Mississippi
Georgia
Alabama
South Carolina
Arkansas
Illinois
Texas
New York
North Carolina
Wow. It sounds like the south isn't so…charming, right?
Read on below to see where your state ranked. If you're curious, West Virginia is the place where you are least likely to catch a disease from unprotected sex. Who would've thought?
What disease spreading criteria did we use?
In order to rank the states where you have the best chance of being infected while having sex, we simply had to compile all of the STD data from the Center for Disease Control. That means looking at the states that have the highest number of the 'Big 3' STDs:
Cases of Chlamydia
Cases of Gonorrhea
Cases of Syphilis
1. Louisiana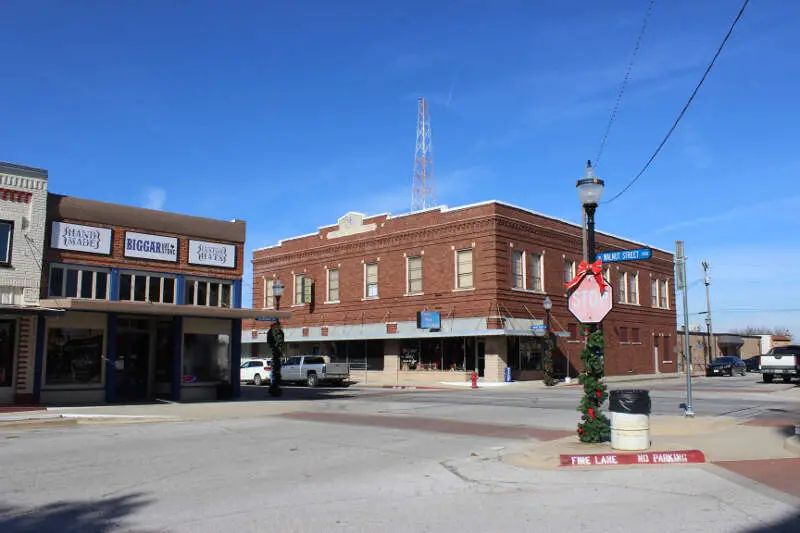 Flickr user Doug Kerr
Population: 4.65 million
Chlamydia rank: 4th
Gonorrhea rank: 2nd
Syphilis rank: 3rd
It wasn't even close. Louisiana is, by far, the place where you are most likely to catch an STD. The Magnolia State ranks in the top 5 for all three categories. Right next door isn't much better; Mississippi ranks first in two STD disease categories.
Most of the cases of STDs are in the northern part of Louisiana, in places like Farmerville, Castrop and Homer. In fact, there's almost a diagonal line of STD spread that goes from the northwest corner of the state, and down to New Orleans.
The area with the lowest STD spread in Louisiana is Cameron Parish and in the Lake Charles area.
The takeaway: If you live in Louisiana, you should probably be practicing safe sex a lot more than folks in many other U.S. states.
2. Mississippi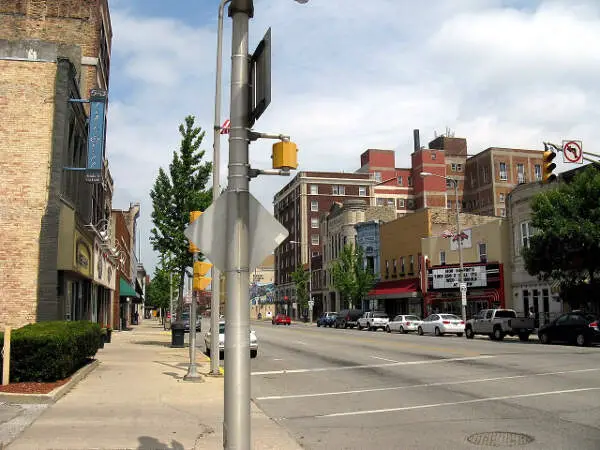 Flickr user Russ Nelson
Population: 3 million
Chlamydia rank: 1st
Gonorrhea rank: 1st
Syphilis rank: 11th
3. Georgia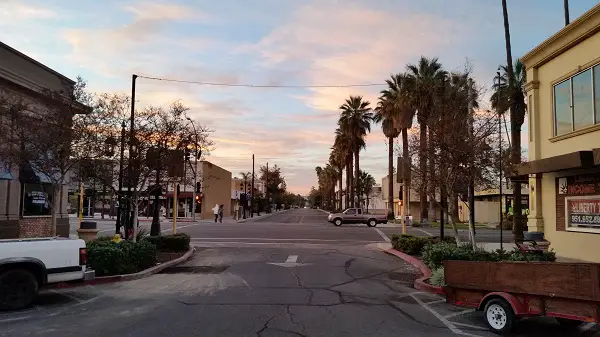 Flickr user wtrtwnguy
Population: 10.1 million
Chlamydia rank: 8th
Gonorrhea rank: 5th
Syphilis rank: 1st
4. Alabama
Flickr user Paul
Population: 4.8 million
Chlamydia rank: 3rd
Gonorrhea rank: 3rd
Syphilis rank: 15th
5. South Carolina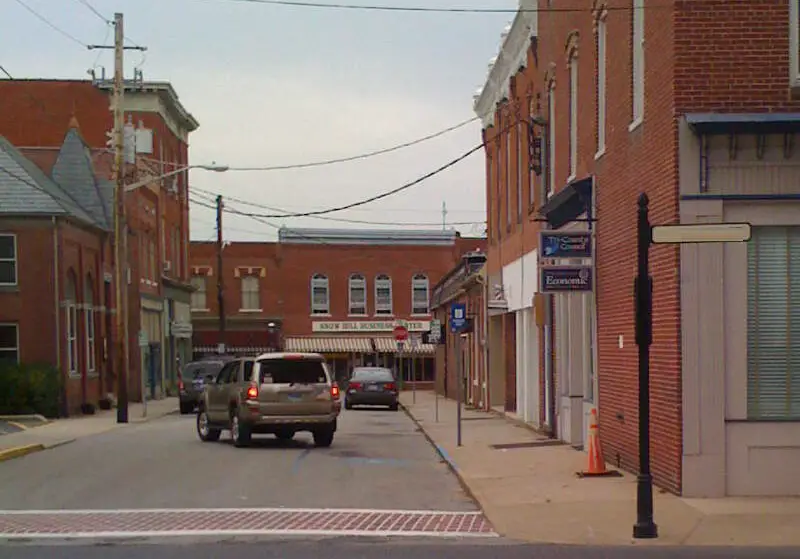 Flickr user ironmike9
Population: 4.8 million
Chlamydia rank: 5th
Gonorrhea rank: 4th
Syphilis rank: 13th
6. Arkansas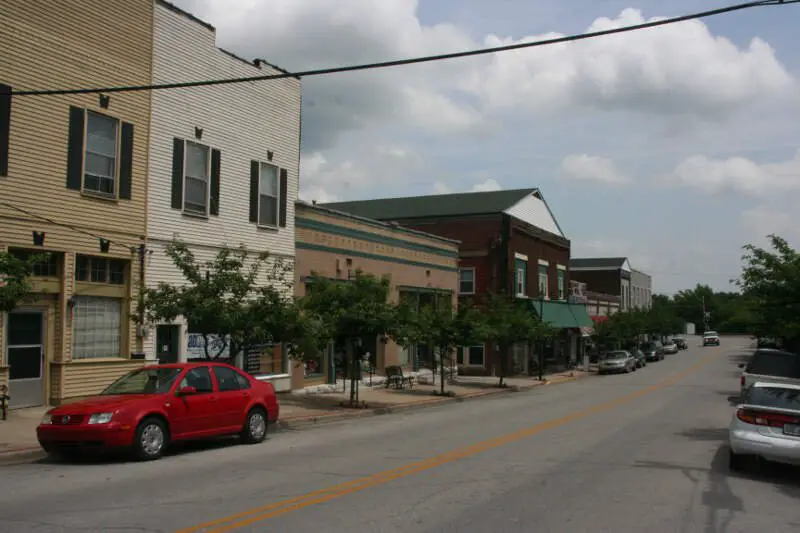 Flickr user Jim Larrison
Population: 2.96 million
Chlamydia rank: 7th
Gonorrhea rank: 7th
Syphilis rank: 9th
7. Illinois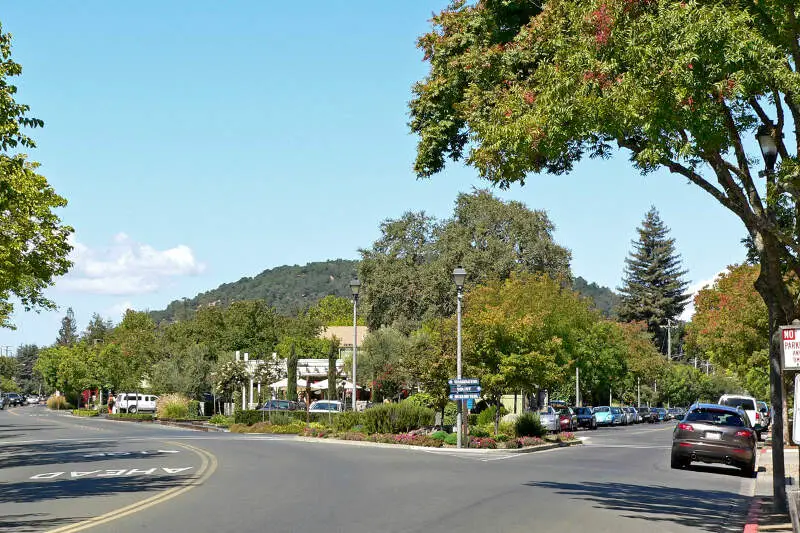 Flickr user Jeffrey Beal
Population: 12.9 million
Chlamydia rank: 9th
Gonorrhea rank: 10th
Syphilis rank: 8th
8. Texas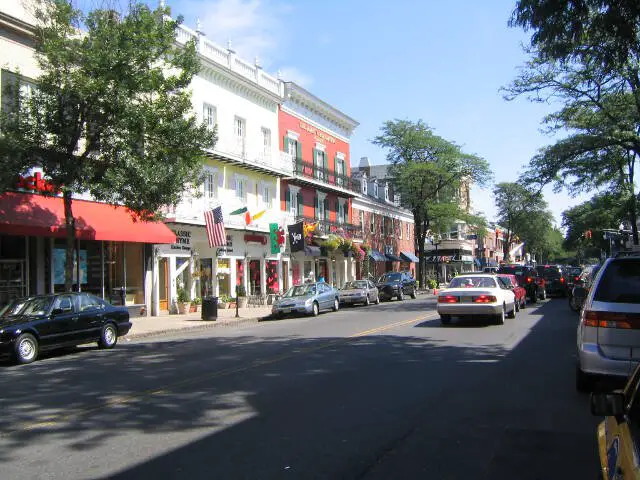 Flickr user Zor Blaz
Population: 27 million
Chlamydia rank: 13th
Gonorrhea rank: 13th
Syphilis rank: 6th
9. New York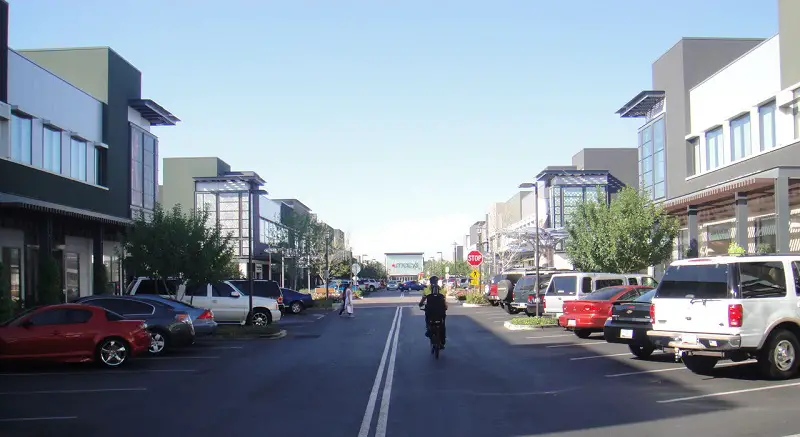 Flickr user Jeff Ward
Population: 8.4 million
Chlamydia rank: 11th
Gonorrhea rank: 16th
Syphilis rank: 7th
10. North Carolina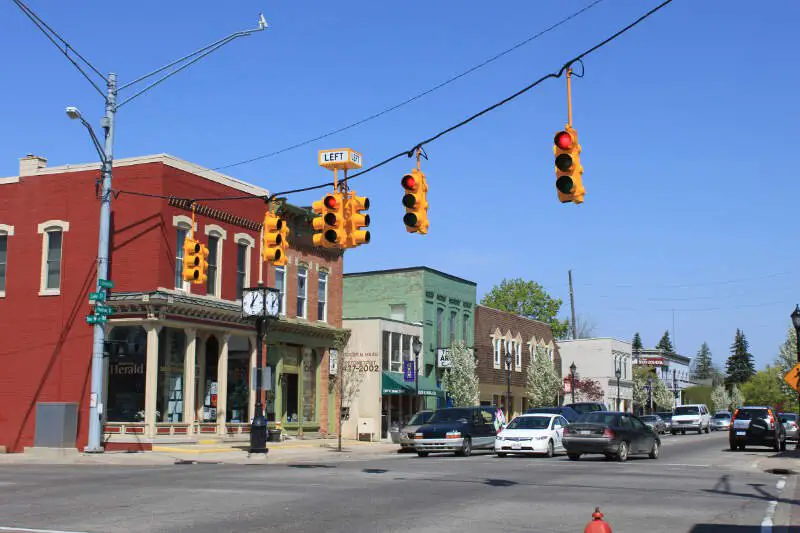 Flickr user Matt C
Population: 10 million
Chlamydia rank: 10th
Gonorrhea rank: 6th
Syphilis rank: 24th
Climbing out from under the data
If you're measuring the states with the highest number of infections per population, this is an accurate list.
If you're curious, here are the states that get the least number of STDs per person:
West Virginia
Maine
Vermont
Utah
Wyoming

Below is a complete chart with the rankings for each state:

| State | Rank |
| --- | --- |
| Louisiana | 1 |
| Mississippi | 2 |
| Georgia | 3 |
| Alabama | 4 |
| South Carolina | 5 |
| Arkansas | 6 |
| Illinois | 7 |
| Texas | 8 |
| New York | 9 |
| North Carolina | 10 |
| Tennessee | 11 |
| New Mexico | 12 |
| Maryland | 13 |
| California | 14 |
| Delaware | 15 |
| Ohio | 16 |
| Florida | 17 |
| Michigan | 18 |
| Missouri | 19 |
| Alaska | 20 |
| Pennsylvania | 21 |
| Indiana | 22 |
| Arizona | 23 |
| Oklahoma | 24 |
| Virginia | 25 |
| South Dakota | 26 |
| Nevada | 27 |
| Kentucky | 28 |
| Colorado | 29 |
| Rhode Island | 30 |
| Hawaii | 31 |
| Oregon | 32 |
| Washington | 33 |
| Massachusetts | 34 |
| Wisconsin | 35 |
| Iowa | 36 |
| New Jersey | 37 |
| North Dakota | 38 |
| Connecticut | 39 |
| Minnesota | 40 |
| Nebraska | 41 |
| Kansas | 42 |
| New Hampshire | 43 |
| Idaho | 44 |
| Montana | 45 |
| Wyoming | 46 |
| Utah | 47 |
| Vermont | 48 |
| Maine | 49 |
| West Virginia | 50 |