This article is an opinion based on facts and is meant as infotainment. Don't freak out.
Swipe left for slideshow. Article continues below.
It's been an interesting year for Pennsylvania. We're not going to get into the political developments, the hits and misses with its sports teams, or some of the human interest stories that made headlines this year.
Instead, we're going to talk the top stories that made headlines on RoadSnacks, according to the data we scraped. This year, more than 3 million people visited RoadSnacks from the state of PA. Many of them were amused, shocked and disappointed to hear about how their towns ranked in our infotainment analysis. Below are the highlights, in case you missed them.
The following Pennsylvania cities made headlines on social media this year:
Media
New Castle
Darby
Hazleton
Fox Chapel
Palmyra
McKees Rocks
Philadelphia
Erie
Allentown
Read on below to see where your hometown ranked and why.
1. Media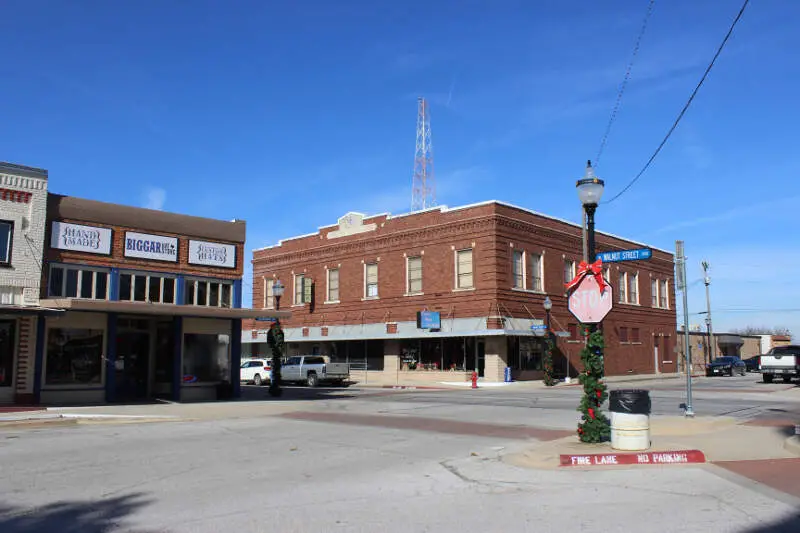 Wikipedia
Social media chatter: They're the drunkest residents in PA
We crunched the numbers on the 10 drunkest cities in Pennsylvania earlier this year, and social media blew up. More than 1,000 Tweets, 3,000 Facebook shares and 100,000 views indicated there was a lot of interest in which cities drink the most. As it turns out, its not always the college towns and big cities that are getting 'Pennsylvania drunk' the most.
It's the folks in Media who have the most access to booze. They have the 4th highest concentration of bars per capita, and the 4th highest concentration of liquor stores, too.
Plus, their divorce rate is higher than 15%.
Lots of people weighed in on this study. Here is one of your peers' comments:
"Now, if it were heroin addicts/distributors/pushers, my hometown would win by a landslide."
Note: He's from Philipsburg, PA.
2. New Castle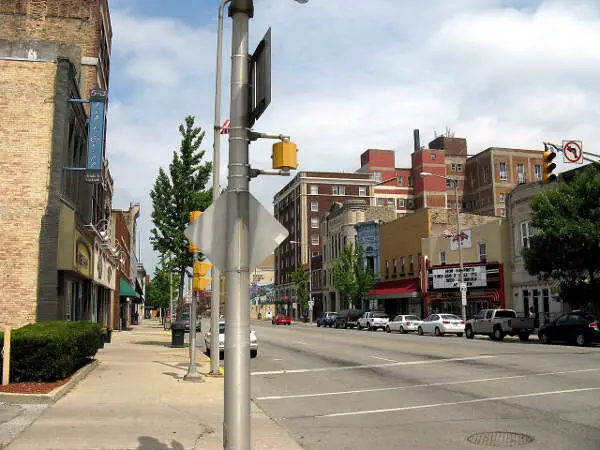 Wikipedia
Social media chatter: It's the worst place to live in PA
More than 300,000 residents read our controversial study on the 10 worst places to live in Pennsylvania.
We took into account things like the local economies, safety and quality of public school education. New Castle came in as the unbiased 'winner.' We took some negative heat on this one, for sure.
Why? One reason: 6.7% of the folks here are unemployed, and the population has plummeted more than 11% in the last ten years.
New Castle also has the 6th highest crime rate, where you'd have a 1 in 108 chance of being the victim of a violent crime if you lived here for a year.
Once again, there was a lot of feedback:
"The problem with these cities are the transplants that are coming in from larger cities. It's not our fault."
"I disagree. Hazleton's #1. Ask the people who have lived here forever."
"Can you make this list a top 20? I'm sure you can find 10 more bad places in PA."
3. Darby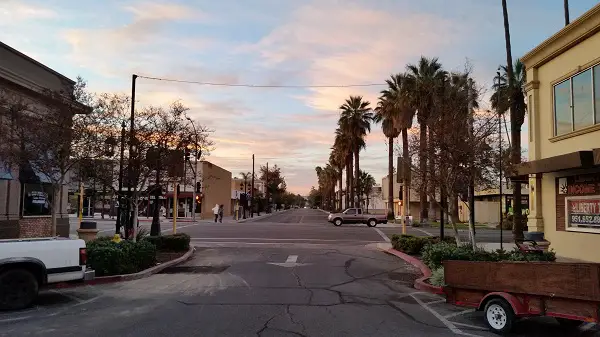 Wikipedia
Social media chatter: It's the most dangerous place in PA
Speaking of crime, we ran the crime numbers for the last three available years, and took into account the chances people in Pennsylvania had of being the victim of a crime. Our most dangerous cities in PA list indicated that for 2015, little Darby, a suburb of Philadelphia, is the worst for crime in the state.
This city of 10,000 people saw a 15% spike in violent crime rate between 2011-2013. If you lived in Darby for a year, you'd have a shockingly high 1 in 23 chance of being the victim of a crime. Just wow.
PA resident feedback was mixed:
"I think these numbers are off can't believe Reading isn't in the top 10 almost every day there is a shooting, stabbing or murder."
"This is Bullshit! Pottstown is not #3 No Way! Bullshit I'm calling it! #pottstownPride."
4. Hazleton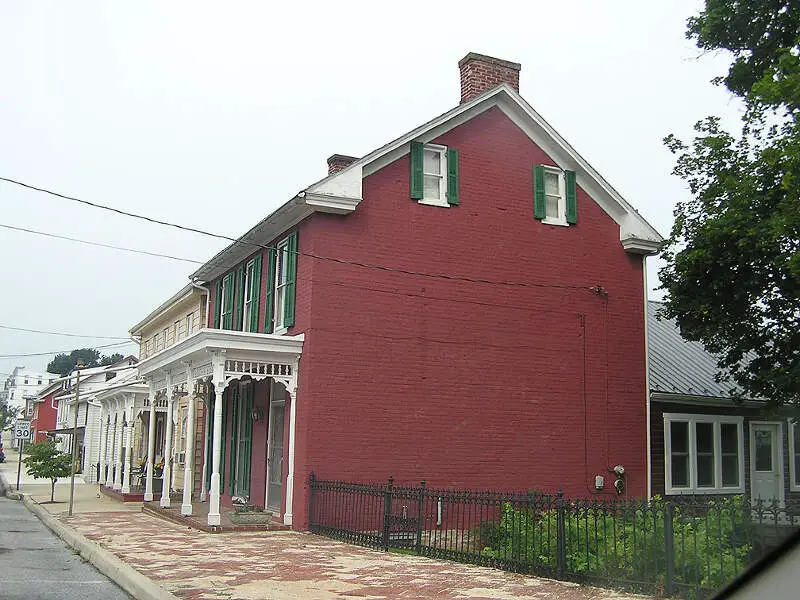 Wikipedia
Social media chatter: The least employed city in the state
2015 wasn't a good year for the city of Hazleton. Almost 11% of residents were unemployed this year, which is by far, the highest rate in the state. As a result, household incomes are really low. Our story brought out the wolves from Hazleton, who admitted that, while Hazleton does have its challenges, the job situation is improving.
And, many residents said residents need to address challenges to ensure they won't appear on lists like this in the future.
Resident Charles McElwee has this to say: "RoadSnacks omits the positive, organic developments that have occurred over the past five years. Unfortunately, no methodology can properly capture this commitment," he said. "Hopefully, this list pushes leaders to address shortcomings, such as the size of the police force and ways to attract white-collar employers to the Scranton/Wilkes-Barre/Hazleton area who will be critical to the area's future."
5. Fox Chapel
Wikipedia
Social media chatter: They're snobs.
We ran a study this year on the snobbiest cities in the state of Pennsylvania, and guess who 'won?'
Fox Chapel did. (Actually, the CDP of Blue Bell has more snobs, but they're not an actual city.)
We looked at which places have the highest incomes and biggest homes, along with private schools, theaters, art galleries and other 'snobtastic' criteria. Turns out, the small city of Fox Chapel (a Pittsburgh suburb) is the snobbiest in all of the land of yinzers.
What's the difference between Fox Chapel and Pittsburgh? About six miles and $145,000 in home prices.
The internet was mostly silent on this one (despite 60,000 views).
"I can't believe that Haverford was not on the snobby list!!! I believe their snobs are much worse than our little town of Media. No way!!!"
6. Palmyra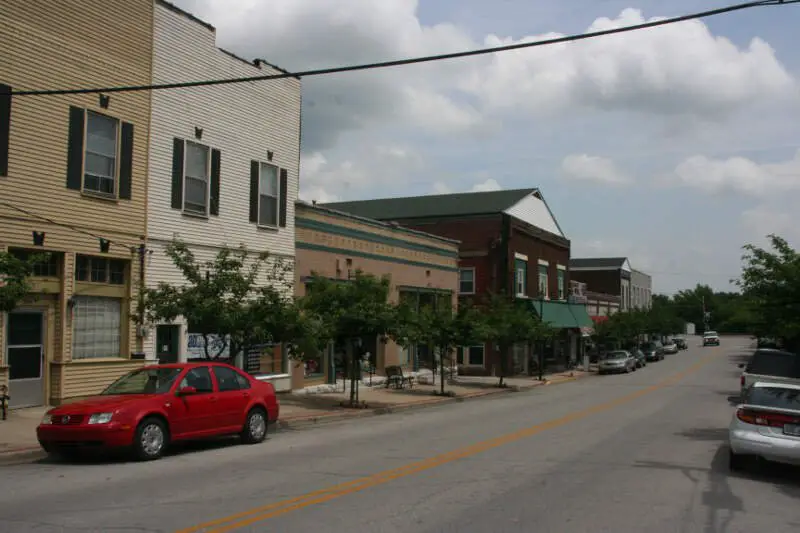 Wikipedia
Social media chatter: Highest divorce rate in the state
Nearly 19% of people in Palmyra are divorced, which is by far the highest rate in the state.
22% of people in this small city north of Philadelphia have never been married before, which is 10% less than the national average. That sounds like a good idea, since people here have such a hard time staying together.
We addressed this high divorce rate in our drunkest Pennsylvania story. Many felt as if measuring a divorce rate wasn't indicative of a true Pennsylvania's drinking habits:
Said one Pittsburgh native: "Can't believe you use divorce rate. You need to use police records of public drunkeness, DUIs, and drunken assault and batteries. Those all correlate better than drunken behavior."
7. McKees Rocks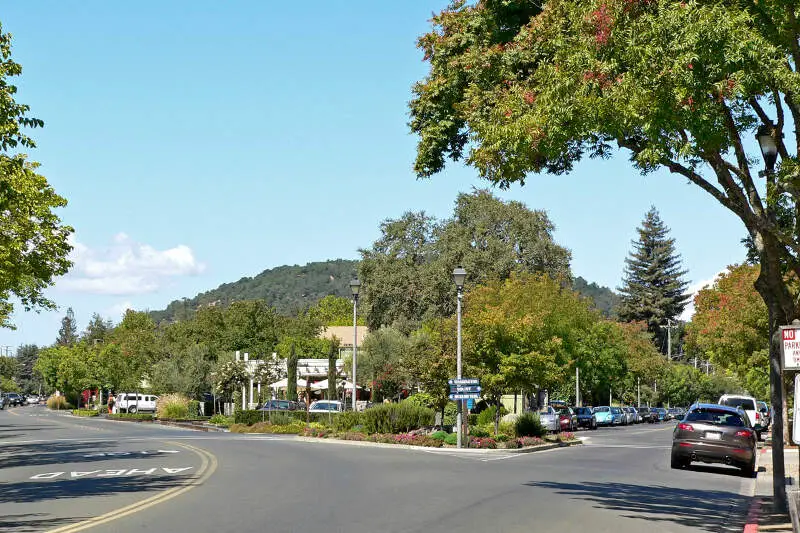 Wikipedia
Social media chatter: They have more thieves in the state, per capita
It wasn't a very festive year for the general public in 2015 in McKees Rocks, a borough in Western PA.
There's no other place in the state where you have a higher chance of being robbed than in "The Rocks". Shockingly, if you spent a year here, you'd have a 1 in 15 chance of having your phone, laptop or wallet stolen.
There were 53 property crimes for every 1,000 people here last year.
8. Philadelphia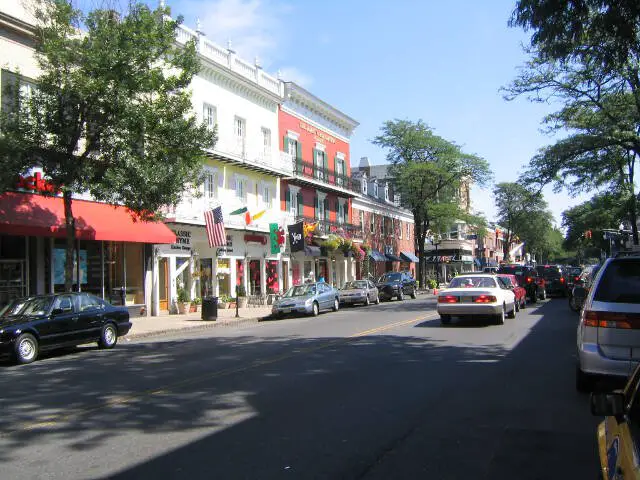 Wikipedia
Social media chatter: Drug use
A recent study by the Drug Enforcement Administration indicated that Philadelphia had the highest number of heroin-related deaths in the state. More than 349 people died here just from heroin alone. The total number of drug-related deaths in Philly was more than 650.
And oh yeah, Travel + Leisure magazine voted Philadelphia number four in their list of best cities to score heroin in.
On a lighter note, Philadelphia was in the worldwide news for a good reason for an entire week when the Pope made a visit late September.
9. Erie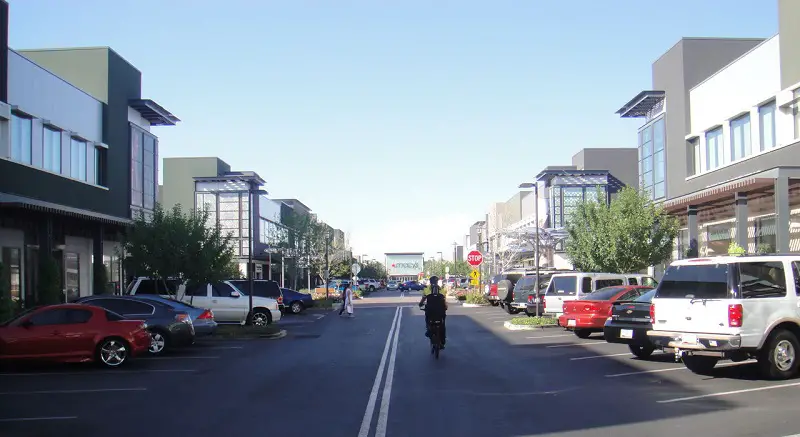 Wikipedia
Social media chatter: Their schools are broke
According to a recent article on Pittsburgh's WTAE, a budget stalemate could make it tough for schools to receive funding next year. And Erie led the way, with more than $27 million in unpaid bills in 2015. They have 'no idea' what they're getting, budget wise, next year.
There were lots of furious people in the Commonwealth who voiced their opinions on this:
"When school districts start closing that's the "game over" light. Parents are gong to be upset because when SD's close the taxpayers don't save money. The days are just tacked on to the END of the school year and that tends to wreck the schedules of everyone."
"The part-time public school system is on a fast track of greed and self-enrichment, that will eventually destroy the middle-class. This entity of waste, and mismanagement is a cancer on every taxpayer in the country, that must be reformed, or closed down."
10. Allentown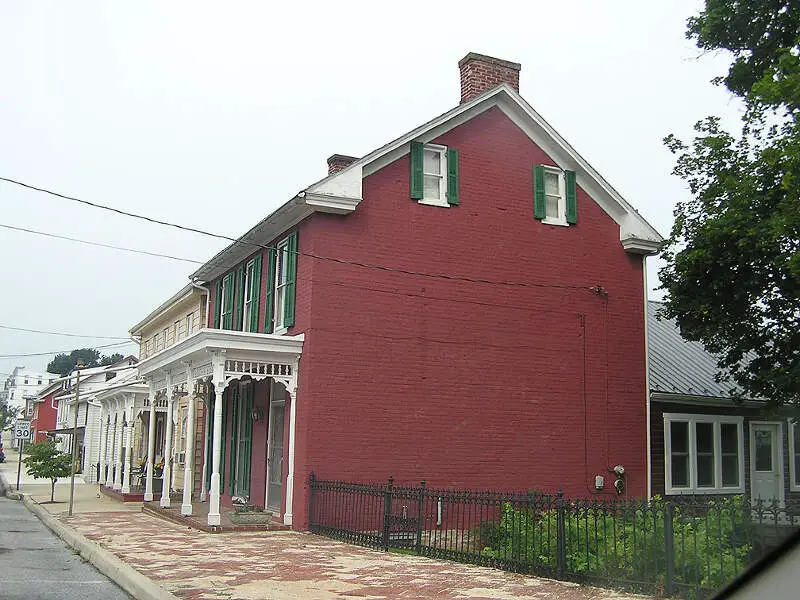 Wikipedia
Social media chatter: They don't vote. At least not very often.
The voter turnout in Lehigh County in the last elections was a paltry 37%, which was just about the lowest in the entire state. Hopefully, folks in Allentown decide to rock the vote this year. Experts are saying this might be the most important election in the last 20 years.
After all, you don't get change unless you demand it.
There You Have It
These are the cities in the Commonwealth that were the most talked about in 2015 on social media, and not for the best reasons.
What do you think? Let us know in the comments.