This article is an opinion based on facts and is meant as info-tainment. Don't freak out.
Is there anything really wrong with being called a South Carolina redneck?
It's a part of our culture. Rednecks are hailed as being great in our song lyrics. They're prominently featured in reality television. There are even video games about rednecks.
So, you'd think people who are rednecks would be proud to be called a redneck.
Wait. What is a redneck anyways? Well, according to the official bible of literature, the Merriam-Webster Dictionary, a redneck is:
"A white person who lives in a small town or in the country especially in the southern U.S., who typically has a working-class job, and who is seen by others as being uneducated and having opinions and attitudes that are offensive."
Plus, we thought why not add in a few stereotypes? Cause, you know, rednecks like to hunt, drink, smoke and shoot things. And shop at Walmart.
Using that criteria, it's not hard to scrape the internet, run some scientific data on where rednecks might live in South Carolina, and then put out a list.
Because, the data never lies, does it?
So, hold our beers and watch this. After analyzing all 72 cities with a decent amount of people in them, we came up with this list as The Most Redneck Cities in South Carolina:
Read on below to see how we crunched the numbers and how your town ranked. Hope you're on there if you want to be.
For more South Carolina reading, check out:
What redneck criteria did we use?
In order to rank the most redneck cities in South Carolina, we had to determine what criteria makes a redneck.
We threw a lot of criteria at this one in order to get the best, most complete results possible. Using Yelp and Google Maps, this is the criteria we used:
The dictionary definition categories
Small towns
Least amount of high school graduates
Lives in the south
And the stereotypical categories
Number of dive bars per city
Number of mobile home parks per capita
Number of tobacco stores per city
Number of guns and ammo stores per city
Walmarts, Golden Corrals, Zaxby's, and Dollar Generals nearby
Note: For the sake of getting reliable numbers, we counted places within a city's border, as well as within a short driving distance.
1. Seneca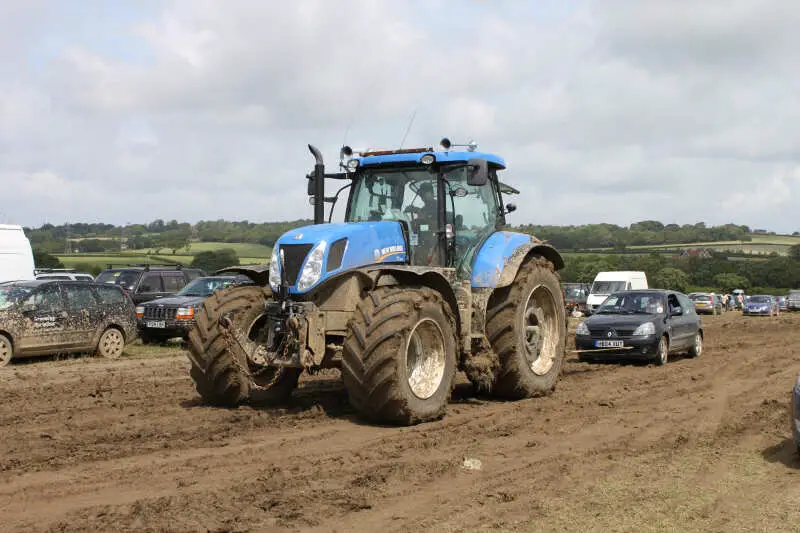 Blackey's Lounge, Seneca, SC. Google Maps.
Population: 8,092
Tobacco stores per capita: 5th in South Carolina
Fishing/bait shops per capita: 5th in the state
Mobile home parks per capita: 5th
Dern tootin', Seneca! You have the official bragging rights as being named the most redneck city in the entire state of South Carolina. You may now brag to your friends and share this endlessly on your Facebook walls.
Lets see why. First off, there are a high number of places to get cigarettes/chew, the options for fishing tackle and bait are through the roof, and there are several mobile home parks in the area.
For a small town redneck, what else would you want? Oh yeah, places to fish. You've got that. Seneca is right on the banks of Lake Keowee, which has some darn good bass fishing.
No wonder so many rednecks live here. It's like a little slice of redneck heaven.
Seneca is on Route 76 just down the road from Clemson.
2. Pickens
Garner's Fishin and Huntin, near Pickens, SC. Google Maps
Population: 3,278
Gun stores per capita: 2nd in the state
Mobile home parks: 3rd
Walmart rank: 4th
A half hour drive from Clemson is the teeny redneck speck called Pickens. Here, you've got it made. There's plenty of places to get ammo, you've got some mobile home parks in the general area, and a Walmart in town.
And since you're way out in the middle of nowhere, no one will think twice when you stumble in there barefoot at 10 pm to get some Mountain Dew.
Not that rednecks care what other people think or anything. That's why we love them.
3. Greenville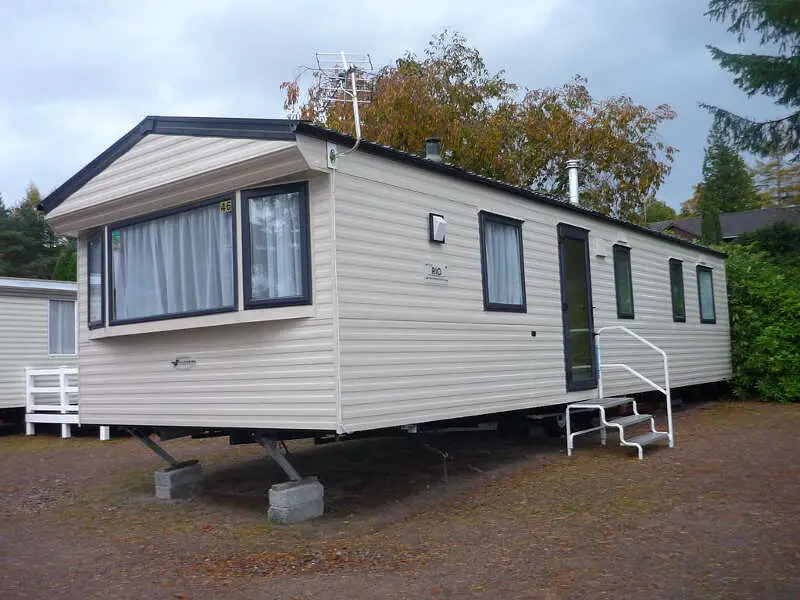 T Bob's in Greenville, SC. Google Maps.
Population: 62,252
Fishing/bait shops per capita: 1st in South Carolina
Chew factor: 1st
Bars per capita: 6th in the state
Dern in! All the Greenville rednecks are probably getting their britches in a bunch because they think they should have won this thing. Yes, Greenville, you have plenty of rednecks.
When you look at the overall numbers, there are plenty of places to get cheap bait and ammo, and there are more bars and other rednecky things per capita that you almost won. Plus, Greenville is a Zaxby's jackpot.
Bonus points for having two Golden Corrals close by. There's nothin' like fillin up on all you can eat mashed potatoes and deep fried catfish fritters.
4. Greenwood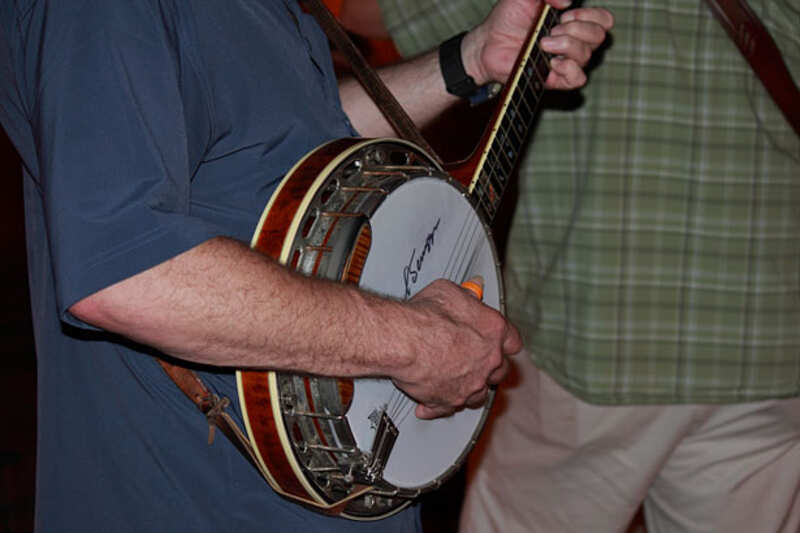 Hunter's Headquarters, Greenwood, SC. Google Maps.
Population: 23,206
Mobile home parks per capita: 3rd in South Carolina
Gun stores per capita: 6th
Chew factor: 5
There are lots and lots of rednecks around every corner in Greenwood. Just look at the numbers. Plenty of places to load up up ammo and camo, and the chew factor, measured in terms of number of places to get dip, is sky high.
A short truck drive away in either direction, and you've got Lake Greenwood (great bass and striper), or the hillsides, where rednecks can shoot at all kinds of game. For a redneck, squirrel season is all year long.
5. Gaffney
Sud's Nightclub, Gaffney, SC. Google Maps
Population: 12,473
High school graduation rate: 74%
Gun stores per capita rank: 4th
Chew factor: 9
Hey Gaffney rednecks, had you studied a little less, you might have ranked a little higher on this list. A 74% graduation rate just won't cut it. Look at Greenwood. They ditched a lot more, and they ranked higher.
Instead of cracking the books occasionally, you could've been out muddin' and blowing stuff up all day.
6. Greer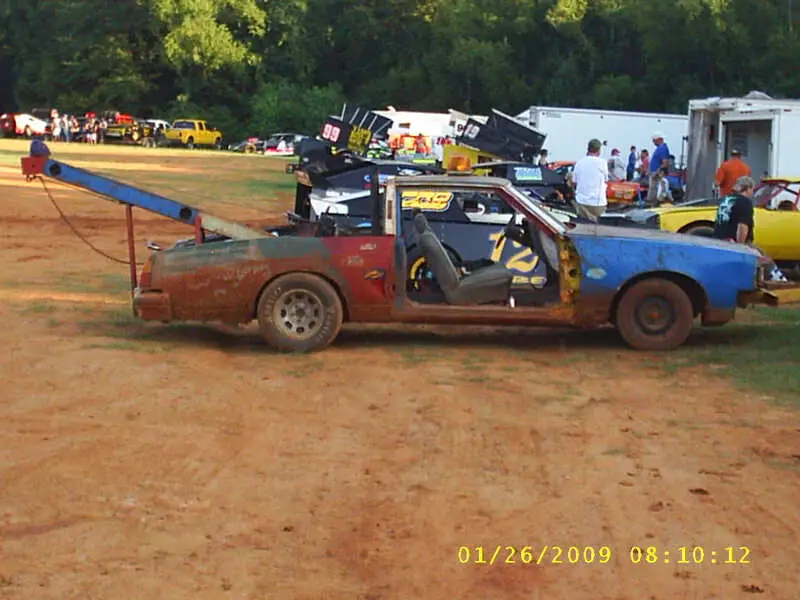 Fulton's Tackle Box near Greer, SC. Google Maps.
Population: 22,084
Bars per capita: 11th
Fishing/bait shops per capita: 8th
Barr Pro Shops: Coming soon
Dollar store rank: 1st in South Carolina by a mile
Halfway between Greenville and Spartanburg is the mid size city of Greer. You rednecks here have it made; when the Greenville Walmarts have a sale, you head south. Then, when the Golden Corral in Spartanburg comes a callin, you jump in the truck and head north.
Plus, in this general area, you've got at least 30 dollar stores to choose from. There's nothing at all like a Dollar Store Christmas on a cool, crisp December morning.
7. York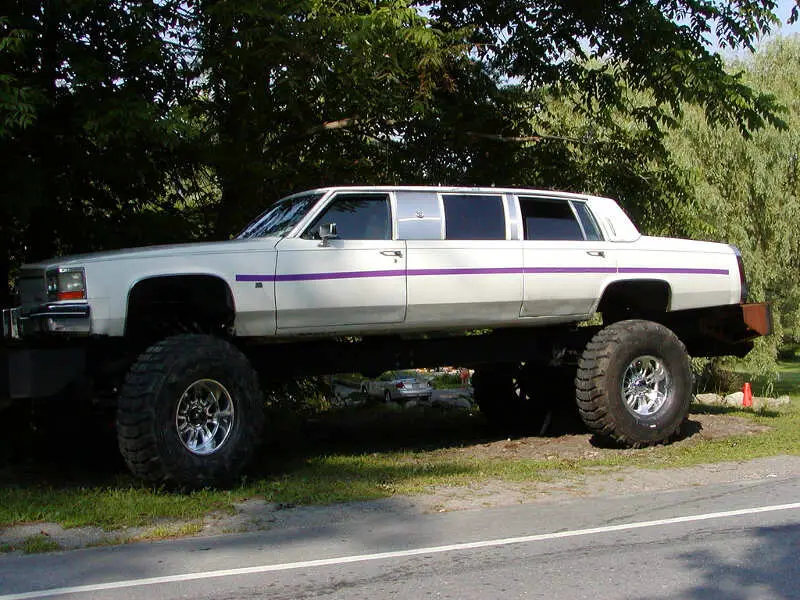 Palmetto Seafood Bar and Grill, near York, SC. Google Maps.
Population: 7,787
High school graduation rate: 68%
Mobile home parks per capita: 6th
Guns and ammo per person: 8th
No wonder so many rednecks call York home. Way up by the North Carolina state line, the rednecks here are left alone to do as they wish. Rednecks are very courteous, but when did they ever completely follow the rules? No Fishing and No Hunting means maybe just this one time, right?
And, when you check out their high school graduation rate, you know that odds are there are some real down to earth, blue collar workin rednecks in York, South Carolina.
8. Laurens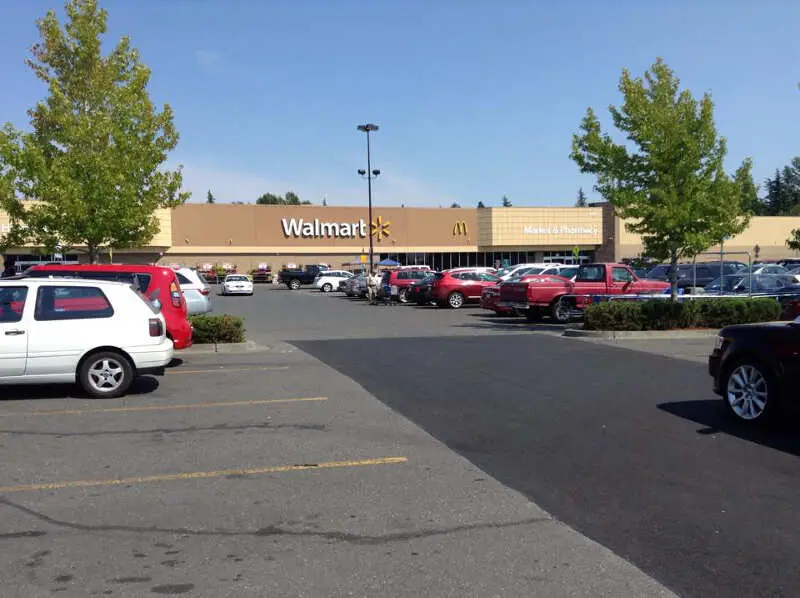 Crenshaw's, Laurens, SC. Google Maps
Population: 9,151
High school graduation rate 71%
Gun stores per capita: 12th in South Carolina
Fishing rank: 7th
Little Laurens is quietly one of the redneckest places in South Carolina when you look at the data. And when you consider where Laurens is, it's a great place for a redneck to make a home.
Laurens is south of Greenville along I-385. Just a short truck drive down the road is the Sumter National Forest, where a young redneck can take out his aggression on a multitude of big game targets such as deer, turkey, coyotes, coons, rabbit, frogs, flies…
9. Easley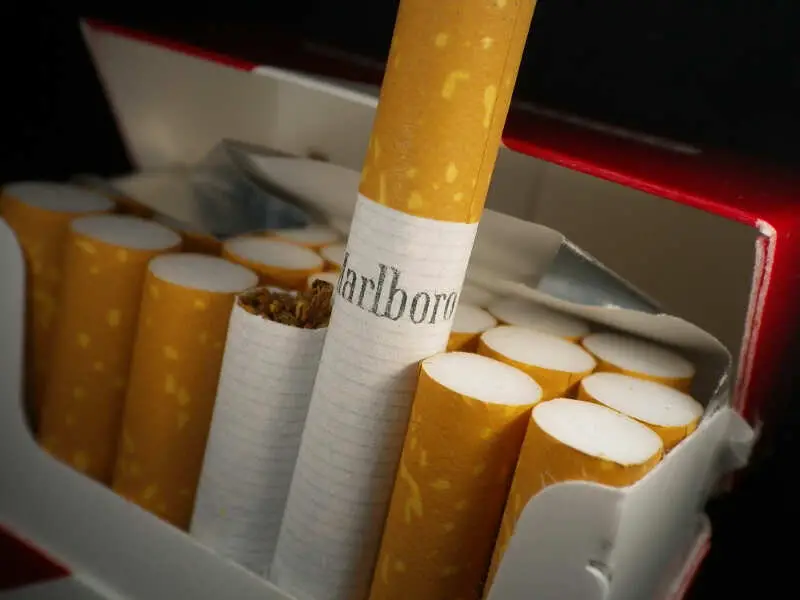 Calhoun's Tavern, Easley, SC. Google Maps
Population: 20,046
Mobile home parks per capita: 2nd in South Carolina
Fishing rank: 4th
Bars per capita: 5th
Easley is another small redneck town just outside of the Greenville area. It's official, northwest South Carolina is the most redneck part of this entire state. That probably isn't a surprise for most of the residents of South Carolina.
Easley has plenty of its own redneck stuff like chew stores and places to throw back a case of Busch Light on a Sunday afternoon. And what it doesn't have it can easily get a short drive away.
God Bless America.
10. Walterboro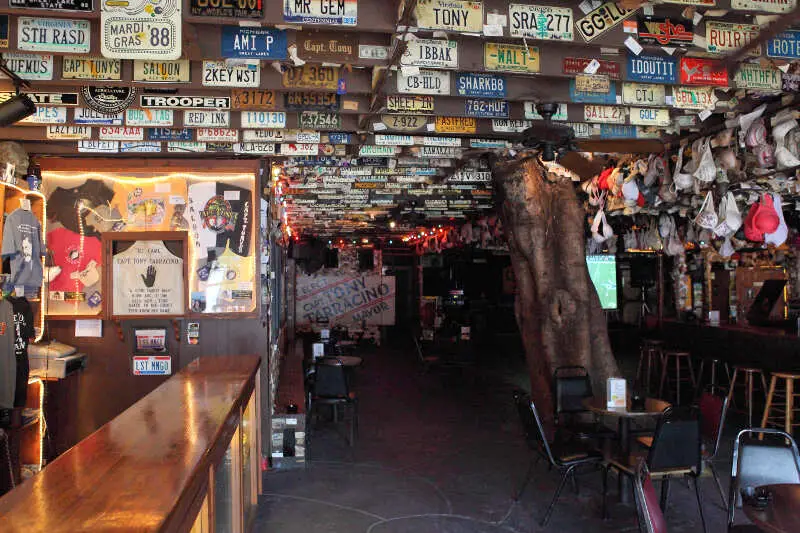 Time Out Sports Bar, Walterboro, SC. Google Maps
Population: 5,398
Mobile home parks in area: 5th in SC
Waffle House rank: 5
Walmart rank: 8th
Walterboro is just about the only place we talked about that isn't in in the northern part of the state.
Walterboro is a great spot for rednecks who don't want the heat of the inland hills, and who want to remain close to the coast.
The saltwater lovin' rednecks.
There You Have It
According to the official dictionary definition of a redneck, and based on stereotypes that the internet says are true, using science to determine the most redneck cities in a state can't be too far off. If you're analyzing smaller cities in South Carolina with blue collar workers, where people have lots of options for drinking, smoking, hunting and Walmarting, this is an accurate list.
If you're curious enough, here are the least redneck places in South Carolina
Forest Acres (Pop. 10,436)
Five Forks (Pop. 14,306)
Laurel Bay (Pop. 5,959)
Seven Oaks (Pop. 16,194)
Dentsville (Pop. 14,041)
Now that you're done reading this, we found a Clemson football video that might be the best thing you'll watch all week. You'll definitely think the Tigers will win it all after watching it. Click here to see it.