This article is an opinion based on facts and is meant as infotainment. Don't freak out.
Swipe left for slideshow. Article continues below.
Whoa dude. We're about to get deep.
We're going to keep this introduction pretty short and easy to understand because obviously, many of those who are reading this post are either high or are about to spark up.
While Ohio isn't even close to being one of the most baked states in the country, Ohio residents are only second to Michigan when it come to the percentage of the population that gets high in the entire midwest. Residents just turned down a vote to make pot legal, but apparently it was more about the details, and not so much an outright case against it.
Which city in Ohio is walking around red eyed the most? We can tell when we look at what pot-related amenities and clues are in each area. And we did just that.
So spark up a doobie with us and let's go through the most stoned cities in the state of Ohio. Here they are:
Athens
Youngstown
Dayton
Sandusky
Cleveland
Lakewood
Cincinnati
Zanesville
Lima
Alliance
If you live in one of these cities, you're probably aware that this makes sense. So clank your bongs together as we go through this study.
What stoner criteria did we use?
The U.S. government has done studies (lots and lots of studies) on pot use. They have decided that pot smoking follows these guidelines:
Pot smokers usually are younger, liberal and college kids
Pot smokers are more likely to not have jobs (or be motivated)
The effect of smoking pot gives people 'the munchies'
Pot smokers are usually withdrawn
So, it shouldn't be too hard to find which cities have residents meet these criteria, based on the location or the type of person living there:
Where college campuses are
Taco Bell locations
Location of smoke shops
Percentage of the population that's single
Number of liberals in a town
Population that's ages 19-24
Which cities are unemployed the most
We also used Twitter as a guide, measuring the raw number of geo-located tweets from within a city's general area: #Stoned
Note: For the sake of getting reliable numbers, we counted places within a city's border, as well as within a short driving distance.
1. Athens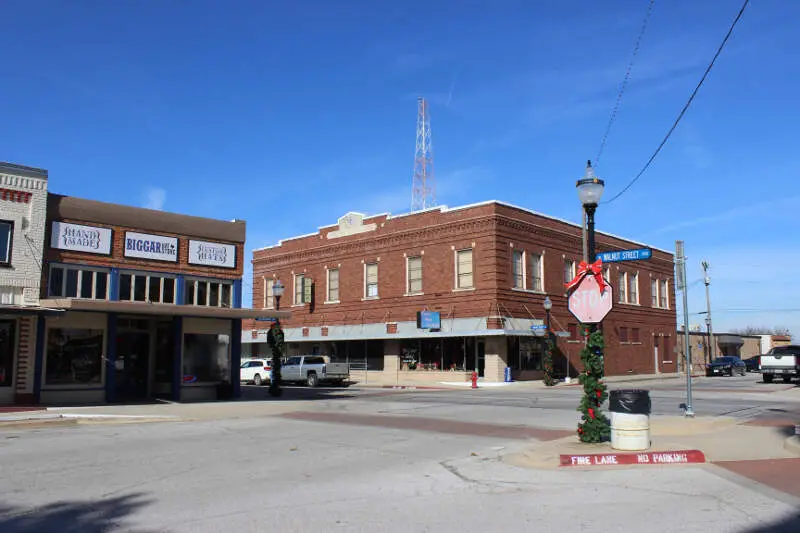 Athens, OH. Wikipedia.
Playboy Magazine just named Ohio University as the best party school in the nation, and part of that ranking was due to the amount of pot smoked here. Students are often spotted smoking on 'Bong Hill'.
Remember, you can't be given jail time for possession any more in Ohio. And the students are taking advantage of that.
The population of Athens is the youngest in the state, as is the number of single people. A full 85% of the population of Athens isn't married.
Athens has three smoke shops practically on campus. That's probably because a recent survey indicated that 57% of the students at OU get high every day.
2. Youngstown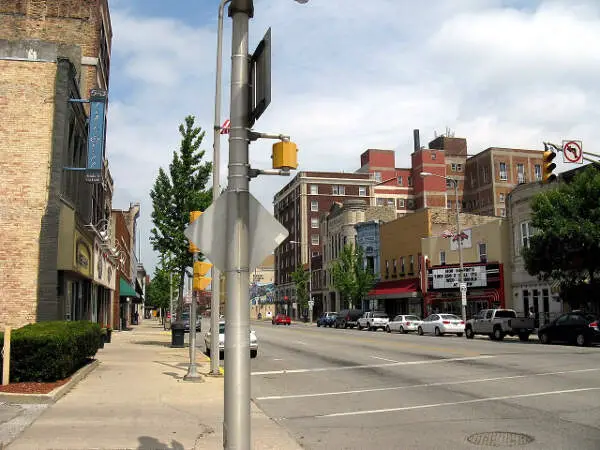 Wikipedia
Youngstown loves its green, that's for sure. And by judging the type of people who live there, we're gonna give Youngstown the nod as the second-most pot smoking city in Ohio.
The number of smoke shops per capita is the 4th highest in Ohio, and the unemployment rate is the 9th highest, at more than 7%. That means there are lots of people here who would rather shop for pipes than get a job.
There are also a few smaller colleges here, and about 10 Taco Bells in Youngstown. That might be the most, per capita, in the state.
3. Dayton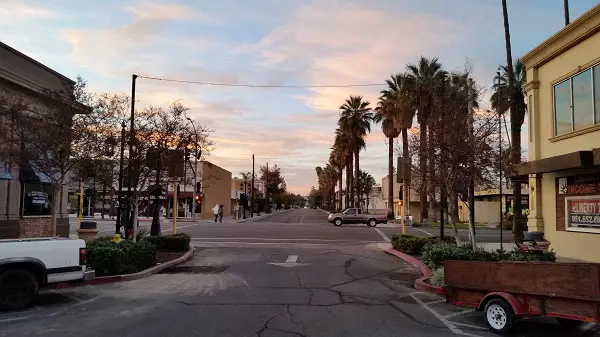 Dayton, OH
There's the University of Dayton, of course, plus a handful of other colleges here, including Wright State. So, understandably, the population is young and single. The U of D has an A+ grade for its party scene by Colleges.Com.
Dayton only has a couple of Taco Bells, but it has its fair share of tobacco and head shops. If you live in Dayton and are having trouble scoring weed, then you, my friend, need to learn how to ask properly. (Not that we're endorsing pot or anything.)
4. Sandusky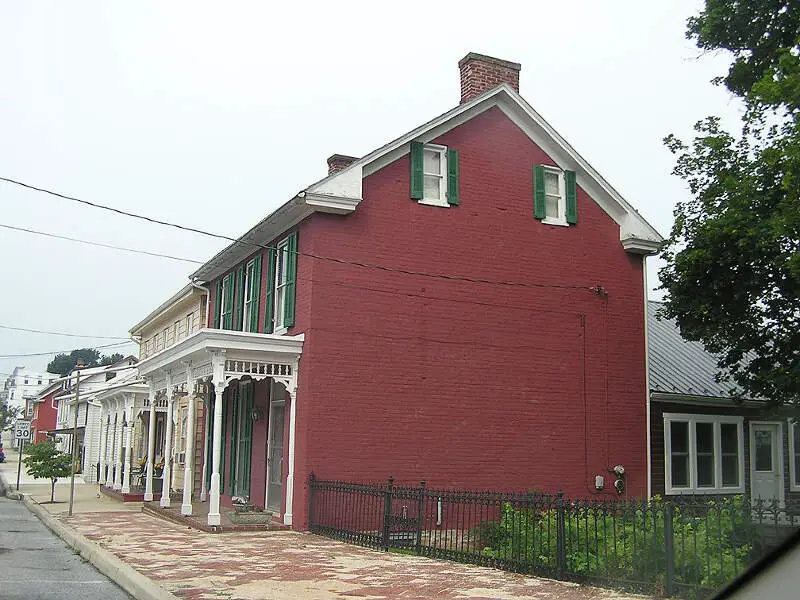 Wikipedia
Puff, puff, give Sandusky. We know many of you are holding. You have more smoke shops in Sandusky per capita than anywhere else in the entire state.
There are also a couple of Taco Bells in the Sandusky area.
But for a stoner place, the jobless rate is really low. There appear to be lots of people waking and baking and then heading off to the 9-5 in Sandusky. Keep that in mind next time you're at your local coffee shop.
5. Cleveland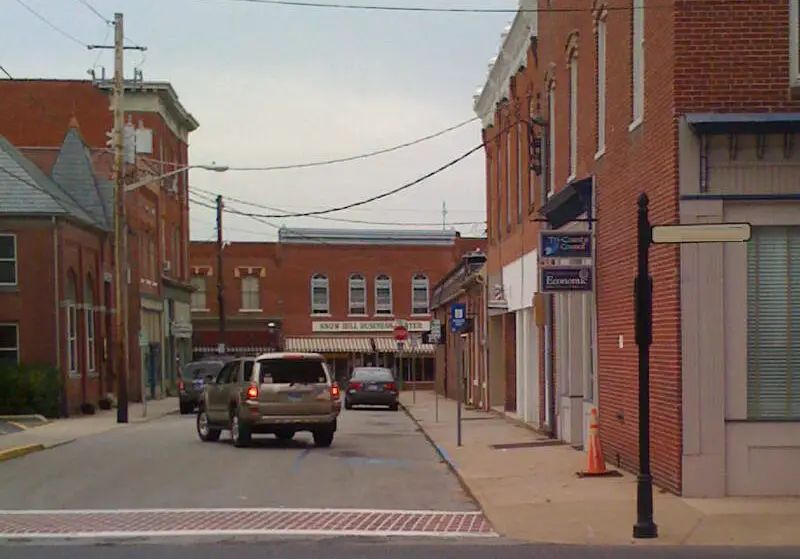 The gang at Thumb's Up Bar, Lake Geneva, WI. From their Facebook page.
Cleveland has more stoners than Cincinnati does. While Cleveland State got a B- for its party scene, there are lots of other secondary institutions in the area.
Most of the people online said the parties are hard to find, and that most people here chill out in smaller groups. Which means they smoke pot: Remember what the study said about isolation? Alcohol is a social drug. Weed is a small group activity.
Cleveland also has the 'highest' concentration of liberals in the state of Ohio; nearly 70% of the population votes Democrat.
6. Lakewood
Wikipedia
Lakewood is a tick behind Cleveland when it comes to the number of liberals who live there. But, being so close to Cleveland, you can imagine that many of the pot-related activities and personalities are very similar.
You might say Lakewood is the more chill side of the lakefront weed alley in this part of Ohio. And for having only a small number of colleges and trade schools, the population is really young: 7% of the residents are right in their pot smoking prime.
7. Cincinnati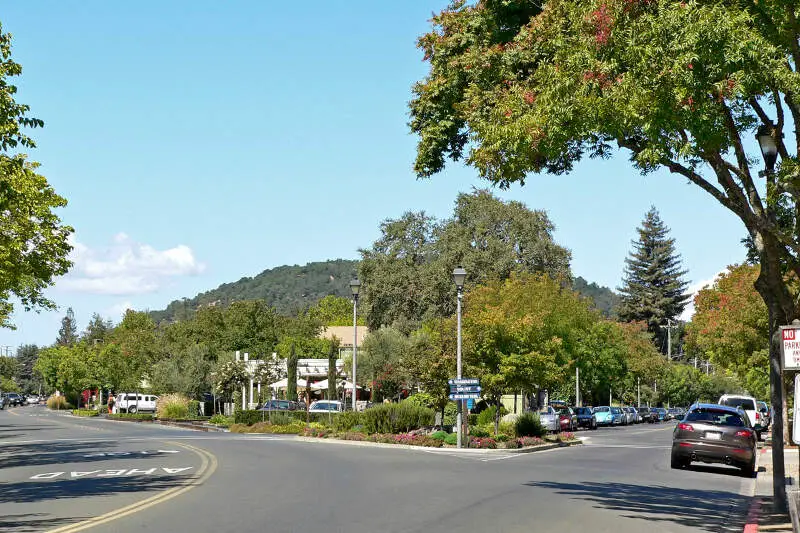 Wikipedia
We get it – there are people walking around in Cincinnati stoned out of their minds every day. But we're measuring pot smokers per capita here, which means that while it might seem like parts of the jungle are high as a kite all the time, there are hundreds of thousands of people here who are happy with a beer buzz.
Home to several major schools that have a reputation for partying (and a fair share of head shops), Cincinnati is also a very young town. However, it's a much more professional place, where people might have to work too hard to get ahead.
And pot smokers don't work hard, do they?
8. Zanesville
Wikipedia
Home of Zane State and an emerging art scene, Zanesville ranks high in a number of weedy categories.
Zanesville is 10th in the number of head shops, the 19th most single city and 7th in unemployment. So, essentially, you have a large part of the population that's young, single and out of work.
Zanesville also has three Taco Bells.
Stoner central.
9. Lima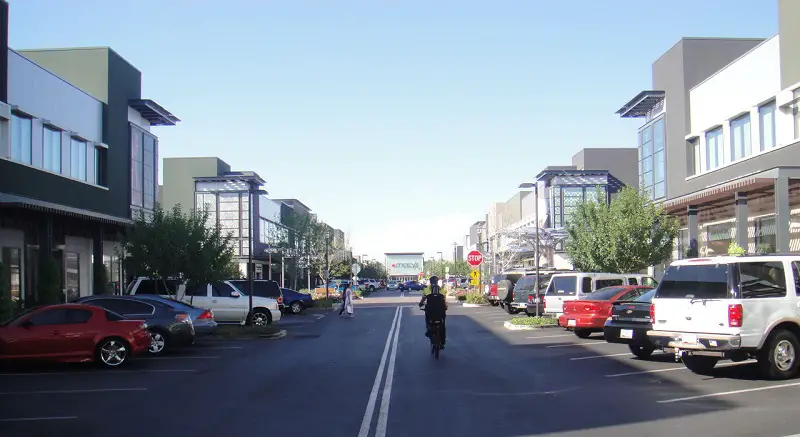 Lima, OH
The University of Northwestern Ohio (UNOH) isn't exactly a party school, but that's not why Lima is here. Lima ranks 12th in Ohio for bongs per capita, more than two-thirds of the population is single, and 10% of them are unemployed.
Plus, Lima has 4 Taco Bells. They don't build those where they aren't needed, people.
10. Alliance
Alliance, OH
Alliance was one of 10 cities targeted by Responsible Ohio – a group working to legalize pot in the state – as a place to grow weed in bulk. There's most likely a reason for that.
Alliance is 3rd in the state for bongs per capita, and it's the 12th youngest. It's home to the University of Mount Union, which was given a B for its party scene.
Most people here say they party at home with friends.
There You Have It
If you're measuring the locations in Ohio where there are a 'high' number of young, college aged liberals who are single, out of work and live near a Taco Bell, this is an accurate list.
We also wrote about the 10 Worst Cities in Ohio if you didn't read it yet.
Desktop users: Here's a complete chart with the highest cities in OH, along with the liberal percentages: