This article is an opinion based on facts and is meant as infotainment. Don't freak out.
Swipe left for slideshow
It used to be that when you called someone a "nerd," you were trying to insult them. These days, though, we seem to be going through something of a nerd renaissance. To call someone a nerd isn't just a really lame insult; in some cases it's a downright compliment.
Perhaps it's finally "hip to be square," because people are starting to think that, yes, being smart, well-read, educated, and, you know, interested in the world around you, is preferable to being as thick as a brick, in more ways than one.
So, dear Ohio residents, if you made this list, congratulations.
These are the 10 nerdiest cities in Ohio:
Cincinnati
Dayton
Maumee
Lima
Sandusky
Dublin
Sylvania
Niles
Hilliard
Medina
How we compiled the nerdiest cities in Ohio
What kind of nerds would we be if we didn't use strictly scientific data to compile a list of nerdy places? Stupid and biased nerds, is what. So in order to create this list, we did some calculations. We first gathered up all of the places in the state with more than 5,000 residents.
Then, we looked at each of these 126 places according to these six nerdy criteria:
Comic book stores per capita
Book stores per capita
Video game stores per capita
Computer stores per capita
Gaming stores per capita
Museums per capita
We ranked each place in each of the categories with a score from one to 126, where the lowest scores were nerdier. Then, to, make this even more scientifically accurate, we took to Twitter—a veritable online social study of each place. We calculate the number of Tweets to do with all things nerdy—hashtags: "nerd," "geek," "gamer."
From there, we averaged out the scores for each place, and in the end, the 10 lowest scores went to our 10 nerdist places.
Note: For the sake of getting reliable numbers, we counted places within a city's border, as well as within a short driving distance.
Let's take a closer look at each of these 10 winners—or losers-depending on how you look at it.
1. Cincinnati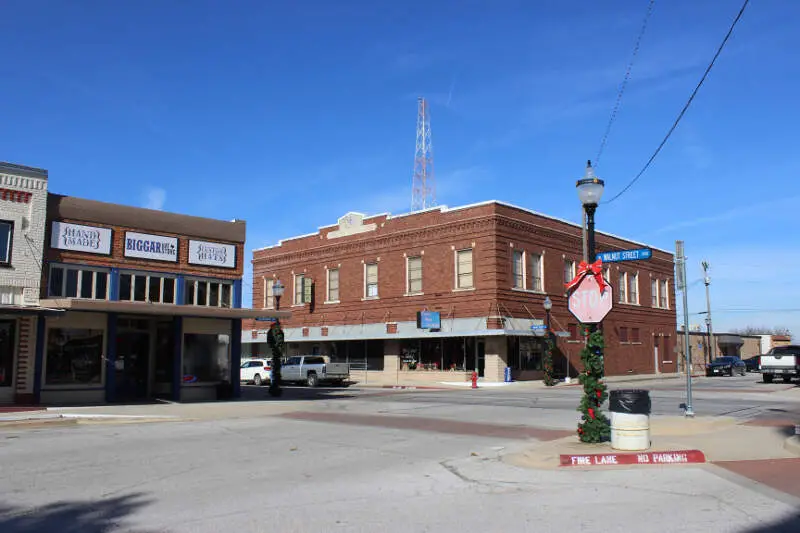 Cincinnati, OH. Source: Wikipedia
Population: 297,314
Bookstores: The most per capita
Gaming stores: The most per capita
Cincinnati is the largest city on our list, and certainly the biggest proof that these days, being nerdy is cool. (Sorry, preps. You lose.)
Not only are there more bookstores, gaming stores, and museums per capita here than any other place in the state, but residents are downright proud of their nerddom. How do we know? Twitter, that's how. Over the past week there were well over 20 mentions of all things geek – "#Nerd," "#Cosplay," keywords geek, nerd, etc., and some even boasted user names containing the word "nerd."
I think I'd like this place.
2. Dayton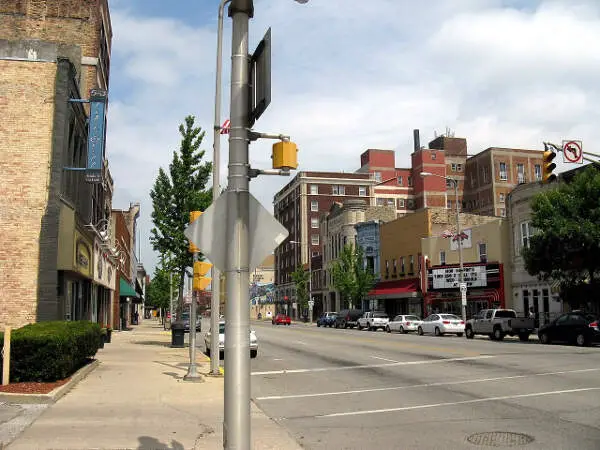 University of Dayton. Source: Wikipedia
Population: 142,670
Museums: 4th most per capita
Computer Stores: 6th most per capita
Here's another big city in the state, and another big reason we love Ohio nerds. With places like Net X Computers, GetGeek, and of course, your Best Buys, Dayton has more computer stores/repair shops than nearly any place else in the state (per capita).
It's also home to the National Museum of the U.S. Air Force, the Boonshoft Museum of Discovery, and America's Packard Museum, just to name a few!
3. Maumee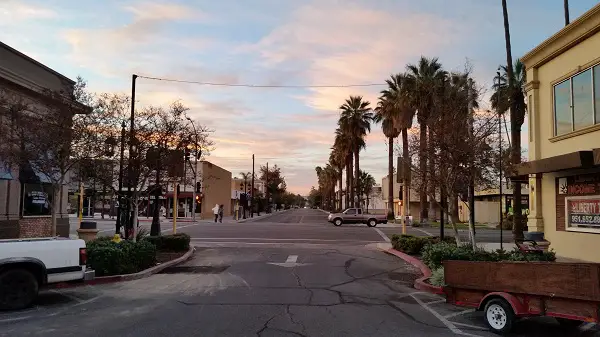 Greek Revival Townhouse, Maumee, OH. Source: Wikipedia
Population: 14,267
Gaming Stores: 3rd most per capita
Museums: 4th most per capita
So many gaming stores, so little time! That's the plight of the Maumee nerd. But don't you worry, D&D fans (and fanatics), this little city has you covered. If you tire of playing games (sorry, sorry! We mean… slaying monsters, wielding magic, and kicking some serious ass), there are plenty of museums around to visit.
Sure, it's no Cincinnati, but for a population of under 15,000, a few museums nearby is all you really need.
Best Tweet this week?
"3D Printing Meetup Reminder, next Thurs in Maumee! #nerd".
4. Lima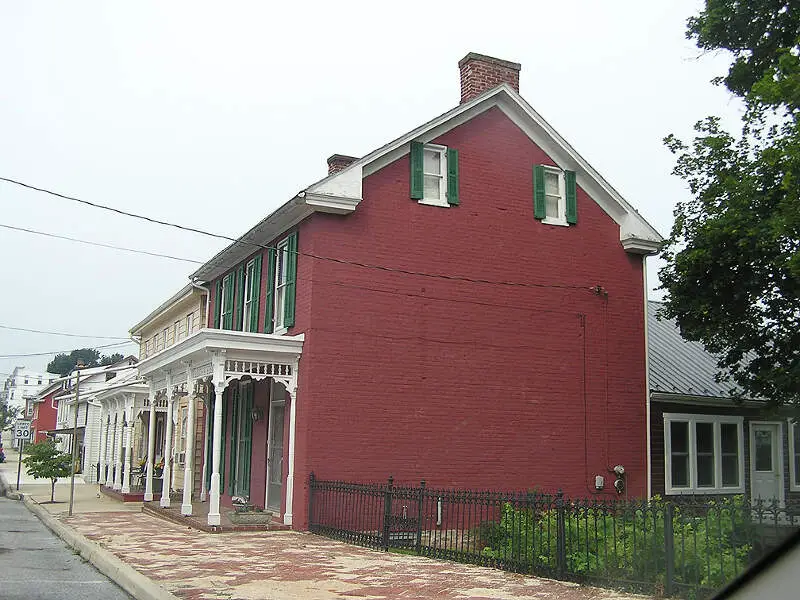 Lima, OH. Source: Wikipedia
Population: 38,647
Bookstores: 4th most per capita
Video game stores: 4th most per capita
Here's a nerd factoid for you: The show "Glee" is set in Lima, at the fictional William McKinley High School. Not nerdy enough? Okay, how about the fact that Lima's nickname is "The Bean"? Or, that it's the home of Hugh Downs?
Better still for nerds and geeks is the amount of nerding out to do there is here! Bookstores galore; the 4th most video game stores per capita. There weren't a whole lot of tweets this past week for Lima nerds; just five. Maybe it was a slow week for Cosplay?
5. Sandusky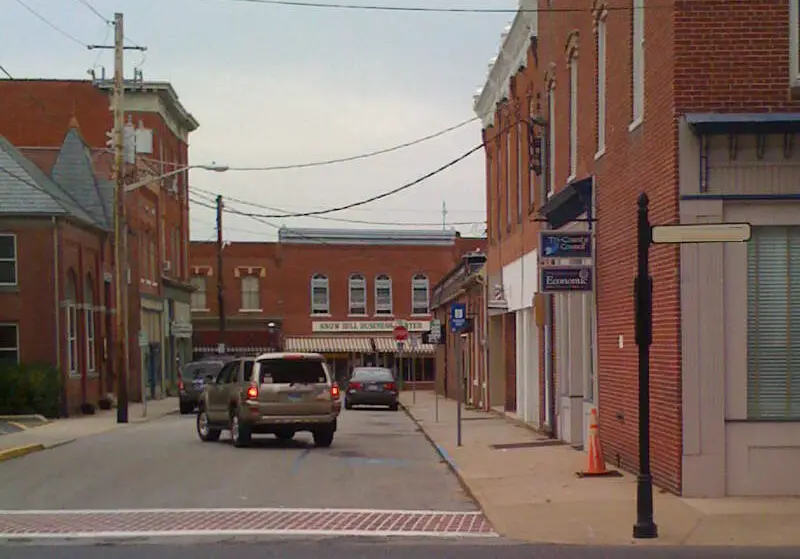 Sandusky, OH. Wikimedia Commons
Population: 25,787
Bookstores: Second most per capita
Museums: Second most per capita
Movie geeks, this place might sound familiar to you. Can you place it? No? It was was the location of the fictional Callahan Auto Parts in "Tommy Boy"!
It's also part of an area of Ohio known collectively as "Vacationland," which might make it the coolest-sounding of the nerdy places on our list. This is because it's home to all kinds of waterparks and a giant amusement park called Cedar Point.
But if you'd rather get your kicks someplace nice and quiet indoors, like a bookstore or museum, Sandusky also has a ton of those to choose from; the second most per capita in both categories.
6. Dublin
Dublin, OH. Source: Wikimedia Commons
Population: 41,017
Computer stores: The most per capita
Gaming stores: Second most per capita
Dublin, Ohio may be "where yesterday meets tomorrow," but it's also where a whole lot of nerds meet geeks for things like LARPing and video game tournaments.
There are more computer stores here than anywhere else in the state (per capita), closely followed by its number of gaming stores.
For the golf geeks or outdoor nerds (there are nerds of all types, you know), Dublin is equally impressive with its nearby golf courses, parks, and nature.
7. Sylvania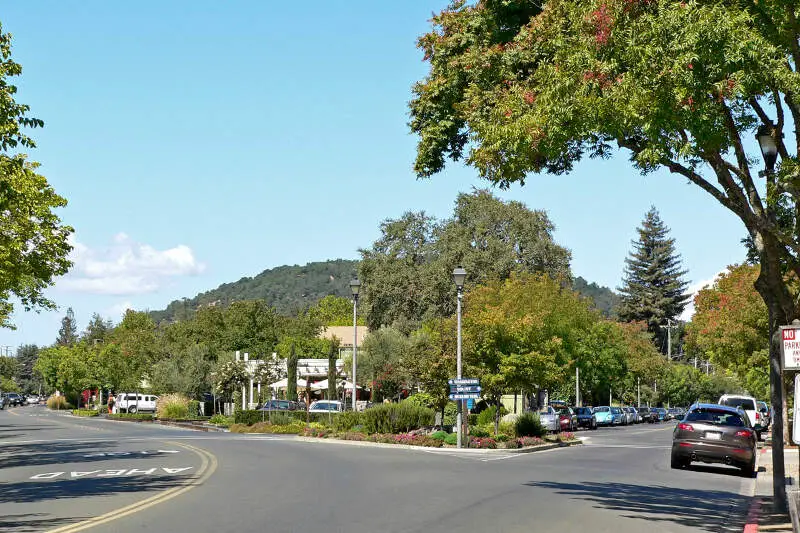 Sylvania, OH. Source: Wikimedia Commons
Population: 18,944
Computer stores: Third most per capita
Bookstores: 14th most per capita
This Toledo suburb is the perfect place for a book nerd or computer geek, with its high number of bookstores and computer stores per cap. And while Twitter wasn't exactly abuzz with nerdy tweets this past week in Sylvania (just four), there was one that stood out, in response to a friend's comment:
"hahahhaa. Nerd."
Good one.
8. Niles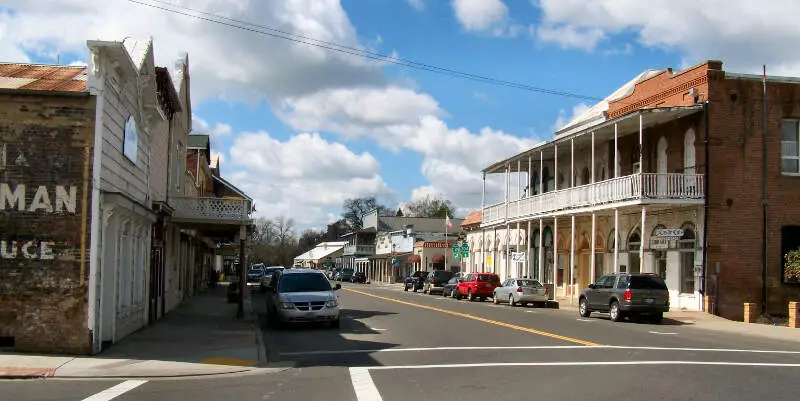 Niles, OH. Source: Wikipedia
Population: 19,274
Video game stores: Second most per capita
Bookstores: Third most per capita
While this Tweet may not exactly have the words "Nerd," "geek," "Cosplay," or anything else especially dweebish, it's still pretty nerdy: "Did you know??? William McKinley 'DELIBERTOR' born January 29, 1843 in, Niles, Ohio, was the 25th President of…"
And also spelled incorrectly.
C'mon, guy. With the third most bookstores per capita in the state, you should really just look up how to spell the word "deliberator."
9. Hilliard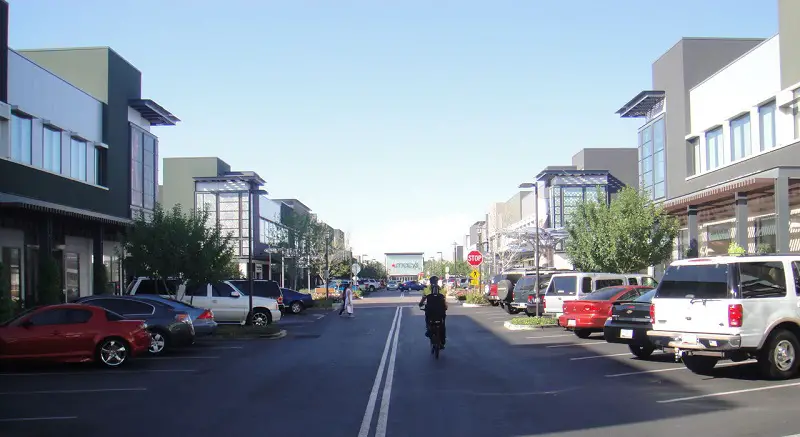 Hilliard, OH. Source: Wikipedia
Population: 28,981
Video game stores: Fifth most per capita
Gaming stores: Sixth most per capita
Hilliard may seem like your average, charming small city, complete with annual parades, festivals, and an Art and Street Fair—but it's not! Beneath the normal, happy-looking families lurk… nerds!
Just kidding, nerds have no need to lurk; especially not with so many video game and computer stores around. Be loud and proud of your geekiness in Hilliard! You're not alone! Don't believe us? Just go to Twitter. You guys are pretty vocal, with six tweets this past week about all things nerdy.
10. Medina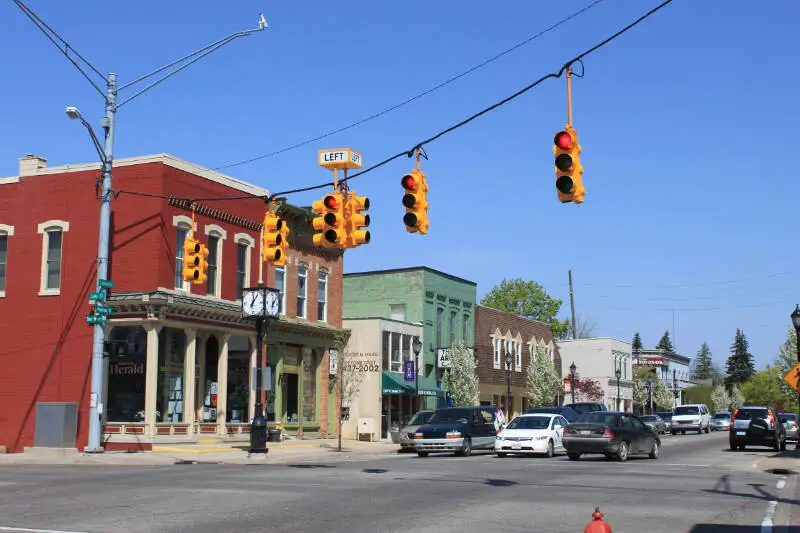 Medina, OH. Source: Wikipedia
Population: 26,615
Video game stores: 14th most per capita
Gaming stores: 15th most per capita
Gamers of all sorts, Medina might just be the Ohio city for you. Now 14th and 15th most per capita may not sound like a lot, but remember, this is out of over 120 places.
Not so many of the nerdy Tweets for Medina (just two), but there are some pretty funny ones out there. Do a search of "Medina, OH" next time you get a chance on Twitter. You're welcome.
It's Hip to Be Square
Once upon a time it may have been considered an insult to be among the "nerdiest places" in a state, but these days, it's hip to be square. And even if it weren't, who cares. You do you. If you live in one of these 10 places and you're a nerd, well, we think you're fantastic.
From one self-proclaimed nerd to another, congratulations on making the list, ya big geek!