This article is an opinion based on facts and is meant as infotainment. Don't freak out.
Swipe left for slideshow
It's about to get all Sex In the City around here.
Who do you consider sexy? And even better, WHAT do you consider sexy?
A recent online poll indicated that the following criteria are considered sexy: Wealth, intelligence and confidence.
We can measure two of the three. And we can make an educated guess about the third.
Using that criteria, it's not hard to scrape the internet, run some scientific data on where the sexiest people in the state of Georgia most likely live. Some of these places might surprise you.
After analyzing all cities with a decent amount of people in them, we came up with this list as The Sexiest Cities in Georgia:
Alpharetta
Decatur
Suwanee
Peachtree City
Skidaway Island
Milton
Atlanta
Savannah
Marietta
St. Simons
What sexy criteria did we use?
In order to rank the sexiest cities in Georgia, we had to determine what criteria makes someone sexy.
We threw a lot of criteria at this one in order to get the best, most complete results possible. Using Yelp, Twitter, and a the U.S. Census, this is the criteria we used:
Wealthy
Intelligent
Confident
Number of strip clubs per area
Number of adult stores per area
Number of massage parlors per area
Number of lingerie shops per area
For geo-located tweets, we measured the following raw number of tweets that came from within a city's general area: #sexy
1. Alpharetta
Wikipedia
Wealth: 5th richest in GA
Intelligence: 8th smartest
Confidence: 2nd most lingerie stores
This affluent suburb of Atlanta isn't just brains and deep pockets. When you measure the number of adult related entertainment options here, it seems that they are really confident, too.
We measured about 7 or 8 lingerie stores in the Alpharetta area. That shows some real confidence when you can strut your stuff in skimpy underwear. Although, it seems like Alpharetta folks might be a little shy outside the house; there aren't any strip clubs or other 'adult stores' here.
Brains and a big bank account? Alpharetta has both. Families average more than $90k a year, and 2 out of 3 finished college.
There are lots of female escorts advertising their services on Twitter here.
2. Decatur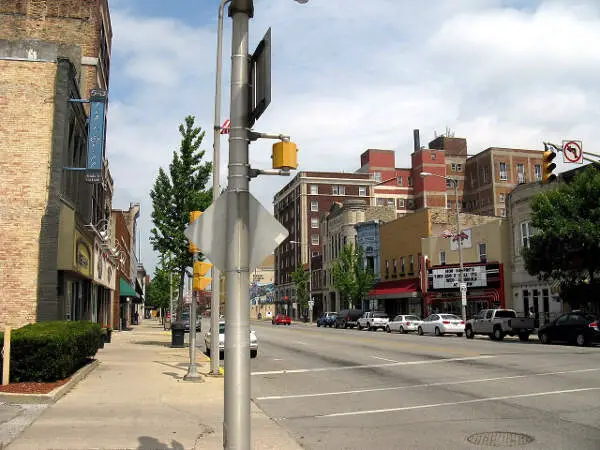 Wikipedia
Wealth: 17th richest in GA
Intelligence: 3rd smartest
Confidence: 2nd most strip clubs nearby
Decatur isn't the wealthiest city by a long stretch. But boy are they smart here. Nearly 7 in 10 people here graduated from college. There's nothing sexier than someone who can talk intelligently about just about every topic you can think of.
There aren't any strip clubs in Decatur proper, but there are quite a few within a short drive.
Decatur has some of the most expensive homes in the state. We're willing to bet that men who are 5'8" look like they're 5'11" in a $450,000 home.
Twitter was essentially a listing board for sex-related services in Decatur. Stuff we can't post here.
3. Suwanee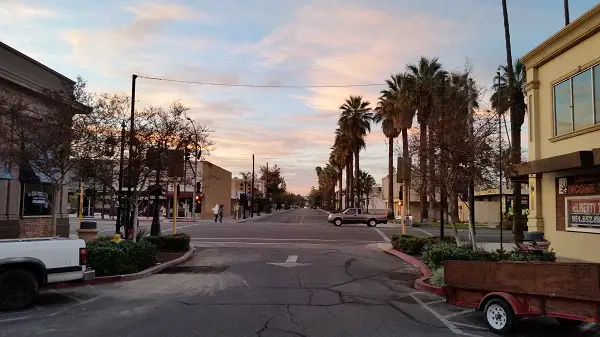 Suwanee, GA
Wealth: 8th richest in GA
Intelligence: 14th smartest
Confidence: 2nd most lingerie stores
As you might imagine, just about every city on this list is an Atlanta suburb. Almost all of the wealth and the most successful people live here. While a redneck driving a big ole' loud truck might be sexy (or driving a tractor), most people prefer big brains as opposed to big biceps.
Suwanee has one adult entertainment option and a handful of places to get some lingerie.
This woman is confident on Twitter: "Woke up in Suwanee looked in the mirror & saw somethin sexy lookin back."
4. Peachtree City
Centennial Clubhouse, Wikipedia
Wealth: 6th richest in GA
Intelligence: 15th smartest
Confidence: 3rd most lingerie stores
Are men who go out and play golf on the weekends sexy? They are if they make a lot of dough and they live in big homes. That's what you're gonna find here in Peachtree City. That, and several lingerie stores and some adult-friendly entertainment in the area.
5. Skidaway Island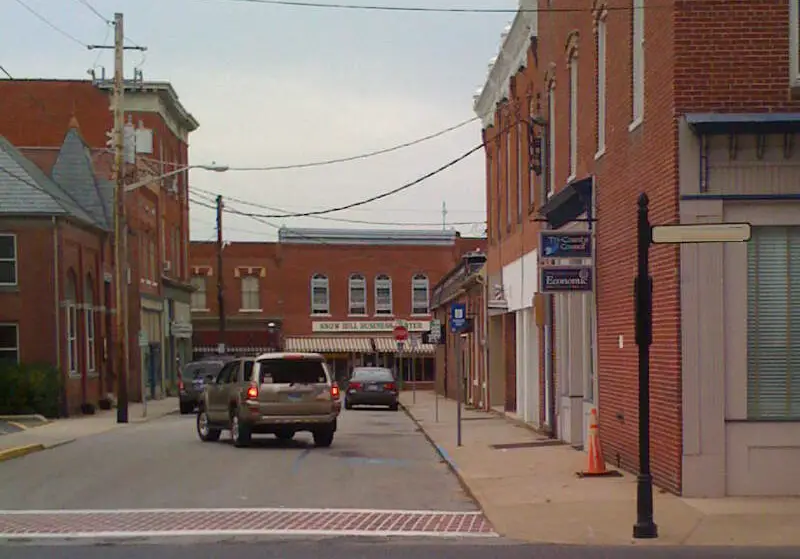 Skidaway Island
Wealth: 3rd wealthiest
Intelligence: 2nd smartest
Confidence: A lot
Here's the deal with Skidaway Island. It's home to the wealthiest people in the state of Georgia. Anyone who makes $120k a year is sexy, and when you mix in some brains, now we're talking.
You'd have to head to Savannah to get your adult entertainment options, but it's a short drive. Some people prefer to separate business from pleasure, anyways.
6. Milton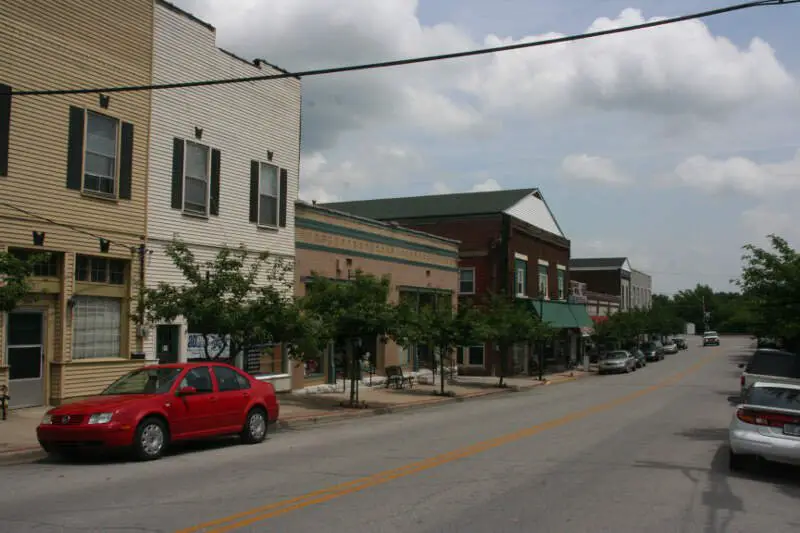 Milton, GA
Wealth: Richest in Georgia
Intelligence: 4th smartest
Confidence: 5th most lingerie stores
The people in Milton are the absolute wealthiest in Georgia, which goes a long way. And when two-thirds of the population can keep an intelligent conversation, there's a lot more goin' on than just a romp in the hay.
You'd have to drive a bit to get to the adult-type shops.
7. Atlanta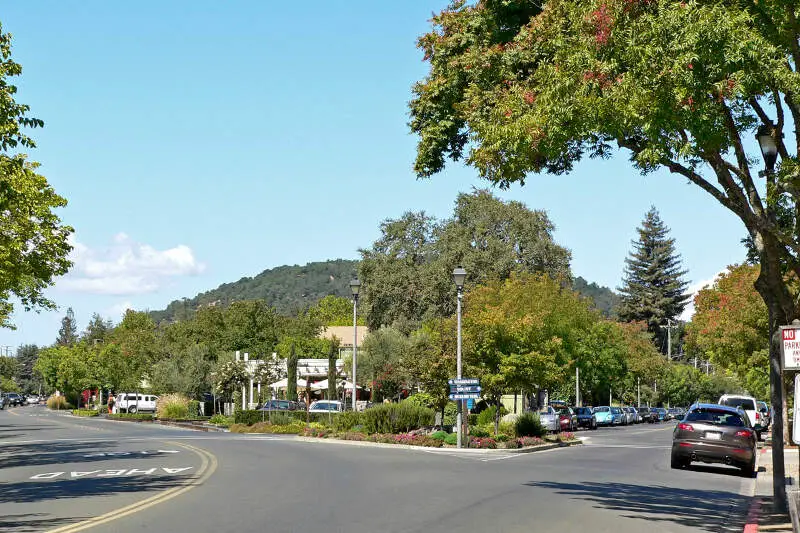 Wikipedia
Wealth: 65th richest
Intelligence: 19th smartest
Confidence: The most adult entertainment in the south
You won't find more strip clubs, adult bookstores and lingerie stores in the entire south than you will in Atlanta. They don't call it Hotlanta just because of the heat, you know.
However, it can be hit and miss when it comes to who is sexy and who isn't. The guy in the puffy coat with the gold teeth might be sexy for about 5 minutes, but it ends there. Atlanta does have tons of business professionals who make the grade, though. You just have to know where to look.
There are tons of #sexy Atlanta Tweets, from all walks of life. Stuff like this: "Atlanta accents so damn sexy."
8. Savannah
.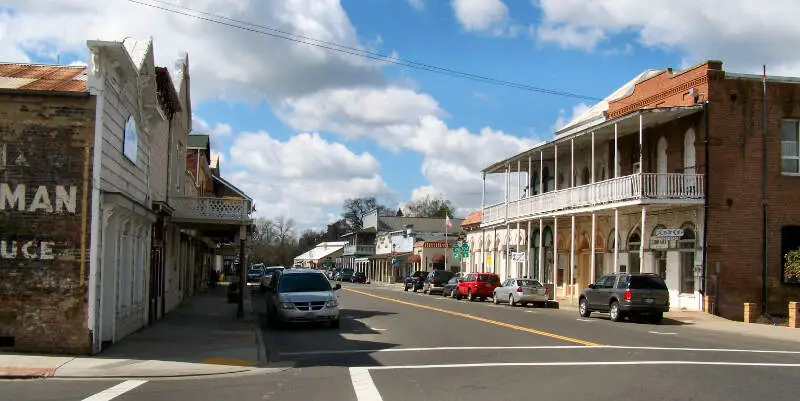 Wikipedia
Wealth: Not at all
Intelligence: Not really
Confidence: 2nd most in adult entertainment
Savannah is a lot like Atlanta. It's by far not the wealthiest, and is far behind when it comes to education levels. But what Savannah has is sex appeal.
There are lots of adult oriented locations in Savannah, including adult stores, lingerie outlets and strip clubs. And there are tons of hotels here as well. After all, after you're done dancing the night away, you most likely want to go somewhere else than home.
9. Marietta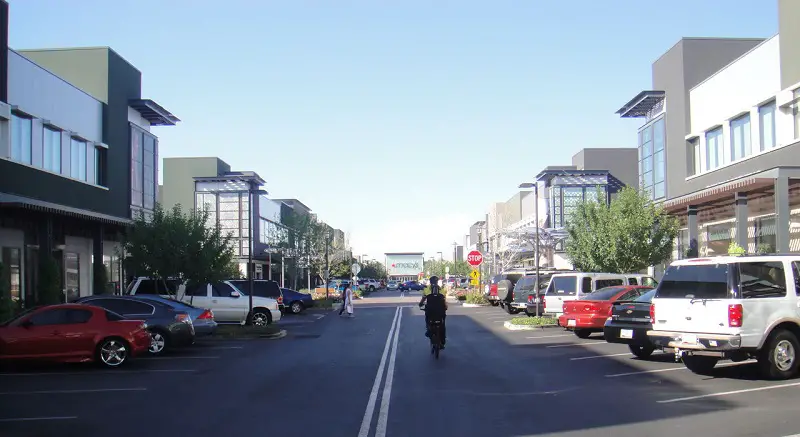 Wikipedia
Wealth: Not really
Intelligence: 30th smartest
Confidence: 5th most massage parlors
Marietta has a lot going on for it, when it comes to sex appeal. There are a high number of massage parlors here, and the 4th most hotels per capita in the state of Georgia.
That means that when the time is right, you can break away from the high number of nightlife options and head over to a 'more quiet place.'
There were tons of ads for sex on Twitter in the Marietta area, including two particular accounts that seemed pretty desperate for customers. Unless Tweeting over and over again about services works like a charm.
10. St. Simons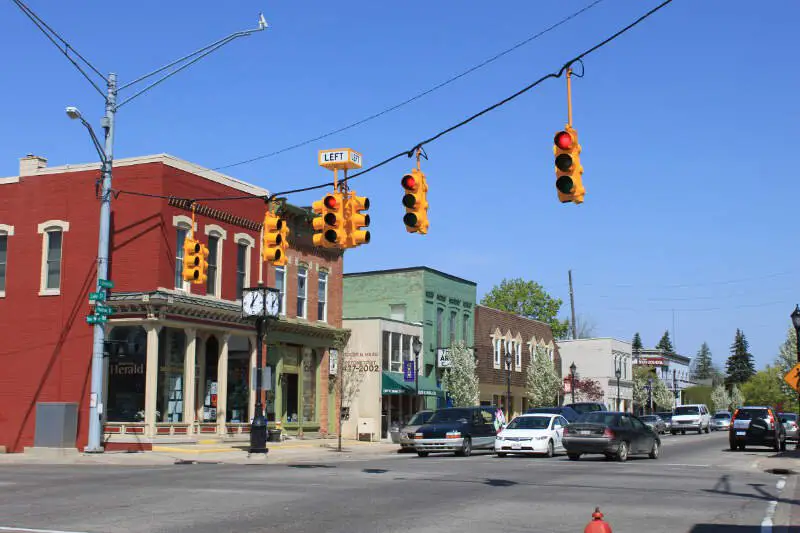 Wikipedia
Wealth: 12th richest
Intelligence: 11th smartest
Confidence: 4th most lingerie stores
St. Simons has sexy written all over it. A touristy getaway where some of the wealthiest people live in some of the grandest homes, you'd be hard pressed to find a more stimulation location in the state of Georgia.
Plus, there are lots of lingerie outlets, swanky bars, and fancy hotels that most likely put chocolate-covered strawberries on your pillows in the morning.
Lots of ladies were bragging about being on vacation here on Twitter. Example: "Vacation just got really sexy. #poppinbottles @ St. Simons Island."
There You Have It
If you're analyzing cities in Georgia where people are smart, rich and confident in bed, this is an accurate list.
We also wrote a story on the most redneck cities in Georgia if you haven't seen it yet. Click here to read it.