This article is an opinion based on facts and is meant as infotainment. Don't freak out.
Swipe left for slideshow
It's about to get all Sex In the City around here.
Who do you consider sexy? And even better, WHAT do you consider sexy?
A recent online poll indicated that the following criteria are considered sexy: Wealth, intelligence and confidence.
We can measure two of the three. And we can make an educated guess about the third.
Using that criteria, it's not hard to scrape the internet, run some scientific data on where the sexiest people in the state of New York most likely live. Most of these places probably won't surprise you.
Because, the data never lies, does it?
After analyzing all cities with a decent amount of people in them, we came up with this list as The Sexiest Cities in New York:
Garden City
Rockville Centre
Bellmore
Scarsdale
Commack
New York City
Merrick
Huntington
Massapequa
Woodmere
Okay so half are more like large 'areas', not actual cities. We realized that after we ran the data. But they're still the sexiest places in the state.
And just about all are on Long Island. Did you expect anything else?
What sexy criteria did we use?
In order to rank the sexiest cities in New York, we had to determine what criteria makes someone sexy.
We threw a lot of criteria at this one in order to get the best, most complete results possible. Using Yelp, Twitter, and a the U.S. Census, this is the criteria we used:
Wealthy
Intelligent
Confident
Number of strip clubs per city
Number of adult entertainment stores per capita
Number of massage parlors per area
Number of lingerie shops per area
For geo-located tweets, we measured the following raw number of tweets that came from within a city's general area: #sex
1. Garden City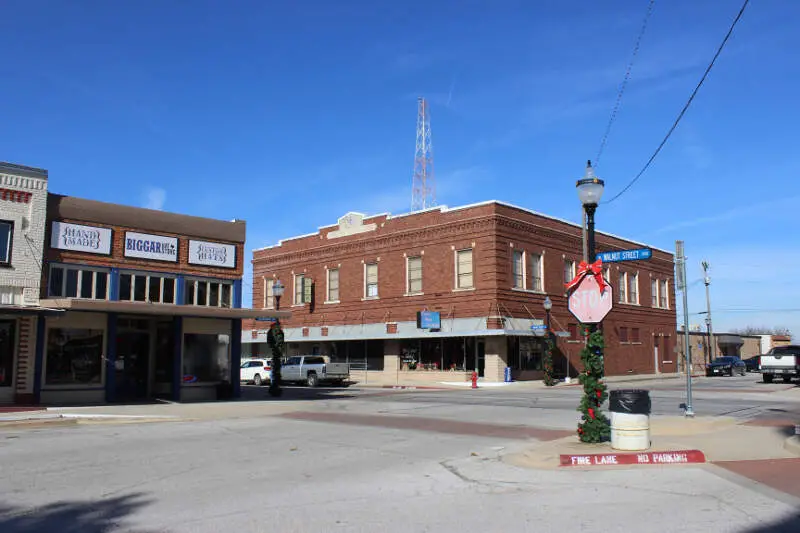 Garden City, NY
Population: 22,239
Confidence: 2nd in NY for lingerie and adult stores per capita
Intelligence: 4th smartest
Wealth: 4th highest incomes
Garden City is just about off the charts with all three categories we measured. When you look at the data, it's Garden City leading the way, and then everyone else.
We measured about 7 or 8 lingerie related stores in the Garden City area. That shows some real confidence when you can strut your stuff in skimpy underwear. There's a couple of sex shops in the area, too. You have to be pretty confident in the sack to try some of that stuff out.
Brains and a big bank account? Garden City has both. Families average more than $140k a year, and 2 out of 3 finished college.
2. Rockville Centre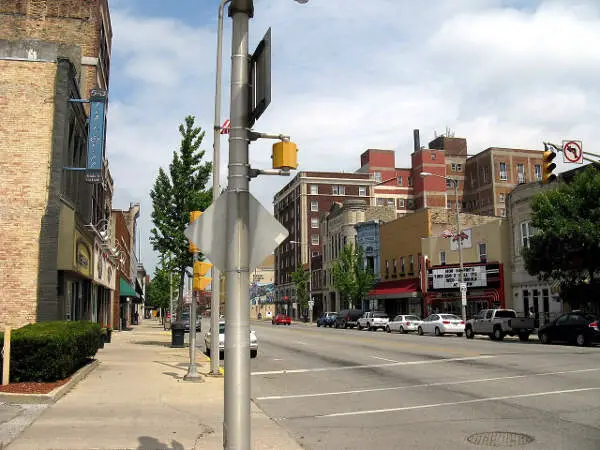 Rockville Centre, NY
Population: 24,009
Confidence: 5th in NY for adult stores in the area
Intelligence: 9th smartest
Wealth: 14th highest incomes
People in Rockville Centre don't mess around. They're really wealthy and smart, and they like to get a little kinky, too.
There are a few adult related activities in the Rockville Centre area, which is a sign that the people here are pretty well rounded in the sexy department. And, they live in some of the biggest houses in the state.
We're willing to bet that men who are 5'8" look like they're 5'11" in a $650,000 home.
3. Bellmore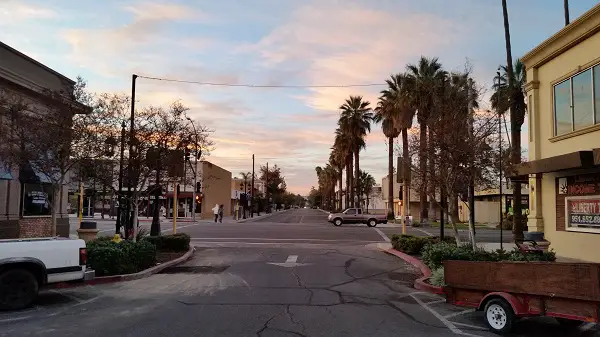 Bellmore, NY
Population: 16,409
Confidence: 4th most strip clubs in the area
Intelligence: 27th smartest
Wealth: 15th highest incomes
It's official – Nassau County is the sexiest place in the state (and perhaps one of the sexiest in the country, to be honest.) Bellmore is also in Nassau County right along the Long Island coast.
The people of Bellmore aren't the wealthiest, nor are they the smartest. But they're pretty darn confident when you look at the number of sexy stuff there is to do in the area. Within a short drive is a strip club and a few adult related stores.
4. Scarsdale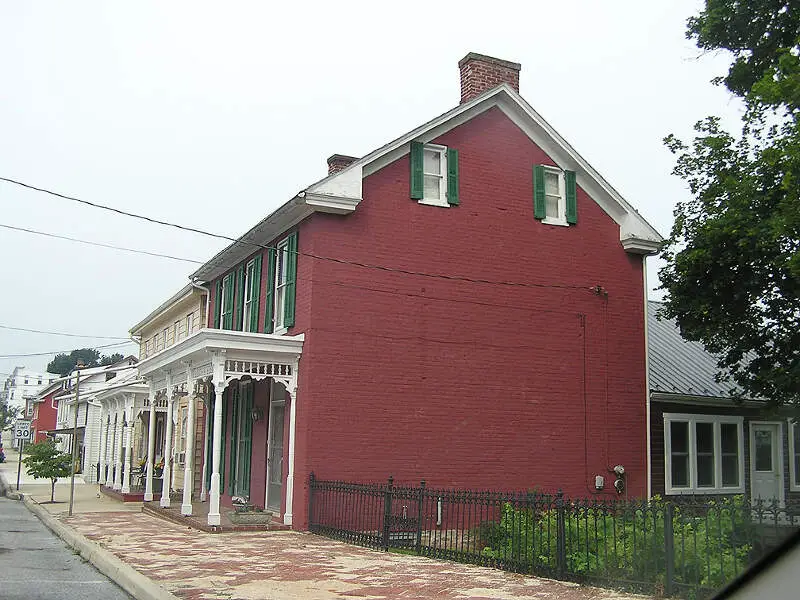 Scarsdale, NY
Population: 17,233
Confidence: 3rd in NY for adult stores
Intelligence: Smartest in the state
Wealth: Richest in the state
You can't get any smarter, and you'll have a hard time finding anyone wealthier than the people in Scarsdale. They just drip sex appeal here. When 85% of the population has a college degree and earns more than $200,000 a year, it doesn't matter how confident you are.
Let's be real here.
5. Commack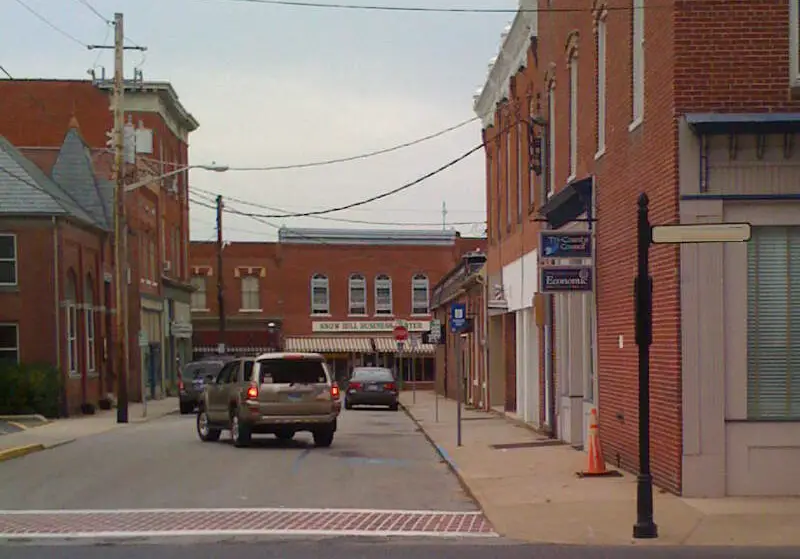 Commack Motor Inn, Commack, NY
Population: 35,919
Confidence: 1st in NY for strip clubs in area
Intelligence: 24th smartest
Wealth: 19th highest incomes
There are just about more strip clubs with a short driving distance, per capita in Commack than anywhere else in the state. Central Long Island has quite a few adult oriented entertainment venues, actually.
Google the Commack Motor Inn. That's a pretty nifty place.
Apparently they start young here. This is what Twitter had to say:
"when your college professor talks about how Commack kids were caught having sex on the bus… Only in Commack."
6. New York City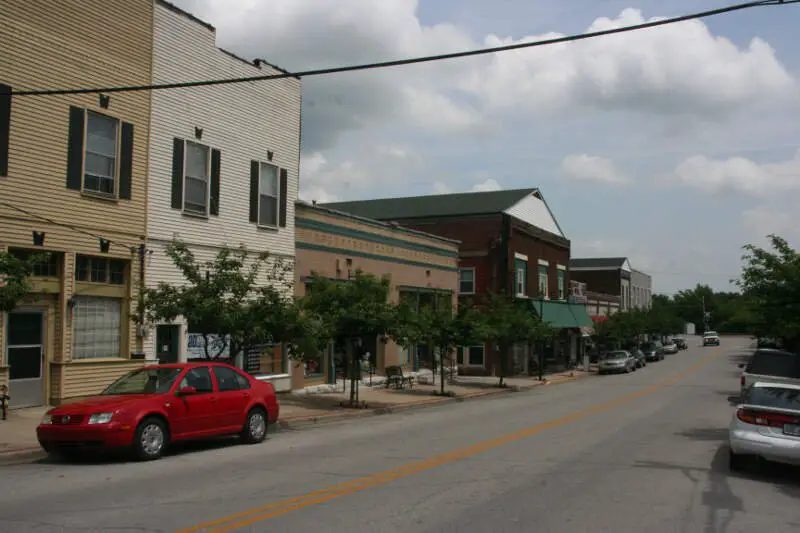 Larry Flint's Hustler Club, NYC
Population: 8,412,234
Confidence: Possibly the most adult shopping stores in the nation
Intelligence: 60th smartest
Wealth: 109th highest incomes
There might be more adult oriented entertainment venues in and around New York City than anywhere else. Although the per capita number is skewed since so many people live here, the Big Apple can be really sexy at times.
Only a third of the population has more than a one track mind, and it can be hit and miss with the wealth factor. But it would be hard to dismiss NYC as being a truly sexy place if you're at the right place, with the right person at the right time.
7. Merrick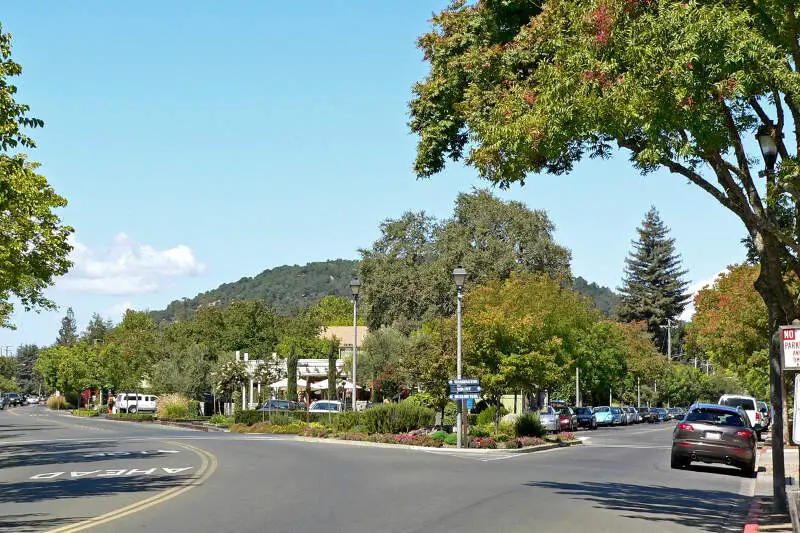 Merrick, NY
Population: 21,222
Confidence: 12th in NY for lingerie
Intelligence: 12th smartest
Wealth: 5th highest incomes
Merrick is in Nassau County (surprise!), where there are a handful of sexy lingerie stores in the area. That exudes a lot of confidence in the sack, doesn't it?
Incomes are just about as high as you'll get in the state, and the average family brings in more than $130k a year.
Would you consider Merrick residents Debbie Gibson, Ed Begley Jr. or the founder of Ben and Jerry's sexy? They might be past their prime, but they're rich and famous. So most likely, you would.
8. Huntington
.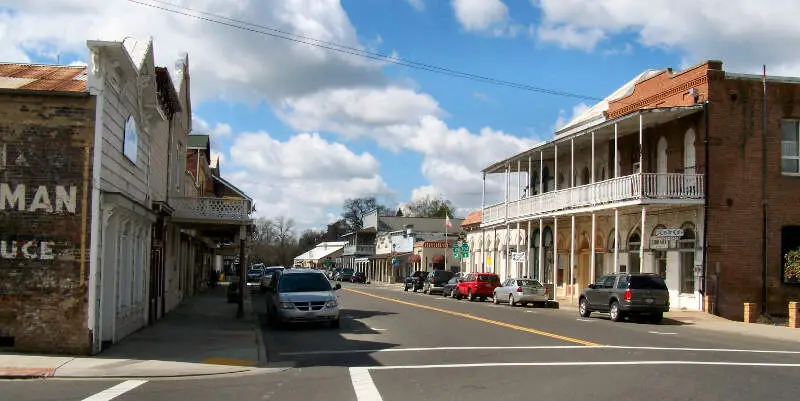 Heckscher Park in Huntington, NY
Population: 18,811
Confidence: 11th in NY for sex stores
Intelligence: 10th smartest
Wealth: 16th highest incomes
The Town of Huntington in Suffolk County is almost directly across the sound from Connecticut. Like many of the other towns and areas along Long Island, there are quite a few places where adults can get their kink on.
The list of a famous actors, athletes and the like who live here or once did goes on and on. You could probably imagine how attractive people are at yoga, or even just at the area Rite Aid.
9. Massapequa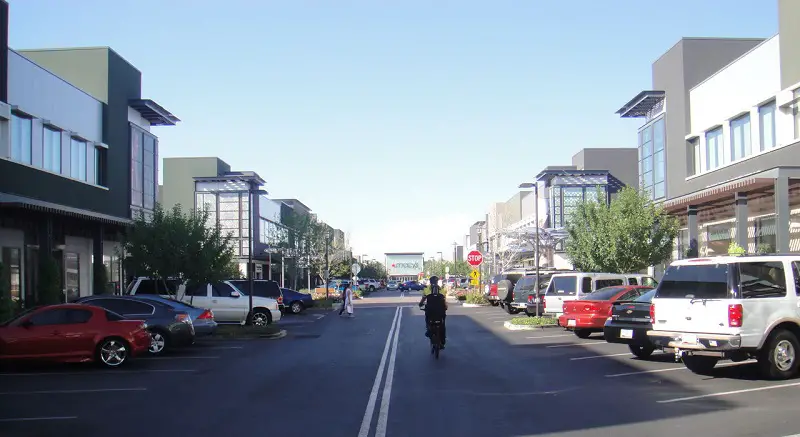 Massapequa, NY
Population: 22,103
Confidence: 1st in NY for lingerie
Intelligence: 35th smartest
Wealth: 12th highest incomes
Okay so at this point, we've pretty much established that the entire western half of Long Island is a sexy place. They almost overlap one another. The sex appeal of the residents alone makes it steamy.
Is Alec Baldwin sexy? How about Jerry Seinfeld? Twisted Sister singer Dee Snider? Yes, yes and yes.
Joey Buttafuoco? Ladies, come on. You know he's hot.
10. Woodmere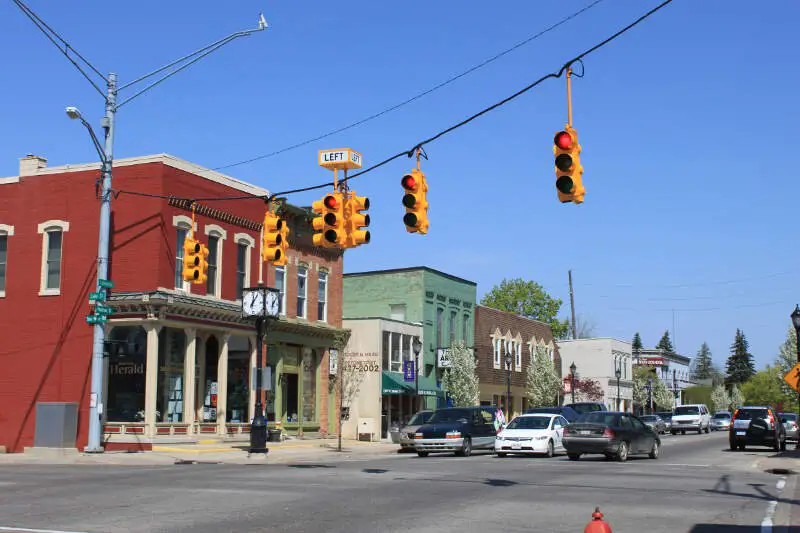 Woodmere, NY
Population: 17,215
Confidence: 15th overall for adult stores
Intelligence: 5th smartest
Wealth: 7th highest incomes
Woodmere is another hamlet on Long Island. Two-thirds of the people here have finished college, and most earn well over $100k a year.
There seems to be a larger than average number of sex therapists in the Woodmere area. And remember when Ashley Madison data was breached and people found out whose husbands were attempting to cheat on their spouses?
Many were from Long Island.
There You Have It
If you're analyzing cities in New York where people are smart, rich and confident in bed, this is an accurate list.
We also wrote a story on the drunkest cities in New York if you haven't seen it yet. Click here to read it.
Desktop users, below is a chart with the sexiest NY cities from top to bottom: