This article is an opinion based on facts and is meant as infotainment. Don't freak out.
Swipe left for slideshow. Article continues below.
Let's be honest. There are some places where it's just plain easy to find love. If you live in Massachusetts, you know where we're talking about. The cities where the bars are packed, people are out and about, and looking to meet new people.
Then there are places that it seems it can be really hard to meet someone new.
Much like these 10 cities in MA:
Gloucester
Braintree
Marlborough
Franklin
Lexington
Woburn
Wellesley
Northampton
Leominster
Needham
You might be thinking, "Hey, I live in one of those places. It's not hard to find a date." Well, we're not saying it's hard. We're saying there are much easier places to find Mr. (or Mrs.) Right.
Read on to see why we picked those cities, so you know where to avoid when you're looking to meet someone new.
By the way, Boston is on the better side, but came in 30th easiest of 50.
How we crunched the lonely numbers
To figure out the best places to find a date in a state, we rely on a complex algorithm that factors in things we generally think make it easy to find single people, and then we figure out which cities have the least number of those things:
Population density (Higher is better)
Lots of single people
Lots of people without kids
Lots of places to meet people*
* We included coffee shops, bars, restaurants and churches per capita.
This list is a scientific analysis based on real data and is completely unbiased.
1. Gloucester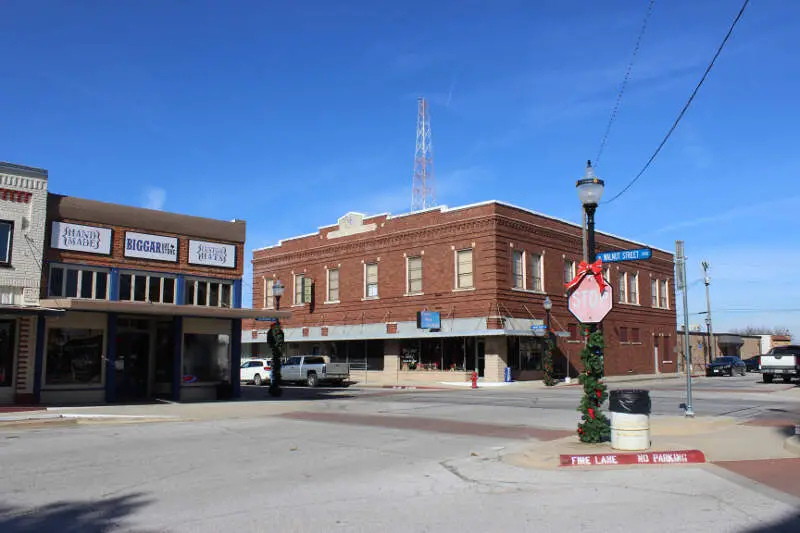 Cape Ann Museum, Gloucester. Wikipedia
52% married: 8th highest
25% with kids: 39th
Places to meet: Lowest
If you're trying to get back into the dating scene in Gloucester, you're gonna have a hard time. At least that's what the data says.
53% of people are already married here, and 1 in 4 people has a kid. While the number of people with kids isn't the highest on this list, it sure is towards the top.
And don't expect it to be easy find someone to date when you're out and about, either. Gloucester has the lowest number of places to meet people, including the 2nd lowest number of restaurants and the 6th lowest number of coffee shops.
2. Braintree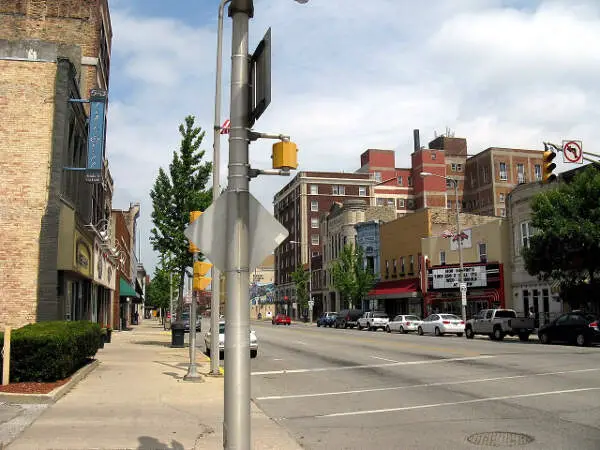 Braintree Town Hall. Wikipedia
51% married: 12th highest
33% with kids: 16th
Places to meet: 3rd lowest
Things don't look much easier in Braintree, either. There are lots of people who are already hitched (51%), making your odds lower than in other cities for finding someone single and ready to mingle.
There are even more people with kids in Braintree. 1 in 3 people has at least one child at home. You just don't meet single parents at the bar very often. And if you do, then there's a whole other level of drama going on. Not fun.
3. Marlborough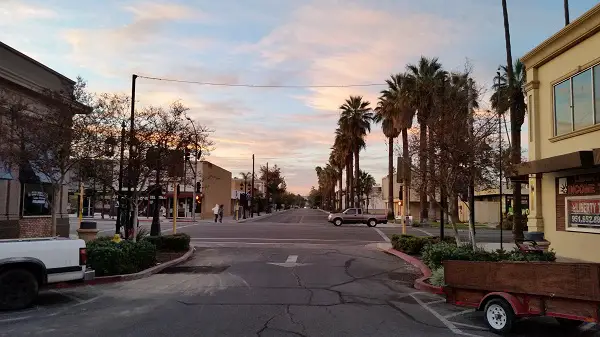 Marlborough, MA. Wikipedia
51% married: 11th highest
30% with kids: 28th
Places to meet: 5th Lowest
You have much lower chances to meet someone single in Marlborough, especially in a bar, restaurant or coffee shop. That's because there aren't very many options for congregating here, and more than half of the population is already married.
And no, dating a married person isn't 'cool.' It's actually wrong. And you know it.
4. Franklin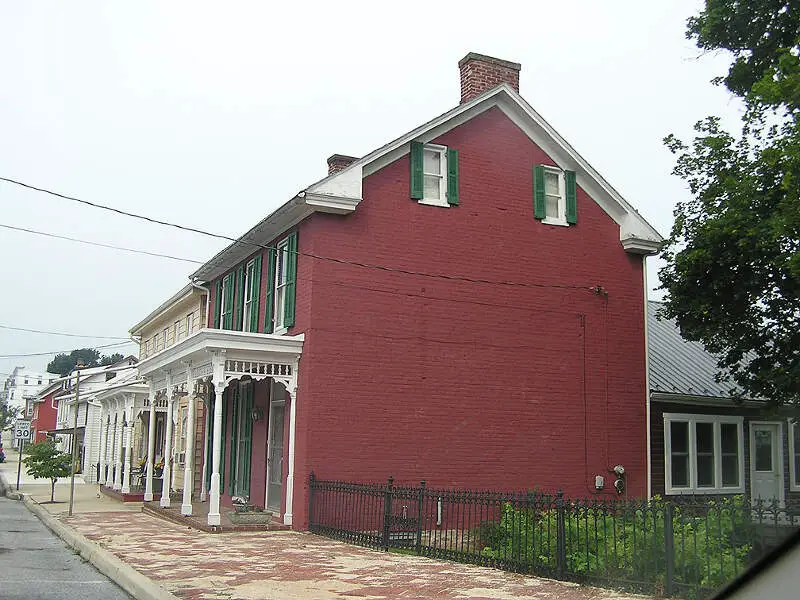 Franklin, MA. Wikipedia
60% married: 3rd highest
42% with kids: 3rd
Places to meet: 15th lowest
Sure, there are more places to meet up in Franklin than in the cities listed above. But Franklin has the least number of available single people without kids.
A whopping 60% of people in Franklin already has a snuggle bunny, and they don't want a third, thank you very much. They could use a babysitter though; 42% of residents has a little one at home. And they'd love to go out every now and then.
5. Lexington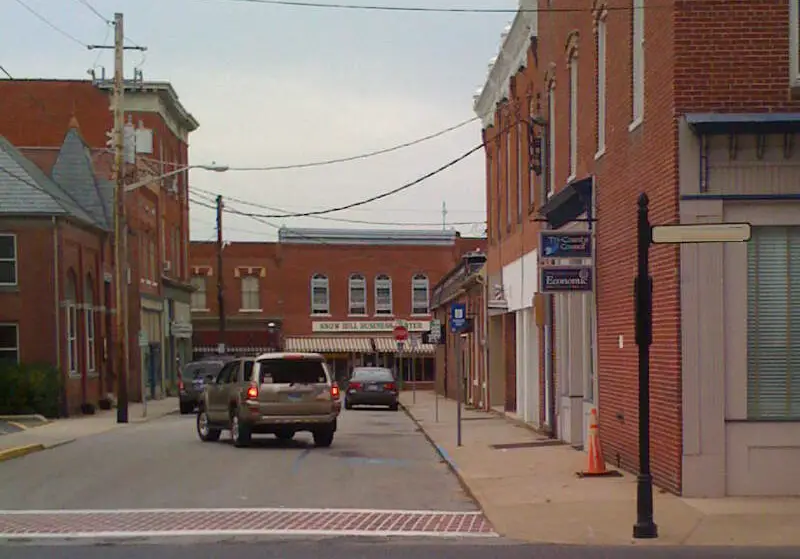 Lexington, MA
64% married: Highest
41% with kids: 5th
Places to meet: 24th lowest
Say you're trying to find someone new to date, and you live in Lexington. You'd probably have a much better chance on Match or even eHarmony than you would in area locales.
2 out of 3 residents here is married, and more than half of those couples already has kids.
So, see that beer over there? Go and cry in it. And then head into Boston and give yourself a real chance.
6. Woburn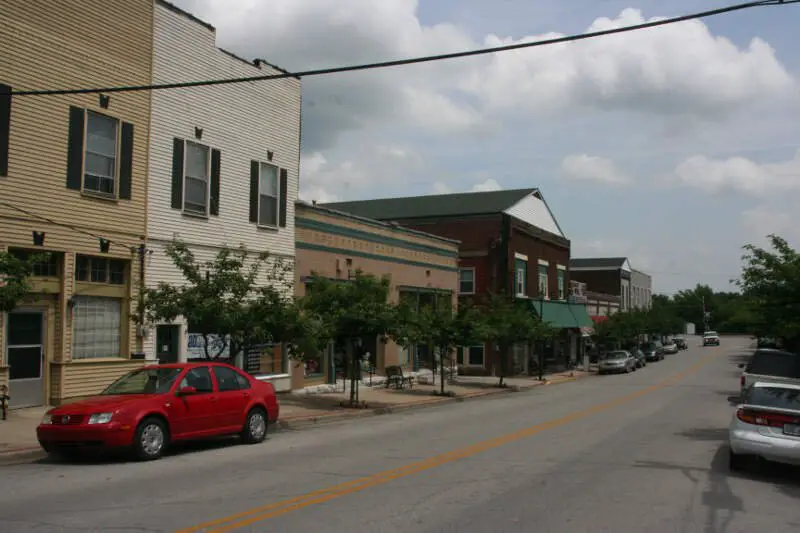 Woburn, MA
49% married: 16th highest
30% with kids: 27th
Places to meet: 10th lowest
This city of 38,000 makes it tough to get a date in. Half of the population is married, and 10% more are already divorced. Quite a few of them have children, too.
Sure, there are more churches than in some of the other cities listed above. And church is a great place to meet someone new. But odds are, that most of the people at your Woburn church are not interested.
7. Wellesley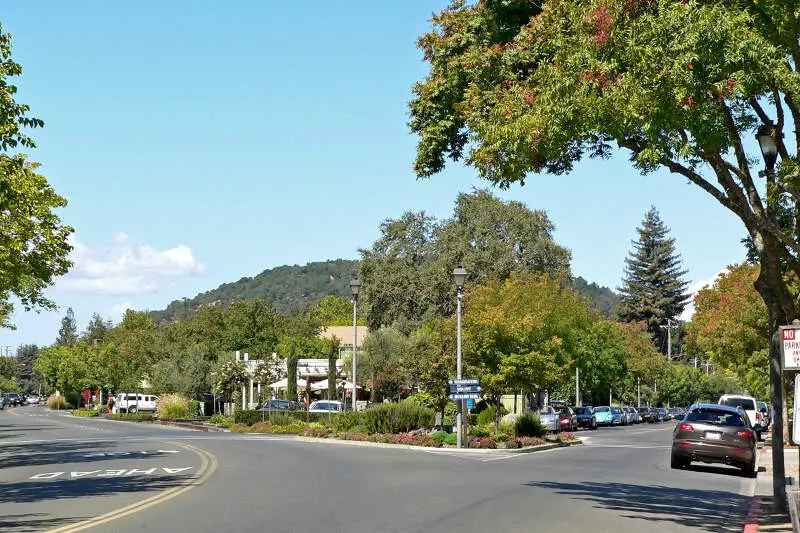 Wellesley, MA
54% married: 5th highest
42% with kids: 2nd
Places to meet: 21st lowest
Only 5% of people in Wellesley are single and without children. That's the 2nd lowest rate in the entire state of Massachusetts. However, if you're determined to find a date here, there are more people in their 30s and 40s than any other age group.
And if you're a woman, you can just about forget it. Females completely dominate this city by a wide margin: 57% of the population is female.
8. Northampton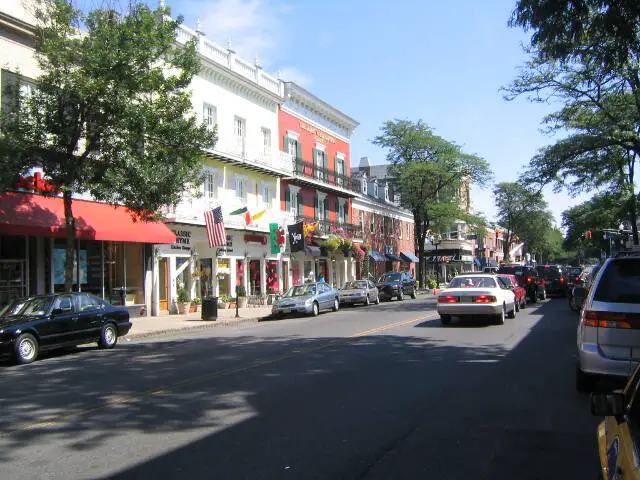 Northampton, MA
35% married: 42nd highest
24% with kids: 42nd highest
Places to meet: 2nd most
Okay, this is interesting, Northamptonites. There are by far, the fewest number of married people (35%) and people with kids (24%) of all cities listed above. The problem? There aren't very many places to meet.
When you count the number of bars, restaurants, coffee shops and churches per capita in the Northampton area, there are hardly any. So, where do singles meet?
We have no idea. The population is slowly shrinking here. Maybe that's why?
9. Leominster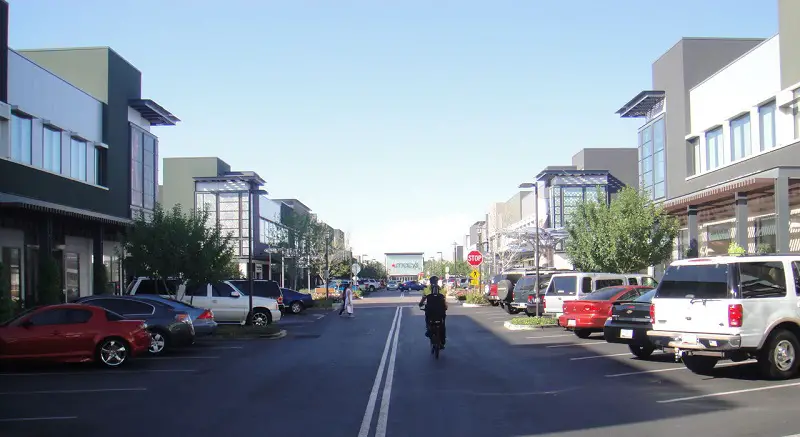 Wikipedia
47% married: 19th highest
30% with kids: 25th
Places to meet: 10th lowest
Your best odds are for meeting someone new in Leominster are at a bar or at a coffee shop. But almost half of the population is married, and 31% have a child. If you want to be a step-dad, then this is your place!
10. Needham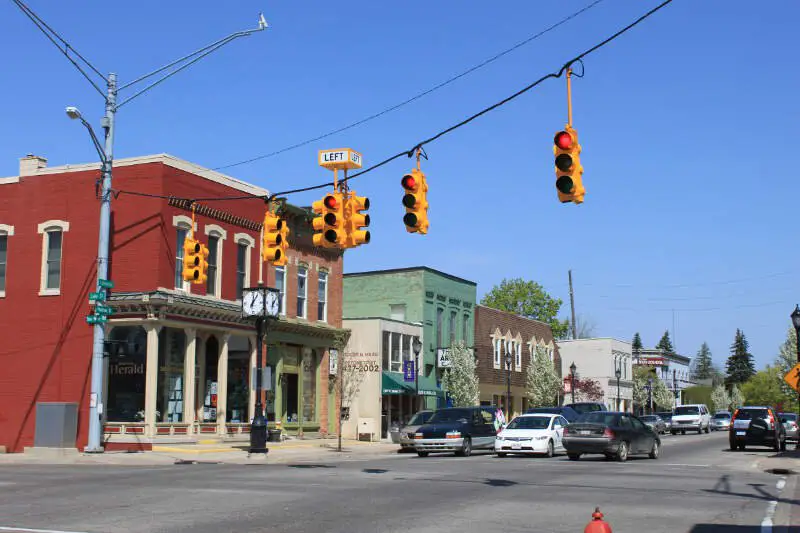 Needham Town Hall. Wikipedia
62% married: 2nd highest
40% with kids: 6th most
Places to meet: 15th lowest
This wealthy Boston suburb is a poor place to find someone to date. But you probably already knew that. 2 in 3 couples are married, and there are lots of kids playing in the cul-de-sacs. Which means you're free to roam on your own.
Why not just head into the city? There's more action there.
You can just bring someone new home to mom.
There You Have It
If you're measuring the locations in Massachusetts where there are a high number of married people with kids, and few places to meet, this is an accurate list.
Additionally, here are the best places for dating in Massachusetts: Lawrence, Malden, Medford, Chelsea, Lynn.
At least there are lots of single people there, right? We didn't say anything about the quality of the dating scene…
We also wrote about the 10 Drunkest Cities in Massachusetts if you didn't happen to see it.
Desktop users, below is a chart of all the cities, from worst for dating to best: