This article is an opinion based on facts and is meant as infotainment. Don't freak out.
Swipe left for slideshow. Article continues below.
There's a common denominator that all bad midwest cities have.
They are the places that have bad economies. They are the places where the school systems are in bad shape. They're the places where people are out of work, and where residents earn low salaries.
If home prices are low, it's a sign that there's not a lot of demand to live there.
And certainly, if crime is really high, no one wants to be there at all.
We looked at the 100 most populated cities in the midwest for this study. The cities at the top are places where things aren't going very well right now, at least according to data, which measures the good things that people say they want in a city.
There might be some surprises on this list, but when you look at the unbiased data, it's hard to argue against. We had more than 10 million people read our worst cities in a state series, which was featured in hundreds of media outlets, including an NPR feature.
So we know what we're talking about.
Here are the 10 Worst Midwest Cities:
What's interesting is that half of these are in Ohio, and all are in three places: Ohio, Indiana and Michigan. In fact, Ohio had 8 out of the top 14 worst places in the midwest.
O-H-I-Oh no!
Cities in Iowa, Minnesota, Wisconsin, North Dakota, South Dakota, Missouri, Illinois, Kansas and Nebraska are missing from the top 10.
We understand there's a lot of good in every place. However, according to data (which doesn't measure things like beauty, 'friendly people' and community involvement), there are far better options in the midwest for making a place home.
The best city to live in the midwest? Overland Park, Kansas. More on that later.
And if this has you down, feel free to check out the best states in the country. Or, if you're into negative (and humorous), you can check out our report on the 10 Worst States to Live in America.
How do you decide if a place is lousy or not?
In order to rank America's worst midwest cities, we had to determine what criteria people like or dislike about a place. It isn't a stretch to assume that people like low crime, good weather, things to do and a stable economy.
So we scraped the internet for those criteria, asked for the opposite of those, and it spit out the answer. Like magic.
How we crunched the numbers
We threw a lot of criteria at this one in order to get the best, most complete results possible. Using FBI crime data, the government census, Bureau of Labor Statistics and Sperling's Best Places, this is the criteria we used:
Low college graduates
High unemployment rates
Low incomes
Low home prices
Few sunny days a year
High crime
High commute times
High poverty levels
High cost of living
Low marriage rates
If you'd like to see the complete list of cities, scroll to the bottom of this post to see a link to the entire data set.
Note: We get the crime numbers from the FBI, which gets its crime numbers from the cities themselves. This list is based on data, and is entirely unbiased.
1. Cleveland, Ohio
Grade: D-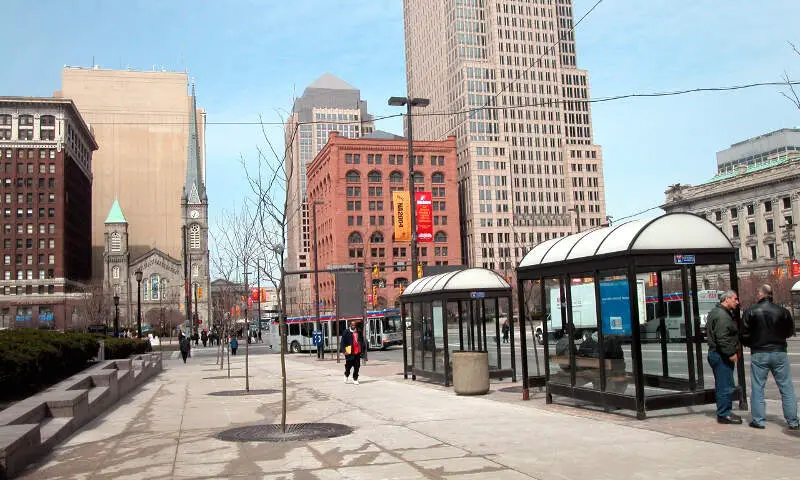 Population: 398,595
Crime: 5th highest
Married: 4th lowest
Unemployment rate: 3rd highest
Poor Cleveland. Not only is this one of the most dangerous cities in the midwest, it also has some real issues with its economy. In fact, the only category Cleveland scored well in is cost of living.
You can understand why it's cheap to live here when you look at the numbers. This city scored in the bottom ten in 7 of 9 categories (commute times aren't horrible here).
Plus, only 29% of the population is married, and you only see the sun for half the year.
2. Detroit, Michigan
Grade: D-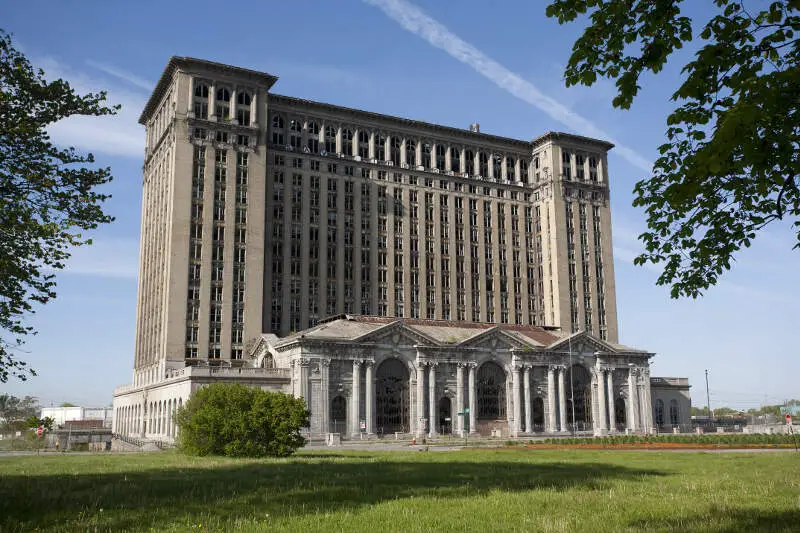 Population: 721,459
Married rate: 2nd lowest
Unemployment rate: Highest in the midwest
Poverty rate: 3rd highest
Crime: 3rd highest
This probably isn't much of a surprise is it?
Detroit is by far the largest city to make this list (but the population is shrinking by the week.) Here, you've got some real issues with crime – which is well documented – as well as low housing costs and a very uneducated population.
38% of the population lives below the poverty line here, which the government defines as $25,000 a year for a family of 4. And that's not even the lowest in the state.
Which brings us to…
3. Flint, Michigan
Grade: D-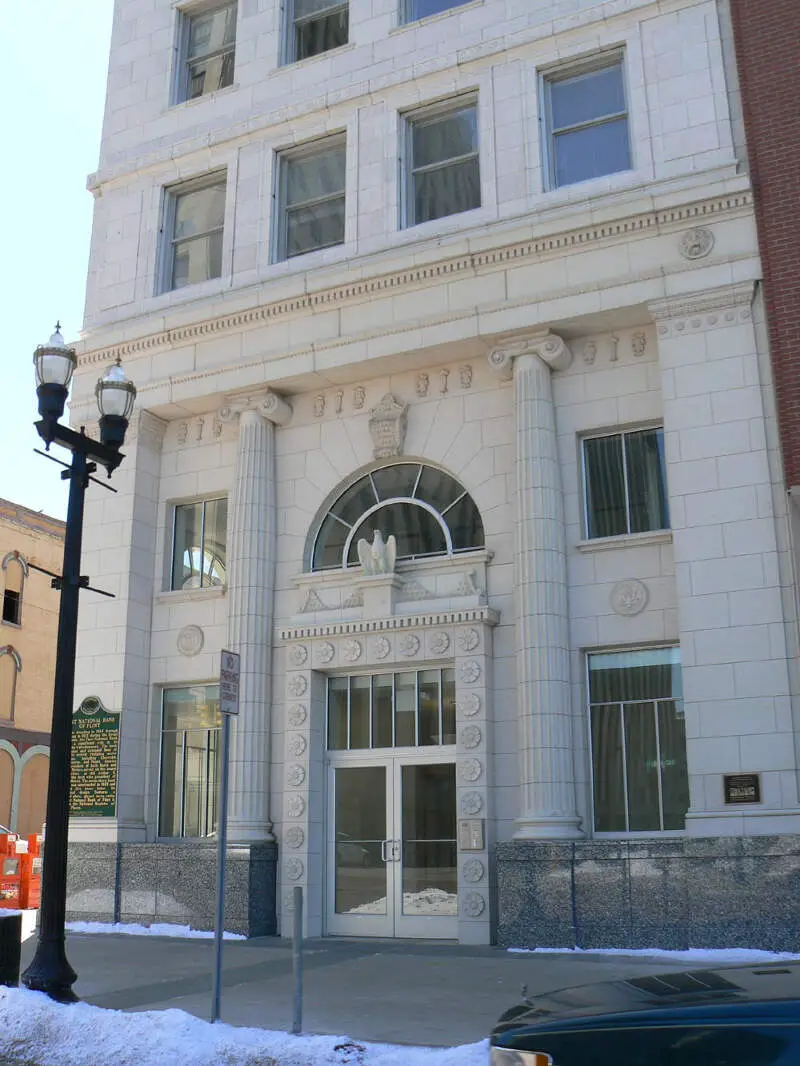 Source: Public domain
Population: 99,263
Unemployment: 2nd highest
Poverty rate: Highest
Home costs: 2nd lowest
Flint is in bad shape, and things don't like they're going to improve soon. An astounding 40% of the population lives below the poverty line.
Flint has the 2nd lowest family incomes ($26,339), the 2nd lowest home prices ($50,000) and the 2nd highest unemployment rate (13%) in the midwest.
It's no wonder that the population here has dipped below 100,000 people for the first time since the early 1900s boom.
4. Gary, Indiana
Grade: D-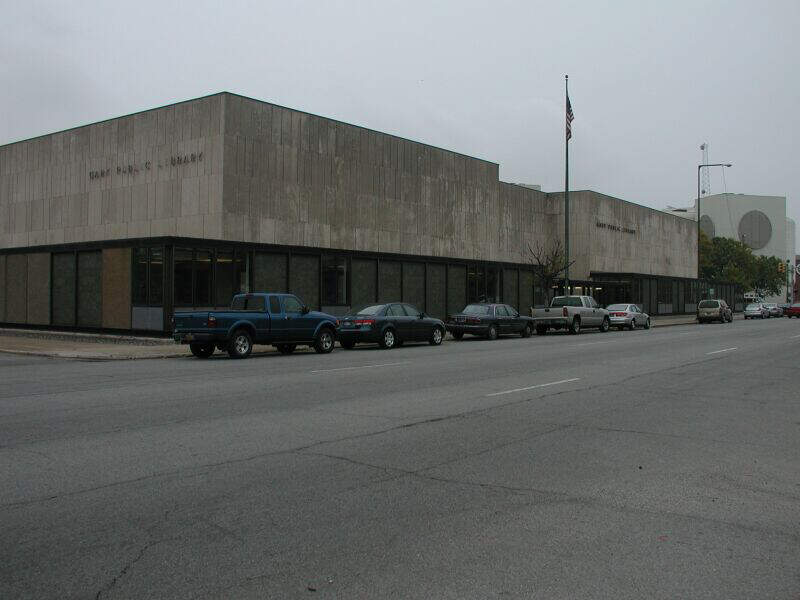 Population: 81,234
Income: 5th lowest
Home prices: 4th lowest
Unemployment rate: 6th highest
Gary, Indiana has been in trouble for years now. And when you look at the data, it makes sense.
38% of the population lives in poverty and 10.5% of them are unemployed. Tack on a crime rate that's the 14th highest in the midwest, and you have a real issue.
More than 44% of the population in Gary has a college degree. We were surprised it was even that high. That must be one of the reasons why 3 in 10 people is married here. It could have been much worse given the circumstances.
5. Youngstown, Ohio
Grade:D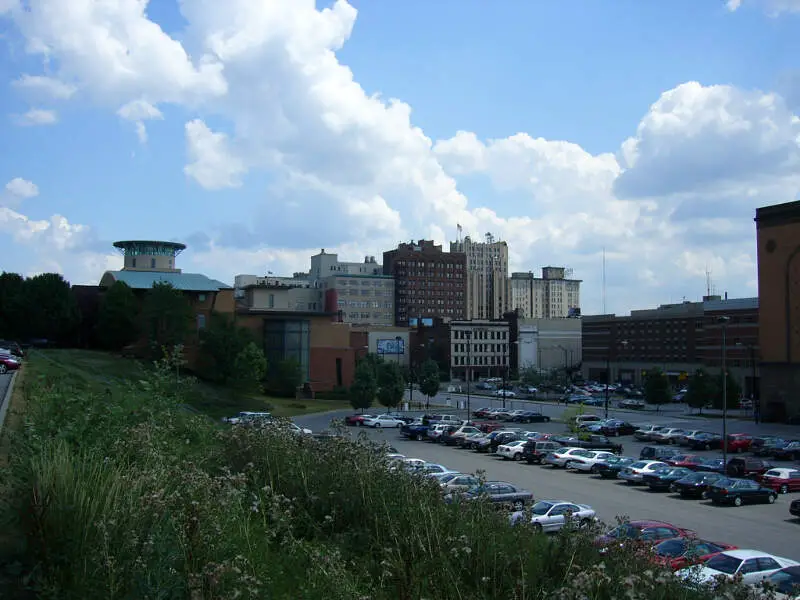 Population: 67,096
College graduates: 2nd lowest
Incomes: Lowest
Home prices: Lowest
Where can you purchase a home for only $48,000? In Youngstown, Ohio, that's where. For a city with a population close to 70,000, that's unheard of. Basically, someone living at the poverty level could afford to make monthly house payments.
While that might be good for the poor and disenfranchised, it doesn't bode well for the overall economy.
The average family here earns under the poverty line annually. When only 37% of the population has a college degree, that's understandable.
The final straw: Youngstown only sees the sun 160 days a year, which is the 4th lowest number in the midwest. (Rapid City, South Dakota has the most sunny days a year at 226).
6. Dayton, Ohio
Grade: D


Population: 142,670
Married rate: 6th lowest
Home prices: 5th lowest
Unemployment rate: 7th
We're going to slowly wind our way through Ohio for most of the rest of this list.
Dayton, like other Ohio cities on this list, is in bad shape, financially. Its families earn about $28,000 a year on average, and homes average just over $72,000 each.
Say what you want about cheap living. Houses are priced on demand, and when they're that low, that's a sign that no one wants to live there.
Dayton's commute time is the only category that it scored average in (20 minutes each way.)
7. Canton, Ohio
Grade: D


Population: 73,395
Sunny days: 9th fewest
Married rate: 39%
Ohio seems to just sit in a place where the sun doesn't shine very often. As you most likely know, winter days are a lot easier to get through when you have the sun on your shoulders and about three inches of snow on the ground.
So does having someone there for you at home. In Canton, only 4 in 10 people have a spouse to nag them to plow the driveway. Most people would rather be nagged than sleep in bed alone at night.
Here in Canton, not only does the sun not shine, the students don't either. Only 42% of residents went to college.
8. Lorain, Ohio
Grade: C-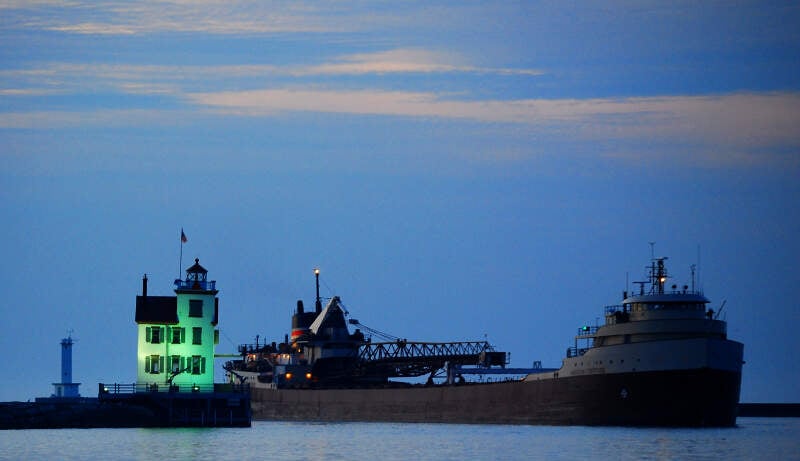 Population: 64,345
Incomes: 16th lowest
College degrees: 10th
Sunny days: 7th fewest
Those appear to be the absolute worst of the worst in the midwest. The last three cities on the list are really bad, but don't stand out as being absolutely horrible, when measuring the things people say they want to be happy.
Just under 3 in 10 residents of Lorain lives below the poverty line, and homes average just under $100,000 each. It's about average, crime wise, and about 43% of residents has a college degree.
And, as you might expect, the sun doesn't shine here very often.
9. Akron, Ohio
Grade: C-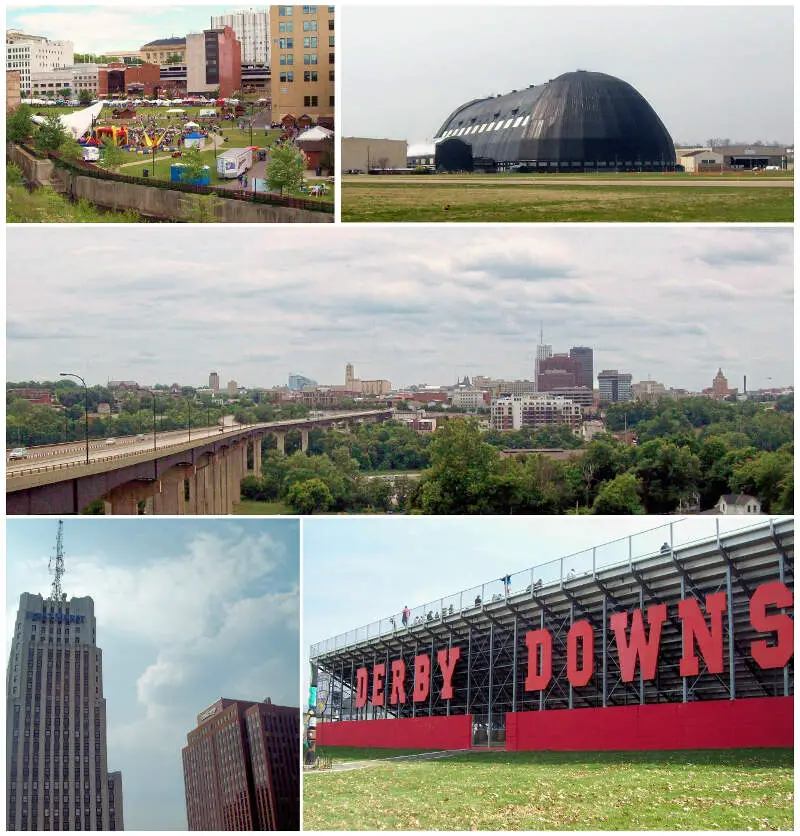 Population: 200,303
Sunny days: 5th fewest
Home prices: 11th lowest
Unemployment rate: 11th lowest
Akron has the unfortunate double '11' on its resume this year. Home prices average $87,000, which is really low (even for Ohio), and nearly 1 in 10 residents here is out of work.
More than a quarter of the population lives below the poverty line in Akron.
You can tell the community is making an effort here, however. Akron's Wikipedia page is filled with a variety of categories, making it apparent that people care about helping Akron stay off of lists like this in the future.
10. Hammond, IN
Grade: C-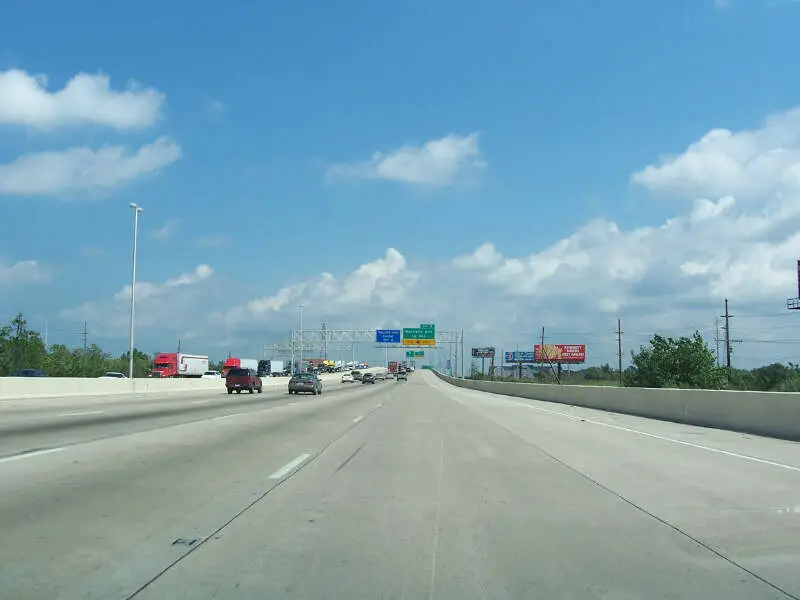 Population: 80,594
College degrees: 4th lowest
Crime: 19th highest
Commute time: 12th highest
Unfortunately for Hammond, it's right next door to Gary. Which means a lot of the crap from Gary spills over into its borders. While it's certainly not in the top 10 for crime and poverty levels, it's in the top 20% for sure.
At one point, Hammond had 111,000 residents. When you look at the data, you can see why people have flocked here in droves.
The next 10
Here are the grades for the next 10 cities on the list. The complete scoring chart is at the bottom.
11. South Bend, IN Grade: C
12. Cincinnati, OH Grade: C
13. Toledo, OH Grade: C
14. Lansing, MI Grade: C
15. Hamilton, OH Grade: C
16. Kalamazoo, MI Grade: C
17. Grand Rapids, MI Grade: C
18. Milwaukee, WI Grade: C
19. St. Louis, MO Grade: C
20. Taylor, MI Grade: C
There You Have It
If you're looking at the largest cities in the midwest. where crime is high, people are broke, and the sun don't shine, this is an accurate list.
Mobile users: Here's a link to the complete data chart.
If you're also curious enough, here are the best midwest cities to live, according to science.
Overland Park, KS (Pop. 174,503)
Olathe, KS (Pop. 125,502)
Carmel, IN (Pop. 80,304)
Lee's Summit, MO (Pop. 90,554)
Fishers, IN (Pop. 76,505)
We also wrote a story on the 10 worst states in America to live. Click here to read it.
Disclaimer: This article is an opinion based on data. It should not be taken as fact.
Desktop users: Below is a chart of the worst midwest cities, from 1-100.