Florida takes some abuse. Not just from its own residents, but from the general public, the media, and on social media.
We're not here to debate Florida's merits. As far as we're concerned, it's a warm place that's quite beautiful almost all year long.
But, for those who are considering a relocation within Florida, or who are thinking of moving to the Sunshine State, this list should provide some value.
The following are the worst, avoid-at-all-costs cities in Florida:
The 10 Worst Places To Live In Florida For 2023
Where are these places, you wonder? And before you get all riled up and say we're picking on small towns in Florida, that's not the case.
We understand there's a lot of good in every place. For example, the best place to live in Florida is North Palm Beach.
However, according to data (which doesn't measure things like beauty and 'friendly people'), the state has far better options for making a place home. And the worst place to live in Florida? The worst place to live in Florida is Pahokee.
Read below to see how we crunched the numbers and how your city fared in 2023.
If you're looking for something more national, check out the worst cities in America or the worst states in America.
For more Florida reading, check out:
---
Table Of Contents: Top Ten | Methodology | Summary | Table
---
The 10 Worst Places To Live In Florida For 2023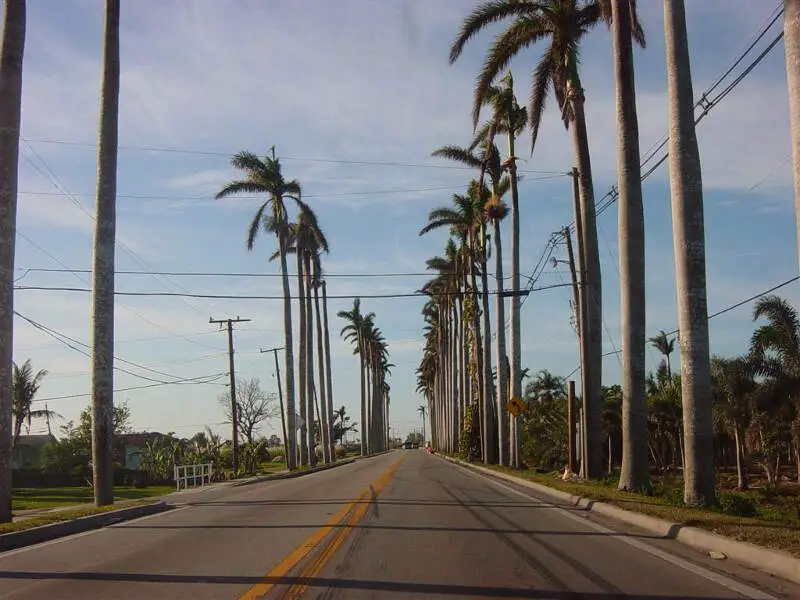 Source: Public domain
You have to work pretty hard to get 1/10 on our SnackAbility score, but Pahokee, the worst place in Florida, found a way. Situated about an hour west of West Palm Beach on the banks of Lake Okeechobee, Pahokee has too many problems to count.
The poverty rate sits at 35.2%, the unemployment rate is a woeful 23.6% (the worst in Florida), and those that do have jobs aren't exactly swimming in cash. The median household income in Pahokee is $30,753.
Violent crime is high, and the high school dropout rate is the 4th worst statewide.
It's a real shame, too, because Pahokee has some truly magnificent spots, like Pahokee State Park, an excellent spot for fishing, boating, camping, and hiking around Lake Okeechobee.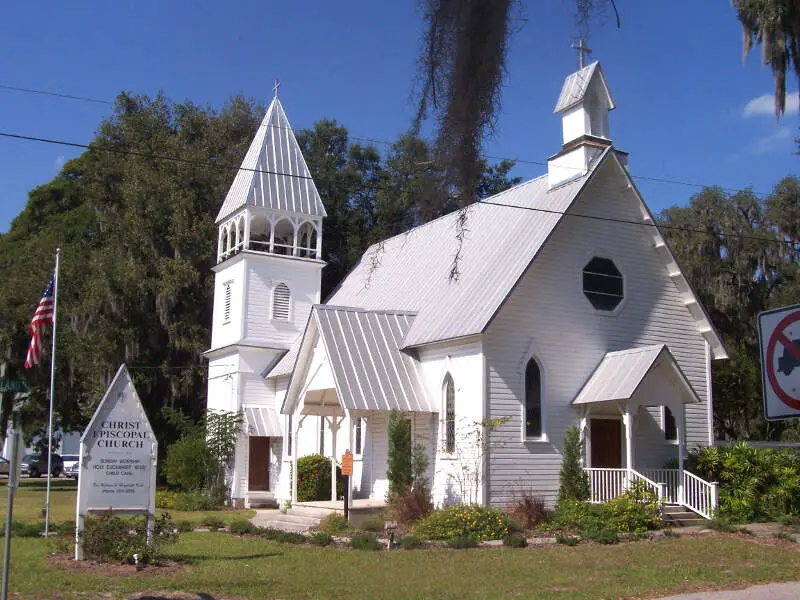 Source: Public domain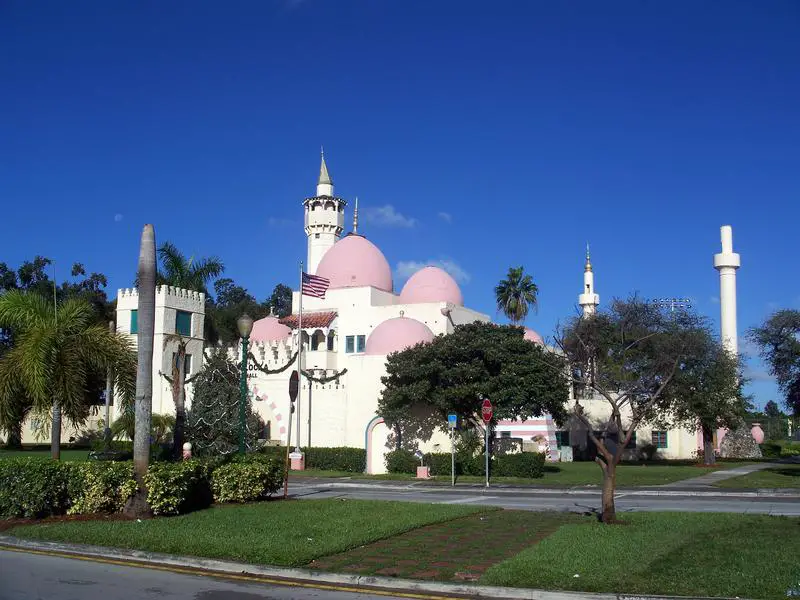 Look, we didn't name Opa Locka one of Miami's worst suburbs without good cause. Home to fast food joints, Kmart, Big Lots, and plenty of gas stations, Opa Locka is not anyone's definition of an aesthetically-pleasing place to live.
The city had the 2nd highest overall crime rate in Florida over 2021, which makes sense in a place with a poverty rate over 40%. In fact, the median household income of $27,734 ranks as the 2nd lowest in Florida.
If Opa Locka has one saving grace, it's that it offers easy access to Miami, so you've got things like Dolphin Mall and Zoo Miami is just down the road.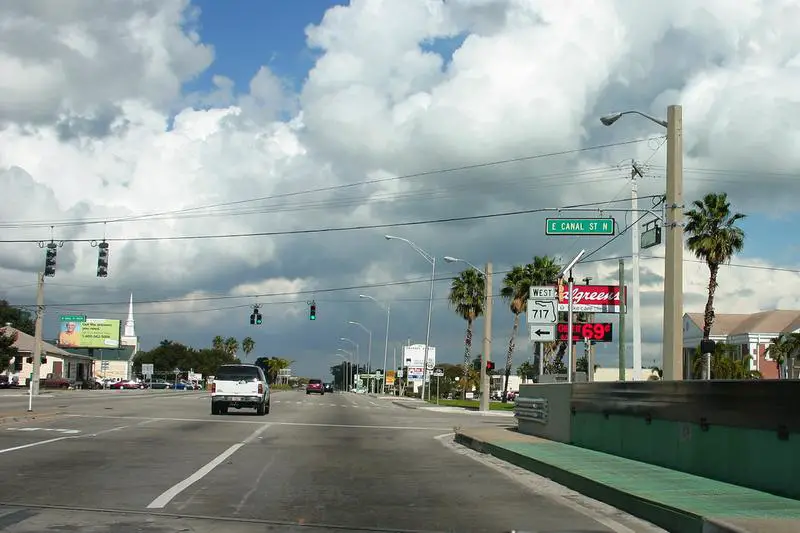 A PBS documentary entitled "Murder of a Small Town" covered Belle Glade back in 2015. It delt with the city's decline into high unemployment, crime rates, and drug use over the past few years, all of which contributed to Belle Glade ending up as Florida's 4th worst place.
With all that going on, it's no shock that the population, employees, median household income, and median property values are all going down in Belle Glade. And those drops are compounding already horrible issues; Belle Glade has the 9th lowest median household income in Florida at $32,963.
Belle Glade's unemployment rate of 14.0% is the 2nd worst in Florida as well, and with the 2nd highest high school dropout rate statewide, the city isn't exactly setting itself up for success in the future.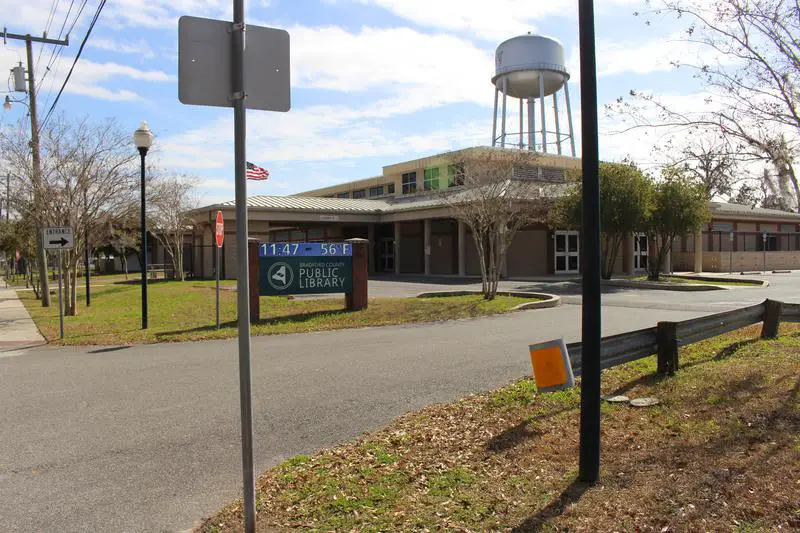 Situated between Jacksonville and Gainesville, Starke ranks as Florida's 5th worst place to call home.
Starke does have Kingsley Lake, a perfectly-circular lake that's popular for fishing and swimming. While this and plenty of state parks make for many pleasant places for outdoorsmen and women, Starke itself is pretty light on fun stuff to do (unless you count Walmart or Piggly Wiggly).
What's even more problematic than Starke's high poverty rate is the fact that the median household income here dropped by a whopping 20% over the year, down to $43,339. That, and a crime rate that's nearly double the national average.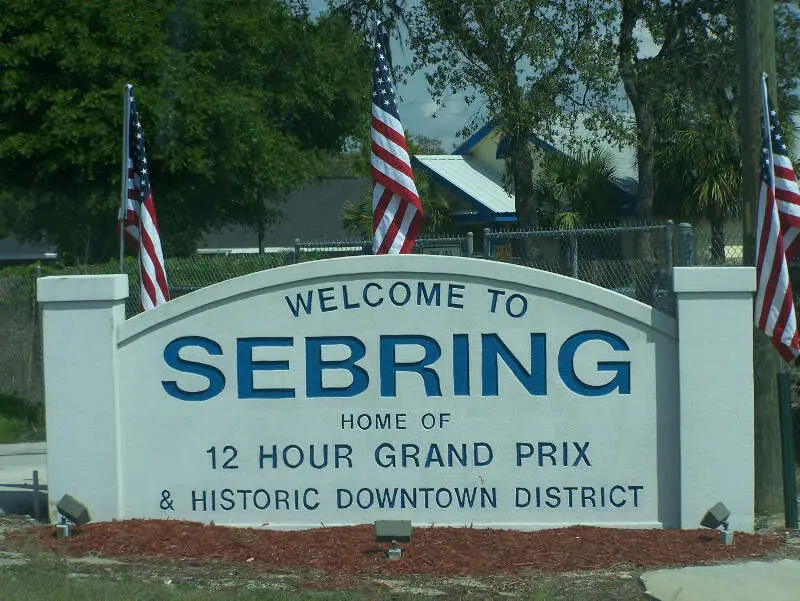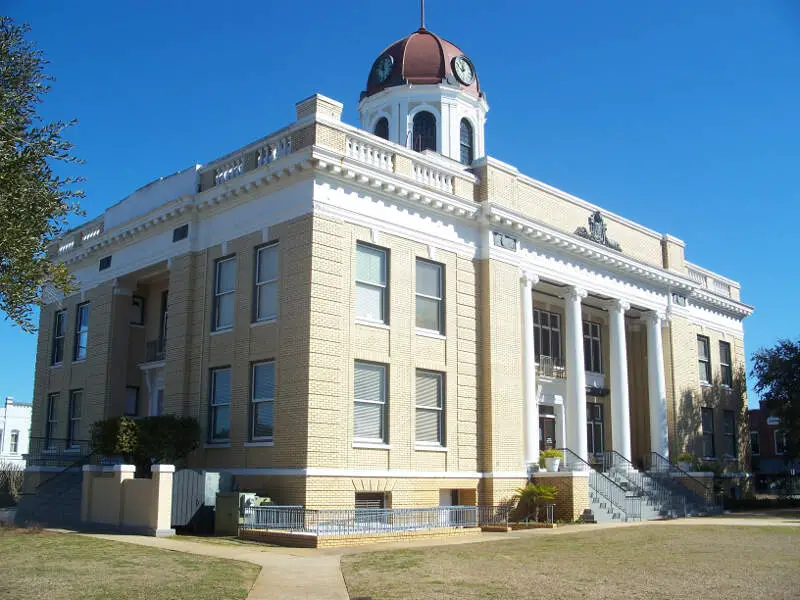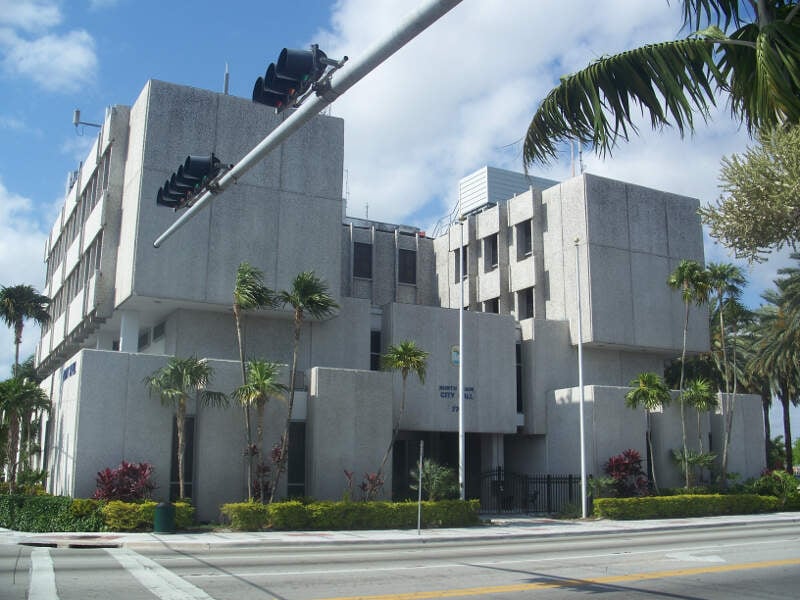 From Miami's south we turn to North Miami, Florida's 8th worst place to live. For starters, North Miami's overall crime rate is 90% higher than the national average.
And if you are hurt, you might have to contend with significant medical expenses out-of-pocket, considering North Miami has the 3rd highest rate of uninsured residents anywhere in Florida.
Beyond that, housing is quite pricey for a place where over 20% of the population is below the poverty line, and 1 out of 12 people is out of work.
One thing to note: North Miami did score a 10/10 SnackAbility score for its awesome amenities, like The Ancient Spanish Monastery and nearby Oleta River State Park, a truly beautiful spot that may help you forget you live in Florida's #8 worst city overall.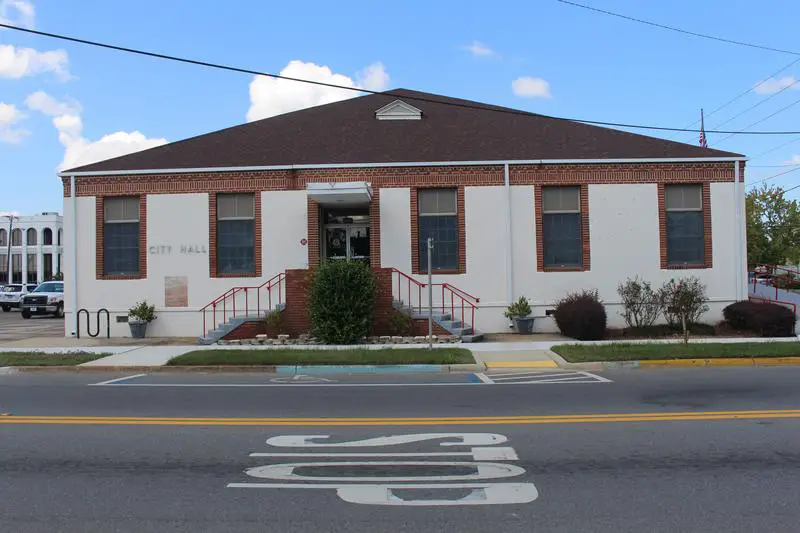 We're taking our first trip to the Florida Panhandle to reach the state's 9th worst place to call home, Marianna. Like a few places on this list, Marianna offers quite a bit for those who like to spend their time outdoors.
There are miles of spring-fed rivers, ponds, and lakes, and the Florida Caverns State Park is a truly one-of-a-kind site.
That's all great — if you're just visiting Marianna. The local economy is in shambles, with a 5% drop in employees over the last year. The median household income is the lowest in Florida at $27,427, and the poverty rate is nearly 40%.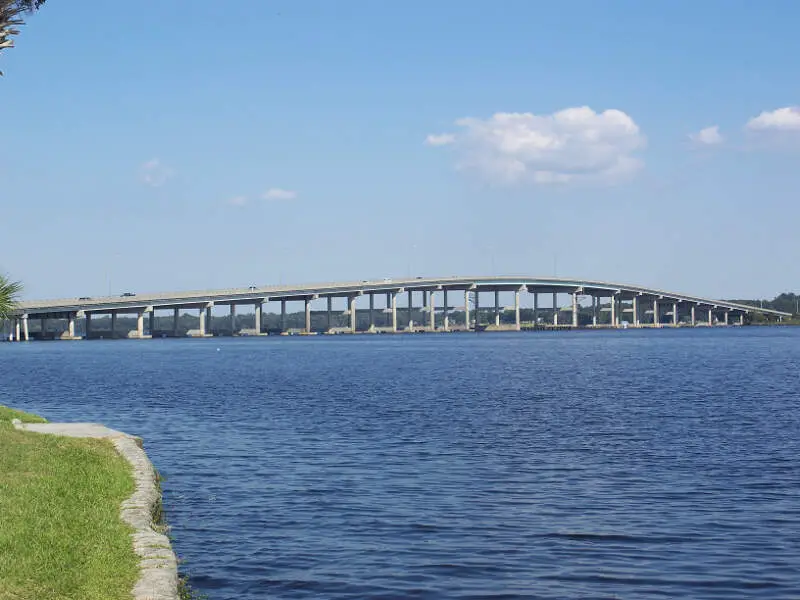 Methodology: How we determined the worst places to live in Florida for 2023
To figure out the worst places to live in Florida, we only needed to know what kinds of things people like and then decide what cities have the least amount of those things.
We don't think it's a stretch to assume that people like the following things:
Good education
Lots of jobs
Low crime
Low poverty
Nice homes
High incomes
High population density (Lots of things to do)
Short work commutes
Health insurance
The data comes from the Census's most recent American Community Survey and the FBI Uniform Crime Report.
We broke crime down into violent crime and property crime to give violent crime a more significant weight. If you did a simple calculation of all crimes per capita, property crimes are typically 7x more common and bias that ranking.
Furthermore, only cities with at least 5,000 people were considered — leaving 208 cities.
We then ranked each city from 1 to 208 for all the criteria, with a #1 ranking being the worst for the particular criteria.
Next, we averaged the rankings into one "Worst Place To Live Score."
Finally, we ranked every city on the "Worst Place To Live Score," with the lowest score being the worst city in Florida — Pahokee. Read on for a detailed look at the ten worst cities in Florida.
Editor's Note: This article is an opinion based on facts meant as infotainment. We updated this article for 2023. This is our tenth time ranking the worst places to live in Florida.
Summary: Wrapping Up The Worst In Florida
If you're looking at areas in Florida with the worst economic situations, where there's higher than average crime and little to do, this is an accurate list.
And in the end, Pahokee ranks as the worst city to live in Florida for 2023.
If you're curious enough, here are the best cities to live in Florida:
Key Biscayne (Pop. 14,530)
Sanibel (Pop. 6,437)
North Palm Beach (Pop. 13,096)
For more Florida reading, check out:
Worst Places To Live In Florida?
| Rank | City | Population |
| --- | --- | --- |
| 1 | Pahokee | 5,504 |
| 2 | Fort Meade | 5,127 |
| 3 | Opa-locka | 16,310 |
| 4 | Belle Glade | 16,983 |
| 5 | Starke | 5,669 |
| 6 | Sebring | 10,832 |
| 7 | Quincy | 8,038 |
| 8 | North Miami | 60,449 |
| 9 | Marianna | 6,446 |
| 10 | Palatka | 10,399 |
| 11 | Leesburg | 26,242 |
| 12 | Avon Park | 9,725 |
| 13 | Homestead | 78,885 |
| 14 | Miami Gardens | 111,706 |
| 15 | Palm Springs | 26,611 |
| 16 | Clewiston | 7,447 |
| 17 | DeFuniak Springs | 5,875 |
| 18 | Dundee | 5,122 |
| 19 | Fort Pierce | 46,409 |
| 20 | Greenacres | 43,482 |
| 21 | Dania Beach | 31,703 |
| 22 | Cocoa | 18,891 |
| 23 | Lauderhill | 73,935 |
| 24 | Lauderdale Lakes | 35,898 |
| 25 | Live Oak | 6,771 |
| 26 | Lantana | 11,516 |
| 27 | South Bay | 6,284 |
| 28 | Pompano Beach | 111,423 |
| 29 | North Miami Beach | 43,357 |
| 30 | Palmetto | 13,304 |
| 31 | Belleview | 5,314 |
| 32 | Kissimmee | 77,189 |
| 33 | West Park | 15,074 |
| 34 | Arcadia | 7,460 |
| 35 | Riviera Beach | 37,301 |
| 36 | Callaway | 13,656 |
| 37 | Ocala | 62,351 |
| 38 | West Palm Beach | 115,877 |
| 39 | Mascotte | 6,632 |
| 40 | Hallandale Beach | 41,004 |
| 41 | Auburndale | 15,704 |
| 42 | Brooksville | 8,735 |
| 43 | Perry | 6,886 |
| 44 | Miami | 440,807 |
| 45 | Daytona Beach | 71,041 |
| 46 | New Port Richey | 16,348 |
| 47 | Oakland Park | 44,092 |
| 48 | Orlando | 302,968 |
| 49 | Deltona | 93,464 |
| 50 | Titusville | 48,158 |
| 51 | Bradenton | 54,918 |
| 52 | Lake Park | 8,971 |
| 53 | Ocoee | 46,562 |
| 54 | North Lauderdale | 44,579 |
| 55 | Fort Lauderdale | 182,247 |
| 56 | Springfield | 8,429 |
| 57 | Fort Myers | 84,694 |
| 58 | Palm Coast | 88,313 |
| 59 | Sanford | 60,215 |
| 60 | Newberry | 7,261 |
| 61 | Miami Beach | 83,469 |
| 62 | Zephyrhills | 16,845 |
| 63 | Deerfield Beach | 86,062 |
| 64 | Boynton Beach | 79,479 |
| 65 | Hollywood | 152,597 |
| 66 | Jacksonville | 937,690 |
| 67 | Apopka | 54,110 |
| 68 | Winter Haven | 48,707 |
| 69 | Holly Hill | 12,833 |
| 70 | Pinellas Park | 53,130 |
| 71 | Marathon | 9,622 |
| 72 | Lake Alfred | 6,196 |
| 73 | Mount Dora | 15,830 |
| 74 | Inverness | 7,423 |
| 75 | Okeechobee | 5,279 |
| 76 | Tallahassee | 195,057 |
| 77 | Lake Wales | 16,173 |
| 78 | Lakeland | 110,401 |
| 79 | Hialeah | 224,362 |
| 80 | Green Cove Springs | 9,351 |
| 81 | Palm Bay | 118,709 |
| 82 | Crestview | 26,934 |
| 83 | Eustis | 22,532 |
| 84 | Tarpon Springs | 25,138 |
| 85 | Cutler Bay | 44,865 |
| 86 | Delray Beach | 66,434 |
| 87 | Clearwater | 116,616 |
| 88 | Wildwood | 14,747 |
| 89 | Gainesville | 138,741 |
| 90 | Freeport | 5,478 |
| 91 | DeBary | 22,015 |
| 92 | South Miami | 11,997 |
| 93 | Davenport | 9,049 |
| 94 | Longwood | 15,085 |
| 95 | Winter Garden | 45,978 |
| 96 | St. Cloud | 57,610 |
| 97 | Melbourne | 83,500 |
| 98 | Pensacola | 53,845 |
| 99 | Largo | 82,505 |
| 100 | Daytona Beach Shores | 5,086 |