This article is an opinion based on facts and is meant as infotainment. Don't freak out.
Swipe left for slideshow. Article continues below.
Your Google search history is an extension of your mind. In many cases, what you've been privately searching for online isn't something you'd want your spouse or colleagues to see.
While it really is none of our business what people do behind their closed doors, it's always fun to peer behind the curtain and see what keeps people entertained. What do they do late at night (or, in many cases, all day long?)
Who is watching the most porn online in California? We can tell by looking at who is searching for it online.
So, put on your binoculars as we look into the lives of California residents to see some pretty sexy stuff. After using common search tools, we came up with this list as The 10 Cities In California where people are watching porn the most:
Sanger
San Carlos
Mission Viejo
Moreno Valley
Bakersfield
Torrance
Modesto
Los Angeles
Larkspur
Fresno
Could we have a more random set of cities? If you know California like we do, you'll notice we're all over the map here. Some rich, white suburbs, poorer minority populated places and farming communities. What gives?
We also have some honorable mention cities as well. We'll get to those later. And if we're wondering, there's no way to know who is searching for porn the least amount. We wish we knew, too. That would be a whole nother post on its own.
What sex crazed criteria did we use?
In order to rank who is watching porn the most in California, we simply had to see which cities searched for porn online. Using Google Trends, it's pretty easy to figure it out, actually.
You might say it's easy sleazy.
So, let's get started. The numbers below are on a scale of 100 to 1. Anything over 60 is considered high volume.
1. Sanger
Google Maps
Population: 25,000
Google search index: 100
What the heck is going on in little Sanger? This relatively poor Fresno suburb ranks first in the state for porn watchers, and it wasn't even close. Has anyone even heard of this place?
If you know anyone there, tag them in this post. They'll probably freak out. Better yet, if you live in Sanger, you'd better explain yourselves, mister.
Could it be like 100 people completely overwhelming the search results here? Who knows. This is just really interesting stuff.
2. San Carlos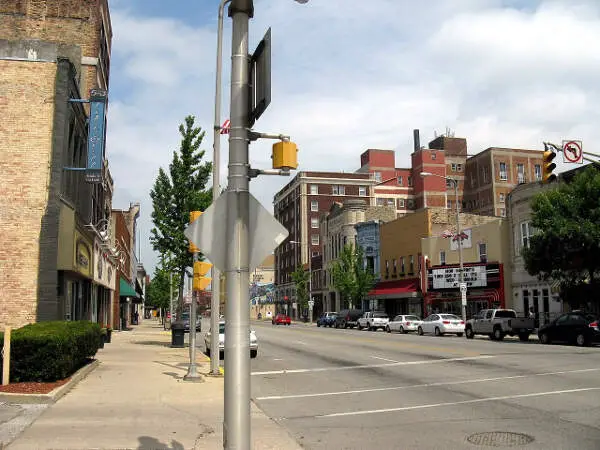 Google Maps
Population: 29,346
Google search index: 79
Busted! And this might come as a surprise if you live in the Bay Area. This affluent smallish city in San Mateo County has a lot of porn addicts within its borders. San Carlos calls itself the "City of Good Living," and it sounds like a lot of people aren't even leaving the house after dark.
3. Mission Viejo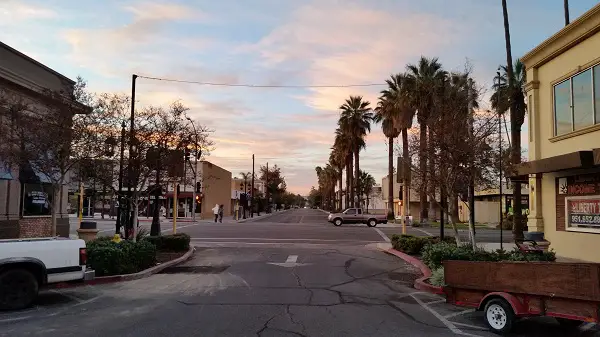 Google Maps
Population: 97,391
Google search index: 78
Rich white people like their porn, apparently. That really isn't a surprise. It certainly appears as if this tree-lined community smack dab in the middle of Orange County has a lot of explaining to do.
Pornographic actress Savannah is listed as being from Mission Viejo. Just saying.
4. Moreno Valley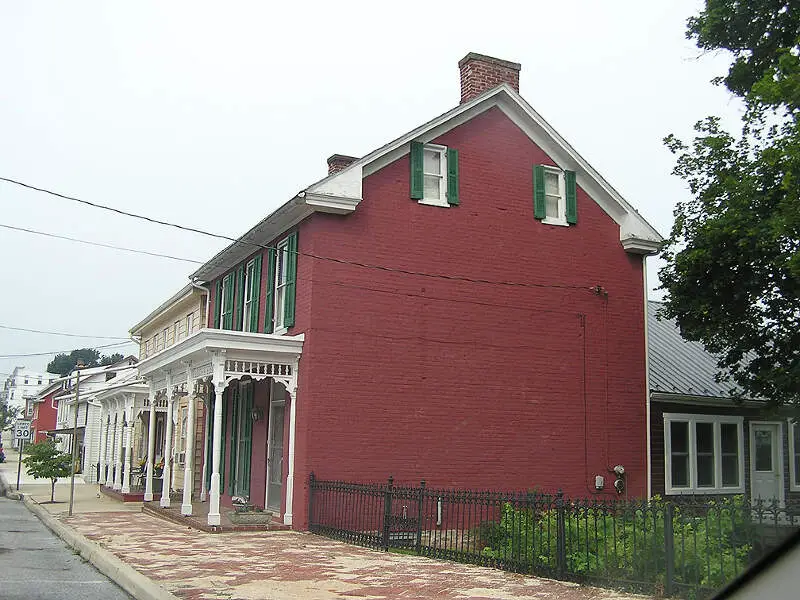 Wikipedia
Population: 201,879
Google search index: 76
The first of two Inland Empire cities to crack the top 10, "MoVal" sure does like watching sexy videos every day. If you live here and your internet speed seems to be really slow, you might have some of your neighbors to blame.
5. Bakersfield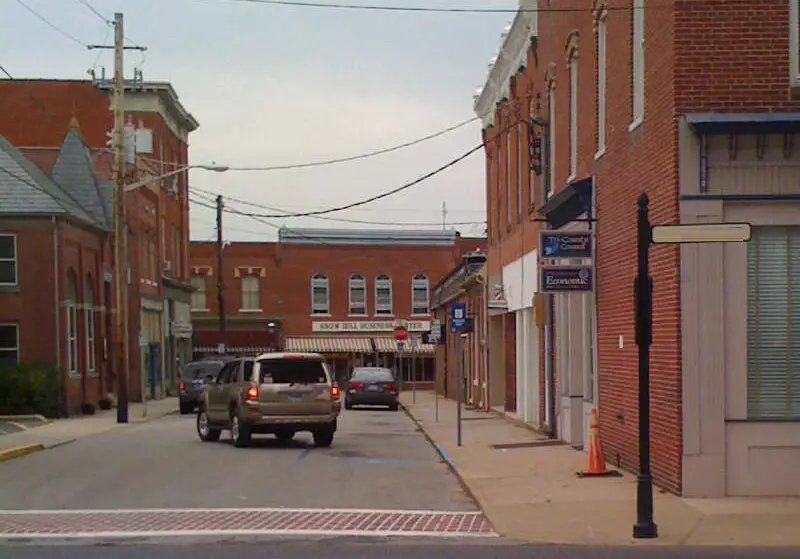 Wikipedia
Population: 363,000
Google search index: 75
Bakersfield? Really?! Maybe there's so much porn watching because there's really nothing else to do here except watch crops grow and eat fast food. You really can't blame them for needing some stimulation, actually.
6. Torrance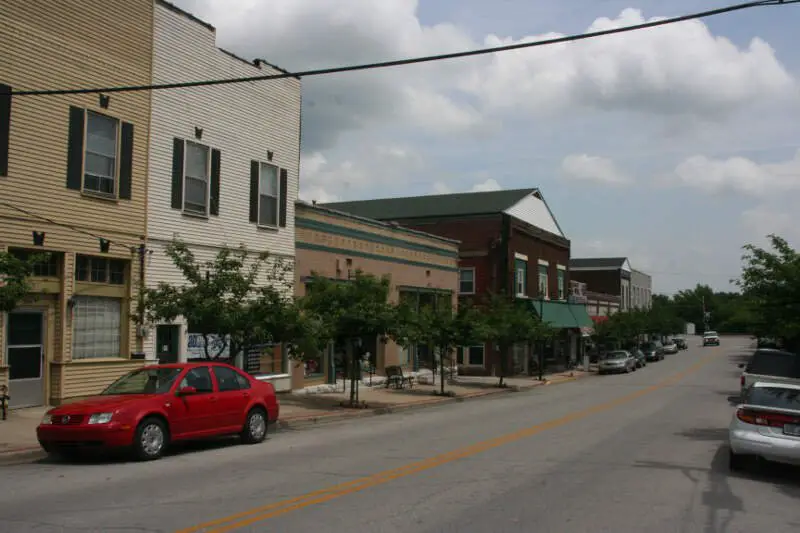 Google Maps
Population: 147,500
Google search index: 66
We're gonna guess that there are lots of people blushing in Torrance right about now. Is the cat out of the bag? This relatively wealthy, safe Los Angeles suburb just got a whole lot more interesting in our eyes.
7. Modesto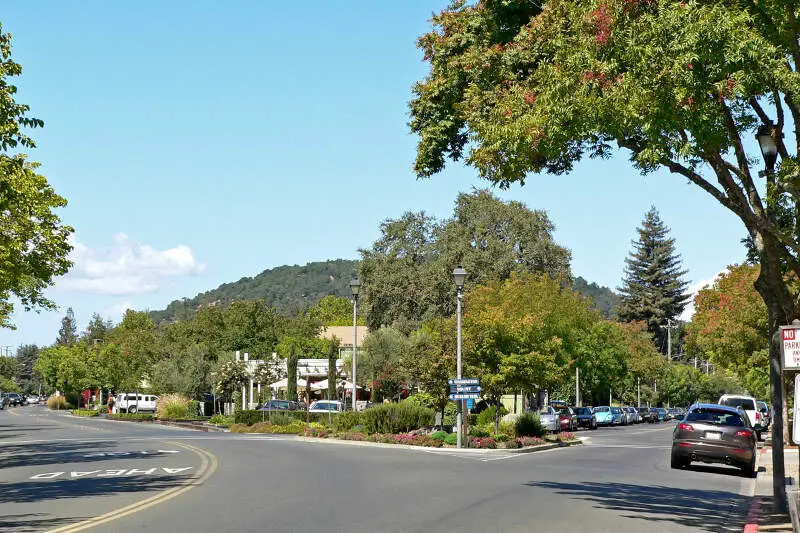 Google Maps
Population: 204,540
Google search index: 66
Like Bakersfield and Fresno (below), the entertainment options in Modesto are…lacking. About 6 years ago, Forbes Magazine listed Modesto as one of its "Best Bang For Your Buck" cities.
Insert joke here.
8. Los Angeles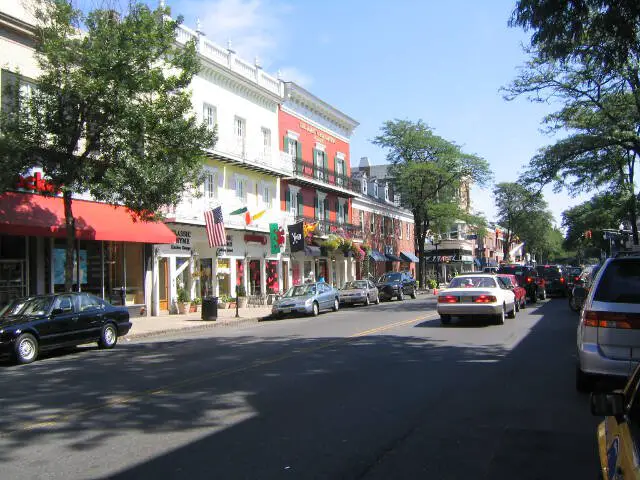 Google Maps
Population: 3.8 million
Google search index: 63
How is Los Angeles, the 'Entertainment Capital of the World' not atop this list? If you think about it, there are probably more pornos made here than anywhere else in the nation. We're guessing that since the population of L.A. is so massive, the number of people watching Neftlix and Hulu just outnumbers the sex fiends.
9. Larkspur
Wikipedia
Population: 11,900
Google search index: 63
We are literally all over the map with these results. Larkspur, a teeny little wealthy enclave in the Bay Area, is showing us that big things can come in small packages.
10. Fresno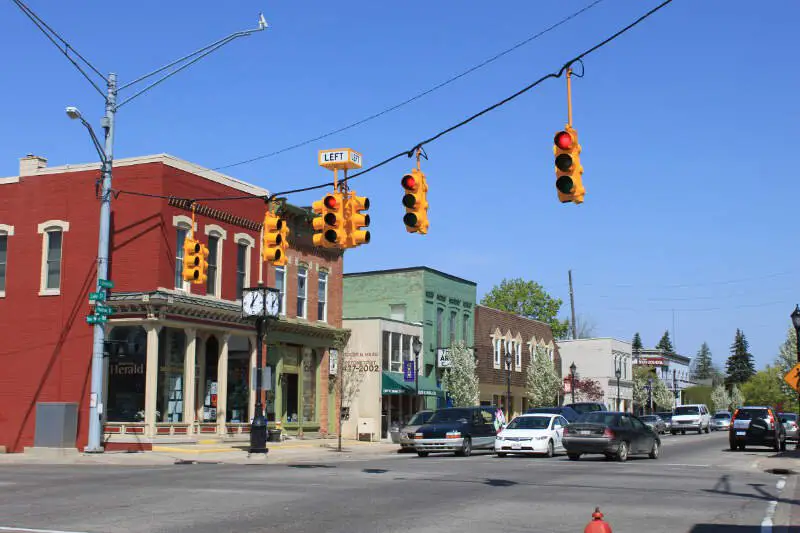 Google Maps
Population: 520,000
Google search index: 62
Lastly, we come to the final city in California on our porno tour. The Golden State's 5th largest city has a lot of history, art and culture at its disposal. You could argue that many of the city's porn purveyors are college students who live in the area.
Clawing out from under the data
If you're measuring the cities in California which are searching for porn the most, this is an accurate list. We have to say, however, that after this list goes public, we might see a dramatic difference in these results if we were to measure them again in a week.
If you're curious, here are a few other 'honorable mention' cities in California, which also had some pretty strong tendencies in regards to our current study:
Chula Vista – Index 61
Stockton – 61
Ontario – 59
Riverside – 58
San Bernardino – 58