This article is an opinion based on facts and is meant as infotainment. Don't freak out.
Swipe left for slideshow. Article continues below.
Advertisement
[adrotate banner="4″]
Do you know anyone whom you'd refer to as Trashy? Most likely. Either there's someone at your job, in your neighborhood, or in your family that you'd throw that label on.
Essentially, Trashy is everywhere.
While calling someone Trashy might be a mean-spirited way of ridiculing or poking fun at a particular demographic, it can also serve as a way to express disdain about the way someone lives their life. It isn't as derogatory as using other racial slurs, and in fact, the term has a bit of humor associated with it, making it the focus of pop culture.
Take for instance Jerry Springer, Honey Boo Boo, Kid Rock, Eminem, Uncle Rico from Napoleon Dynamite and even Cousin Eddie in National Lampoon movies.
According to the Merriam Webster Dictionary, trashy is defined as:
"A term used broadly to define a person or group of persons whom embody the concepts of ignorance, racism, violence, alcoholism, poverty, and anglo-saxon ancestry. Similarly used with the term 'cracker,' 'hillbilly' or 'redneck'."
So, using some data crunching, we should be able to measure where the most Trashy communities in the state of Delaware are actually located.
After pouring over data, watching too many fist fights and perusing illiterate Facebook comments, we've determined these are the most Trashy cities in Delaware:
Time to take some meth and stay up all night with us as we go through the cities one by one.
For more reading, check out:
Advertisement
[adrotate banner="5″]
How we determined the most trashy cities in Delaware?
Using publicly available government data, as well as Google Maps, we were able to collect the data on the following trashy metrics:
Cities where there are lots of white people
Cities where residents are poorer than average
Cities where a high number of residents are high school dropouts
Cities with a high number of single parents
High drug use
Higher than average Payday Loan Outlets
Violent cities (measured in aggravated assaults)
Cities with a high number of residents on welfare
We used the government Census for most of the data. For drug use and violence, we used FBI data, and for Cash Advance Outlets, we used Google Maps.
Simple, right?
We limited the analysis to cities that have over 1,000 people.
Then, we ranked each place from 1 to 17 for each of the trashy criteria.
Next, then averaged all the ranks to create a "trashy index".
In the end, Laurel ended up being the the most trashy city in the First State.
Advertisement
[adrotate banner="7″]
1. Laurel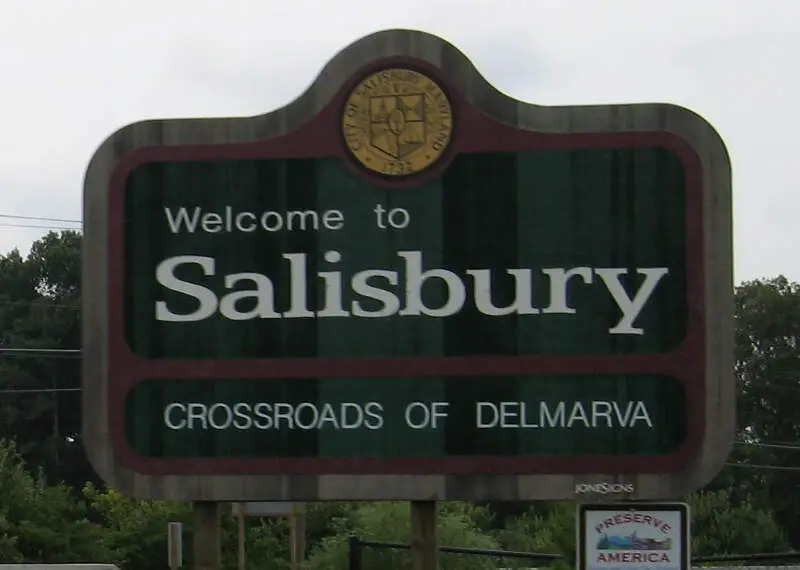 Population: 3,916
% White: 37.16%
% Single Moms: 29.57%
2. Seaford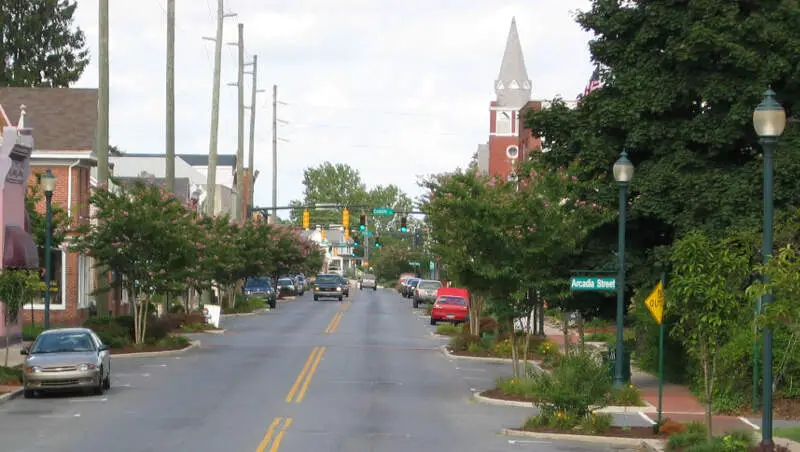 Population: 7,290
% White: 58.46%
% Single Moms: 19.63%
3. Selbyville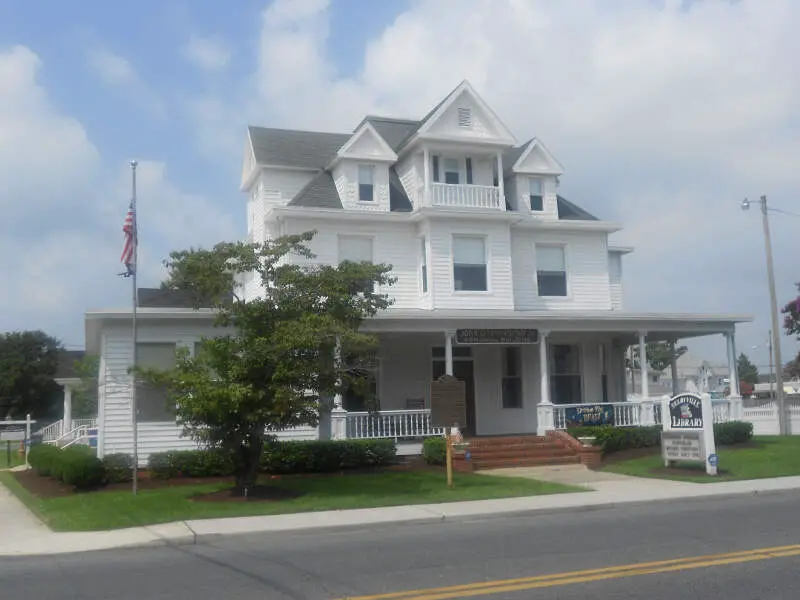 Population: 2,675
% White: 85.38%
% Single Moms: 14.55%
4. Wilmington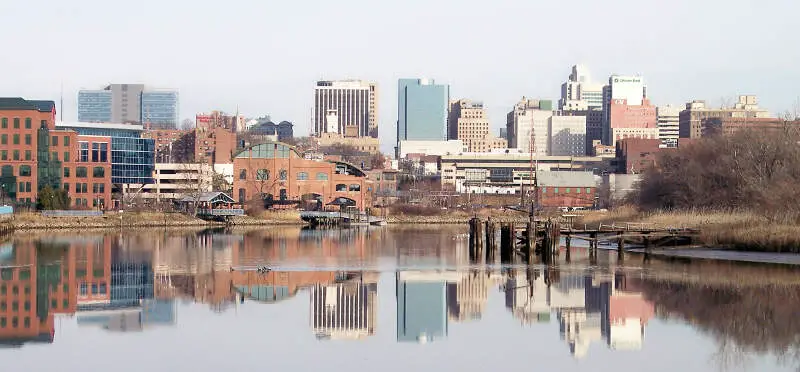 Population: 71,549
% White: 34.6%
% Single Moms: 17.0%
5. Harrington

Population: 3,665
% White: 67.48%
% Single Moms: 20.61%
6. Millsboro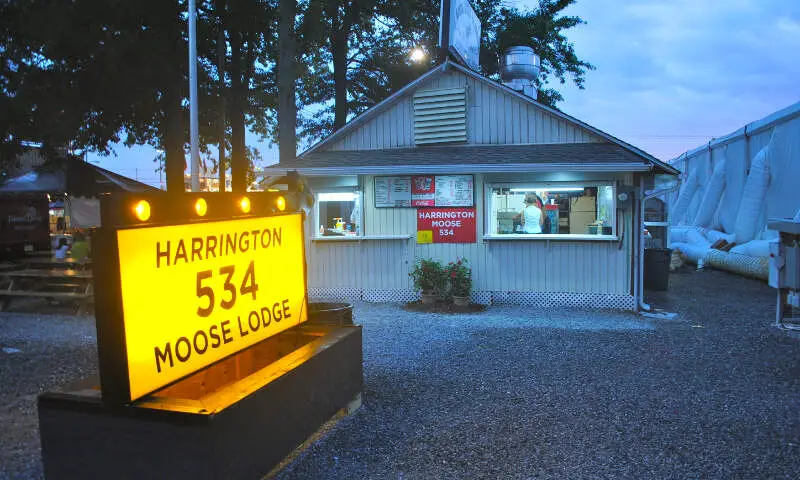 Population: 4,050
% White: 78.72%
% Single Moms: 11.06%
7. Milford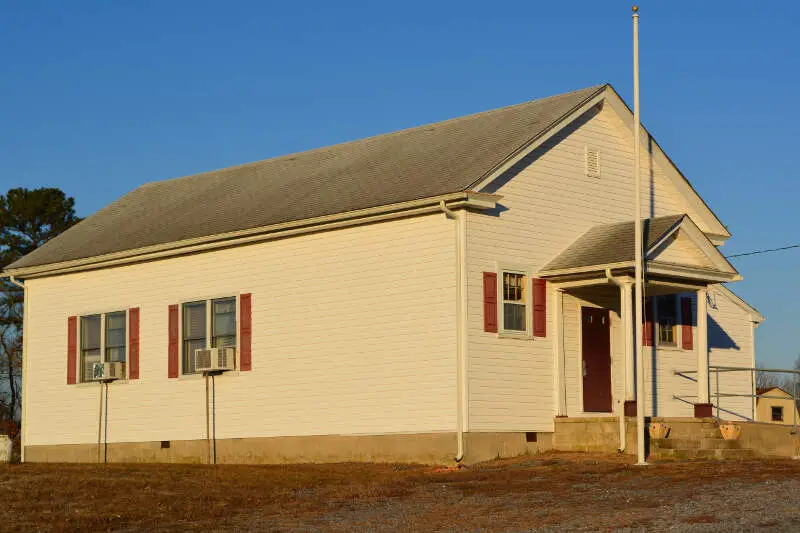 Source: Public domain
Population: 9,993
% White: 62.91%
% Single Moms: 8.47%
8. Dover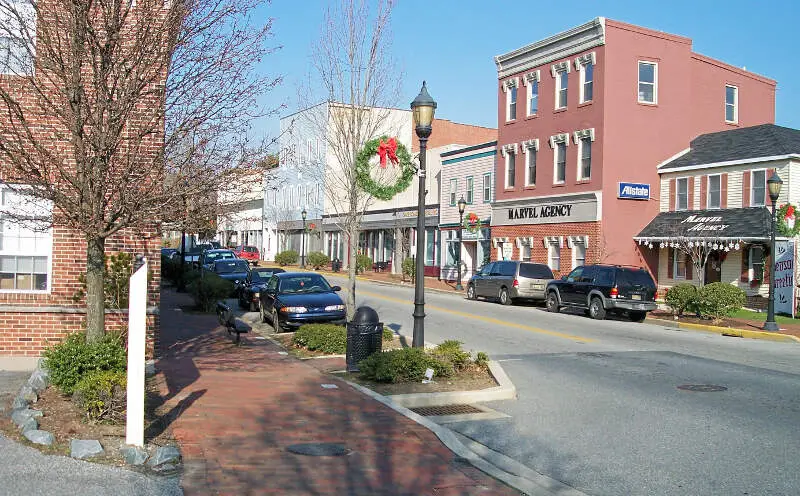 Population: 37,144
% White: 47.42%
% Single Moms: 13.99%
9. Elsmere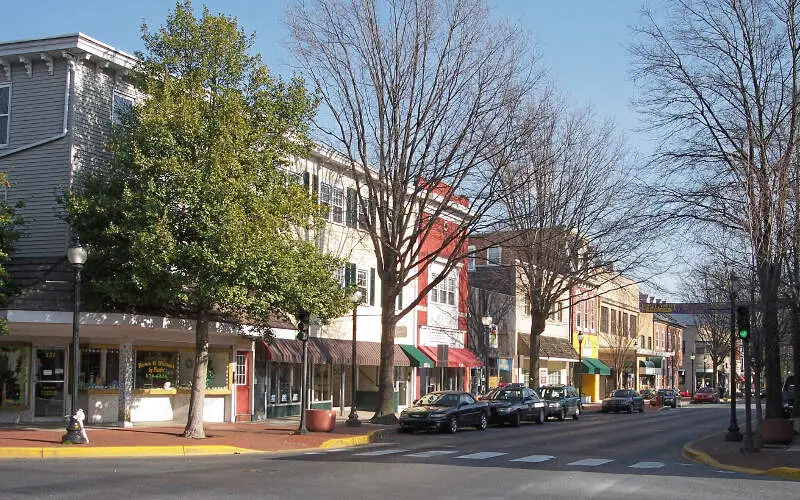 Population: 6,154
% White: 84.5%
% Single Moms: 13.53%
10. Smyrna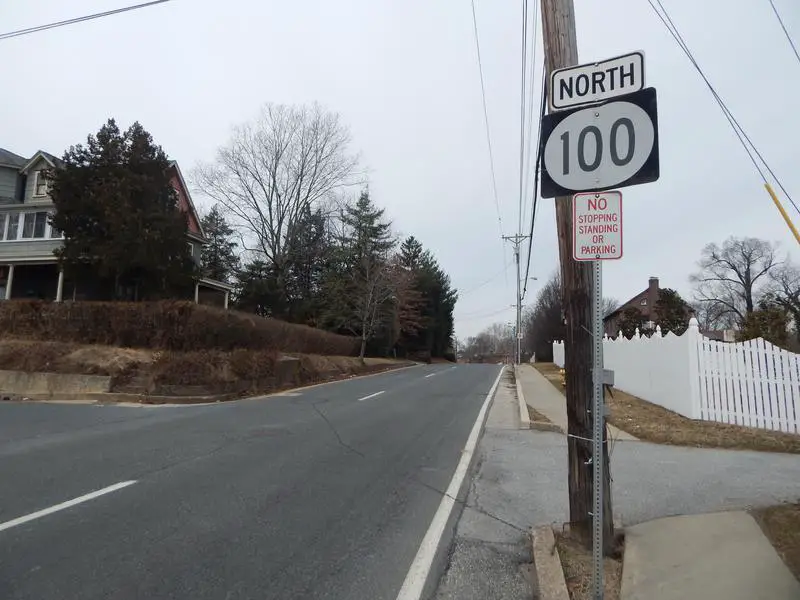 Population: 10,904
% White: 67.77%
% Single Moms: 15.72%
There You Have It
According to the official dictionary definition of Trashy, and based on stereotypes that the internet says are true, using science to determine the most Trashy cities in a state can't be too far off.
If you're analyzing cities in Delaware with lots of angry welfare recipients, single mothers and where people have lots of options for payday cash loans, this is an accurate list.
If you're curious enough, here are the least trashy places in Delaware:
Camden
Lewes
Clayton
For more Delaware reading , check out:
Detailed List Of The Most Trashy Cities In Delaware
Rank
City
Population
% White
1
Laurel
3,916
2
Seaford
7,290
3
Selbyville
2,675
4
Wilmington
71,549
5
Harrington
3,665
6
Millsboro
4,050
7
Milford
9,993
8
Dover
37,144
9
Elsmere
6,154
10
Smyrna
10,904
11
New Castle
5,371
12
Newark
32,740
13
Milton
2,717
14
Bridgeville
2,364
15
Clayton
3,034
16
Lewes
2,887
17
Camden
3,501