This article is an opinion based on facts and is meant as infotainment. Don't freak out.
Swipe left for slideshow
Is there anything really wrong with being called a Minnesota redneck? Sure, every state has them. While they might be defined with a different criteria in other states, there's plenty of them all over The Land Of A Million Lakes.
By the way, we call you guys the 'nidwest', you know, as in the 'northern midwest.'
Wait. What is a redneck anyways? Well, according to the official bible of literature, the Merriam-Webster Dictionary, a redneck is:
"A white person who lives in a small town or in the country especially in the southern U.S., who typically has a working-class job, and who is seen by others as being uneducated and having opinions and attitudes that are offensive."
Plus, we thought why not add in a few stereotypes? Cause, you know, rednecks like to hunt, fish, drink, smoke and shoot things. And shop at Walmart.
Using that criteria, it's not hard to scrape the internet, run some scientific data on where the most members of the Minnesota redneck family tree most likely live. Most of these places probably won't surprise you.
Because, the data never lies, does it?
So, hold our beers and watch this. After analyzing all cities with a decent amount of people in them, we came up with this list as The Most Redneck Cities in Minnesota:
Zimmerman
Read on below to see where your town ranked.
For more Minnesota reading, check out:
What redneck criteria did we use?
In order to rank the most redneck cities in Minnesota, we had to determine what criteria makes a redneck.
We threw a lot of criteria at this one in order to get the best, most complete results possible. Using Yelp and Google Maps, this is the criteria we used:
The dictionary definition categories
Small towns
Least amount of high school graduates
And the stereotypical categories
Number of bars per city
Number of mobile home parks per capita
Number of tobacco stores per city
Number of places to get fishing gear
Number of guns and ammo stores per city
Walmarts, Golden Corrals, Bass Pro Shops, and dollar stores nearby
Note: For the sake of getting reliable numbers, we counted places within a city's border, as well as within a short driving distance.
1. Aitkin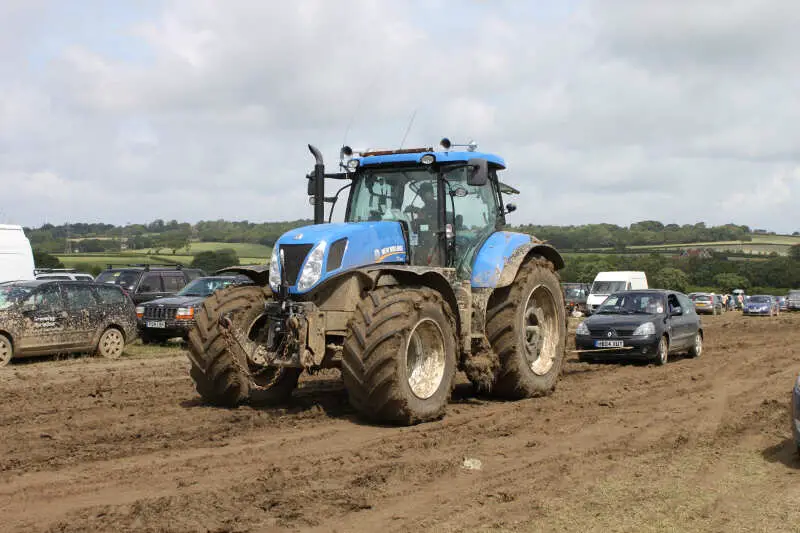 Riverside Pub and Aitkin Liquor, Aitkin, MN. Google Maps
Population: 2,597
High school graduation rate: 79%
Gun stores per capita: 6th in Minnesota
Mobile home parks: 15th
Fishing/bait shops per capita: 9th
Whoo-whee, Aitkin! You have the official bragging rights as being named the most redneck city in the entire state of Minnesota. You may now brag to your friends and share this endlessly on your Facebook walls.
Let's see why. Whelp, in Aitkin, you've got everything a redneck could dream of. You've got a couple of gun stores. Cause a redneck up here in these parts need to carry a weapon at all times in case he (or she) comes across a varmint.
Trailer parks? Check. Nothing's more redneck than sittin' out by the fire with the boys, throwing back a case of Busch Lights.
And the fishing here is off the charts. Sure, there are lakes around every corner in Minnesota. But Aitkin rednecks have lake rights to Mille Lacs Lake, which has more than 40 species of fish, including walleye, bass, muskie and smallmouth bass.
And when you factor in that 1 out of 5 folks up here didn't bother to finish high school, and it's 96% white, what you've got is a little slice of redneck heaven up here about 6 beers west of Duluth.
2. Milaca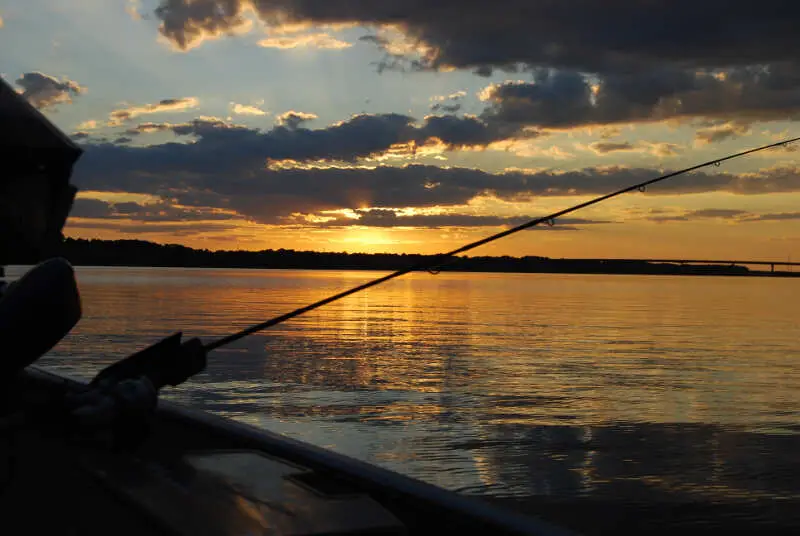 Prince Gun Shop, Milaca, MN. Google Maps
Population: 2,933
Fishing/bait shops per capita: 11th in Minnesota
Chew factor: 5
Gun stores per capita: 7th in MN
Yes, siree, there's plenty of rednecks in Milaca. In fact, they might be the kissin' cousins of Aitkin, since they live so close and all. Milaca is along Route 169, perhaps a six pack northwest of St. Cloud.
Of course, there's great fishing here, but in Milaca, the necks have to be a little more creative if they want to troll close to home. When did a 'No Fishing' sign ever stop a redneck?
The number of tobacco stores per capita – what we call the chew factor – is really high here. We gave them a 5.
As a bonus, right down the road is a Walmart. So, whenever there's a sale on camo, they just hop right in the truck and head on down. "Come on kids! We're goin' on a road trip!"
3. Sauk Centre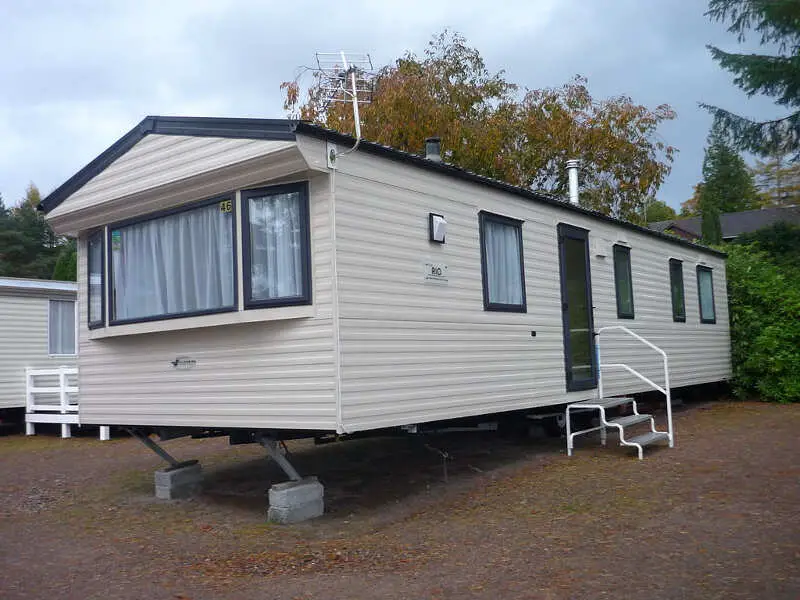 Fletcher's Bait Shop, Sauk Centre, MN. Google Maps.
Population: 4,229
Walmart rank: 3rd in the state
Fishing/bait shops per capita: 13th in MN
Dollar store rank: 15th in the state
Right at the base of Sauk Lake is Sauk Centre. Here, you've got some real rednecks with paychecks. They aren't rich, but they ain't poor either. These are some of the rednecks that aren't way out in the boonies frying up catfish all morning. They most likely have jobs.
They have their own Walmart here, and since there's it's such a small town, they've got it made. For a redneck, that's like short lines at Disneyland.
They have a couple of dollar stores in town as well. There's no excuse for showing up to a Sauk Lake barbecue (or a good ole' fashioned ice fish) empty handed.
4. Zimmerman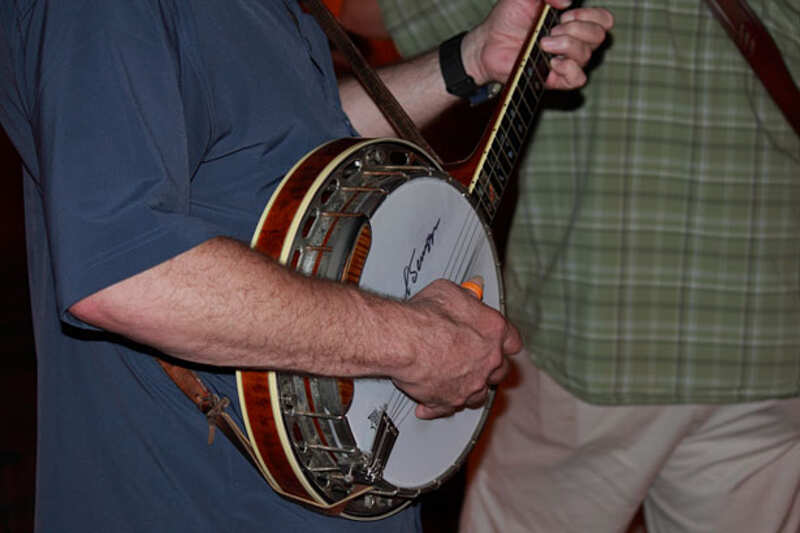 Tales and Trails Sports Shop, Zimmerman, MN. Google Maps
Population: 5,169
Dollar store rank: 2nd in Minnesota
Mobile home parks per capita: 2nd in the state
Could you think of a more redneck combination than a town with dollar stores and mobile home parks all over the place? That's the case in little ole' Zimmerman.
Not only that, but there's some great hunting nearby in the Sherburne National Wildlife Refuge. A redneck out here could pretty much live his entire life eating off the land. They've got coons, rabbits, quail, bears, deer – you name it.
If you wanted to drop by Zimmerman and say hello, head on up Route 169 from downtown Minneapolis until you pass the third trailer park on the left. Look for a big pile of beer cans.
Bring some duck tape, would you? They're out.
5. Staples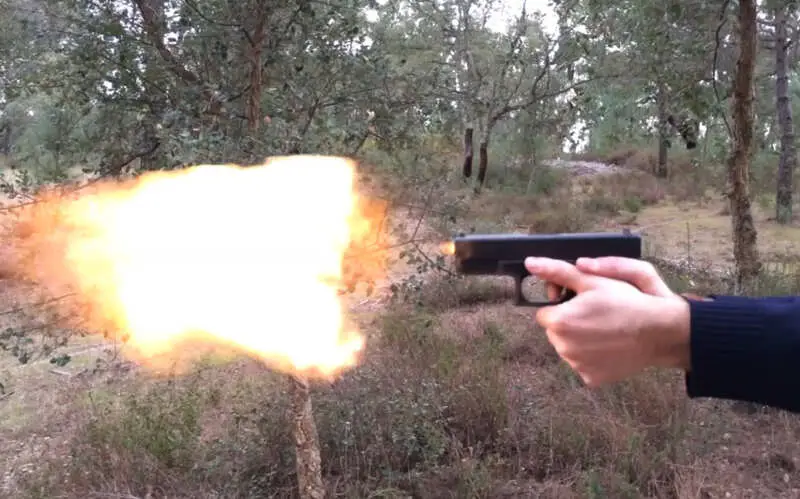 Lefty's Bar, Staples, MN. Google Maps
Population: 3,010
High school graduation rate: 75%
Gun stores per capita: 8th in MN
Dollar stores per capita: 12th
Way out off by themselves is the redneck enclave of Staples, Minnesota. Located not too far west of Aitkin, these folks probably know how to really whoop it up redneck style. They have a low graduation rate, too, so that means they're pretty blue collar.
But don't call them out on their education. There are plenty of places in the area to get guns and ammo. Nothing's more pissed off that a drunk redneck on a Sunday afternoon after Dale Jr. puts his car in the wall.
6. Long Prairie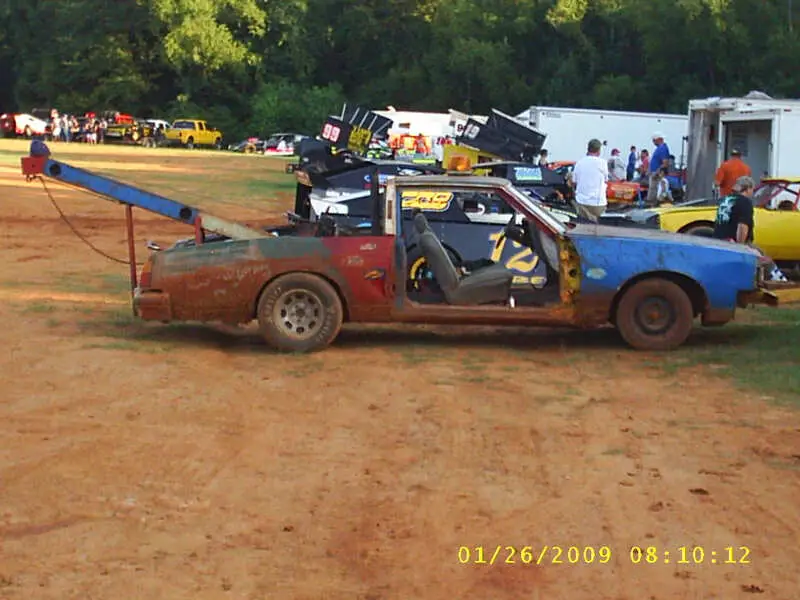 Mom and dad can both shop here. Google Maps
Population: 3,440
High school graduation rate: 70%
Bars per capita: 14th in the state
Dollar stores per capita: 15th in MN
We know what all of the Long Prairie redneck teens were doing when their Minnesota peers were sitting in math class on Monday morning. They were out doin' all sorts of redneckery – shooting things, getting stuck in the mud.
Shoot, Long Prairie. Think about it – had more of you ditched class more often, you coulda' won this whole thing!
We admire you guys. You know what's more important in life. Some good ole' fashioned redneck fun.
7. Moose Lake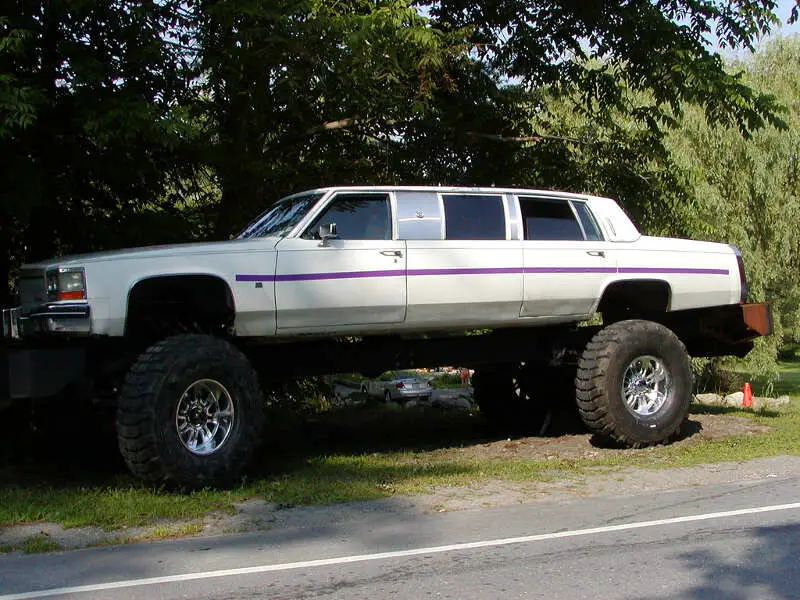 Gamper's Food, Liquor and Bowling, Moose Lake, MN. Google Maps
Population: 2,747
High school graduation rate: 75%
Chew factor: 15
Dollar stores per capita: 8th
With a name like Moose Lake, there has to be some real rednecks livin' here, right? Bingo.
Moose Lake is right on the banks of Moosehead Lake, and next to the Moose Lake State Park, right off of I-35. You can bet that moose tags are filled just about every day in these parts. But you probably have to get lucky to get a moose license, since the moose population is dwindling.
You can understand why. Rednecks are some darn good shots! Moose stand no chance in north central Minnesota. None at all.
Put that in yer' lip and chew on it..
8. Perham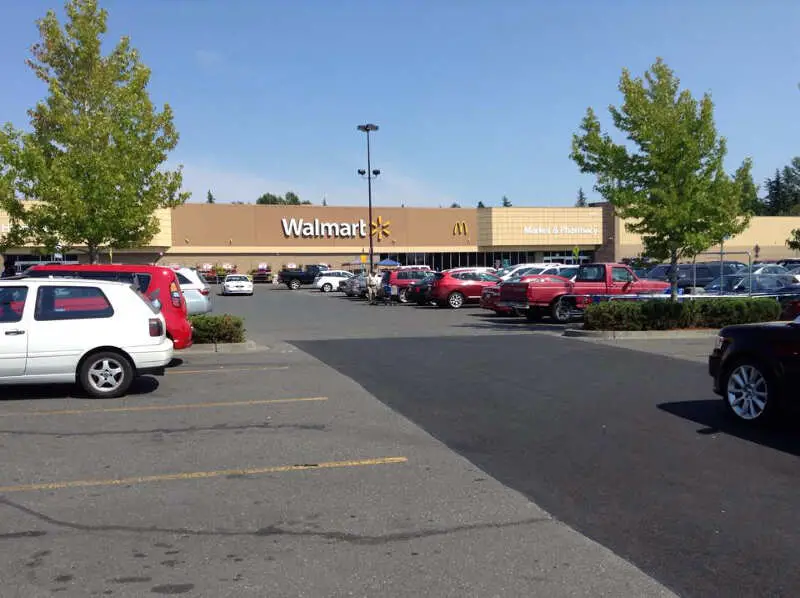 Gene's Sports Shop, Perham, MN. Google Maps
Population: 2,988
Chew factor: 6
Walmart rank: 15th
Fishing/bait shops per capita: 12th in Minnesota
Situated at the base of Little Pine and Big Pine Lakes is the small town of redneckery, Perham. Sure, they have a Walmart not too far from here, and plenty of places to get their chew. It's located in Otter Tail County, home to 1,000 lakes.
That means these rednecks up in these parts have like 10% of all your lakes. They're hoggin' all the fish!
What does a redneck do with a catfish? What do you think he goes with it. He sticks his arm down its throat and takes a picture.
When Barrel O' Fun Snack Foods, Tuffy's Pet Foods and Kenny's Candy are your city's largest employers, you might be a redneck.
9. Ely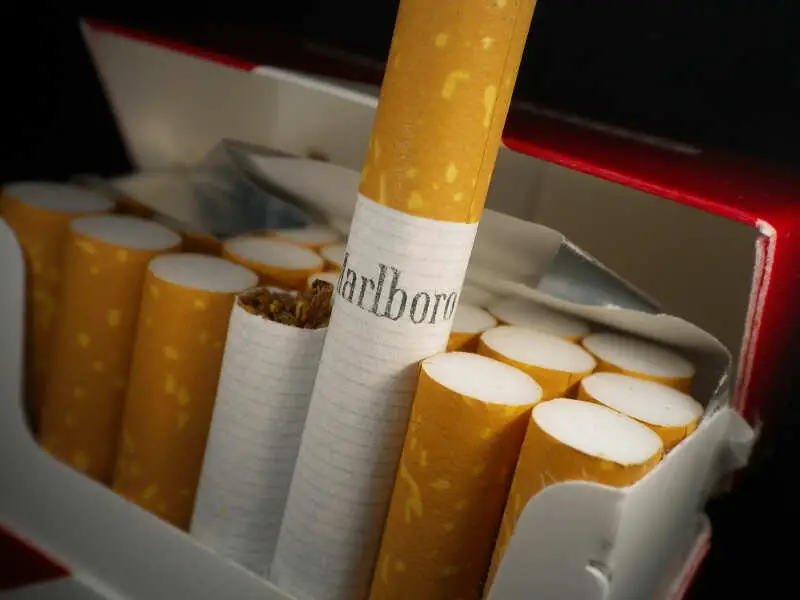 Zaverl's Bar, Ely, MN. Google Maps
Population: 3,471
Bars per capita: 2nd in Minnesota
Fishing/bait shops per capita: 3rd
Welcome to Ely, Minnesota. Home to just about more bars and places to get bait than any other place in the state.
Nothing's more redneck than throwing back 10 Miller Lites with the boys on a Wednesday morning, speculatin' about when rut's gonna hit.
Did you know Ely is home to Mostly Moose Redneck Glasses? You can buy them online.
When the mayor of your town gets into a drawn out debate with the residents about whether or not wolves digging in trash cans should be shot or not, you know you live in a redneck town. That happened in Ely a while back.
10. Foley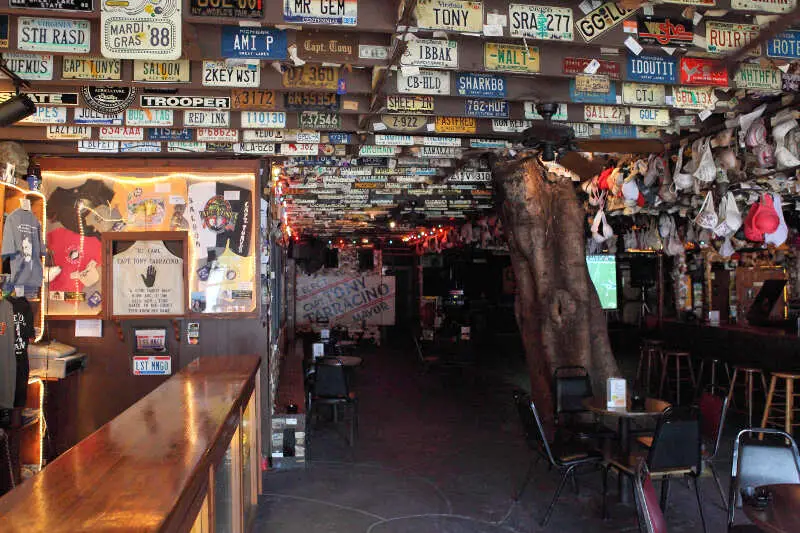 Downtown Foley, MN. Google Maps
Population: 2,612
Mobile home parks per capita: 12th in MN
High school graduation rate: 78%
% that's white: 97
Foley is along Route 23, between Milaca and St. Cloud. Since it's kinda' isolated, you know that the necks out here get down with it. There's just not a lot of people around.
On opening day of (fill in the blank) hunting season, you might want to take another route through here. There will be shells a flyin' as necks will be chasing anything that moves. And that might be you!
God Bless America.
There You Have It
According to the official dictionary definition of a redneck, and based on stereotypes that the internet says are true, using science to determine the most redneck cities in a state can't be too far off. If you're analyzing smaller cities in Minnesota with blue collar workers, where people have lots of options for drinking, fishing, hunting and Walmarting, this is an accurate list.
Edit: See what cities in Minnesota cheat on their spouses the most. We got all the Ashley Madison data for Minnesota. You can see which cities in Minnesota had the highest number of accounts. Some juicy stuff! Click here to read it.