Article Table Of Contents   
(Skip to section)
No one wants to believe that they live in a dangerous city. But the fact of the matter is that your city may not be as safe as the city next door.
But instead of running and hiding under the covers, it's better to get informed -- which cities in America should you pay a little more attention to your surroundings as you walk home from work?
What is the most dangerous city in America? It turns out that, based on the most recent FBI Crime data, St. Louis, MO has attained the throne of the city with the highest crime rate. It ranked as the most dangerous city in America for 2022 based on the data.
This our time ranking the most dangerous cities in America.
The 10 Most Dangerous Cities In America For 2022
You might be thinking to yourself at this point -- where's Chicago?? Isn't that some kind of post-apocalyptic, world war 3 type city?
Well, it actually ranks #71 on the most dangerous list with a pretty normal overall crime rate.
And while these places are some of the most dangerous in America, you have to remember America is a safe place to live relative to the rest of the world. Be glad you don't live in Caracas, Venezuela where the murder rate is 2x higher than any US City (Here's looking at you Detroit).
Read on to learn more about our methodology or skip to the end for a full chart of the data with the crime rate for each city.
Or for more reading on places across America check out:
The 10 Most Dangerous Cities In America For 2022
Now to Tennessee we go, and we visit Memphis, the most dangerous city in America. Memphis is the largest city in the top ten, and it's also the most violent of all the cities we're going to talk about.
That means Memphis is rough.
Memphis may just be the worst city in America in many categories. Residents faced a 1 in 49 chance of being raped, assaulted, or murdered last year which is a 5% higher rate than the previous reporting year. There are perhaps 10,000 gang members in Shelby County. Why is Tennessee so violent? Like many of the states we've discussed earlier, poverty, high drug use and a lack of solid jobs are all contributing factors. A lot of property crime from druggies and other low lifes breaking into property, looking for drugs or money for drugs
Seems like they can't find enough cops in Memphis to deal with the some of the people who make their city such a dangerous one.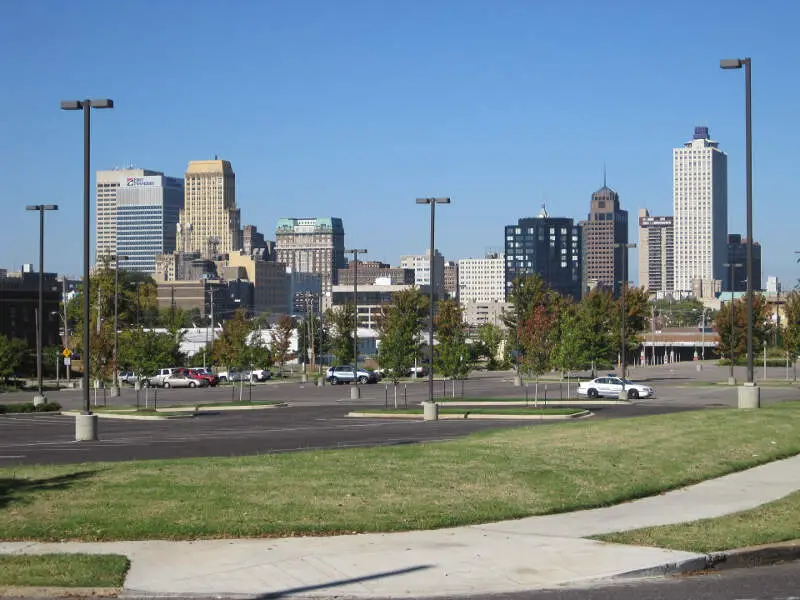 And where's the 2nd most dangerous city in the United States? That would be St. Louis.
St. Louis ranks as the 3rd most violent place you can live in the nation. And have you ever heard of East St. Louis? That's not even in the same state of St. Louis, and that place makes most small towns look like a fairytale. Last year, more than 200 people were murdered in St Louis. That's like 2 out of three days that someone here gets ghosted.
Sure, most of the crimes that happen here are between rival gangs, and within certain neighborhoods. But that doesn't mean the violence doesn't spill into other parts of St. Louis. Fact is, if you live in St. Louis, you can't feel safe at all.
As the sun sets in St. Louis each day, MOST of the city's hard working, church going, community loving people are safe. But never really safe.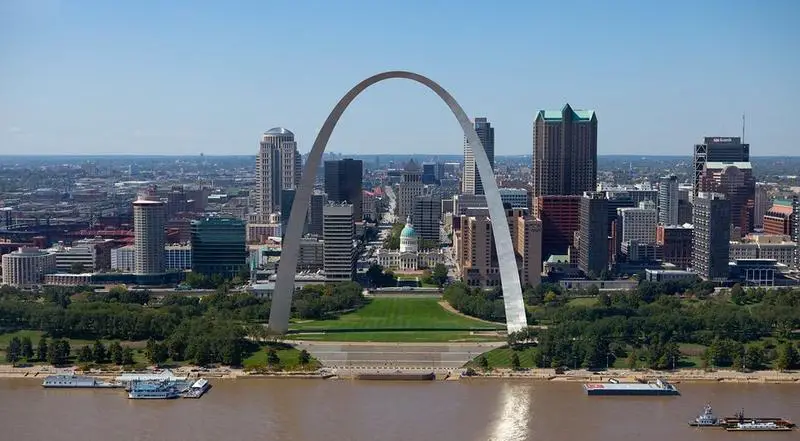 Heading back to the midwest, we stop at our 3rd most dangerous city in America, Springfield, Missouri. The issue here is property crimes -- Springfield ranks as having the 2nd worst property crime per capita of any city in the country.
And it seems like things are just getting worse here. Springfield is also the nation's 9th most violent city, too. It's not like Springfield is as bad as Chicago, Detroit or even St. Louis, it's that, statistically, there's a higher percentage of a person in Springfield getting robbed or attacked than in larger cities.
Wow.
Of the about 2,200 violent crime reports in Springfield in 2020, about 67 percent were aggravated assaults. Police say more than half of those aggravated assaults were domestic assaults. That means about a third of all the violent crime reports in the city in 2015 were domestic assaults, which took place between family members, roommates or intimate partners.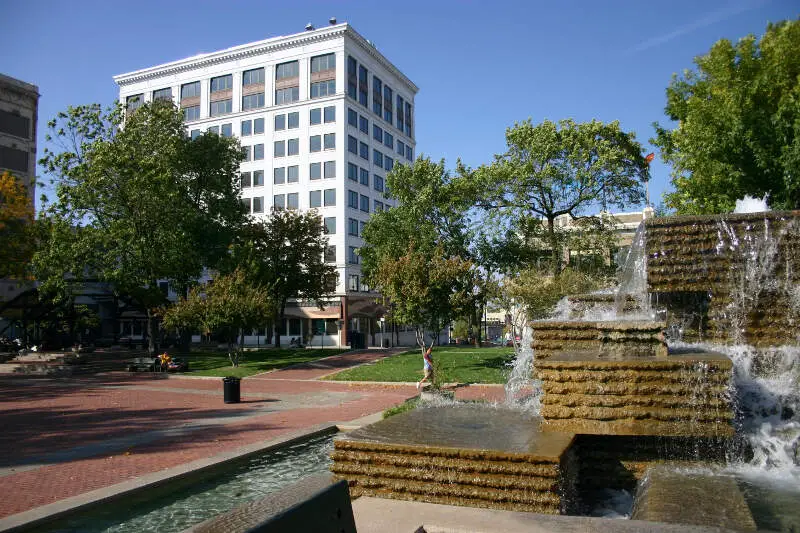 When you think of dangerous cities in the south, Chattanooga may not come to mind first. But the numbers tell another story.
It's too bad that for the most part, Chattanooga is a decent Tennessee city. But if you look at specific crime areas you quickly realize that the vast majority of the crime is concentrated in a relatively small area that is easily avoidable (it's literally the "other side of the tracks" from downtown). And, when crime does occur downtown, typically it's a result of the homeless or drug addicts looking for a quick buck.
Meaning, Chattanooga criminals aren't necessarily the brightest individuals.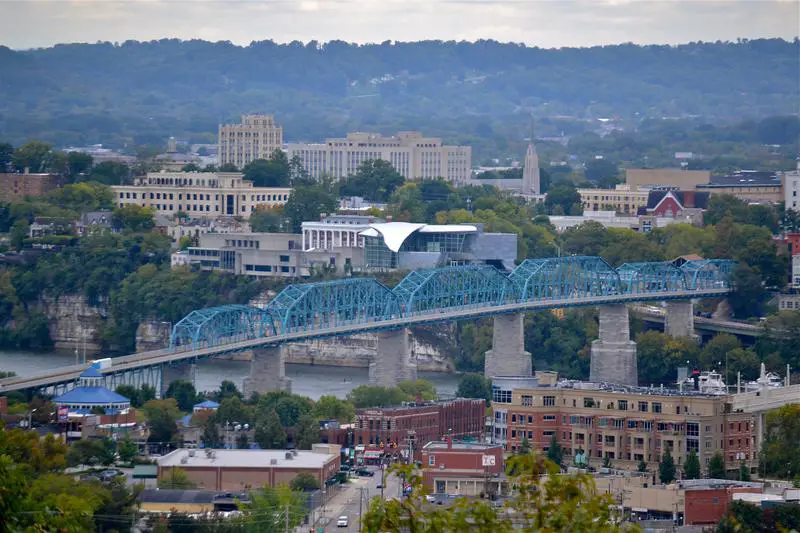 We go a couple of states over, in Arkansas, where we visit Little Rock.
Arkansas is another poor state in the south with a far-higher than average number of murders, rapes, assaults and robberies per capita. If you live in the Natural State, don't leave your car doors unlocked; there were more than 7,100 vehicles stolen in the state of Arkansas in 2017.
Little Rock is rough. It's in the top 5 for both violent AND property crimes in America. It's always on some list of most dangerous places in the US for one year or another. For a city its size, 50 murders a year is sky high. It's not Memphis rough, but in a lot of places, it's straight dangerous.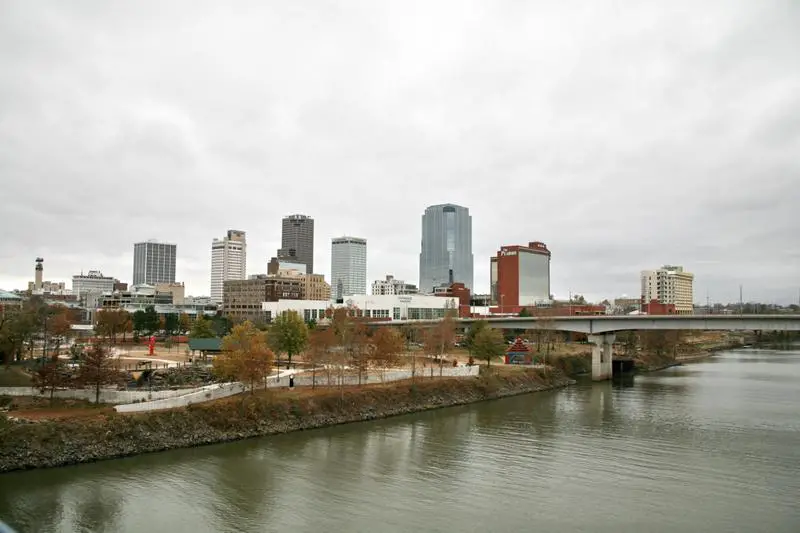 Oakland, Oaktown, O-Town, Bump City. You get the point.
While people continue to migrate from San Francisco to Oakland to avoid insane property prices, they aren't moving to avoid crime. Oakland ranks over thirty spots higher than San Francisco on the crime ranking. Oakland has the 10th highest violent crime rank in the country and the fifteenth highest property crime rate. There's even a Wikipedia page devoted to crime in Oakland.
In many areas of Oakland, you don't want to drive through at night. About 80 people a year get killed in Oakland - which is about once every four days. If you're young, black and poor, statistically, you will look like you're in a gang. And if you're a white guy driving a Prius, looking for directions, well, that just won't go over very well.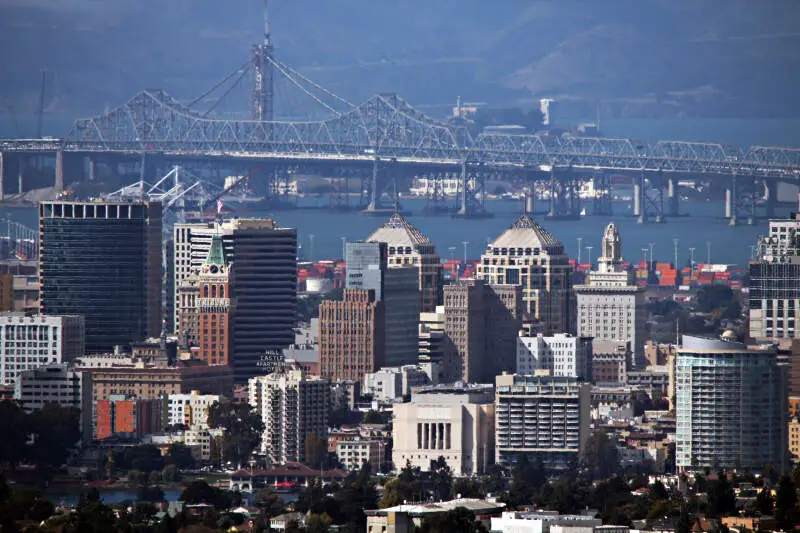 Continuing our tour of the most dangerous cities in America, we come to Albuquerque, New Mexico. Albuquerque may not be as dangerous as some other cities, but it ranks really high for crime per capita.
Did you know New Mexico is also one of the most dangerous states in the country? It's true. The number of violent crimes per person is the 2nd highest in America in the state of New Mexico, and the number of property crimes is the highest you'll find in America by a long shot.
That means there are more robberies, thefts and break ins here in New Mexico than any other place in America.
Substance abuse and socioeconomic issues are the biggest two problems here. Half the crime reported in the state are in one place - Albuquerque, where car thefts are at an all time high.
People talk about FLORIDA man being dangerous and sketchy and unhinged. What about New Mexico man?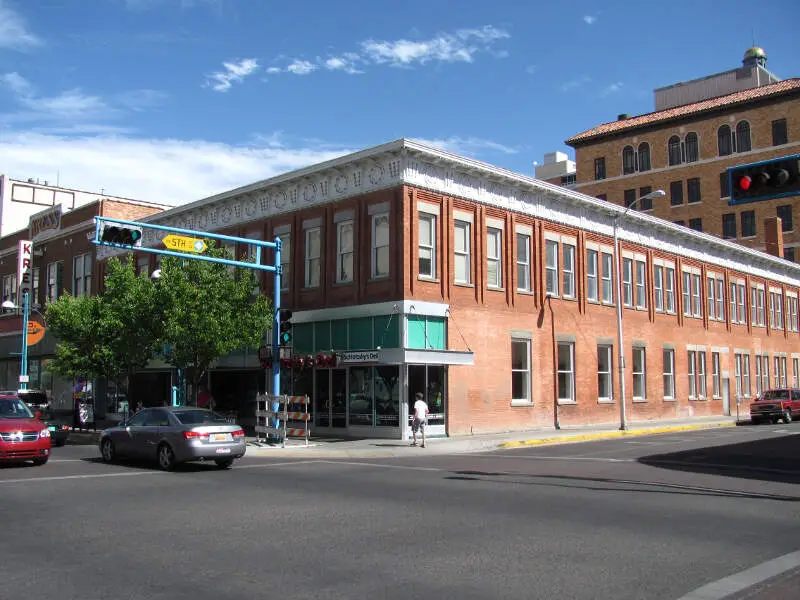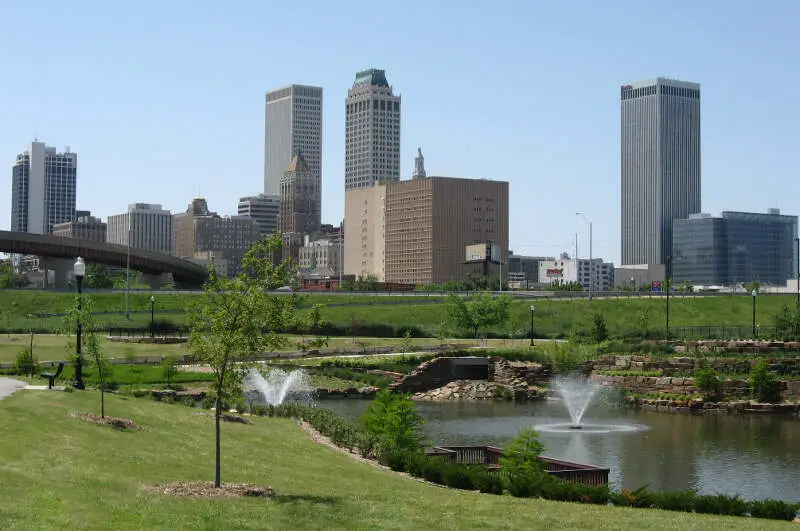 A suburb of Charleston, South Carolina's biggest city, North Charleston suffers from issues related to poverty and affordability. More than a fifth of the 117,503 residents suffer below the poverty line. At the same time, housing costs put home ownership out of the reach of most people. Given these conditions, you can see why the city confronts such a dramatic crime problem.
The result: one of the most violent places in the U.S. North Charleston's violent crime rate tracks at 1,144 per 100k people, with 1,345 such violations over the course of a year. That figure includes 38 murders.
There are benefits to life in North Charleston. Not least of these: access to gorgeous coastal landscapes at places like Riverfront Park.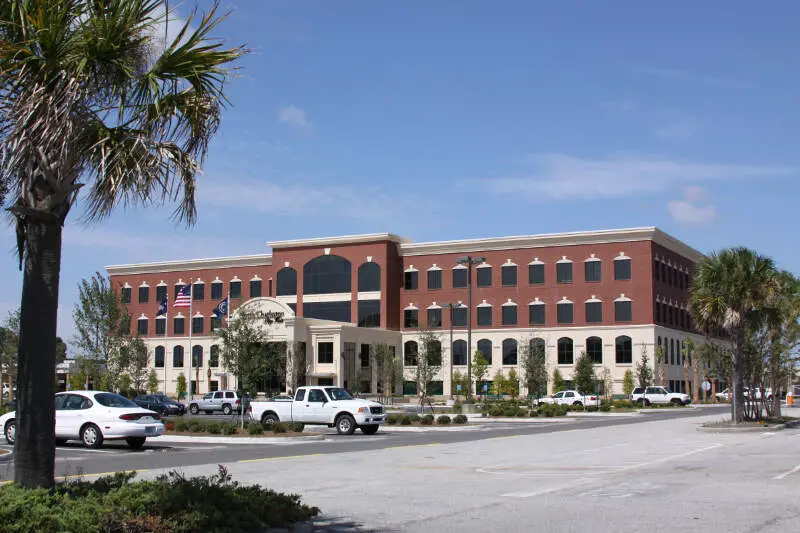 Source: Public domain
Once one of the most important cities in the country, New Orleans has faced its share of trauma during the 21st century. From Hurricane Katrina to urban blight, the Crescent City has become synonymous with poverty and high crime rates. In fact, it stands as the number 10.0 most violent city in America.
During a single year, New Orleans reported 5,215 violent crimes. For a city of just 393,779 people, that equates to a crime rate of 1,324 per 100k people. The murder rate is even more shocking, with a total of 201 killings in a 12-month period.
Don't completely count out New Orleans, though. It still has great cultural significance, in events like the