No one wants to believe that they live in a dangerous city. But the fact is that your city may not be as safe as the city next door.
But instead of running and hiding under the covers, it's better to get informed — which cities in America should you pay a little more attention to your surroundings as you walk home from work?
What is the most dangerous city in America? It turns out that, based on the most recent FBI Crime data, Memphis, TN has attained the throne of the city with the highest crime rate. It ranked as the most dangerous city in America for 2023 based on the data.
This is our tenth time ranking the most dangerous cities in the United States using Saturday Night Science.
The 10 Most Dangerous Cities In America For 2023
You might be thinking to yourself at this point — where's Chicago? Isn't that some kind of post-apocalyptic, world war 3 type city?
Well, it actually ranks outside the top 100 on the most dangerous list with a pretty normal overall crime rate.
And while these places are some of the most dangerous in America, you have to remember America is a safe place to live relative to the rest of the world. Be glad you don't live in Caracas, Venezuela where the murder rate is 2x higher than any US City (Here's looking at you Detroit).
Read on to learn more about our methodology or skip to the end for a full chart of the data with the crime rate for each city.
Or for more reading on places across America check out:
---
Table Of Contents: Top Ten | Methodology | Summary | Table
---
The 10 Most Dangerous Cities In The United States For 2023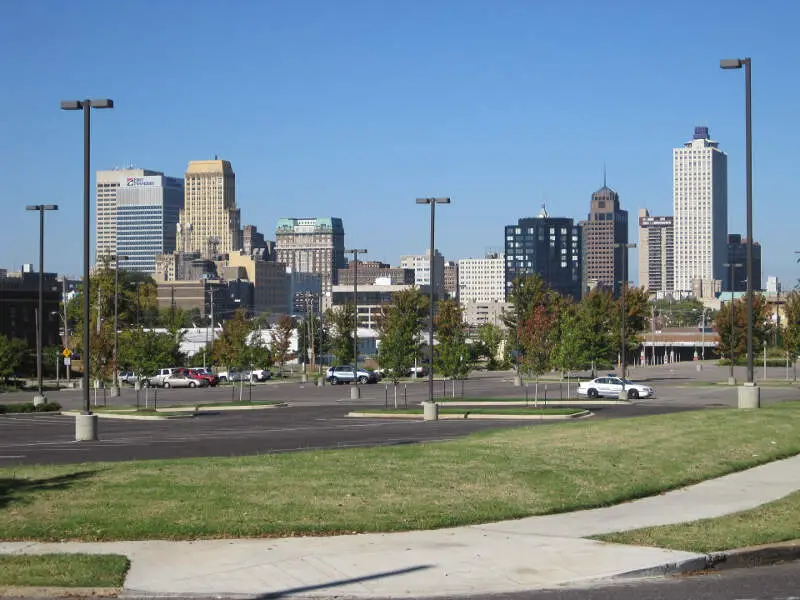 Now to Tennessee we go, and we visit Memphis, the most dangerous city in America. Memphis is the largest city in the top ten, and it's also the most violent of all the cities we're going to talk about.
That means Memphis is rough.
Memphis may just be the worst city in America in many categories. Residents faced a 1 in 49 chance of being raped, assaulted, or murdered last year which is a 5% higher rate than the previous reporting year. There are perhaps 10,000 gang members in Shelby County. Why is Tennessee so violent? Like many of the states we've discussed earlier, poverty, high drug use and a lack of solid jobs are all contributing factors. A lot of property crime from druggies and other low lifes breaking into property, looking for drugs or money for drugs
Seems like they can't find enough cops in Memphis to deal with the some of the people who make their city such a dangerous one.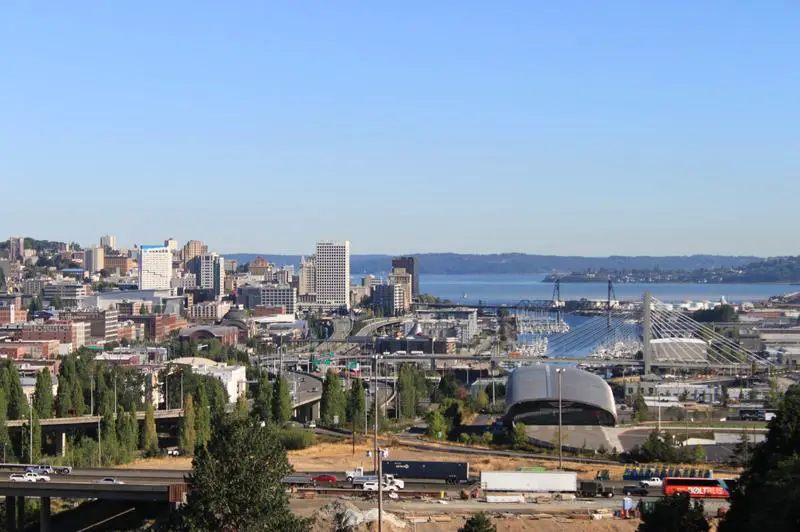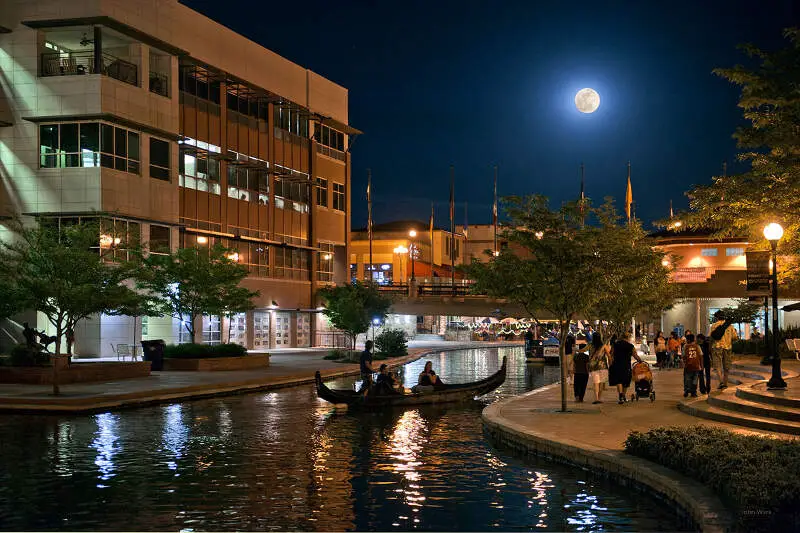 Making our way out west, we take a quick stop in the city of Pueblo, Colorado.
There are many people who live in Colorado, who defend Colorado, but you can't defend Pueblo. This small city of around 100,000 people ranks as the 7th worst place in the nation for property crimes. That means lots of stolen cars, cell phones and even toys.
Now if you read the forums, it sounds like people who live in Pueblo are pretty defensive about their city being classified as dangerous. Either they're in denial, or they don't really seem to notice how bad things really are in their city. Hopefully the people who do want Pueblo to clean up its act get the support from their law enforcement agencies.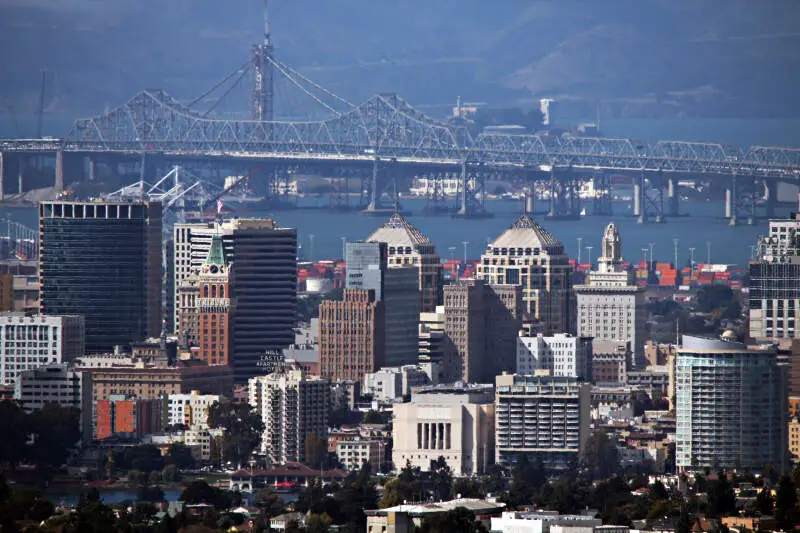 Oakland, Oaktown, O-Town, Bump City. You get the point.
While people continue to migrate from San Francisco to Oakland to avoid insane property prices, they aren't moving to avoid crime. Oakland ranks over thirty spots higher than San Francisco on the crime ranking. Oakland has the 10th highest violent crime rank in the country and the fifteenth highest property crime rate. There's even a Wikipedia page devoted to crime in Oakland.
In many areas of Oakland, you don't want to drive through at night. About 80 people a year get killed in Oakland – which is about once every four days. If you're young, black and poor, statistically, you will look like you're in a gang. And if you're a white guy driving a Prius, looking for directions, well, that just won't go over very well.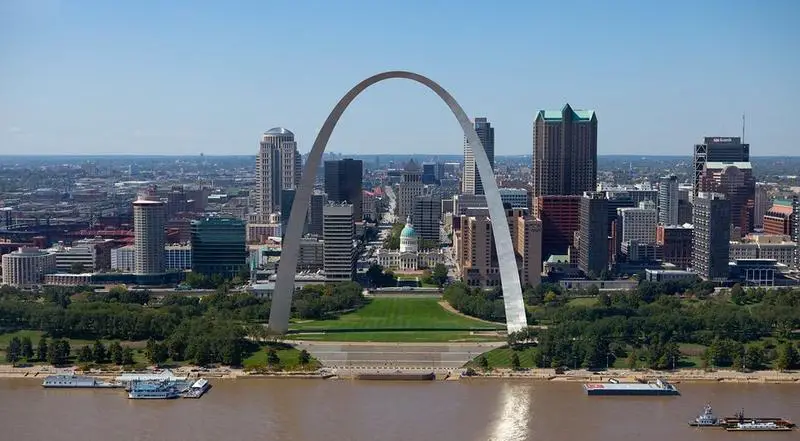 And where's the 5th most dangerous city in the United States? That would be St. Louis.
St. Louis ranks as the 13th most violent place you can live in the nation. And have you ever heard of East St. Louis? That's not even in the same state of St. Louis, and that place makes most small towns look like a fairytale. Last year, more than 200 people were murdered in St Louis. That's like 2 out of three days that someone here gets ghosted.
Sure, most of the crimes that happen here are between rival gangs, and within certain neighborhoods. But that doesn't mean the violence doesn't spill into other parts of St. Louis. Fact is, if you live in St. Louis, you can't feel safe at all.
As the sun sets in St. Louis each day, MOST of the city's hard working, church going, community loving people are safe. But never really safe.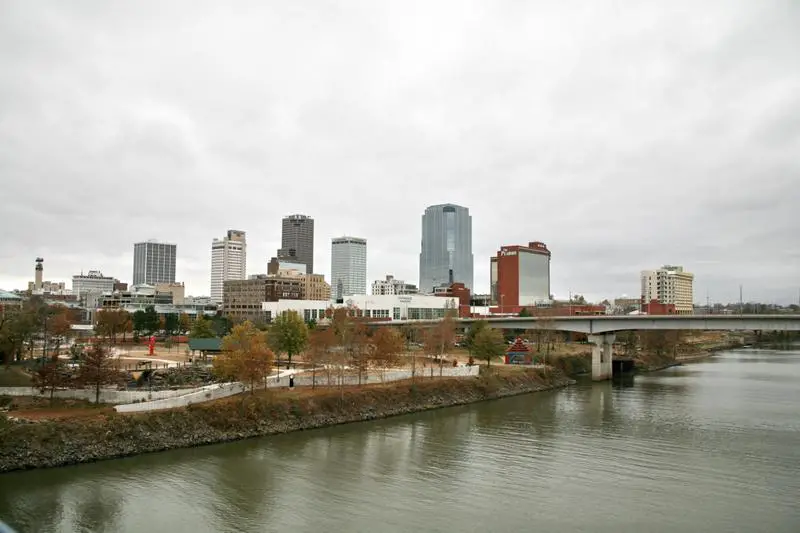 We go a couple of states over, in Arkansas, where we visit Little Rock.
Arkansas is another poor state in the south with a far-higher than average number of murders, rapes, assaults and robberies per capita. If you live in the Natural State, don't leave your car doors unlocked; there were more than 7,100 vehicles stolen in the state of Arkansas in 2017.
Little Rock is rough. It's in the top 5 for both violent AND property crimes in America. It's always on some list of most dangerous places in the US for one year or another. For a city its size, 50 murders a year is sky high. It's not Memphis rough, but in a lot of places, it's straight dangerous.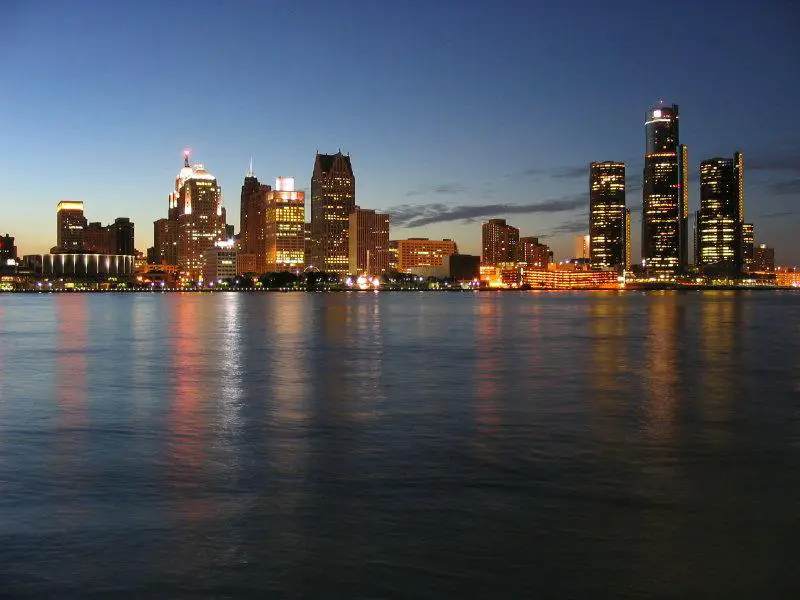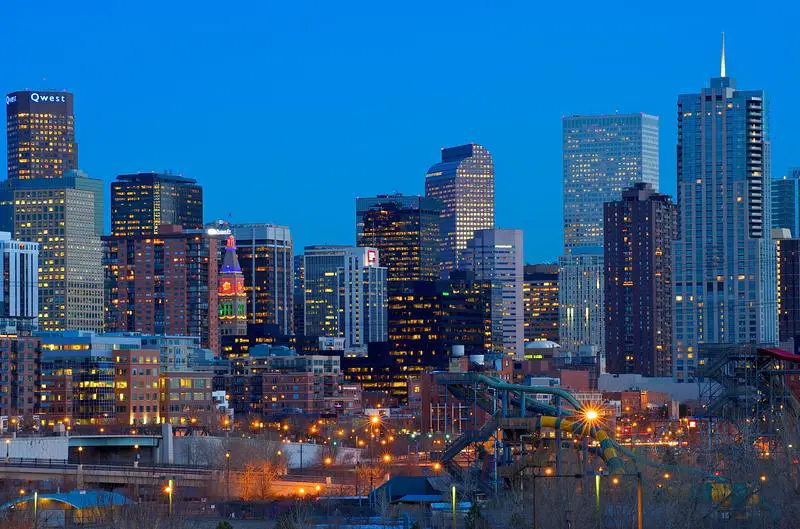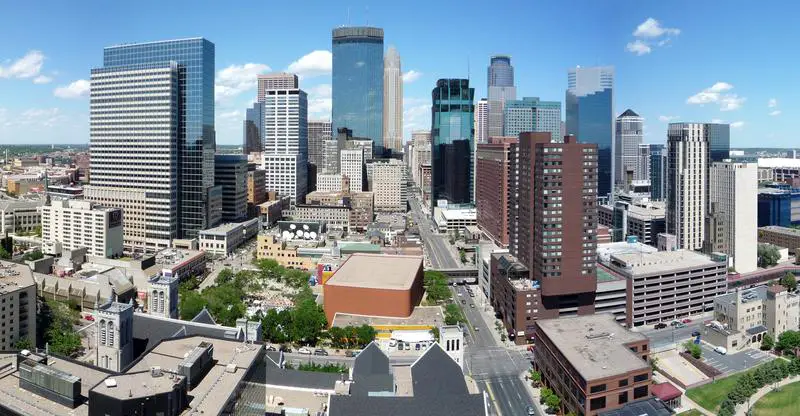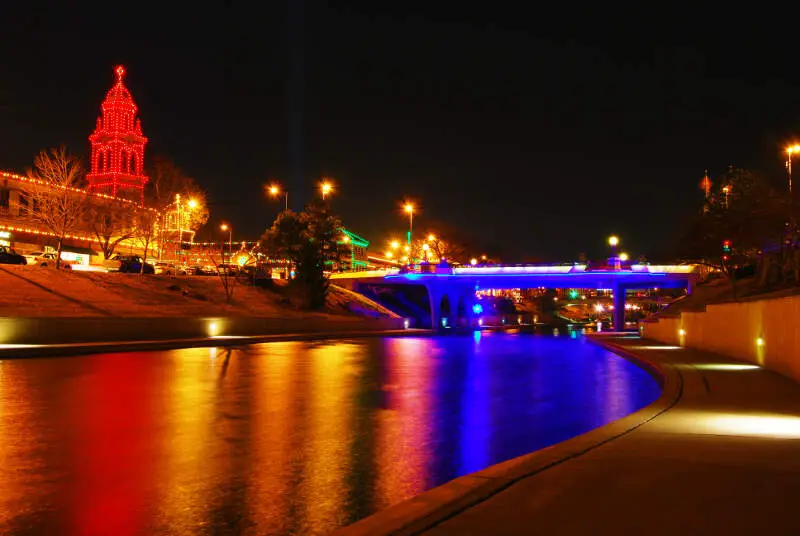 Methodology: How We Determined The Most Dangerous Cities In The US For 2023
Every year the FBI release two crime datasets, a preliminary dataset limited to the biggest cities in the country, followed by a more detailed release at the end of the year.
For our analysis, we used Saturday Night Science and focused on the recently released Uniform Crime Report.
So what criteria did we use? Have a look:
Violent Crimes Per Capita
Property Crimes Per Capita
We ranked each city from 1 to 214 for the two criteria with 1 being the most dangerous score. We then averaged the two rankings into one "Dangerous Index".
Finally, we ranked every city on the "Dangerous Index" with the lowest index being the most dangerous in the country — Memphis. Read on for a bit more on why these cities have such high crime rates.
We updated this article for 2023. This is our tenth time ranking the most dangerous cities in America. This article is an opinion based on facts and is meant as infotainment — don't freak out.
Or check out the safest cities in America.
Summary: The Most Dangerous Cities In The US
The final returns from the FBI's data set show that Memphis ranks as the most dangerous city in America for 2023.
However, there will be a new data set coming out early this year. At that point we can revisit Memphis's status — that is if they haven't beaten us all up already.
Here's a look at the safest cities in America according to the data:
Fishers
Naperville
Carmel
For more reading on the dangerous side check out:
Most Dangerous Cities In The United States For 2023
Rank
City
1
Memphis, TN
2
Tacoma, WA
3
Pueblo, CO
4
Oakland, CA
5
St. Louis, MO
6
Little Rock, AR
7
Detroit, MI
8
Denver, CO
9
Minneapolis, MN
10
Kansas City, MO
11
Springfield, MO
12
New Orleans, LA
13
Albuquerque, NM
14
Cleveland, OH
15
Salt Lake City, UT
16
Baton Rouge, LA
17
Chattanooga, TN
18
Birmingham, AL
19
Houston, TX
20
Dayton, OH
21
North Charleston, SC
22
South Bend, IN
23
Philadelphia, PA
24
Seattle, WA
25
San Antonio, TX
26
Aurora, CO
27
Winston-Salem, NC
28
Lubbock, TX
29
Vallejo, CA
30
Lakewood, CO
31
Billings, MT
32
Beaumont, TX
33
Milwaukee, WI
34
Portland, OR
35
Tulsa, OK
36
San Francisco, CA
37
St. Paul, MN
38
Baltimore, MD
39
Spokane, WA
40
Topeka, KS
41
Norfolk, VA
42
Knoxville, TN
43
Orlando, FL
44
Springfield, IL
45
Vancouver, WA
46
Wichita, KS
47
Cincinnati, OH
48
Atlanta, GA
49
Fayetteville, NC
50
Peoria, IL
51
Shreveport, LA
52
Indianapolis, IN
53
Greensboro, NC
54
Dallas, TX
55
Las Cruces, NM
56
Toledo, OH
57
Berkeley, CA
58
Fresno, CA
59
San Bernardino, CA
60
Evansville, IN
61
Akron, OH
62
Sacramento, CA
63
Grand Rapids, MI
64
Fort Lauderdale, FL
65
Rochester, NY
66
Washington, DC
67
Amarillo, TX
68
Tucson, AZ
69
Tempe, AZ
70
Syracuse, NY
71
Fargo, ND
72
Mobile, AL
73
West Palm Beach, FL
74
Anchorage, AK
75
Stockton, CA
76
Davenport, IA
77
Gainesville, FL
78
Lansing, MI
79
Corpus Christi, TX
80
Rockford, IL
81
Buffalo, NY
82
Durham, NC
83
Phoenix, AZ
84
Tallahassee, FL
85
Kent, WA
86
Colorado Springs, CO
87
Bakersfield, CA
88
Costa Mesa, CA
89
Waco, TX
90
Lafayette, LA
91
Richmond, CA
92
Des Moines, IA
93
Oklahoma City, OK
94
Austin, TX
95
Omaha, NE
96
Los Angeles, CA
97
Anaheim, CA
98
Everett, WA
99
Jacksonville, FL
100
Inglewood, CA
Dangerous Places By State