This article is an opinion based on facts and is meant as infotainment. It is our seventh time ranking the most dangerous places to live in Delaware and is updated for 2021.
You would think that being the oldest state in the country, you should've had plenty of time to work out your kinks. Well, that's not the case in Delaware. The First State has its fair share of dangerous cities.
Delaware does have close to a million people in a state that takes less than an hour to drive from Laurel to Rehobeth Beach, its widest section, so there's bound to be problems, right? Right. And RoadSnacks is here to tell you just where those problems are located: we created a list of the most dangerous places in Delaware for 2021.
How'd we do it? We consulted the numbers. In total, we analyzed 20 cities. We looked at the FBI's latest crime report for violent crime and property crime statistics for every place with over 2,000 residents. We discovered that Delaware's violent and property crime numbers are even scarier than the most dangerous place in the state. If you guessed that most of the state's problems are centralized around Delaware's two largest cities, Wilmington and Dover, you're partially right. But honestly, the state has done a fair job of keeping it's crazy spread evenly across the state.
And while Delaware might not be one of the top ten most dangerous states in the country, the state's most dangerous places do need some work. Maybe more police? Security cameras? Drug programs? We're not entirely sure. One thing that we are sure about, however, is that you should take a look at our list of Delaware's most dangerous places before you make any life changing decisions.
To see our list of Delaware cities with more issues than the Milford Deacon, take a look below.
The 10 Most Dangerous Places To Live In Delaware For 2021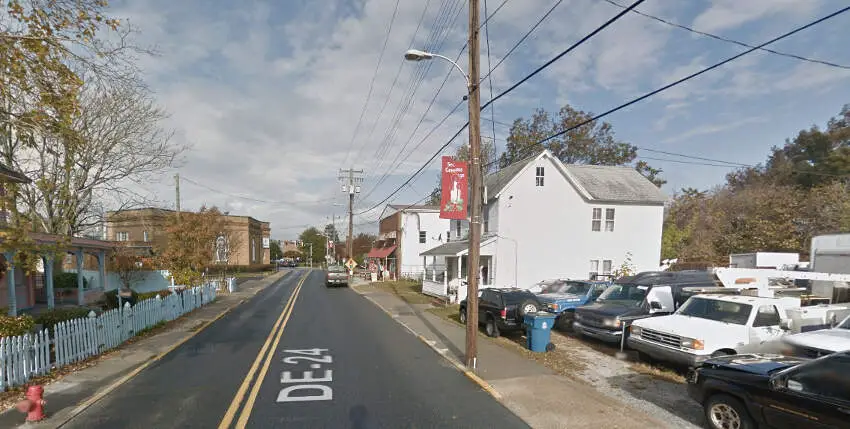 Source: Wikipedia
Do not be deceived by the small-town charm of the first city on this list. You may want to watch your back in Laurel. Crime in this southern Delaware town is considerably higher than the national average.
Your possessions are most in trouble here. The community is number 1 in the state for burglaries. So, it might not be a bad idea to invest in extra home security if you live in Laurel. After a good night's sleep, you can head out for a day at one of Delaware's first state parks, Trap Pond. The wetland forest attracts hikers, bird-watchers, and fans of fishing.
Just make sure you keep an eye on those around you. Laurel ranks second highest for violent crime.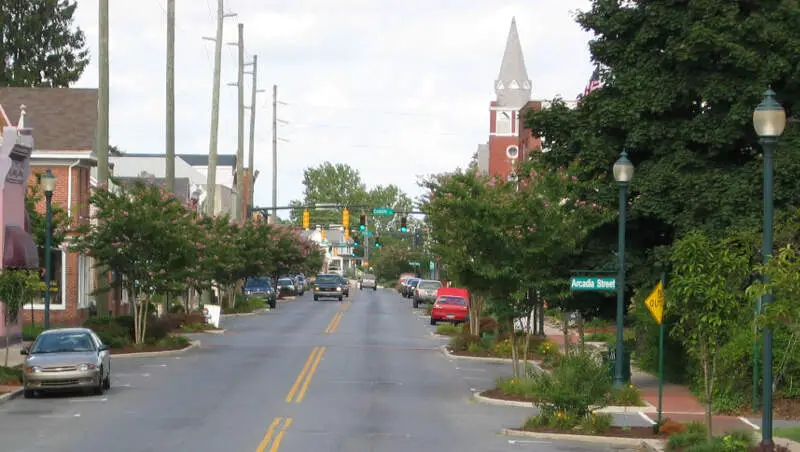 When it comes to the community's current highlights, we doubt anyone is bragging about its highest place rank for rape and highest place rank for total crime in Delaware. In 2020, Seaford was lowest on this list. Its number 2 spot in 2021 suggests crime is trending down. If that pattern continues, high rates of lawlessness may even be a thing of the past someday.
Life in the area is not all bad though. This city is proud of its history, which visitors and residents alike can immerse themselves in at the Seaford Museum. Now that is a comforting thought to enjoy as you stroll along the nearby Nanticoke River.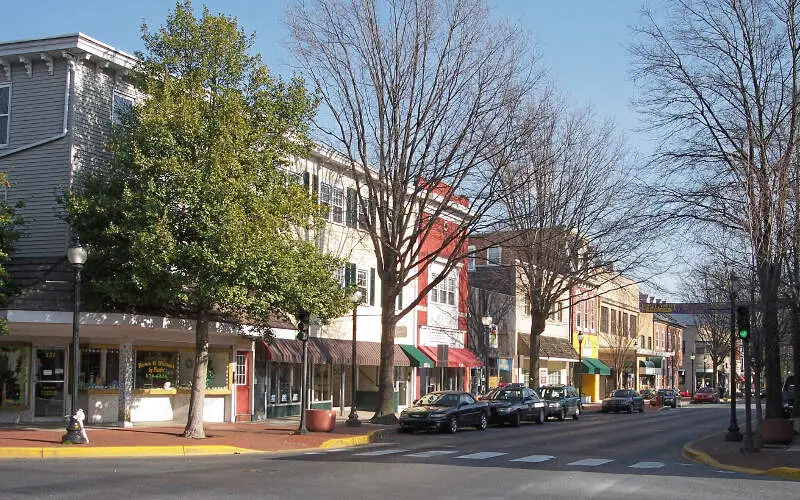 Dover is headed in the wrong direction. The state's capital was formerly the fifth most dangerous city in Delaware but is now the third.
A problem with property crime is partly to blame for the change. The second largest city on this list must have a decent population of people who enjoy playing with fire. More arson occurred in this community than any other one included in this countdown.
Being out and about in Dover is not safe either. Be sure to keep tabs on personal items when seeing sights like the Dover International Speedway. If you do not, you might join the 1,886 people who were victims of larceny in 2019 and discover that possessions like your phone or wallet are missing.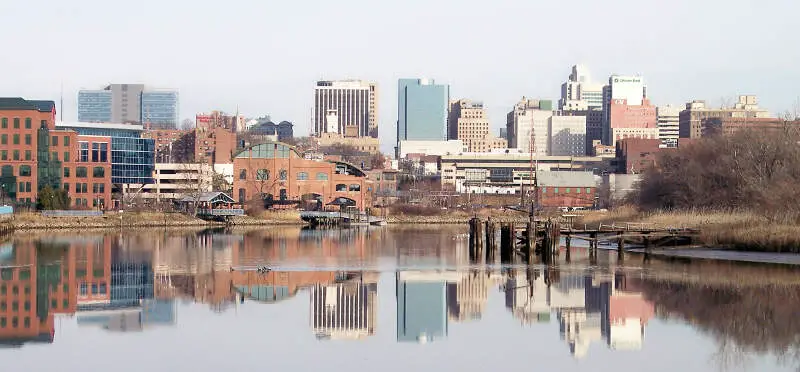 A prime location between New York and Washington, D.C. draws people here but the criminal activity just might drive you away. This community does not snag the top spot as most dangerous, but it leads in plenty of other categories including violent and property crimes.
Wilmington's 70,624 residents make it the most populous city in the state. The area is also the deadliest on this list. There were 24 murders recorded here in 2019. But shockingly enough, crime may be improving. In 2020, the community was the second most dangerous city in Delaware.
If you can handle the risks that come with being here, there is plenty to do in neighborhoods like the Riverfront.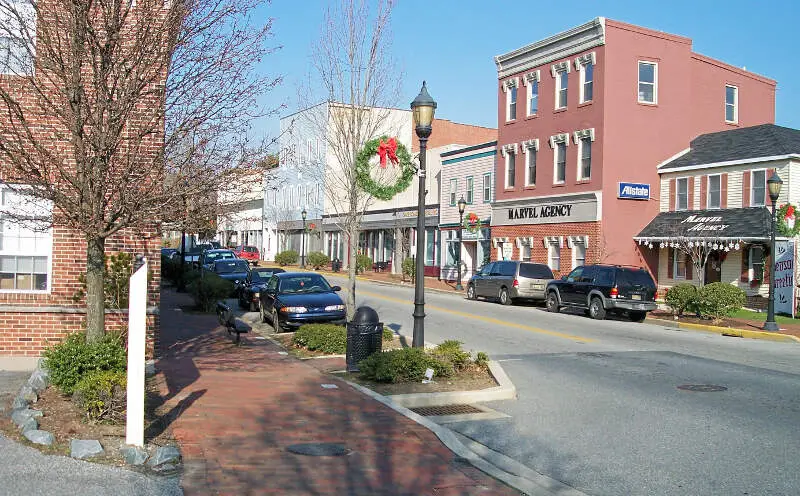 Milford is a mid-sized city in Kent and Sussex counties. A third highest place rank for property crime in Delaware helped it land a spot on this list.
People here just cannot seem to keep their hands off items that belong to others. There were 505 larcenies, 68 burglaries, and 12 car thefts in 2019.
Your property is not all you have to worry about. The area has also been plagued by 84 violent crimes.
That is enough to make any resident want to get away from it all with a trip to Milford's DuPont Nature Center or Abbott's Mill Nature Center.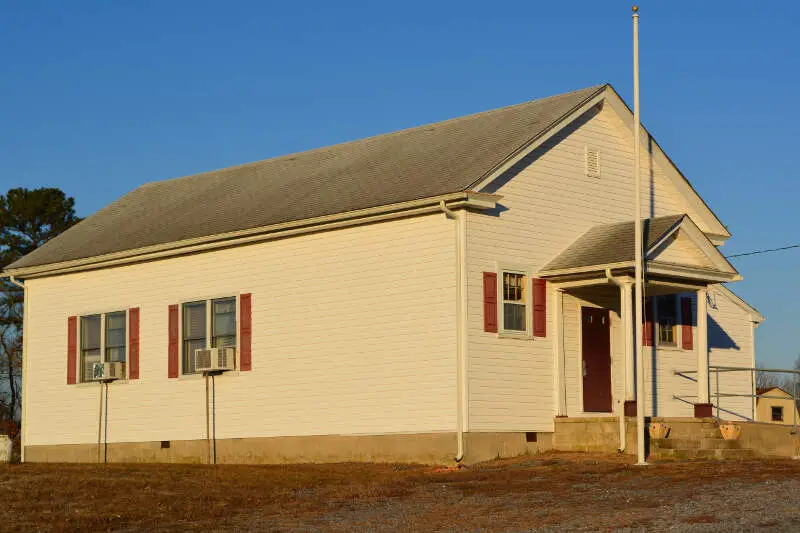 Source: Public domain
Though no one was robbed or killed in 2019, the year of the most recent data, crime appears to be on the rise in Millsboro. The town's sixth place position on this list is a far cry from its previous ranking as the 12th most dangerous city in Delaware.
The area had 27 violent crimes in 2019, but 4 of those were rapes. Sadly, the town ranks second highest in the state for that offense.
When it comes to property crime, in 2019, nearly the same number took place in Millsboro as in Laurel. The two communities also have a population that is nearly identical in size.
An upside to this unnerving area is its proximity to Bethany Beach, Rehoboth Beach, and Dewey Beach. All three are close by for a quick getaway when things start to seem too grim.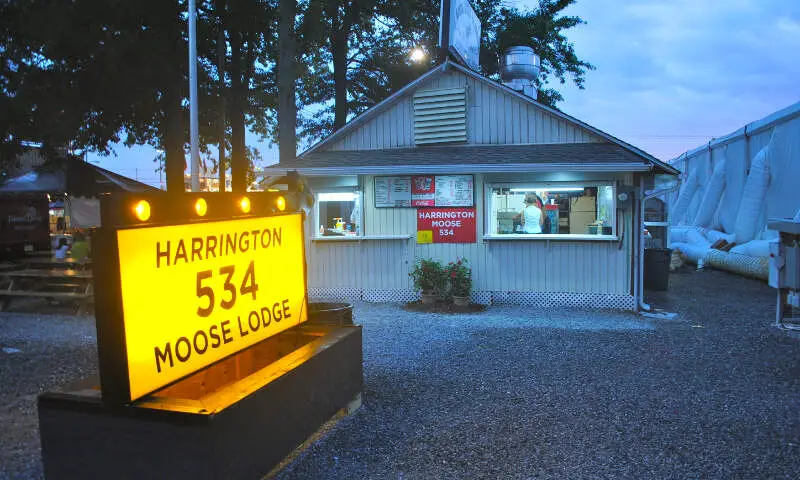 You might not get out of Harrington alive, literally. The city is the only area on this list with a population under 10,000 that had any homicides in 2019. Another disconcerting fact is that Harrington ranks highest in the state for murder.
Your life is not the only thing you are taking a gamble on here. The area ranks third highest in Delaware for violent crime in general. The chance of one happening to you is one in 104. If you could care less about those odds, you might enjoy a visit to the local casino.
For people that can look past its imperfections and call Harrington home, there is some good news. Of the cities on this list, the community had one of the lower number of burglaries.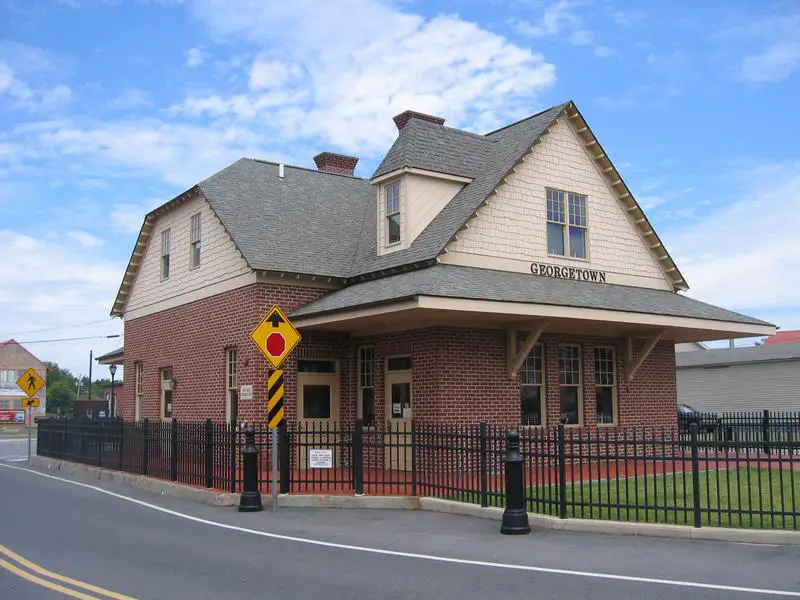 Georgetown has come a long way since 2020 as it now ranks as the eighth most dangerous city in Delaware. The Sussex county seat still has plenty of work to do though. Getting a grip on violent crime would be a good start.
During its traditional Return Day gathering, the town celebrates the notion of burying the hatchet. But ironically, residents and visitors seem to have a knack for ruffling each other's feathers every other time of year. In 2021, there were 31 aggravated assaults in Georgetown.
If you do manage to avoid the violence, your belongings may not fare much better. The area ranks 4th in Delaware for burglary.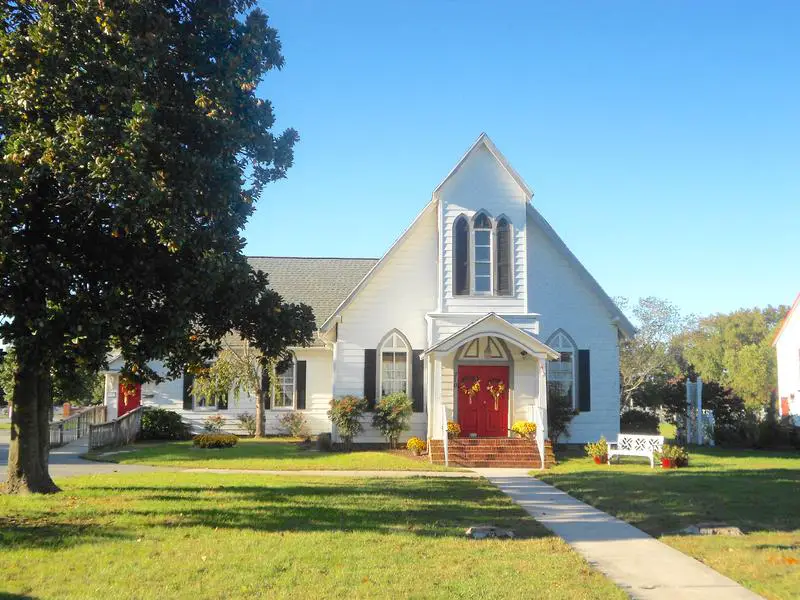 Source: Public domain
The least populous community on this list also had some of the lowest rates of crime in 2019. When the bad apples in this farm-focused community did disregard the law, they often committed property crimes.
We have a feeling residents consider the 66 larcenies, 9 burglaries, and 2 stolen cars all good reasons to double check their locks.
And though crime numbers may seem low, Bridgeville still made quite the leap from its rank as the 18th most dangerous city in 2020 to ninth for 2021. Just keep that in mind as you make your way to the Apple Scrapple Festival.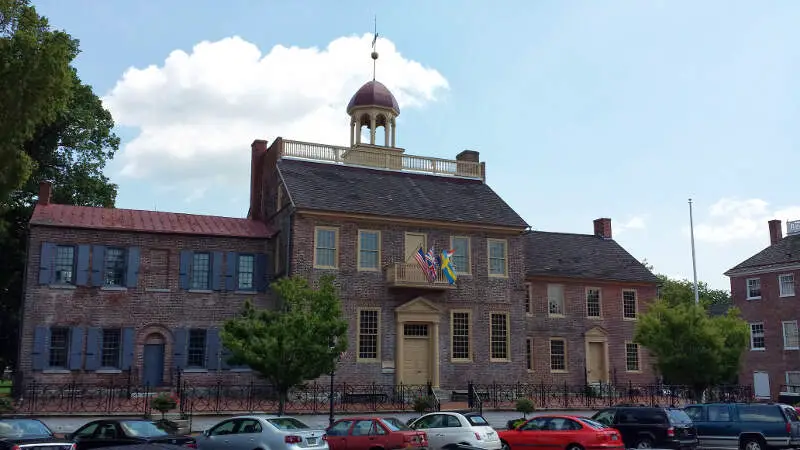 New Castle is only a short drive from downtown Wilmington. When exploring it, you may feel slightly at ease knowing that the area dropped in rank from the ninth most dangerous city in Delaware in 2020 to the tenth for 2021.
However, property crime is a major problem for this community, which ranks ninth highest in the state for it. In fact, the rate of property crime in New Castle is considerably above the national average. If that is not shocking enough, you have a one in 24 chance of being a victim of one.
Violent crime certainly exists here too but it was not as much of an issue in 2019.
Graphing The Most Dangerous And Safest Places In Delaware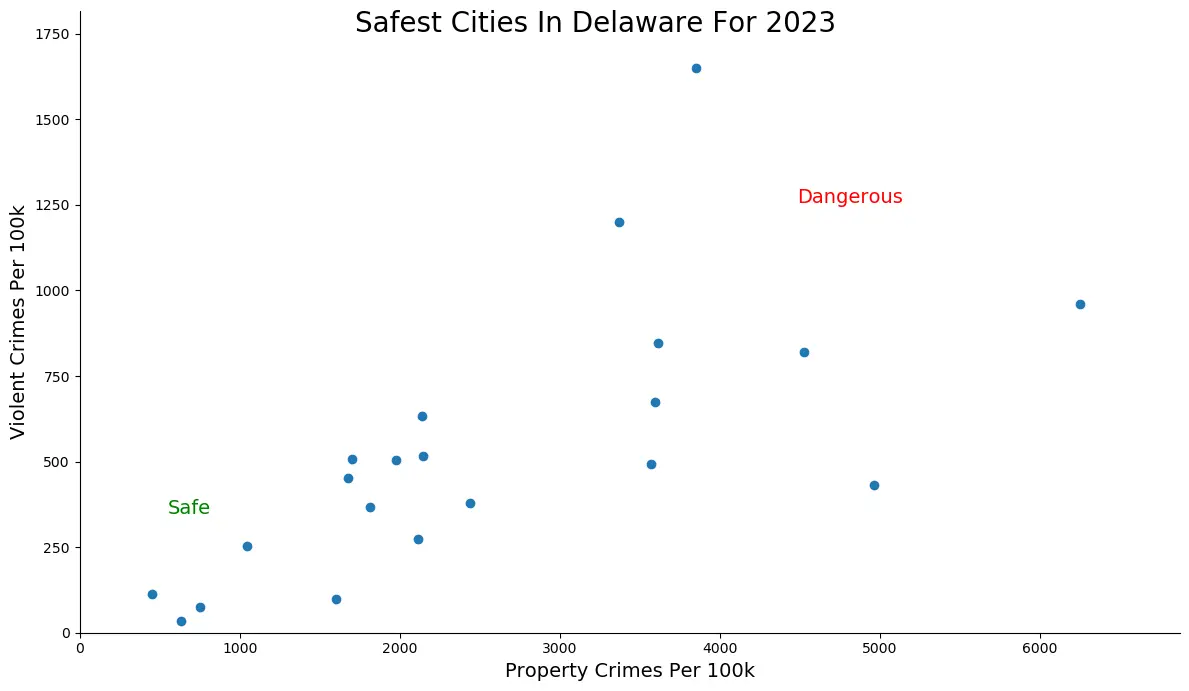 Click To Enlarge
How we determined the most dangerous cities in Delaware for 2021?
Every year the FBI release two crime datasets, a preliminary dataset limited to the biggest cities in the country, followed by a more detailed release at the end of the year.
For our analysis, we focused on the JUST released 2019 data, specifically the 2019 Crime In The United States Report. We will update the results when data becomes available in September 2021.
So what criteria did we use? Have a look:
Violent Crimes Per Capita
Property Crimes Per Capita
In order to make the analysis as apples to apples as possible, we only considered Delaware cities over 2,000 in population. That left us with 20 cities in Delaware.
We then ranked each city from 1 to 20 for the two criteria with a #1 ranking being the most dangerous for the particular criteria.
Next, we averaged the two rankings into one "Dangerous Index".
Finally, we ranked every city on the "Dangerous Index" with the lowest index being the most dangerous in Delaware — Laurel. Any ties went to the smaller city. You can download the data here.
Read on for a detailed look at the 10 most dangerous cities in Delaware.
Locking It All Up In Delaware
So what is the most dangerous city in Delaware? After analyzing 20 cities in Delaware, Laurel takes the top spot as the most dangerous city in Delaware based on the most recently reported FBI data — 2019.
The latest FBI crime data shows that Laurel ranks as the most dangerous city in Delaware for 2021.
We want to point out again that there's still safes places in Laurel and that this isn't a comment on the people that live there. So please don't beat us up.
Some might wonder why we produced this list. Well, one goal is to definitely help people navigate these dangerous cities when trying to make an informed decision on what city they should call home.
What's the most dangerous city in Delaware? Without further adieu. the most dangerous city in Delaware for 2021 would be Laurel.
If you're curious to see if your city made the list, take a look at our list below. And if you don't see your city there, head to the bottom.
Learn more about the safest places in Delaware.
If you're looking for something more national, check out the most dangerous cities in America or the most dangerous states in America.
Here are the safest cities in Delaware:
Camden (Pop. 3,507)
Smyrna (Pop. 11,768)
Selbyville (Pop. 2,540)
Elsmere (Pop. 5,963)
Newark (Pop. 33,957)
Middletown (Pop. 23,079)
Clayton (Pop. 3,448)
Milton (Pop. 3,017)
Lewes (Pop. 3,286)
Ocean View (Pop. 2,180)
For more Delaware reading, check out:
The Most Dangerous Cities In Delaware
| Rank | City | Population |
| --- | --- | --- |
| 1 | Laurel | 4,469 |
| 2 | Seaford | 7,987 |
| 3 | Dover | 38,361 |
| 4 | Wilmington | 70,624 |
| 5 | Milford | 11,592 |
| 6 | Millsboro | 4,524 |
| 7 | Harrington | 3,652 |
| 8 | Georgetown | 7,558 |
| 9 | Bridgeville | 2,407 |
| 10 | New Castle | 5,558 |
| 11 | Camden | 3,507 |
| 12 | Smyrna | 11,768 |
| 13 | Selbyville | 2,540 |
| 14 | Elsmere | 5,963 |
| 15 | Newark | 33,957 |
| 16 | Middletown | 23,079 |
| 17 | Clayton | 3,448 |
| 18 | Milton | 3,017 |
| 19 | Lewes | 3,286 |
| 20 | Ocean View | 2,180 |