Delaware. The first state. The 2nd smallest state. The place with awesome beaches, where you get your country life and your city life and everything in between.
Where you have Philly wannabes on one side and chicks in the sticks on the other.
If you're from Delaware, you think it's the best kept secret around. But is it all good in your hood?
Just like every other state, Delaware has its least desirable spots. The purpose of this post is to use science and data to determine which places are the worst you could possibly live in if you make Delaware your home.
After analyzing 35 of the state's most populous cities (over 2,100 people), we came up with this list as the 10 worst places to live in the state of Delaware:
The 10 Worst Places To Live In Delaware For 2023
Where are these places, you wonder? And before you get all riled up and say we're picking on small towns in Delaware, that's not the case.
We understand there's a lot of good in every place. For example, the best place to live in Delaware is Ocean View.
However, according to data (which doesn't measure things like beauty and 'friendly people'), the state has far better options for making a place home. And the worst place to live in Delaware? The worst place to live in Delaware is Long Neck.
Read below to see how we crunched the numbers and how your city fared in 2023.
If you're looking for something more national, check out the worst cities in America or the worst states in America.
For more Delaware reading, check out:
---
Table Of Contents: Top Ten | Methodology | Summary | Table
---
The 10 Worst Places To Live In Delaware For 2023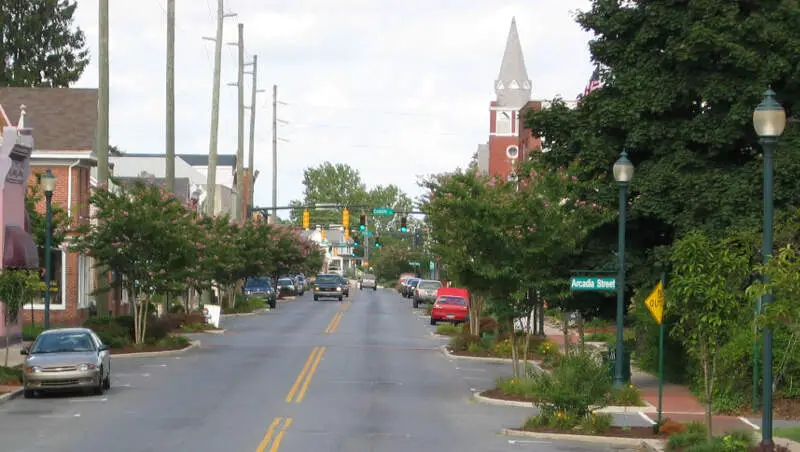 No, Seaford isn't near the sea. It's actually in the southwest section of Delaware, built along the Nanticoke River, a tributary of the Chesapeake Bay. (The town is named after Seaford, England, which, to be fair, does sit along the coast.)
More than just a confusing name, Seaford has other, more substantial, problems. It's unemployment rate runs an elevated 8.8%. At the same time, crime happens at 175% greater frequency than in the country as a whole.
There are benefits to life in Seaford. Still want a catch a glimpse of water? You can stroll along the river as part of the Nanticoke River Walk.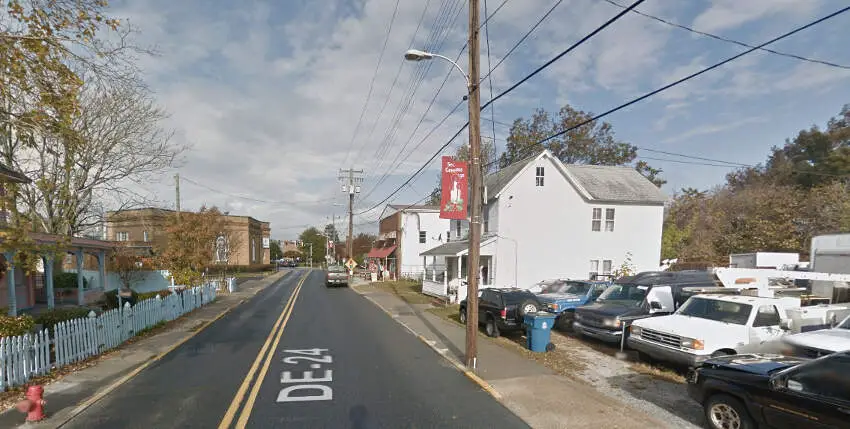 Source: Wikipedia
If you live in Laurel, this might not be a surprise, but you have the 3rd highest crime rate, per capita in the state of Delaware. Every year you spend here, you have a 1 in 25.7 chance of being the victim of a property crime like a car break in or home invasion robbery.
That's a lot of stolen cell phones, laptops and black license plates.
Plus, for such a small place, there were 60 violent crimes in the last FBI reporting year. That means if you spent a year there, you'd have a 1 in 64 chance of being raped or attacked.
Finally, the folks who live here earn the lowest salaries in Delaware. At $34,615 a household, that's simply not enough to get by for these Slower Lowers.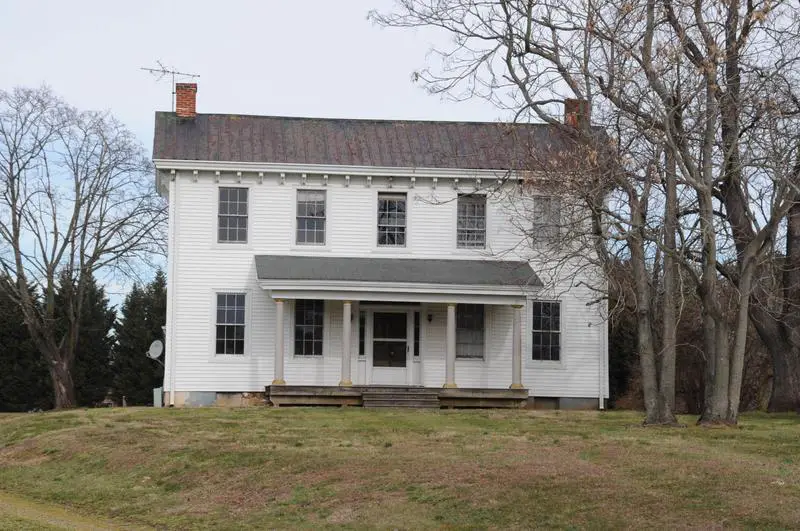 Bear has kind of a sink-or-swim economy. On the one hand, the unemployment rate sits at an elevated level of 7.8%. Meanwhile, the people with jobs fair rather well, with a local median income of $79,981.
This mixed financial situation leaves Bear as the number 4 hardest place to live in Delaware. Part of this comes from the high cost of living, which sits 10% above the national average. The median home value comes in at $238,200.
Housing is in demand in Bear because it acts as suburb to nearby Wilmington and, to a lesser extent, to Philadelphia, located a 45-minute drive to the northeast.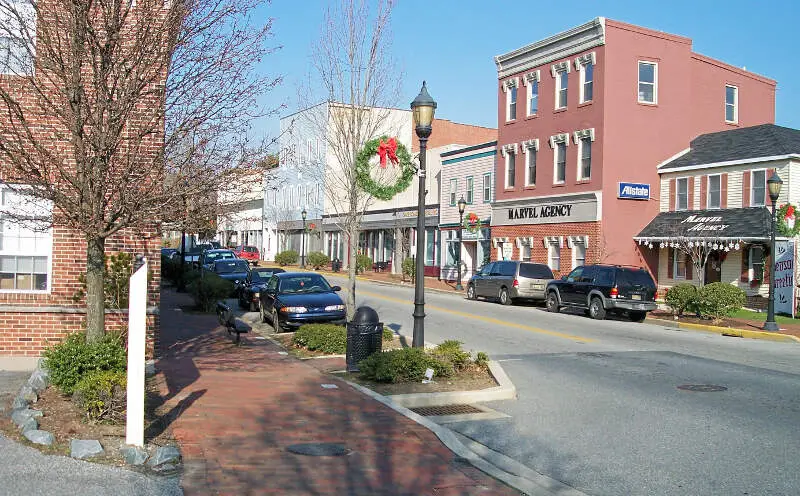 Milford is built along the Mispillion River in the central part of the state. A 15-minute drive will take you to Slaughter Beach and fun in the sun along the coast. Also, unlike many towns on this list, the economy of Milford is actually pretty good. The unemployment rate sits at a healthy 6.0% and the median income comes in at a respectable $47,849.
So why is Milford one of the worst spots in Delaware? Short answer: crime and living expenses. The crime rate in the area tracks 130% above the U.S. norm. At the same time, many of Milford's 11,249 residents have trouble making ends meet. The poverty rate stands at 17.7%.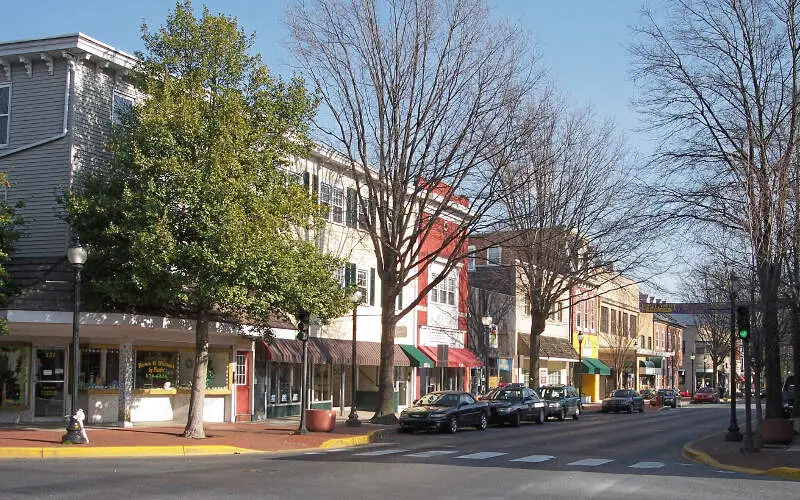 Dover has a 6.7% unemployment rate (9th in DE), below average income levels and the 2highest crime rate in the state.
This random City-Data comment sums up Dover.
"I visited Dover over the weekend (July 4th) and I have to say the place just seemed completely depressing.
"I saw lots people around Dover who looked…well bad. Like former alcoholics and drug addicts.
"And what's with the poorish looking area, where there were a lot of people in run down homes? And the huge ugly Dover Race Track.
"Just looked sad."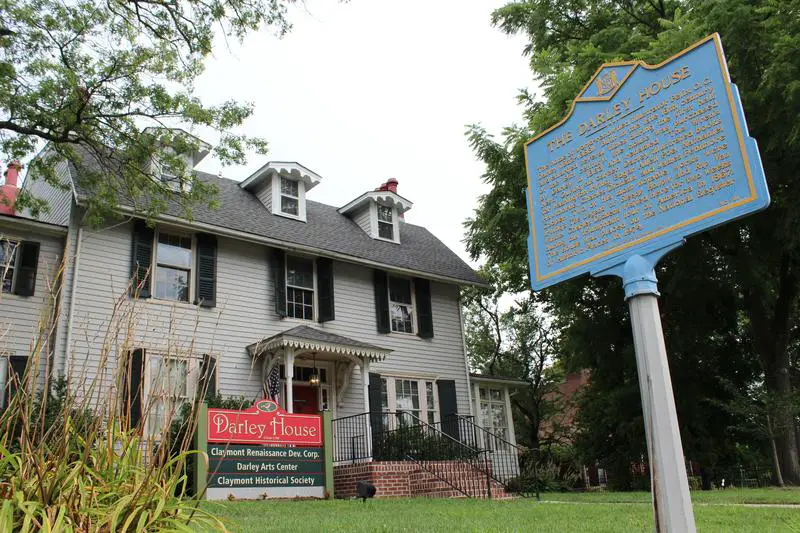 Claymont sits along I-95, between Wilmington and Philadelphia. It also overlooks the Delaware River, across the water from New Jersey. A murky job market and a high cost of living make this one of the most difficult places to put down roots in all of Delaware.
The local economy isn't terrible, but it isn't exactly thriving either. The unemployment rate stands at 5.2%, while the poverty rate hovers at 13.3%. This comes with an expensive lifestyle. The overall cost of living tops the national average by about 10%, with the median home price coming in at $219,100.
There are benefits to life in Claymont. The 9,508 residents have access to good education and many amenities. They can also enjoy the area's historical significance, with such landmarks as the Darley House.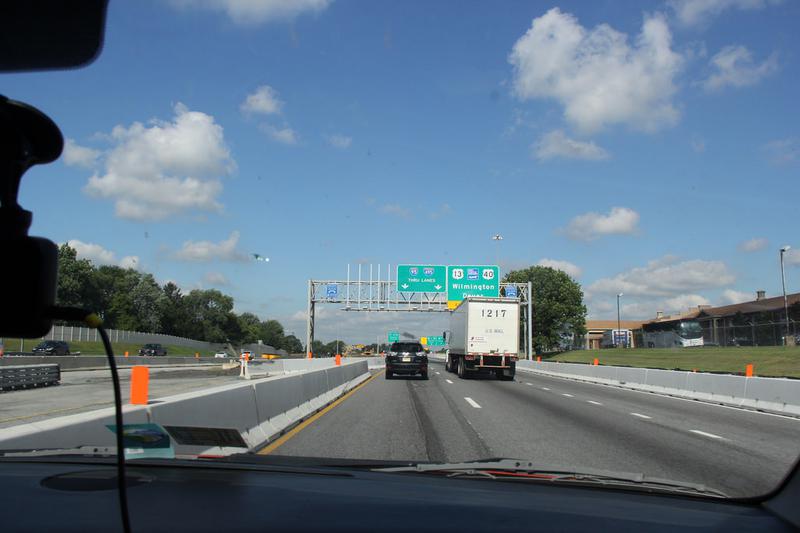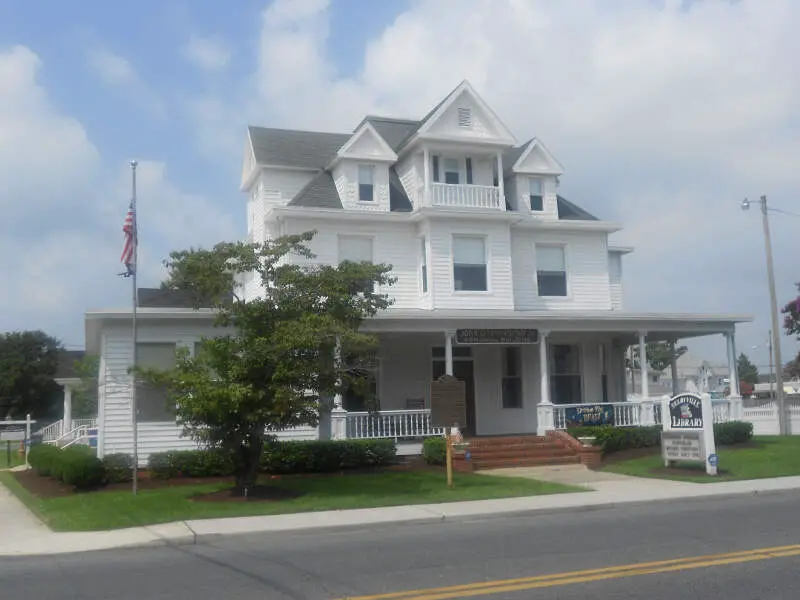 Methodology: How we determined the worst places to live in Delaware for 2023
To figure out the worst places to live in Delaware, we only needed to know what kinds of things people like and then decide what cities have the least amount of those things.
We don't think it's a stretch to assume that people like the following things:
Good education
Lots of jobs
Low crime
Low poverty
Nice homes
High incomes
High population density (Lots of things to do)
Short work commutes
Health insurance
The data comes from the Census's most recent American Community Survey and the FBI Uniform Crime Report.
We broke crime down into violent crime and property crime to give violent crime a more significant weight. If you did a simple calculation of all crimes per capita, property crimes are typically 7x more common and bias that ranking.
Furthermore, only cities with at least 2,000 people were considered — leaving 35 cities.
We then ranked each city from 1 to 35 for all the criteria, with a #1 ranking being the worst for the particular criteria.
Next, we averaged the rankings into one "Worst Place To Live Score."
Finally, we ranked every city on the "Worst Place To Live Score," with the lowest score being the worst city in Delaware — Long Neck. Read on for a detailed look at the ten worst cities in Delaware.
Editor's Note: This article is an opinion based on facts meant as infotainment. We updated this article for 2023. This is our tenth time ranking the worst places to live in Delaware.
Summary: Wrapping Up The Worst In Delaware
If you're looking at areas in Delaware with the worst economic situations, where there's higher than average crime and little to do, this is an accurate list.
And in the end, Long Neck ranks as the worst city to live in Delaware for 2023.
If you're curious enough, here are the best cities to live in Delaware:
Newark (Pop. 31,393)
New Castle (Pop. 5,482)
Ocean View (Pop. 2,556)
For more Delaware reading, check out:
Worst Places To Live In Delaware?
| Rank | City | Population |
| --- | --- | --- |
| 1 | Long Neck | 3,022 |
| 2 | Seaford | 7,852 |
| 3 | Laurel | 3,886 |
| 4 | Bear | 21,625 |
| 5 | Milford | 11,249 |
| 6 | Dover | 38,940 |
| 7 | Claymont | 9,508 |
| 8 | Brookside | 14,202 |
| 9 | Wilmington Manor | 8,212 |
| 10 | Selbyville | 2,806 |
| 11 | Wilmington | 70,926 |
| 12 | Edgemoor | 6,681 |
| 13 | Glasgow | 15,342 |
| 14 | Smyrna | 12,619 |
| 15 | Delmar | 2,241 |
| 16 | Harrington | 3,730 |
| 17 | Elsmere | 6,167 |
| 18 | Riverview | 2,091 |
| 19 | Camden | 3,786 |
| 20 | Bridgeville | 2,499 |
| 21 | Townsend | 2,671 |
| 22 | Rising Sun-Lebanon | 3,772 |
| 23 | Highland Acres | 3,910 |
| 24 | Pike Creek Valley | 11,718 |
| 25 | Greenville | 2,763 |
| 26 | Pike Creek | 7,398 |
| 27 | Millsboro | 6,542 |
| 28 | Hockessin | 13,464 |
| 29 | Lewes | 3,257 |
| 30 | North Star | 8,009 |
| 31 | Milton | 3,224 |
| 32 | Clayton | 3,845 |
| 33 | Newark | 31,393 |
| 34 | New Castle | 5,482 |
| 35 | Ocean View | 2,556 |