This article is an opinion based on facts and is meant as infotainment. It is our seventh time ranking the most dangerous places to live in Connecticut and is updated for 2021.
Connecticut is the 15th weathiest state in the country. You'd think with all that money, crime wouldn't stand a chance in The Constitution State.
Unfortunately, that's not the case. Connecticut has its fair share of dangerous places and RoadSnacks is here to tell you just where those places are located. We've done the unthinkable and created a list of the top ten most dangerous places in Connecticut for 2021 and listed them below.
How'd we determine the most dangerous places in horse country? We consulted the numbers. In total, we analyzed 93 cities. We looked at the FBI's latest crime report for violent crime and property crime statistics for every place with over 7,000 residents. We discovered that there has been an uptick in both violent and property crimes compared to the national average over the last four years.
Yes, Connecticut is one of the safer states in America, and, as you'll see is true for a lot of the cities on this list, its crime numbers are declining at an impressive rate. Connecticut's total violent crime fell by ten percent: one of the greatest drops in the country. But still, some cities are certainly more dangerous than others. With cities like Bridgeport recording the highest numbers of property crimes and violent crimes in the state's history, we are not shocked that Connecticut houses two of the most dangerous cities in the country. We are, however, surprised that this New England state is not one of the most dangerous states in the country.
Instead of relying on speculation, we dug into the FBI crime data in order to identify the most dangerous places in Connecticut. The result is the following list of top ten most dangerous places in The Nutmeg State:
The 10 Most Dangerous Places To Live In Connecticut For 2021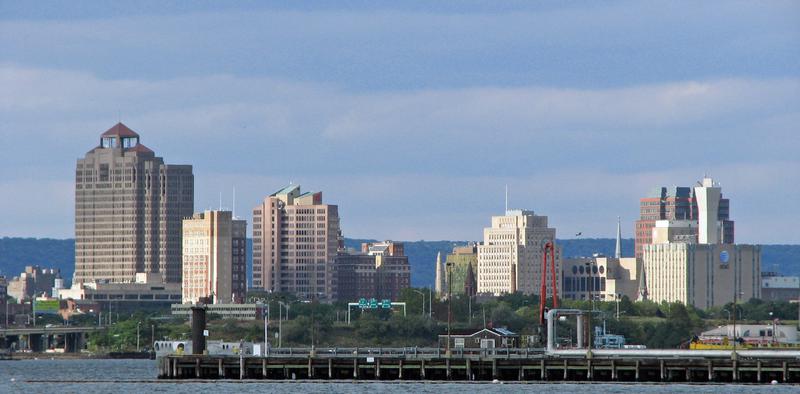 The numbers do not lie when it comes to the dangers of New Haven. The area can thank its criminals for helping it earn the title of most dangerous city in Connecticut for 2021 after the community ranked second lowest in 2020.
Property crime seems to have been their specialty — a staggering 4,958 property crimes were recorded in 2019. If that is not enough to keep you up at night maybe the thought of the 659 burglaries that occurred will. Fingers crossed the Yale University Art Gallery was not the victim of one.
People making off with the possessions of others was not all the New Haven Police Department dealt with. Their community was also rattled by a whopping 1,168 violent crimes. And as the number 1 city in the state for total crime, the officers here had their work cut out for them.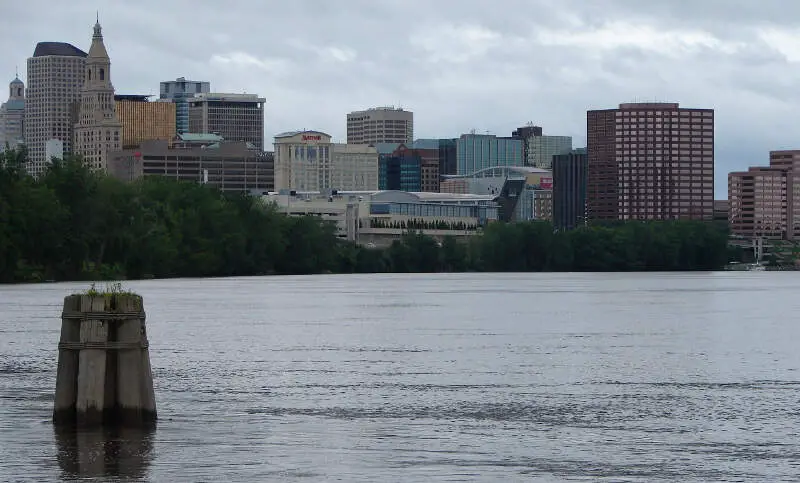 Source: Public domain
Not just the home of The Mark Twain House & Museum, Hartford is also known as the "Insurance Capital of the World." However, "Murder Capital of Connecticut" would be a more fitting nickname. This city ranks highest in the state for it.
Along with the 21 people that lost their lives in 2019, plenty of others were hurt during the 726 aggravated assaults that happened in Hartford.
With this tally, it comes as no surprise that the violent crime rate here is higher than that of Connecticut. If you thought things couldn't get worse, think again. The state capital also ranks as a leader in the number of cases of arson. Residents can blame that on the 50 that occurred in 2019.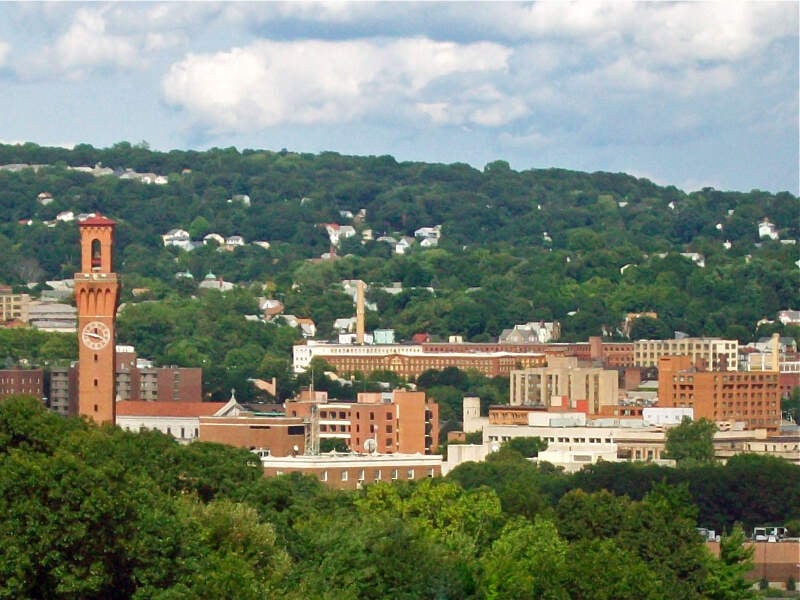 Sticky fingers are abundant in Waterbury. Just ask the area's 2,272 victims of larceny in 2019. That number is almost as shocking as the fact that there is a one in 33 chance that a property crime will happen to you while in this city.
Those startling odds are not the only reason you should be concerned. Violent crime is an issue in Waterbury as well. Though not as many were committed here as in other Connecticut cities, 325 reports are nothing to laugh at.
The city's criminal activity may be hard to overlook, but you can at least try and get your mind off it by visiting Fulton Park.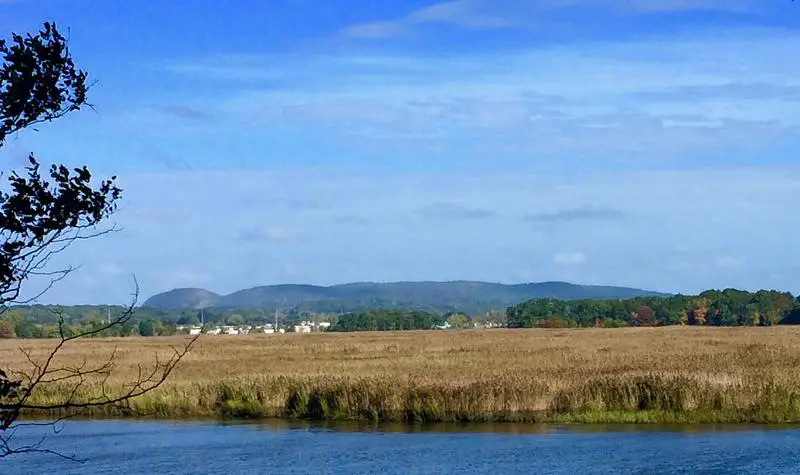 Let's just say you do not live in Hamden if you like feeling so safe you would leave your doors unlocked. Considering that the town ranks sixth highest for violent crime, it is more like the kind of place that makes you want to get a guard dog. If you do, at least you can enjoy walks on the Farmington Canal State Park Trail together.
We should probably mention that the community ranks eighth highest in the state for total crime too. If you did not already believe things were amok, consider the fact that Hamden used to be the 13th most dangerous city in Connecticut but is now the fourth.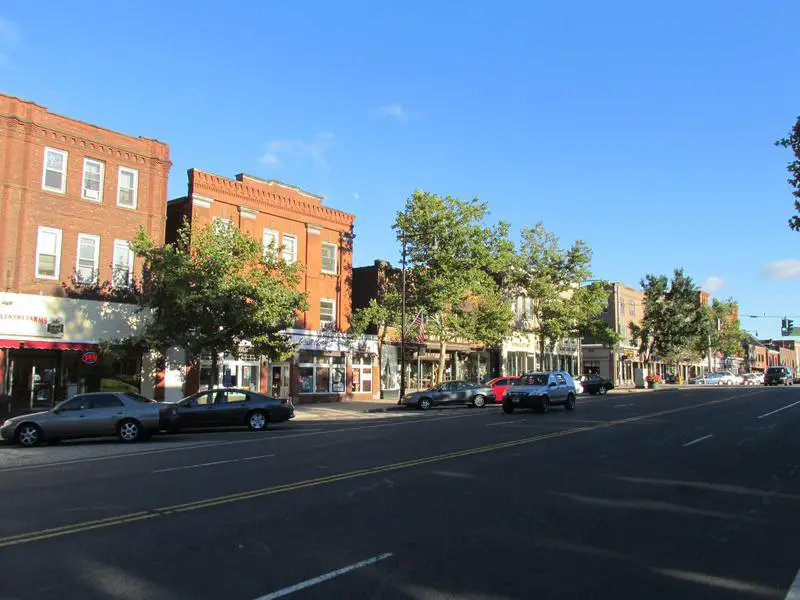 Located in Hartford County, this town also moved up significantly on our list. The community ended up as the fifth most dangerous city in the state for 2021 but in 2020 it was in 14th lowest place.
The change is partly due to the 1,376 property crimes that occurred. Those also help explain its seventh highest place ranking for property crime in Connecticut. Based on these statistics, it seems like people here would prefer to keep the books they borrow from the Manchester Public Library than return them, but that is just a hunch.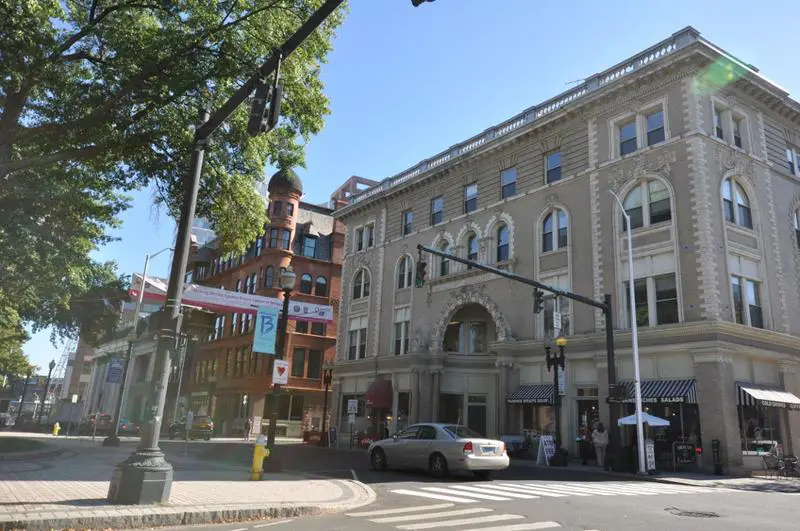 The beach access offered by Seaside Park might be a bright spot for Bridgeport, but the city's criminal activity certainly is not. You would be smart to keep your guard up here. The town joins the ranks of Hamden and Manchester as an area where disregard for the law appears to be worsening. The community went from 11th most dangerous city in Connecticut to sixth.
In 2019, the area had its share of heinous crimes. The offenses included 71 rapes and 17 murders. No one would blame you for second guessing a move or visit to this town based on those numbers.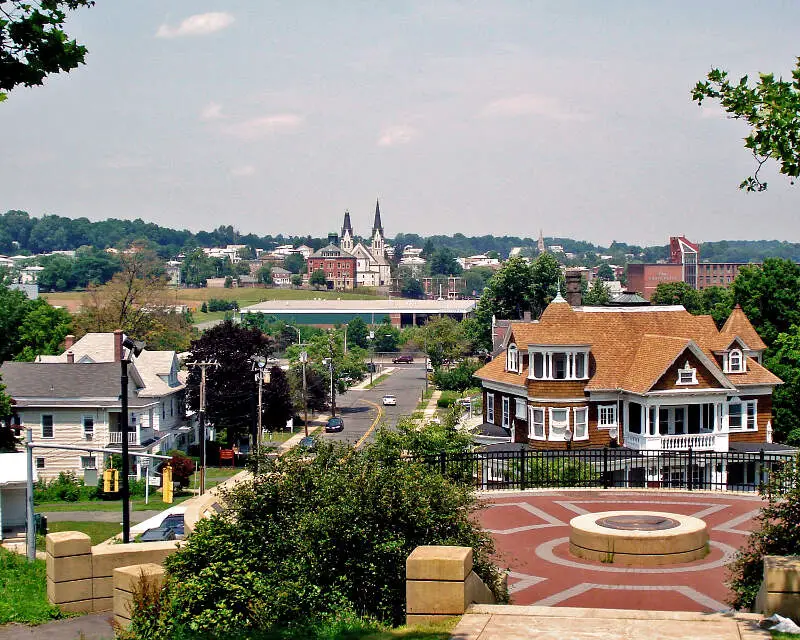 You could argue that life in New Britain is looking up. The town has moved several pots from its previous ranking in 2020. However, 2019 was not all sunshine and rainbows for this community in central Connecticut. The crime rate there is quite a bit higher than the national average after all.
When it came to violent crime, 193 aggravated assaults made up most of the 306 incidents that were recorded.
If you managed to avoid bodily harm in New Britain, it might have been your car that criminals got to — thieves made off with 181 of them. That is a real bummer if you were planning to use one of those sets of wheels to visit sights like Little Poland.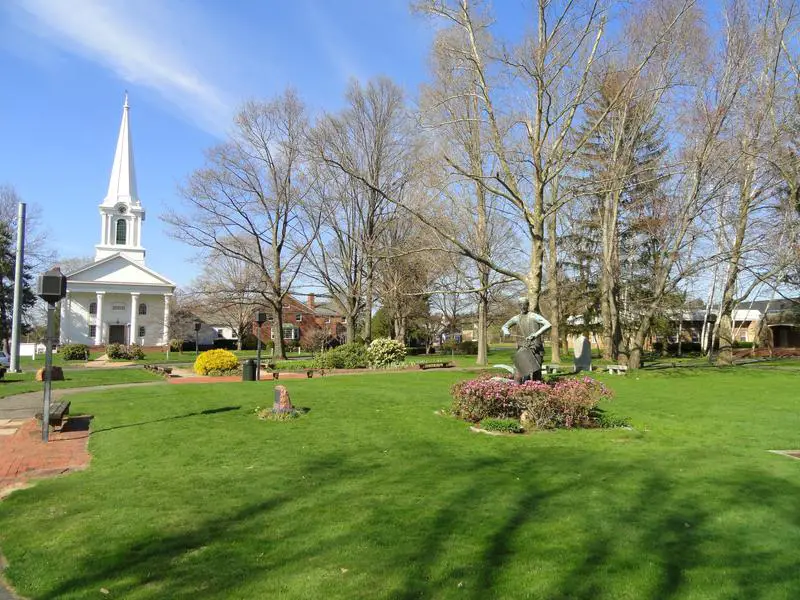 Source: Public domain
Bloomfield's population may be on the smaller side, but the community still has plenty of crime. Residents and visitors have learned the hard way that their valuables need to be extra secure. People here were victims of 431 larcenies, 48 car thefts, and 21 burglaries recorded in 2019.
Those are not the only reasons Bloomfield landed a spot on this list. Scarily enough, 1 of the 27 violent crimes that took place here were murders. So you might want to stay alert on an evening visit to Penwood State Park.
Though the numbers so far say otherwise, you might be surprised to know that crime appears to be changing in this town too. Bloomfield is the eighth most dangerous city in Connecticut for 2021 but was the sixth lowest in 2020.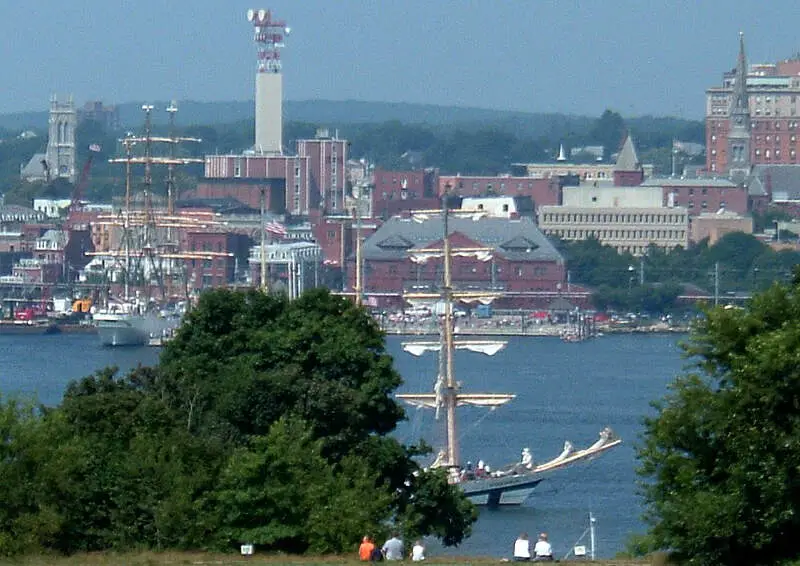 New London seems to be getting a grip on its criminal activity. The city had 0 murders in 2019 and managed to move down 1 spots on this list.
What the city really needs to focus on though is the fact that it ranks second highest in the state for rape. No one probably feels safe walking home from the New London Historic Waterfront District knowing that. Or that the rate of violent crime here is higher than that of Connecticut.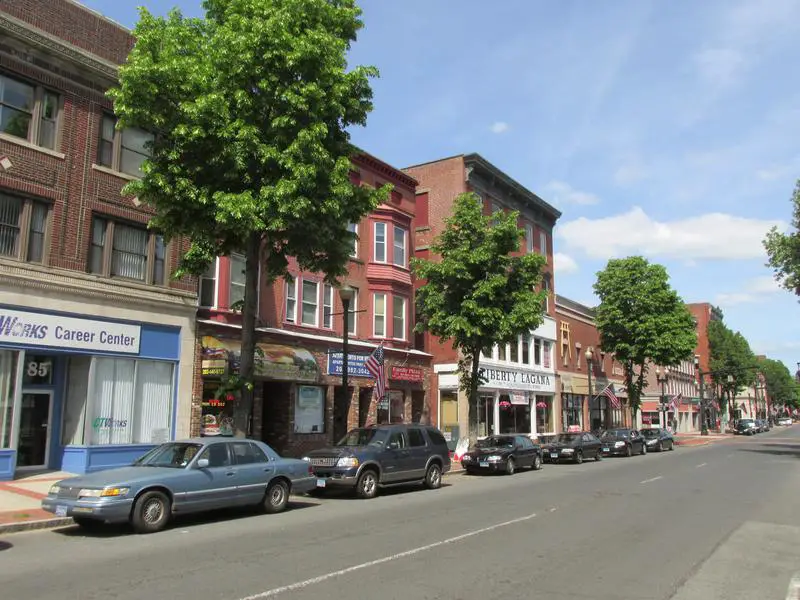 You will find Meriden located between New Haven and Hartford. A population of 59,378 residents makes up this city.
And a decent number of people in this community are comfortable with the idea of theft. Criminals carried out 719 larcenies in 2019.
Sadly, things may not improve any time soon. The fact that the city went from being the 12th most dangerous in Connecticut in 2020 to the tenth in 2021 does not bode well for its future. We just hope you can still find a way to enjoy an event at the Meriden Green while you are there.
Graphing The Most Dangerous And Safest Places In Connecticut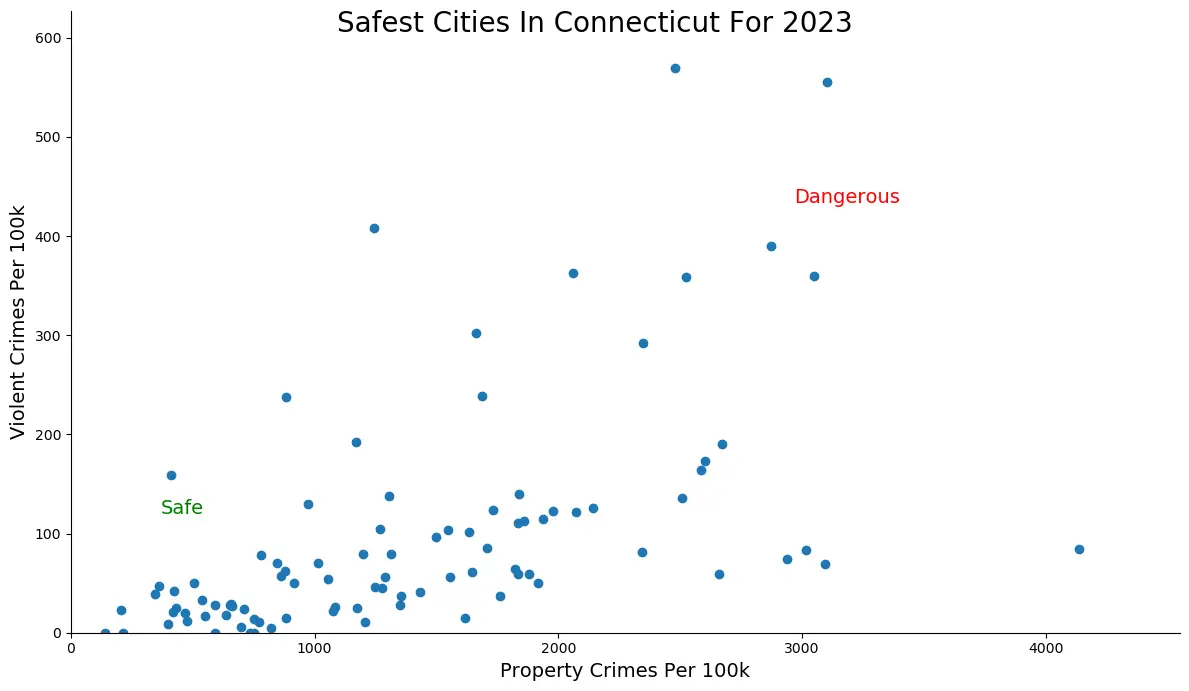 Click To Enlarge
How we determined the most dangerous cities in Connecticut for 2021?
Every year the FBI release two crime datasets, a preliminary dataset limited to the biggest cities in the country, followed by a more detailed release at the end of the year.
For our analysis, we focused on the JUST released 2019 data, specifically the 2019 Crime In The United States Report. We will update the results when data becomes available in September 2021.
So what criteria did we use? Have a look:
Violent Crimes Per Capita
Property Crimes Per Capita
In order to make the analysis as apples to apples as possible, we only considered Connecticut cities over 7,000 in population. That left us with 93 cities in Connecticut.
We then ranked each city from 1 to 93 for the two criteria with a #1 ranking being the most dangerous for the particular criteria.
Next, we averaged the two rankings into one "Dangerous Index".
Finally, we ranked every city on the "Dangerous Index" with the lowest index being the most dangerous in Connecticut — New Haven. Any ties went to the smaller city. You can download the data here.
Read on for a detailed look at the 10 most dangerous cities in Connecticut.
Locking It All Up In Connecticut
So what is the most dangerous city in Connecticut? After analyzing 93 cities in Connecticut, New Haven takes the top spot as the most dangerous city in Connecticut based on the most recently reported FBI data — 2019.
The latest FBI crime data shows that New Haven ranks as the most dangerous city in Connecticut for 2021.
We want to point out again that there's still safes places in New Haven and that this isn't a comment on the people that live there. So please don't beat us up.
So when you pull away bias and opinions, that's the set of top ten most dangerous places in Connecticut that the data delivers. So, with all of these Connecticut facts in mind, what is the most dangerous place to live in Connecticut? The most dangerous place in Connecticut is New Haven according to the most recent FBI data.
If you already live in Connecticut and want to make a move, or if you're thinking about moving to Connecticut for the first time, we recommend that you take a look at our list below.
Learn more about the safest places in Connecticut.
If you're looking for something more national, check out the most dangerous cities in America or the most dangerous states in America.
Here are the safest cities in Connecticut:
Simsbury (Pop. 25,169)
Redding (Pop. 9,120)
Monroe (Pop. 19,466)
New Canaan (Pop. 20,268)
Granby (Pop. 11,386)
Easton (Pop. 7,519)
Newtown (Pop. 27,795)
Ridgefield (Pop. 25,050)
Madison (Pop. 18,087)
Weston (Pop. 10,254)
For more Connecticut reading, check out:
The Most Dangerous Cities In Connecticut
| Rank | City | Population |
| --- | --- | --- |
| 1 | New Haven | 130,494 |
| 2 | Hartford | 122,245 |
| 3 | Waterbury | 107,812 |
| 4 | Hamden | 60,855 |
| 5 | Manchester | 57,630 |
| 6 | Bridgeport | 144,908 |
| 7 | New Britain | 72,354 |
| 8 | Bloomfield | 21,406 |
| 9 | New London | 26,856 |
| 10 | Meriden | 59,378 |
| 11 | East Windsor | 11,399 |
| 12 | Derby | 12,468 |
| 13 | Plainville | 17,610 |
| 14 | Trumbull | 35,772 |
| 15 | West Haven | 54,794 |
| 16 | East Haven | 28,635 |
| 17 | Norwich | 38,964 |
| 18 | Ansonia | 18,656 |
| 19 | Norwalk | 89,440 |
| 20 | Stamford | 130,678 |
| 21 | East Hartford | 49,842 |
| 22 | Stratford | 52,034 |
| 23 | Newington | 30,060 |
| 24 | Clinton | 12,914 |
| 25 | West Hartford | 62,875 |
| 26 | Naugatuck | 31,214 |
| 27 | Groton | 8,967 |
| 28 | Enfield | 44,443 |
| 29 | Bristol | 59,977 |
| 30 | Danbury | 85,167 |
| 31 | Wethersfield | 26,009 |
| 32 | Cromwell | 13,894 |
| 33 | Milford | 54,898 |
| 34 | Middletown | 45,963 |
| 35 | Orange | 13,948 |
| 36 | Berlin | 20,500 |
| 37 | Torrington | 33,972 |
| 38 | Putnam | 9,374 |
| 39 | Windsor | 28,717 |
| 40 | Groton Town | 29,046 |
| 41 | Coventry | 12,411 |
| 42 | Watertown | 21,534 |
| 43 | Farmington | 25,525 |
| 44 | Fairfield | 62,239 |
| 45 | North Haven | 23,642 |
| 46 | Southington | 43,886 |
| 47 | Windsor Locks | 12,924 |
| 48 | Woodbridge | 8,782 |
| 49 | South Windsor | 26,097 |
| 50 | Rocky Hill | 20,199 |