Connecticut is the central hub for New England. A semi-wealthy enclave where the rich `Summer' and everyone else does whatever Connecticut people do.
It's a pretty nifty state.
But is it all roses there? Definitely not. This article aims to determine, using science, the worst places to live there. Don't shoot the messenger, this is all using data.
After analyzing all 21 cities, we came up with this list as the 10 worst places to live in Connecticut:
The 10 Worst Places To Live In Connecticut For 2023
Where are these places, you wonder? And before you get all riled up and say we're picking on small towns in Connecticut, that's not the case.
We understand there's a lot of good in every place. For example, the best place to live in Connecticut is Shelton.
However, according to data (which doesn't measure things like beauty and 'friendly people'), the state has far better options for making a place home. And the worst place to live in Connecticut? The worst place to live in Connecticut is Bridgeport.
Read below to see how we crunched the numbers and how your city fared in 2023.
If you're looking for something more national, check out the worst cities in America or the worst states in America.
For more Connecticut reading, check out:
---
Table Of Contents: Top Ten | Methodology | Summary | Table
---
The 10 Worst Places To Live In Connecticut For 2023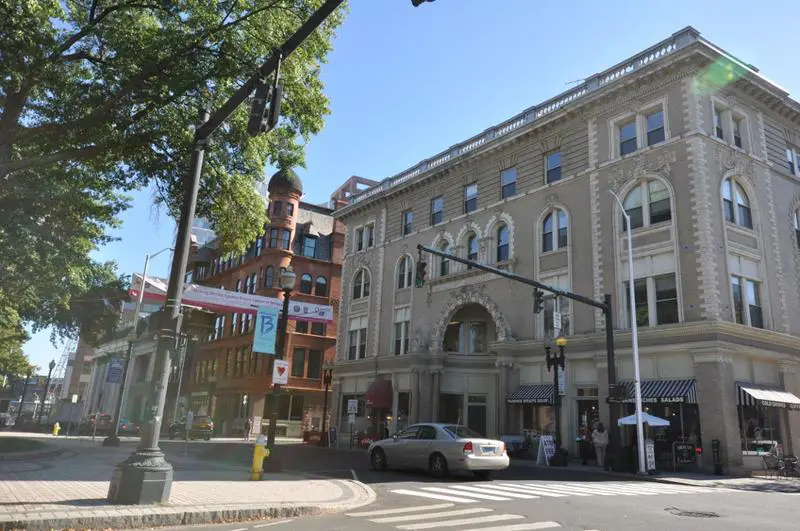 If you live in Connecticut, you may or may not be surprised that Bridgeport ranked, at least on paper, as the worst place to live in the state. It has almost the highest unemployment rate in the state, and it's almost the most dangerous.
And if weather matters, Bridgeport is one of the worst spots, based on rain, snow, sunny days and humidity.
Incidentally, Bridgeport is the 2most densely populated city in Connecticut. Draw your own conclusions.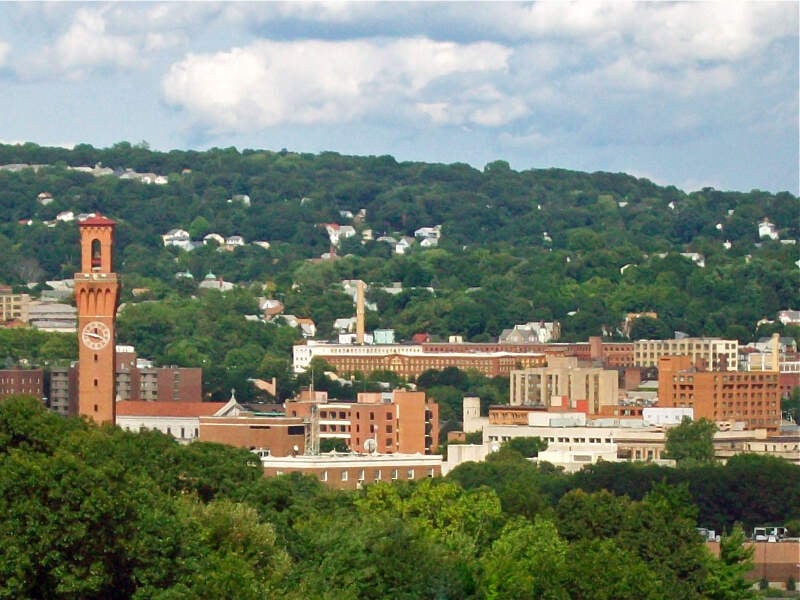 Waterbury has the nickname "Brass City." This comes from the town's history as a production center for brass castings and finishings. These days, high-paying manufacturing jobs are hard to find. The resulting economic troubles have made Waterbury the number 2 least appealing place in Connecticut.
The unemployment rate in the area runs a lofty 9.0%. As a result, 21.7% of the population struggle below the poverty line. These economic challenges impact other aspects of the community. For instance, the crime rate runs about 30% above the national average.
Not everything in Waterbury is terrible. As a sizable city, the area offers numerous urban attractions. There are also many cultural highlights, like the Mattatuck Museum.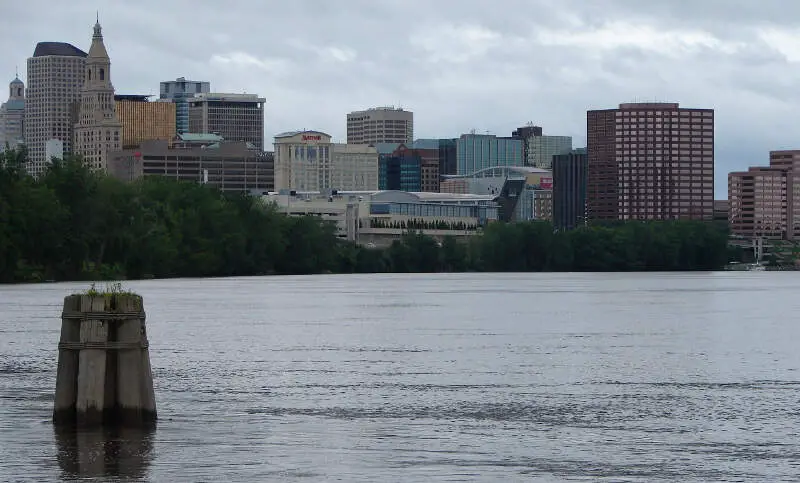 Source: Public domain
Hartford is a crucial city in Connecticut. It serves as the state's capital and one of its largest cities. Unfortunately, it also counts as one of state's worst hometowns.
The 121,562 residents of Hartford face an unemployment rate of 11.5%. The median income is a modest $37,477. Despite this, housing in the area remains expensive, with a median home value of $172,100. Hartford also has high crime and mediocre schools.
Still, there are benefits to living in the area. As a reasonably large urban area, it offers a lot of city amenities. If you want a more historical perspective, check out the State Capitol, located near Bushnell Park.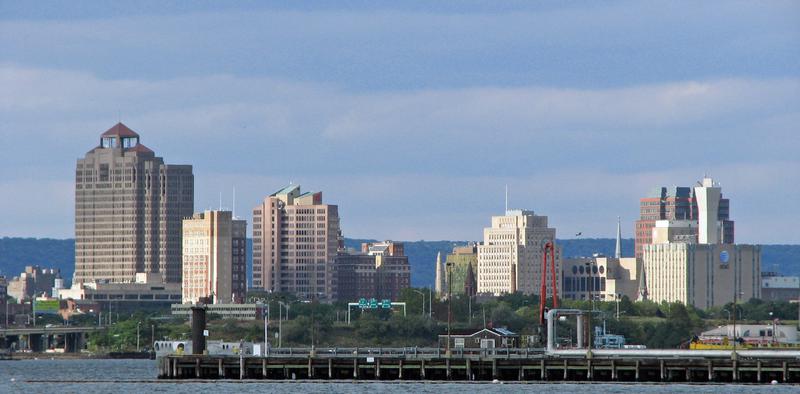 New Haven has a long history, stretching at least as far back as city's founding in 1638. It remains an important location today, with a population of 133,874. Still, the people of New Haven face significant challenges. It ranks as the number 4 least inviting place to put down roots in Connecticut.
Poverty and crime represent the biggest problems with life in New Haven. Residents face a 8.3% unemployment rate and a 24.6% poverty level. Meanwhile, the crime rate runs nearly 90% above the U.S. norm.
Of course, there are a lot of positive aspects to life in New Haven. The long history lends significant charm to this scenic coastal spot. It also serves as home of Yale University.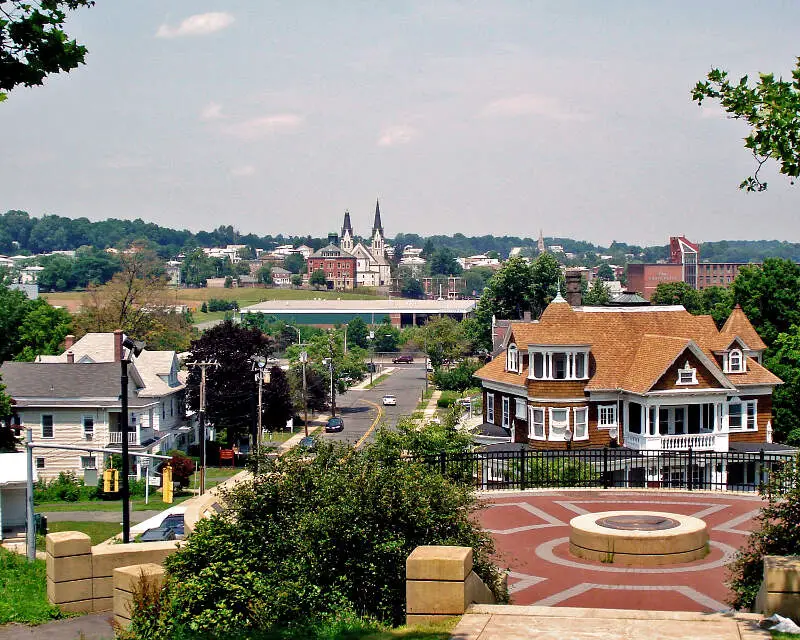 New Britain has a long history as a manufacturing hub. It still serves as the headquarters of Stanley Black & Decker and sports the nickname "Hardware City." However, this has limits. In reality, a lackluster job market makes New Britain the number 5 least enticing location in Connecticut.
The unemployment rate in town sits at 9.4%, while the poverty rate comes in at 20.5%. At the same time, the area's educational system leaves a lot to be desired.
There are bright spots in town as well. The quaint town includes a beautiful downtown area and Walnut Hill Park, a park designed by Frederick Law Olmsted, the same man who created Central Park in New York City.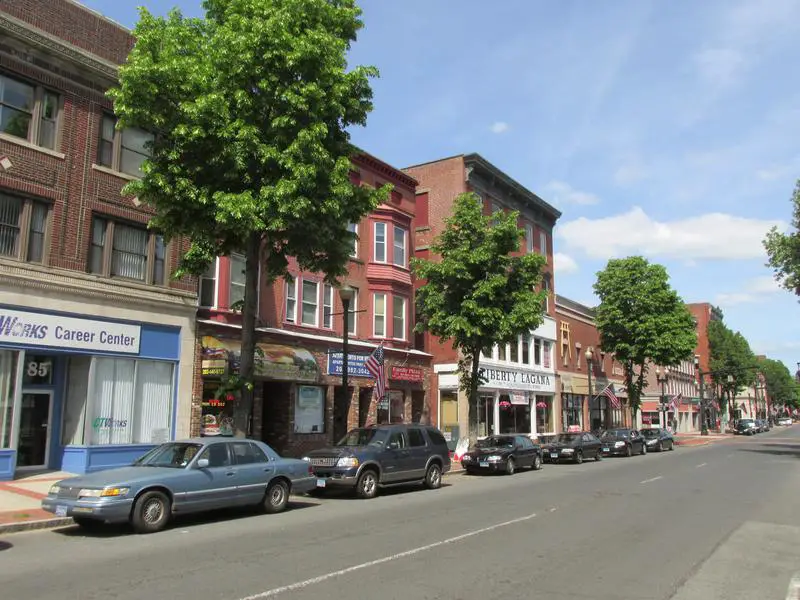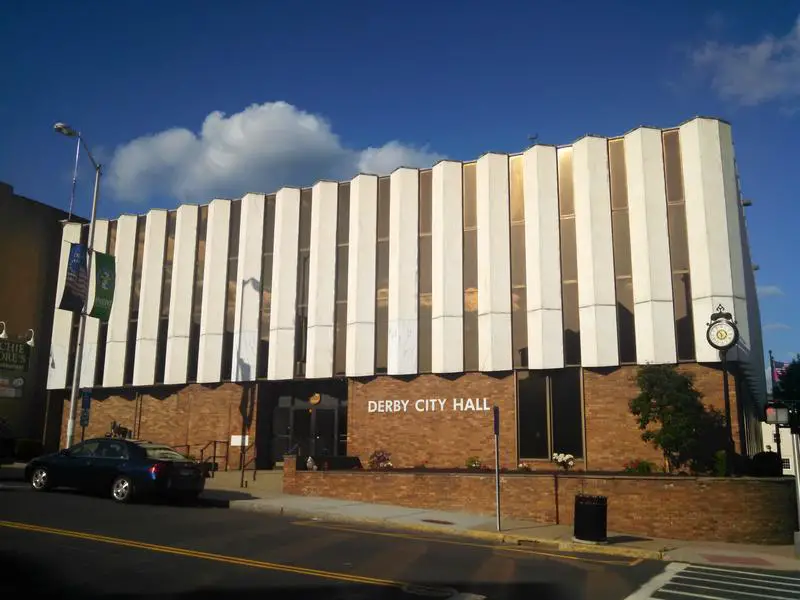 Built at the confluence of the Housatonic and Naugatuck rivers, Derby began life in the 1600s as a trading post. Commerce is a little harder to come by these days, as economic woes make Derby one of the worst places in Connecticut to call home.
Jobs are hard to find for the town's 12,387 inhabitants, as the unemployment rate comes in at 7.7%. Median incomes are $64,494, but an expensive housing market makes it difficult to afford the area's $212,900 median home price.
Don't assume life in Derby is without joy, however. The town includes excellent parks along the rivers, as well as the lovely Osbornedale State Park.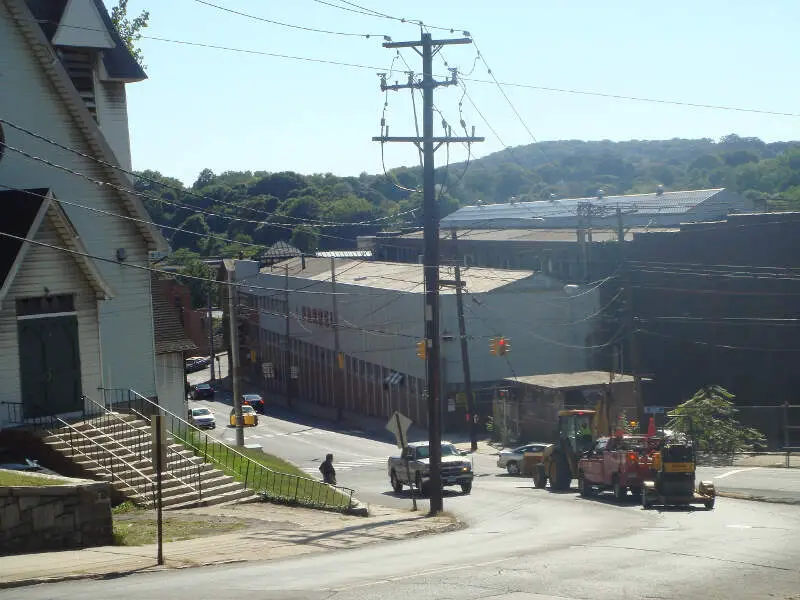 Situated along the Naugatuck River, Ansonia was a critical manufacturing center in the 19th century. These days, its 18,945 residents face an uncomfortable mix of economic conditions: a sluggish job market and an expensive cost of living.
First, let's look at the job situation. The unemployment rate sits at an elevated 9.7%. Second, there's the cost of living. That figure sits about 20% above the U.S. norm, due largely to a median home price that hovers at $224,000.
Still, you get some value with your home in Ansonia. New York City is just an hour and a half away. Yet, you can enjoy a more picturesque setting, like hikes in any of the numerous local parks.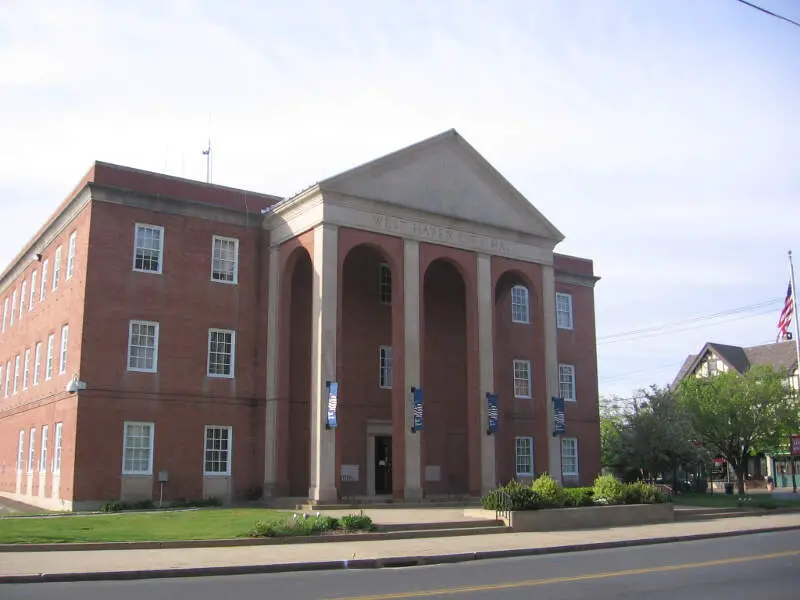 Source: Public domain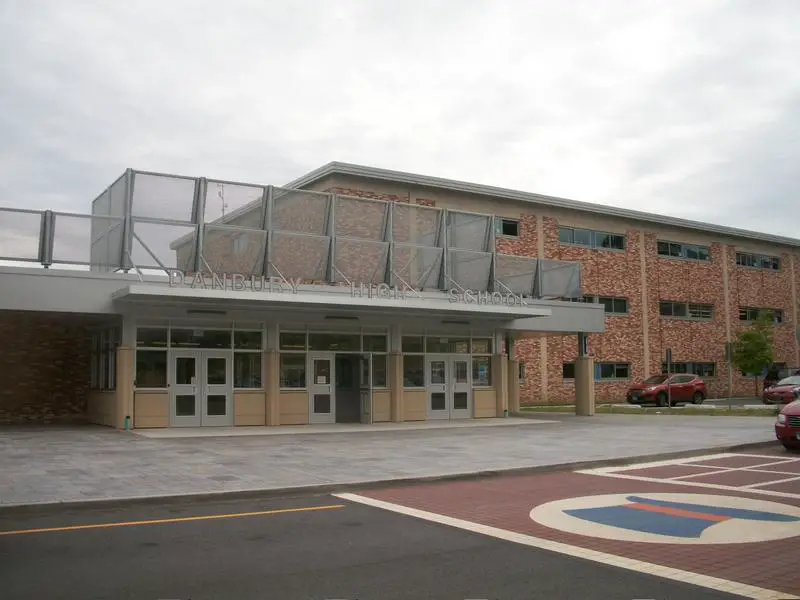 A lot of towns in Connecticut have cute nicknames, mostly derived from their manufacturing heydays. Danbury is no different. Just call it "Hat City."
Of course, the type of hats that earned Danbury its name went out of style in the middle of last century (check out black-and-white movies if you want a glimpse of what we mean). Still, the town has transitioned to the 21st century pretty well, with solid economy and a crime rate 45% below the national average.
The problem? Danbury has gotten expensive. The standard of living is now 30% above the national average. This includes a median home price of $315,000. This affordability issue makes Danbury the number 10 hardest place in Connecticut to live.
Methodology: How we determined the worst places to live in Connecticut for 2023
To figure out the worst places to live in Connecticut, we only needed to know what kinds of things people like and then decide what cities have the least amount of those things.
We don't think it's a stretch to assume that people like the following things:
Good education
Lots of jobs
Low crime
Low poverty
Nice homes
High incomes
High population density (Lots of things to do)
Short work commutes
Health insurance
The data comes from the Census's most recent American Community Survey and the FBI Uniform Crime Report.
We broke crime down into violent crime and property crime to give violent crime a more significant weight. If you did a simple calculation of all crimes per capita, property crimes are typically 7x more common and bias that ranking.
Furthermore, only cities with at least 9,000 people were considered — leaving 21 cities.
We then ranked each city from 1 to 21 for all the criteria, with a #1 ranking being the worst for the particular criteria.
Next, we averaged the rankings into one "Worst Place To Live Score."
Finally, we ranked every city on the "Worst Place To Live Score," with the lowest score being the worst city in Connecticut — Bridgeport. Read on for a detailed look at the ten worst cities in Connecticut.
Editor's Note: This article is an opinion based on facts meant as infotainment. We updated this article for 2023. This is our tenth time ranking the worst places to live in Connecticut.
Summary: Wrapping Up The Worst In Connecticut
If you're looking at areas in Connecticut with the worst economic situations, where there's higher than average crime and little to do, this is an accurate list.
And in the end, Bridgeport ranks as the worst city to live in Connecticut for 2023.
If you're curious enough, here are the best cities to live in Connecticut:
Groton (Pop. 9,333)
Middletown (Pop. 47,164)
Shelton (Pop. 40,944)
For more Connecticut reading, check out:
Worst Places To Live In Connecticut?
| Rank | City | Population |
| --- | --- | --- |
| 1 | Bridgeport | 148,529 |
| 2 | Waterbury | 113,783 |
| 3 | Hartford | 121,562 |
| 4 | New Haven | 133,874 |
| 5 | New Britain | 74,022 |
| 6 | Meriden | 60,790 |
| 7 | Derby | 12,387 |
| 8 | Ansonia | 18,945 |
| 9 | West Haven | 55,518 |
| 10 | Danbury | 86,197 |
| 11 | Norwich | 40,020 |
| 12 | New London | 27,585 |
| 13 | Naugatuck | 31,586 |
| 14 | Stamford | 134,820 |
| 15 | Norwalk | 90,821 |
| 16 | Torrington | 35,447 |
| 17 | Milford | 50,694 |
| 18 | Bristol | 60,733 |
| 19 | Groton | 9,333 |
| 20 | Middletown | 47,164 |
| 21 | Shelton | 40,944 |