This article is an opinion based on facts and is meant as infotainment. It is our fifth time ranking the most dangerous places to live in Alaska and is updated for 2020.
Swipe left for slideshow. Article continues below.
Grizzly bears, crazy hunters, and boatloads of snow and ice are just a few of the dangerous things that Alaskans have to deal with on a regular basis; unfortunately, however, not the most dangerous.
That's right folks, the people who live in Alaska's most dangerous places know danger. They are after all the second most dangerous state in the country. So, RoadSnacks thought it would be a good idea to produce a list of the most dangerous places in Alaska for 2020 so people are well informed before making any life changing decisions.
How'd we do it? We consulted the numbers. In total, we analyzed 24 cities. We looked at important factors like violent crime and property crime for every place with over 2,000 residents.
We discovered that although the state has 50 law enforcement agencies employing close to 1,300 police officers, they just can't be everywhere. So, bigger cities like Anchorage and Juneau are starting to feel the effects.
We're not talking riding your snowmobile illegally through Badger or camping out of bounds in Tanaina people, we're talking about the stuff that gets you put in jail. So, whether you're looking to move to Alaska or already live in Alaska and just need a new change of pace, we suggest you take a look at this list. There may be some that surprise you.
Want to know what places in The Last Frontier made Santa's naughty list? Read on.
Sadly, this is not a list that any city in any state wants to make. You probably won't see a sign entering the most dangerous place in a state that reads "Number one Most Dangerous City in Alaska": it's not something to brag about, but it's something that people need to know.
So, what's the most dangerous city in Alaska for 2020? That would be, Kotzebue.
Take a look at the list below to see the rest of Alaska's most dangerous places.
Learn more about the safest places in Alaska.
If you're looking for something more national, check out the most dangerous cities in America or the most dangerous states in America.
For more Alaska reading, check out:
The 10 Most Dangerous Places To Live In Alaska For 2020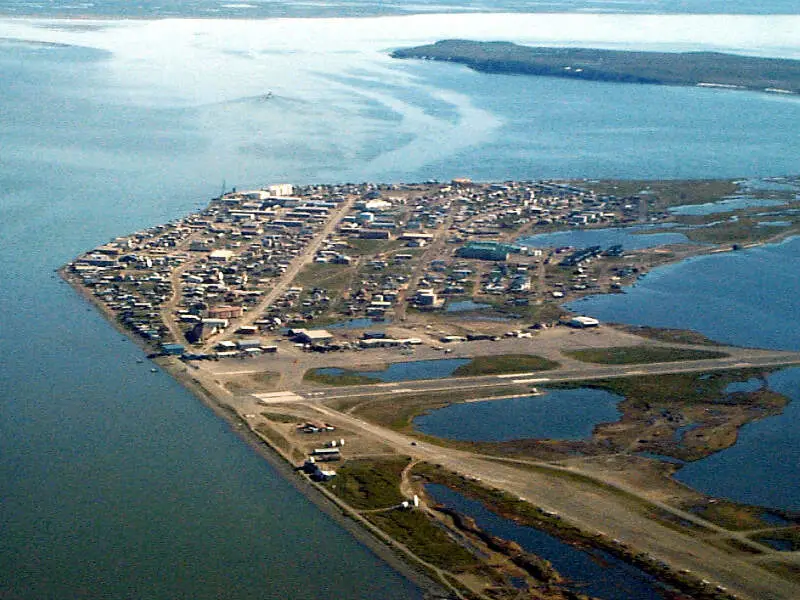 Source: Public domain
Known as the Gateway to the Arctic, Kotzebue is also the gateway to the most serious crime center in the most crime ridden state in the country.
As the most violent city in Alaska, residents of Kotzebue face a whopping 1 in 30 chance of being the victim of a violent crime — more than 4 times more likely than the state average.
The property crime statistics aren't encouraging either, with a 1 in 23.4 chance of incident for Kotzebue residents.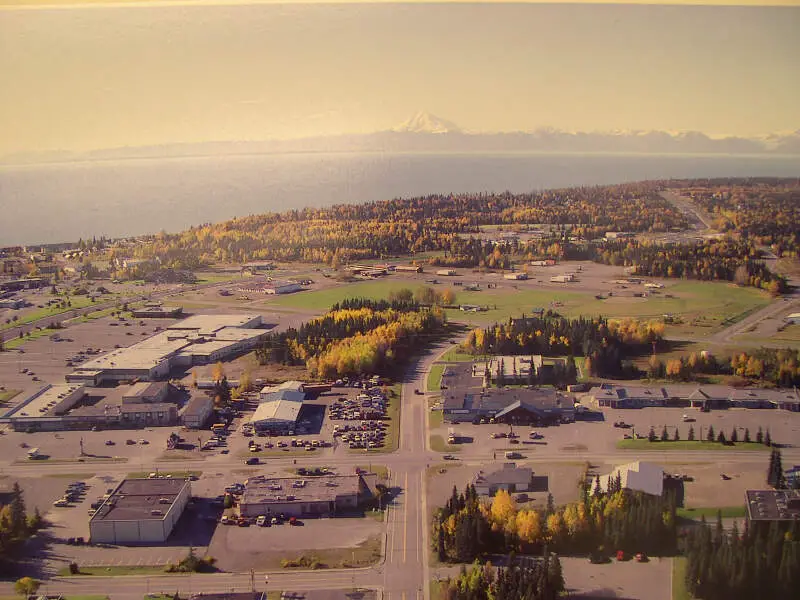 Kenai's motto is "Village with a Past — City with a Future," which makes sense for a city that's seen its population increase by 1000% since 1960.
But population isn't the only thing going up in Kenai — Violent crime is up in recent years, and property crime is also on the way up.
It may not be the most dangerous on the list, but, in Alaska, that's not saying much.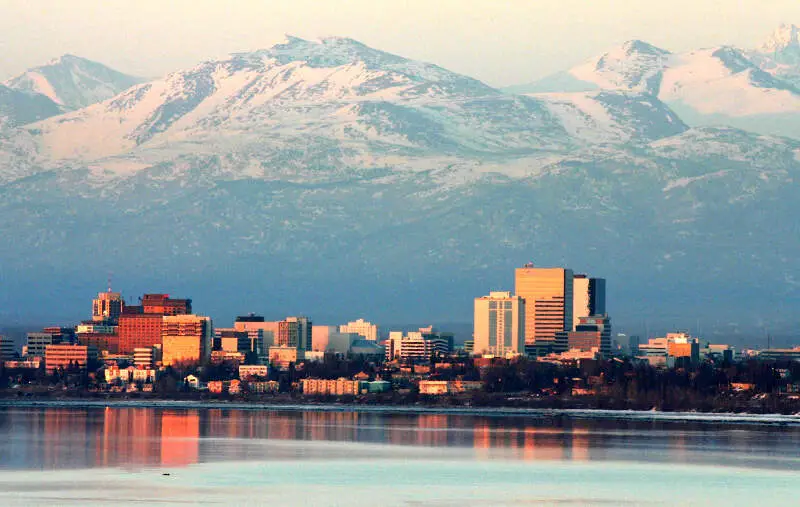 By far the largest city in Alaska, Anchorage contains 40% of the state's population — a number only topped by New York City.
And while it's been an All-America City winner 4 times, Anchorage is also the 3rd most dangerous city in Alaska.
There's a 1 in 76 chance of being the victim of a violent crime in Anchorage, and property crime has seen a rise from 2017-2018.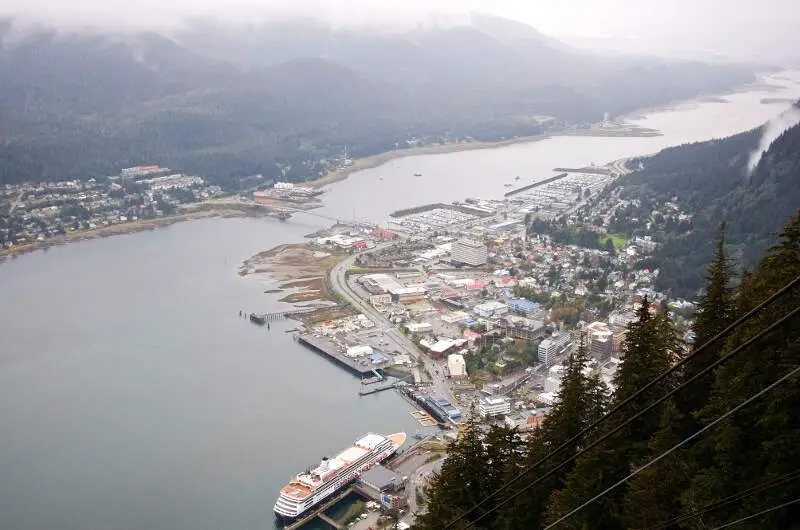 Juneau is the capital of Alaska, and is also the second largest city in the US by area (largest is Sitka, Alaska, which happens to be one of the safest places in Alaska).
The good news for Juneau residents and tourists alike is the both violent and property crime are down in recent years.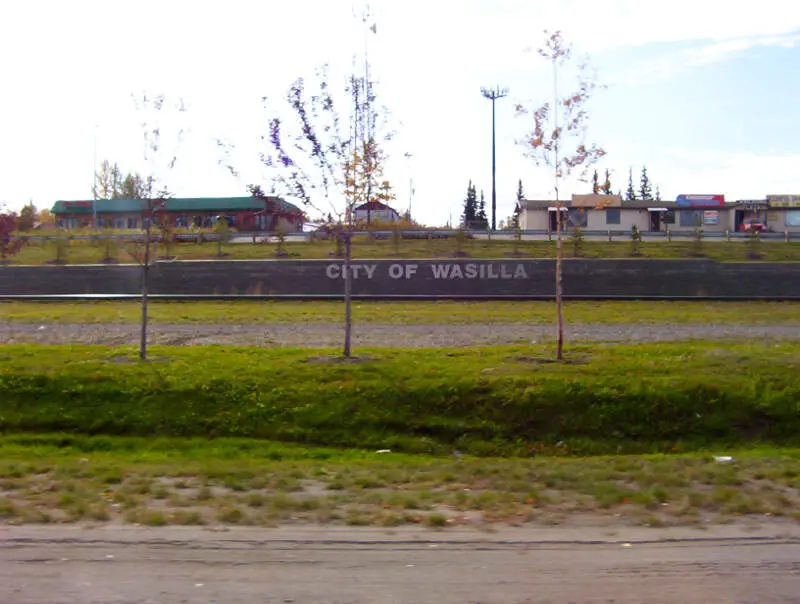 Located in south central Alaska, Wasilla has the distinct honor of being city where Sarah Palin was once the mayor.
The property crime numbers for Wasilla are the worst in the whole state, with the numbers rising recently.
Current numbers show a very likely 1 in 16.5 chance of being burnt by property crime, although violent crime in Wasilla is below the state average.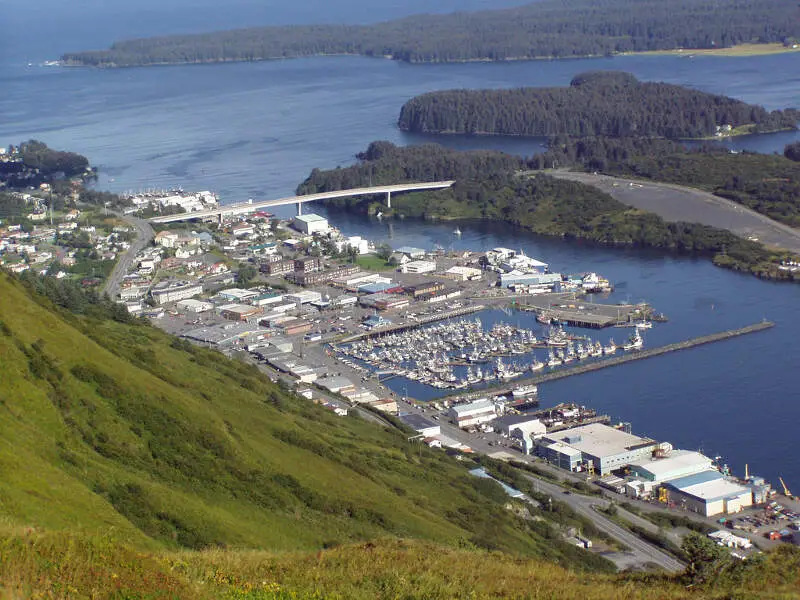 Kodiak was once the capital of Russian Alaska, but now it's known as "Alaska's Emerald Isle."
Kodiak is also the 6th most violent city in the most violent state in the country, with residents facing a 1 in 124 chance of being the victim of violence.
This number has gone down recently, but property crime has been on the rise, with the most recent numbers showing a 1 in 23.1 chance of being the victim of a property crime.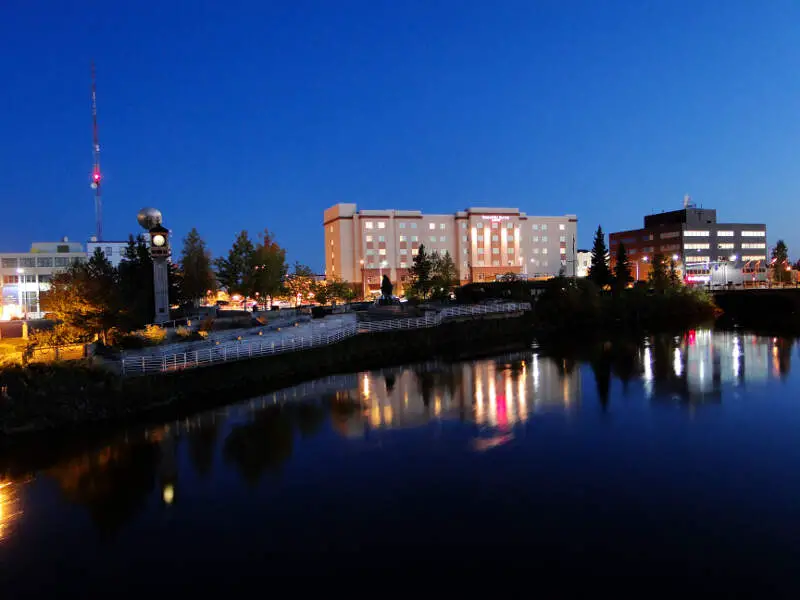 The largest city in the interior of Alaska, Fairbanks, is nicknamed "the Golden Heart City" — it's also quite dangerous.
Violent crime has seen a moderate rise in recent years, while property crime statistics have remained consistent at a 1 in 26 chance.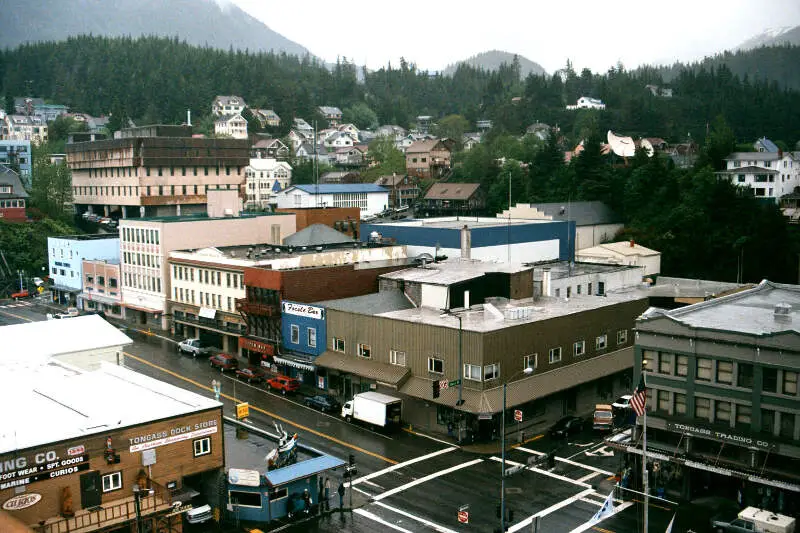 Ketchikan might be one of the smallest city to make this list, but it proves that small towns can be every bit as dangerous as big cities.
Ketchikan has seen their property crime statistics drop by over 10% from 2017-2018.
Still, for every year you're within Ketchikan city limits, you face a greater than 1 in 20.2 chance of being robbed.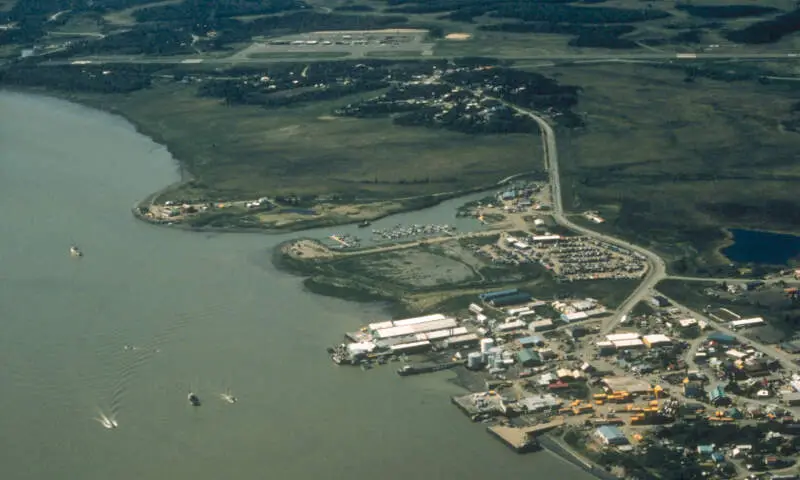 Source: Public domain
Dillingham comes in as the 9th most dangerous city in the state. It has the 5th highest rate of violent crime, and places 16th for its rate of property crime.
Residents of Dillingham had a 1 in 53.8 chance of being the victim of theft or arson in 2018. They also had a 1 in 73 chance of being the victim of violence.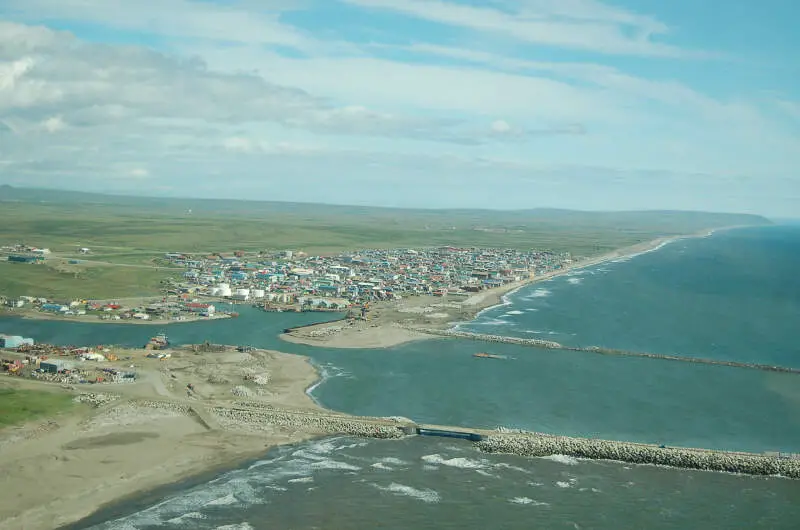 Nome's recent explosion of crime makes it the 10th most dangerous place to live in the Last Frontier.
Between 2017-2018, both violent and property crime rates nearly tripled, leaving residents with a 1 in 37 chance of being the victim of a violent crime and a 1 in 104.7 chance of being the victim of a property crime in 2018.
If the trend continues, we can expect to see the town of Nome top this list in a few years' time.
Graphing The Most Dangerous And Safest Places In Alaska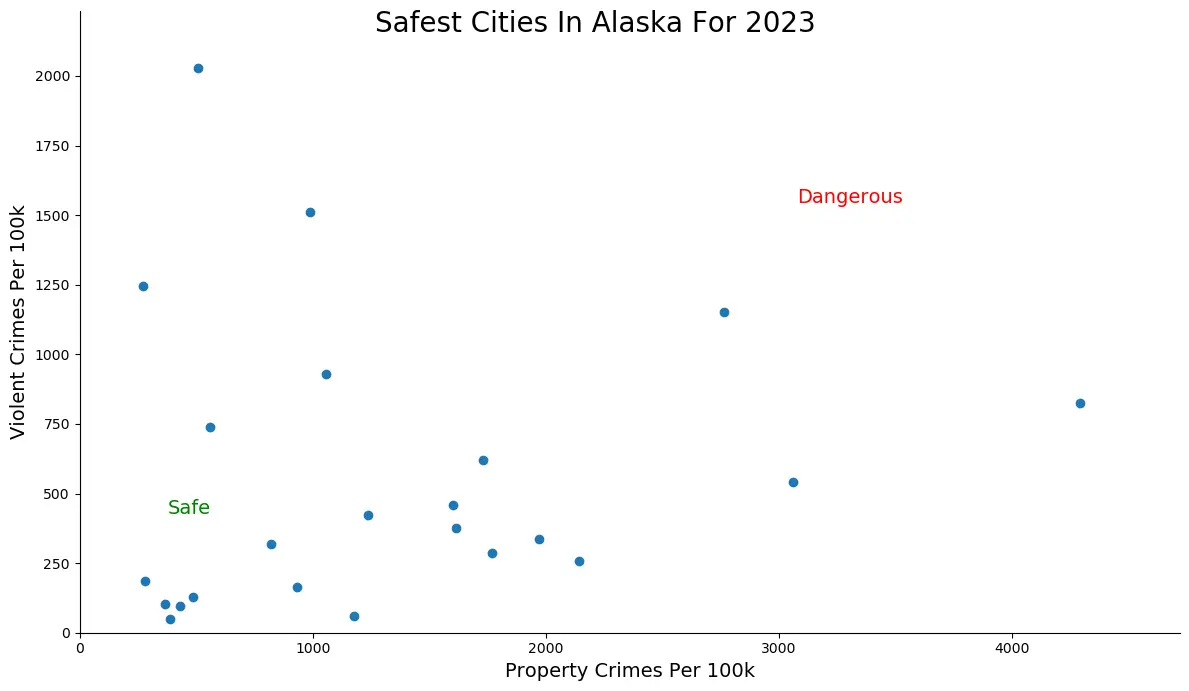 Click To Enlarge
How we determined the most dangerous cities in Alaska for 2020?
Every year the FBI release two crime datasets, a preliminary dataset limited to the biggest cities in the country, followed by a more detailed release at the end of the year.
For our analysis, we focused on the JUST released 2018 data, specifically the 2018 Crime In The United States Report. We will update the results when data becomes available in September 2020.
So what criteria did we use? Have a look:
Violent Crimes Per Capita
Property Crimes Per Capita
In order to make the analysis as apples to apples as possible, we only considered Alaska cities over 2,000 in population. That left us with 24 cities in Alaska.
We then ranked each city from 1 to 24 for the two criteria with a #1 ranking being the most dangerous for the particular criteria.
Next, we averaged the two rankings into one "Dangerous Index".
Finally, we ranked every city on the "Dangerous Index" with the lowest index being the most dangerous in Alaska — Kotzebue. Any ties went to the smaller city. You can download the data here.
Read on for a detailed look at the 10 most dangerous cities in Alaska.
Locking It All Up In Alaska
The latest FBI crime data shows that Kotzebue ranks as the most dangerous city in Alaska for 2020.
We want to point out again that there's still safes places in Kotzebue and that this isn't a comment on the people that live there. So please don't beat us up.
If you're curious enough, here are the safest cities in Alaska:
Cordova (Pop. 2,179)
Wrangell (Pop. 2,521)
Haines (Pop. 2,508)
For more Alaska reading, check out:
Where Are The Most Dangerous Cities In Alaska?
| Rank | City | Population |
| --- | --- | --- |
| 1 | Kotzebue | 3,273 |
| 2 | Kenai | 7,888 |
| 3 | Anchorage | 291,992 |
| 4 | Juneau | 31,922 |
| 5 | Wasilla | 10,522 |
| 6 | Kodiak | 5,995 |
| 7 | Fairbanks | 31,635 |
| 8 | Ketchikan | 8,300 |
| 9 | Dillingham | 2,365 |
| 10 | Nome | 3,874 |