This article is an opinion based on facts and is meant as infotainment. It is our seventh time ranking the most dangerous places to live in Utah and is updated for 2021.
It turns out that Utah has more to worry about than Polygamy and alcohol stores operating without a state license, the state has its fair share of super dangerous places too.
And because RoadSnacks thinks it's important to provide important information to the public, we created a list of the most dangerous places in Utah for 2021. We suggest you take a look at them before you make any life changing decisions. How'd we do it? We consulted the numbers. In total, we analyzed 59 cities. We looked at the FBI's latest crime report for violent crime and property crime statistics for every place with over 5,000 residents. We discovered that Utah's overall violent and property crime numbers, while above the national average, the numbers in the state's most dangerous places could be better.
If you asked most Utahns, they would say that their little corner of this western state is the best, but that's not the case for the people who live in Utah's most dangerous places. The residents in these places are not only witnessing high crime, they are dealing with unemployment, low wages, and lack of rehabilitation programs. This is shocking because Utah is the sixth wealthiest state in the country. Do we think that the state needs to reevaluate their income and sales tax so that they can take care of their problems? We're not entirely sure, but one thing we know is that the trickle down effect must be stopping after Utah's best cities are compensated.
Want to know the places in Utah where jobs are scarce, wages low, and crime is high? Keep reading.
The 10 Most Dangerous Places To Live In Utah For 2021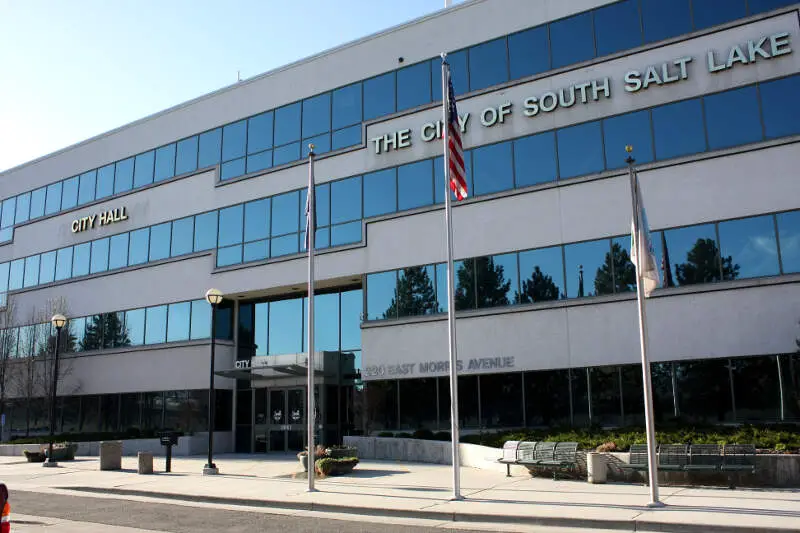 South Salt Lake is Utah's most dangerous city, beating out the capital for the top spot once again. The property crime rate in South Salt Lake hasn't changed much over the last year, but the violent crime rate dropped by a solid amount.
Even with that impressive drop, South Salt Lake remains the most violent place in Utah, with residents facing a 1 in 124 shot of being assaulted, robbed, raped, or murdered over 2019. All the more reason to buddy up and get home before dark if you're at one of South Salt Lake's parks.
South Salt Lake is also the place with the most property crime in the state. That includes the highest burglary rate in Utah, with about five burglaries going down each week.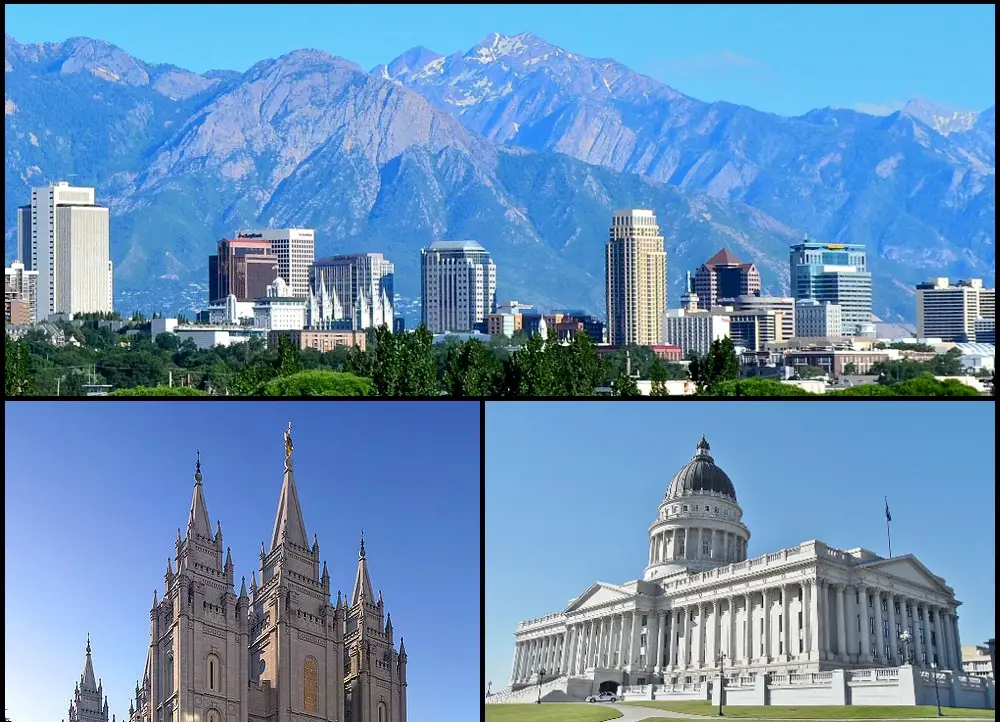 The capital and most populous city in Utah, Salt Lake City is, unfortunately, the second most crime-ridden spot in the state. Sure, you can get away to Big Cottonwood Canyon and forget about crime for a while, but the streets of Salt Lake City will be waiting for you.
Salt Lake City had the third highest violent crime rate over 2019, recording 1,442 such crimes. That includes a murder a month and a robbery every day, on average.
You don't want to leave your doors unlocked here because Salt Lake City had the third highest burglary rate statewide. You should also make sure your car alarm works, or you may join the 1,260 residents who had their cars stolen over the year.
Still, if you steer clear of Salt Lake City's worst neighborhoods, you should be plenty safe.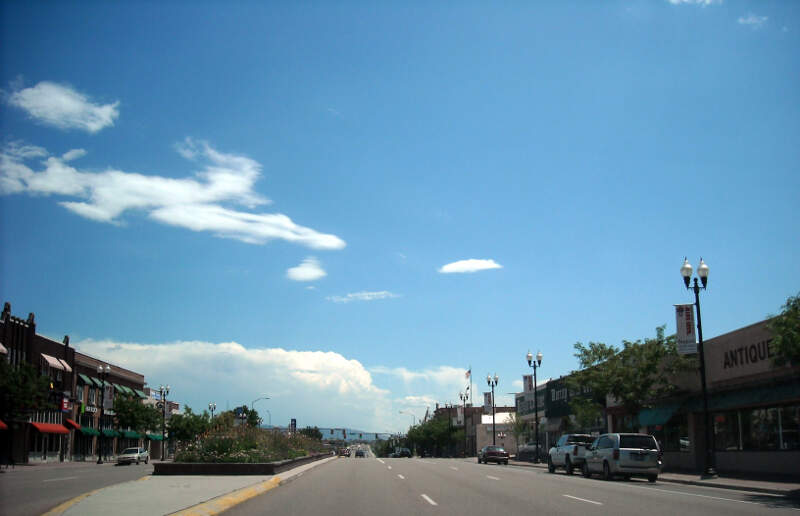 Located just south of Salt Lake City, Murray ranks as the third least safe place to live in Utah for 2021. Murray had the third highest property crime rate statewide, with residents facing a whopping 1 in 17 chance of having their stuff stolen or damaged over 2019 — the last reporting year.
Which means it may be a good idea to start padlocking your picnic baskets before a visit to Murray City Park. Oh, and make sure you lock your doors — more than one burglary and one car theft a day go down in Murray, on average.
It's not like you don't have to worry about violent crime here, either — Murray had the ninth highest rate of rape cases in Utah.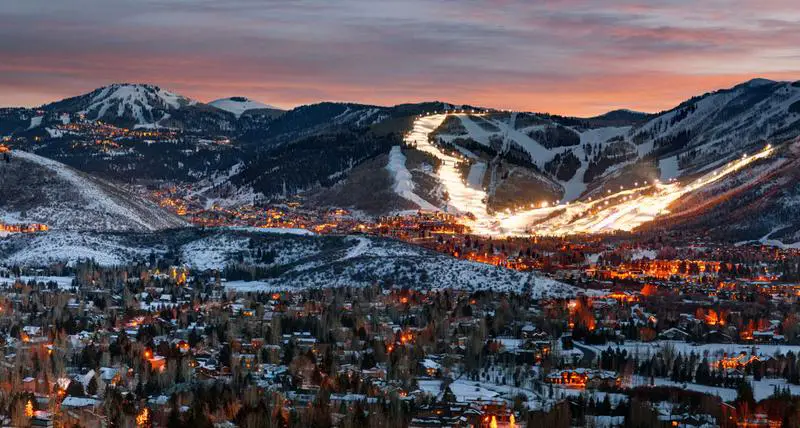 Just 30 miles southeast of downtown Salt Lake City, Park City is a lovely, artsy community that's one of the main sites of the Sundance Film Festival.
But that charm hasn't protected Park City from seeing a massive spike in crime over the past few years. Folks had a 1 in 159 shot of being violently attacked over 2019, which is about three times more likely than it was a few years back.
Property crime jumped up after falling a bit last year. However, the vast majority of those crimes are just larcenies, so keep an eye on your wallet and phone, and you should be all right.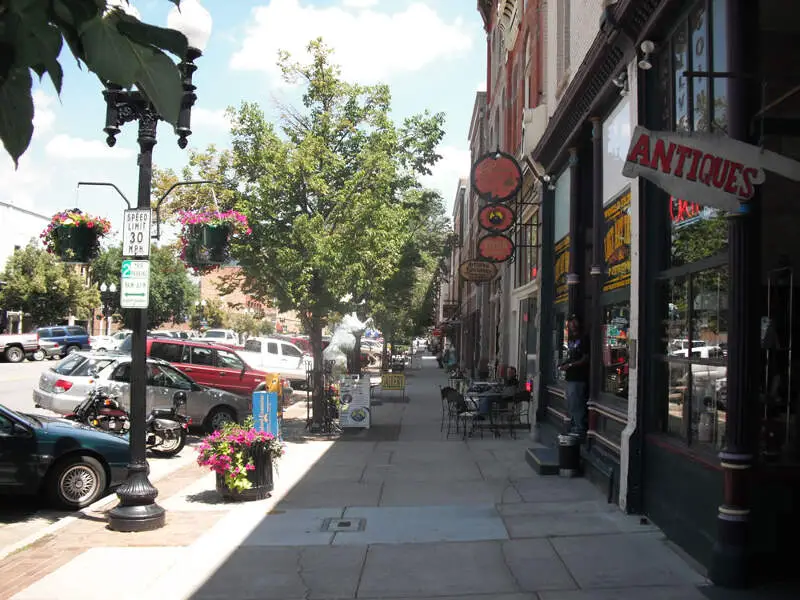 Source: Public domain
Back in 2010, Forbes named Ogden the 6th best place to raise a family in America.
That's awfully surprising considering Ogden's abysmal crime rate. Ogden had the sixth highest burglary rate in Utah for 2019, and there was a car theft nearly every day of the year. We just hope criminals don't put those two crimes together and steal a plane from the Hill Aerospace Museum.
Still, there's 83% less violent crime and 100% less property crime in Ogden than South Salt Lake, so that's decent news for Ogden's families.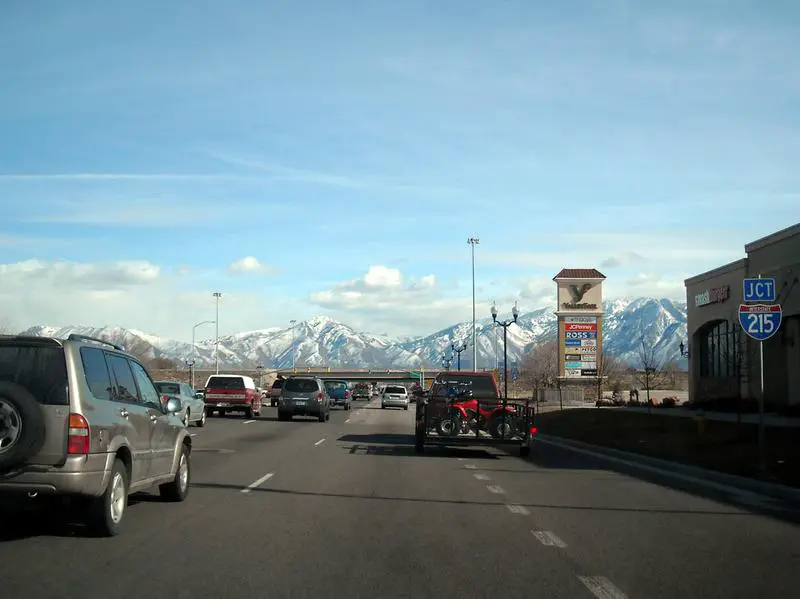 Utah's second most populous city, West Valley comes in as the sixth most dangerous place to call home in the state.
West Valley residents have to contend with the fourth highest violent crime rate in Utah. That includes the sixth highest rate of rape cases and the second highest murder rate in the state — that's about one murder a month.
West Valley might benefit from staging a production of "Crime and Punishment" at the local Hale Centre Theatre, to teach residents that crime doesn't pay.
At least property crime in West Valley dropped slightly from last year, so that's a start.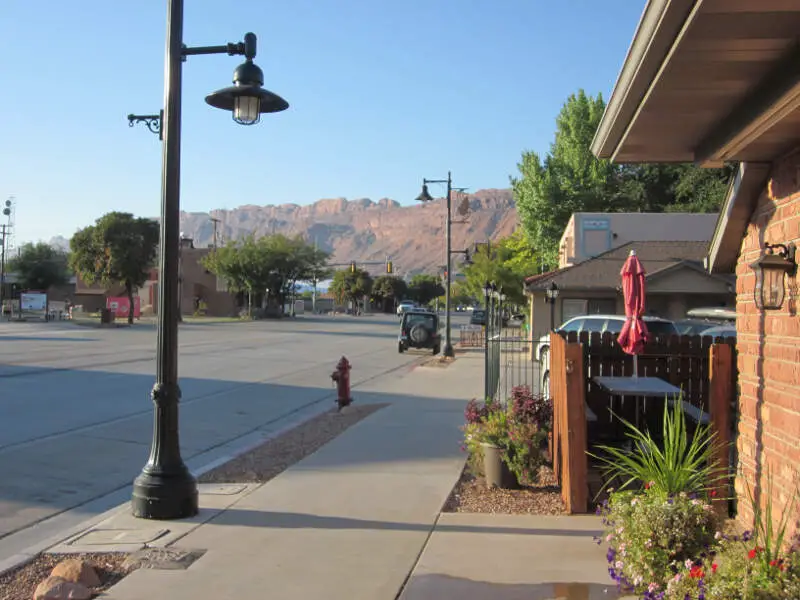 The least populated city on this list, Moab has become a popular tourist destination for mountain bikers, off-roaders, and hikers looking to see what all the fuss is about at Arches National Park. The city's crime rate is what's becoming extreme, though.
While property crime fell over the last reporting year, violent crime went up by a good margin. That left residents to deal with a 1 in 127 chance of being the victim of a violent attack over 2019, the second highest rate in Utah.
Unfortunately, a big part of the violence is down to Moab having the highest rate of rape cases in Utah.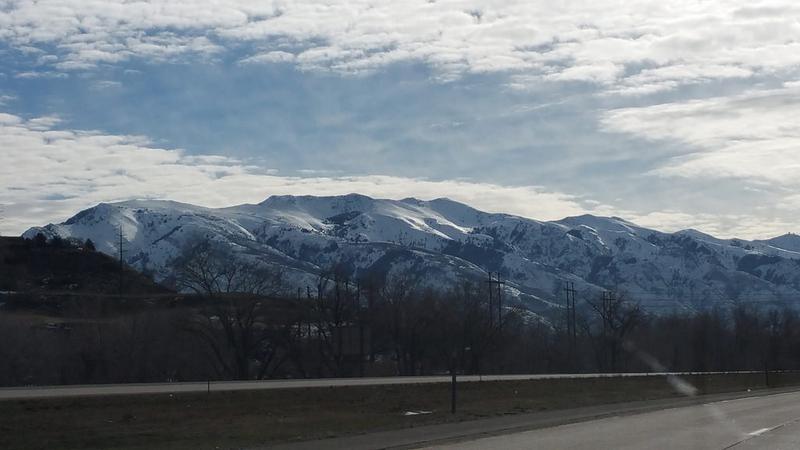 We're heading back to the Ogden area to reach Utah's eighth least safe place to live, Riverdale. While Riverdale occupies the #8 spot on this list, it actually had the second highest overall crime rate in Utah, with a crime rate more than twice as high as the national average.
How'd that happen? Well, Riverdale has the second highest property crime rate statewide, with residents up against a 1 in 15 chance of having their valuables stolen or vandalized over 2019.
On the bright side, there were only two violent crimes committed per month in Riverdale, on average. And if you need to take your mind off the high property crime rate, you can play a round of golf.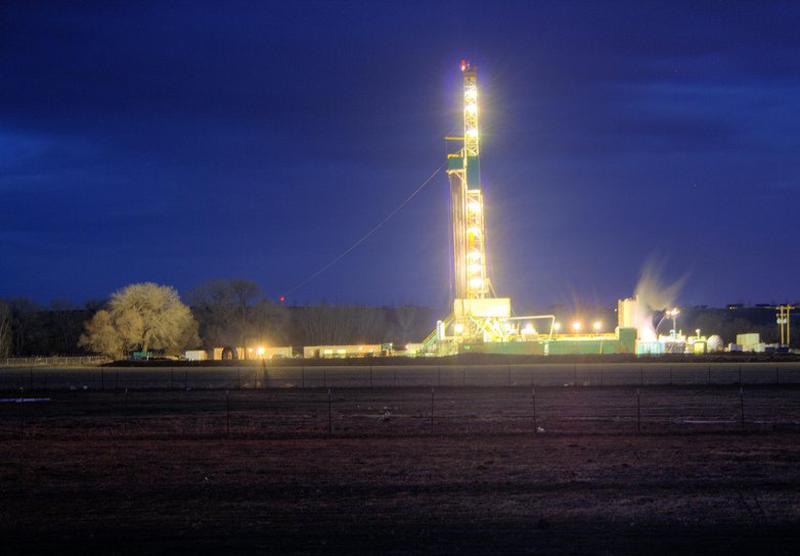 We're taking a trip out of the capital area to reach Utah's ninth most dangerous city, Roosevelt. Roosevelt saw a shocking rise in violent crime over the last year, while property crime pretty much stayed level.
That's bad news for the Roosevelt Police Department, who have to protect residents from a 1 in 239 chance of being violently attacked. That includes the second highest rate of rape cases in the state.
To give you an idea of how bad of a problem it is in Roosevelt, consider that South Salt Lake had the same amount of rape cases, with triple the population.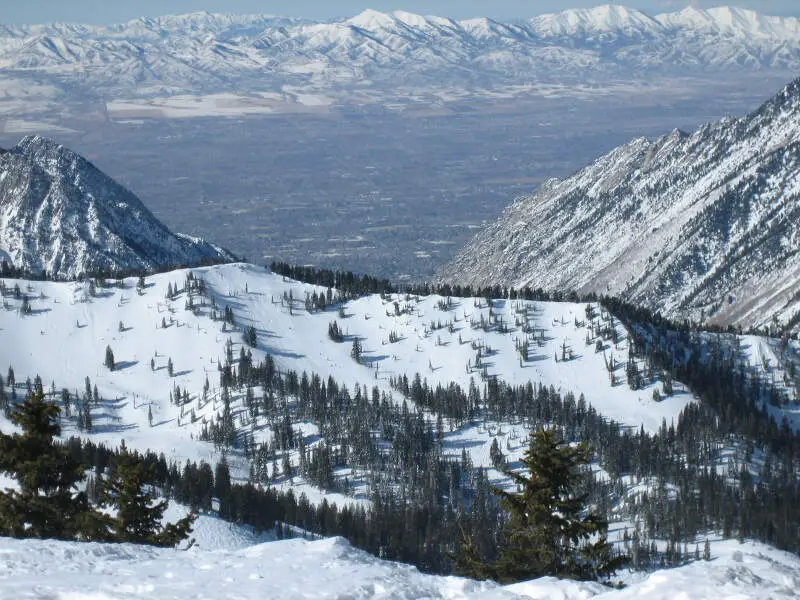 West Jordan is Utah's fourth biggest and tenth most dangerous place to live. Folks come from all over to enjoy the brick-lined paths and boutique-style shops in West Jordan.
They'd be well advised to keep an eye on their pockets because there were 2,083 larcenies recorded in 2019. It's also good practice to park in good areas, or you may join the 204 people who had their cars robbed over the year.
West Jordan also reported 264 violent crimes, which isn't horrible for a city of 117,644. But it's certainly nothing to be proud of either.
Graphing The Most Dangerous And Safest Places In Utah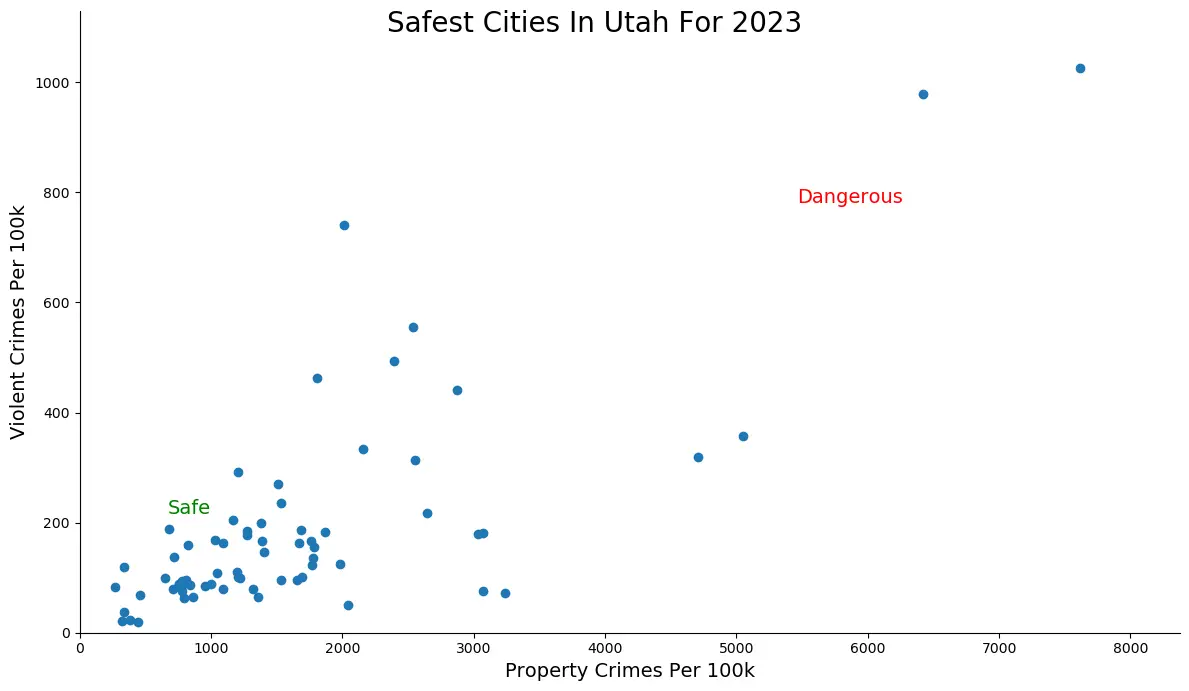 Click To Enlarge
How we determined the most dangerous cities in Utah for 2021?
Every year the FBI release two crime datasets, a preliminary dataset limited to the biggest cities in the country, followed by a more detailed release at the end of the year.
For our analysis, we focused on the JUST released 2019 data, specifically the 2019 Crime In The United States Report. We will update the results when data becomes available in September 2021.
So what criteria did we use? Have a look:
Violent Crimes Per Capita
Property Crimes Per Capita
In order to make the analysis as apples to apples as possible, we only considered Utah cities over 5,000 in population. That left us with 59 cities in Utah.
We then ranked each city from 1 to 59 for the two criteria with a #1 ranking being the most dangerous for the particular criteria.
Next, we averaged the two rankings into one "Dangerous Index".
Finally, we ranked every city on the "Dangerous Index" with the lowest index being the most dangerous in Utah — South Salt Lake. Any ties went to the smaller city. You can download the data here.
Read on for a detailed look at the 10 most dangerous cities in Utah.
Locking It All Up In Utah
So what is the most dangerous city in Utah? After analyzing 59 cities in Utah, South Salt Lake takes the top spot as the most dangerous city in Utah based on the most recently reported FBI data — 2019.
The latest FBI crime data shows that South Salt Lake ranks as the most dangerous city in Utah for 2021.
We want to point out again that there's still safes places in South Salt Lake and that this isn't a comment on the people that live there. So please don't beat us up.
Let's be real, we're not talking about snowboarding in Park City without a helmet kind of danger. The type of danger we're talking about gets people on Salt Lake City's KUTV at six. That's because the cities that made our list have robberies happening in broad daylight, car jackings, and daily shootings. There are neighborhoods in these cities that you shouldn't drive thru, ever.
So, what's the most dangerous place in Utah? That would be, South Salt Lake.
The Utah cities on our most dangerous list could definitely use some TLC. If you're looking to be that diamond in the rough, or you're just curious to see if your city made the list, take a look at our list below. And if you don't see your city there, head to the bottom.
Learn more about the safest places in Utah.
If you're looking for something more national, check out the most dangerous cities in America or the most dangerous states in America.
Here are the safest cities in Utah:
North Park (Pop. 16,411)
Heber (Pop. 17,142)
Kaysville (Pop. 32,691)
Syracuse (Pop. 31,230)
Santa Clara/Ivins (Pop. 17,346)
Spanish Fork (Pop. 40,604)
Pleasant View (Pop. 11,137)
Santaquin/Genola (Pop. 14,288)
Mapleton (Pop. 10,463)
Salem (Pop. 8,760)
For more Utah reading, check out:
The Most Dangerous Cities In Utah
| Rank | City | Population |
| --- | --- | --- |
| 1 | South Salt Lake | 25,599 |
| 2 | Salt Lake City | 202,426 |
| 3 | Murray | 49,642 |
| 4 | Park City | 8,620 |
| 5 | Ogden | 87,875 |
| 6 | West Valley | 137,269 |
| 7 | Moab | 5,349 |
| 8 | Riverdale | 8,821 |
| 9 | Roosevelt | 7,189 |
| 10 | West Jordan | 117,644 |
| 11 | Harrisville | 6,845 |
| 12 | Cedar City | 33,614 |
| 13 | Tooele | 35,719 |
| 14 | Sandy | 97,797 |
| 15 | Brigham City | 19,592 |
| 16 | Cottonwood Heights | 34,183 |
| 17 | Layton | 78,585 |
| 18 | Woods Cross | 11,531 |
| 19 | West Bountiful | 5,790 |
| 20 | Grantsville | 11,942 |
| 21 | St. George | 89,160 |
| 22 | Draper | 49,112 |
| 23 | Richfield | 7,952 |
| 24 | Hurricane | 18,850 |
| 25 | Logan | 52,029 |
| 26 | Tremonton | 9,038 |
| 27 | Orem | 98,686 |
| 28 | Centerville | 18,018 |
| 29 | Sunset | 5,364 |
| 30 | South Ogden | 17,215 |
| 31 | Payson | 19,981 |
| 32 | North Salt Lake | 21,501 |
| 33 | Provo | 117,189 |
| 34 | Clearfield | 32,217 |
| 35 | Ephraim | 7,449 |
| 36 | Washington | 29,047 |
| 37 | Enoch | 7,199 |
| 38 | Roy | 39,001 |
| 39 | South Jordan | 77,645 |
| 40 | American Fork/Cedar Hills | 43,610 |
| 41 | Bluffdale | 15,976 |
| 42 | Saratoga Springs | 33,647 |
| 43 | Springville | 33,542 |
| 44 | Farmington | 25,409 |
| 45 | Clinton | 22,544 |
| 46 | Nephi | 6,207 |
| 47 | Pleasant Grove | 39,066 |
| 48 | North Ogden | 20,352 |
| 49 | Bountiful | 44,280 |
| 50 | North Park | 16,411 |