Editor's Note: This article is an opinion based on facts and is meant as infotainment. Don't freak out we updated this article for 2021. This is our seventh time ranking the worst places to live in Utah.
Article Table Of Contents   
(Skip to section)
Utah is possibly one of the most misunderstood states in the nation. You've got a very right-leaning group, the dominance of the LDS church, and then you have Salt Lake City, which is ranked as one of the largest in terms of LGBT populations in the nation.
It's a really beautiful state, no question. And it stays quiet, remaining out of the headlines, despite being one of the most hard-working and wealthiest states in the U.S.
Is it all rosy in the Beehive State? Of course not. Just like every other state, Utah has its least desirable spots. The purpose of this post is to use science and data to determine which places are the worst you could possibly live in if you make Utah your home.
After analyzing 81 of the state's most populous cities (over 5,000 people), we came up with this list as the 10 worst places to live in the state of Utah:
The 10 Worst Places To Live In Utah For 2021
What? Where are these places you wonder? And before you get all riled up and say we're picking on small town America, that's not the case.
We understand there's a lot of good in every place.
However, according to data (which doesn't measure things like beauty and 'friendly people'), there are far better options in the state for making a place home. And the worst place to live in Utah? That would be South Salt Lake.
Read on below to see how we crunched the numbers and see how your city fared in 2021.
If you're looking for something more national, check out the worst cities in America or the worst states in America.
For more Utah reading, check out:
The 10 Worst Places To Live In Utah For 2021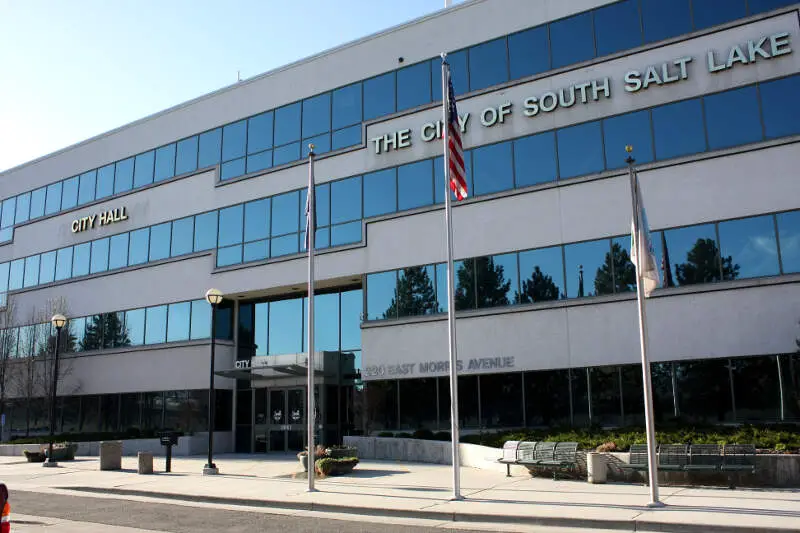 When you're looking at the worst places you could live in Utah, South Salt Lake came in 1st. Let's see why.
Welcome to the 4th most dangerous city in Utah. Is that surprising?
There were two murders here in 2021, and when you're in SSL, you have a 1 in 122 chance of being raped, attacked or murdered yourself every year. Plus, you have a 1 in 13.4 chance of being robbed here as well.
Not only is there a lot of crime here, the residents here earn just about the lowest salaries in Utah, bringing in $47,813 a year combined. Education and home values are also far below the state average.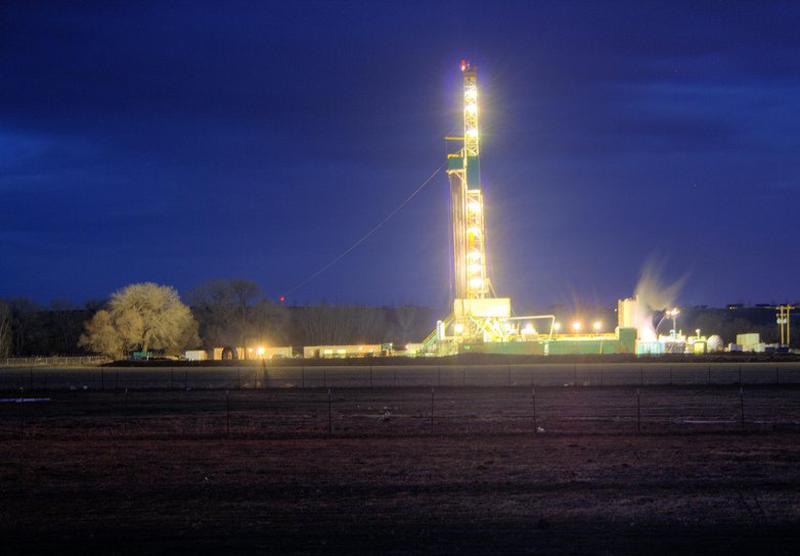 Roosevelt was founded in 1906. Can you guess who was president at the time? That's right: Theodore Roosevelt. Lucky too, because the town's original name was Dry Gulch. That just doesn't have the same ring.
This community of 7,041 residents, located in the northeast part of the state, has a boom-bust relationship with the local oil reserves. Sometimes, the oil is pumping and life in town gets flush. Other times, wells run dry and the town suffers.
Currently, Roosevelt faces an unemployment rate of 8.7%, though those oil jobs help to support a median income of $63,479. Crime runs about 40% above the national average.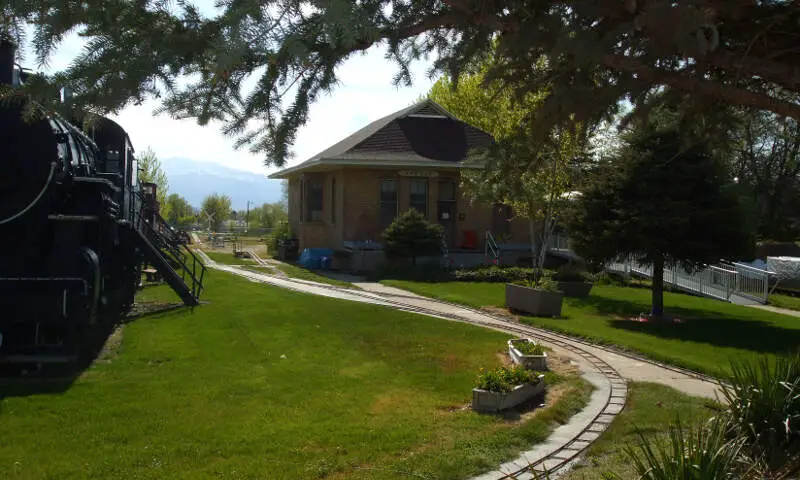 Tooele stands in the north-central part of the state, just south of the Great Salt Lake and about 40 minutes outside of Salt Lake City. The town's economy chugs along rather nicely. The unemployment rate hovers at an elevated 6.0%, but the median income comes in at a healthy $63,851. Housing and education are relatively strong as well.
Still, Tooele ends up on this list. What's the issue? Well, given its location, commutes are difficult. At the same time, crime presents a modest problem, with a crime rate slightly above the national average.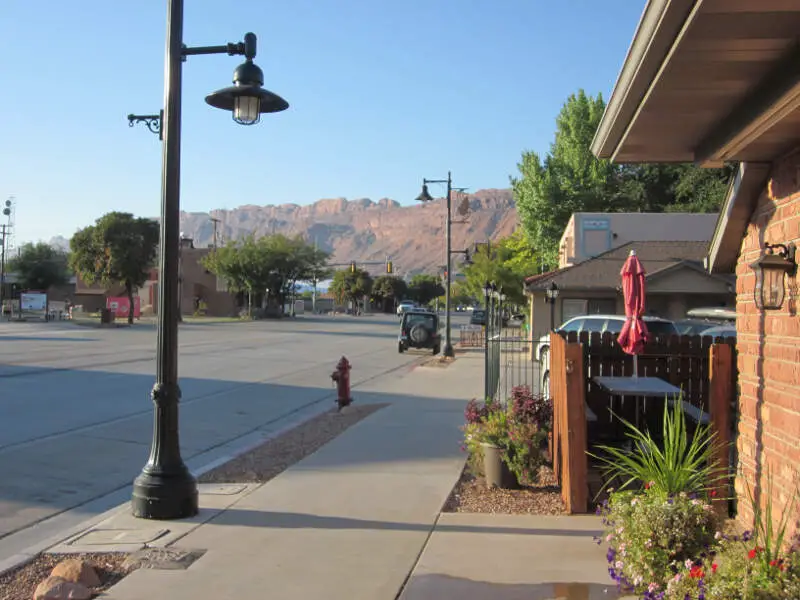 If you love spectacular mountain views and exciting outdoor adventure, you might want to plan a trip to Moab. It stands in the eastern part of the state, on the edge of the Arches National Park and alongside the Colorado River.
Unfortunately, the 5,268 residents of town can't eat breathtaking views. And with an unemployment rate of 9.3% and a poverty rate of 13.8%, it gets tough to make ends meet.
Even with these problems, the real estate market prices many locals out of home ownership. The median home price in the region sits at $237,700, compared to a median income of $51,168.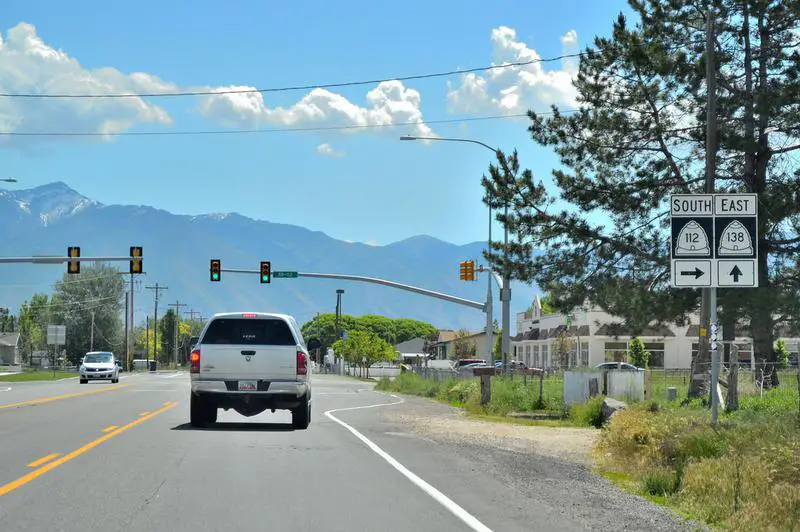 Most of the towns on these worst lists earn their spot through a weak economy. Not Grantsville. The town, located about 40 minutes west of Salt Lake City, boasts a median income of $72,378 and an unemployment rate of 5.4%.
Still, the town has its share of troubles. Diversity is spotty and the distance from the city makes for a long commute. Also, a mild lack of amenities leads to inconveniences.
Of course, things could get worse. How much worse? Head to the town's Donner-Reed Museum to learn about a group of pioneers who got stranded in the region and had to turn to canabalism. Now that's a grueling commute.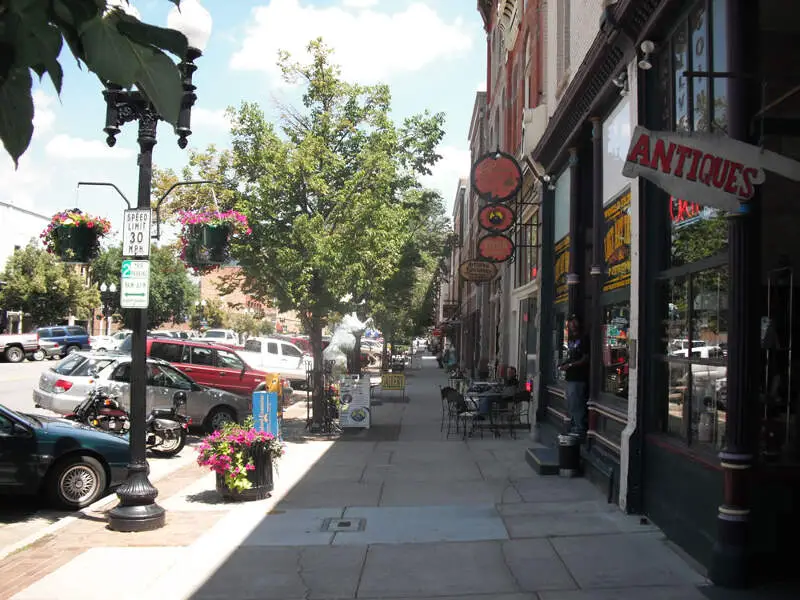 Source: Public domain
Would you believe that Ogden is the 15th most dangerous place in Utah? That's the case, as every year, you have a 1 in 27.0 chance of being the victim of a property crime when you're within Ogden city limits.
In addition, every year, you have a 1 in 226 chance of being a victim of a violent crime in Ogden. That means raped, attacked or killed. Again, for Utah, that's just unacceptable.
Beyond the crime numbers, Ogden's unemployment rate is the 14th highest in Utah (4.8%), and homes are the 4th cheapest in the state ($170,100). Say what you want about 'cheap living', the fact is homes are priced on demand, and there's not a lot of demand to live in Ogden.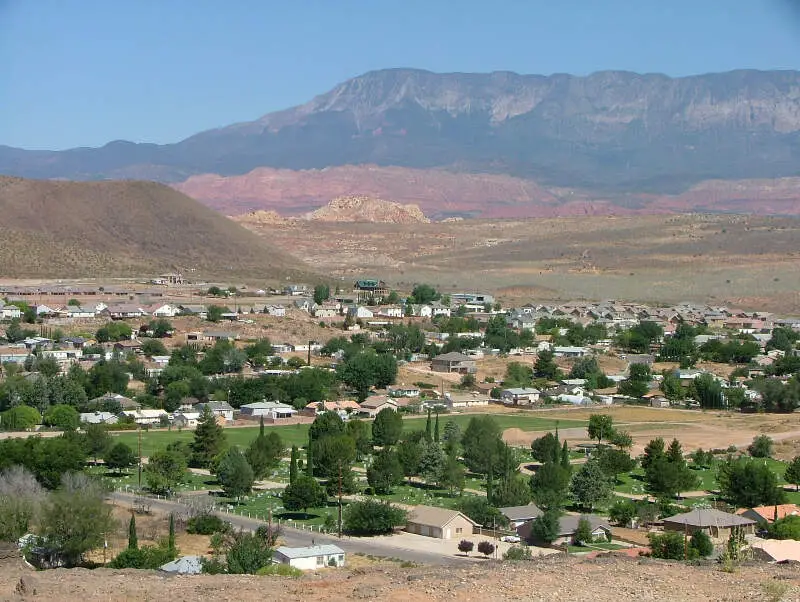 If you're familiar with typical weather patterns in the U.S., then you'll recognize that "Hurricane" represents a strange name for a town in Utah. You know, a state that mostly consists of mountains and desert. (The name, by the way, comes from an incident when an early settler got stuck in a whirlwind.)
Hurricane lands on this list because of a sluggish economy, a high cost of living, and a shortage of diversity. The financial situation isn't horrible. The area supports a median income of $55,190 and a 5.4% unemployment rate. However, this earning power makes it difficult for many locals to afford the $238,800 median home value.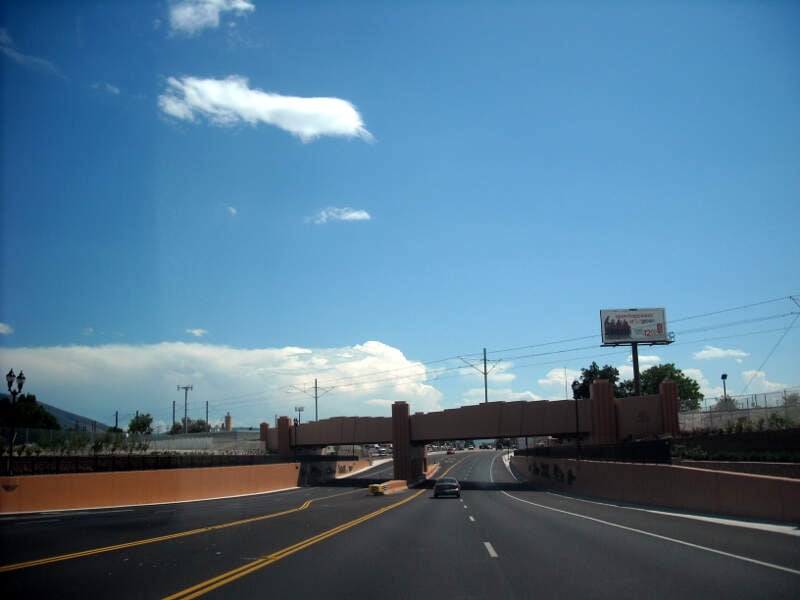 A suburb of Salt Lake City, Midvale stands just 15 minutes from the center of the state's biggest metropolitan area. This gives the local economy a major boost. The median income hovers at $60,216 and the unemployment rate comes in at 4.2%.
This financial good fortune comes with a downside, though. The cost of living makes it difficult for many of the town's 33,318 residents. Services, groceries, and healthcare are all more expensive than the national average. At the same time, locals struggle to afford housing, thanks to Midvale's $261,400 median home value.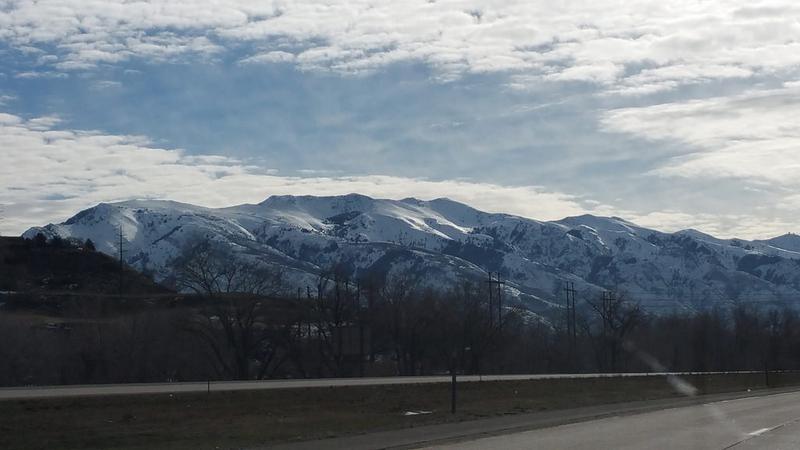 Riverdale is just outside of Ogden. Remember what we said earlier about Ogden? Riverdale is a smaller, less intense version where unemployment is far above the state average, and income levels and home prices are far below Utah standards.
Riverdale has the 8th highest crime rate in the state. You have a 1 in 17 chance of being robbed here every year you live within its city limits. That's a lot of stolen laptops and cell phones.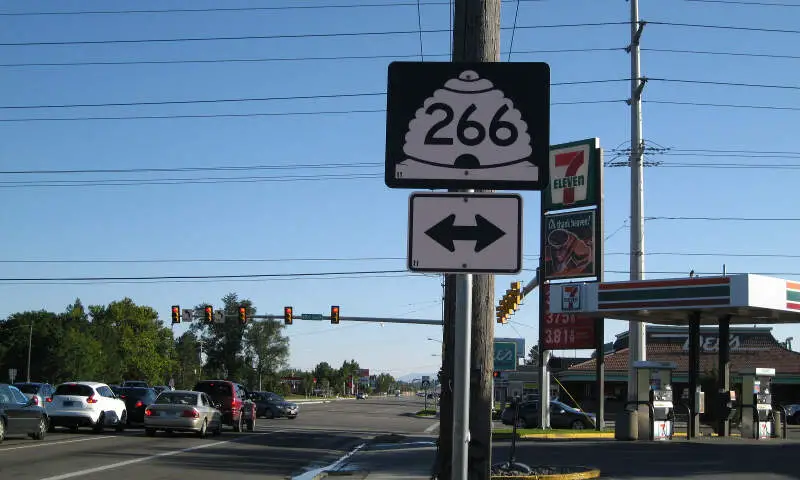 Here's another suburb of Salt Lake City that winds up ranked among the least appealing spots in the state. And, once again, affordability represents the community's major sin.
After all, the economy in town underpins a median income of $66,311. And the unemployment rate comes in at a respectable 4.2%. Diversity, housing, and education are all strong as well.
Then you get to the cost of living. Different story. In Taylorsville, you'll spend more than the national average on groceries, healthcare, and transportation. At the same time, the median home value hovers at $239,400.
How we determined the worst places to live in Utah for 2021
To figure out how bad a place is to live in, we only needed to know what kinds of things people like and then decide what cities have the least amount of those things.
We don't think it's a stretch to assume that people like the following things:
Good education
Lots of jobs
Low crime
Low poverty
Nice homes
High incomes
High population density (Lots of things to do)
Short work commutes
Health insurance
The data comes from the Census's most recent American Community Survey and from the FBI Uniform Crime Report.
We broke crime down into violent crime and property crime to give violent crime a larger weight -- if you did a simple calculation of all crimes per capita, property crimes are normally 7x more common and really bias that ranking.
Furthermore, only cities with at least 5,000 people were considered -- leaving 81 cities.
We then ranked each city from 1 to 81 for all the criteria with a #1 ranking being the worst for the particular criteria.
Next, we averaged the rankings into one "Worst Place To Live Score".
Finally, we ranked every city on the "Worst Place To Live Score" with the lowest score being the worst city in Utah -- South Salt Lake. Read on for a detailed look at the 10 worst cities in Utah. You can download the data here.
This list is a scientific analysis based on real data and is completely unbiased.
Wrapping Up The Worst In Utah
If you're looking at areas in Utah with the worst economic situations, where there's higher than average crime, and not a lot to do, this is an accurate list.
And in the end, South Salt Lake ranks as the worst city to live in Utah for 2021.
If you're curious enough, here are the best cities to live in Utah:
Mapleton (Pop. 9,872)
Kaysville (Pop. 31,494)
Salem (Pop. 8,099)
For more Utah reading, check out:
Where Are The Worst Places To Live In Utah?
| Rank | City | Population |
| --- | --- | --- |
| 1 | South Salt Lake | 25,017 |
| 2 | Roosevelt | 7,041 |
| 3 | Tooele | 34,535 |
| 4 | Moab | 5,268 |
| 5 | Grantsville | 11,021 |
| 6 | Ogden | 86,833 |
| 7 | Hurricane | 17,212 |
| 8 | Midvale | 33,318 |
| 9 | Riverdale | 8,752 |
| 10 | Taylorsville | 60,138 |