This article is an opinion based on facts and is meant as infotainment. It is our seventh time ranking the most dangerous places to live in Idaho and is updated for 2021.
Idaho may have some of the most friendly people and be one of the most laid back states in the country, but living in the Gem State does come with a set of risks.
That's right, Idaho has some pretty dangerous places and RoadSnacks is here to tell you just where those places are located: we've created a list of the most dangerous places in Idaho for 2021. How'd we do it? We consulted the numbers. In total, we analyzed 27 cities. We looked at the FBI's latest crime report for violent crime and property crime statistics for every place with over 5,000 residents. We discovered that Idaho's violent and property crime numbers, while not the worst in the country, could be better.
We also discovered that Idaho is the tenth fastest growing state in the country. And, sadly, some of Idaho's fastest growing cities have found a spot on the list of the most dangerous places in the state.The infrastructure in cities like and Nampa and Caldwell are still trying to figure out how to meet the demands of their growing population in terms of law enforcement.
And while Idaho might not be one of the top ten most dangerous states in the country, the state's most dangerous places do need some work. And that work needs to start at Idaho's number one most dangerous places.
Have we piqued your interest? Want to know more? Keep reading.
The 10 Most Dangerous Places To Live In Idaho For 2021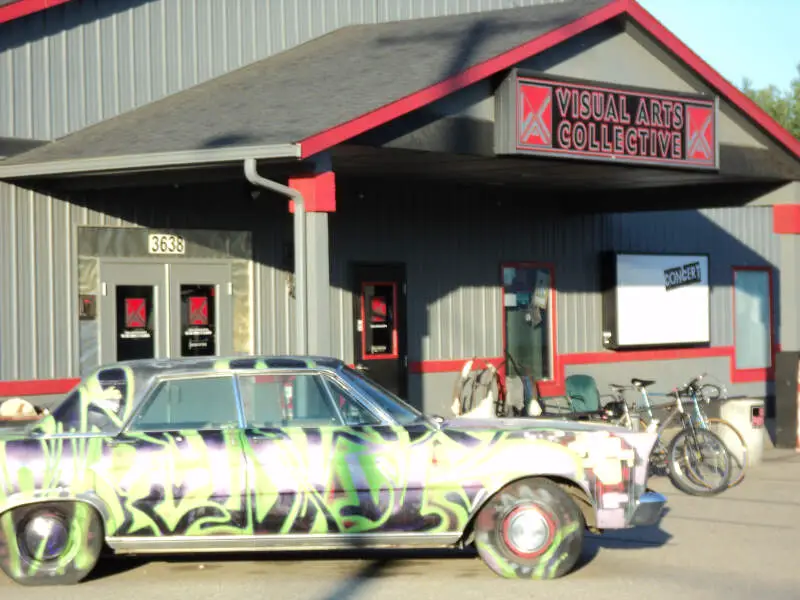 Garden City, Idaho is a small city with a population of around 12,033 residents. Although it is nearly surrounded by the large city of Boise, it remains a separate entity. It is one of the most dangerous cities in the state of Idaho for 2021.
Garden City ranks highest with 53 violent crimes reported in the city. There were also 268 property crimes and 203 cases of larceny. When considering its relatively small population, this makes it one of the more dangerous cities in Idaho.
Garden City is quite small, with just over four square miles of space. It is located along the Boise River and State Highway 44.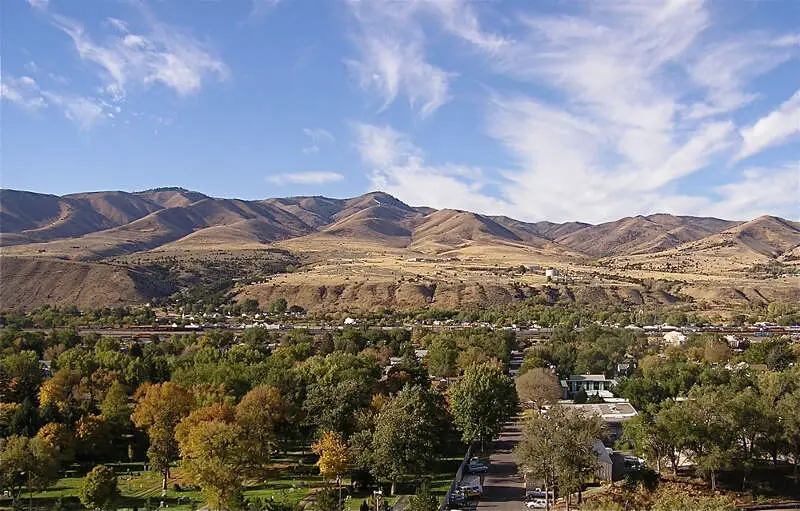 Source: Public domain
In many different surveys and reports, Pocatello is recognized as one of the most dangerous cities to live in or visit in the state of Idaho. In the 2019 reporting year, there were 1,326 cases of property crimes and 1,012 cases of larceny. This is a huge amount of crime for a town with a population of only 56,514.
Despite its level of property and total crimes, Pocatello continues to be a town that people move to. You can see views of the Rocky Mountains and many residents love to spend time in the outdoors, exploring trails and other recreational activities with friends and family.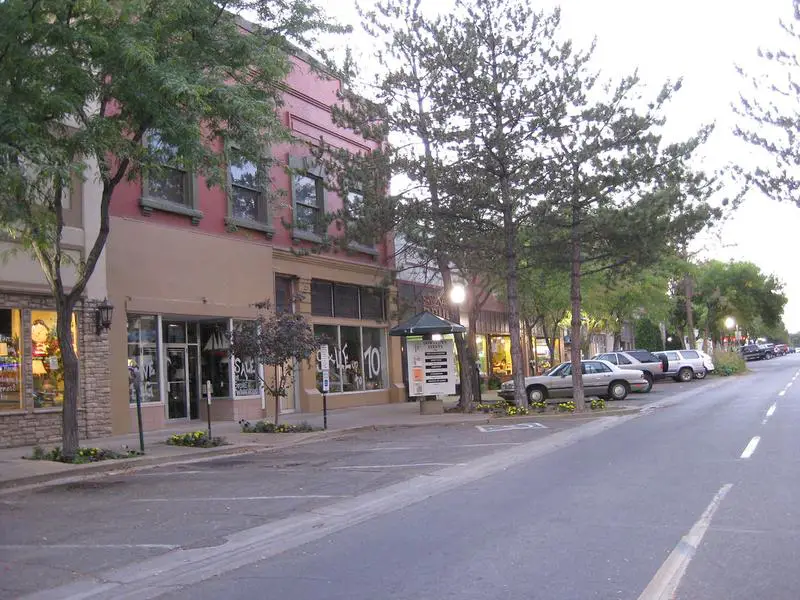 Twin Falls, Idaho is the gateway to the fascinating Snake River Canyon. It is a popular tourist spot because of all of the people that want to see the canyon. It also happens to be one of the most dangerous cities in the state.
It ranked third highest for violent crimes in our 2021 list. In the year 2019, there were 201 violent crimes, 163 aggravated assaults, and 1,034 property crimes reported this year. Twin Falls' large and growing population of 50,463 residents combined with the thousands of seasonal tourists that spend time in the area each year make good targets for criminals.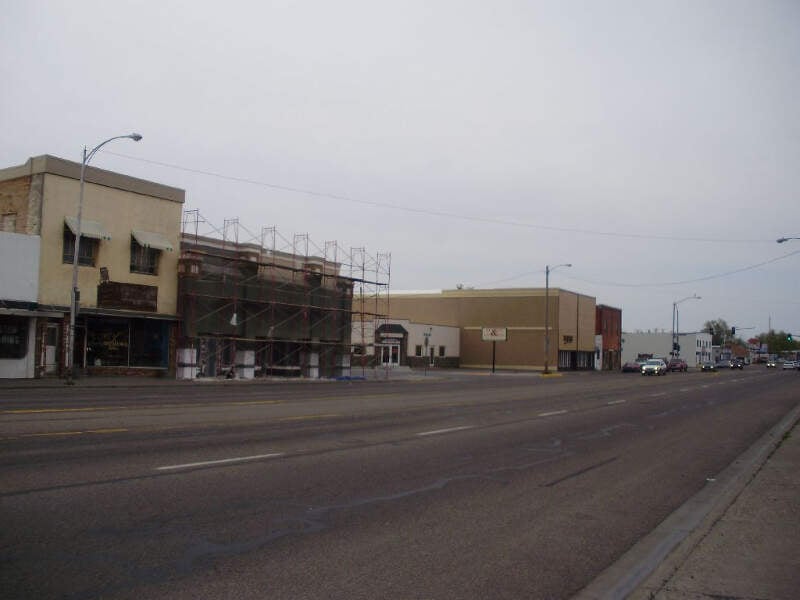 In the year 2019, there were 42 violent crimes, 0 murders, and 11 cases of rape reported in Blackfoot, Idaho. It ranks 3rd for rape and 2nd for burglary in the state. The small town isn't always known for its dangers, as many of its residents believe that it is a great place to raise a family and has a growing population of 11,938 residents.
It is located in southeastern Idaho, right off of I-15 approximately 25 miles away from Idaho Falls. Many of the residents know each other and it retains its small town feel. This makes its relatively high crime rate even more concerning.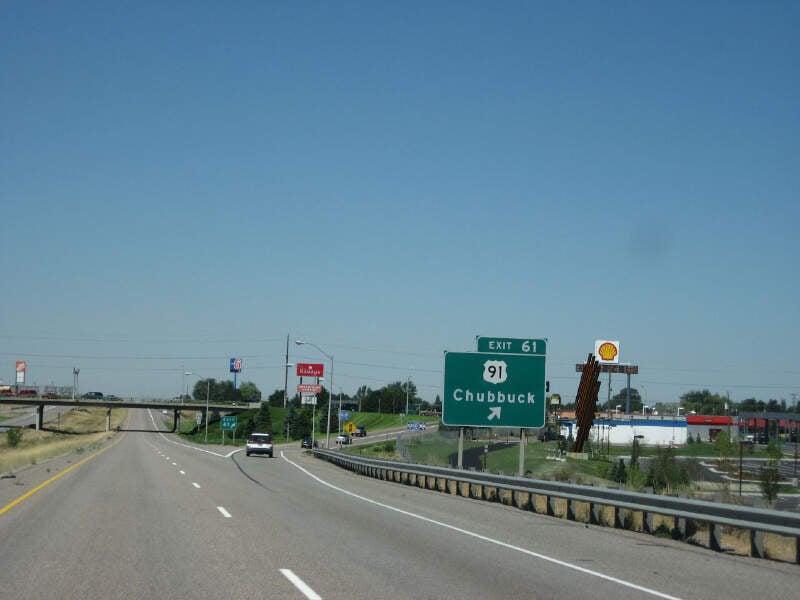 Chubbuck is located north of Pocatello, Idaho and is the home to the largest tennis court in East Idaho, known as the Osborn Tennis Complex. What often is overlooked in this small, otherwise peaceful community is the crime rate. The area has a problem specifically with property crimes.
In 2019, the small town of just 15,490 residents reported 497 larceny cases and 553 property crimes. This accounts for a large 3,570/100k people. This means that for 2021, Chubbuck ranks highest for property crimes and highest for total crimes committed in 2021. Having additional protections on your car and home would be well worth it if you live in this dangerous city.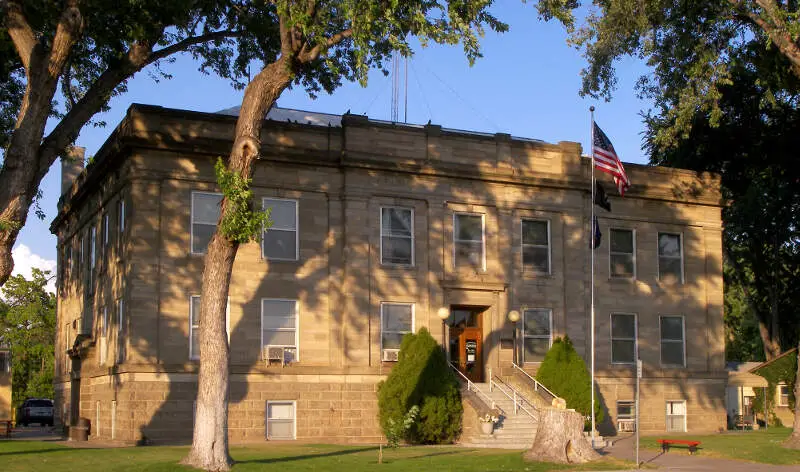 Mountain Home has a population of 14,476 residents. Many of the families that live there are military families that may move in and out of the area more frequently than in other towns of similar sizes.
Mountain Home, Idaho is not one of the safest communities to live in or visit. It ranks fourth highest for violent crimes. There were 9 rape cases based on the crimes reported to authorities in 2019. This contributed to 54 violent crimes.
It is the largest city in Elmore County. The Mountain Home Air Force Base is located there and once served as a bomber training base during World War II.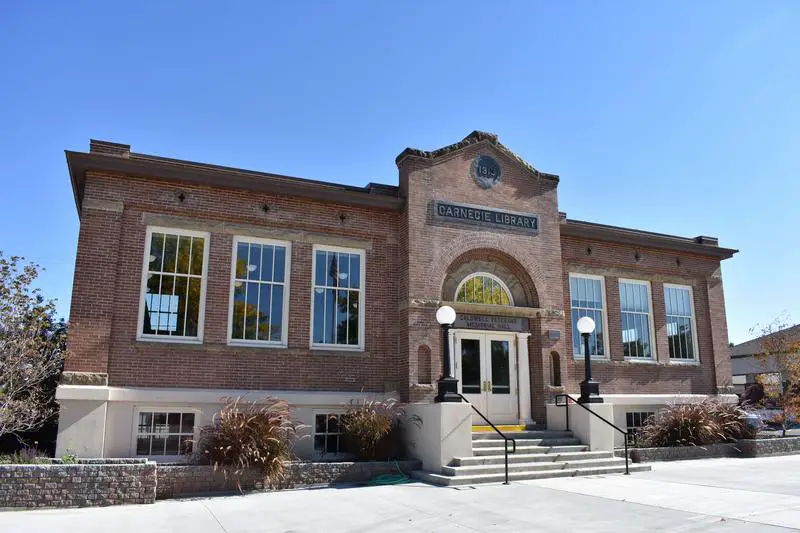 The College of Idaho is located in Caldwell, making it a bustling college town full of young people and an active community full of restaurants and things to do. Its large and growing population of 57,940 makes it the 5th in population size.
It has been frequently recognized as one of the most dangerous cities in Idaho. Its previous rank was 8th. In 2021, it ranks eighth highest after it reported 203 violent crimes in 2019. 997 property crimes and 718 larceny cases were also reported.
While it is one of the more dangerous cities in Idaho, Caldwell is not one of the most dangerous cities in the United States.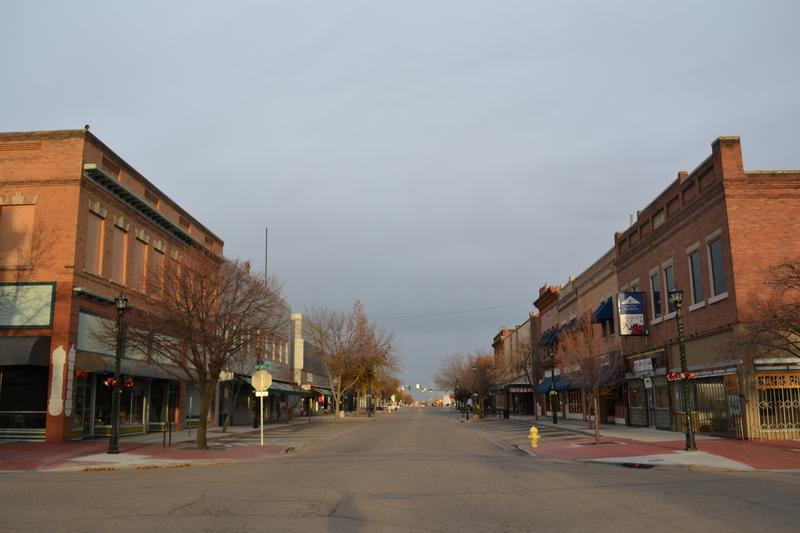 Nampa, Idaho is unique in that it is a dangerous place for violent crimes and property crimes. It isn't particularly safe for either your things or your person. It has a large population of 98,208 people.
If you plan to visit Nampa, be sure to do what you can to stay as safe as possible. In 2019, there were 306 violent crimes, 201 aggravated assaults, 1,767 property crimes, and 1,323 cases of larceny.
Based on that data, it ranks 4th for rape cases in the state.
It is a large city in the Boise-Nampa Metropolitan area and is located in the central part of the state.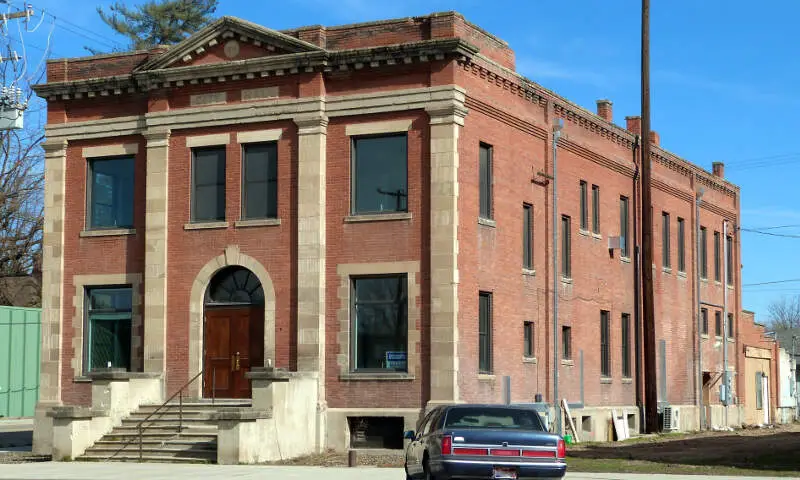 Payette, Idaho has a disproportionate problem with rape. In 2021, it ranks 2nd for the number of rape cases filed in the state. This translates to 7 cases reported in 2019. While this may not seem like a lot, Payette is a very small town with only 7,535 residents. This might explain why it has a slightly declining population rate.
The area has a general lack of employment, particularly in good paying jobs. There is a large number of minimum wage jobs available, if they haven't already been filled by other residents. This can be a contributing factor for crime.
It is located about an hour away from Boise.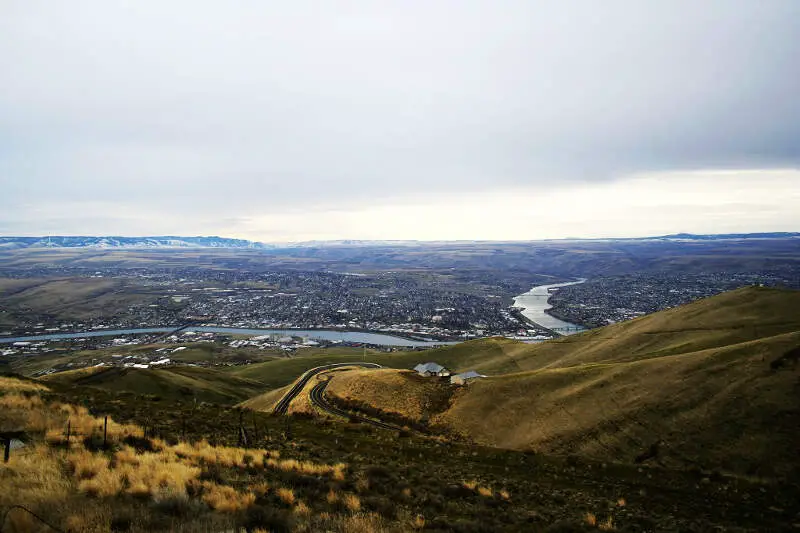 If you are looking to move to a new city in Idaho, Lewiston might not be the best place to buy or rent a home. While there are many positive things about the city, it is among the most dangerous cities in Idaho in 2021.
In 2019, it had 145 burglary cases and 955 property crimes. This leads to its status as the second highest in total crime and the second highest in property crime. For a population the size of 32,931, this is an alarming rate of crime for residents to be concerned with protecting themselves from.
Lewiston is a relatively affordable place to live in Idaho.
Graphing The Most Dangerous And Safest Places In Idaho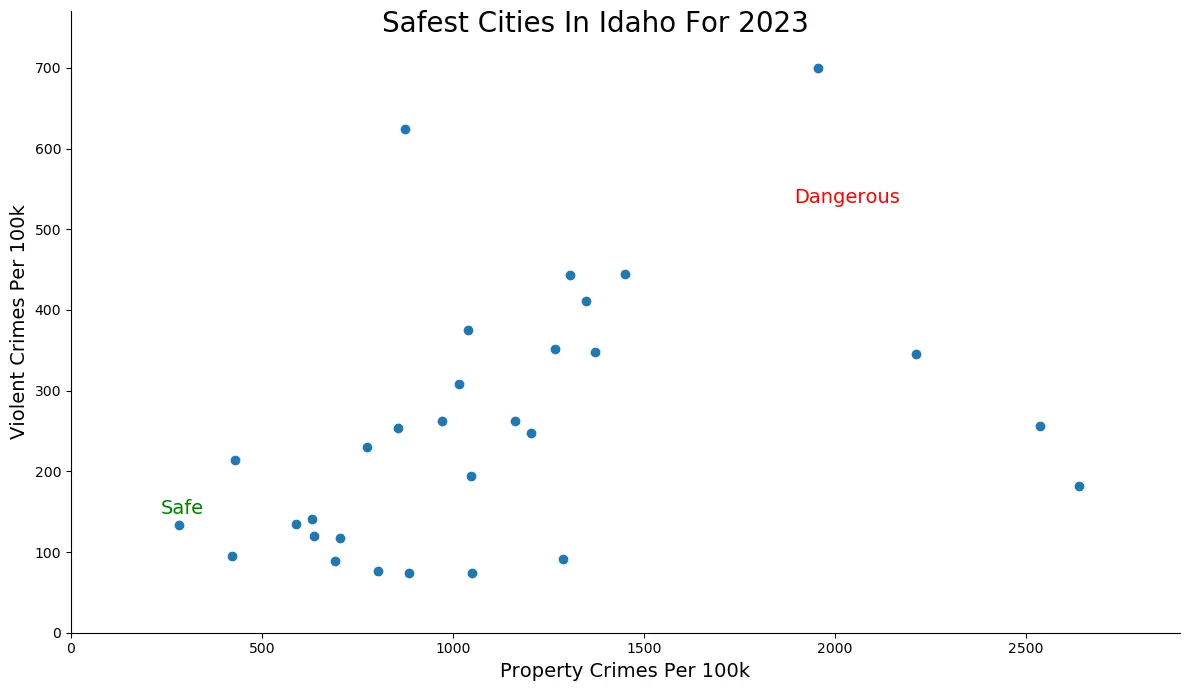 Click To Enlarge
How we determined the most dangerous cities in Idaho for 2021?
Every year the FBI release two crime datasets, a preliminary dataset limited to the biggest cities in the country, followed by a more detailed release at the end of the year.
For our analysis, we focused on the JUST released 2019 data, specifically the 2019 Crime In The United States Report. We will update the results when data becomes available in September 2021.
So what criteria did we use? Have a look:
Violent Crimes Per Capita
Property Crimes Per Capita
In order to make the analysis as apples to apples as possible, we only considered Idaho cities over 5,000 in population. That left us with 27 cities in Idaho.
We then ranked each city from 1 to 27 for the two criteria with a #1 ranking being the most dangerous for the particular criteria.
Next, we averaged the two rankings into one "Dangerous Index".
Finally, we ranked every city on the "Dangerous Index" with the lowest index being the most dangerous in Idaho — Garden City. Any ties went to the smaller city. You can download the data here.
Read on for a detailed look at the 10 most dangerous cities in Idaho.
Locking It All Up In Idaho
So what is the most dangerous city in Idaho? After analyzing 27 cities in Idaho, Garden City takes the top spot as the most dangerous city in Idaho based on the most recently reported FBI data — 2019.
The latest FBI crime data shows that Garden City ranks as the most dangerous city in Idaho for 2021.
We want to point out again that there's still safes places in Garden City and that this isn't a comment on the people that live there. So please don't beat us up.
Do we think there's a direct correlation between the places in Idaho with high unemployment rates, low wages, and high crime to the places that made the state's most dangerous list? Absolutely. And this is most evident in Idaho's number one most dangerous place.
So without further adieu.the most dangerous place in Idaho is Garden City.
To see how your city faired, take a look at the list below; and if you don't find what you're looking for there, head to the bottom.
Learn more about the safest places in Idaho.
If you're looking for something more national, check out the most dangerous cities in America or the most dangerous states in America.
Here are the safest cities in Idaho:
Meridian (Pop. 111,196)
Rupert (Pop. 5,791)
Middleton (Pop. 8,395)
Hailey (Pop. 8,575)
Moscow (Pop. 26,018)
Preston (Pop. 5,533)
Rathdrum (Pop. 8,968)
Fruitland (Pop. 5,472)
Rexburg (Pop. 29,109)
Weiser (Pop. 5,369)
For more Idaho reading, check out:
The Most Dangerous Cities In Idaho
| Rank | City | Population |
| --- | --- | --- |
| 1 | Garden City | 12,033 |
| 2 | Pocatello | 56,514 |
| 3 | Twin Falls | 50,463 |
| 4 | Blackfoot | 11,938 |
| 5 | Chubbuck | 15,490 |
| 6 | Mountain Home | 14,476 |
| 7 | Caldwell | 57,940 |
| 8 | Nampa | 98,208 |
| 9 | Payette | 7,535 |
| 10 | Lewiston | 32,931 |
| 11 | Sandpoint | 8,873 |
| 12 | Jerome | 11,921 |
| 13 | Boise | 231,314 |
| 14 | Emmett | 6,950 |
| 15 | Post Falls | 35,649 |
| 16 | Idaho Falls | 62,088 |
| 17 | Coeur d'Alene | 52,256 |
| 18 | Meridian | 111,196 |
| 19 | Rupert | 5,791 |
| 20 | Middleton | 8,395 |
| 21 | Hailey | 8,575 |
| 22 | Moscow | 26,018 |
| 23 | Preston | 5,533 |
| 24 | Rathdrum | 8,968 |
| 25 | Fruitland | 5,472 |
| 26 | Rexburg | 29,109 |
| 27 | Weiser | 5,369 |