Editor's Note: This article is an opinion based on facts and is meant as infotainment. Don't freak out we updated this article for 2020. This is our sixth time ranking the worst places to live in Idaho.
Swipe left for slideshow. Article continues below.
Article Table Of Contents
(Skip to section)
Idaho is one of those off-the-radar states that you don't hear about very often. As far as we're concerned, Idaho is a beautiful state with hard-working Americans. But we're not here to debate Idaho's merits -- either good or bad.
We're here to simply make an unbiased, research-driven analysis of where the worst places to live in Idaho are. And for those looking to visit the Gem State, or move there permanently, this list should provide some value.
According to scientific data, and after analyzing the most populated cities, these are the worst 10 places that you could possibly live in Idaho:
What? Where are these places you wonder? And before you get all riled up and say we're picking on small town America, that's not the case.
We understand there's a lot of good in every place.
However, according to data (which doesn't measure things like beauty and 'friendly people'), there are far better options in the state for making a place home. And the worst place to live in Idaho? That would be Caldwell.
Read on below to see how we crunched the numbers and see how your city fared in 2020.
If you're looking for something more national, check out the worst cities in America or the worst states in America.
For more Idaho reading, check out:
The 10 Worst Places To Live In Idaho For 2020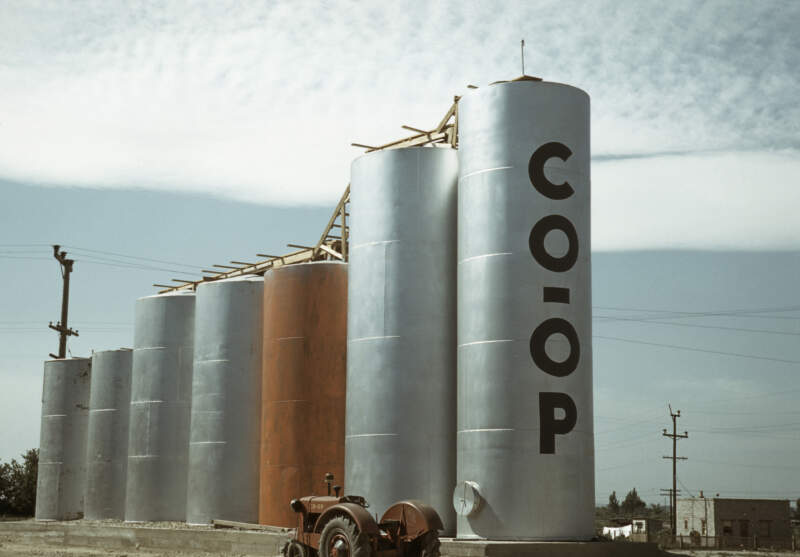 Source: Public domain
On the other end of the spectrum, population wise, is Caldwell. Just south of Middleton, but with a population of nearly 50,000, Caldwell has, essentially, the highest unemployment rate in Idaho. Crime is exceptionally high for the state as well.
Additionally, 17.0% of the population lives below the poverty line.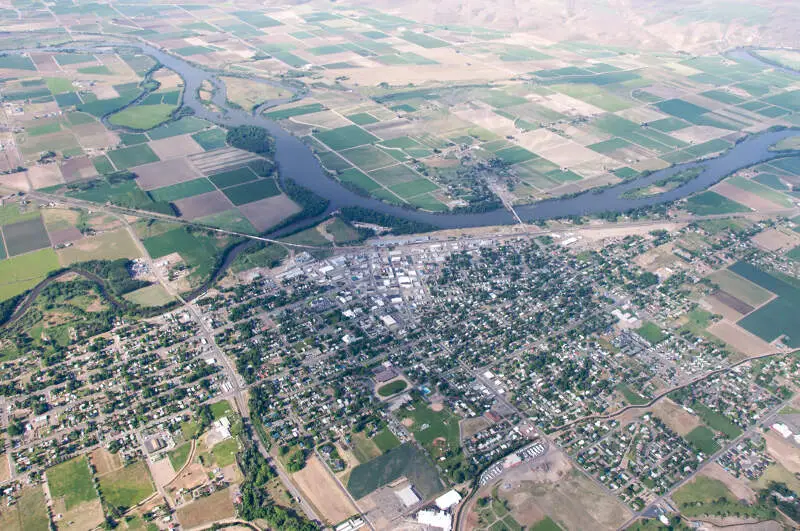 Weiser, about 76 miles north of Boise, has almost the worst unemployment in Idaho. Factor in longer than normal commute times and lower than normal household incomes and Weiser ranks as one of the worst places for residents of Idaho.
On the upside, Weiser has the 11th-highest crime rates in Idaho. So at least no one beats you up while you look for a job.

Source: Public domain
Nampa places 3rd in our ranking of the worst places to live in Idaho.
Nampa has worse crime and much higher unemployment than its neighbor, Boise.
While Nampa's unemployment rate is lower than average, its residents earn about $10,000 less a year than residents of Boise at $44,691.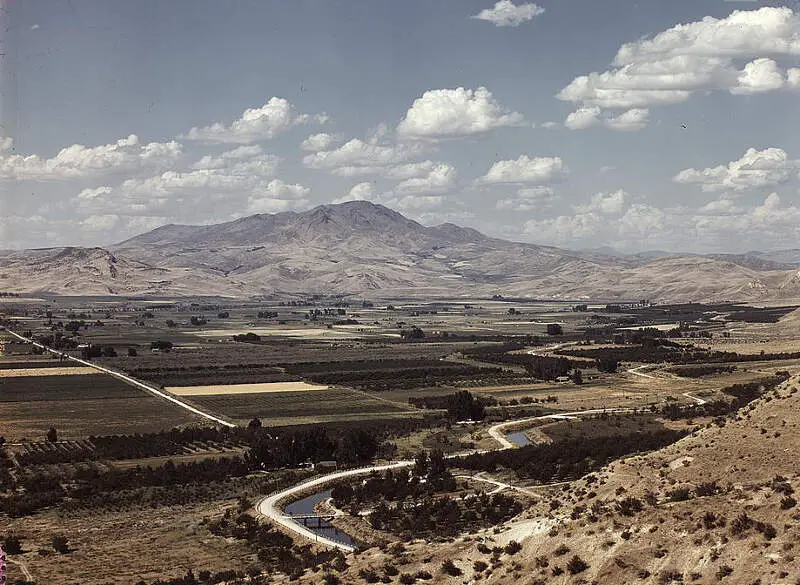 Source: Public domain
Emmett, Idaho, about 45 minutes north of Boise (without traffic), has some of the highest home vacancy rates and has a higher than normal unemployment rate in the state. Additionally, the income is almost dead last in Idaho.
If commute time is important, Emmett residents have the 3rd longest commute of any residents on our list.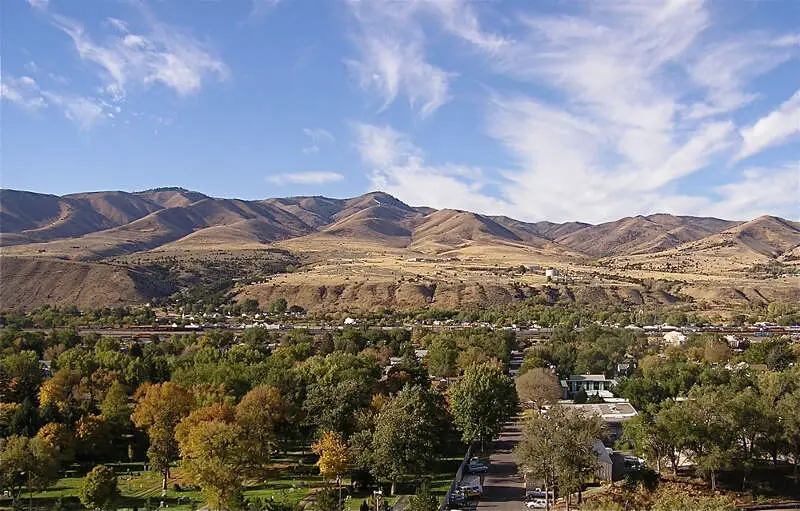 Source: Public domain
Pocatello, one of the largest cities in Idaho, makes it toward the top of the list primarily due to the crime levels and education rankings. Expenditure per student is $6.586 -- far lower than other cities in Idaho -- and a teacher-to-student ratio of 23:1, also far lower than other cities on the list.
Pocatello does have a low unemployment rate (4.6%), and was named as one of the best small places for business and careers about eight years ago.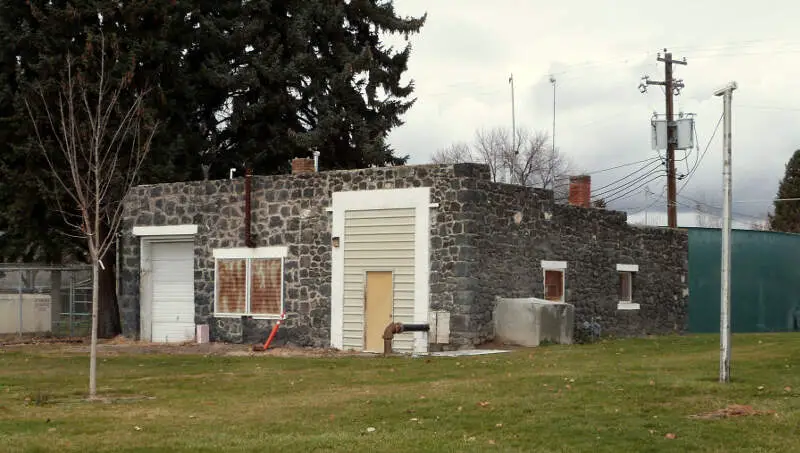 When you're looking at the worst places you could live in Idaho, Jerome ranks 6th worst. Let's see why.
Here in Jerome, crime is the 18th highest in the state, and 1 out of 64.3 residents was robbed here according to the latest FBI numbers.
That's not the first place you think of making home, is it?
Additionally, you have a 1 in 371 chance of being the victim of a violent crime, which includes rapes, attacks or murders. That's really high.
When you look at adult education in Idaho, the folks in Jerome have the highest drop out rate. And other factors that make Jerome undesirable are the low median incomes and home prices.
The unemployment rate is the 24th highest in Idaho, at 2.8%. That's actually on par with the national average, which means Idaho has some hard workers.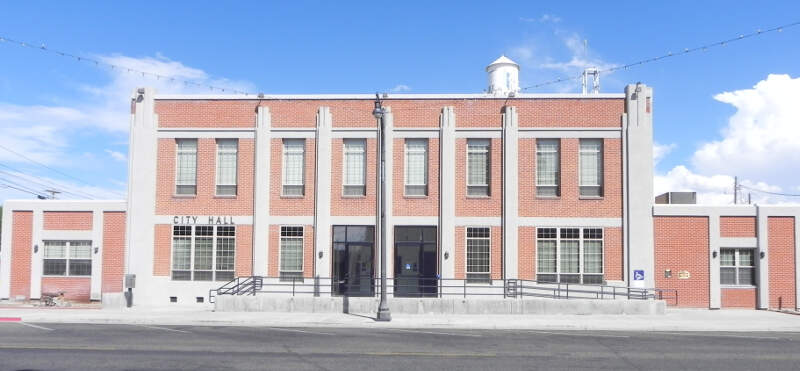 Located on your way to somewhere else you'd want to be, Rupert has few options for some sort of entertainment.
The main issues here are economic and education. The unemployment rate is also sky high here (2.2%) and homes are the cheapest in the state ($97,400).
Say what you want about 'cheap living', the fact is, homes are priced by demand, and there's absolutely no demand to live in Rupert.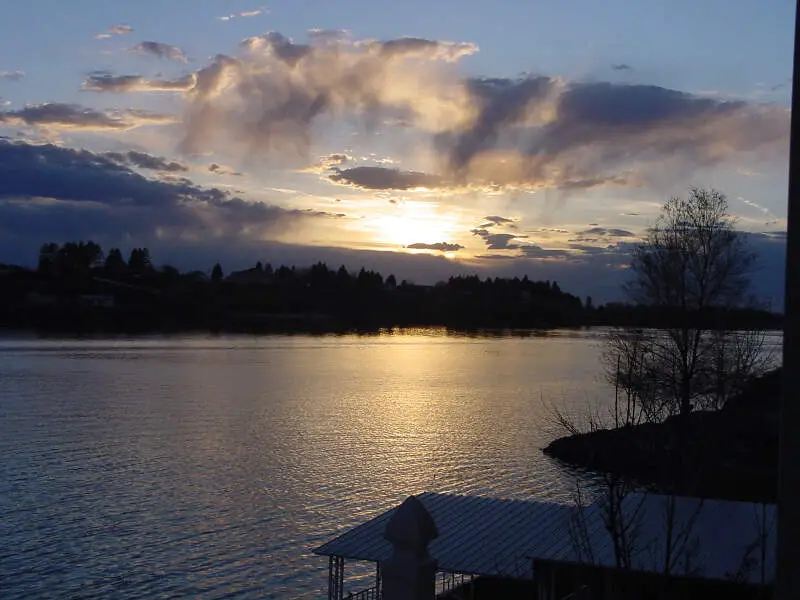 Source: Public domain
When you're looking at things from purely a scientific standpoint, Burley is the 8th worst place in the state of Idaho.
The U.S. defines the poverty line at $24,600 a year for a family of four. Burley is right on the verge of that when you look at what the average citizen there earns a year. And the home values are eye-opening low. On average, the home value in Burley are the 5th lowest in the entire state.
And when you factor in high crime and a high tax rate, it really can't get much worse in Idaho.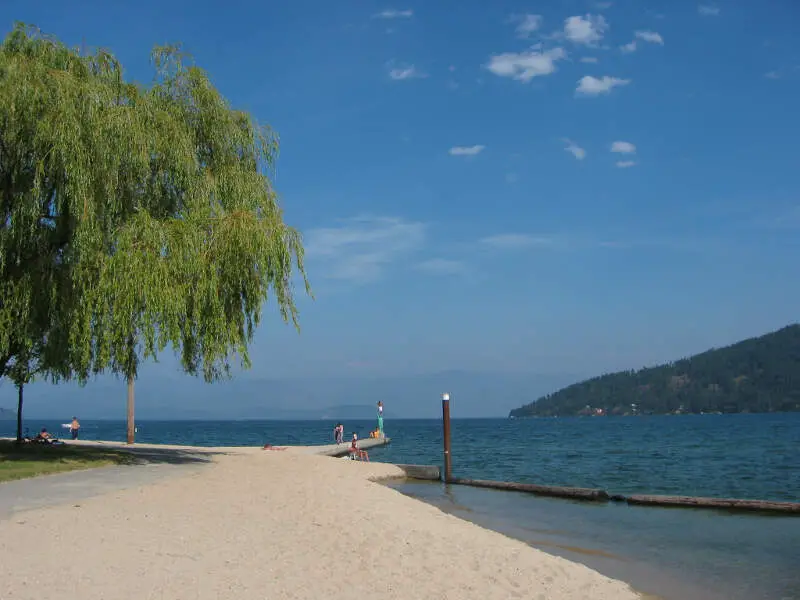 Sandpoint, on the banks of Lake Pend Oreille in the Idaho panhandle, may be beautiful, but it's plagued by the second highest unemployment rate in Idaho, as well as one of the highest house vacancy rates (1 in 10 homes is empty here) and a very low household income, relative to the rest of Idaho.
On the bright side, Sandpoint's education ranking is one of the highest in the Gem State.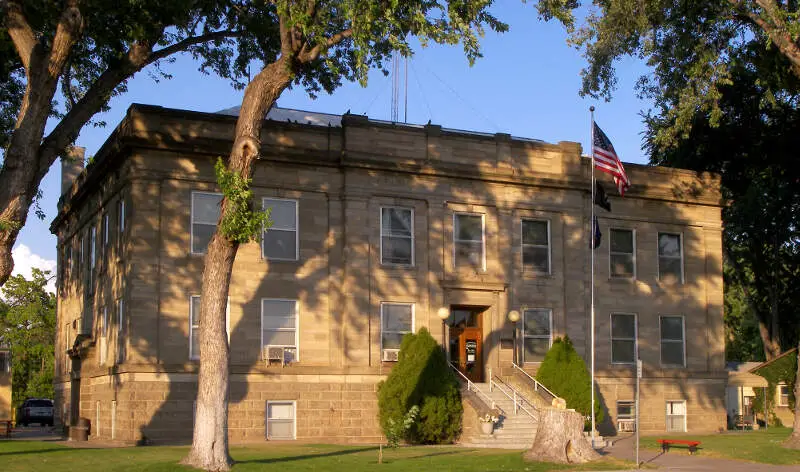 With an unemployment rate of 5.8% and the crime rate almost as high as any other city in Idaho, Mountain Home has some issues to address.
Additionally, nearly 15% of the homes here are vacant, meaning almost 1 in 7 homes is empty in this small city about 45 minutes south of Boise.
How we determined the worst places to live in Idaho for 2020
To figure out how bad a place is to live in, we only needed to know what kinds of things people like and then decide what cities have the least amount of those things.
We don't think it's a stretch to assume that people like the following things:
Good education
Lots of jobs
Low crime
Low poverty
Nice homes
High incomes
High population density (Lots of things to do)
Short work commutes
Health insurance
The data comes from the Census's most recent American Community Survey and from the FBI Uniform Crime Report.
We broke crime down into violent crime and property crime to give violent crime a larger weight -- if you did a simple calculation of all crimes per capita, property crimes are normally 7x more common and really bias that ranking.
Furthermore, only cities with at least 5,000 people were considered -- leaving 31 cities.
We then ranked each city from 1 to 31 for all the criteria with a #1 ranking being the worst for the particular criteria.
Next, we averaged the rankings into one "Worst Place To Live Score".
Finally, we ranked every city on the "Worst Place To Live Score" with the lowest score being the worst city in Idaho -- Caldwell. Read on for a detailed look at the 10 worst cities in Idaho. You can download the data here.
This list is a scientific analysis based on real data and is completely unbiased.
Wrapping Up The Worst In Idaho
If you're looking at areas in Idaho with the worst economic situations, where there's higher than average crime, and not a lot to do, this is an accurate list.
And in the end, Caldwell ranks as the worst city to live in Idaho for 2020.
If you're curious enough, here are the best cities to live in Idaho:
Moscow (Pop. 25,174)
Rexburg (Pop. 27,957)
Meridian (Pop. 97,008)
For more Idaho reading, check out:
Where Are The Worst Places To Live In Idaho?
| Rank | City | Population |
| --- | --- | --- |
| 1 | Caldwell | 53,205 |
| 2 | Weiser | 5,326 |
| 3 | Nampa | 91,663 |
| 4 | Emmett | 6,670 |
| 5 | Pocatello | 55,162 |
| 6 | Jerome | 11,503 |
| 7 | Rupert | 5,782 |
| 8 | Burley | 10,373 |
| 9 | Sandpoint | 8,144 |
| 10 | Mountain Home | 13,998 |