This article is an opinion based on facts and is meant as infotainment. It is our seventh time ranking the most dangerous places to live in Nebraska and is updated for 2021.
You don't have to worry about dying from boredom in Nebraska; you do, however, need to worry about making it out of The Cornhusker State's most dangerous places to live alive.
We're not talking about a bunch of tomfoolery, folks. The most dangerous places in Nebraska are experiencing murders in broad daylight and porch packages don't have a chance. So, if you're looking to move to Nebraska, or currently live in the state and need a change, check out RoadSnacks' list of the most dangerous places in Nebraska for 2021.
How'd we determine the most dangerous places in horse country? We consulted the numbers. In total, we analyzed 28 cities. We looked at the FBI's latest crime report for violent crime and property crime statistics for every place with over 5,000 residents. We discovered that there has been an uptick in violent crimes compared to the national average over the last 4 years. Nebraska hasn't seen numbers like these since 2000; and folks, 2000 wasn't a good year. Not to mention, cities like Omaha keep showing up on the most dangerous cities in the country lists as well as ours, time and time again.
Do we think that there's a direct correlation between the places in Nebraska with high unemployment and low wages to those that have the highest crime? Absolutely. So, if you already live in Nebraska's safest city, consider yourself lucky. But, if you need to know where Nebraska's most dangerous places are located before you make a big move, check out our list below before you head out: we wouldn't want you to get caught in any crossfire.
The 10 Most Dangerous Places To Live In Nebraska For 2021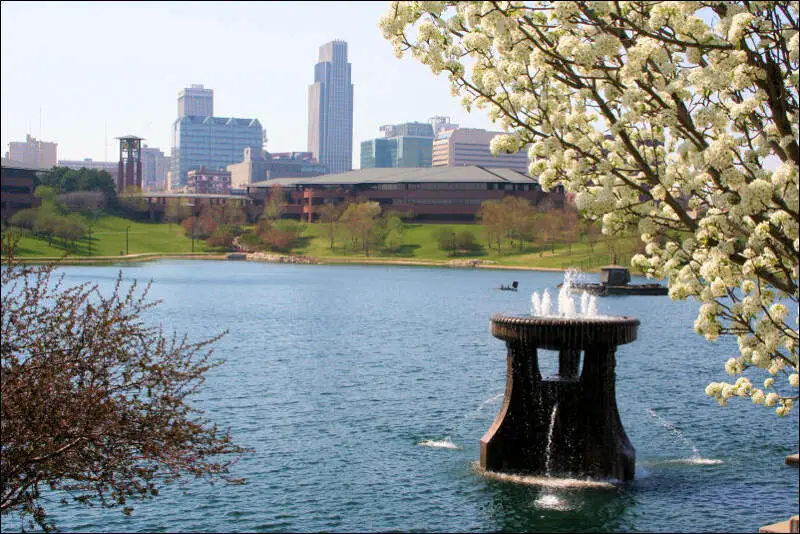 A stop on the Lewis and Clark national historic trail, Omaha is known for its pioneer history, museums, and cultural centers. But Omaha's still number 1 on the list of most dangerous cities in Nebraska. Lewis and Clark would hate knowing they have a 1 in 163 chance of being a victim of violent crime if they were alive today.
Another notable fact is that Omahas is home to the NCAA College World Series. You may want to have a catcher's mask and vest with you because Omaha also ranks 2 in the state for violent and property crimes. Either way, be aware of your surroundings, especially if you visit the east and south ends of town.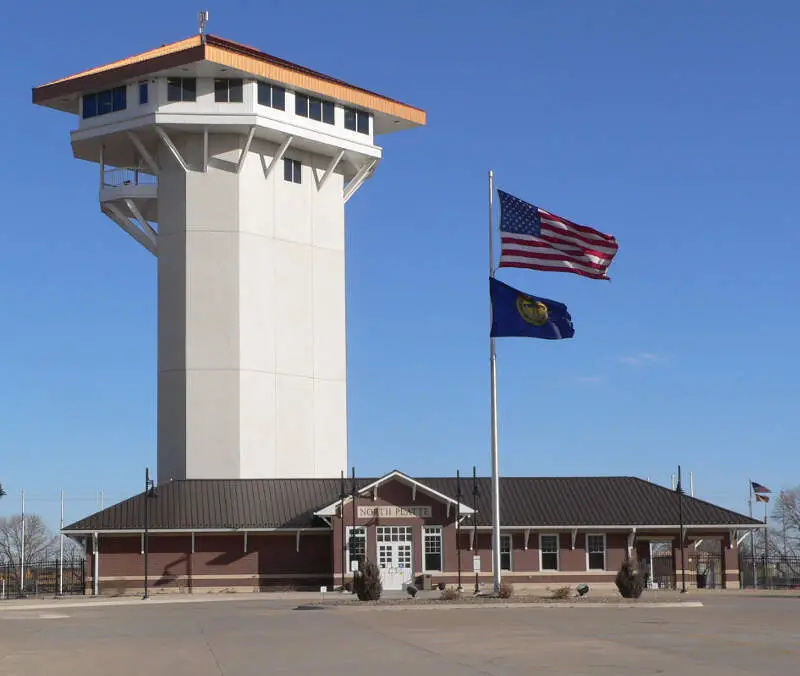 Source: Public domain
Some of that wild west's lawlessness still remains in North Platte, which is rank as the second most dangerous city in Nebraska. Home to Buffalo Bill and the Buffalo Bill State Historical Park, North Platte ranks fifth highest in violent crimes and third highest in property crimes.
While you're there, get out above it all and take in the sights at the Golden Spike Tower. It's 7th floor open-air observation tower overlooks the world's largest train classification yard at Union Pacific Railroad Bailey Yard. You'll see more trains in one place than you've ever seen before.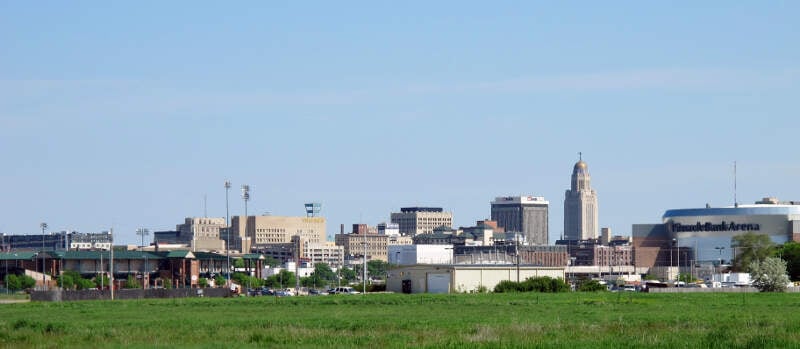 While in the capital of Nebraska, take a stroll in the Haymarket District and grab a runza sandwich. But watch out. This capital is number 3 on this list for a reason.
Lincoln has had 1,115 violent crimes in the last reporting year, which includes 5 murders, 323 rapes, and 166 robberies, giving it an overall number 4 rank in total crimes. Changing several spots from last year, Lincoln is not a place you want to be — unless you think carefully about your safety.
The fourth most dangerous city in Nebraska is Nebraska City, the County seat of Otoe county. Home to the Applejack Festival, known as the mother of all fruit-based festivals, be sure to have your wits about you — and your property too.
Nebraska City ranks number 1 for burglary and number 1 for property crimes in Nebraska. Those stats combine to make Nebraska City highest worst for property crime in the state.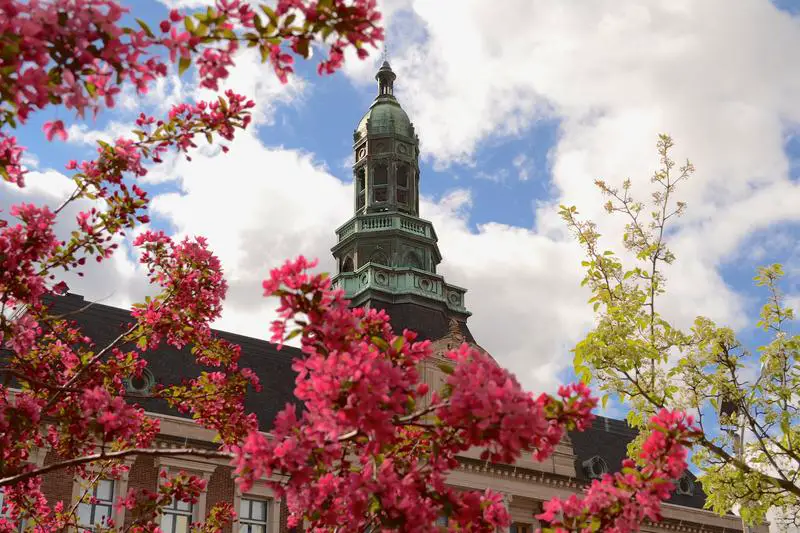 It's a bit ironic that the home of the Law Enforcement Training Center is located in Grand Island, and this city made this list of most dangerous places in Nebraska. You'd think it would be one of the safest places to live.
In Grand Island, you have a 1 in 219 chance of being a victim of a violent crime and a 1 in 39 chance of experiencing some form of property crime. Needless to say, you better keep your wits about you, even though you're in the town that trains our future law enforcement officers.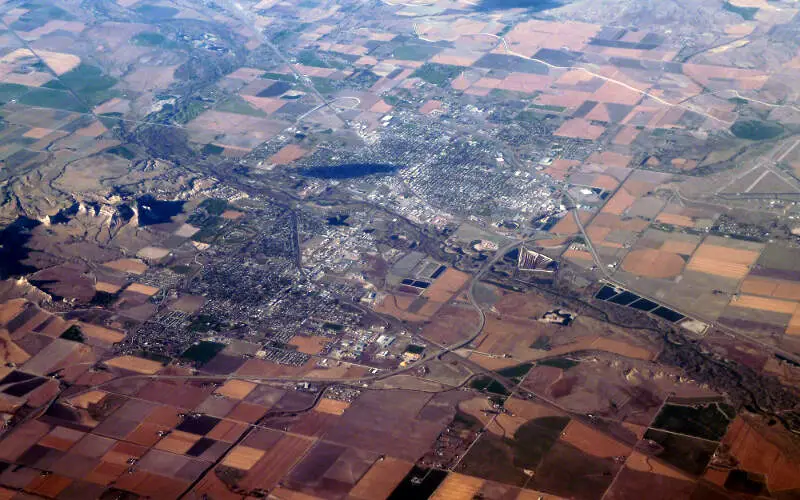 Scottsbluff is the largest city in Nebraska's panhandle region. Named after Scotts Bluff, a rounded cliff overlooking the Platts River, the city is the sixth most dangerous city in Nebraska. Although the city moved from its previous rank of 5, if you're visiting Scottsbluff you need to remember it still ranks seventh highest in violent crime.
You may want to see the oldest concrete road called Scotts Bluff Sumit Road or get in some hiking on the bluff while you're there. But be warned — you could need to pack a little extra protection for yourself along with your hiking gear.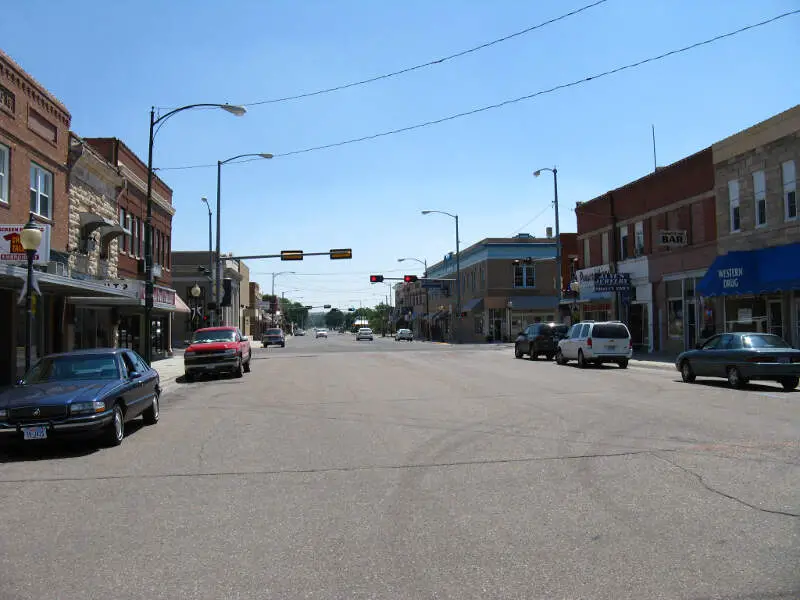 If you're into cemetery tours, then Sidney, Nebraska is the place for you. At Sidney Boot Hill Cemetery, you'll find the graves of wild west outlaws from the 1800s. From 1876 to 1881, Sidney's number of murders and attempted murders rose to 56.
However, when you're visiting today, you're still likely to be a crime victim. Sidney ranks ninth highest in property crime and sixth highest in violent crime. So keep your personal property close to you while you read those gravestones.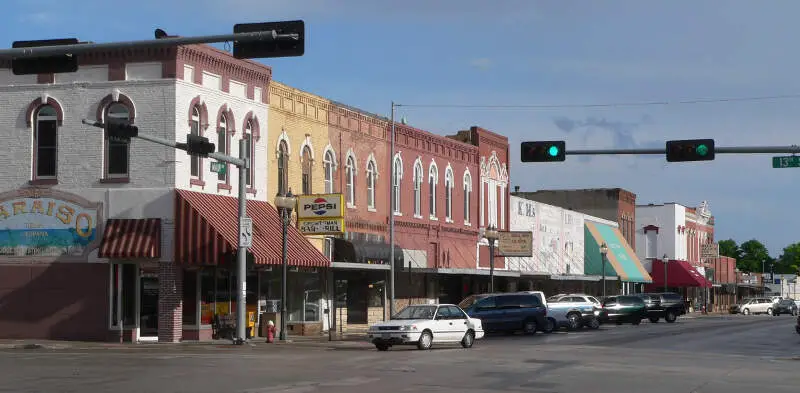 Source: Public domain
On to the next place on our list, Crete — the eighth most dangerous in Nebraska for 2021. Crete ranks highest in violent crime, not the best if we're being honest.
It's not all crime in Crete though. If you're interested in a little hometown family fun, check out Crete's Great Pumpkin Festival. The Great Pumpkin Festival lasts for 3 days, so make sure you are aware of your surroundings while you're carving pumpkins and enjoying carnival games.
Crete is located in Saline County 20 miles southwest of Lincoln.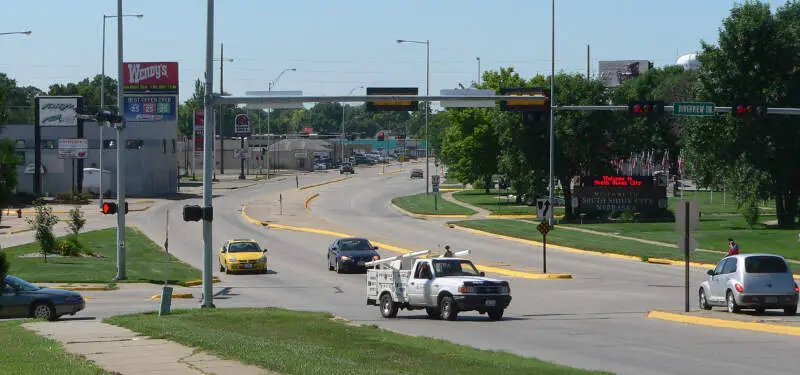 Source: Public domain
South Sioux City is located on the western side of the Missouri River across from Sioux City, Iowa and ranks number 9 on this list. Sioux City boasts that it has the only half-scale exact replica of the National Vietnam Veterans Memorial, which is located in Siouxland Freedom Park. If you can't make it to Washington DC to see the real memorial, then South Sioux City has the next best thing.
But be aware, South Sioux City changed up 3 positions from last year. That's in part because you have a 1 in 425 of being a victim to a violent crime and 1 in 35 chance to experience a property crime each year. South Sioux City is certainly not one of the safest places to live in America.
Source: Public domain
Hasting rounds out this list with a rank of 10. Ranked as one of the worst places to live in Nebraska, crime is centralized in the south end of town. You'll want to be careful if you travel to South Hastings.
Known as the town where Kool-Aid was invented in 1972, you're more likely to experience a property crime than a violent crime because Hastings is ranked fourth highest for property crime.
Graphing The Most Dangerous And Safest Places In Nebraska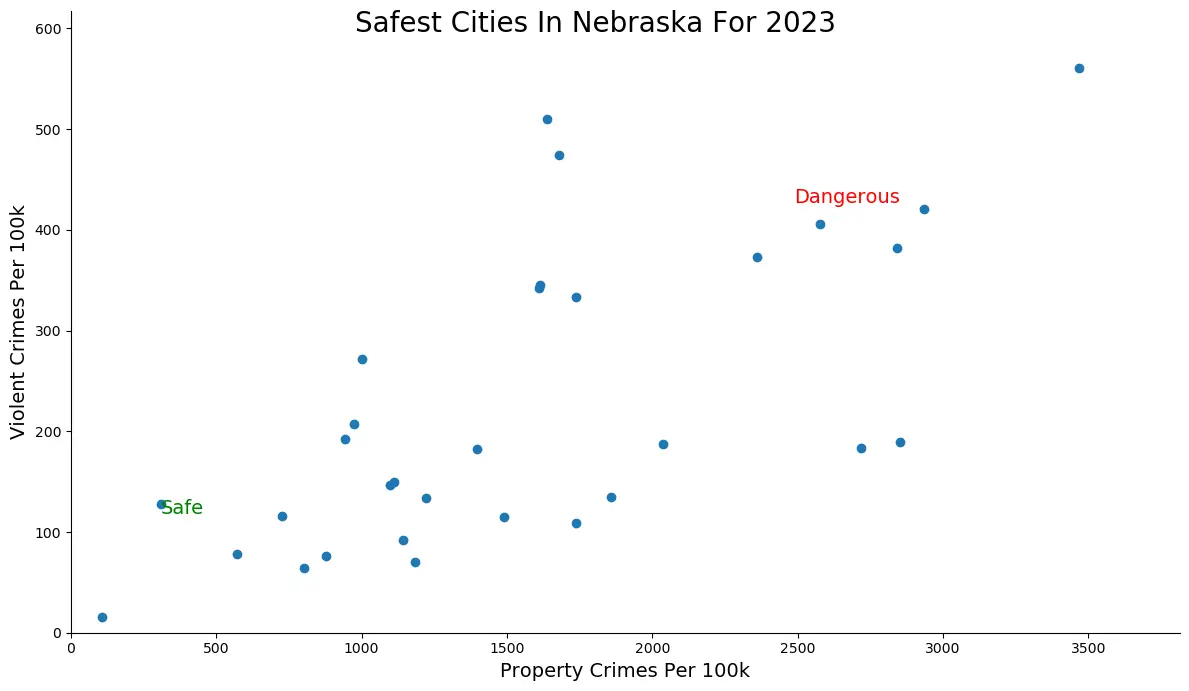 Click To Enlarge
How we determined the most dangerous cities in Nebraska for 2021?
Every year the FBI release two crime datasets, a preliminary dataset limited to the biggest cities in the country, followed by a more detailed release at the end of the year.
For our analysis, we focused on the JUST released 2019 data, specifically the 2019 Crime In The United States Report. We will update the results when data becomes available in September 2021.
So what criteria did we use? Have a look:
Violent Crimes Per Capita
Property Crimes Per Capita
In order to make the analysis as apples to apples as possible, we only considered Nebraska cities over 5,000 in population. That left us with 28 cities in Nebraska.
We then ranked each city from 1 to 28 for the two criteria with a #1 ranking being the most dangerous for the particular criteria.
Next, we averaged the two rankings into one "Dangerous Index".
Finally, we ranked every city on the "Dangerous Index" with the lowest index being the most dangerous in Nebraska — Omaha. Any ties went to the smaller city. You can download the data here.
Read on for a detailed look at the 10 most dangerous cities in Nebraska.
Locking It All Up In Nebraska
So what is the most dangerous city in Nebraska? After analyzing 28 cities in Nebraska, Omaha takes the top spot as the most dangerous city in Nebraska based on the most recently reported FBI data — 2019.
The latest FBI crime data shows that Omaha ranks as the most dangerous city in Nebraska for 2021.
We want to point out again that there's still safes places in Omaha and that this isn't a comment on the people that live there. So please don't beat us up.
If you guessed that most of Nebraska's problems are centered around many of the state's biggest cities, you guessed right. Cheaper rent and the promise of better jobs with higher wages is usually the draw, but not always the outcome. Surprisingly, however, the state's most dangerous city is not one of the state's most populated.
What is the most dangerous place in Nebraska? Without further adieu, the most dangerous place in Nebraska is Omaha.
If you want to know where the rest of Nebraska's most dangerous cities are located, take a look below. And if you don't find what you're looking for there, head to the bottom.
Learn more about the safest places in Nebraska.
If you're looking for something more national, check out the most dangerous cities in America or the most dangerous states in America.
Here are the safest cities in Nebraska:
McCook (Pop. 7,533)
Beatrice (Pop. 12,227)
Norfolk (Pop. 24,698)
Ralston (Pop. 7,468)
Blair (Pop. 7,836)
Columbus (Pop. 23,406)
Gering (Pop. 8,189)
La Vista (Pop. 17,223)
Schuyler (Pop. 6,396)
Seward (Pop. 7,250)
For more Nebraska reading, check out:
The Most Dangerous Cities In Nebraska
| Rank | City | Population |
| --- | --- | --- |
| 1 | Omaha | 470,481 |
| 2 | North Platte | 23,705 |
| 3 | Lincoln | 291,128 |
| 4 | Nebraska City | 7,273 |
| 5 | Grand Island | 51,821 |
| 6 | Scottsbluff | 15,862 |
| 7 | Sidney | 6,331 |
| 8 | Crete | 7,094 |
| 9 | South Sioux City | 12,771 |
| 10 | Hastings | 24,778 |
| 11 | Papillion | 20,580 |
| 12 | Fremont | 26,523 |
| 13 | Bellevue | 53,880 |
| 14 | York | 7,877 |
| 15 | Chadron | 5,446 |
| 16 | Lexington | 10,108 |
| 17 | Holdrege | 5,394 |
| 18 | Plattsmouth | 6,478 |
| 19 | McCook | 7,533 |
| 20 | Beatrice | 12,227 |
| 21 | Norfolk | 24,698 |
| 22 | Ralston | 7,468 |
| 23 | Blair | 7,836 |
| 24 | Columbus | 23,406 |
| 25 | Gering | 8,189 |
| 26 | La Vista | 17,223 |
| 27 | Schuyler | 6,396 |
| 28 | Seward | 7,250 |