Most Americans have never been to Nebraska. In fact, many couldn't even tell you exactly where it is on a map. However, as the people who live in the midwest know, Nebraska is an awesome state. In fact, when we ran our rankings on the worst states to live in America, Nebraska came in 2nd last right after Iowa.
It's a pretty nifty state.
But is it all roses there? Definitely not. Just like any other state, Nebraska has its trouble spots. This article aims to determine, using science, the absolute worst places to live there. Don't shoot the messenger, this is all using data.
But after analyzing 30 cities with more than 5,000 people, we came up with this list as the 10 worst places in Nebraska:
The 10 Worst Places To Live In Nebraska For 2021
What? Where are these places you wonder? And before you get all riled up and say we're picking on small town America, that's not the case.
We understand there's a lot of good in every place.
However, according to data (which doesn't measure things like beauty and 'friendly people'), there are far better options in the state for making a place home. And the worst place to live in Nebraska? That would be Crete.
Read on below to see how we crunched the numbers and see how your city fared in 2021.
If you're looking for something more national, check out the worst cities in America or the worst states in America.
For more Nebraska reading, check out:
The 10 Worst Places To Live In Nebraska For 2021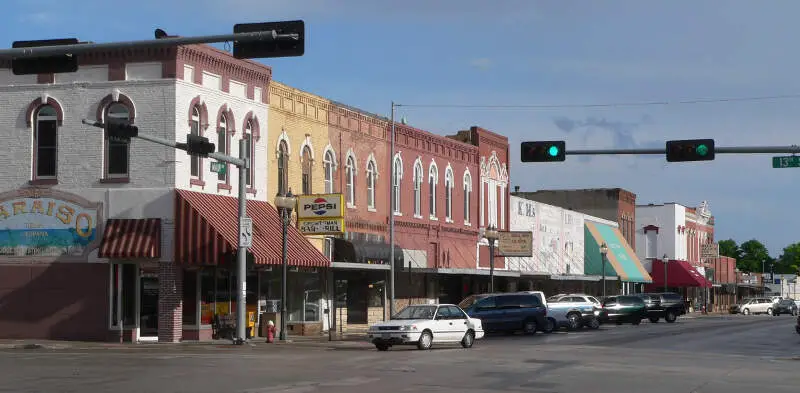 Source: Public domain
Greece's Crete provides the home of the mythical minotaur. What about the Nebraska version? Nothing quite as impressive. In fact, the name was chosen in part because it fit an alphabetical pattern for towns along a major railroad line. Though it might be lacking in man-bull hybrids, the town does have some distinctions — for instance, it serves as home for Doane University. So that's something.
The community lands on this list mostly as a result of its poverty rate, which runs at 26.1%. This comes amid a 5.3% unemployment rate and a $45,717 median income. Bad schools also afflict the community. Most local institutions score worse than a 6/10 on Great Schools.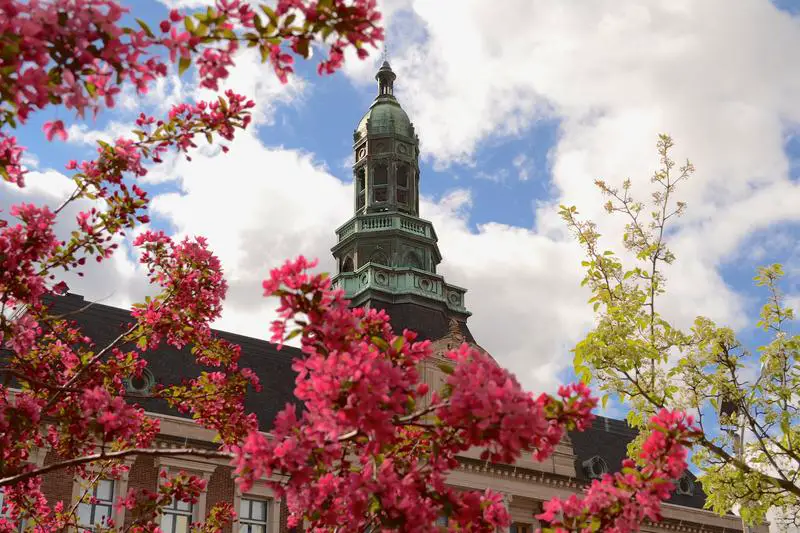 No, Grand Island isn't an island. Unless you consider a community of 51,147 people in the middle of a largely rural state an island of city in a sea of prairie. Otherwise, like the rest of Nebraska, Grand Island is landlocked.
That's not why it ends up on this list, though. It earns its dubious distinction as the number 2 worst spot in Nebraska because of questionable housing and an unimpressive school system. Crime presents an issue as well, with a crime rate 20% higher than the national average.
Still, Grand Island does draw some positive notice as well. Centrally located in the state, it hosts the Nebraska State Fair each year.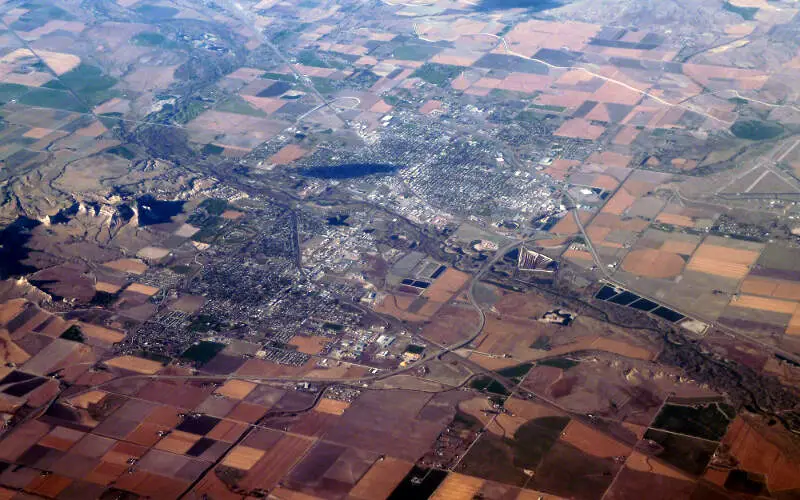 Scottsbluff is the 3rd most dangerous place in Nebraska. Here, you have a 1 in 34.0 chance of being the victim of a property crime every year. Can you imagine? In a small city in the middle of Nebraska, and you have to deal with stupid criminal activity.
Income levels are the 2nd lowest in the state, and the unemployment rate is the highest in Nebraska.
If you want to do anything 'fun', you have to drive 90 miles to Cheyenne.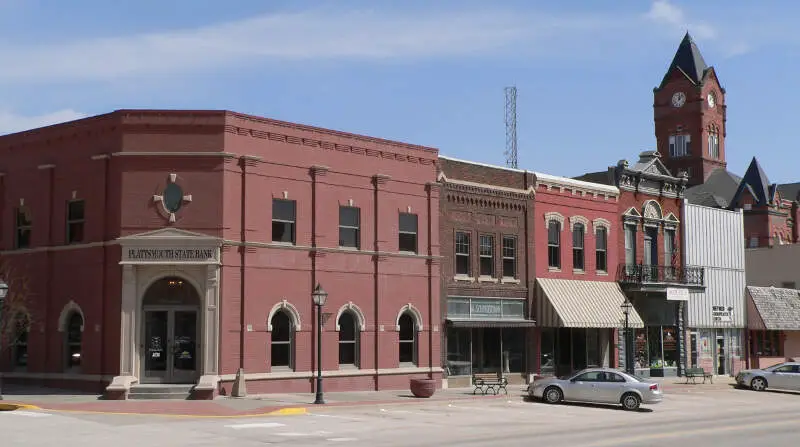 Source: Public domain
Plattsmouth ranks as the 4th worst place to live in Nebraska for 2021, let's take a look at why.
The crime novelist Raymond Chandler grew up in Plattsmouth. If it's good enough for author of books like The Big Sleep and the creator of private detective Philip Marlowe, it should be good enough for anyone, right? Maybe not.
Plattsmouth, located in the eastern part of the state, about a half hour south of Omaha, suffers from doubtful housing and a lack of diversity. In addition, the local schools fall short of expectations. None score better than 5/10 on Great Schools.
Located near the Missouri River and the Iowa border, Plattsmouth does have its draws. This includes the Schilling Wildlife Management Area.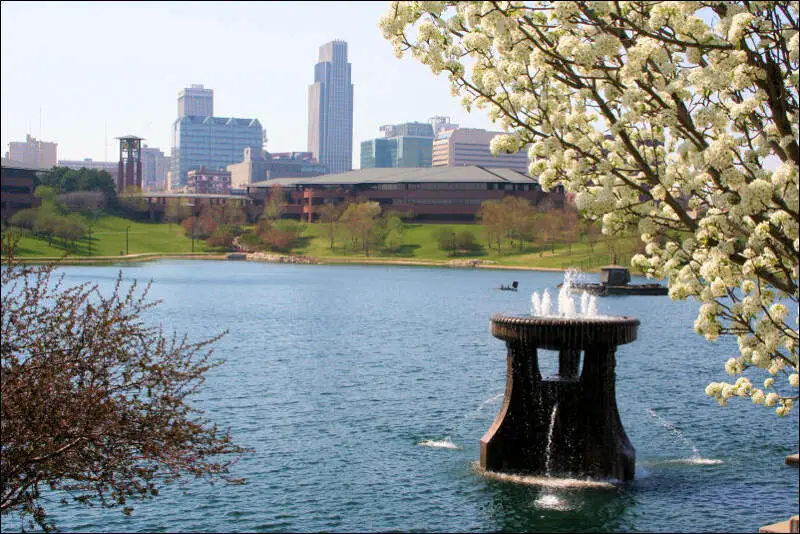 Omaha is the biggest city in Nebraska. And like any major urban area, it struggles with its share of challenges. Top among these: safety. Omaha lands on this list mainly as a result of its high crime rate, which tops the national average by more than 70%.
This overwhelms some of the more positive aspects of life in Omaha. The city's economy hums along quite nicely, with a 4.3% unemployment rate and a $60,092 median income. Housing, education, and affordability are all inviting as well. Meanwhile, as a city, you have plenty of amenities, including the Joslyn Art Museum and the Durham Museum.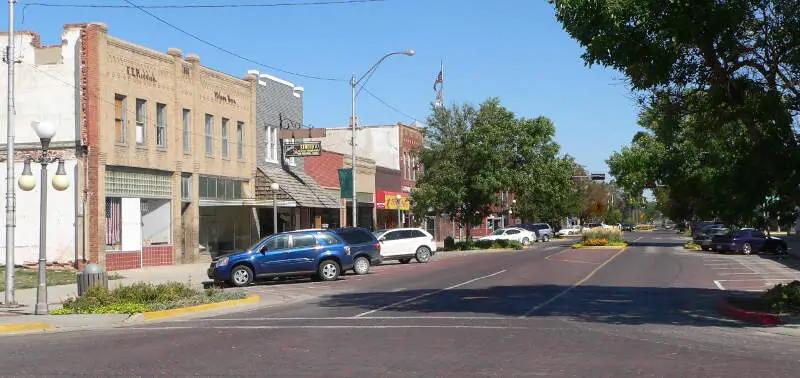 Source: Public domain
how to get attention. Located in the east-central part of the state, the town features Carhenge, a tourist draw that uses automobiles to recreate the famous British landmark of Stonehenge. Sure, why not?
Unfortunately, you might need a little druidical magic to get through a typical day in town. The economy is sluggish, with an elevated unemployment rate and a 15.2% poverty rate. Housing in town is weak as well. The education system also disappoints, with the local schools topping out at a 3/10 on Great Schools.
It ranks as the 6th worst place to live in Nebraska for 2021.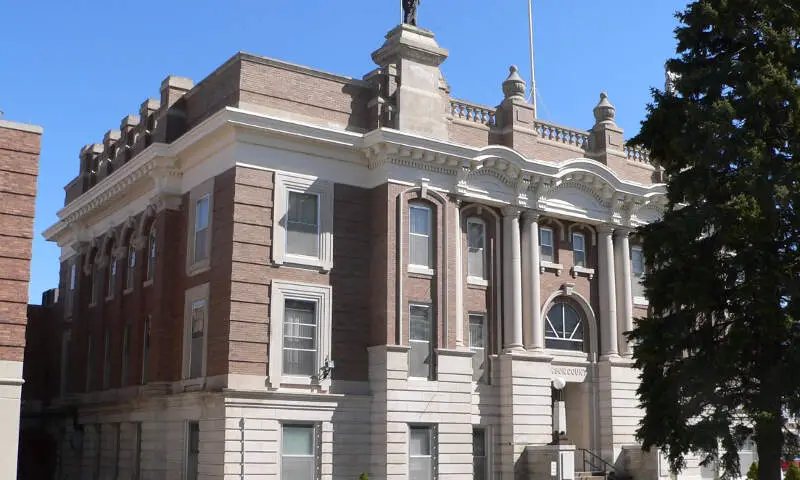 Source: Public domain
Lexington once provided a stop for the Pony Express. Nowadays, it still acts as a convenient stopover, located just off I-80 in the south-central part of the state.
The town sports an unimpressive economy, with a 5.5% unemployment rate and $52,885 median income. This results in a poverty rate of 14.1%. The local school system also leaves a lot to be desired. None of town's public institutions scores better than a 4/10 on great schools.
There are some bright spots to life in Lexington. This includes the Heartland Museum of Military Vehicles.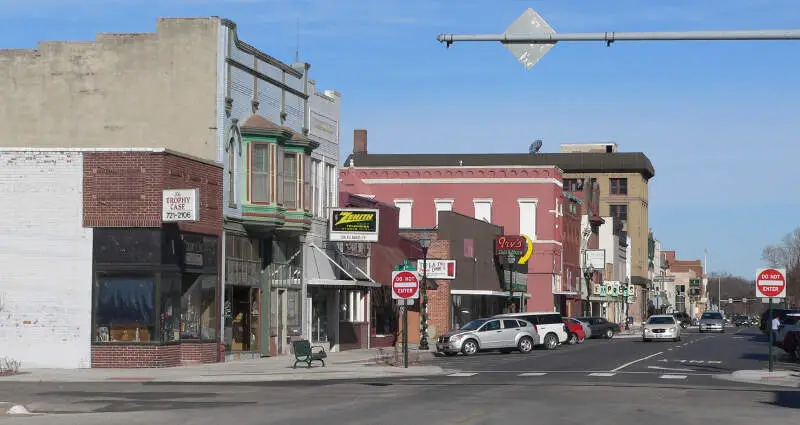 Source: Public domain
Fremont gets its name from famed explorer, John C. Frémont, who also served as the first Republican nominee for president in the 1850s. If only life in town lived up to that exciting legacy. Instead, locals are stuck with a sluggish economy, inadequate housing, and an substandard school system. (Though, to be fair, it does house one of the country's biggest manufacturers of Spam…so there is some excitement.)
Aside from pressed-meat production, the economy lacks vigor. It leaves 14.0% of the population below the poverty line. As for the schools, none has a rating higher than 3/10 on Great Schools.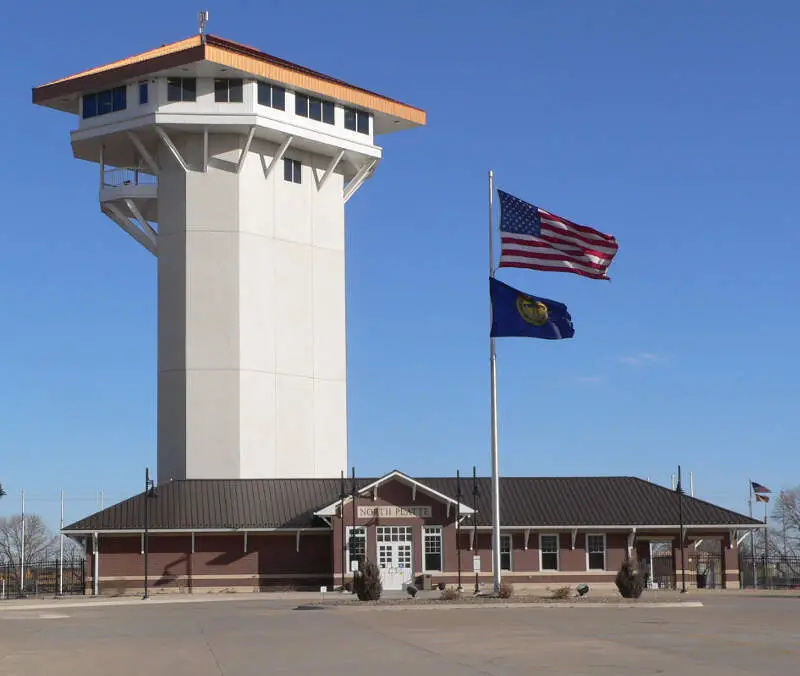 Source: Public domain
In most cases, a good economy will keep a town off these worst lists. Sometimes, though, financial stability isn't enough. That's the case with North Platte, which boasts a relatively strong economic situation. However, housing and safety concerns leave the community as the number 9 worst spot in Nebraska.
Crime is the major issue for North Platte. The local crime rate tracks 50% above the national average.
Situated along I-80 in the south-central section of the state, North Platte has its draws. This includes Buffalo Bill Ranch State Historical Park Museum and Cody Park Railroad Museum. It also hosts the annual Miss Nebraska contest.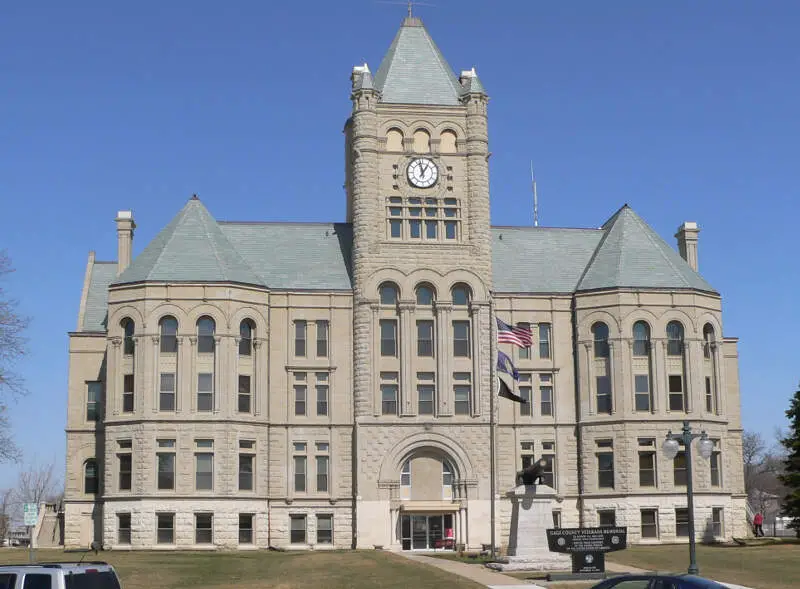 Source: Public domain
At least in Beatrice you can go to the movies or bowling if you want to get out of the barn yard for an evening. However, don't forget to lock your door when you're out and about. Beatrice has the 19th highest crime ranking in the state.
Every year that you're in Beatrice city limits, you have a 1 in 63.4 chance of being the victim of a property crime. That's a lot of stolen cell phones, laptops and tractor tires. There were also 22 violent crimes here in 2021. That means rapes and attacks.
For a small city in Nebraska, that's a lot.
Beatrice also has a very low rated public school system when you consider the amount of money spent on students, and the number of students per class.
Income levels are also far below average in Beatrice, which is about 45 minutes south of Lincoln.
How we determined the worst places to live in Nebraska for 2021
To figure out how bad a place is to live in, we only needed to know what kinds of things people like and then decide what cities have the least amount of those things.
We don't think it's a stretch to assume that people like the following things:
Good education
Lots of jobs
Low crime
Low poverty
Nice homes
High incomes
High population density (Lots of things to do)
Short work commutes
Health insurance
The data comes from the Census's most recent American Community Survey and from the FBI Uniform Crime Report.
We broke crime down into violent crime and property crime to give violent crime a larger weight — if you did a simple calculation of all crimes per capita, property crimes are normally 7x more common and really bias that ranking.
Furthermore, only cities with at least 5,000 people were considered — leaving 30 cities.
We then ranked each city from 1 to 30 for all the criteria with a #1 ranking being the worst for the particular criteria.
Next, we averaged the rankings into one "Worst Place To Live Score".
Finally, we ranked every city on the "Worst Place To Live Score" with the lowest score being the worst city in Nebraska — Crete. Read on for a detailed look at the 10 worst cities in Nebraska. You can download the data here.
This list is a scientific analysis based on real data and is completely unbiased.
Wrapping Up The Worst In Nebraska
If you're looking at areas in Nebraska with the worst economic situations, where there's higher than average crime, and not a lot to do, this is an accurate list.
And in the end, Crete ranks as the worst city to live in Nebraska for 2021.
If you're curious enough, here are the best cities to live in Nebraska:
Kearney (Pop. 33,464)
Seward (Pop. 7,176)
La Vista (Pop. 17,078)
For more Nebraska reading, check out:
Where Are The Worst Places To Live In Nebraska?
| Rank | City | Population |
| --- | --- | --- |
| 1 | Crete | 7,043 |
| 2 | Grand Island | 51,147 |
| 3 | Scottsbluff | 14,737 |
| 4 | Plattsmouth | 6,448 |
| 5 | Omaha | 475,862 |
| 6 | Alliance | 8,235 |
| 7 | Lexington | 10,097 |
| 8 | Fremont | 26,437 |
| 9 | North Platte | 23,892 |
| 10 | Beatrice | 12,300 |
| 11 | Hastings | 24,906 |
| 12 | York | 7,841 |
| 13 | Bellevue | 53,324 |
| 14 | Lincoln | 283,839 |
| 15 | McCook | 7,587 |
| 16 | Wayne | 5,557 |
| 17 | Sidney | 6,572 |
| 18 | Norfolk | 24,424 |
| 19 | Schuyler | 6,284 |
| 20 | Blair | 7,781 |
| 21 | Chadron | 5,591 |
| 22 | Gering | 8,254 |
| 23 | Columbus | 23,195 |
| 24 | Ralston | 7,321 |
| 25 | Holdrege | 5,455 |
| 26 | Gretna | 5,037 |
| 27 | Papillion | 20,423 |
| 28 | Kearney | 33,464 |
| 29 | Seward | 7,176 |
| 30 | La Vista | 17,078 |
Editor's Note: This article is an opinion based on facts and is meant as infotainment. Don't freak out we updated this article for 2021. This is our seventh time ranking the worst places to live in Nebraska.