This article is an opinion based on facts and is meant as infotainment. It is our seventh time ranking the most dangerous places to live in Nevada and is updated for 2021.
The most dangerous places in Nevada are going to need more than beginner's luck to turn their situations around: they're going to need a miracle.
We're not talking about a huge fire at the Burning Man Festival dangerous or riding your motorcycle without a helmet through Death Valley dangerous (although those are pretty dangerous.). We're talking about violent and property crime numbers that helped to seal Nevada's spot as the 11th most dangerous state in the country. The state had close to 600 violent crimes, people.
Yes, The Silver State definitely has its fair share of dangerous places and those are the Nevada places where you'll find the most crime. So, if you're looking to move to the 'Wild West', we suggest you take a look at RoadSnacks' list of the most dangerous places in Nevada for 2021.
How'd we do it? We consulted the numbers. In total, we analyzed 11 cities. We looked at the FBI's latest crime report for violent crime and property crime statistics for every place with over 2,000 residents. And unfortunately folks, some of the Nevada cities on this list made some pretty big jumps-in the wrong direction- from last year.
We were not shocked to see most of Nevada's crime is centered around its bigger cities. Cities like Las Vegas and Reno can't catch a break. Maybe tourists. Maybe locals. We're not entirely sure; either way, these cities are in trouble.
Now, if you live in Nevada's safest city, Boulder City, keep enjoying life; but if you don't, we suggest you take a look at the list below. There might be some that surprise you.
The 10 Most Dangerous Places To Live In Nevada For 2021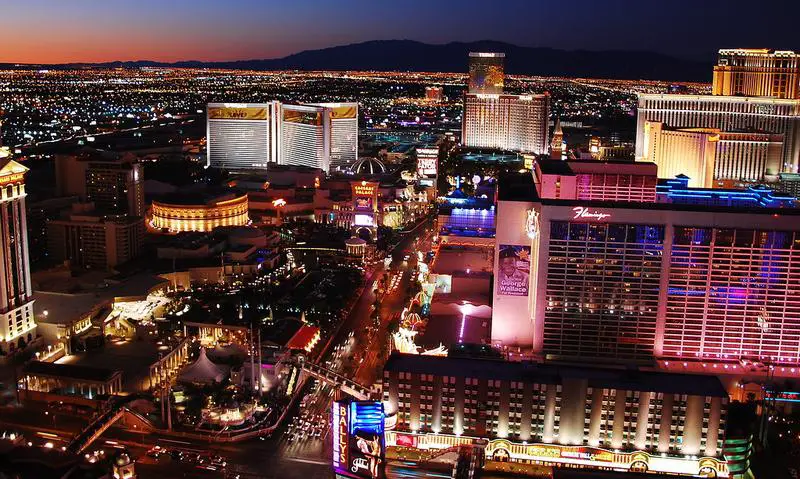 It probably won't surprise anyone to learn that Las Vegas is the most dangerous place to live in Nevada for 2021. Sin City is home to loads of resorts and casinos and the iconic Las Vegas Strip brings in tourists from all over the world.
Those tourists would be well-advised to keep their guard up in Las Vegas because the city had the highest property crime rate in Nevada. That means folks had a 1 in 36 chance of having their stuff damaged or stolen over 2019 — not winning odds for a city that loves its gambling.
It's not just tourists getting their wallets stolen either; Las Vegas residents have to contend with the third highest burglary statewide.
On top of all that, Las Vegas has big issues with violent crime. Like having the fourth highest rape and fourth highest murder rate in Nevada. Just for good measure, Las Vegas also averaged 20 car thefts a day over 2019.

Source: Public domain
Both violent and property crime rates fell slightly over the last year in North Las Vegas, but that hasn't helped the city avoid the #2 spot on this list.
Violent crime rates in North Las Vegas are the highest in Nevada, which includes the second highest murder rate. Overall, residents had a 1 in 115 shot of being the victim of violence over 2019.
All of which means it's a good idea to bring a friend if you're going out to Aliante Nature Discovery Park after dark. You should also keep an eye on your wallet and phone here because North Las Vegas also has above-average property crime rates.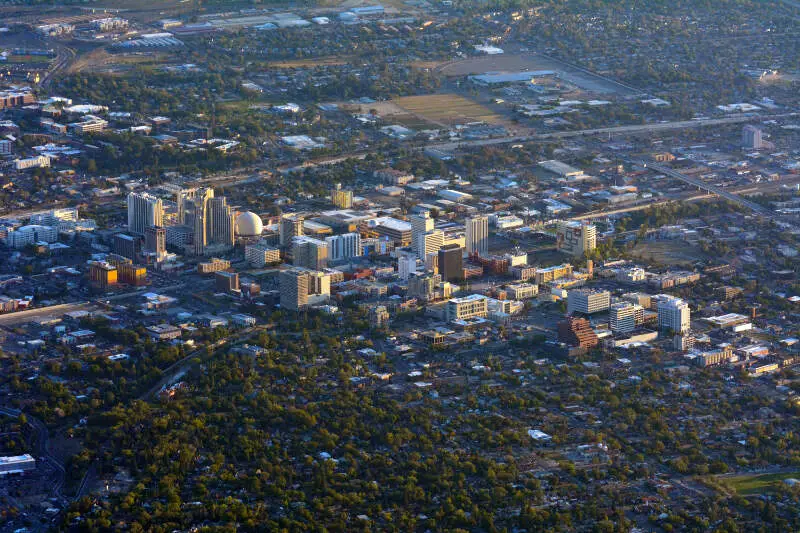 The Biggest Little City in the World, Reno comes in as Nevada's third most dangerous place to call home. Reno went down 2 spots on this list from last year, mostly thanks to a drop in violent crime.
It's still a good idea to keep a watchful eye while you're on the Reno Riverwalk, because there were about nine larcenies each day over 2019, on average. That's a lot of picked pockets.
And while violent crime has been improving, Reno residents still have to contend with the third highest violent crime rate statewide.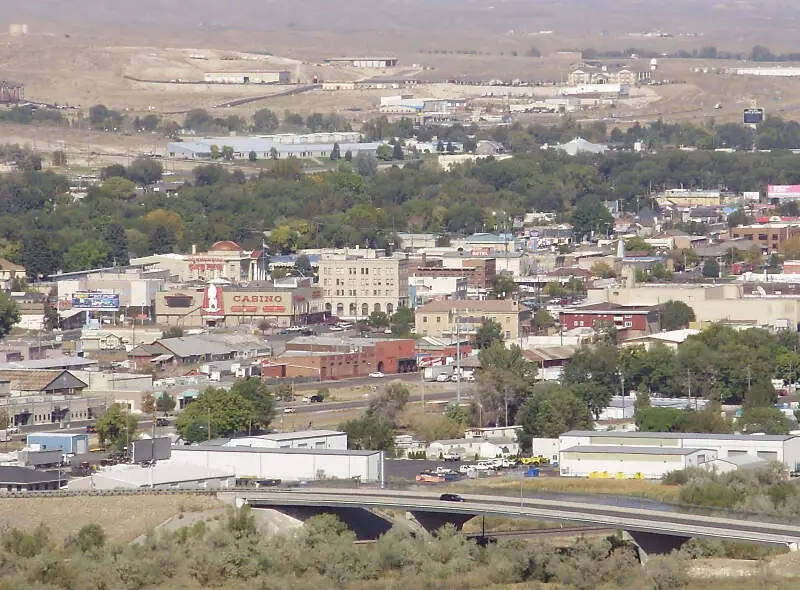 Elko is the Heart of Northeast Nevada, but it's also the state's fourth most dangerous place to live. Residents are glad to have the Humboldt National Forest nearby — they need a safe haven with all the crime going down on the city's streets.
Elko residents had a 1 in 38 chance of being the victim of a property crime over 2019, the third highest odds in Nevada.
And while overall violent crime doesn't rank in the top five statewide, the rate of rape cases is the third highest in the state. Elko is also the murder capital of Nevada, recording the highest rate of homicides anywhere in the state.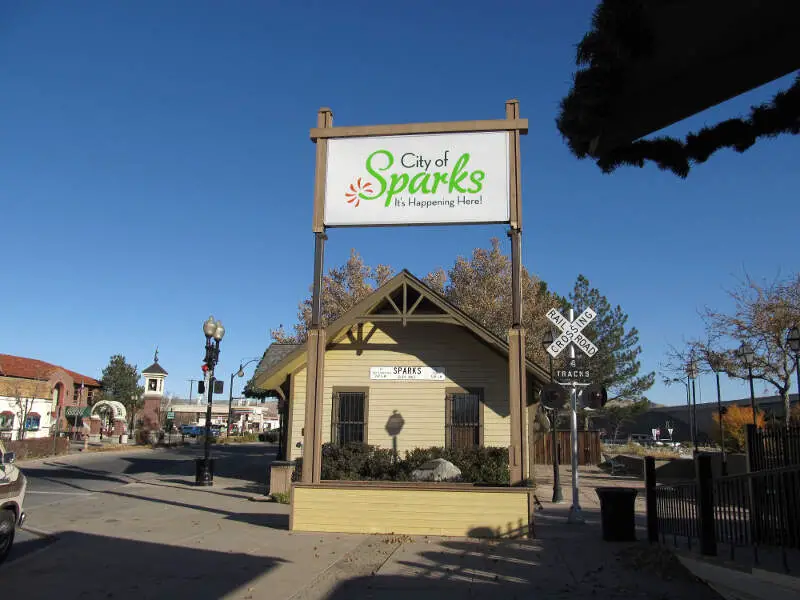 A neighbor of Reno, Sparks is Nevada's fifth biggest and fifth most dangerous city. While you can find plenty of family fun at the Wild Island Family Adventure Park, you'll want to make sure you lock up your valuables because Sparks had the fourth highest property crime rate in Nevada.
Residents of Sparks have to deal with high rates of burglary, rape, and murder, all of which rank in the top ten statewide. So stay away from shady situations in Sparks, or you may join some 3,000 unfortunate crime victims the city had in 2019.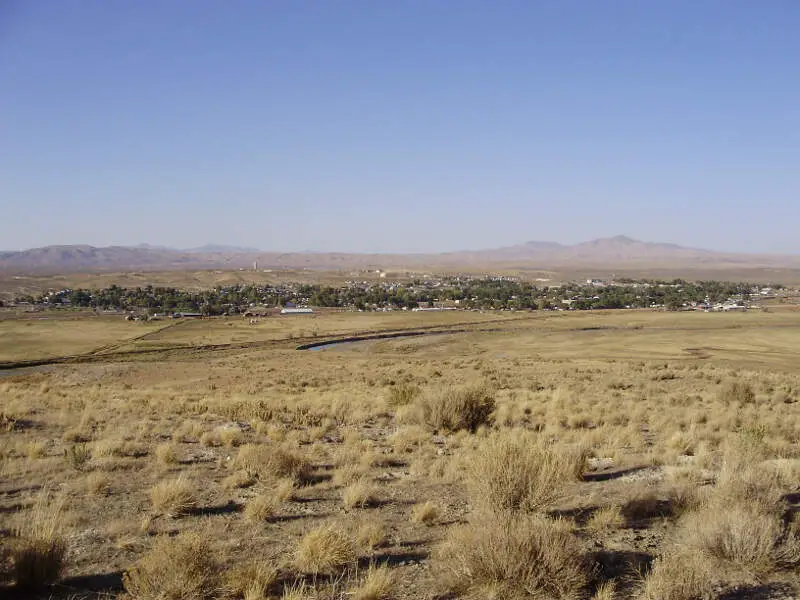 Known for its historical ties to the Gold Rush, Carlin has maintained the frontier life's rough-and-tumble image. That's not great for residents who just want to enjoy Carlin's city parks without worrying about crime.
Residents of Carlin had a 1 in 150 chance of being the victim of a violent attack over 2019, the second highest chance in Nevada. Luckily, most of those cases were just aggravated assaults, but we're pretty sure that's little solace for the victims.
Property crime in Carlin isn't so bad overall, but you'll definitely want to triple-lock your door and get an alarm system because the city had the second highest burglary rate in Nevada.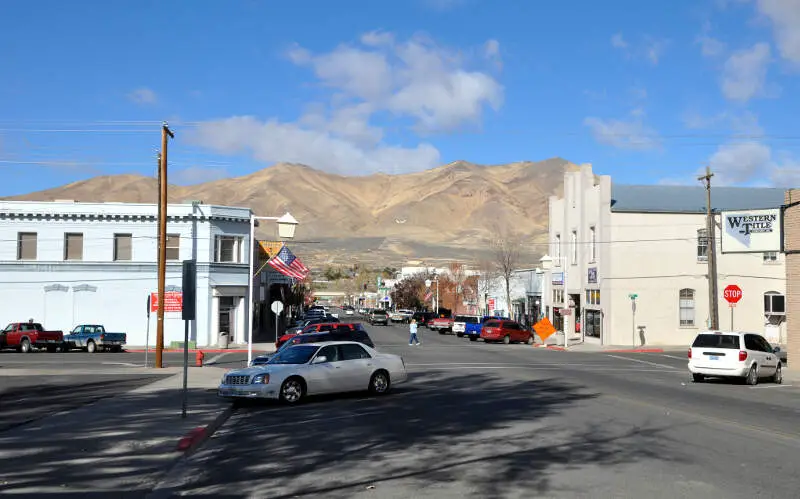 Winnemucca's crime numbers have actually gone down over the last year, despite it jumping up 1 spot on this list. Other Nevada cities are just improving faster than Winnemucca.
Extreme sports enthusiasts will be happy to have the Winnemucca Sand Dunes right in their backyard, but they won't be as pleased by the extreme nature of the city's crime.
Winnemucca isn't all that violent, but it did have the second highest property crime rate in Nevada for 2019. That includes the highest burglary rate.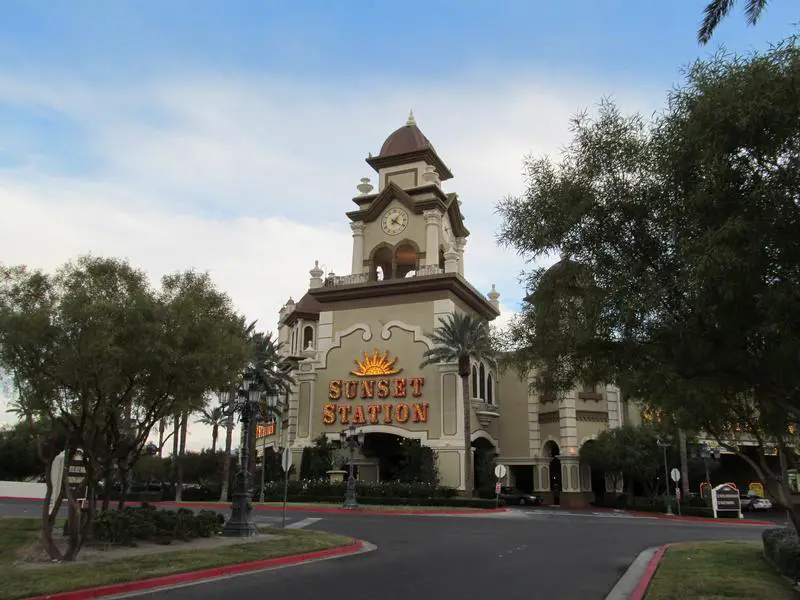 Nevada's second biggest city, Henderson, is also its eighth most dangerous. Henderson had the sixth highest murder rate in Nevada over 2019, so trust your instincts around shifty characters here.
There was also more than one car theft each day in Henderson, on average. And those make up just a small proportion of the 5,554 property crimes committed over the year.
So while you may be a little scared of the sharp claws on display at the Lion Habitat Ranch, know that the real threat comes from Henderson's criminal element.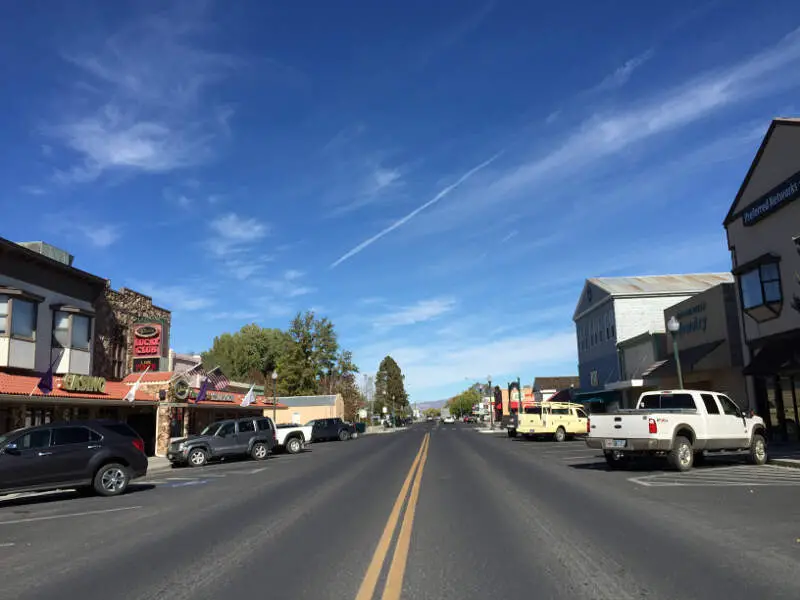 The Yerington Police Department had a full plate over the last year, with some truly shocking crime numbers. For example, the city of 3,185 had the highest rate of rape cases in Nevada over 2019.
Yerington has less property crime than any other city listed here, so at least it has that going for it. Still, we're fairly certain that residents would prefer a reduction in violent crime. After all, a few stolen Amazon packages aren't as bad as being assaulted.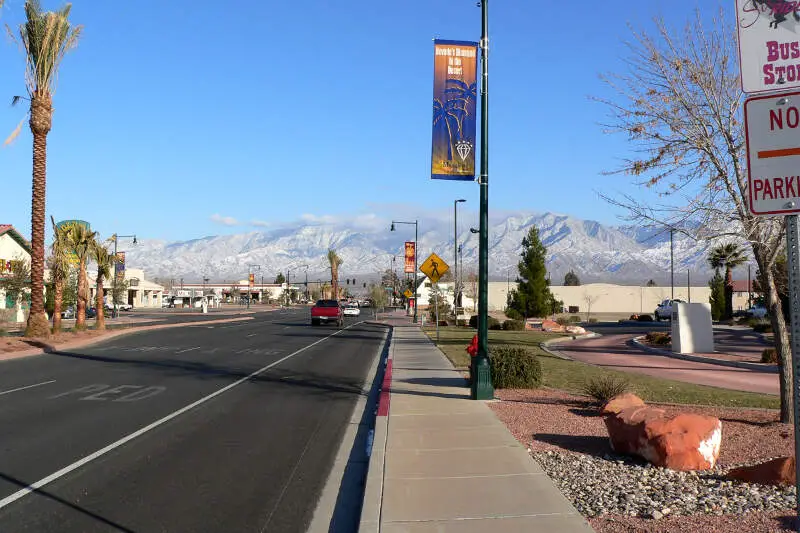 Cities in Clark County make up more of this list than any other, thanks to Mesquite's inclusion in the #10 spot. Residents love having the Gold Butte National Monument at their doorstep, but dealing with crime is the price they pay.
Mesquite had the unfortunate distinction of having the second highest rate of rape cases in Nevada for 2019. In fact, rape cases made up the majority of all violent crimes committed in Mesquite, which is both sad and rare.
Property crime isn't so bad in Mesquite, but it still ranks as the ninth highest worst in Nevada.
Graphing The Most Dangerous And Safest Places In Nevada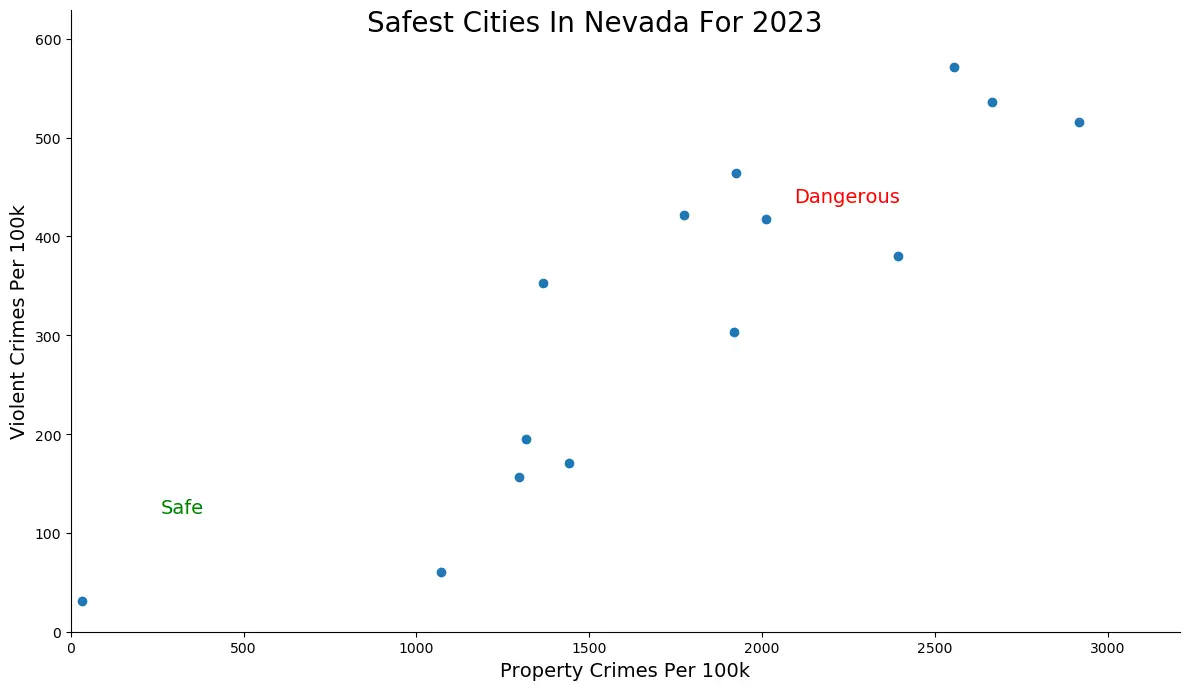 Click To Enlarge
How we determined the most dangerous cities in Nevada for 2021?
Every year the FBI release two crime datasets, a preliminary dataset limited to the biggest cities in the country, followed by a more detailed release at the end of the year.
For our analysis, we focused on the JUST released 2019 data, specifically the 2019 Crime In The United States Report. We will update the results when data becomes available in September 2021.
So what criteria did we use? Have a look:
Violent Crimes Per Capita
Property Crimes Per Capita
In order to make the analysis as apples to apples as possible, we only considered Nevada cities over 2,000 in population. That left us with 11 cities in Nevada.
We then ranked each city from 1 to 11 for the two criteria with a #1 ranking being the most dangerous for the particular criteria.
Next, we averaged the two rankings into one "Dangerous Index".
Finally, we ranked every city on the "Dangerous Index" with the lowest index being the most dangerous in Nevada — Las Vegas. Any ties went to the smaller city. You can download the data here.
Read on for a detailed look at the 10 most dangerous cities in Nevada.
Locking It All Up In Nevada
So what is the most dangerous city in Nevada? After analyzing 11 cities in Nevada, Las Vegas takes the top spot as the most dangerous city in Nevada based on the most recently reported FBI data — 2019.
The latest FBI crime data shows that Las Vegas ranks as the most dangerous city in Nevada for 2021.
We want to point out again that there's still safes places in Las Vegas and that this isn't a comment on the people that live there. So please don't beat us up.
This is not a list that any city in any state wants to make. You probably won't see a sign entering the most dangerous place in a state that reads "Number one Most Dangerous City in Nevada": it's not something to brag about. But, people need to know.
What's the most dangerous city in Nevada? Without further adieu, the most dangerous city in Nevada is Las Vegas.
Take a look at the list below to see the rest of Nevada's most dangerous places; and if you don't see what you're looking for there, head to the bottom.
Learn more about the safest places in Nevada.
If you're looking for something more national, check out the most dangerous cities in America or the most dangerous states in America.
Here are the safest cities in Nevada:
North Las Vegas (Pop. 249,854)
Reno (Pop. 254,349)
Elko (Pop. 20,601)
Sparks (Pop. 106,010)
Carlin (Pop. 2,259)
Winnemucca (Pop. 7,800)
Henderson (Pop. 317,732)
Yerington (Pop. 3,185)
Mesquite (Pop. 19,612)
Boulder City (Pop. 16,102)
For more Nevada reading, check out:
The Most Dangerous Cities In Nevada
| Rank | City | Population |
| --- | --- | --- |
| 1 | Las Vegas | 1,666,803 |
| 2 | North Las Vegas | 249,854 |
| 3 | Reno | 254,349 |
| 4 | Elko | 20,601 |
| 5 | Sparks | 106,010 |
| 6 | Carlin | 2,259 |
| 7 | Winnemucca | 7,800 |
| 8 | Henderson | 317,732 |
| 9 | Yerington | 3,185 |
| 10 | Mesquite | 19,612 |
| 11 | Boulder City | 16,102 |