The state of Nevada is a lot more than Vegas and Reno. But for most people, that's all they know. Oh, and Primm. But no one actually lives there.
If you actually ventured out into Nevada, you'd see a lot of sand and mountains. The landscape can be pretty cool in some parts. especially near the mountain side of the state. It's actually one of the most misunderstood and underappreciated states in the U.S.
But is it all good in The Silver State? Of course not. Just like every other state, Nevada has its least desirable spots. The purpose of this post is to use science and data to determine which cities are the worst you could possibly live in if you make Nevada your home.
After analyzing 16 of the state's most populous cities (over 1,000 people), we came up with this list as the 10 worst places to live in the state of Nevada:
The 10 Worst Places To Live In Nevada For 2021
What? Where are these places you wonder? And before you get all riled up and say we're picking on small town America, that's not the case.
We understand there's a lot of good in every place.
However, according to data (which doesn't measure things like beauty and 'friendly people'), there are far better options in the state for making a place home. And the worst place to live in Nevada? That would be North Las Vegas.
Read on below to see how we crunched the numbers and see how your city fared in 2021.
If you're looking for something more national, check out the worst cities in America or the worst states in America.
For more Nevada reading, check out:
The 10 Worst Places To Live In Nevada For 2021

Source: Public domain
You can probably guess where North Las Vegas is located. Yeah, that's right: just north of Las Vegas. So you've got the glitz and glamor of the Strip just a few miles away. Head the other direction and you'll find breathtaking desert landscapes, with the Valley of Fire State Park just 45 minutes to the northeast.
With this prime location, the town comes with its share of benefits. You've got plenty of amenities and a relatively strong economy. However, safety presents a problem, with a crime rate nearly 20% above the national average. Meanwhile, aggressive real estate competition prices many locals out of the market. The median home price hovers at $233,600, compared to a median income of $59,835.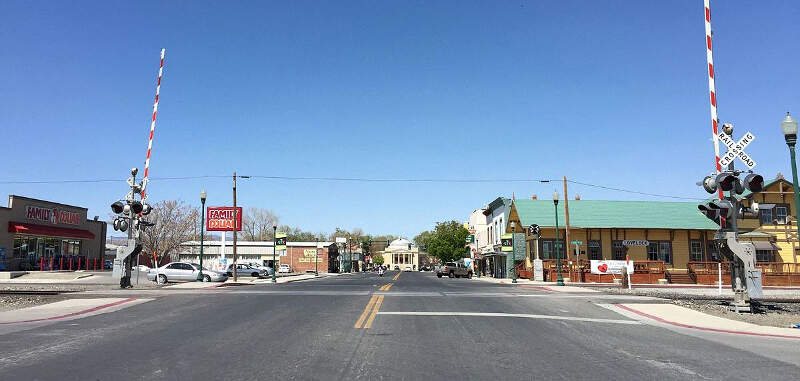 Lovelock sounds like a romantic sort of place. And it does feature a spot where couples can show their affection by snapping a love-themed padlock in place. It's when romance turns to economics that things get troubled.
Jobs are hard to find work in town. The unemployment rate stands at 11.1%. Combine that with a median income of $41,896 and you end up with a poverty rate of 21.9%. Not surprisingly, this financial situation leads to other issues. Crime, housing, and education fall below expectations as well. None of the local schools score better than a 6/10 on Great Schools.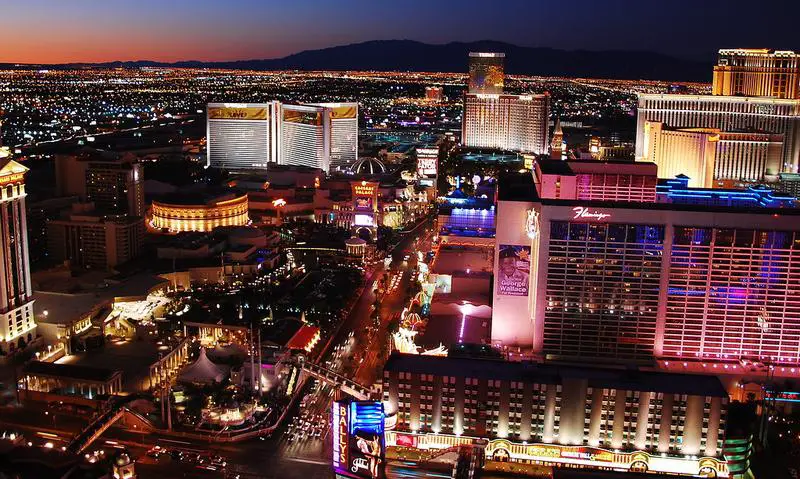 If you live in Las Vegas, you deal with the noise and the chaos. You know which parts of town to avoid, how to handle the criminals, and which buffets to frequent. You know where to take friends when they come to visit, and who to ask for free tickets to the shows.
Science says it's the 3rd worst place in the state, and you can imagine why. Mostly because of the crime, and the stupid people who can't handle themselves. Yes, there were a bunch of murders here two years ago. And yeah, it might be hard to find a 'sense of community' there. And it's not a family friendly place. People smoke like chimneys and there are solicitations for sex on every corner.
It's corrupt. And it's hard to find a good doctor that sticks around for more than two years.
Vegas isn't for everyone. Either you love it or you hate it. If you're the latter, then there are a lot of homes in Henderson for sale.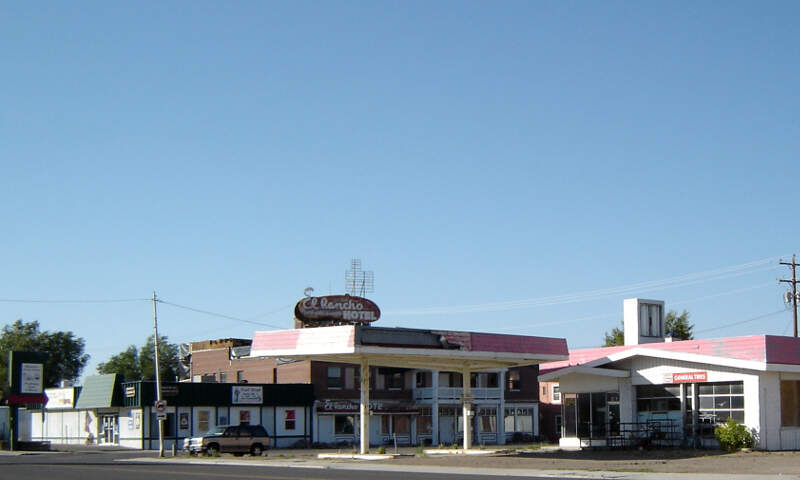 Wells ranks as the 4th worst place to live in Nevada for 2021, let's take a look at why.
Wells started life as a point along an old pioneer trail west. It also served as a stop on the original transcontinental railroad. These days, it sits along I-80 in the northeast part of the state, about two and a half hours west of Salt Lake City, Utah.
As it did in the days of covered wagons, Wells gets a boost from its location on the main east-west transportation artery in the region. The unemployment rate comes in at a skimpy 2.9%. However, the town suffers from isolation, with a distinct lack of amenities. At the same time, Wells experiences a deficient in housing and in education.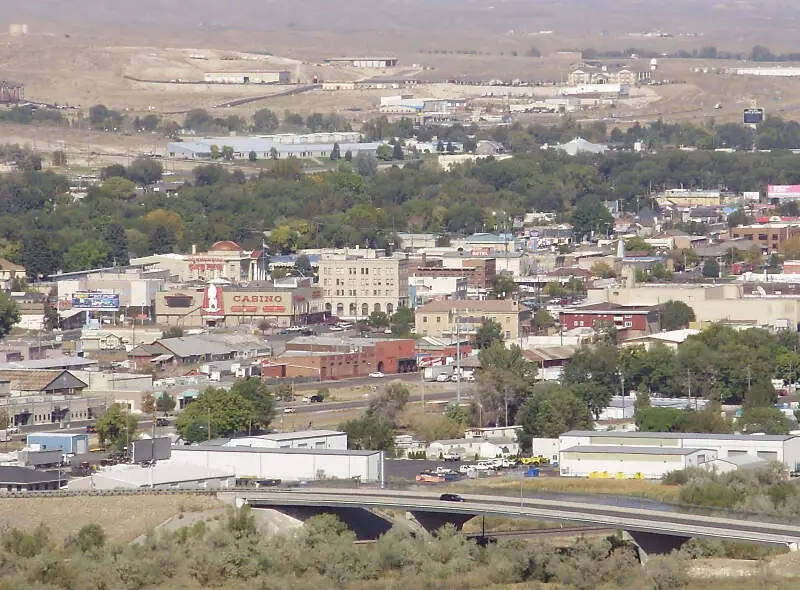 Elko serves as a key commercial and cultural center in its region. In fact, the town flaunts its local importance with the motto "The Heart of Northeast Nevada." You can learn all about it at the town's Northeastern Nevada Museum.
The economic stats bear out its prominence. True, the unemployment rate comes in at an unimpressive 5.0%. But the town supports a healthy median income of $79,205.
Still, Elko wouldn't make this list if it didn't have its share of problems. The crime rate tops the national average by nearly 20%. At the same time, most of its schools have average or below-average ratings on Greatschools.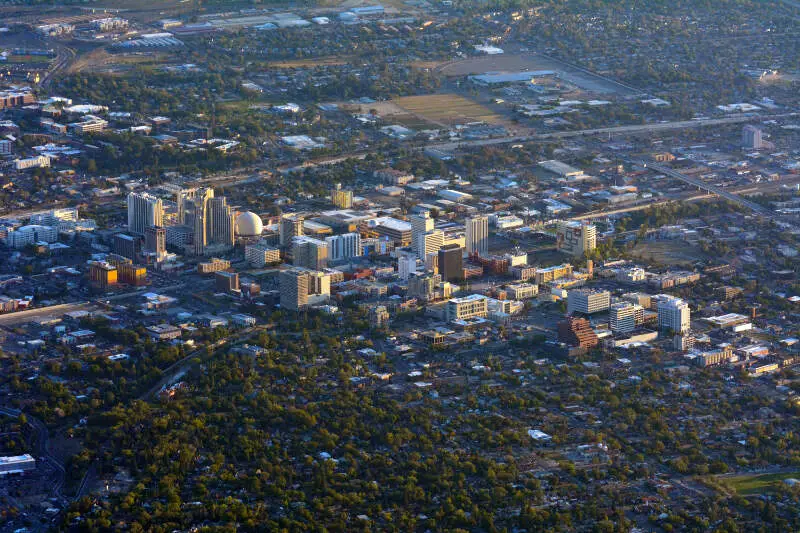 They call Reno the "The Biggest Little City in the World." It's ranks second to Las Vegas as a gambling destination in the state. Located along I-80 in the northwest part of the state, right up against the California border, Reno draws its share of tourist dollars.
Unfortunately, the cash it brings in from visitors doesn't solve all its problems. It even causes some. For instance, the city sports a median home price of $335,000, more than many locals can afford, with their median income of $58,790. In addition, crime presents a drawback as well. The crime rate runs slightly above the U.S. norm.
It ranks as the 6th worst place to live in Nevada for 2021.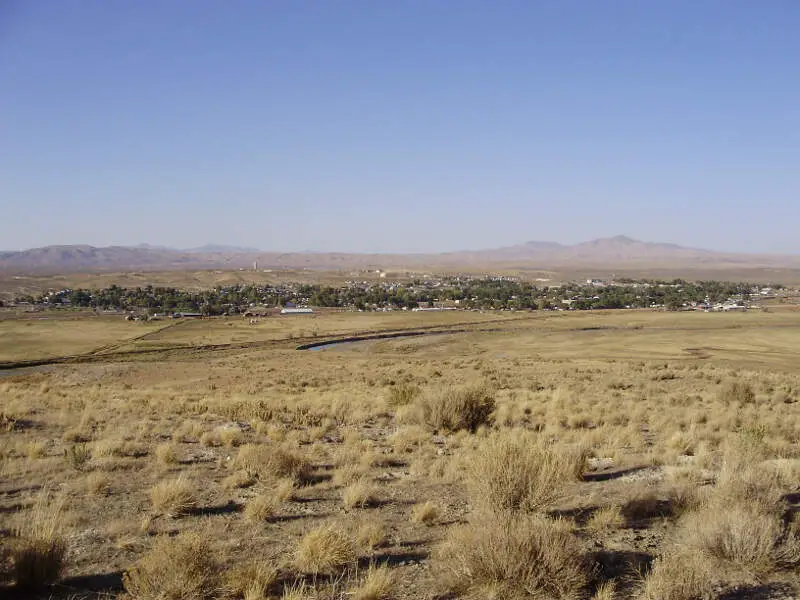 Carlin exists because of the railroad and the gold rush. In fact, the town's motto sums it up: "Where the Train Stops…And the Gold Rush Begins."
In modern times, that leaves it as an isolated town in the north-central part of the state. Situated along I-80, the closest population center of any size is Elko, about a half hour down the road. To get to any real city, you'd have to drive four hours west to Reno or three and a half hours east to Salt Lake City.
This isolation makes Carlin a tough place to live. The commute to any job outside of town requires a long trip. Meanwhile, the community itself has a severe lack of amenities.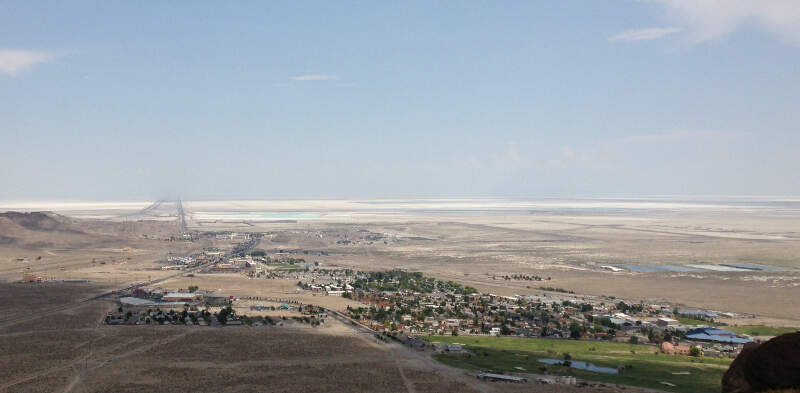 Here's another isolated community along I-80. This one sits at the eastern border of Nevada, along the Utah state line and at the edge of the Great Salt Lake Desert.
It's position along the highway, and just over the state border, gives West Wendover some value as a regional tourist draw. This town of 4,285 has its own airport and its own casinos. This helps bolster the economy, which boasts a skimpy unemployment rate of 1.7%.
However, the isolation and small size leads to some problems. It has limited amenities and its education system often misses the mark. The best it's schools can do is a rating of 4/10 from Great Schools.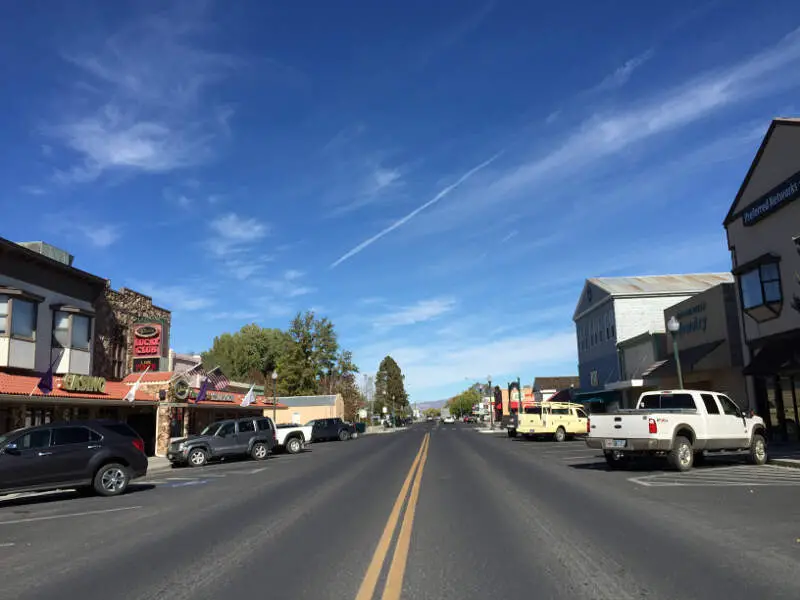 If 'yer in Yerington, you might be out of a job. More than 10% of the people here are unemployed, and those who do find work (farming), earn under $40,000 a year. Home prices are outrageous for a place that's hours from any real fun.
Unless you think a quick jaunt to Schurz is a blast.
And, for some reason, crime is the 15th highest in Nevada way out here. You have a 1 in 37 chance of being robbed out here. Most likely, it's someone you know. Or a friend of a friend. Because there's no one else around for a long, long ways.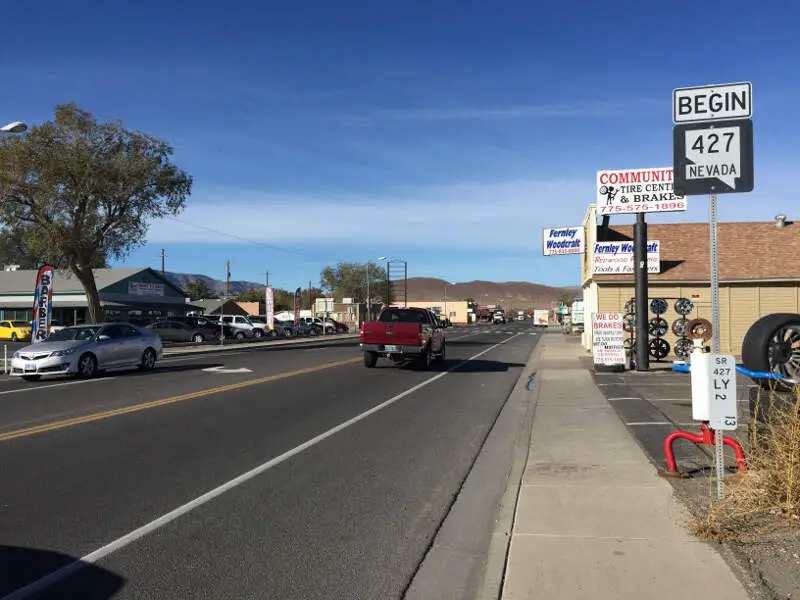 I-80 cuts a route through the northern part of Nevada, a long desert drive from the Utah state line to Reno, on the California border. You've probably noticed that many of the towns on this list dot that path…small, isolated communities given existence mainly because the highway runs through town.
Here's another town that fits the profile. Fernley sits along I-80, about a half hour east of Reno. The town comes with a few distinctions that set it apart from most of the other towns on this list. For instance, it's just down the road from the TOPGUN naval flight school. Yeah, that Top Gun.
How we determined the worst places to live in Nevada for 2021
To figure out how bad a place is to live in, we only needed to know what kinds of things people like and then decide what cities have the least amount of those things.
We don't think it's a stretch to assume that people like the following things:
Good education
Lots of jobs
Low crime
Low poverty
Nice homes
High incomes
High population density (Lots of things to do)
Short work commutes
Health insurance
The data comes from the Census's most recent American Community Survey and from the FBI Uniform Crime Report.
We broke crime down into violent crime and property crime to give violent crime a larger weight — if you did a simple calculation of all crimes per capita, property crimes are normally 7x more common and really bias that ranking.
Furthermore, only cities with at least 1,000 people were considered — leaving 16 cities.
We then ranked each city from 1 to 16 for all the criteria with a #1 ranking being the worst for the particular criteria.
Next, we averaged the rankings into one "Worst Place To Live Score".
Finally, we ranked every city on the "Worst Place To Live Score" with the lowest score being the worst city in Nevada — North Las Vegas. Read on for a detailed look at the 10 worst cities in Nevada. You can download the data here.
This list is a scientific analysis based on real data and is completely unbiased.
Wrapping Up The Worst In Nevada
If you're looking at areas in Nevada with the worst economic situations, where there's higher than average crime, and not a lot to do, this is an accurate list.
And in the end, North Las Vegas ranks as the worst city to live in Nevada for 2021.
If you're curious enough, here are the best cities to live in Nevada:
Sparks (Pop. 100,589)
Mesquite (Pop. 18,446)
Henderson (Pop. 300,116)
For more Nevada reading, check out:
Where Are The Worst Places To Live In Nevada?
| Rank | City | Population |
| --- | --- | --- |
| 1 | North Las Vegas | 241,369 |
| 2 | Lovelock | 1,959 |
| 3 | Las Vegas | 634,773 |
| 4 | Wells | 1,022 |
| 5 | Elko | 20,304 |
| 6 | Reno | 246,500 |
| 7 | Carlin | 2,025 |
| 8 | West Wendover | 4,285 |
| 9 | Yerington | 3,137 |
| 10 | Fernley | 20,068 |
| 11 | Fallon | 8,430 |
| 12 | Winnemucca | 7,762 |
| 13 | Ely | 4,035 |
| 14 | Sparks | 100,589 |
| 15 | Mesquite | 18,446 |
| 16 | Henderson | 300,116 |
Editor's Note: This article is an opinion based on facts and is meant as infotainment. Don't freak out we updated this article for 2021. This is our seventh time ranking the worst places to live in Nevada.