This article is an opinion based on facts and is meant as infotainment. It is our seventh time ranking the most dangerous places to live in Kansas and is updated for 2021.
The most dangerous places in Kansas are going to need more than a pair of ruby red slippers to turn their situations around: they're going to need a miracle.
Kansas might not be in the top ten most dangerous states in the country, but it definitely has its fair share of dangerous places. Yes, The Sunflower State has its fair share of dangerous places and those are the places where you'll find the most crime. So, if you're looking to move to this flyover state in the Midwest, we suggest you take a look at RoadSnacks' list of the most dangerous places in Kansas for 2021.
How'd we do it? We consulted the numbers. In total, we analyzed 39 cities. We looked at the FBI's latest crime report for violent crime and property crime statistics for every place with over 5,000 residents. And unfortunately folks, some of the Kansas cities on this list made some pretty big jumps-in the wrong direction- from last year.
And to make matters worse, the list seems to be centered around the bigger cities in The Jayhawker State. Cities like Wichita and Hutchinson can't catch a break.
We're not talking about the kind of problems that give Baxter Springs' hometown hero, Joe Don Rooney, sad lyrics for his country songs. We're talking about the kind of crime that will get you on Topeka's KSNT at six and Overland Park's crimestoppers at ten. And, folks, it's rather unfortunate, but the breakdown begins in Kansas' most dangerous cities.
Want to know more? We suggest you grab some friends, fire up the 'ol Mustang, crank some Kansas, and keep reading.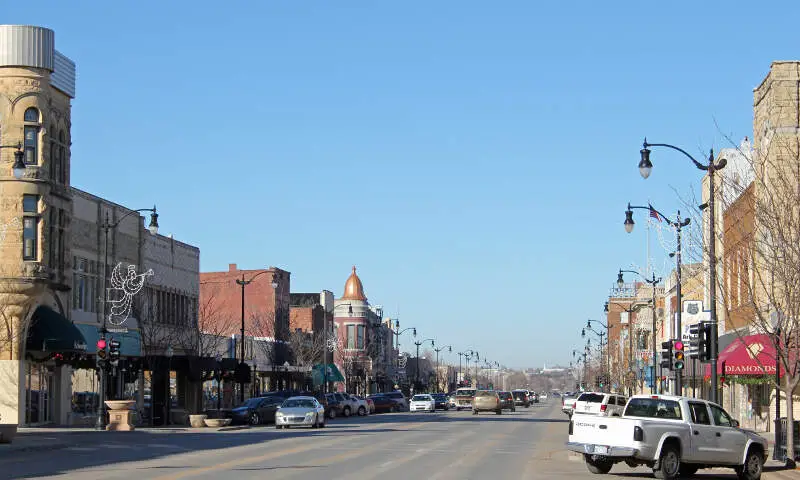 Arkansas City is the fourth most dangerous city in Arkansas for 2021, and for a town of 11,718, that's discouraging, particularly on the south side of town. Arkansas City ranks sixth highest in violent crime partly because it had 0 murders this year. Residents are more likely to be a victim of aggravated assault or rape than murder, however.
Arkansas City lies on the peninsula where the Kansas and Walnut Rivers meet and also appears on our cheapest places to live list and the poorest places to live list in Kansas. The residents of "Ark City" need to be aware of their surroundings and keep their wits about them in this town.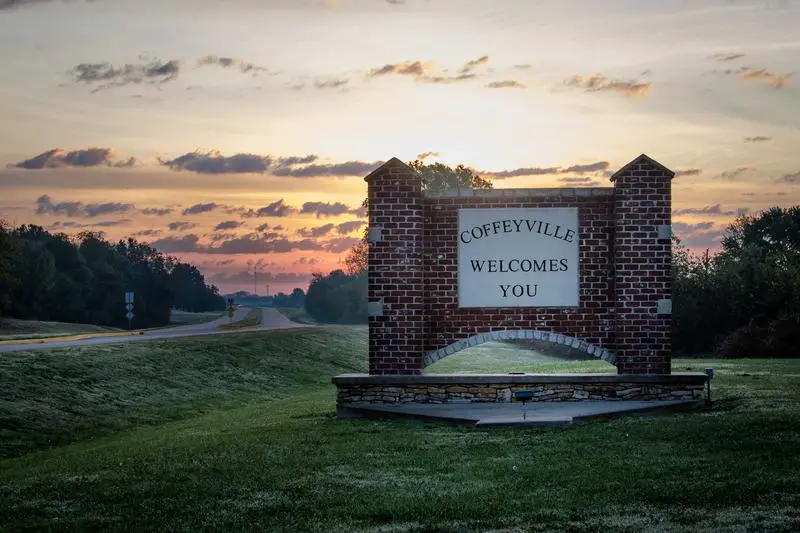 Coffeyville is a smaller town with a population of 9,260 people, and Coffeyville's residents have something to be happy about this year. This town also ranks as one of the worst places to live and poorest places to live in Kansas.
Now, the name of this old cowtown may not be familiar to you, but it's famous for bringing down the Dalton Gang in 1892. Coffeyville residents wouldn't stand for their banks being robbed. So, they grabbed their guns and took down every gang member, except for one. Let's hope they can band together again and bring these numbers down further.

Source: Public domain
Salina, Kansas, the county seat of Salina County, is located in the world's largest wheat-producing area and is north-central Kansas's regional trade center. For a city of 46,567 people, Salina's violent crime rate is relatively low. Residents have a 1 in 218 chance of being a victim of violent crime. But, property crime is much higher and ranks fifth highest overall. Residents have a 1 in 27 chance of getting their personal property stolen, their houses broken into or a vehicle stolen.
Be sure to keep your wallets, purses, and cell phones where you can see them at all times in this town.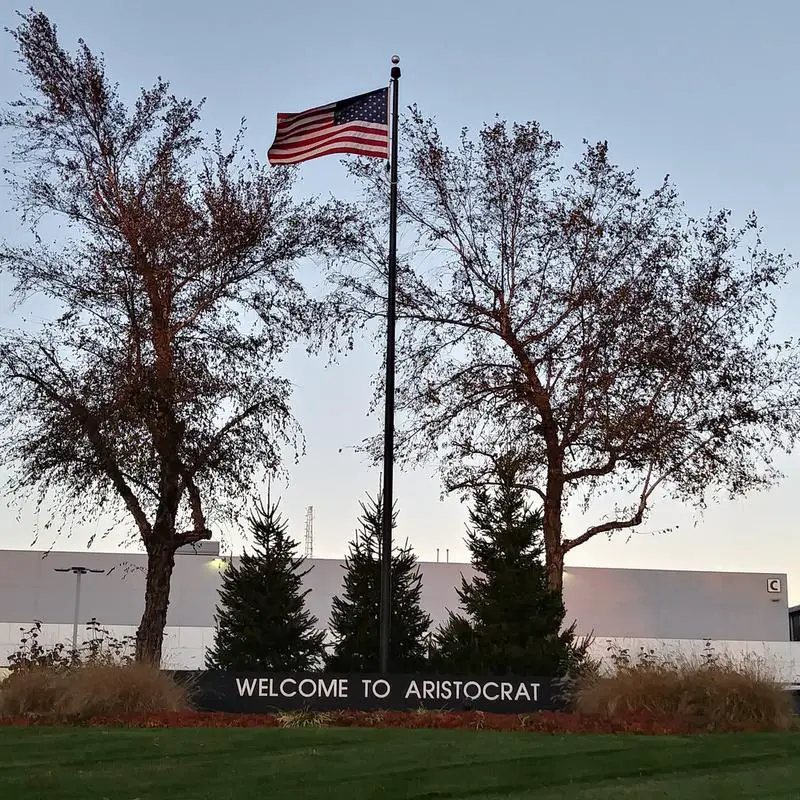 The residents of Merriam have something to celebrate this year. Their town has dropped from last year, and that number is mainly due to a drop in this city's violent crime. People who live here still have to keep an eye out for their valuables because they have a 1 in 23 chance of having something stolen like a car, cell phone, purse or wallet.
Located on the Missouri River on the Missouri-Kansas border, Merriam also ranks as one of the best places for singles in Kansas. So, if you're single and you're in the Kansas City metropolitan area, you have a good chance of finding your soulmate, but make sure you keep an eye on your valuables.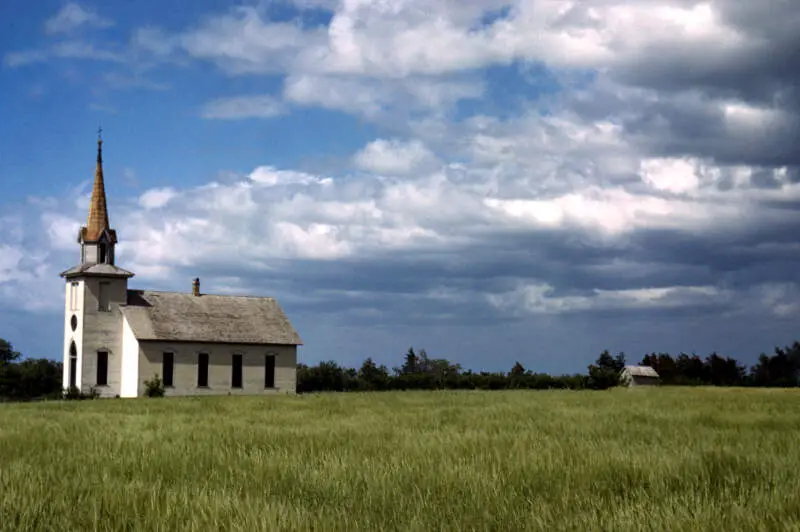 Source: Public domain
Although Junction City made the most dangerous cities in Kansas lists, its residents can celebrate that their property crime has gone down from last year. But, they are still ranked second highest for violent crime. That means residents have a 1 in 100 chance of being a victim of a major crime, particularly aggravated assault.
Located in Geary County where the Smoky Hill and Republican Rivers meet, Junction City is a wholesale shipping center for wheat and dairy. Near Fort Riley, Junction City was a trading town during the days of George Custer and the Seventh Cavalry.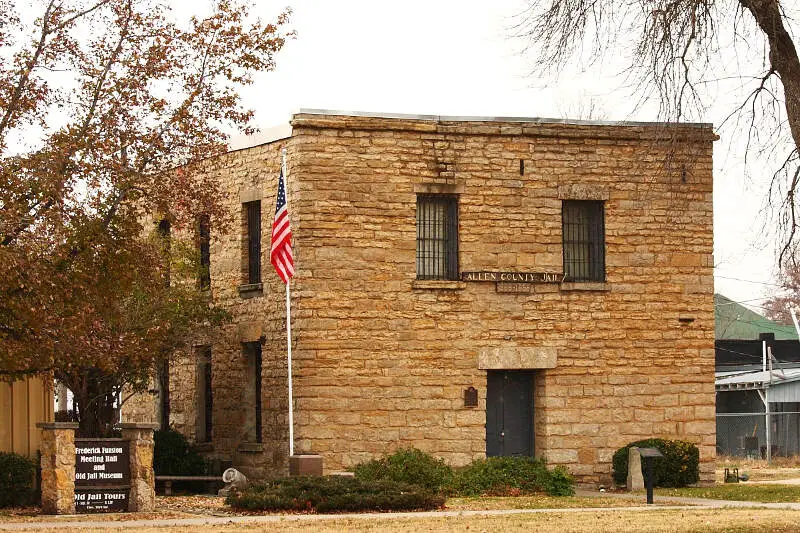 Although Iola is one of the best places to buy a house in Kansas, it's also one of the poorest cities and one of theworst places to live in Kansas.
For a town of 5,265, you'd think crime would be lower, but residents have a 1 in 31 chance of getting their property stolen and a 1 in 228 chance of being a victim of a violent crime such as rape, murder and aggravated assault. Make sure to keep a close eye on your belongings and to be on the lookout for suspicious characters in this small town.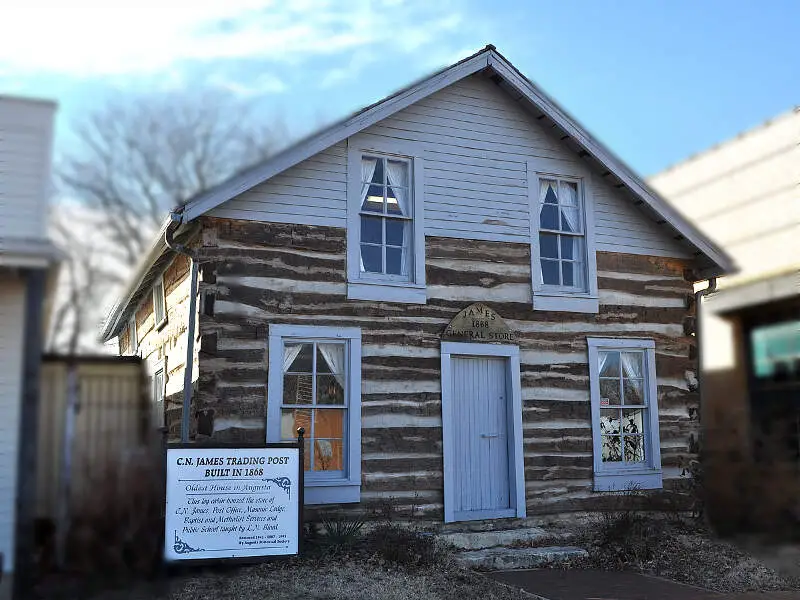 Augusta wasn't on this list last year, but with a jump from last year, residents of this small town should make sure to lock their doors. Ranked seventh highest for property crime, residents have 1 in 28 of having their personal items, like wallets, cell phones, and purses stolen. Don't take your eyes off your valuables in Augusta; that may be the last time you see them.
Located where the Walnut and Whitewater Rivers meet, August features the only 18-hole permanently lit glow-in-the-dark municipal disc golf course.