This article is an opinion based on facts and is meant as infotainment. It is our fifth time ranking the most dangerous places to live in Kansas and is updated for 2020.
Swipe left for slideshow. Article continues below.
The most dangerous places in Kansas are going to need more than a pair of ruby red slippers to turn their situations around: they're going to need a miracle.
Kansas might not be in the top ten most dangerous states in the country, but it definitely has its fair share of dangerous places. Yes, The Sunflower State has its fair share of dangerous places and those are the places where you'll find the most crime. So, if you're looking to move to this flyover state in the Midwest, we suggest you take a look at RoadSnacks' list of the most dangerous places in Kansas for 2020.
How'd we do it? We consulted the numbers. In total, we analyzed 41 cities. We looked at the FBI's latest crime report for violent crime and property crime statistics for every place with over 5,000 residents. And unfortunately folks, some of the Kansas cities on this list made some pretty big jumps-in the wrong direction- from last year.
And to make matters worse, the list seems to be centered around the bigger cities in The Jayhawker State. Cities like Wichita and Hutchinson can't catch a break.
We're not talking about the kind of problems that give Baxter Springs' hometown hero, Joe Don Rooney, sad lyrics for his country songs. We're talking about the kind of crime that will get you on Topeka's KSNT at six and Overland Park's crimestoppers at ten. And, folks, it's rather unfortunate, but the breakdown begins in Kansas' most dangerous cities.
Want to know more? We suggest you grab some friends, fire up the 'ol Mustang, crank some Kansas, and keep reading.
The 10 Most Dangerous Cities In Kansas For 2020
Do we think there's a direct correlation between Kansas places with high unemployment rates, low wages, and high crime to the state's most dangerous places? Absolutely.
What is the most dangerous city in Kansas? The most dangerous place to live in Kansas for 2020 is Wichita per FBI data.
Now, if you live in Kansas' safest city, Leawood, keep enjoying life; but if you don't, we suggest you take a look at the list below. There might be some that surprise you.
Learn more about the safest places in Kansas.
If you're looking for something more national, check out the most dangerous cities in America or the most dangerous states in America.
For more Kansas reading, check out:
The 10 Most Dangerous Places To Live In Kansas For 2020

Source: Public domain
If you live in Wichita, you have a 1 in 84 chance that you'll be raped, attacked or killed. Not only is that really depressing, but for Kansas, that's unacceptable. There were 38 murders here in 2018, which is actually way down from years in the past. However, the number of aggravated assaults has been climbing over the last five years.
Property crimes aren't any better; residents had a 1 in 17.8 chance of being robbed in 2018. That's a lot of stolen laptops, cell phones and tractor tires. If you wind up in the bad part of Wichita, you might wish you could click your heels and make somewhere else home.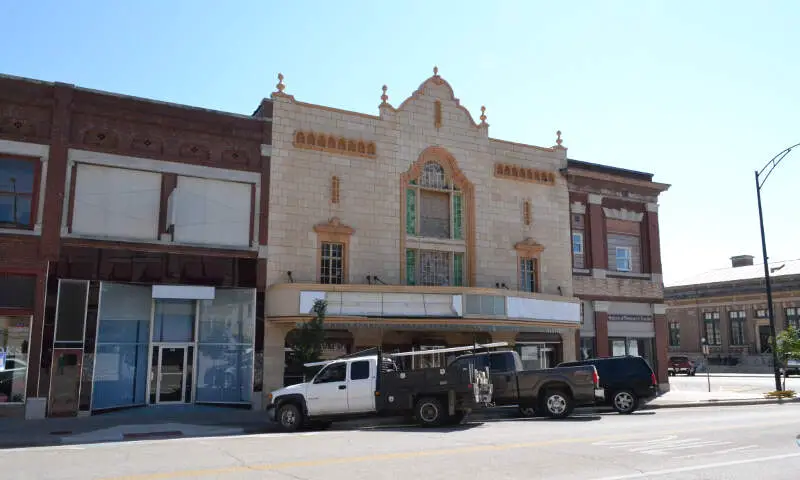 Independence, a smaller town with almost 8,629 residents, is, according to the FBI, a very dangerous place.
There were more than 62 violent crimes here in 2018, meaning that 1 in 139 residents was the victim of a serious attack. Crime seems to be ticking up here as well, as violent crimes have gone up 10% since 2017.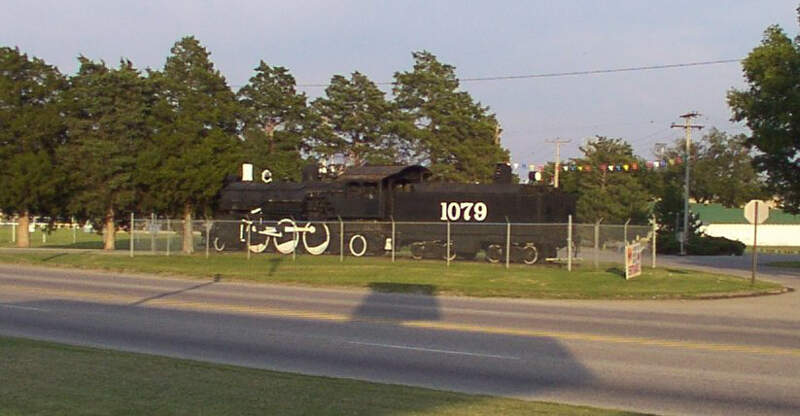 Would you have thought that little Coffeyville is one of the most dangerous city in Kansas? If you live there, you're probably not surprised. Let's dig deeper to see why.
Residents in Coffeyville had a 1 in 16 chance of being the victim of a property crime. By this, we mean a robbery, most likely a victim of a home break-in or car break-in. That means if you live in Coffeyville, odds are that if you weren't robbed last year, someone on your street was.
That's not a fun place to be is it? And it's trending upwards, meaning crime is getting worse here, year by year. In conjunction with that, the population has shrunk more than 8% in the last 10 years.
Coffeyville is along Route 166 towards the southeastern corner of the state . If you're passing through and stop for gas, lock your door.

The center of Topeka is a downright danger zone, there's no doubt about that. But like most of the other cities listed, violent crimes are going down quickly. But according to the latest numbers, 1 in 19.3 Topeka residents was robbed.
In terms of violent crimes, 1 in 165 people in Topeka was raped, attacked or murdered. Hopefully, most of that was 'personal', meaning beef between punks.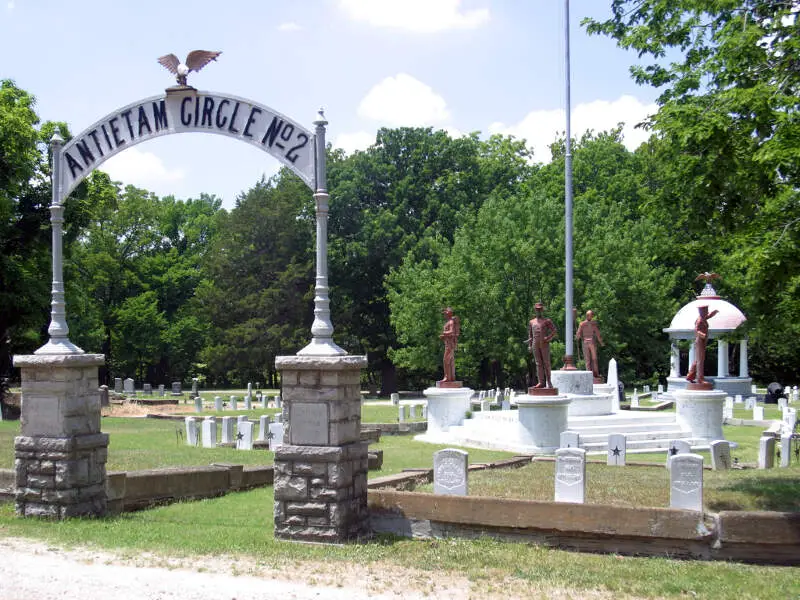 Parsons's motto might tout that the city is "a great place to live," but its status as the 5th most dangerous city in Kansas might stain that saying a bit.
Parsons residents have a 1 in 28.0 chance of being the victim of a property crime every year.
Violent crime has also gone up nearly 30% between 2017-2018, with a higher than 1 in 106 chance of being the victim of violence.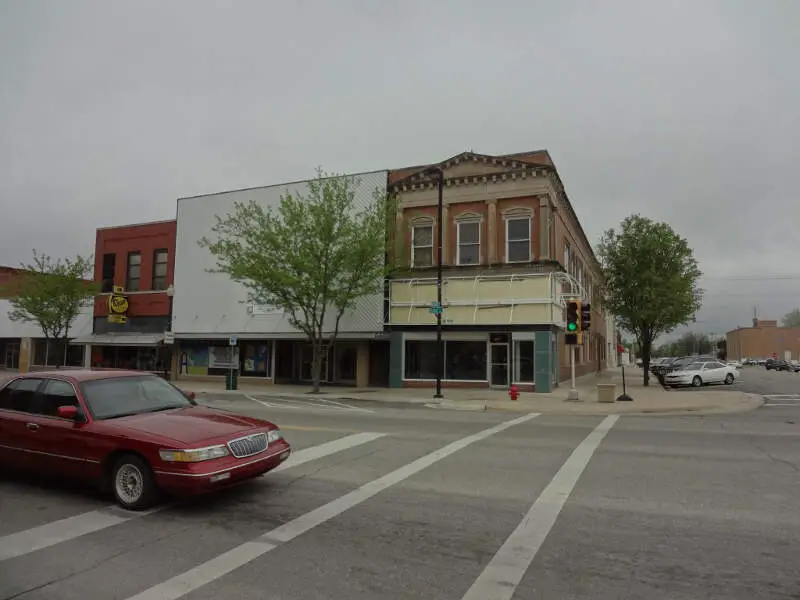 Great Bend is the 4th most violent city, with residents facing a 1 in 136 chance of being the victim of violence in 2018.
Progress has been made in recent years, however, reflected by a 12% drop in violent crime, and an 11% drop in property crime between 2017-2018.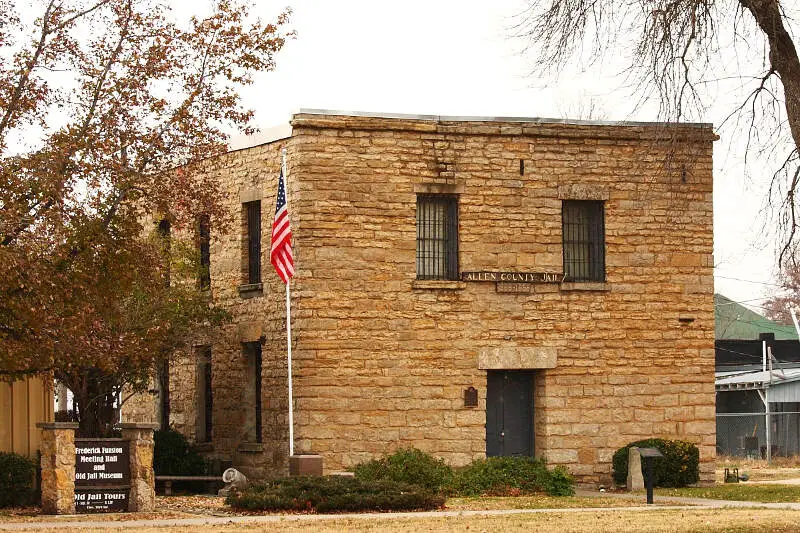 Little Iola is far less violent than the cities listed above. In fact, for the most part, it seems that a majority of the crime in Kansas is focused on the hubs and smaller towns we already mentioned.
But the fact remains that Iola has a very high number of property crimes for a city of its size. You have a 1 in 25.4 chance of being robbed here, which is a really high number. Odds are if you weren't the victim of a crime in Iola, and you've lived there all your life, you will be one day.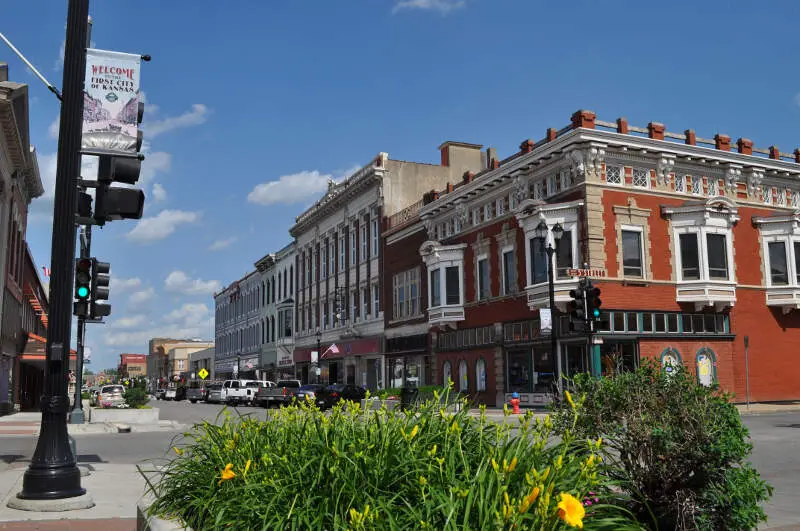 Leavenworth residents faced a 1 in 105 chance of being the victim of violence in 2018 and a 1 in 32.2 chance of being the victim of a property crime — both statistics that have barely changed in recent years.
It's the 2nd most violent city.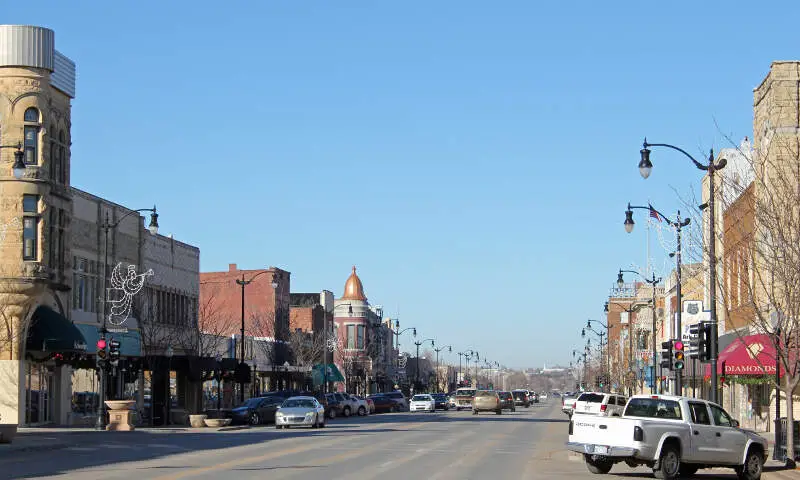 The south side of Arkansas City can be a real mess, when you look at the number of violent crimes that are happening here each year. And, unlike many of the cities we talked about earlier, it's getting much worse.
Currently, people who live here had a 1 in 140 chance of being raped, attacked or killed. That means if you're traveling along Route 166 near the Oklahoma state line, you should remain vigil.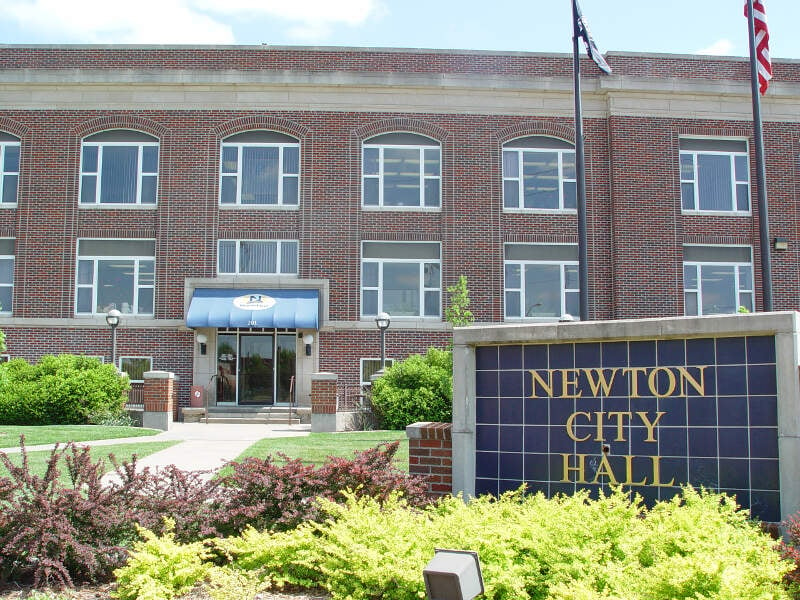 Newton placed 10th in our ranking of the most dangerous cities in the Sunflower State.
This city's violence now stands at a 1 in 143 chance of being the victim of a violent crime. That compares to a 1 in 33.6 chance of being the victim of property crime. That's pretty bad for a city of about 18,830 people.
Graphing The Most Dangerous And Safest Places In Kansas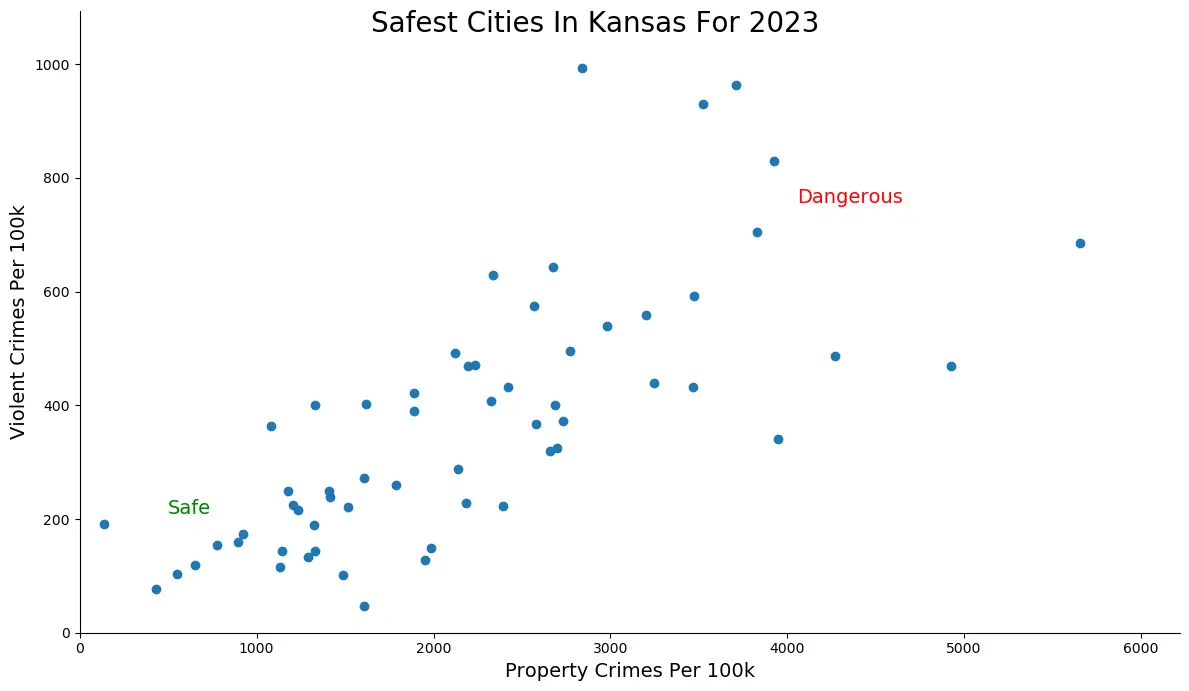 Click To Enlarge
How we determined the most dangerous cities in Kansas for 2020?
Every year the FBI release two crime datasets, a preliminary dataset limited to the biggest cities in the country, followed by a more detailed release at the end of the year.
For our analysis, we focused on the JUST released 2018 data, specifically the 2018 Crime In The United States Report. We will update the results when data becomes available in September 2020.
So what criteria did we use? Have a look:
Violent Crimes Per Capita
Property Crimes Per Capita
In order to make the analysis as apples to apples as possible, we only considered Kansas cities over 5,000 in population. That left us with 41 cities in Kansas.
We then ranked each city from 1 to 41 for the two criteria with a #1 ranking being the most dangerous for the particular criteria.
Next, we averaged the two rankings into one "Dangerous Index".
Finally, we ranked every city on the "Dangerous Index" with the lowest index being the most dangerous in Kansas — Wichita. Any ties went to the smaller city. You can download the data here.
Read on for a detailed look at the 10 most dangerous cities in Kansas.
Locking It All Up In Kansas
The latest FBI crime data shows that Wichita ranks as the most dangerous city in Kansas for 2020.
We want to point out again that there's still safes places in Wichita and that this isn't a comment on the people that live there. So please don't beat us up.
If you're curious enough, here are the safest cities in Kansas:
Basehor (Pop. 6,239)
Tonganoxie (Pop. 5,508)
Valley Center (Pop. 7,370)
For more Kansas reading, check out:
Where Are The Most Dangerous Cities In Kansas?
| Rank | City | Population |
| --- | --- | --- |
| 1 | Wichita | 391,726 |
| 2 | Independence | 8,629 |
| 3 | Coffeyville | 9,375 |
| 4 | Topeka | 126,399 |
| 5 | Parsons | 9,664 |
| 6 | Great Bend | 15,251 |
| 7 | Iola | 5,306 |
| 8 | Leavenworth | 36,331 |
| 9 | Arkansas City | 11,791 |
| 10 | Newton | 18,830 |