This article is an opinion based on facts and is meant as infotainment. It is our seventh time ranking the most dangerous places to live in Missouri and is updated for 2021.
It seems there's more to worry about than angry St. Louis Cardinal fans and trucks with loaded gun racks in Missouri, there are also super dangerous places.
To be honest, the good people of Missouri shouldn't be too shocked. They are, after all, the tenth most dangerous state in the country. Silly fan fights and country folk that want to show off should be the least of the public's concerns. What everyone should be concerned with is where you can live without fear in the Show Me State.
So, if you're currently living in Missouri looking to relocate or are wanting to move to Missouri, RoadSnacks suggest you take a look at our most dangerous places in the Cave State for 2021 before you make any major life decisions.
Why'd we make this list? We did this for the people who don't necessarily want to travel to these places, but want to know the facts. And the facts are as follows: one, the state's violent and property crime is up above the national average and still climbing; and two, the effects of these numbers are continuing to claim many of Missouri's biggest cities. Cities like Kansas City and Springfield just can't catch a break.
How did we do it? We consulted the numbers. In total, we analyzed 84 cities. We looked at the FBI's latest crime report for violent crime and property crime statistics for every place with over 5,000 residents.
So, want to know the places in Missouri where the 'lines are ALWAYS grey' and the locals are hoping for better days? Keep reading.
The 10 Most Dangerous Places To Live In Missouri For 2021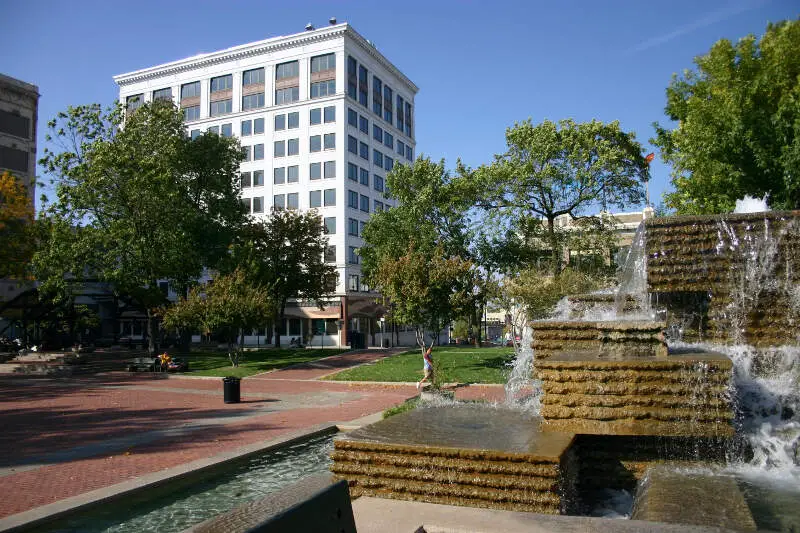 For the third year running, Missouri's third-biggest city, Springfield, ranks as the most dangerous place to call home in the state. While Springfield didn't rank #1 in violent or property crime, second highest place rankings in both categories lands it at the top of this list.
Springfield had the highest rate of rape cases in Missouri for 2019, averaging just about one a day over the year. On top of that, Springfield had the third highest burglary rate in Missouri, so it's a good idea to lock your doors here.
Overall, residents had a 1 in 12 chance of being the victim of a property crime over 2019, so you'll want to watch your wallets and purses when you're strolling around Nathanial Greene/Close Memorial Park.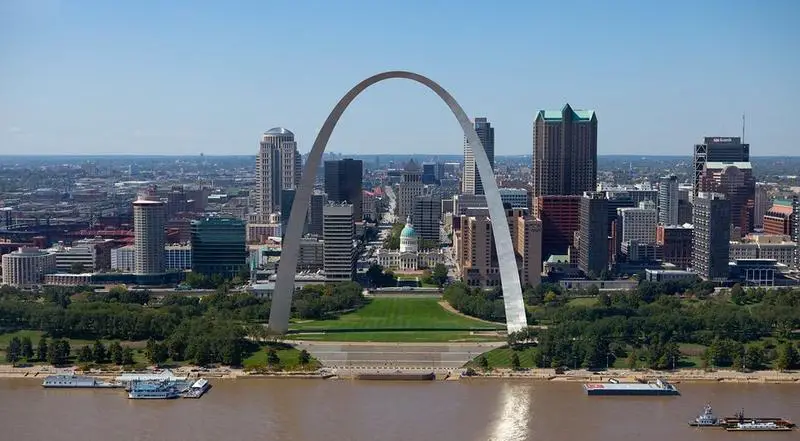 Known as the home of the the Gateway Arch, St. Louis is also a gateway to high crime rates. St. Louis is Missouri's most violent city, recording 5,792 rapes, murders, robberies, and assaults over 2019.
St. Louis stands out by having the highest murder rate in Missouri by a wide margin, recording one murder about every other day over the year.
Your car isn't even safe in St. Louis, considering 2,998 people had their cars stolen in St. Louis in 2019. And that only represents a fraction of the 18,582 property crimes committed.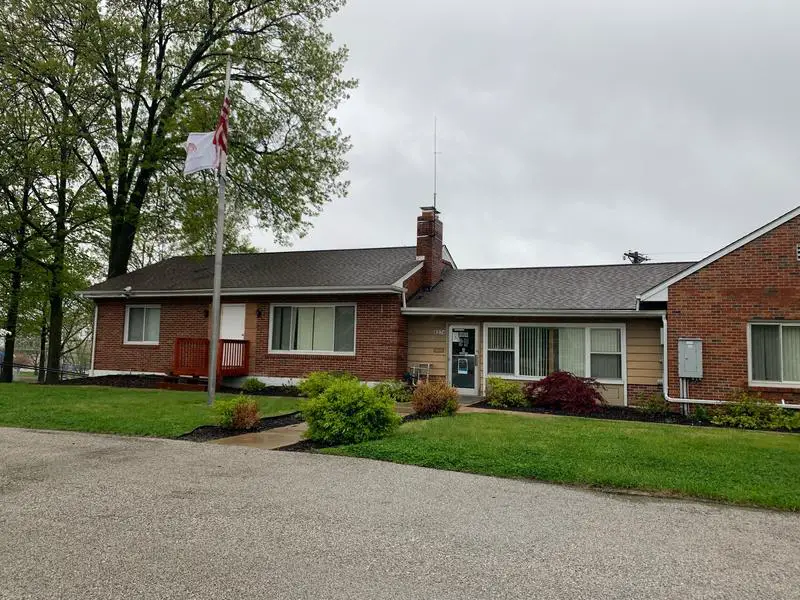 Located just outside of St. Louis, Vinita Park ranks as Missouri's third least safe city. Don't let Vinita Park's small size fool you — having 7 murders in 2019 means that the city actually had the second highest murder rate in the state.
Overall, residents had a 1 in 69 chance of being the victim of a violent crime in 2019. We don't envy the workload of the Vinita Park Police Department.
Not only do they have to contend with such high rates of violence, but also Vinita Park's crazy high burglary rate, which ranked as the second highest in Missouri.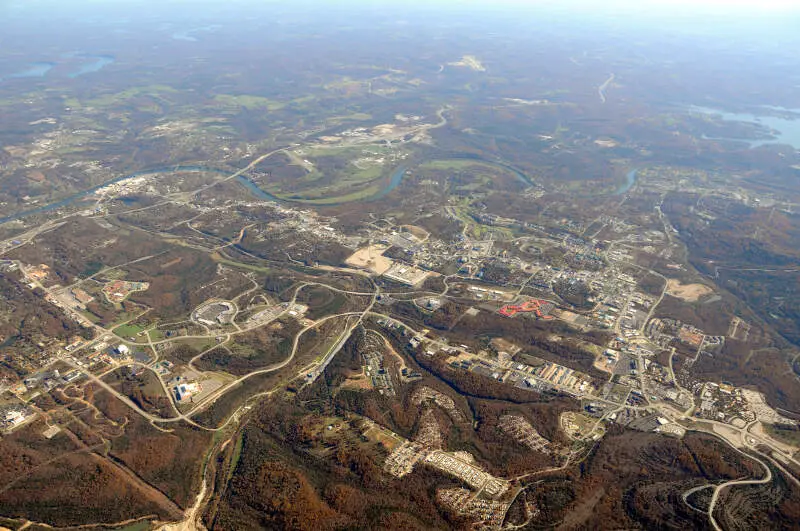 Known as the Live Entertainment Capital of the World, Branson is a popular tourist destination. Having all those random people come and go doesn't do Branson any favors in terms of crime.
In fact, Branson has the highest property crime rate in the state by a wide enough margin to actually give the city the highest overall crime rate — more than four times higher than the national average.
So watch your pockets after getting a bit tipsy at a show, or you could join the 1 in 10 Branson residents who had their stuff stolen or damaged in 2019.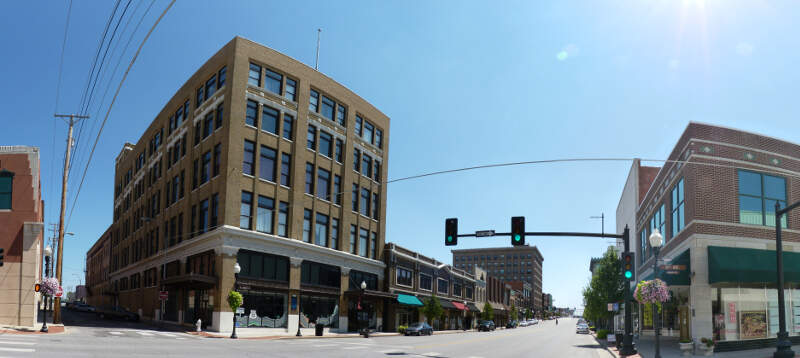 Located in southwestern Missouri, Joplin has a substantial property crime problem. JoMo's property crime rate ranked as the fourth highest in Missouri, with burglary rates ranking as the sixth highest.
In other words, you're more likely to have your phone stolen than to lose it over Joplin's Grand Falls.
Overall, Joplin is the least violent place on this list. There is a catch, though, as the city still had the fifth highest rate of rape cases in Missouri in 2019.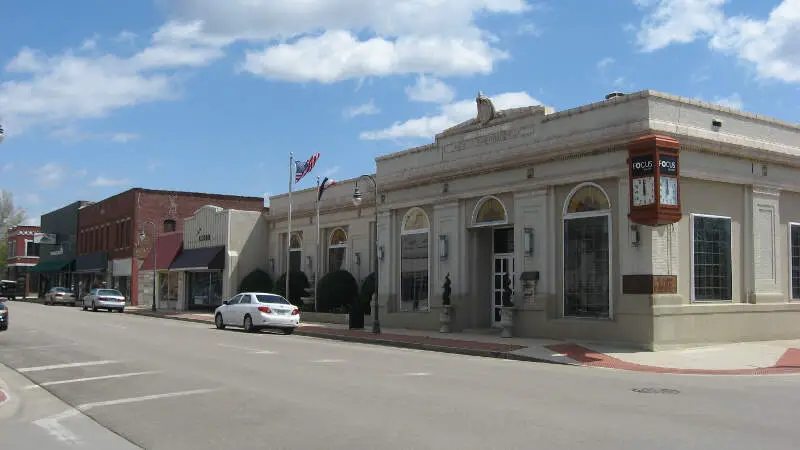 Source: Public domain
We turn to the Bootheel Region of Missouri's southeastern corner to reach its sixth most dangerous city for 2021, Caruthersville.
Overall, property crime in Caruthersville is lower than most places on this list. However, the city did have the highest burglary rate in Missouri, with 78 cases recorded in 2019 — absurdly high for a city of just 5,451.
Caruthersville also had Missouri's fifth highest violent crime rate, with about one aggravated assault per week on average in 2019. So don't try any fancy card-counting tactics at Century Casino, or you might end up one of these assault victims.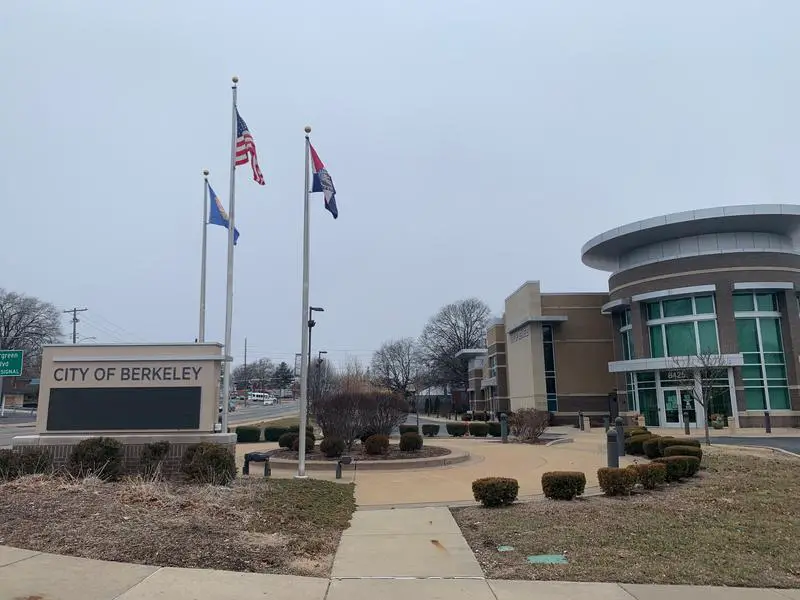 You certainly won't find Berkeley on our list of the best St. Louis suburbs and crime is a big reason why.
Berkeley hasplenty of parks, but we wouldn't recommend visiting them alone or after dark, considering the crime.
Berkeley averaged just under two violent crimes per week and more than one property crime per day in 2019, but the really crazy thing here is the prevalence of car theft. Berkeley's population is just 8,868, but 101 of those people had their cars robbed in 2019.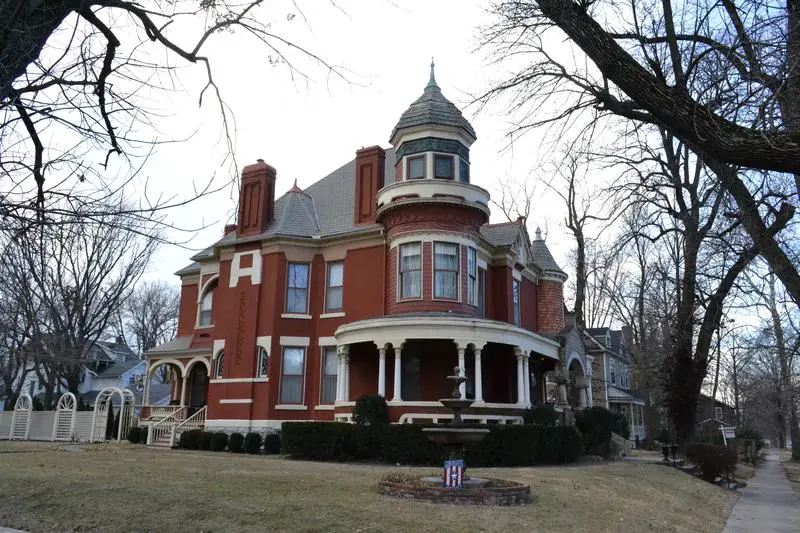 Known for hosting the Missouri State Fair and the Scott Joplin Ragtime Festival, Sedalia sees a lot of extra action thanks to these events. Unfortunately, Sedalia also sees a good amount of crime.
Sedalia had 714 larcenies in 2019, or about two a day. That's a lot of picked pockets and snatched purses for a city of 21,742. The city also had about three aggravated assaults per week over the year, the biggest contributor to Sedalia eighth highest-place ranking in violent crime.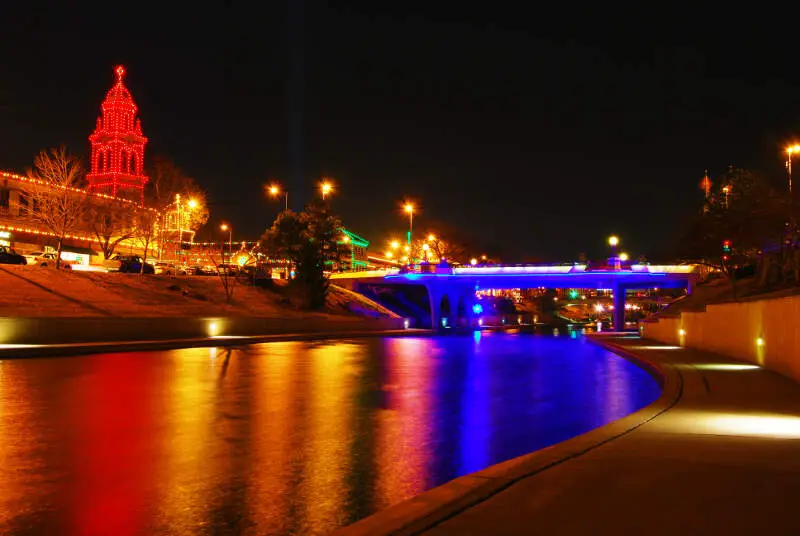 Kansas City is used to winning by now, between the Chiefs and the Royals. But getting used to high rates of crime is another matter.
Missouri's biggest city had the fourth highest murder rate in 2019, recording about three per week on average. Overall, residents had a 1 in 69 chance of being the victim of a violent attack over the year.
On the flip-side, the property crime rate in Kansas City is the lowest on this list. And, being a big place, if you stick to Kansas City's safest neighborhoods, you should be fine.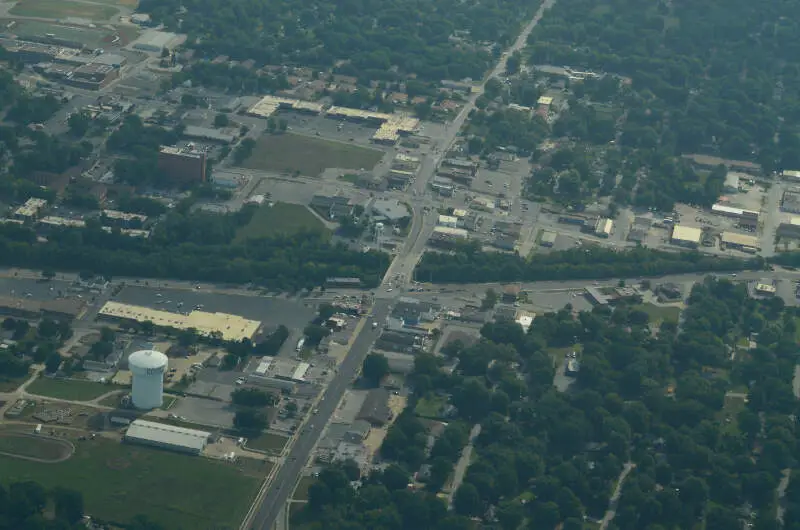 Kansas City has some great suburbs, but Raytown isn't one of them.
We also would not recommend a solo trip to one of Raytown parks after dark, because the city had 9 murders in 2019.With a population of 28,932, that gives Raytown the third highest murder rate in Missouri.
There were also 1,294 property crimes committed in Raytown over the year, with a whopping 213 car thefts and 255 burglaries.
Graphing The Most Dangerous And Safest Places In Missouri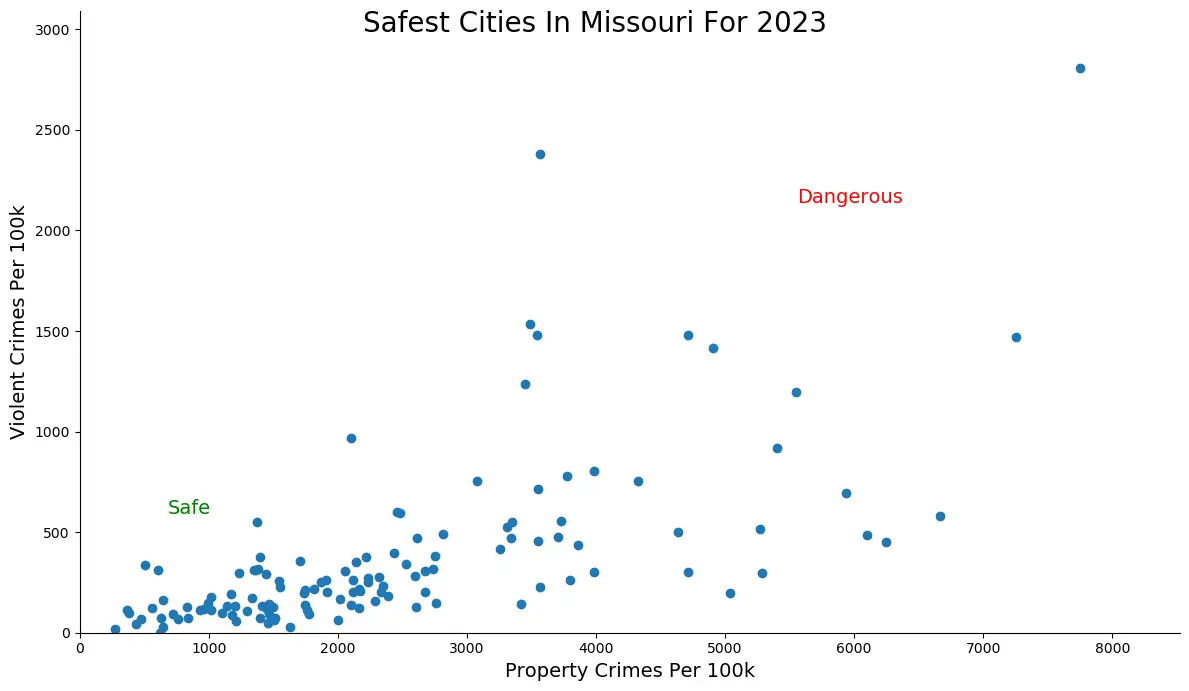 Click To Enlarge
How we determined the most dangerous cities in Missouri for 2021?
Every year the FBI release two crime datasets, a preliminary dataset limited to the biggest cities in the country, followed by a more detailed release at the end of the year.
For our analysis, we focused on the JUST released 2019 data, specifically the 2019 Crime In The United States Report. We will update the results when data becomes available in September 2021.
So what criteria did we use? Have a look:
Violent Crimes Per Capita
Property Crimes Per Capita
In order to make the analysis as apples to apples as possible, we only considered Missouri cities over 5,000 in population. That left us with 84 cities in Missouri.
We then ranked each city from 1 to 84 for the two criteria with a #1 ranking being the most dangerous for the particular criteria.
Next, we averaged the two rankings into one "Dangerous Index".
Finally, we ranked every city on the "Dangerous Index" with the lowest index being the most dangerous in Missouri — Springfield. Any ties went to the smaller city. You can download the data here.
Read on for a detailed look at the 10 most dangerous cities in Missouri.
Locking It All Up In Missouri
So what is the most dangerous city in Missouri? After analyzing 84 cities in Missouri, Springfield takes the top spot as the most dangerous city in Missouri based on the most recently reported FBI data — 2019.
The latest FBI crime data shows that Springfield ranks as the most dangerous city in Missouri for 2021.
We want to point out again that there's still safes places in Springfield and that this isn't a comment on the people that live there. So please don't beat us up.
It's not entirely Missouri's fault. There are close to 6.2 million people inside this flyover state; and in our experience, there's bound to be problems with that many people.
What's the place that has the most problems in Missouri–the state's most dangerous city? The most dangerous place in Missouri would be Springfield.
Take a look at the list below to see the rest of Missouri's most dangerous places.
Learn more about the safest places in Missouri.
If you're looking for something more national, check out the most dangerous cities in America or the most dangerous states in America.
Here are the safest cities in Missouri:
Creve Coeur (Pop. 18,829)
Nixa (Pop. 22,235)
Clayton (Pop. 16,936)
Raymore (Pop. 22,121)
Maryville (Pop. 11,643)
Cottleville (Pop. 5,849)
Battlefield (Pop. 6,348)
Kearney (Pop. 10,736)
Glendale (Pop. 5,873)
Savannah (Pop. 5,212)
For more Missouri reading, check out:
The Most Dangerous Cities In Missouri
| Rank | City | Population |
| --- | --- | --- |
| 1 | Springfield | 169,235 |
| 2 | St. Louis | 300,521 |
| 3 | Vinita Park | 10,979 |
| 4 | Branson | 11,688 |
| 5 | Joplin | 50,635 |
| 6 | Caruthersville | 5,451 |
| 7 | Berkeley | 8,868 |
| 8 | Sedalia | 21,742 |
| 9 | Kansas City | 495,964 |
| 10 | Raytown | 28,932 |
| 11 | St. Joseph | 75,872 |
| 12 | Independence | 116,931 |
| 13 | Grandview | 25,022 |
| 14 | Sullivan | 7,111 |
| 15 | Aurora | 7,455 |
| 16 | St. Robert | 6,034 |
| 17 | West Plains | 12,284 |
| 18 | Richmond | 5,615 |
| 19 | Bellefontaine Neighbors | 10,416 |
| 20 | Maplewood | 8,108 |
| 21 | Lebanon | 14,841 |
| 22 | Rolla | 20,482 |
| 23 | Cape Girardeau | 40,077 |
| 24 | Nevada | 8,237 |
| 25 | Harrisonville | 10,095 |
| 26 | Hazelwood | 25,146 |
| 27 | Bolivar | 11,129 |
| 28 | Moberly | 13,559 |
| 29 | Perryville | 8,466 |
| 30 | Washington | 14,064 |
| 31 | Charleston | 5,490 |
| 32 | Park Hills | 8,484 |
| 33 | Warrensburg | 20,435 |
| 34 | Carthage | 14,808 |
| 35 | Belton | 23,657 |
| 36 | Gladstone | 27,553 |
| 37 | Columbia | 125,017 |
| 38 | Marshall | 12,915 |
| 39 | Neosho | 12,076 |
| 40 | Jefferson City | 42,793 |
| 41 | Chillicothe | 9,700 |
| 42 | Ozark | 20,490 |
| 43 | Maryland Heights | 26,964 |
| 44 | Waynesville | 5,265 |
| 45 | Farmington | 19,178 |
| 46 | Cameron | 9,674 |
| 47 | Arnold | 21,102 |
| 48 | Dexter | 7,861 |
| 49 | Boonville | 8,410 |
| 50 | Trenton | 5,779 |