This article is an opinion based on facts and is meant as infotainment. It is our seventh time ranking the most dangerous places to live in West Virginia and is updated for 2021.
If you've ever watched Morgantown's News 12 at six or Parkersburg's crimestoppers at ten, then you know what many West Virginians already know: the Mountain State has some pretty dangerous places.
Do we think it's because expensive tolls are breakin' people? Jobs are scarce? Low wages? Yes, all three and then some. So, it would be in your best interest to take a look below at RoadSnacks' list of the most dangerous places in West Virginia for 2021 before you make any life changing decisions.
How do we know? We consulted the numbers. In total, we analyzed 19 cities. We looked at the FBI's latest crime report for violent crime and property crime statistics for every place with over 2,000 residents. We discovered that West Virginia has some pretty interesting statistics when it comes to violent and property crime compared to the national average. West Virginia is winning the arson game, but losing in murder and aggravated assault. And, shockingly, the city with the most assaults and murders in the state has less than 30,000 residents.
Now, it's not all bad in West Virginia. The state's good angel is definitely looking out for the state's safest cities. The ying to that yang, however, is that West Virginia has its fair share of dangerous cities too; and folks, they're pretty dangerous. And if you guessed that most of West Virginia's problems are centered around the state's largest cities, you guessed right. Cities like Huntington are losing their war on crime.
Want to know the rest of the most dangerous cities in West Virginia that could use a hug? Keep reading.
The 10 Most Dangerous Places To Live In West Virginia For 2021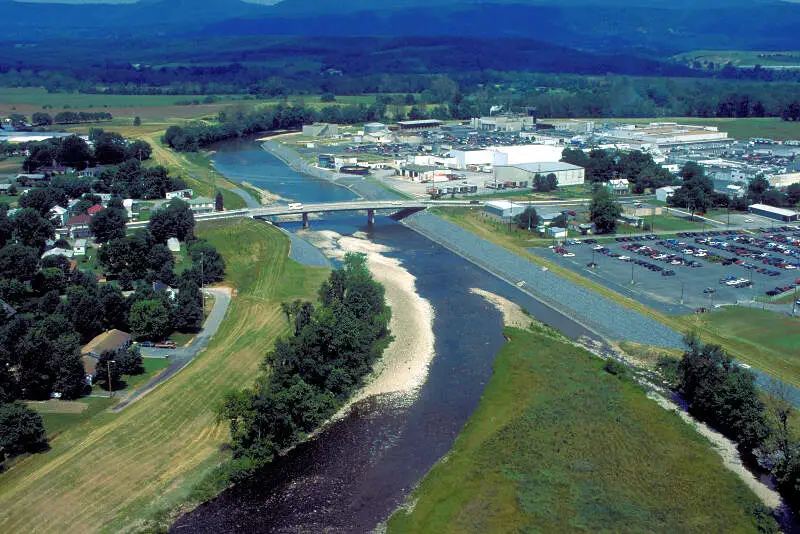 Source: Public domain
Moorefield went up 3 spots on this list from last year, "earning" it the title of the most dangerous place to live in West Virginia for 2021.
Moorefield's violent crime rate went up from last year, and the property crime rate spiked. That left residents to contend with a 1 in 15 chance of having their stuff stolen or damaged and a 1 in 100 of being violently attacked.
Those numbers include the highest murder rate in all of West Virginia. All the more reason to bring a buddy and get home before dark if you're going out to Moorefield Town Park.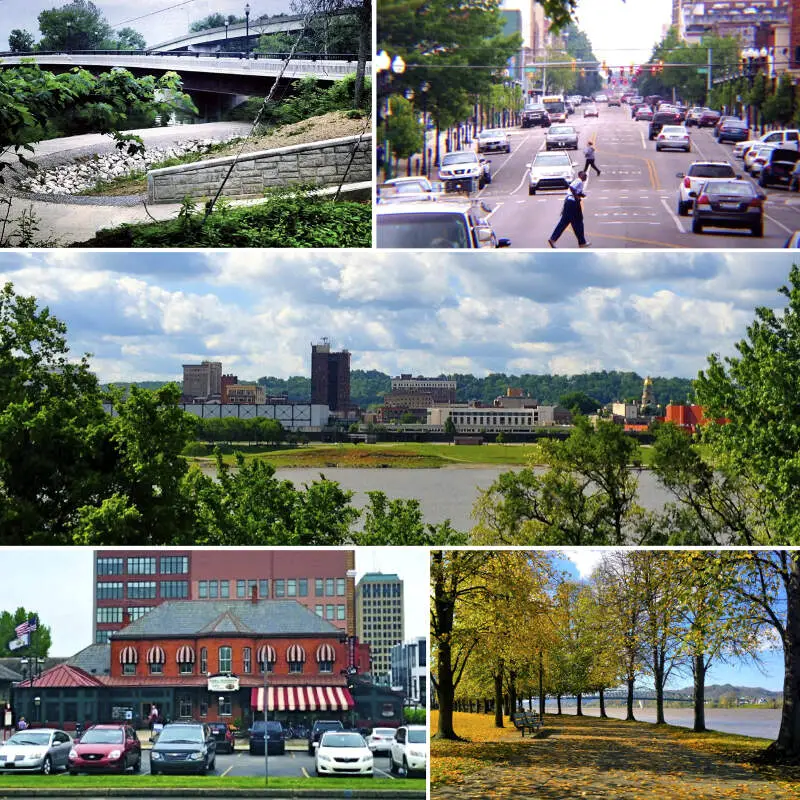 West Virginia's second biggest city, Huntington, is also its second most dangerous.
Huntington has a lot on its plate in terms of criminal activity. It's the second most violent place in West Virginia and has the unfortunate distinction of having the highest rate of rape cases in the state.
On top of that, your home isn't even a sanctuary in Huntington. That's because the city had the highest burglary rate statewide, with more than one break in occurring each day, on average.
Here's hoping nobody tries to pull a heist on theHuntington Museum of Art.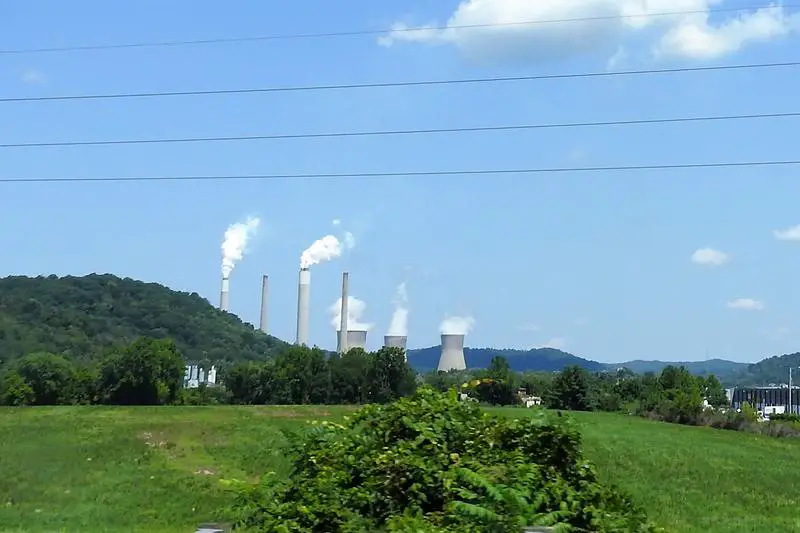 Located northwest along the Kanawha River from Charleston, Nitro ranks as West Virginia's third most dangerous place.
Nitro has some room for hope, as violent crime fell over the last year and property crime dropped.
Still, you should hide your winnings after a night out at the Mardi Gras Casino, because Nitro has the third highest property crime rate in West Virginia.
Overall, residents had a 1 in 29 chance of getting their pockets picked, their cars stolen, or their houses broken into over 2019 — not winning odds for a city that loves its gambling.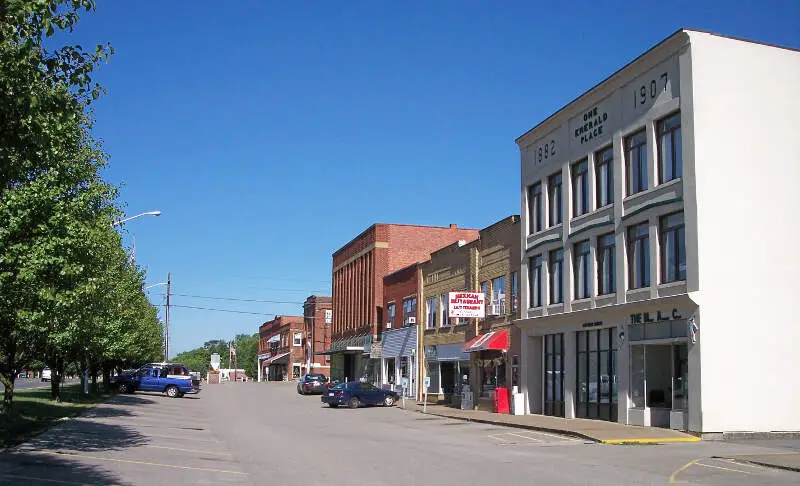 Situated about a half-hour west down I-64 from Charleston, Milton ranks as West Virginia's fourth most dangerous place to live.
Milton made this list thanks to an equal blend of property and violent crime. Burglaries are common relative to the population size, and petty theft is pretty rampant. So watch your stuff after a day shopping at Milton Flea Market, or that totally awesome antique you bought could end up in someone else's possession.
Violent crime also ranks as the fourth highest worst statewide, but most cases are "just" aggravated assaults or robberies.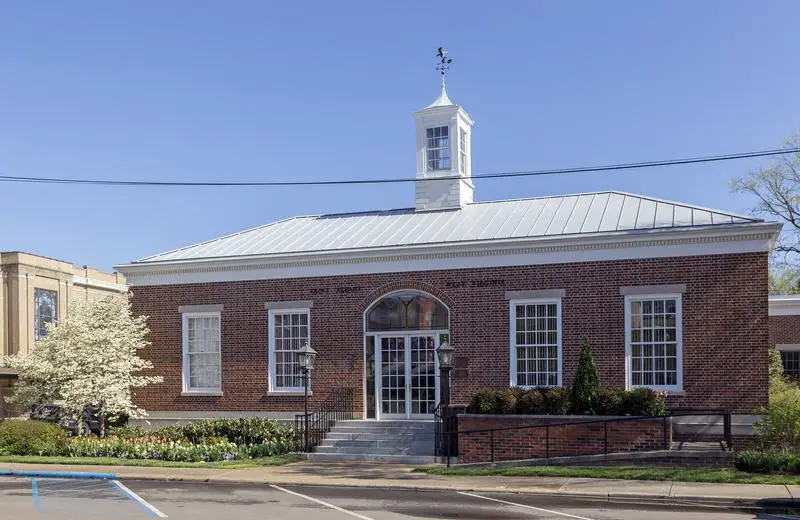 We're taking yet another trip west out of Charleston to reach West Virginia's fifth most dangerous place to call home, St. Albans.
St. Albans residents had a 1 in 32 chance of being the victim of a property crime in 2019. If you live in St. Albans, chances are you know someone who's had something stolen or vandalized by criminals. Learn from their experiences and keep a close watch on your stuff when you're at the St. Albans City Park.
On top of that, St. Albans had the sixth highest rate of rape cases and third highest murder rate in West Virginia — yikes.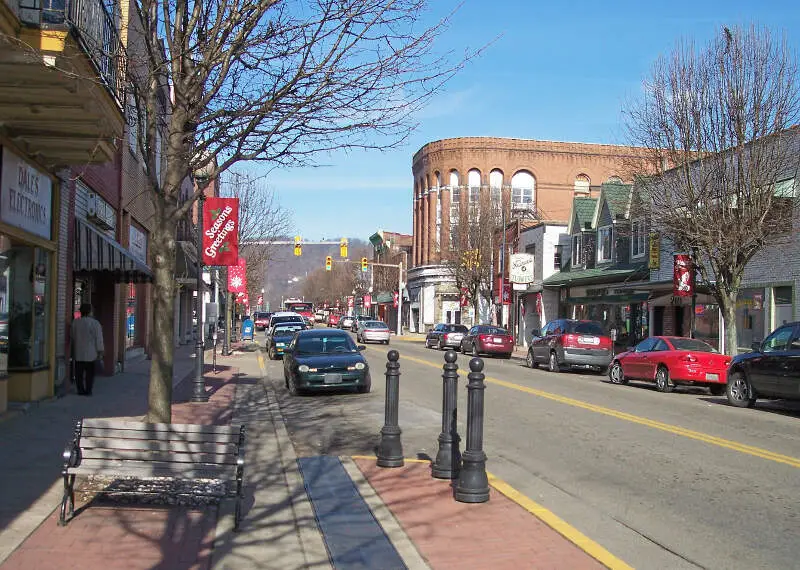 Back in 2017, one of our users commented, "I live in Moundsville, just south of Wheeling. The drug addiction here is getting worse by the day, but definitely not crime ridden enough to make this list!!!" Well, Pamelah, turns out that the drug problem led to high enough crime numbers to land Moundsville in the #6 spot on this list.
And not just a few stolen valuables, either. Residents of Moundsville were up against a 1 in 287 shot of being violently attacked in 2019. That includes the second highest rate of rape cases in the state.
You'd think having West Virginia Penitentiary as your most prominent attraction would be enough to deter people from a life of crime.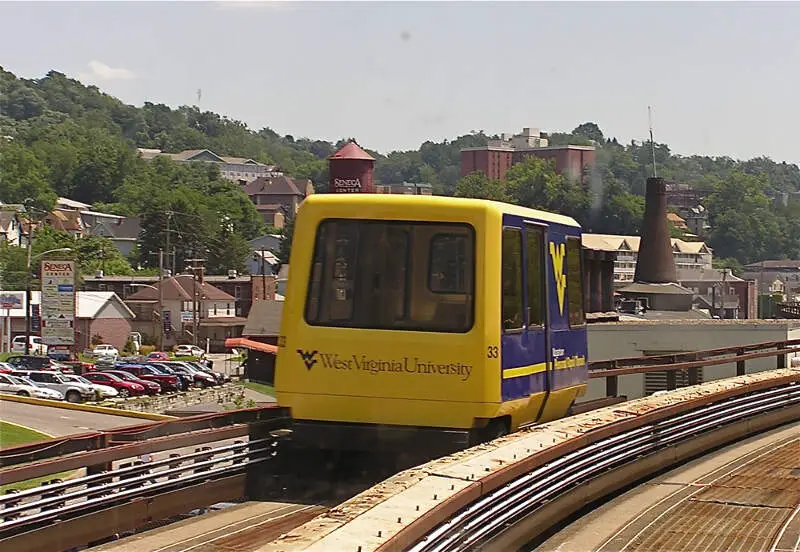 Source: Public domain
It turns out that West Virginia's third biggest city, Morgantown, is also its seventh most dangerous. Morgantown is home to West Virginia University, and while we're not blaming college kids for the crime rate here, having your population swell to nearly twice the size while school is in session certainly can't help.
The rate of rape cases in Morgantown ranks as the fifth highest in the state, and burglary ranks as the sixth highest worst. Morgantown was on top of this list a few years back and then off it completely last year, so who knows what'll happen next year.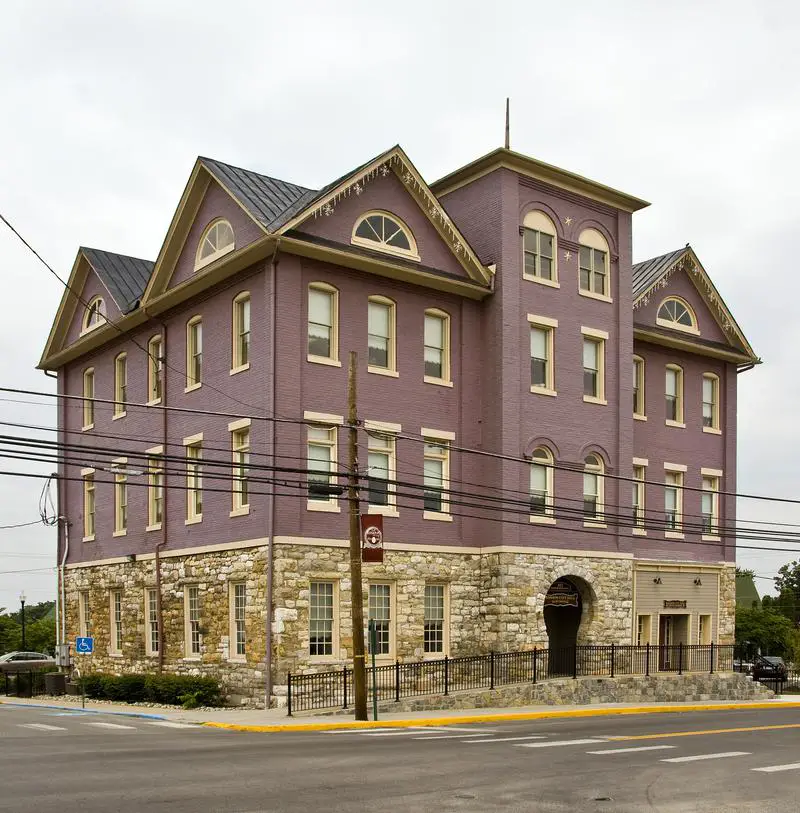 Located on the eastern tip of the state a little more than hour outside of Baltimore and D.C., Ranson is a whole lot safer than either of the big cities.
That's not much cause for celebration for the Ranson Police Department, though, who have to contend with the ninth highest overall crime rate in West Virginia.
Those numbers include top-ten finishes for both property and violent crime rates, so keep your guard up when you're in Ranson.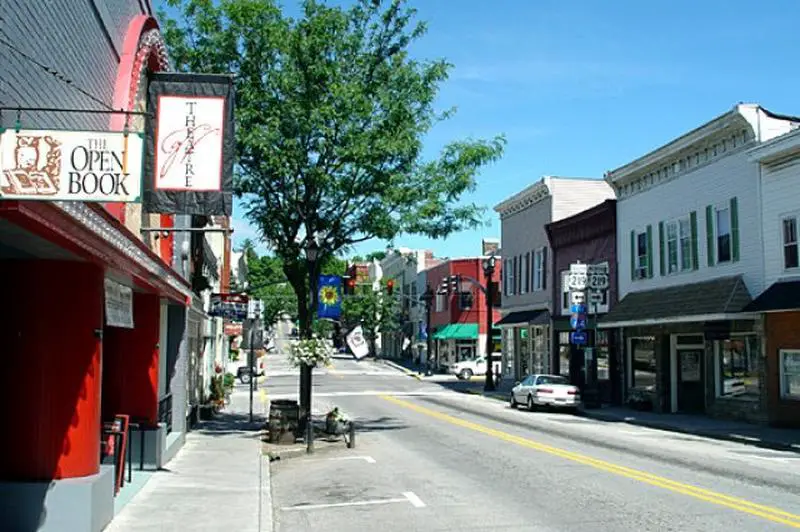 Folks come from far and wide to take cave tours of Lewisburg's Lost World Caverns, but that doesn't help with the city's crime problem.
Residents have to deal with the seventh highest property crime rate in the state. Luckily, most property crimes committed in Lewisburg are just larcenies.
Violent crime in Lewisburg is pretty manageable, but it still ranks as the 13th highest worst in West Virginia.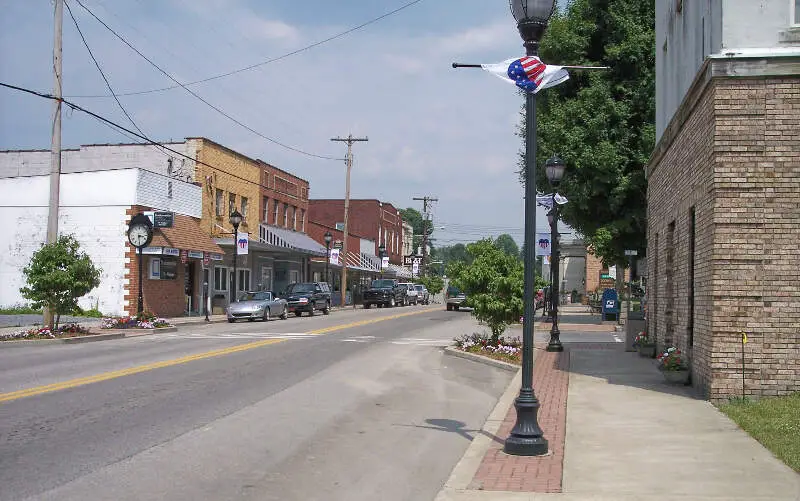 Good news, bad news situation with Summersville, West Virginia's tenth most dangerous city for 2021. The good news is that Summersville only recorded 1 violent crime in reporting year 2019, making it the least violent place on this list.
The bad news is that Summersville residents have to deal with a 1 in 30 chance of being the victim of a property crime each year.
So watch your walleye after you reel them in at Summersville Lake, or someone could snatch your day's catch.
Graphing The Most Dangerous And Safest Places In West Virginia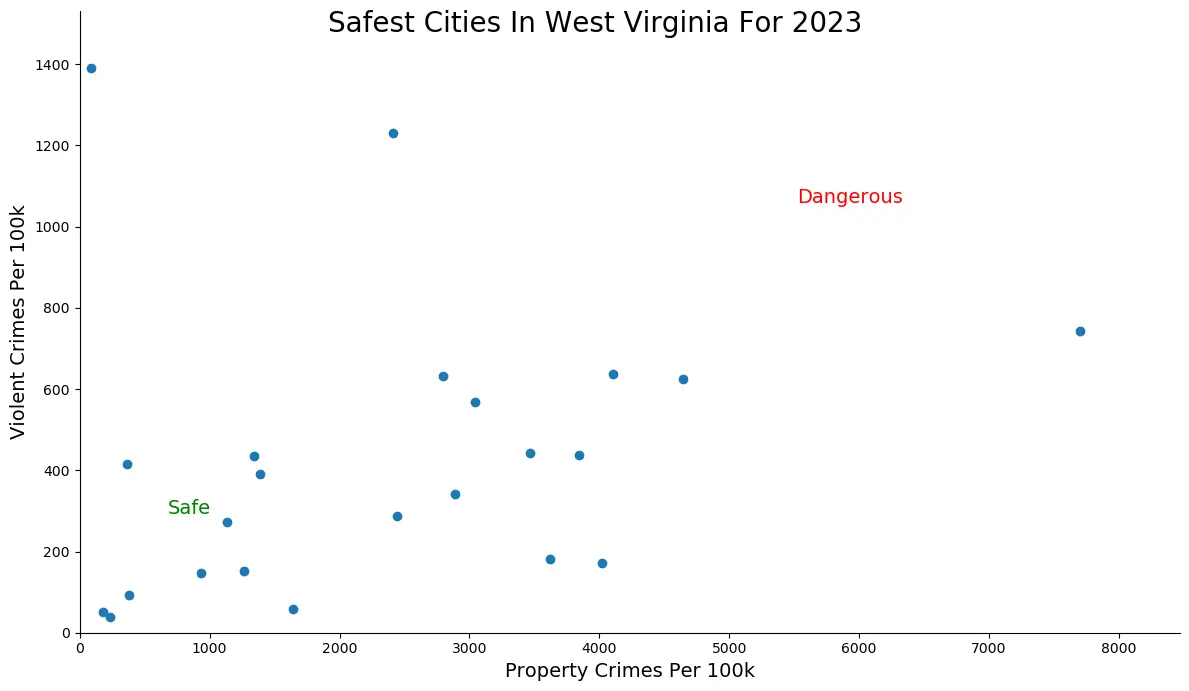 Click To Enlarge
How we determined the most dangerous cities in West Virginia for 2021?
Every year the FBI release two crime datasets, a preliminary dataset limited to the biggest cities in the country, followed by a more detailed release at the end of the year.
For our analysis, we focused on the JUST released 2019 data, specifically the 2019 Crime In The United States Report. We will update the results when data becomes available in September 2021.
So what criteria did we use? Have a look:
Violent Crimes Per Capita
Property Crimes Per Capita
In order to make the analysis as apples to apples as possible, we only considered West Virginia cities over 2,000 in population. That left us with 19 cities in West Virginia.
We then ranked each city from 1 to 19 for the two criteria with a #1 ranking being the most dangerous for the particular criteria.
Next, we averaged the two rankings into one "Dangerous Index".
Finally, we ranked every city on the "Dangerous Index" with the lowest index being the most dangerous in West Virginia — Moorefield. Any ties went to the smaller city. You can download the data here.
Read on for a detailed look at the 10 most dangerous cities in West Virginia.
Locking It All Up In West Virginia
So what is the most dangerous city in West Virginia? After analyzing 19 cities in West Virginia, Moorefield takes the top spot as the most dangerous city in West Virginia based on the most recently reported FBI data — 2019.
The latest FBI crime data shows that Moorefield ranks as the most dangerous city in West Virginia for 2021.
We want to point out again that there's still safes places in Moorefield and that this isn't a comment on the people that live there. So please don't beat us up.
It's not lost on us that many of West Virginia's cheapest places are also the state's most dangerous–this is usually how it works. And this is definitely what is happening in West Virginia's number one most dangerous city: rent is cheap, jobs are scarce, and crime is high.
So, where is the most dangerous place in West Virginia for 2021? That would be, Moorefield.
If you want to know where the rest of the most dangerous places in West Virginia are located, take a look at the list below; and if you don't find what you're looking for there, head to the bottom.
Learn more about the safest places in West Virginia.
If you're looking for something more national, check out the most dangerous cities in America or the most dangerous states in America.
Here are the safest cities in West Virginia:
Summersville (Pop. 3,292)
Charles Town (Pop. 6,171)
White Sulphur Springs (Pop. 2,395)
Williamson (Pop. 2,694)
Wellsburg (Pop. 2,531)
Weirton (Pop. 18,296)
Weston (Pop. 3,887)
Oak Hill (Pop. 8,140)
Winfield (Pop. 2,378)
New Martinsville (Pop. 5,114)
For more West Virginia reading, check out:
The Most Dangerous Cities In West Virginia
| Rank | City | Population |
| --- | --- | --- |
| 1 | Moorefield | 2,418 |
| 2 | Huntington | 45,675 |
| 3 | Nitro | 6,406 |
| 4 | Milton | 2,588 |
| 5 | St. Albans | 9,956 |
| 6 | Moundsville | 8,323 |
| 7 | Morgantown | 31,281 |
| 8 | Ranson | 5,288 |
| 9 | Lewisburg | 3,830 |
| 10 | Summersville | 3,292 |
| 11 | Charles Town | 6,171 |
| 12 | White Sulphur Springs | 2,395 |
| 13 | Williamson | 2,694 |
| 14 | Wellsburg | 2,531 |
| 15 | Weirton | 18,296 |
| 16 | Weston | 3,887 |
| 17 | Oak Hill | 8,140 |
| 18 | Winfield | 2,378 |
| 19 | New Martinsville | 5,114 |