Most people's thoughts regarding West Virginia are about coal mining, bluegrass, great white water rafting, and the rugged topography of the Appalachian Mountains.
West Virginia defines itself by its natural beauty, as the state slogan, "Wild and Wonderful," shows. Yet, we all know with certainty that some places in West Virginia are more wonderful than others.
We compiled a list of which places in West Virginia are the least wild and wonderful to live in so you don't have to find out for yourself.
Here's the worst of the worst in West Virginia:
The 10 Worst Places To Live In West Virginia For 2023
Where are these places, you wonder? And before you get all riled up and say we're picking on small towns in West Virginia, that's not the case.
We understand there's a lot of good in every place. For example, the best place to live in West Virginia is Bridgeport.
However, according to data (which doesn't measure things like beauty and 'friendly people'), the state has far better options for making a place home. And the worst place to live in West Virginia? The worst place to live in West Virginia is Bluefield.
Read below to see how we crunched the numbers and how your city fared in 2023.
If you're looking for something more national, check out the worst cities in America or the worst states in America.
For more West Virginia reading, check out:
---
Table Of Contents: Top Ten | Methodology | Summary | Table
---
The 10 Worst Places To Live In West Virginia For 2023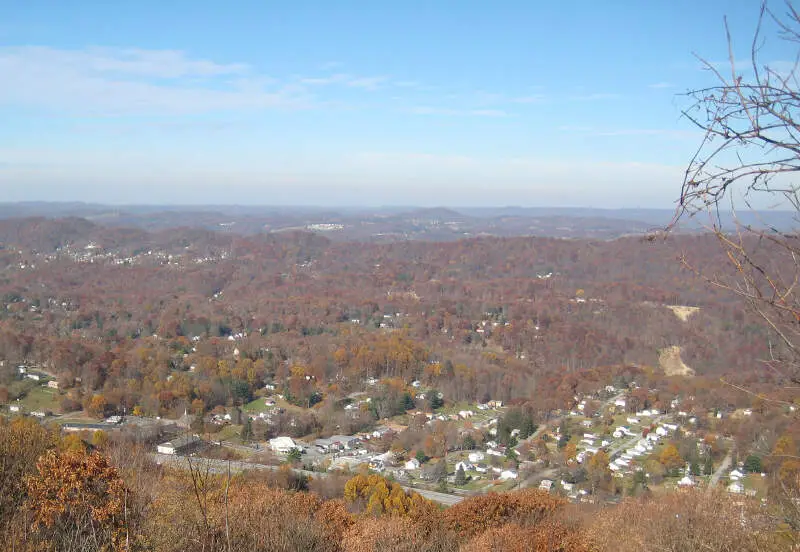 Bluefield went through boom times around the start of the 20th century. Located in the mountains in the southernmost part of the state, right along the Virginia border, it represents the site of a major coal discovery. As a result, the town went from less than 2,000 residents in 1890 to a population of more than 20,000 by 1940.
Since then? Well, things have been going the other direction. These days, the town has shrunk to 9,699 residents and the economic prospects have dimmed. The unemployment rate comes in at a scary 8.1%, while even people who find jobs have to make due with a median income of just $39,677.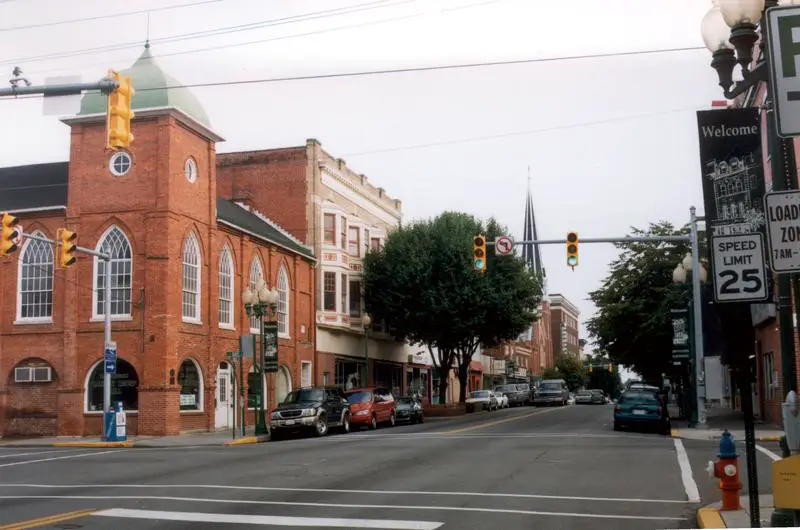 Let's start here: Martinsburg's poverty rate comes in just shy of 30%. Do you need any other stats to explain how it ended up on this list? Okay, how about a 10.5% unemployment rate and a $45,901 median income? Enough for you yet?
Located in the northeast part of the state, Martinsburg sits along I-81, a short drive from the Maryland border and about a half hour from Hagerstown, Maryland. Despite the devastating poverty, the town has its charms. This includes a series of historic buildings, such as the Belle Boyd House and the General Adam Stephen House & Triple Brick Museum.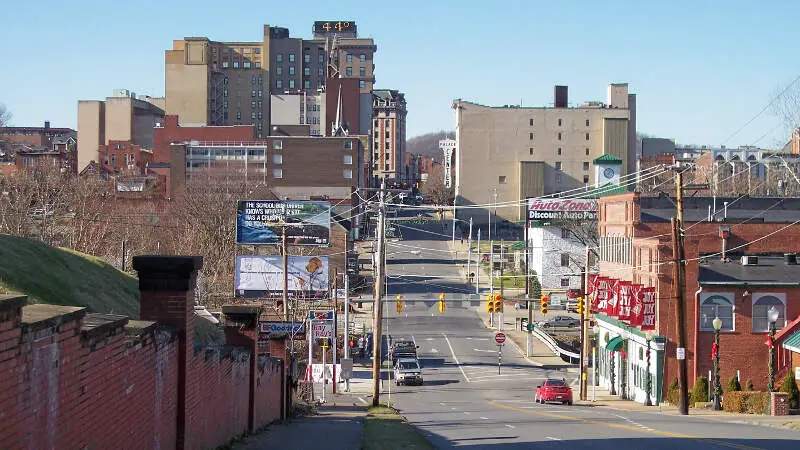 When nearly a quarter of your residents live below the poverty line, it's no surprise when it ends up ranked the number 3 worst hometown in West Virginia. The town suffers other problems as well. Housing and diversity miss expectations, and all the local schools receive a rating of 6/10 or worse on Great Schools.
Located in the central part of the state, about an hour southwest of Morgantown, Clarksburg has its moments of charm as well. Check out the Quality Hill Historic District and Clarksburg History Museum to see what we mean.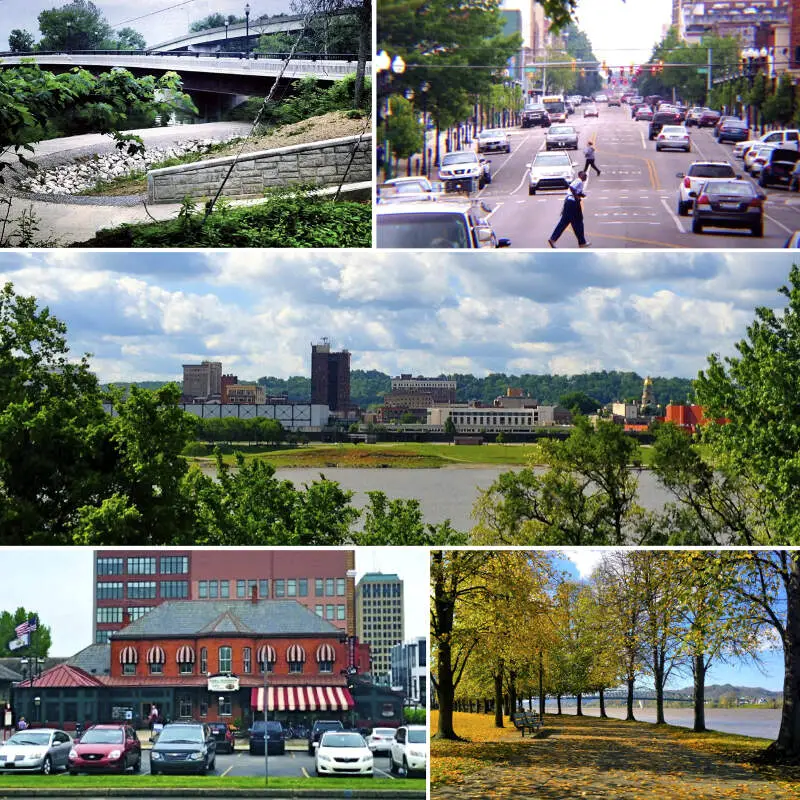 Compared to some of the other towns on this list, the unemployment rate in Huntington isn't that bad. It comes in at 6.8%. Unfortunately, these jobs don't pay very well, resulting in a median income of $34,351. Mired in this low-wage environment, nearly a third of town's 46,923 residents suffers below the poverty line.
Situated along the Ohio river, just over the water from the state of Ohio, Huntington once provided a vital transportation hub in the western part of the state.
Those boom days are obviously in the past. Still, Huntington does serve as an important commercial and cultural center for the region. Just head over to the Huntington Museum of Art to see what we mean.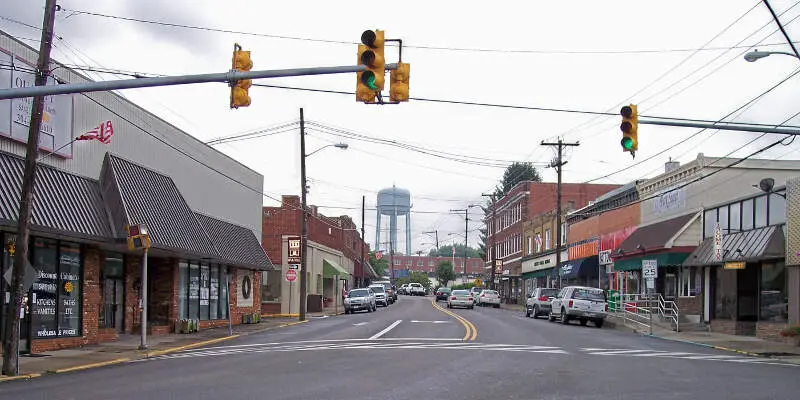 Like whitewater rafting? Oak Hill provides a good base of operations. The nearby New River draws visitors from all over the world. Even if rafts and kayaks aren't your thing, there's plenty of hiking in the New River Gorge National Park.
So Oak Hill draws its share of visitors seeking an outdoor adventure. Presumably few of them have chosen to move permanently. Why not? Well, it's tough to make a living in town for anyone who isn't a rafting guide.
The unemployment rate sits at 9.0%, while the poverty rate runs to 19.5%. Meanwhile, the median income hovers at $45,460. Housing, diversity, and schools prove dicey as well.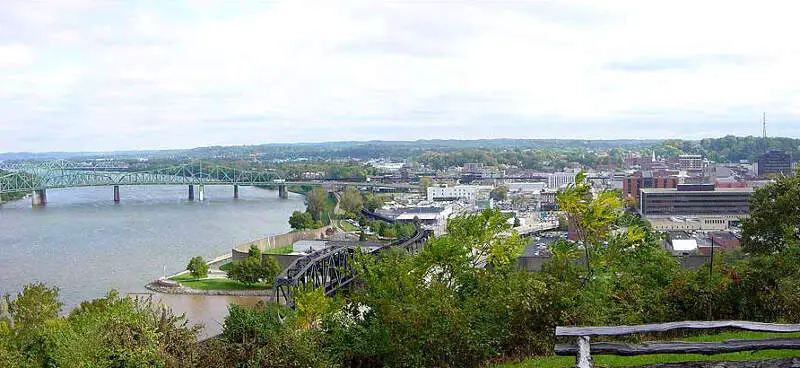 Source: Public domain
With 29,910 people, Parkersburg represents an important population center in a largely rural region. As such, it has its share of cultural draws. This includes the Oil & Gas Museum and the Sumnerite African-American History Museum. And let's not forget about the Downtown Throwdown, a festival focused on BBQ and beer. What else could you want?
Well, good-paying jobs for one thing. Unfortunately, there aren't many of those in town. Instead, the area sports an unemployment rate of 7.1% and a median income of $38,960. Those factors contribute to a poverty rate around 25%.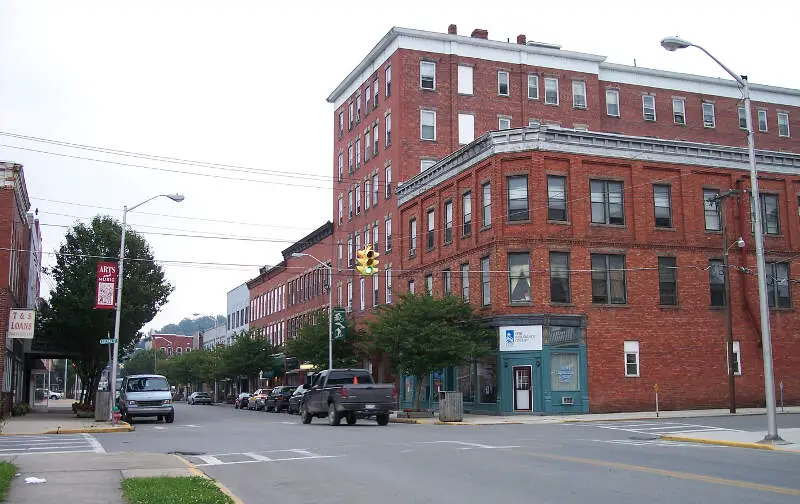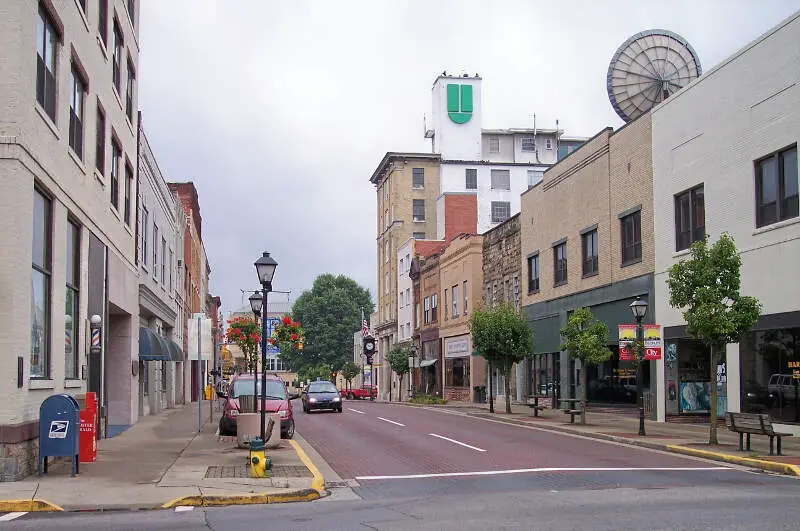 Beckley takes the 8th worst place spot on this list for a number of reasons — below average education, income, unemployment, and student expenditure statistics.
But what gives Beckley its main thrust toward the top of this shameful list is its crime index — the worst in the whole state.
Despite these numbers, Beckley actually does rank as having the best weather in the state, measured in terms of humidity, rain and sunny days each year. At least they have that.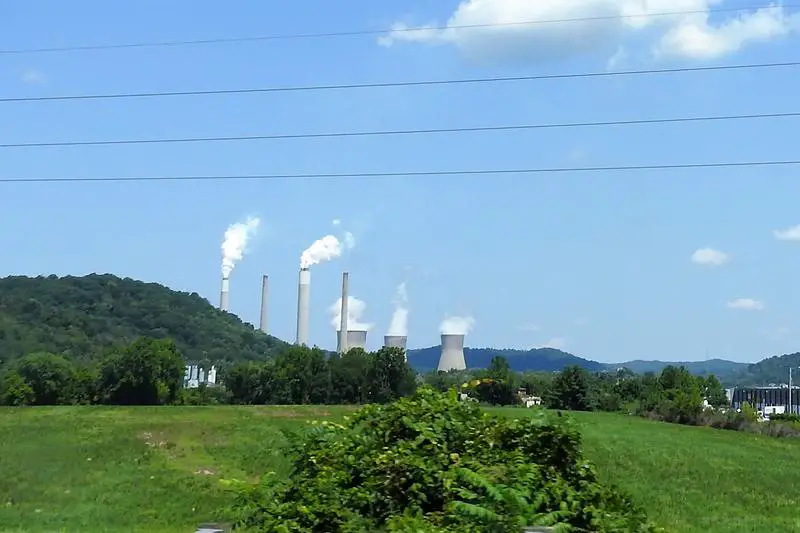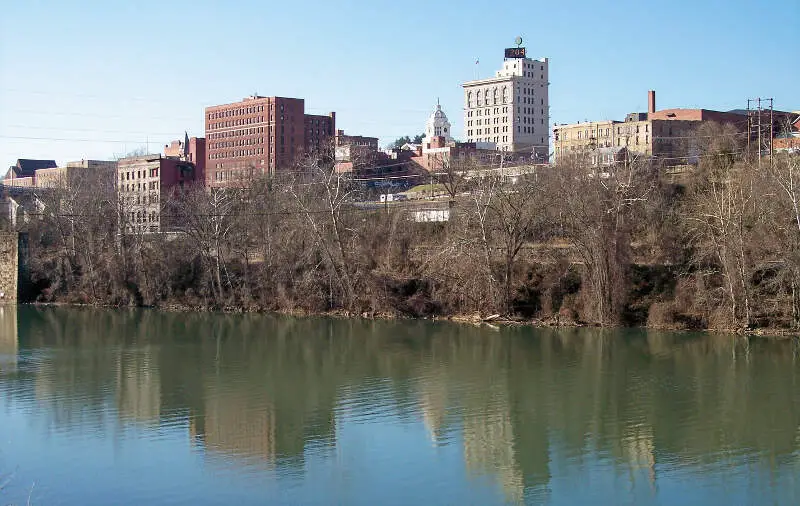 Methodology: How we determined the worst places to live in West Virginia for 2023
To figure out the worst places to live in West Virginia, we only needed to know what kinds of things people like and then decide what cities have the least amount of those things.
We don't think it's a stretch to assume that people like the following things:
Good education
Lots of jobs
Low crime
Low poverty
Nice homes
High incomes
High population density (Lots of things to do)
Short work commutes
Health insurance
The data comes from the Census's most recent American Community Survey and the FBI Uniform Crime Report.
We broke crime down into violent crime and property crime to give violent crime a more significant weight. If you did a simple calculation of all crimes per capita, property crimes are typically 7x more common and bias that ranking.
Furthermore, only cities with at least 5,000 people were considered — leaving 24 cities.
We then ranked each city from 1 to 24 for all the criteria, with a #1 ranking being the worst for the particular criteria.
Next, we averaged the rankings into one "Worst Place To Live Score."
Finally, we ranked every city on the "Worst Place To Live Score," with the lowest score being the worst city in West Virginia — Bluefield. Read on for a detailed look at the ten worst cities in West Virginia.
Editor's Note: This article is an opinion based on facts meant as infotainment. We updated this article for 2023. This is our tenth time ranking the worst places to live in West Virginia.
Summary: Wrapping Up The Worst In West Virginia
If you're looking at areas in West Virginia with the worst economic situations, where there's higher than average crime and little to do, this is an accurate list.
And in the end, Bluefield ranks as the worst city to live in West Virginia for 2023.
If you're curious enough, here are the best cities to live in West Virginia:
Hurricane (Pop. 6,901)
Buckhannon (Pop. 5,343)
Bridgeport (Pop. 9,165)
For more West Virginia reading, check out:
Worst Places To Live In West Virginia?
| Rank | City | Population |
| --- | --- | --- |
| 1 | Bluefield | 9,699 |
| 2 | Martinsburg | 18,502 |
| 3 | Clarksburg | 16,085 |
| 4 | Huntington | 46,923 |
| 5 | Oak Hill | 8,228 |
| 6 | Parkersburg | 29,910 |
| 7 | Elkins | 6,980 |
| 8 | Beckley | 17,261 |
| 9 | Nitro | 6,630 |
| 10 | Fairmont | 18,369 |
| 11 | Princeton | 5,885 |
| 12 | Moundsville | 8,195 |
| 13 | Weirton | 19,150 |
| 14 | Charleston | 49,055 |
| 15 | Wheeling | 27,142 |
| 16 | Morgantown | 29,316 |
| 17 | Dunbar | 7,500 |
| 18 | South Charleston | 13,595 |
| 19 | New Martinsville | 5,208 |
| 20 | St. Albans | 10,842 |
| 21 | Vienna | 10,676 |
| 22 | Hurricane | 6,901 |
| 23 | Buckhannon | 5,343 |
| 24 | Bridgeport | 9,165 |