This article is an opinion based on facts and is meant as infotainment. It is our seventh time ranking the most dangerous places to live in Minnesota and is updated for 2021.
Water is the 3rd leading cause of injury death in the world and Minnesota is The Land of 10,000 Lakes; but, folks, there is something more dangerous in this Midwest State.
That's right. Minnesota has super dangerous cities; and lucky for you, RoadSnacks is here to tell you just where the most dangerous places in Minnesota for 2021 are located.
How'd we do it? We consulted the numbers. In total, we analyzed 120 cities. We looked at the FBI's latest crime report for violent crime and property crime statistics for every place with over 5,000 residents. We discovered that Minnesota's violent and property crime numbers, while not the worst in the country, could be better.
If you asked most Minnesotans, they would say that their little corner of this flyover state is the best, but that's not the case for the people who live in Minnesota's most dangerous places. The residents in these places are not only witnessing high crime, they are dealing with unemployment, low wages, and lack of rehabilitation programs. This is shocking because Minnesota is the second wealthiest state in the country. (The trickle down effect must be stopping after Minnesota's best cities are taken care of…)
And while Minnesota might not be one of the top ten most dangerous states in the country, the state's most dangerous places do need some work. Maybe more police? Security cameras? Drug programs? We're not entirely sure. One thing that we are sure about, however, is that you should take a look below at the list of Minnesota's most dangerous places before you make any life changing decisions.
The 10 Most Dangerous Places To Live In Minnesota For 2021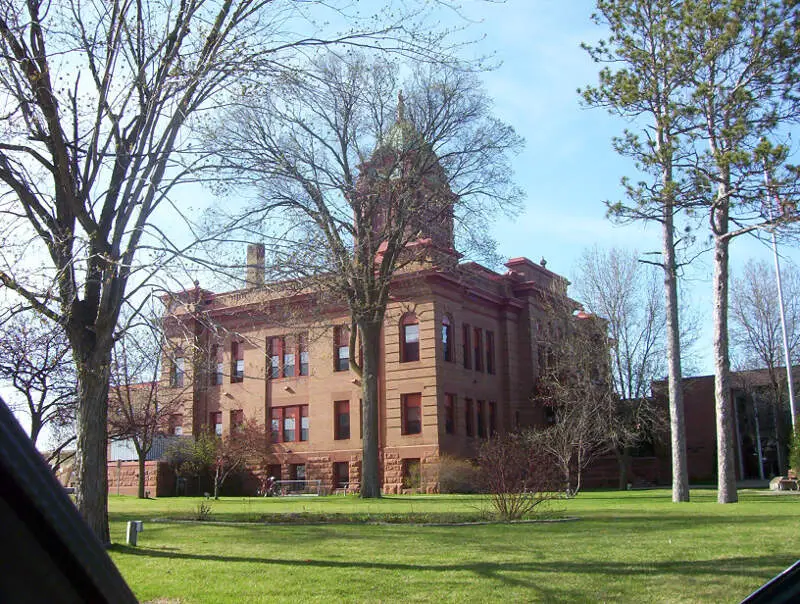 The home of Paul Bunyan and Babe the Blue Ox, Bemidji gained some fame for being the location of Netflix's Fargo.
It turns out, the crime dramedy actually let Bemidji off easy when it comes to crime rates, seeing as the real city ranks as the most dangerous in Minnesota. Folks in Bemidji had a 1 in 13 chance of being the victim of a property crime over 2019, so watch your wallet, or you'll be saying "oh, jeez" before you know it.
On top of that, Bemidji had the third highest violent crime rate in Minnesota, with an aggravated assault going down more than once a week, on average.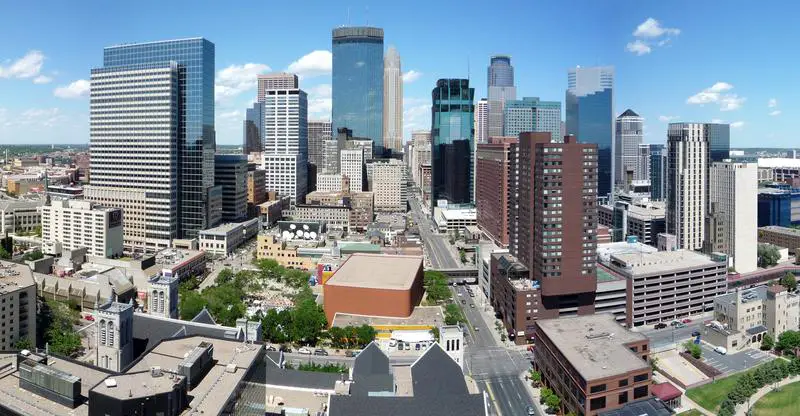 When it comes to the Twin Cities, Minneapolis comes in as the naughtier sibling. Take our advice and buddy up in the City of Lakes, because, with an average of almost one murder a week, Minneapolis has the second highest murder rate in Minnesota.
On top of that, Minneapolis had the fourth highest rate of rape cases in the state. Overall, residents had a 1 in 108 shot of being the victim of a violent crime.
Even your home is unsafe in Minneapolis, considering the city had the highest burglary rate statewide.
Still, if you stick to one of Minneapolis's safest neighborhoods and use good judgment, you shouldn't have to worry.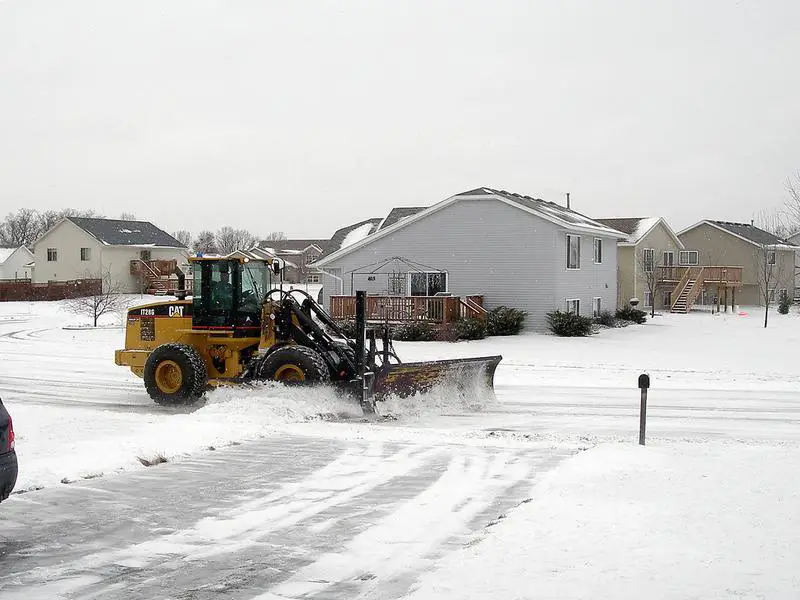 Even though Waite Park only occupies the #3 position on this list, it has the highest overall crime rate in Minnesota, outstripping the national average by 300%.
How'd that happen? Well, Waite Park has the highest property crime rate by a significant margin. On average, two cars a month are stolen in Waite Park — quite often for a city of just 7,764.
On the bright side, most of the other property crimes are just larcenies, which makes sense for a spot with so much retail. Still, we didn't rank it among the worst places to live in Minnesota for no reason.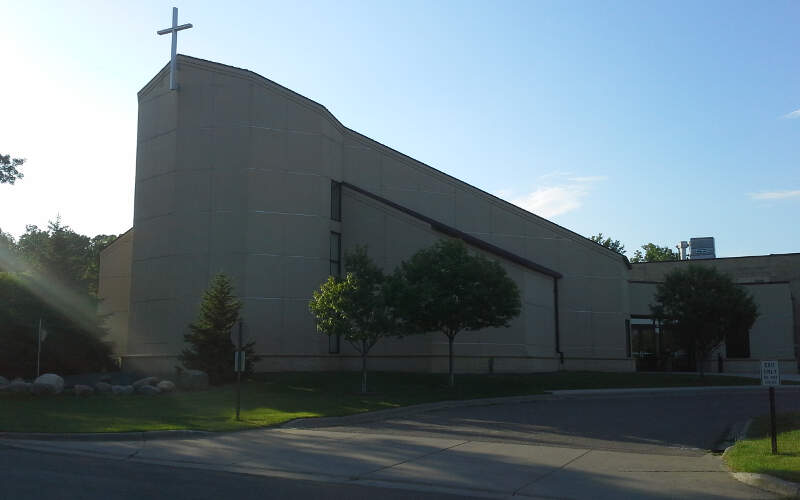 Located just south of St. Paul, West Paul is a city of 19,694 jammed into five square miles. So it kind of makes sense that West St. Paul had the third highest property crime rate, with residents facing a 1 in 14 chance of having their stuff stolen or damaged.
Violent crime wasn't so bad in West St. Paul, overall. However, the city did have the seventh highest murder rate. So don't stay out late at St. Clair Park by yourself.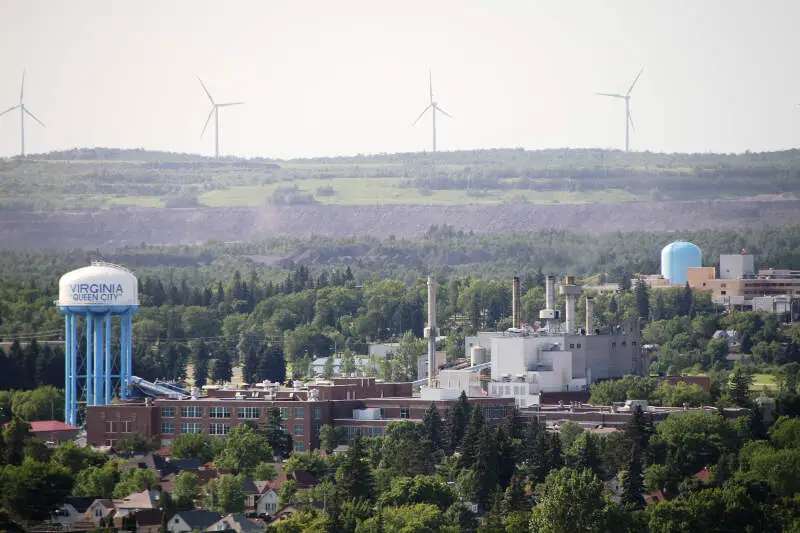 Known as the Queen City of the North, Virginia's kingdom is plagued by high crime rates. For starters, Virginia had the fourth highest burglary rate in Minnesota.
But it's the violent crime that makes it unsafe to stay out at Olcott Park after the sun goes down.
Virginia had the eighth highest rate of rape cases statewide, a big contributor to the city's ranking as the fourth most violent place in Minnesota.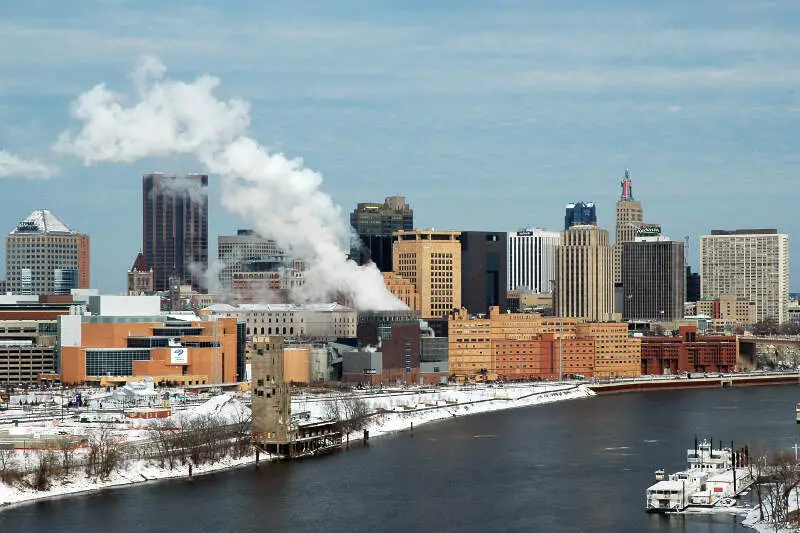 Like its Twin City, St. Paul is a victim of simply being a big city. Hey, when you have loads of fun neighborhoods and great things to do, more people are going to wander through and inflate your crime numbers.
Still, Minnesota's capital city has come crime numbers that are hard to ignore. Like residents having a 1 in 177 chance of being the victim of a violent crime over a year. Or about two murders a month going down, which works out to the third highest murder rate in Minnesota.
And while property crime isn't too bad in St. Paul, it still has higher rates of car theft and arson than Minneapolis, with 2,419 stolen cars and 118 arson cases recorded in 2019.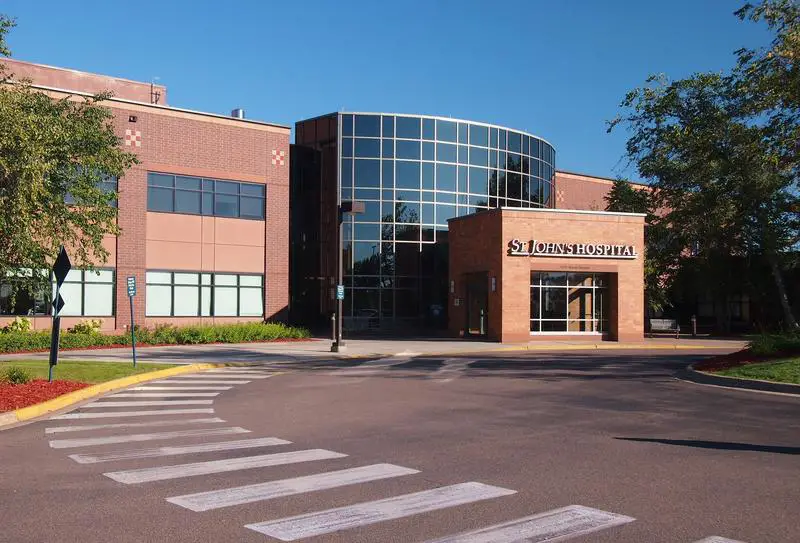 Look, we already named Maplewood as one of the Twin Cities's worst suburbs, and a big reason why was Maplewood's unimpressive crime statistics.
Be sure to keep an eye on your valuables if you go for a picnic in the park here, because Maplewood had 1,627 larcenies in 2019.
Also, lock your doors in Maplewood because the city had the second highest burglary rate in Minnesota. Overall, residents had a 1 in 19 chance of being the victim of a property crime over 2019.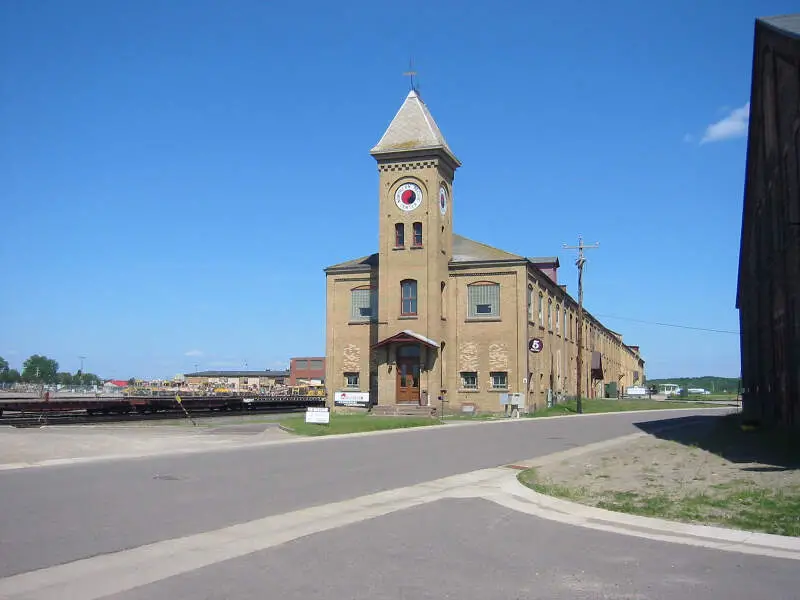 The county seat of Crow Wing County, Brainerd is known for its awesome lakes. Unfortunately, it's also known for high rates of violent crime.
For starters, Brainerd had about 1.5 rape cases per month over 2019, giving it the second highest rate of rape cases in Minnesota. Overall, residents had a 1 in 213 shot of being violently attacked over the year.
Some of that's due to a fairly regular stream of tourists, but it doesn't change the fact that a lot of crime goes down relative to Brainerd's native population.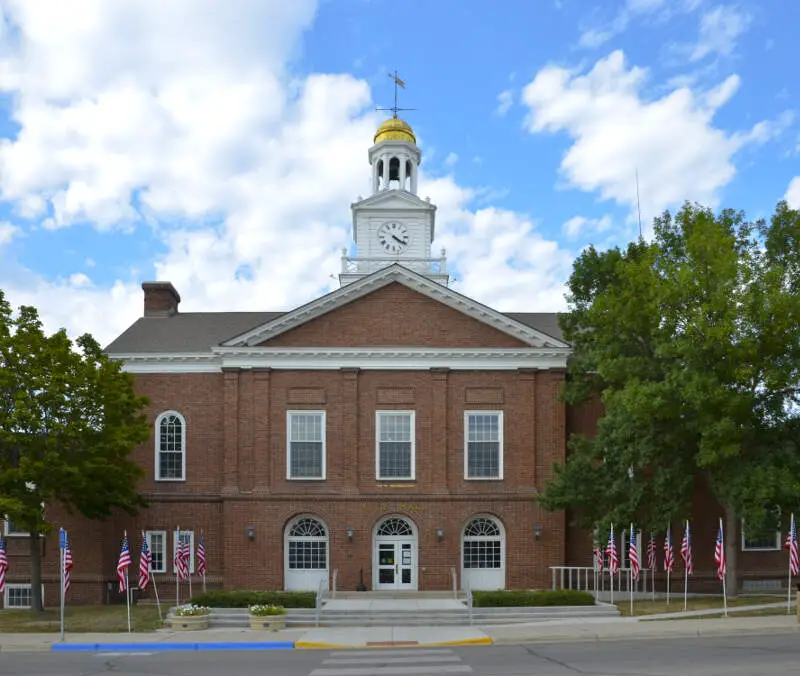 Located an hour south of Fargo, North Dakota, Fergus Falls comes in as Minnesota's ninth most dangerous place to call home.
Fergus Falls mainly makes this list due to its eighth highest place ranking in property crime. While the city did average just over one burglary a week, the main problem in Fergus Falls is larceny.
At least there are plenty of parks to relax at — just don't stay around alone after dark.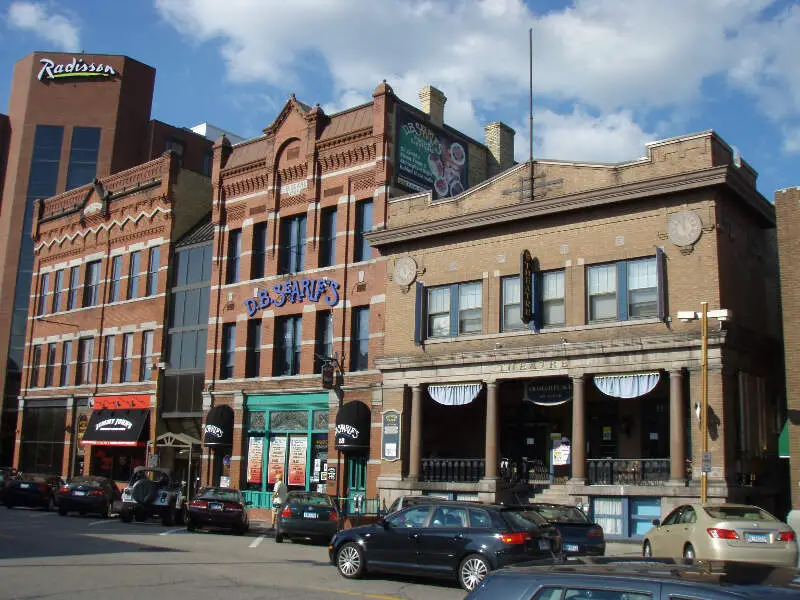 The largest population center in central Minnesota, St. Cloud has gone down 4 places on this list since last year, so things are looking up. Unfortunately, it's still one of the poorest cities in Minnesota, so the root causes of criminal activity persist.
You might need to stop by at one of St. Clouds peaceful gardens to catch your breath, what with all the violent crime going down.
St. Cloud had the third highest rate of rape cases in Minnesota for 2019. Overall, residents had a 1 in 229 shot of being violently attacked.
Graphing The Most Dangerous And Safest Places In Minnesota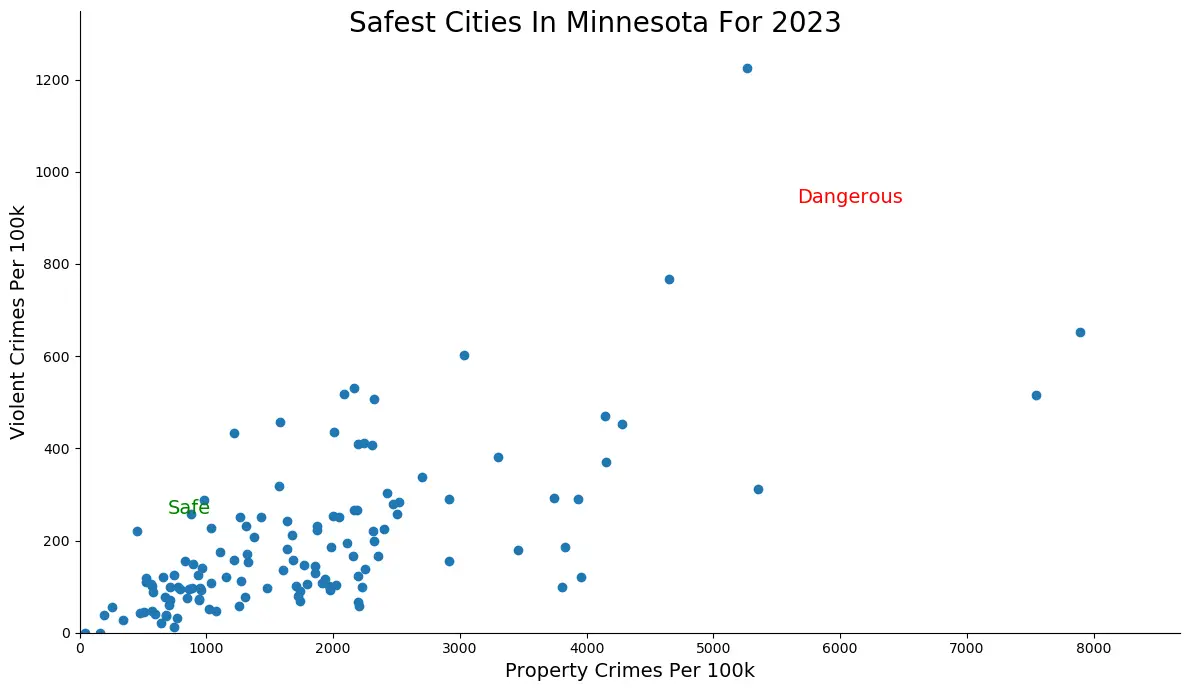 Click To Enlarge
How we determined the most dangerous cities in Minnesota for 2021?
Every year the FBI release two crime datasets, a preliminary dataset limited to the biggest cities in the country, followed by a more detailed release at the end of the year.
For our analysis, we focused on the JUST released 2019 data, specifically the 2019 Crime In The United States Report. We will update the results when data becomes available in September 2021.
So what criteria did we use? Have a look:
Violent Crimes Per Capita
Property Crimes Per Capita
In order to make the analysis as apples to apples as possible, we only considered Minnesota cities over 5,000 in population. That left us with 120 cities in Minnesota.
We then ranked each city from 1 to 120 for the two criteria with a #1 ranking being the most dangerous for the particular criteria.
Next, we averaged the two rankings into one "Dangerous Index".
Finally, we ranked every city on the "Dangerous Index" with the lowest index being the most dangerous in Minnesota — Bemidji. Any ties went to the smaller city. You can download the data here.
Read on for a detailed look at the 10 most dangerous cities in Minnesota.
Locking It All Up In Minnesota
So what is the most dangerous city in Minnesota? After analyzing 120 cities in Minnesota, Bemidji takes the top spot as the most dangerous city in Minnesota based on the most recently reported FBI data — 2019.
The latest FBI crime data shows that Bemidji ranks as the most dangerous city in Minnesota for 2021.
We want to point out again that there's still safes places in Bemidji and that this isn't a comment on the people that live there. So please don't beat us up.
Yes, there are about 185 police officers per 100,000 residents in Minnesota, but they just can't be everywhere. So, smaller Minnesota cities like Bemidji and Brainerd are starting to suffer the consequences. But, the place that's getting hit the worst, is Minnesota's most dangerous place, Bemidji.
To see how your city faired, take a look at the list below; and if you don't find what you're looking for there, head to the bottom.
Learn more about the safest places in Minnesota.
If you're looking for something more national, check out the most dangerous cities in America or the most dangerous states in America.
Here are the safest cities in Minnesota:
Wyoming (Pop. 7,993)
Belle Plaine (Pop. 7,232)
Northfield (Pop. 20,707)
Farmington (Pop. 23,335)
Minnetrista (Pop. 10,527)
Cold Spring/Richmond (Pop. 5,656)
Dayton (Pop. 6,542)
Big Lake (Pop. 11,236)
West Hennepin (Pop. 5,670)
Corcoran (Pop. 6,195)
For more Minnesota reading, check out:
The Most Dangerous Cities In Minnesota
| Rank | City | Population |
| --- | --- | --- |
| 1 | Bemidji | 15,550 |
| 2 | Minneapolis | 431,016 |
| 3 | Waite Park | 7,764 |
| 4 | West St. Paul | 19,694 |
| 5 | Virginia | 8,398 |
| 6 | St. Paul | 310,263 |
| 7 | Maplewood | 41,341 |
| 8 | Brainerd | 13,449 |
| 9 | Fergus Falls | 13,900 |
| 10 | St. Cloud | 68,311 |
| 11 | Duluth | 85,846 |
| 12 | Brooklyn Center | 31,000 |
| 13 | Fridley | 27,805 |
| 14 | Robbinsdale | 14,555 |
| 15 | Brooklyn Park | 81,211 |
| 16 | Roseville | 36,750 |
| 17 | Mankato | 42,955 |
| 18 | Bloomington | 85,902 |
| 19 | Spring Lake Park | 6,994 |
| 20 | Crystal | 23,184 |
| 21 | Willmar | 19,684 |
| 22 | Columbia Heights | 20,632 |
| 23 | Albert Lea | 17,597 |
| 24 | Crookston | 7,794 |
| 25 | Red Wing | 16,408 |
| 26 | Alexandria | 13,914 |
| 27 | South St. Paul | 20,148 |
| 28 | St. Paul Park | 5,410 |
| 29 | Fairmont | 10,023 |
| 30 | St. Louis Park | 49,535 |
| 31 | Forest Lake | 20,457 |
| 32 | Faribault | 23,913 |
| 33 | Baxter | 8,401 |
| 34 | Detroit Lakes | 9,362 |
| 35 | Richfield | 36,100 |
| 36 | Burnsville | 61,306 |
| 37 | Hermantown | 9,770 |
| 38 | Mounds View | 13,307 |
| 39 | North St. Paul | 12,595 |
| 40 | Anoka | 17,591 |
| 41 | Austin | 25,224 |
| 42 | Rochester | 118,267 |
| 43 | Inver Grove Heights | 35,668 |
| 44 | Oakdale | 28,097 |
| 45 | Hutchinson | 13,960 |
| 46 | White Bear Lake | 26,176 |
| 47 | Prior Lake | 27,362 |
| 48 | Litchfield | 6,632 |
| 49 | Hastings | 22,774 |
| 50 | Winona | 26,720 |