This article is an opinion based on facts and is meant as infotainment. It is our seventh time ranking the most dangerous places to live in Texas and is updated for 2021.
Everything might be bigger in Texas; but in the state's most dangerous cities, it's definitely not better.
Yes, the most dangerous places in Texas are dealing with high unemployment, low wages, lack of rehabilitation programs; and thus, high crime. We're not talking about driving five miles over the speed limit or not being a Dallas Cowboys fan kind of crime, we're talking about the type of crime that will get you on Fort Worth's KXAS at five. And lucky for you, RoadSnacks is here to tell you where the most crime is committed in The Lone Star State: we've created a list of the top ten most dangerous places in Texas for 2021.
In order to compile our list, we looked at FBI data for violent crimes and property crimes in Texas cities with a population of 5,000. That left us with 312 cities. We discovered that the state as a whole had 438 violent crimes and 2,562 property crimes reported per 100,00 residents. And while that doesn't seem like that many for the second largest state in the country in both area and population, it is above the national average; and coincidentally the 15th most dangerous state in the country.
It doesn't end there folks, Texas has 244 police officers for every 100,000 residents, but they just can't be everywhere, so bigger cities like Houston and Beaumont are really starting to feel the effects.
Have we piqued your interest? Want to know more about our methodology and where the most dangerous places in Texas are located? Keep reading.
The 10 Most Dangerous Places To Live In Texas For 2021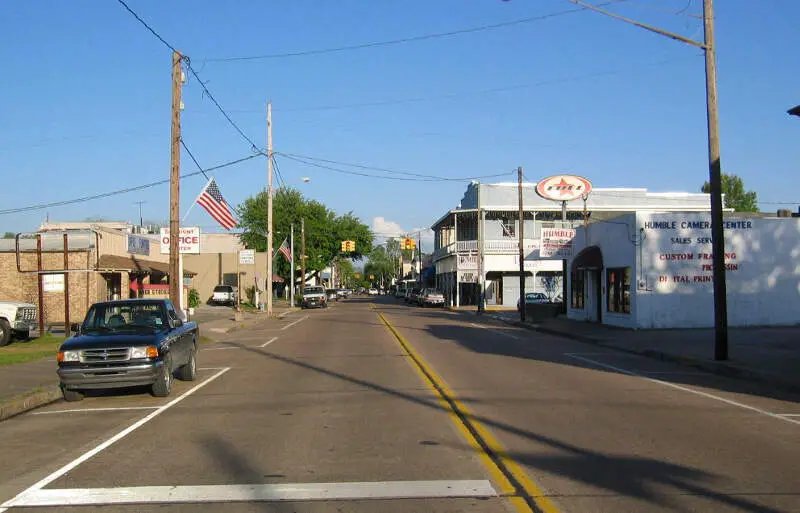 It's good to be humble, but it's dangerous to live in Humble, Texas, a city 20 miles north of Houston. While Humble took the top spot on this list thanks to its egregious amount of violent crime, Humble actually has the highest overall crime rate statewide, outstripping the national average by over 300%.
That's mostly due to a crazy high rate of property crime, with a typical resident facing a 1 in 9 chance of having their possessions damaged or stolen.
Sadly, the bad news doesn't end there. Humble also has the third highest frequency of rape cases in all of Texas, as well as the highest murder rate of any place on this list. If you need a moment to get away from the anxiety of high crime, the Mercer Botanic Gardens make for a good sanctuary.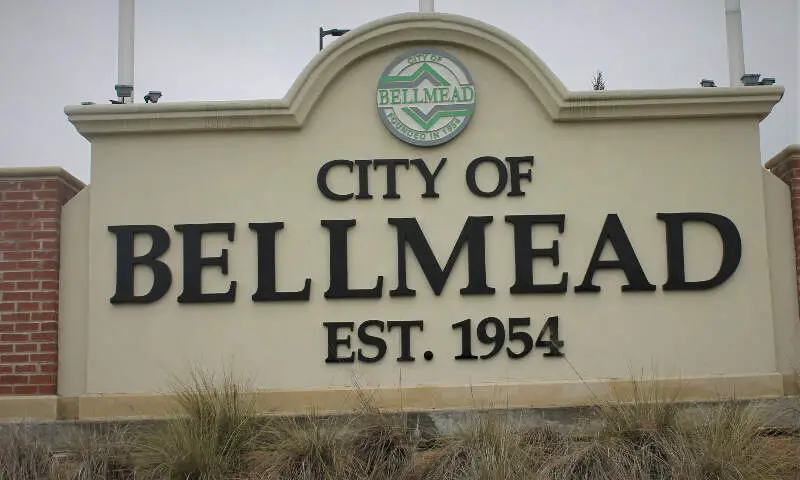 Our tour of the most dangerous places to live in Texas takes u to Bellmead, a city just outside of Waco. Bellmead earned this spot on the list mostly thanks to having the 11th highest rate of violent crime in the state, with residents facing a 1 in 109 chance of being the victim of violence in a given year.
On the bright side, Bellmead didn't experience a single murder in 2019, but the odds being attacked are still quite high. Bellmead also has an uncomfortable amount of property crime, seeing as a resident has a 1 in 16 chance of having their stuff stolen or damaged.
In other words, if you're hanging out one of the parks that flank the suspension bridge to Waco, be sure to bring a buddy and get home before sunset.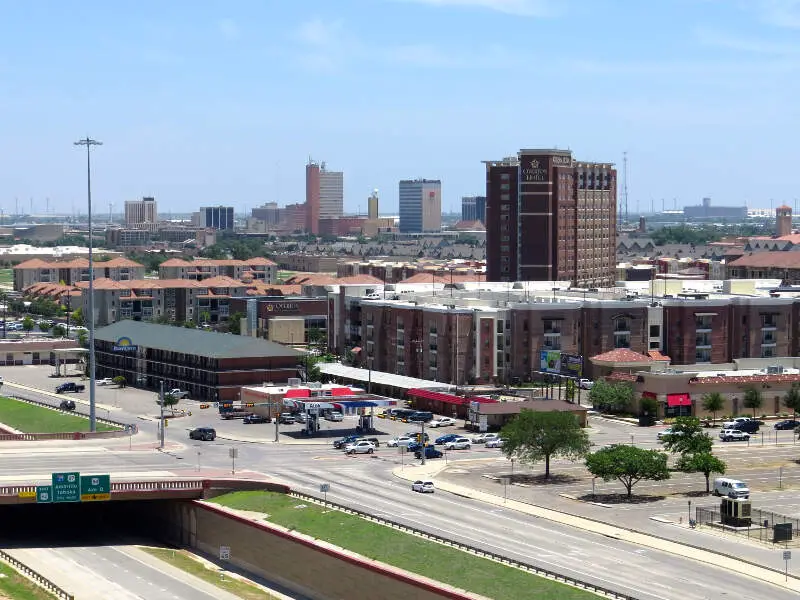 Located in the South Plains region of northwestern Texas, Lubbock comes in as the third most dangerous place to call home in the state. Lubbock experienced 10 murders in 2019, greatly contributing to the city's status as the place with the tenth highest rate of violent crime in the state.
Property crime is also quite high, with an average of 32 such cases happening every day in Lubbock. So when your parents tell you to be safe before sending you off to Texas Tech University, they're not just being paranoid.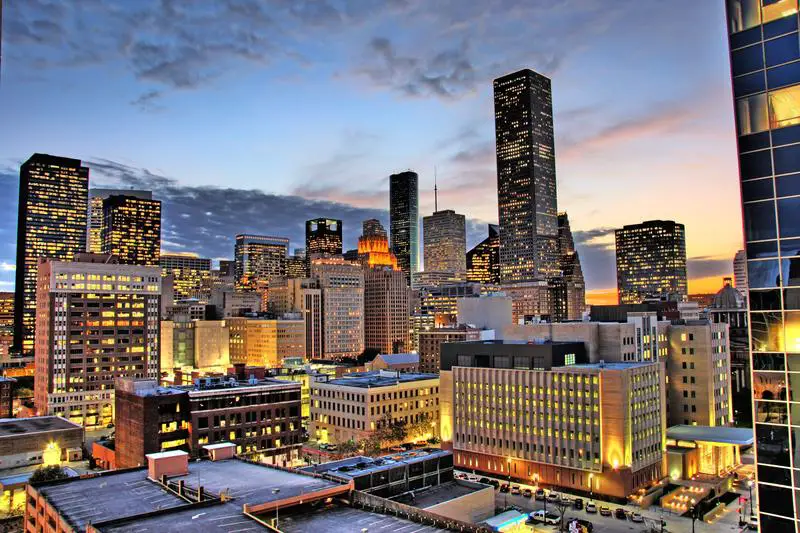 Houston, we have a problem: namely, crime. As far as the Houston-Dallas rivalry goes, Houston is the definite loser in terms of criminal activity, seeing as Dallas isn't even in the top fifty most dangerous cities statewide. Violent crime is the major problem in Houston, with 25,257 cases of people being killed, attacked, or raped in 2019. That adds up to a 1 in 93 chance of being the victim of such a crime — not great.
You can still definitely have a nice day out at Discovery Green, downtown Houston's public urban park, but we do recommend buddying up after dark. That, and doing your best to avoid Houston's worst neighborhoods.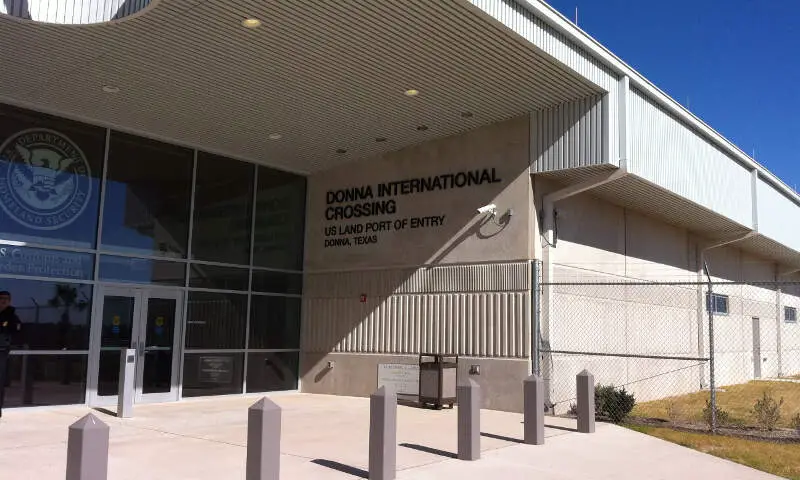 Source: Public domain
Located near the Mexico border in Hidalgo County, Donna ranks as the fifth most dangerous city in Texas.
Property crime ranks as the fifth worst in Texas, with over 787 cases recorded in 2019. So while you can find a steal at the Don West Flea Market, you can also probably find some folks who are perfectly willing to steal.
Violent crime in Donna could be worse, considering the city didn't have a single murder over the year. However, 101 aggravated assaults sounds pretty high for a city of just 16,715.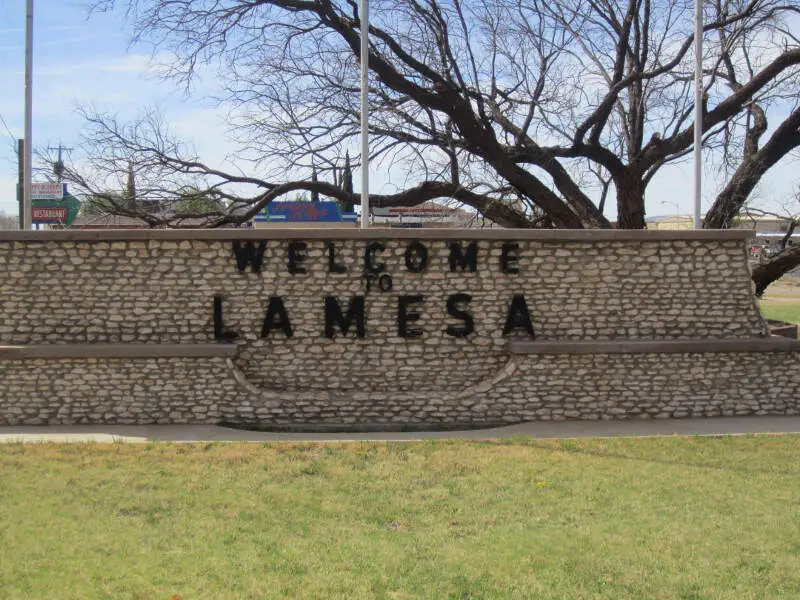 Located about an hour south of Lubbock, Lamesa ranks as Texas' sixth most dangerous city. And while Lamesa isn't quite so bad on crime as its northern neighbor, there are two categories where it really "shines."
For starters, Lamesa has the second highest burglary rate in the state, with about two going down each day on average. We just hope there's enough security to stop any would-be heisters from going after the Del Paso Museum.
Second, Lamesa had the fourth highest murder rate in Texas, which, by the way, also gives it the highest murder rate on this list.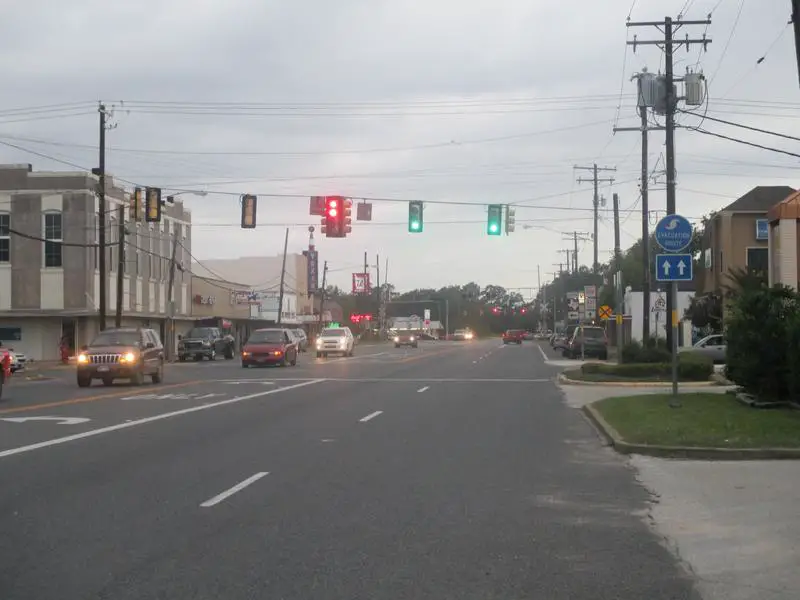 Good news, bad news situation with Cleveland. On the plus side, it's the least violent place on this list for 2019 and didn't experience a single rape in 2019, which is not common among cities that wind up on these things.
On the downside, Cleveland residents faced a 1 in 17 chance of being the victim of a property crime over the year — the third highest rate in Texas. Fun fact — Cleveland's Double Lake used to be Triple Lake until somebody came by and stole one.
Seriously though, the property crime rate in Cleveland is so high that the city actually had the third highest overall crime rate in Texas, despite its lower position on this list.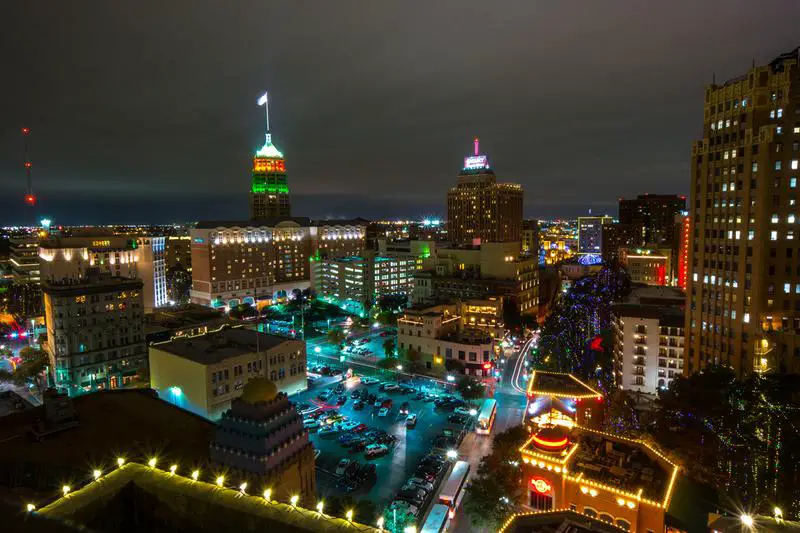 Texas' second-biggest city and home to the Alamo, San Antonio isn't quite the war zone it was back in 1836. Still, the city had 105 murders in 2019, and 11,046 violent crimes overall.
You'd also be well-advised to watch your pockets and purses when you're at the River Walk because San Antonio also had a whopping 51,469 larceny cases over the year. That's a lot of stolen phones and wallets.
Your car isn't all that safe in San Antonio either, seeing as more than 20 cars a day are stolen in the city.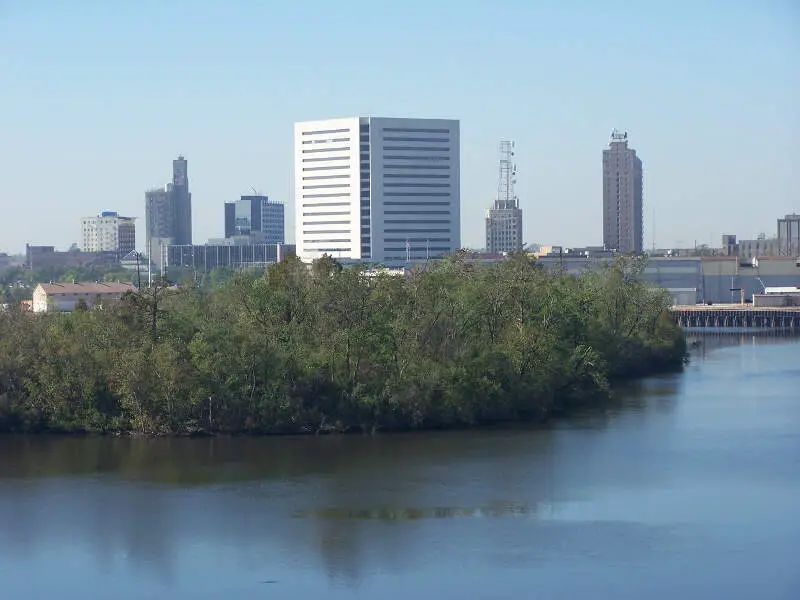 Source: Public domain
The next stop on our tour of the most dangerous places in Texas is Beaumont, a city about 85 miles east of Houston. To give you some perspective of just how violent Beaumont is, you have a much greater chance of being attacked by a human being than an alligator in Gator Country. Seriously, there's a 1 in 95 chance of being assaulted, raped, or killed each year in Beaumont. Yikes.
So while Beaumont might have the lowest property crime rate of any city on this list, we think that a sixth highest place ranking in violent crime makes it a whole lot scarier.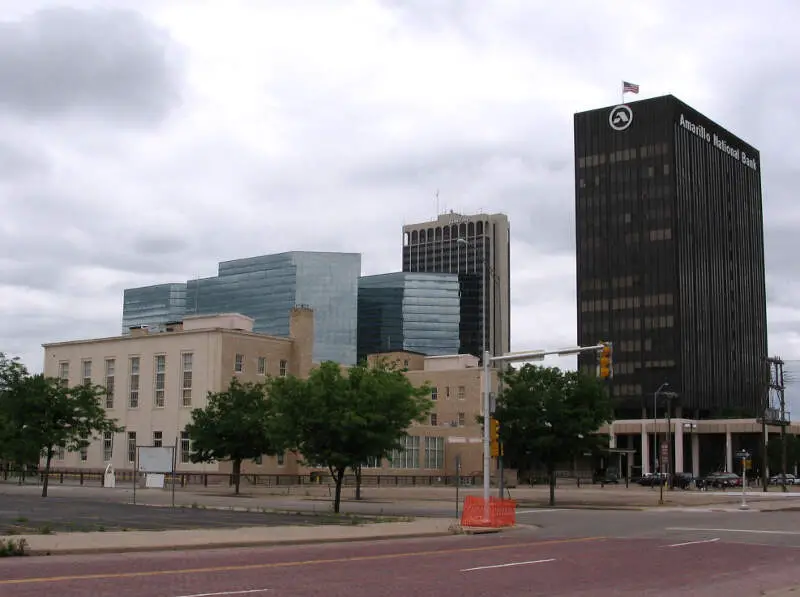 From the very far south, we head to the far north to reach Amarillo, the most populous city in the Texas Panhandle. While Alamo has been getting safer, Amarillo has been steadily getting more dangerous in recent years. Folks here have a 1 in 138 chance of being the victim of a violent crime over a year, with about three aggravated assaults taking place each day.
There were also 7,835 property crimes in 2019, which is quite high for a city of 201,036. On the fun side, Palo Duro Canyon, the second-biggest canyon in America is located just outside of Amarillo. Just be careful about taking pictures, or your visit could be just as dangerous as the city itself!
Graphing The Most Dangerous And Safest Places In Texas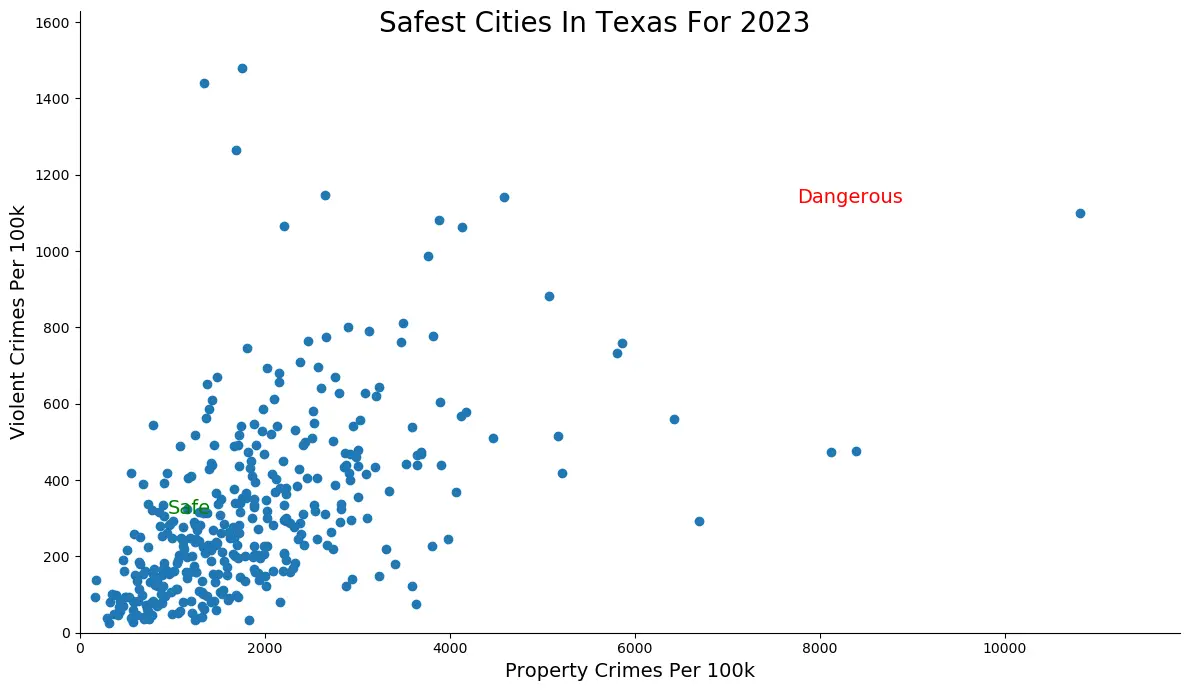 Click To Enlarge
How we determined the most dangerous cities in Texas for 2021?
Every year the FBI release two crime datasets, a preliminary dataset limited to the biggest cities in the country, followed by a more detailed release at the end of the year.
For our analysis, we focused on the JUST released 2019 data, specifically the 2019 Crime In The United States Report. We will update the results when data becomes available in September 2021.
So what criteria did we use? Have a look:
Violent Crimes Per Capita
Property Crimes Per Capita
In order to make the analysis as apples to apples as possible, we only considered Texas cities over 5,000 in population. That left us with 312 cities in Texas.
We then ranked each city from 1 to 312 for the two criteria with a #1 ranking being the most dangerous for the particular criteria.
Next, we averaged the two rankings into one "Dangerous Index".
Finally, we ranked every city on the "Dangerous Index" with the lowest index being the most dangerous in Texas — Humble. Any ties went to the smaller city. You can download the data here.
Read on for a detailed look at the 10 most dangerous cities in Texas.
Locking It All Up In Texas
So what is the most dangerous city in Texas? After analyzing 312 cities in Texas, Humble takes the top spot as the most dangerous city in Texas based on the most recently reported FBI data — 2019.
The latest FBI crime data shows that Humble ranks as the most dangerous city in Texas for 2021.
We want to point out again that there's still safes places in Humble and that this isn't a comment on the people that live there. So please don't beat us up.
Some might wonder why we produced this list. Well, one goal is to definitely help people navigate these dangerous Texas cities when trying to make an informed decision on what city they should call home.
With that in mind, what's the most dangerous city in Texas? Without further adieu. the most dangerous city in The Lone Star State for 2021 would be Humble.
If you're curious to see if your city made the list, take a look at our list below. And if you don't see your city there, head to the bottom.
Learn more about the safest places in Texas.
If you're looking for something more national, check out the most dangerous cities in America or the most dangerous states in America.
Here are the safest cities in Texas:
University Park (Pop. 25,434)
Highland Village (Pop. 16,721)
Muleshoe (Pop. 5,029)
Fair Oaks Ranch (Pop. 10,151)
Murphy (Pop. 20,962)
Colleyville (Pop. 27,499)
Horizon City (Pop. 20,131)
Fulshear (Pop. 13,967)
Fate (Pop. 15,378)
Trophy Club (Pop. 13,031)
For more Texas reading, check out:
The Most Dangerous Cities In Texas
| Rank | City | Population |
| --- | --- | --- |
| 1 | Humble | 16,157 |
| 2 | Bellmead | 10,817 |
| 3 | Lubbock | 259,208 |
| 4 | Houston | 2,355,606 |
| 5 | Donna | 16,715 |
| 6 | Lamesa | 8,997 |
| 7 | Cleveland | 8,284 |
| 8 | San Antonio | 1,559,166 |
| 9 | Beaumont | 118,562 |
| 10 | Amarillo | 201,036 |
| 11 | Pampa | 17,150 |
| 12 | San Benito | 24,394 |
| 13 | Alice | 18,858 |
| 14 | Sinton | 5,373 |
| 15 | Henderson | 13,226 |
| 16 | Dallas | 1,363,295 |
| 17 | Lufkin | 35,555 |
| 18 | Corpus Christi | 329,320 |
| 19 | Balch Springs | 25,511 |
| 20 | Levelland | 13,530 |
| 21 | Odessa | 123,468 |
| 22 | Alamo | 19,903 |
| 23 | Addison | 16,339 |
| 24 | Big Spring | 28,278 |
| 25 | Corsicana | 23,823 |
| 26 | Paris | 24,787 |
| 27 | Center | 5,271 |
| 28 | Stafford | 18,380 |
| 29 | Harlingen | 65,481 |
| 30 | Waco | 139,870 |
| 31 | Texarkana | 37,401 |
| 32 | Atlanta | 5,497 |
| 33 | La Marque | 17,088 |
| 34 | Mesquite | 143,078 |
| 35 | Richland Hills | 8,060 |
| 36 | Carthage | 6,491 |
| 37 | Gilmer | 5,164 |
| 38 | Baytown | 77,707 |
| 39 | Mount Pleasant | 16,307 |
| 40 | Galveston | 50,801 |
| 41 | Jasper | 7,647 |
| 42 | Mercedes | 16,882 |
| 43 | Bowie | 5,040 |
| 44 | Kingsville | 25,401 |
| 45 | Austin | 986,062 |
| 46 | Victoria | 67,581 |
| 47 | Hutchins | 5,776 |
| 48 | Raymondville | 10,894 |
| 49 | Slaton | 5,877 |
| 50 | Livingston | 5,112 |