This article is an opinion based on facts and is meant as infotainment. It is our seventh time ranking the most dangerous places to live in Maine and is updated for 2021.
If you've ever been on Maine Ave. in Rumford or Q St. in South Portland, you know that Maine can be pretty dangerous.
Yes, Maine has some super friendly people and some pretty great scenery, but there are many places in Vacationland that are losing the war on crime; and lucky for you, RoadSnacks is here to tell you just where the most dangerous places in Maine are located for 2021. How'd we do it? We consulted the numbers. In total, we analyzed 55 cities. We looked at the FBI's latest crime report for violent crime and property crime statistics for every place with over 5,000 residents. We discovered that Maine is much lower than the national average in terms of violent and property crime. And, shockingly, the city with the most assaults and murders in the state has less than 6,000 residents.
What's even crazier is that Maine had a total of 121 violent crimes and 1,507 property crimes and managed to stay out of the top twenty most dangerous states in the country for 2021. Not to mention, not one of The Pine Tree State's cities made the list of most dangerous cities in the country for 2021. But, folks, Maine's most dangerous places are not so lucky. These places need better employment opportunities, higher wages, and strong rehabilitation programs to combat their growing crime rates.
So, want to know the places in Maine that could use a hug? Keep reading.
The 10 Most Dangerous Places To Live In Maine For 2021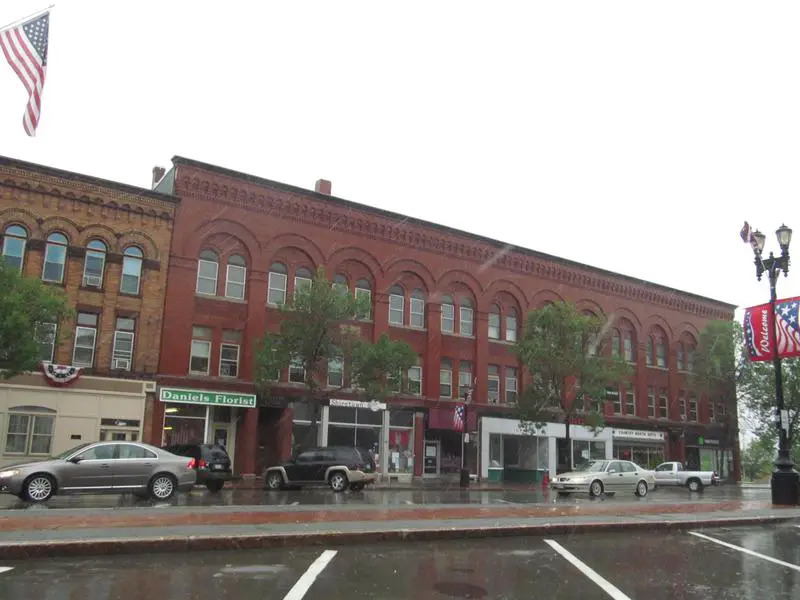 At the intersection of Highways 1 and 95, is the town of Houlton, Maine. The city, which lies on the US/Canada border has low unemployment and affordable housing.
While the crime rate in Houghton is below the national crime rate, it is noticeably higher than Maine's average crime rate. Though residents are fairly safe from being burglarized or murdered, they are at an increased risk of being a victim of larceny and aggravated assault with those numbers being 134 and 16 respectively.
With the high risk of having their personal property stolen as well as being assaulted, it is no wonder Houlton has been gradually losing residents since 2011, with the exception of 2016.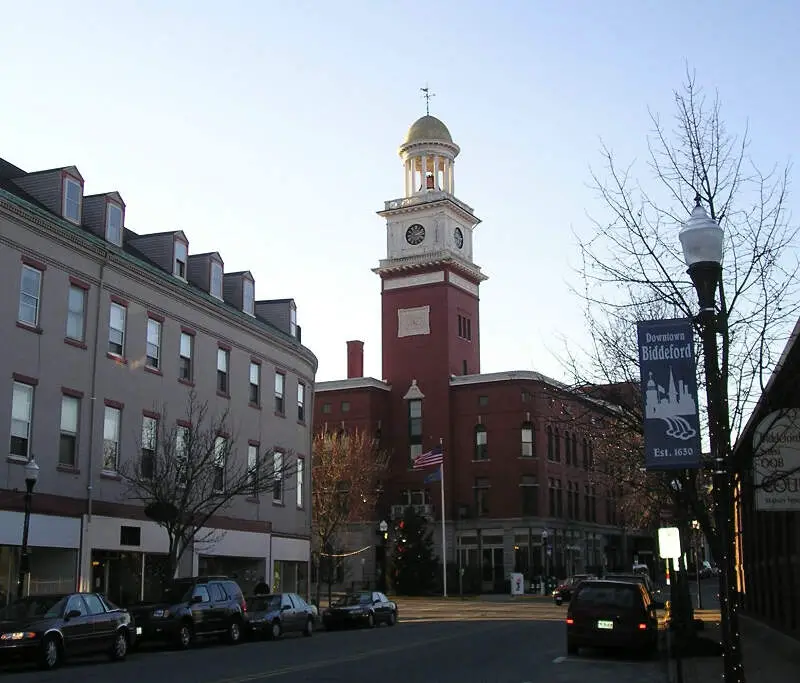 The coastal community of Biddeford is home to the University of New England and it hosts the annual La Kermesse Franco-Americaine Festival. It was settled by Europeans in 1616, making it one of the oldest European settlements in the United States. It now boasts a population of 21,545 and is the county's commercial center.
An increase in population tends to increase the crime rate. This correlation is no exception in Biddeford where its crimes propel it slightly above the national crime rate, and significantly higher than Maine's average crime rate.
Though its violent crime rate is below the national average, its 92 violent crimes is above the average rate for Maine. Similar to Houghton, the majority of Biddeford's property crimes come in the form of larceny.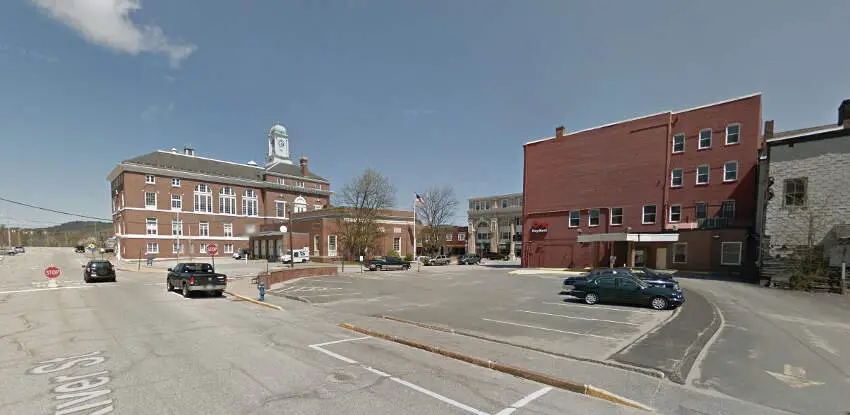 Source: Wikipedia
Many people drawn to Rumford for its affordable housing and quaint, small town atmosphere. That, however, is pretty much what Rumford offers. It lacks diversity and quality housing.
With a population of 5,670, there are few job opportunities and a noticeable poverty rate. In Rumford, the highest portion of its residents make between $15,000 and $25,000 compared to the $50,000 to $80,000 income bracket of the national average.
These conditions contribute to Rumford's high crime. Its overall crime rate is higher than the average for the state of Maine. Both its violent crime and property crime rates are significantly higher than the state average.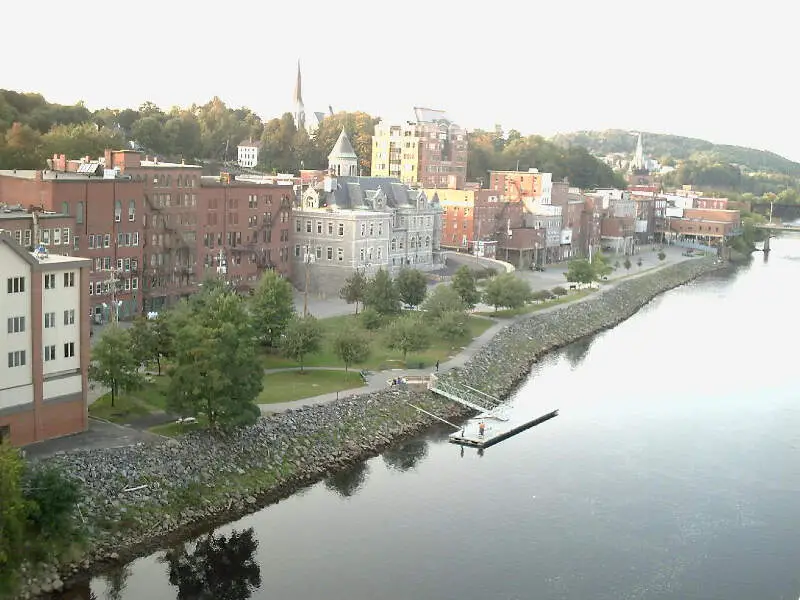 Augusta is one of the least populous state capitals in the United States, with a population of 18,629. It is home to the University of Maine at Augusta, the Blaine House, Fort Western, and the Viles Arboretum. Since the early 2000s, the downtown district has undergone revitalization to bring back business.
Behind the rich history, culture, and art scene, there is a darker side. Augusta residents experience higher levels of robbery, assault, violent crime, burglary, and car thefts at a rate that is significantly higher than Maine's average. These crimes, however, occur less frequently than the national average. The number of larceny and property crimes in Augusta surpass the US average. As dangerous as this capital city is, it isn't surprising that the city's population has been slowly shrinking since 2009.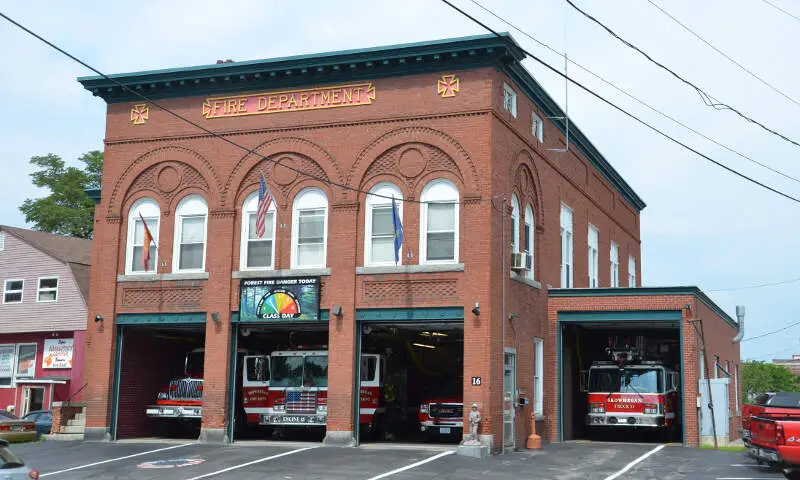 The city of Skowhegan is just over an hour drive west of Bangor Maine. This smaller community is a haven for budding and experienced artists who attend internationally-renowned Skowhegan School of Painting and Sculpture. Residents are also treated to the annual Skowhegan State Fair, the oldest state fair in the United States.
Skowhegan, however, has a problem with crime, with an above average number of crimes committed per 100,000 people. Of its crimes, property crime is the most prevalent with 199 cases in last reporting year.
If you're thinking of getting a place for your art studio, be sure you keep your artwork stored safely inside.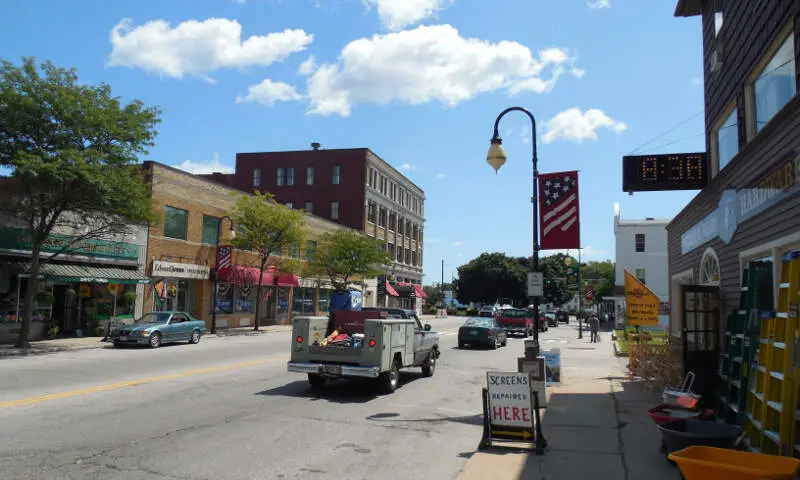 Promising excellent schools, open recreational spaces, and excellent job opportunities, Sanford 's crime rate has put a damper on its potential as a great place to live. While Sanford, Maine is one of the state's newest cities, it isn't off to a good start as it is again ranked as one of the most dangerous cities in Maine in its brief existence.
With 619 crimes, Sanford has the dubious distinction of ranking among the top in the state for burglary, property crime, and total crime. The most common crime in Sanford is property crime which has occurred 578 times.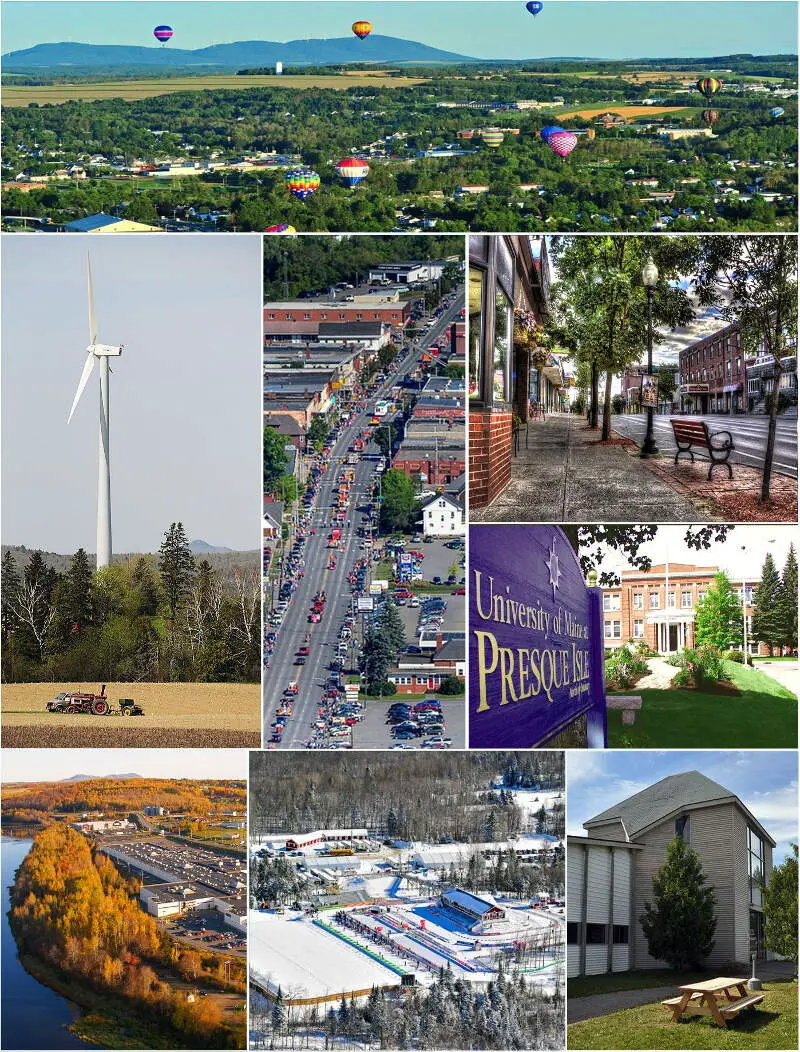 This city in northern Maine features all the things a family will love: jobs, arts, culture, a rich food scene, colleges. This small city offers the perfect balance of amenities you'd find in a big city including three colleges, The Aroostook Centre Mall, and the Northern Maine Regional Airport, and the quaint, intimacy of a small town complete with a fairground. While Presque Isle, the largest city in the county has a low unemployment rate and low rent, it has a poverty rate that is quite a bit above average.
Presque Isle has a violent crime rate that is higher than the Maine average, but less than the national average. Residents of Presque Isle have a higher risk of being a victim of car theft, larceny, burglary, and property crime thanks to higher averages of those crimes relative to the US and Maine averages.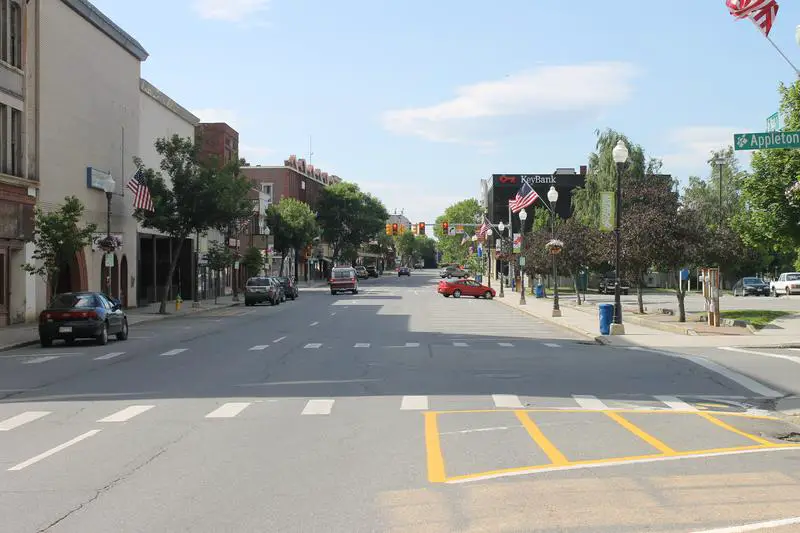 Once again, the city of Waterville is one of the most dangerous cities in Maine, though its population has been gradually increasing since 2011. A significant amount of its residents make less than $10,000 per year, but a larger percentage holds a doctorate degree than the average US city.
Waterville has one of the highest property crime rates in the state of Maine with 2,636/100k people. Waterville's car theft, larceny, burglary, aggravated assault, violent crime and robbery rates all surpass the state's average.
Also, another interesting fact about Waterford is that there are women than men with a 53/46% split. This imbalance is greater than the state and national averages. If you're looking for a girl, but don't mind putting yourself in harm's way, Waterville may be the place for you.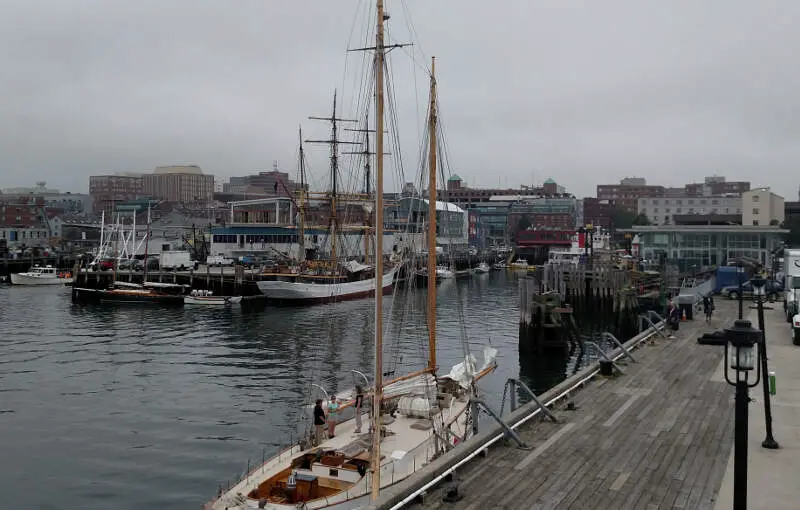 Portland, Maine is vastly different from its west coast name doppelganger, Portland, Oregon. Portland is the most populous city in Maine with its metropolitan area being home to roughly a third of Maine's total population.
The city is a popular tourist destination. Popular attractions include the Old Port District and the Portland Head Light. The heavily populated city offers residents and tourists all the economic, cultural, entertainment, arts, and foodie amenities of a big city.
Like a big city, it is rife with crime. Portland has an overall crime rate of 2,822/100k people and a property rate of 2,580/100k people which is higher than the national average. If you're in Portland, keep an eye on your belongings as the property crime rates here are higher than the state and national averages.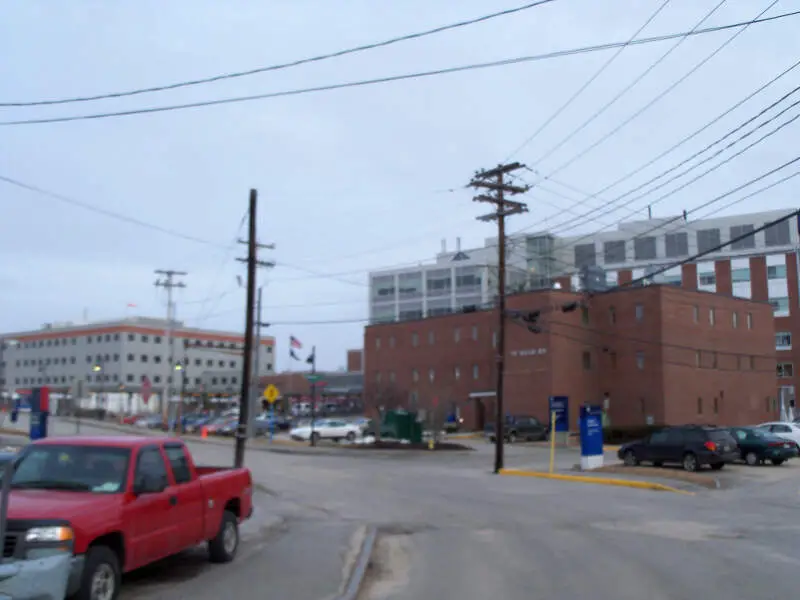 Source: Public domain
Lewiston, located between Maine's capital of Augusta, and Portland, is the second largest city in Maine and is considered as the economic and commercial center of Maine. This has made the city one of the most ethnic, cultural, and religiously diverse communities in the state. Lewiston is also home to the largest French-speaking community in the United States. Besides its diverse population, the city prides itself on its great schools, access to medical care, and low violent and property crime rates.
Sounds like the perfect place to live, right?
Lewiston missed the infamous top-ten dangerous cities list in previous years, but has now bumped up to 10. This is likely due in part to its averages of murder, robbery, aggravated assault, burglary, larceny, car theft, and property crime are significantly higher than the averages of Maine for those categories.
Graphing The Most Dangerous And Safest Places In Maine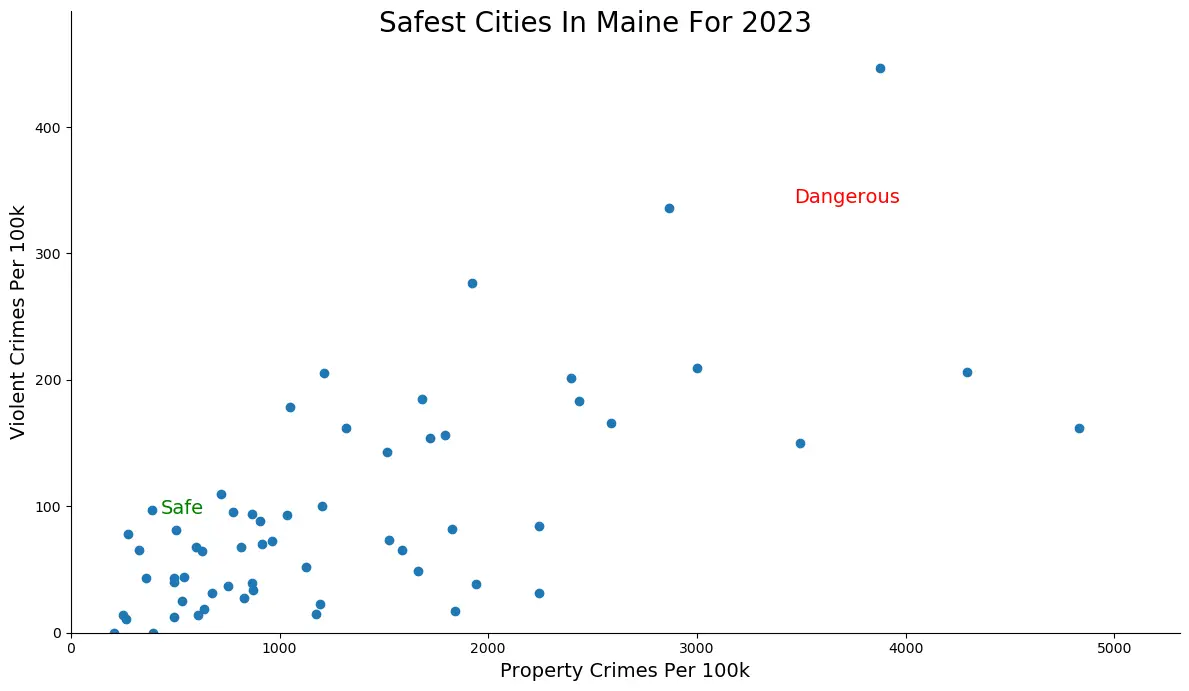 Click To Enlarge
How we determined the most dangerous cities in Maine for 2021?
Every year the FBI release two crime datasets, a preliminary dataset limited to the biggest cities in the country, followed by a more detailed release at the end of the year.
For our analysis, we focused on the JUST released 2019 data, specifically the 2019 Crime In The United States Report. We will update the results when data becomes available in September 2021.
So what criteria did we use? Have a look:
Violent Crimes Per Capita
Property Crimes Per Capita
In order to make the analysis as apples to apples as possible, we only considered Maine cities over 5,000 in population. That left us with 55 cities in Maine.
We then ranked each city from 1 to 55 for the two criteria with a #1 ranking being the most dangerous for the particular criteria.
Next, we averaged the two rankings into one "Dangerous Index".
Finally, we ranked every city on the "Dangerous Index" with the lowest index being the most dangerous in Maine — Houlton. Any ties went to the smaller city. You can download the data here.
Read on for a detailed look at the 10 most dangerous cities in Maine.
Locking It All Up In Maine
So what is the most dangerous city in Maine? After analyzing 55 cities in Maine, Houlton takes the top spot as the most dangerous city in Maine based on the most recently reported FBI data — 2019.
The latest FBI crime data shows that Houlton ranks as the most dangerous city in Maine for 2021.
We want to point out again that there's still safes places in Houlton and that this isn't a comment on the people that live there. So please don't beat us up.
It's not lost on us that many of Maine's cheapest places are also the state's most dangerous–this is usually how it works. And this is definitely what is happening in Maine's number one most dangerous city: rent is cheap, jobs are scarce, and crime is high.
So, where is the most dangerous place in Maine for 2021? That would be, Houlton.
If you want to know where the rest of the most dangerous places in Maine are located, take a look at the list below; and if you don't find what you're looking for there, head to the bottom.
Learn more about the safest places in Maine.
If you're looking for something more national, check out the most dangerous cities in America or the most dangerous states in America.
Here are the safest cities in Maine:
Bar Harbor (Pop. 7,682)
Kennebunk (Pop. 11,622)
Gorham (Pop. 17,818)
South Berwick (Pop. 7,564)
Belfast (Pop. 6,720)
Hampden (Pop. 7,352)
Yarmouth (Pop. 8,540)
Cape Elizabeth (Pop. 9,352)
Sabattus (Pop. 5,064)
Cumberland (Pop. 8,295)
For more Maine reading, check out:
The Most Dangerous Cities In Maine
| Rank | City | Population |
| --- | --- | --- |
| 1 | Houlton | 5,720 |
| 2 | Biddeford | 21,545 |
| 3 | Rumford | 5,670 |
| 4 | Augusta | 18,629 |
| 5 | Skowhegan | 8,214 |
| 6 | Sanford | 21,233 |
| 7 | Presque Isle | 8,918 |
| 8 | Waterville | 16,765 |
| 9 | Portland | 66,458 |
| 10 | Lewiston | 35,865 |
| 11 | Bangor | 31,872 |
| 12 | South Portland | 25,686 |
| 13 | Auburn | 23,214 |
| 14 | Old Orchard Beach | 8,946 |
| 15 | Fairfield | 6,534 |
| 16 | Westbrook | 19,166 |
| 17 | Caribou | 7,548 |
| 18 | Paris | 5,112 |
| 19 | Ellsworth | 8,088 |
| 20 | Saco | 19,908 |
| 21 | Farmington | 7,603 |
| 22 | Brewer | 9,000 |
| 23 | Oakland | 6,296 |
| 24 | Old Town | 7,413 |
| 25 | Bridgton | 5,388 |
| 26 | Rockland | 7,128 |
| 27 | Winslow | 7,598 |
| 28 | Bath | 8,309 |
| 29 | Kittery | 9,890 |
| 30 | Brunswick | 20,510 |
| 31 | Lisbon | 8,975 |
| 32 | Scarborough | 20,542 |
| 33 | Buxton | 8,345 |
| 34 | Wells | 10,670 |
| 35 | Winthrop | 5,979 |
| 36 | Topsham | 8,863 |
| 37 | Windham | 18,627 |
| 38 | Waldoboro | 5,041 |
| 39 | Gardiner | 5,645 |
| 40 | York | 13,231 |
| 41 | Berwick | 7,860 |
| 42 | Falmouth | 12,378 |
| 43 | Orono | 10,722 |
| 44 | Eliot | 6,817 |
| 45 | Freeport | 8,593 |
| 46 | Bar Harbor | 7,682 |
| 47 | Kennebunk | 11,622 |
| 48 | Gorham | 17,818 |
| 49 | South Berwick | 7,564 |
| 50 | Belfast | 6,720 |