This article is an opinion based on facts and is meant as infotainment. Don't freak out.
Swipe left for slideshow. Article continues below.
Advertisement
[adrotate banner='4′]
There are lots of people who throw the term 'ghetto' around. But which of the largest cities in Minnesota are the most ghetto of all?
How do you decide if a place is ghetto or not? You ask the internet. According to the Urban Dictionary, a ghetto is defined as:
"urban; of or relating to (inner) city life" and "poor; of or relating to the poor life."
Using that criteria, it's not hard to scrape the internet, run some scientific data on where ghettos might exist in a state, and then put out a list.
After analyzing the largest cities here, we came up with this list as the most ghetto places to live in Minnesota:
In case you're wondering, Orono is the least ghetto city of all we measured.
Read on below to see where your hometown ranked and why.
For more Minnesota reading, check out:
Advertisement
[adrotate banner='5′]
What ghetto criteria did we use?
In order to rank the most ghetto places in Minnesota, we had to determine what criteria defines a ghetto city or neighborhood.
Since a ghetto is defined as a poor area, we used income levels, crime and education levels as a guide to determine where the most broke citizens of a state live.
Additionally, the staples of inner city life include cheap and discounted retail outlets.
We started by making a list of cities with populations over 5,000 based on the 2013 American Community Survey. That left us with 141 cities in Minnesota to measure.
We threw a lot of criteria at this one in order to get the best, most complete results possible. Using Yelp and Area Vibes, this is the criteria we used:
Household income levels
High school graduation rates
Number of convenience stores
Number of drug stores
Number of discount stores
Crime
Twitter mentions of #ghetto
Note: For the sake of getting reliable numbers, we counted places within a city's border, as well as within a short driving distance.
All of these results are listed in a per capita basis. Meaning number of stores per person in a state. Additionally, high school graduation rates are determined by looking at the total number of people who live in a city, not the current graduation rate of an area's high schools.
For geo-located Tweets, we measured all mentions coming from a city with #ghetto
Advertisement
[adrotate banner='7′]
1. Bemidji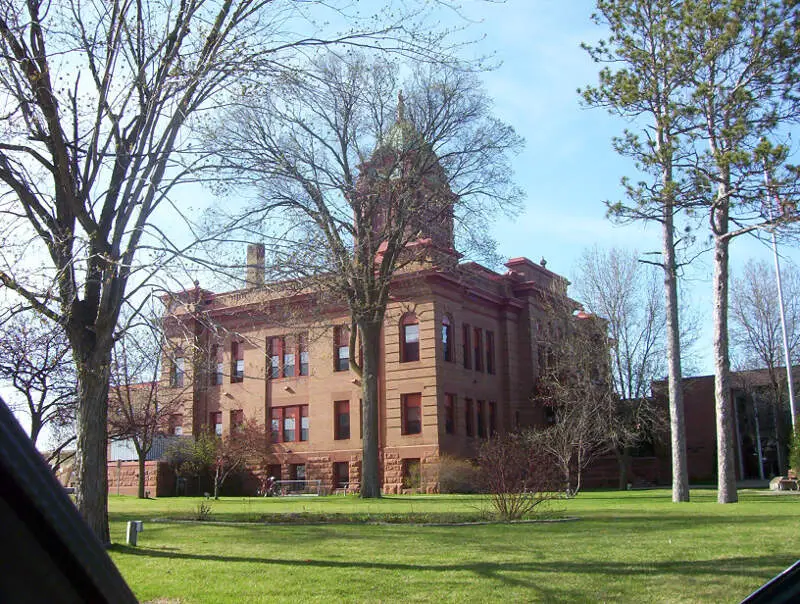 Income: $33,447
Drop out rate: 14%
Crime: 2nd worst
Seeing as how the television series 'Fargo' is based in Bemidji, you might not be surprised to hear that this is a very dangerous place. Statistically, only Waite Park (below) offers a greater chance of being the victim of some type of crime every year.
The average family earns about $33,000 a year here. That means thousands of people in this small city struggle to make ends meet every month.
2. Waite Park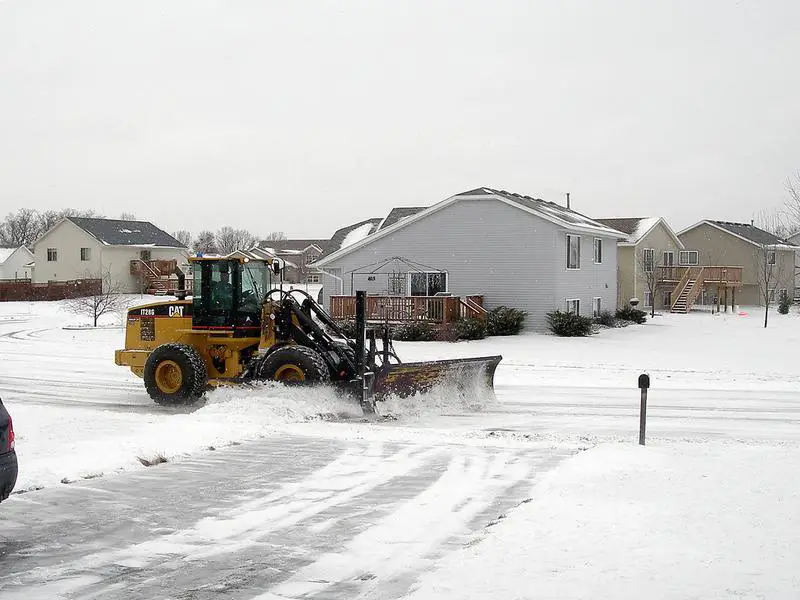 Income: $39,858
Drop out rate: 13%
Crime: Worst in MN
There isn't a higher chance of being robbed in Minnesota than any other place except Waite Park, a small city just outside of St. Cloud. While not a particularly dangerous place for violent crimes, Waite Park had more than 700 robberies of some sort in 2013.
That means statistically, if you spent a year here, you'd have a 1 in 9 chance of being robbed yourself.
Waite Park also has a much higher concentration of discount retail outlets such as convenient and discount stores, per capita, in Minnesota.
3. Virginia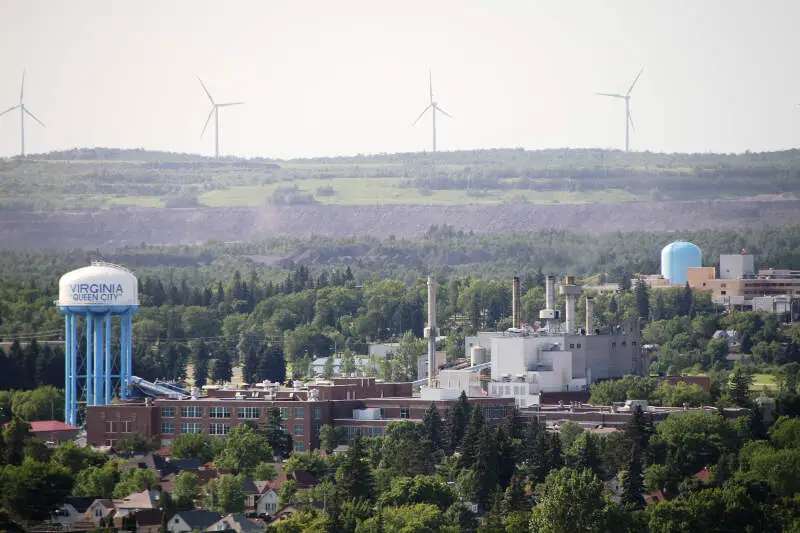 Income: $36,397
Crime: 11th worst
Dropout rate: 13.6%
More than a quarter of Virginia's population that's under 18 and over 65 lives below the poverty line, according to the government, which sets the bar at under $25,000 for a family of 4.
You also have a far higher chance of being robbed in Virginia than most other cities in the state. Overall, there were more than 400 thefts (vehicle or house) in 2013. That's very high for Minnesota.
4. Hopkins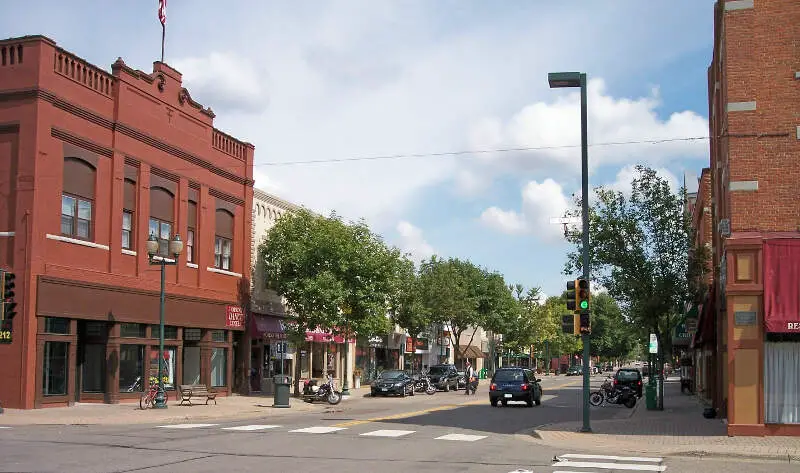 Income: $47,065
Drop out rate: 20.4%
Crime: 5th worst
Hopkins has some of the least expensive housing in the state, and the home ownership levels here are much lower than most of Minnesota. Only 39% of families own their own home here. The state average is 61%.
And don't forget – "Ghetto Spirit Day" at Hopkins High School caused lots of racial tensions back in 2013.
5. Detroit Lakes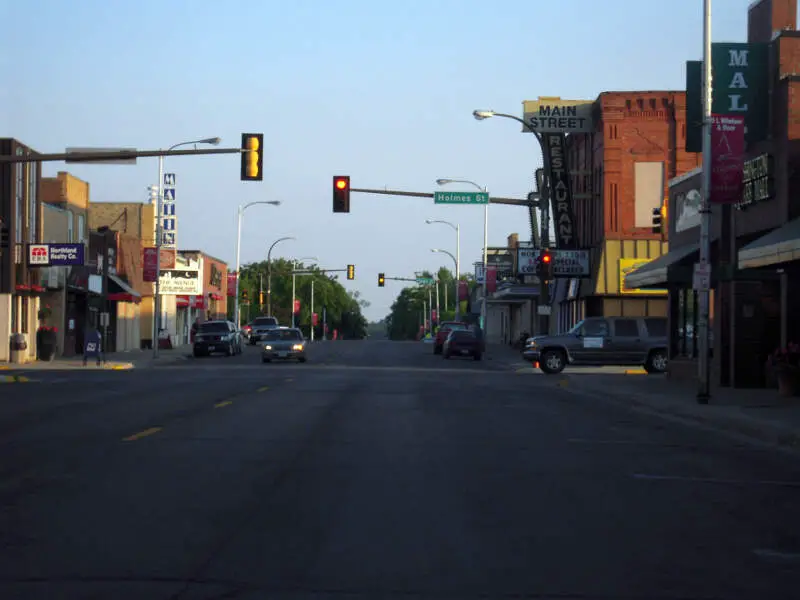 Income: $39,384
Drop out rate: 15%
Convenience stores: 5th most in MN
Detroit Lakes has all the signs of a ghetto. Income levels indicate families struggle to pay their bills, and a high dropout rate means it's a long term problem. A high number of convenience stores per capita is also a telling sign that this city along Route 10 has some issues.
Detroit Lakes residents had a few things to say about this on Twitter. Example: "Detroit Lakes might be the most ghetto white town I've ever stepped foot in…."
6. Brainerd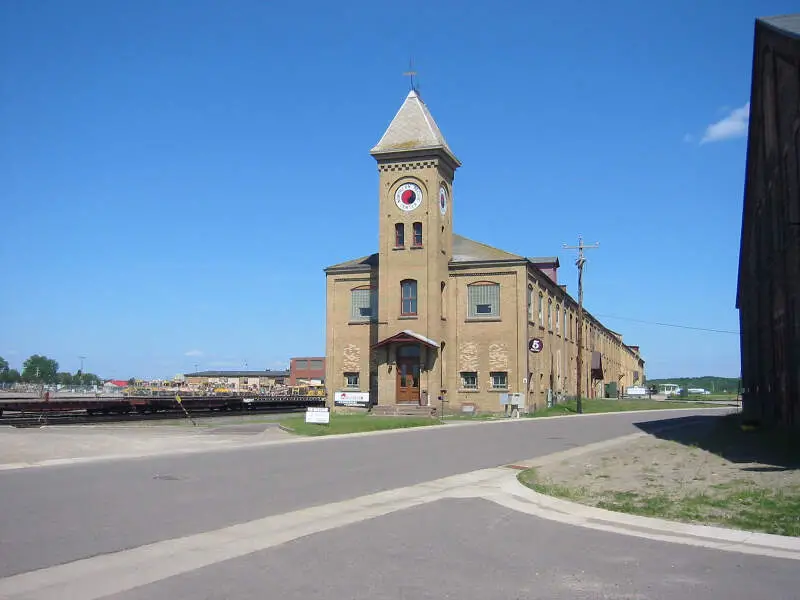 Income: $29,225
Dropout rate: 16%
Crime: 14th worst
Brainerd is the poorest city in Minnesota, where 36% of all children and the elderly live below the poverty line. Not only that, but according to Wikipedia, the soil here is contaminated as well.
Here are a few of the #ghetto Tweets coming from this location, including lots of people calling Brainerd's Walmart 'ghetto.'
"Oo. Somethin smells funky in this part of the neighborhood.
#brainerdghetto #fastwalk"
"Oh look, another shooting in ghetto brainerd. Thank god I left."
7. Anoka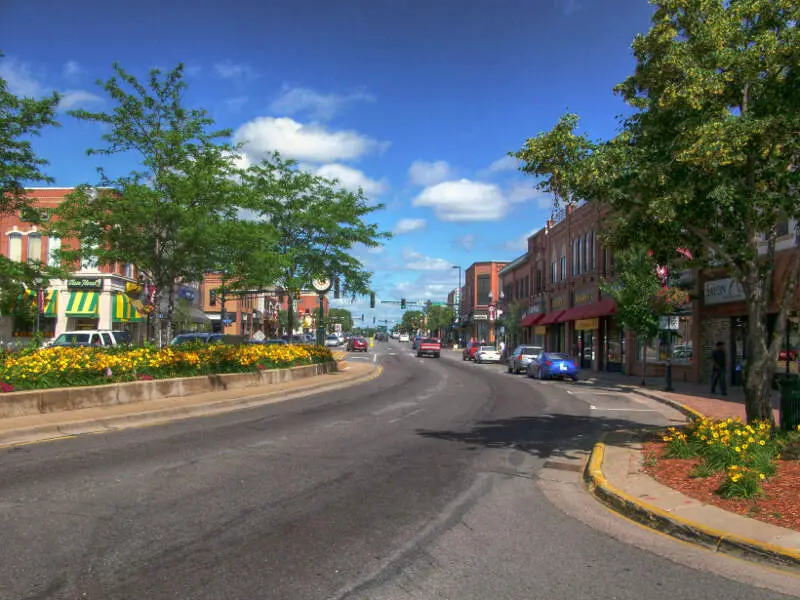 Income: $51,057
Drop out rate: 15%
Crime: 7th worst
North of the Twin Cities is the small city of Anoka, which has pretty bad crime in comparison to the rest of the state. There were almost 500 robberies here, and for a city of about 17,000, that's a lot.
Said Twitter: "Anoka is so ghetto. Sirens all day every day and I feel like I'll get shitty tattoos and a drug charge just breathing the air here lol."
8. Minneapolis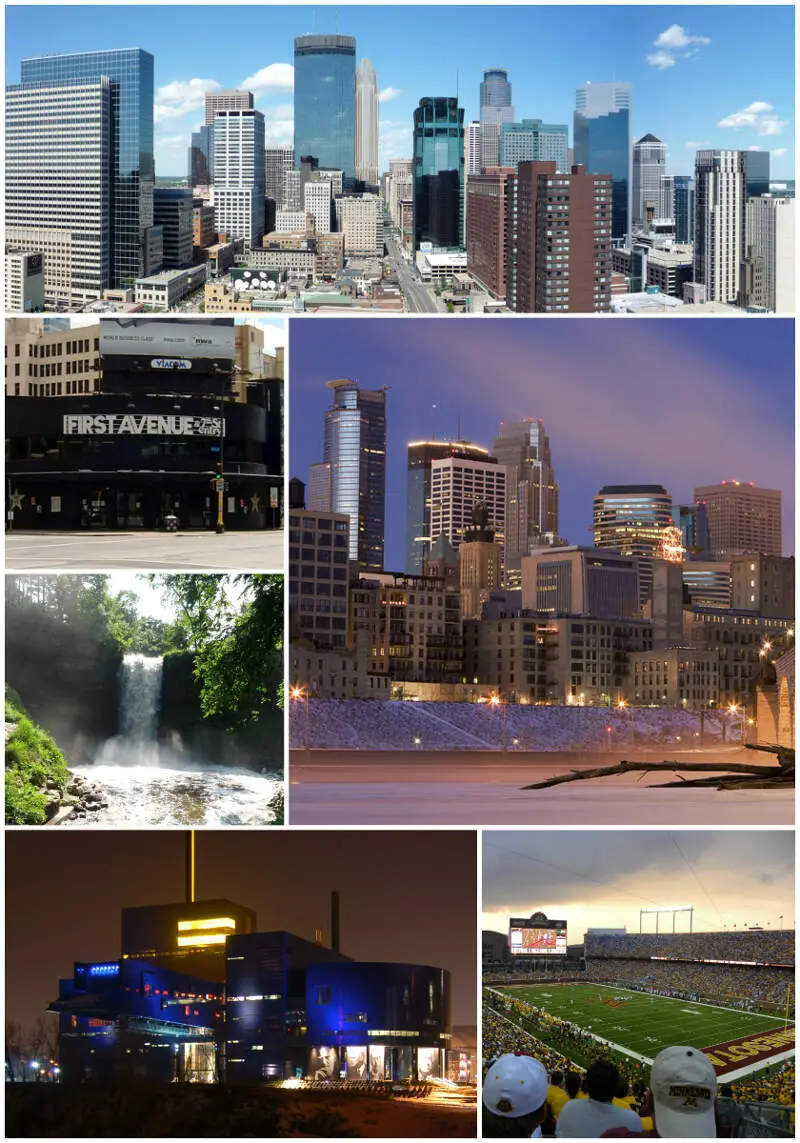 Income: $48,881
Drop out rate: 15%
Crime: 3rd worst
We weren't too surprised, but when you look at the unbiased data, Minneapolis one of the most ghetto cities in Minnesota. Here's why.
Minneapolis scored in the top 15 in every 'ghetto' category we measured except for high school graduation rate and income levels. But a 15% dropout rate is actually high for Minnesota – putting Minneapolis at the 26th highest.
Families in Minneapolis average $48,000 a year in incomes. That's in the bottom 15% statewide.
Other factors: Minneapolis is the 3rd most dangerous place in the state, and there is a higher concentration of discount shopping experiences in Minneapolis as there are in the rest of the state.
Sociologists have indicated that discount shopping experiences like these are a staple of inner city life.
So while many areas of Minneapolis aren't ghetto, as a whole, unfortunately, it ranks 8th.
9. Brooklyn Center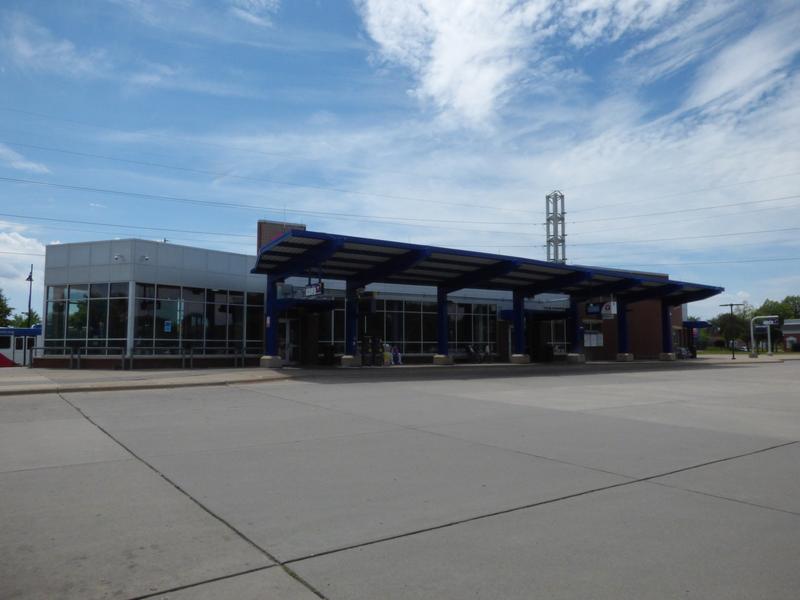 Income: $48,211
Drop out rate: 22%
Crime: 4th worst in MN
Brooklyn Center, wedged between Minneapolis and Brooklyn Park, is one of the most dangerous areas in the state. There were two murders here in 2013, and residents have more than a 1 in 100 chance of being the victim of a rape, attack or murder themselves if they lived here more than a year.
The internet agreed with this assessment. People said that while 'high' crime in Brooklyn Center would be 'average' in large cities, they still felt unsafe in many areas here.
10. Worthington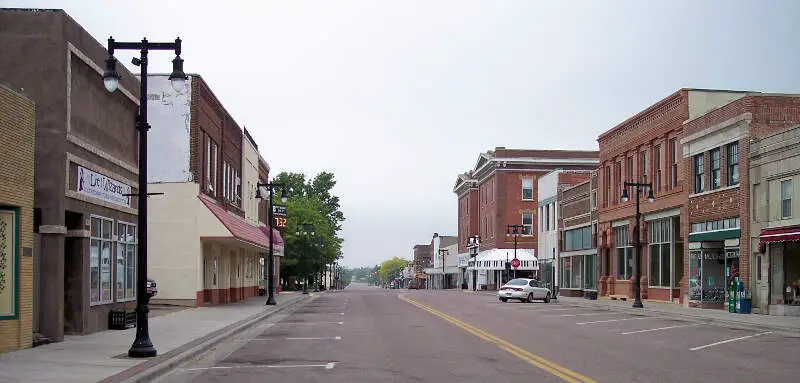 Income: $44,417
Drop out rate: 30%
Drug stores: 11th most
Worthington has more dropouts than any other place in the state. 3 in 10 residents is uneducated, and 3 in 10 kids and the elderly are living in poverty.
Worthington is on the southern Minnesota state line, along I-90 just a short drive from Sioux Falls, South Dakota.
There You Have It
If you're measuring the locations in Minnesota where there are a high number of poor and uneducated residents, and where there are a high number of discounted shopping stores, this is an accurate list.
St. Paul came in 57th. Its income levels are $46,000, dropout rate is 18% and crime is the 9th worst in the state. There are obviously lots of discount shopping locations here, too.
Additionally, here are the least ghetto places in MN: Orono, Minnetrista, St. Michael, Shorewood, East Bethel.
We also wrote about the 10 Most Redneck Cities in Minnesota if you didn't happen to see it.
The Most Ghetto Cities In Minnesota, With Crime Numbers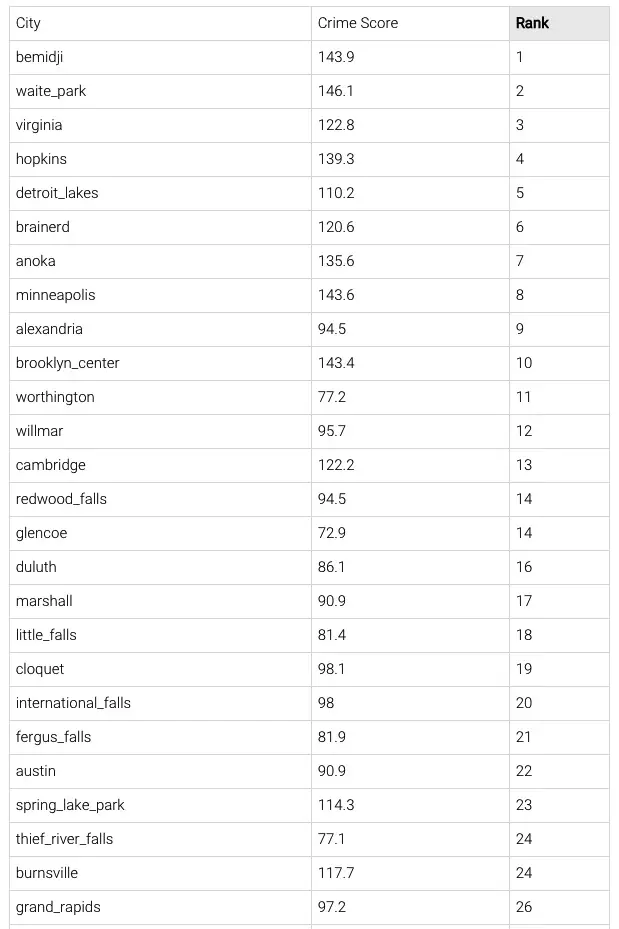 Desktop users, below is a chart of the top 100 cities, from most ghetto to least: