Editor's Note: This article is an opinion based on facts and is meant as infotainment. Don't freak out we updated this article for 2022. This is our ninth time ranking the easiest cities to get laid in Maryland.
Swipe left for slideshow. Article continues below.
Article Table Of Contents   
(Skip to section)
There are a number of party hot spots in Maryland.
For example, College Park, Maryland has been called one of the biggest party towns in the nation. And you can see why. It has a large number of college kids, a very young population, and frankly, there's a huge bar scene.
But is it the best city to score in? The purpose of this post is to use science and data to determine which places are the easiest you could possibly go in Maryland if you wanted to hook up with someone.
After analyzing 111 of the state's most populous areas (over 10,000 people), we came up with this list as the 10 easiest places to get laid in the state of Maryland:
Are you trying to find love in Maryland?
The 10 Easiest Places To Get Laid In Maryland
You might be thinking, "Baltimore?!" Why haven't I gone there before?
Well if you live in Baltimore, you're probably already aware of the pure excitement level, based on the criteria we list below. And if you're not already regularly hooking up there…well, then there's nothing we can do about that.
That's your own personal problem.
Read on below to see how we crunched the numbers and see how the places near you fared. We've got the complete list of the most populous cities below so you know where to go and where to avoid on your next road trip.
The hardest place to get lucky in Maryland, according to science? That would be Burtonsville. More on that later.
For more Maryland reading, check out:
The 10 Easiest Places To Get Laid In Maryland For 2022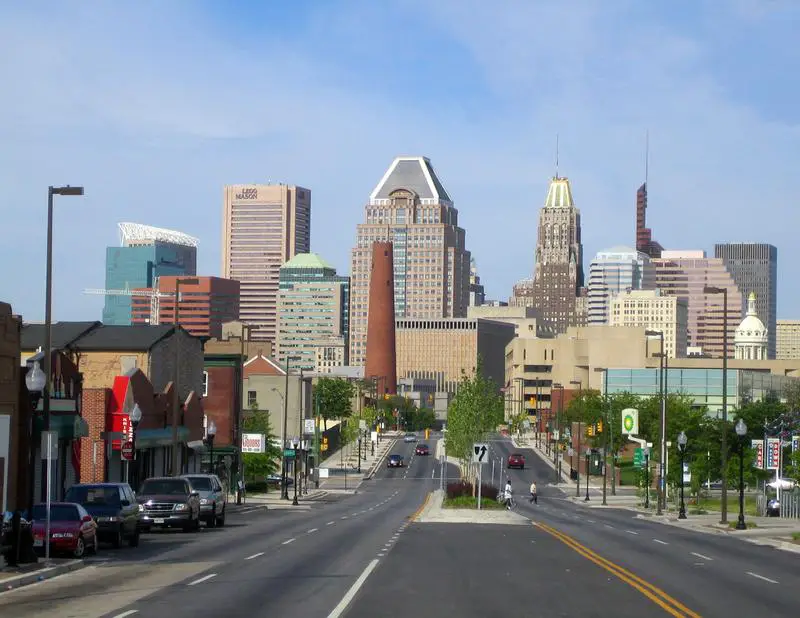 Source: Public domain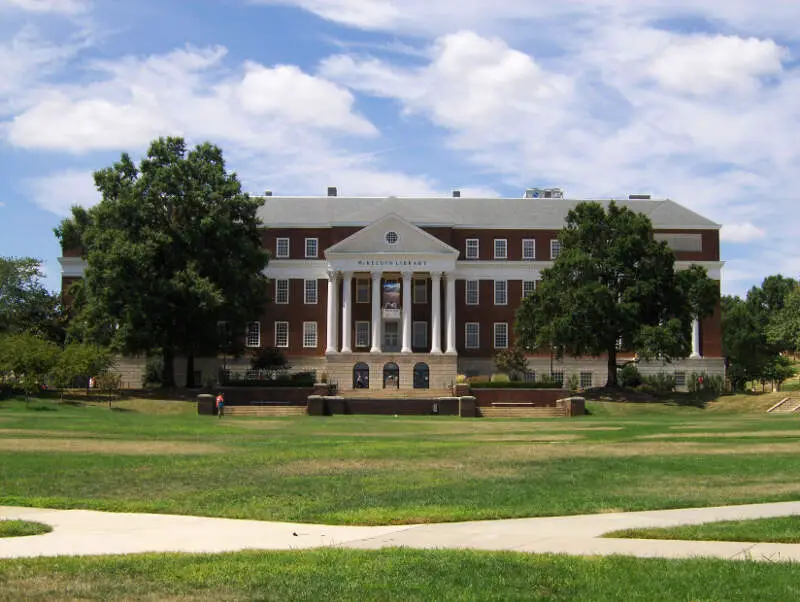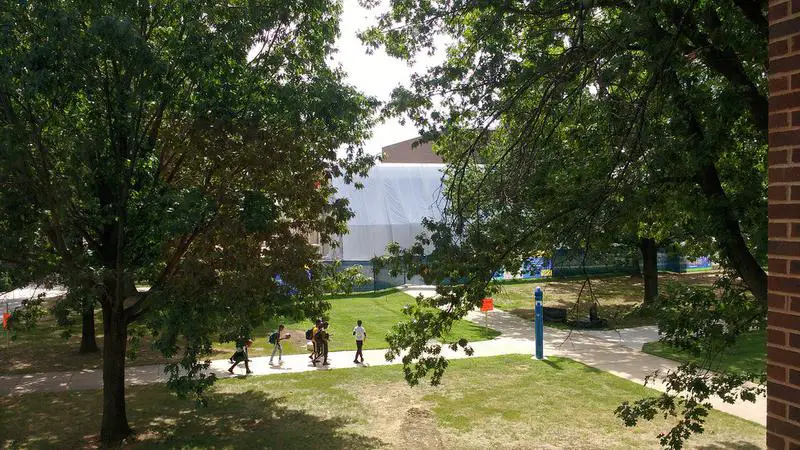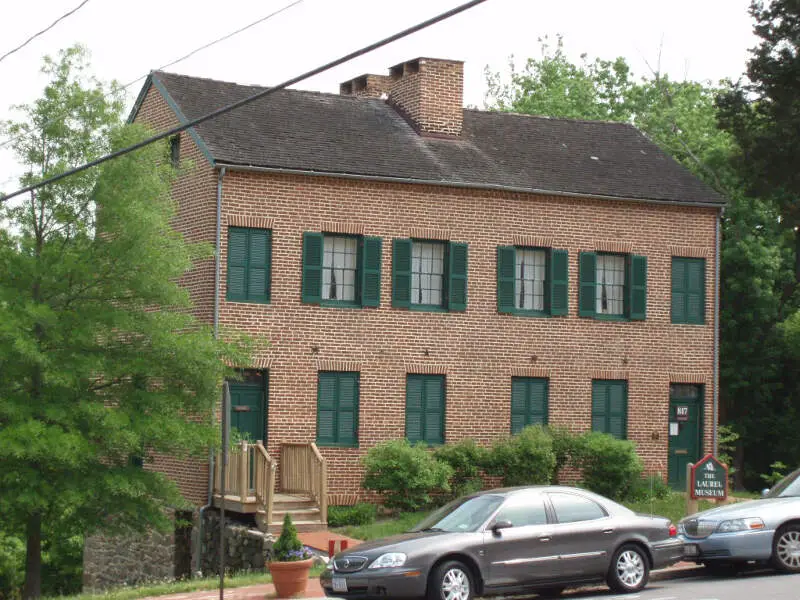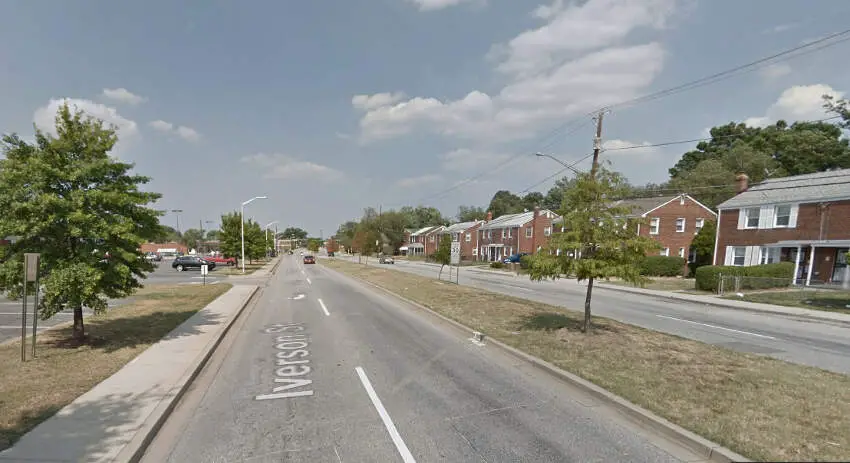 Source: Wikipedia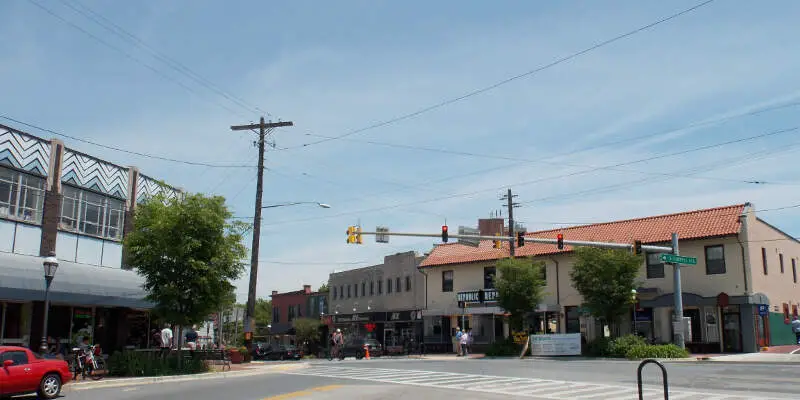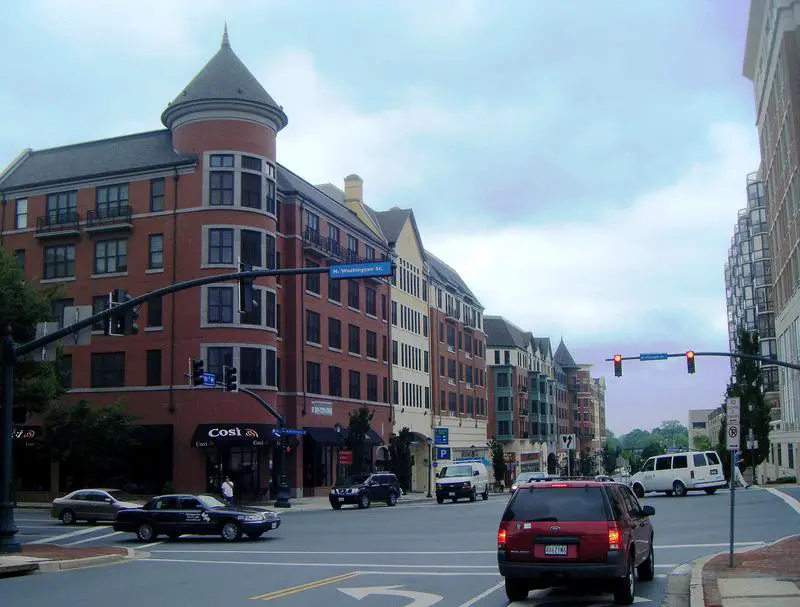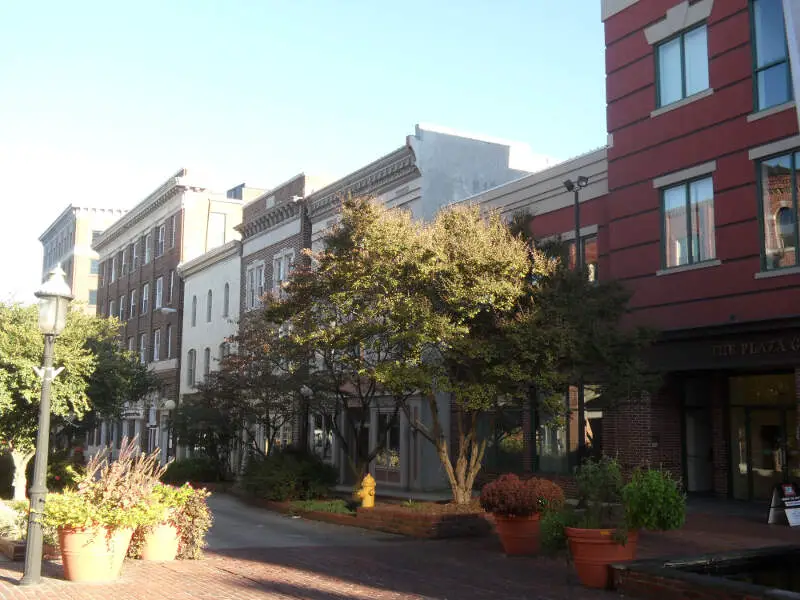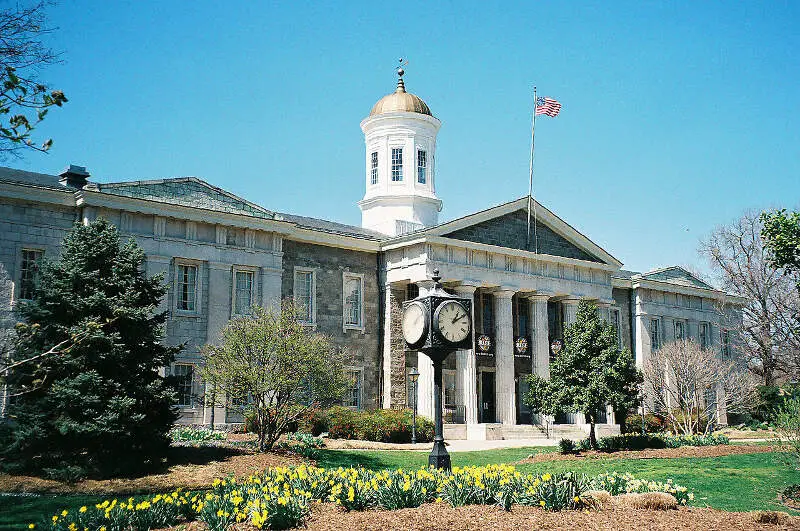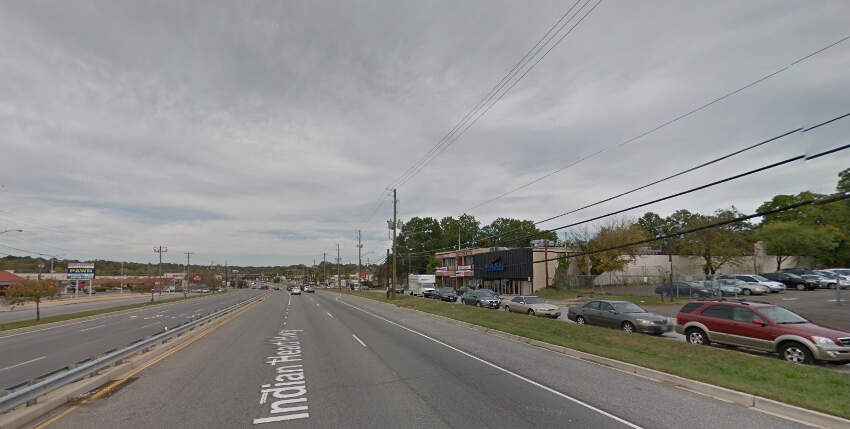 Source: Wikipedia
How do you decide if a place in the Old Line State is easy to get lucky in?
In order to rank the chances where you're most likely to get laid in Maryland, we had to determine what criteria helps people hook up. It isn't a stretch to assume that people will get frisky where there are plenty of young singles, areas where people aren't married and with kids, and in areas with high lots of adult things to do.
So we found databases across the internet for those criteria, and it spit out the answer. Like magic.
How we crunched the numbers for getting laid
We know we are answering a bar topic with this one, but we still try to be scientific about it. With that in mind we used the most recent 2016-2020 American Community Survey Census data produced for the state of Maryland. And we paired it up with data from OpenStreetMap contributors, ODbL 1.0 and colleges from IPEDS.
Can't really get any better data than that.
We paid particular attention to:
Population density
% of population that's female (More females than males)
% of unmarried people in each city
% of households with kids in each city
Colleges per capita
Bars per capita
We then gave each city a "Chance To Get Laid Score".
The higher the score, the better the city is for getting lucky. We also limited our results to cities with populations over 10,000 people. For Maryland, that meant a total of 111 cities.
Read on to see why Baltimore is party central.
There You Have It - The Best Cities for Getting Some in Maryland for 2022
If you're looking at cities in Maryland where it's easy to get laid because the population is young, single and ready to party, this is an accurate list.
Who ever said science is a bore?
If you're also curious enough, here are the hardest places to get laid in Maryland, according to science:
Burtonsville
Eldersburg
Bel Air North
For more Maryland reading, check out:
Detailed List Of The Best Cities For Getting Laid In Maryland For 2022
| Rank | City |
| --- | --- |
| 1 | Baltimore, MD |
| 2 | College Park, MD |
| 3 | Largo, MD |
| 4 | Laurel, MD |
| 5 | Hillcrest Heights, MD |
| 6 | Takoma Park, MD |
| 7 | Rockville, MD |
| 8 | Salisbury, MD |
| 9 | Towson, MD |
| 10 | Glassmanor, MD |
| 11 | Adelphi, MD |
| 12 | Bowie, MD |
| 13 | Lake Arbor, MD |
| 14 | Greenbelt, MD |
| 15 | Westminster, MD |
| 16 | Calverton, MD |
| 17 | Kettering, MD |
| 18 | North Bethesda, MD |
| 19 | Suitland, MD |
| 20 | Landover, MD |
| 21 | Silver Spring, MD |
| 22 | Summerfield, MD |
| 23 | Frederick, MD |
| 24 | White Oak, MD |
| 25 | Seabrook, MD |
| 26 | Overlea, MD |
| 27 | Carney, MD |
| 28 | Camp Springs, MD |
| 29 | Forestville, MD |
| 30 | Bethesda, MD |
| 31 | Cumberland, MD |
| 32 | Hyattsville, MD |
| 33 | New Carrollton, MD |
| 34 | Oxon Hill, MD |
| 35 | Milford Mill, MD |
| 36 | Havre De Grace, MD |
| 37 | Fairland, MD |
| 38 | Randallstown, MD |
| 39 | Rossville, MD |
| 40 | Pikesville, MD |
| 41 | Beltsville, MD |
| 42 | Rosaryville, MD |
| 43 | Arnold, MD |
| 44 | Parkville, MD |
| 45 | Gaithersburg, MD |
| 46 | Owings Mills, MD |
| 47 | Parole, MD |
| 48 | Middle River, MD |
| 49 | Lochearn, MD |
| 50 | Aspen Hill, MD |
| 51 | Riviera Beach, MD |
| 52 | Reisterstown, MD |
| 53 | Elkton, MD |
| 54 | Easton, MD |
| 55 | Colesville, MD |
| 56 | South Laurel, MD |
| 57 | Fort Washington, MD |
| 58 | Kemp Mill, MD |
| 59 | Glen Burnie, MD |
| 60 | Langley Park, MD |
| 61 | Wheaton, MD |
| 62 | Cockeysville, MD |
| 63 | North Potomac, MD |
| 64 | Germantown, MD |
| 65 | Dundalk, MD |
| 66 | East Riverdale, MD |
| 67 | Accokeek, MD |
| 68 | Aberdeen, MD |
| 69 | Halfway, MD |
| 70 | Cambridge, MD |
| 71 | Glenmont, MD |
| 72 | Lanham, MD |
| 73 | Joppatowne, MD |
| 74 | Elkridge, MD |
| 75 | Timonium, MD |
| 76 | Waldorf, MD |
| 77 | Glenn Dale, MD |
| 78 | Linthicum, MD |
| 79 | Potomac, MD |
| 80 | North Laurel, MD |
| 81 | Severn, MD |
| 82 | Mays Chapel, MD |
| 83 | Annapolis Neck, MD |
| 84 | Ocean Pines, MD |
| 85 | Ballenger Creek, MD |
| 86 | Ferndale, MD |
| 87 | Lexington Park, MD |
| 88 | Perry Hall, MD |
| 89 | Travilah, MD |
| 90 | Brooklyn Park, MD |
| 91 | Crofton, MD |
| 92 | Edgewood, MD |
| 93 | Rosedale, MD |
| 94 | Arbutus, MD |
| 95 | Bel Air South, MD |
| 96 | Redland, MD |
| 97 | Olney, MD |
| 98 | Jessup, MD |
| 99 | Ilchester, MD |
| 100 | Pasadena, MD |