This article is an opinion based on facts and is meant as info-tainment. Don't freak out.
Swipe left for slideshow. Article continues below.
Is there anything really wrong with being called an Indiana redneck? Most rednecks would say, "I don't care what you call me, as long as you call me for supper."
Rednecks are a part of our culture. They are hailed as being great in our song lyrics. They're prominently featured in reality television. There are even video games about rednecks.
So, you'd think people who are rednecks would be proud to be called a redneck. Especially down in southern Indiana (where several of the cities ended up being located). Here, you've got people who vote one way, who stick to their own, and who would rather rely on each other than on the government.
Wait. What is a redneck anyways? Well, according to the official bible of literature, the Merriam-Webster Dictionary, a redneck is:
"A white person who lives in a small town or in the country especially in the southern U.S., who typically has a working-class job, and who is seen by others as being uneducated and having opinions and attitudes that are offensive."
Plus, we thought why not add in a few stereotypes? Cause, you know, rednecks live in mobile home parks and they like to hunt, drink, chew and shoot things. They eat at Golden Corral and shop at Bass Pro Shops, Walmart and Dollar General.
Using that criteria, it's not hard to scrape the internet, run some scientific data on where rednecks might live in Indiana, and then put out a list.
Because, the data never lies, does it? So hold our beers and watch while we run some rankings!
After analyzing 94 cities with a population between 2,500 and 25,000, we've finally determined these are The Most Redneck Cities in Indiana:
Read on below to see how we crunched the numbers and how your town ranked.
For more Indiana reading, check out:
What redneck criteria did we use?
In order to rank the most redneck cities in Indiana, we had to determine what criteria makes a redneck.
We threw a lot of criteria at this one in order to get the best, most complete results possible. Using Yelp and Google Maps, this is the criteria we used:
The dictionary definition categories
Small towns
Least amount of high school graduates
Lives in the south or midwest
And the stereotypical categories
Number of dive bars per city
Number of mobile home parks per capita
Number of tobacco stores per city
Number of guns and ammo stores per city
Walmarts, Golden Corrals, Bass Pro Shops, and Dollar Generals nearby
Note: For the sake of getting reliable numbers, we counted places within a city's border, as well as within a short driving distance.
If you'd like to see the complete list of cities, from most to least redneck, we put in a list of the cities in a chart at the bottom. Hope you're on there if you want to be.
1. Aurora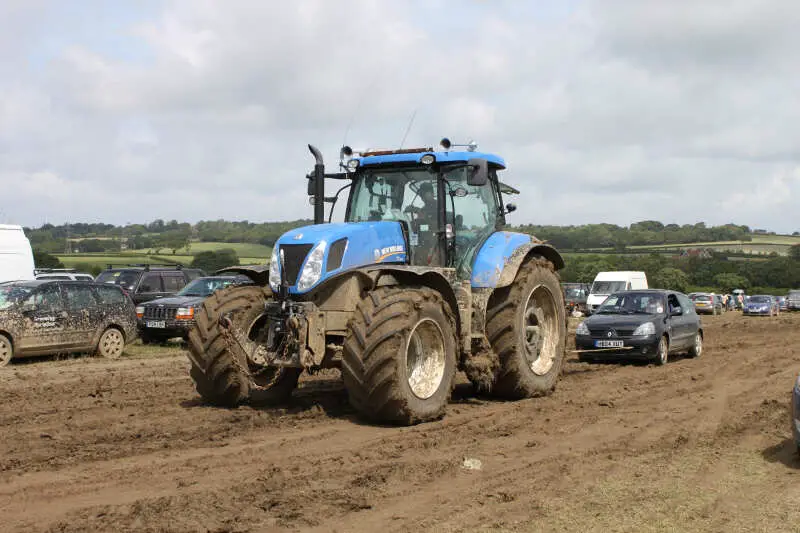 Big Daddy's Bar-B-Q, Aurora, IN. Google Maps.
Population: 3,971
Fishing/bait shops per capita: 1st in Indiana
Bars per capita: 3rd in the state
Golden Corral rank: 2nd
Walmart rank: 2
Dern tootin', Aurora! You have the official bragging rights as being named the most redneck city in the entire state of Indiana. You may now brag to your friends and share this endlessly on your Facebook walls.
Lets see why. Aurora has the most fishing/bait shops per capita in the state. And you can guess why. They're smack dab right on the banks of the Ohio River down there. You can bet lots of Aurora rednecks take their kin down to troll for bass and crappie every afternoon.
Plus, they have their very own Walmart down there. No lines for cheap bait!
There are also more bars per capita in the area around here than in almost any other city in the state.
Aurora has it made, and you can see why so many rednecks live here.
Edit: Due to popular demand, we have Aurora is the #1 Redneck city in Indiana men's and women's t shirts. Men's click here. And for women's click here!
2. Lawrenceburg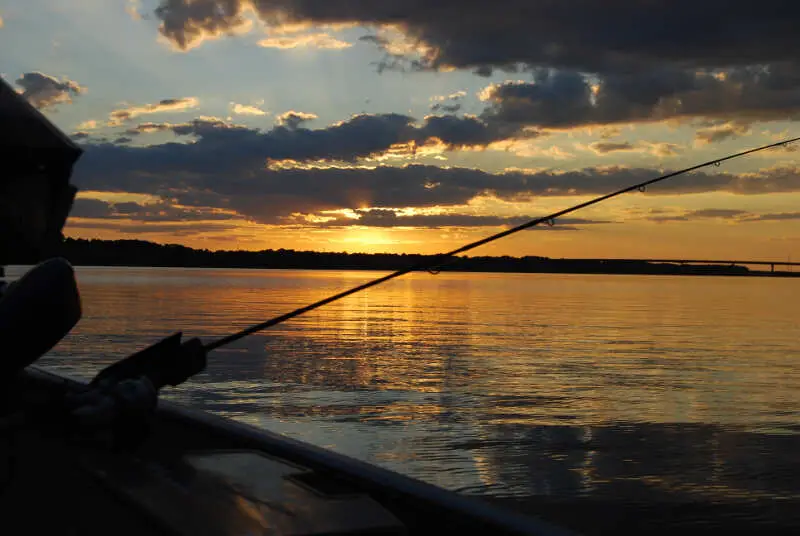 Wormies Bait & Tackle, Lawrenceburg, IN. From their Facebook page
Population: 5,023
Fishing/bait shops per capita and the area: 3rd most in Indiana
High school graduation rate: 74%
Gun stores per capita: 5th
Guess who is right next door to Aurora? Lawrenceburg. The rednecks here probably share fishing stories with Aurora rednecks at the Lawrenceburg Waffle House. Then Aurora invites Lawrenceburg over to shop at their Walmart.
Lawrenceburg has a much higher gun store rank than Aurora does. Which means, don't go tryin' to steal any chickens in Lawrenceburg. They probably lose enough to the coons as it is.
3. Madison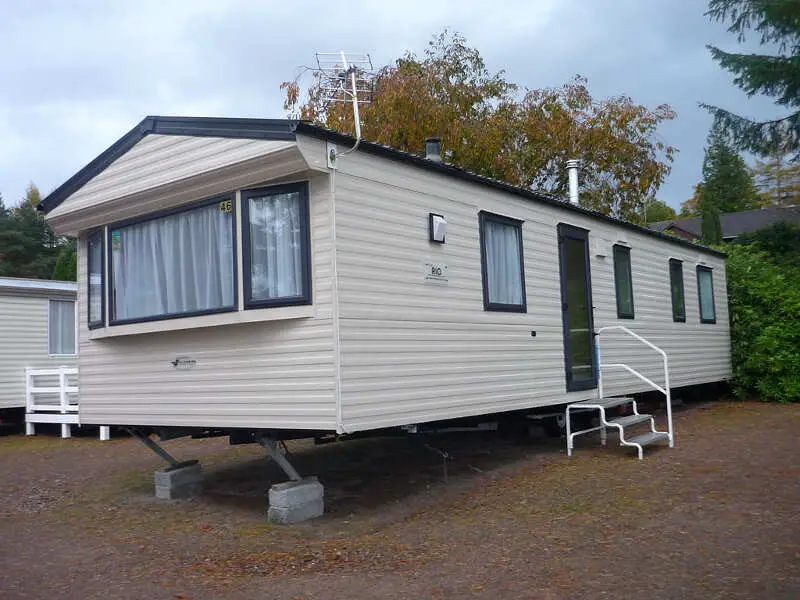 Madison, Indiana Rib Fest. Shooter's Facebook page
Population: 12,048
Fishing/bait shops per capita: 7th in Indiana
Bars per capita: 4th in the state
About a three hour tube float down from Aurora on the Ohio is the redneck town of Madison. If you've ever been there during an event (they host the speedboat race called the Madison Regatta every July), you know it gets pretty rednecky here.
A true Madison redneck knows that you don't have to wait until Monday to buy your booze. You just drive over the bridge into Kentucky and stock up on NASCAR Sunday.
Madison has a high number of fishing/bait shops and a very high number of bars, per capita.
4. Angola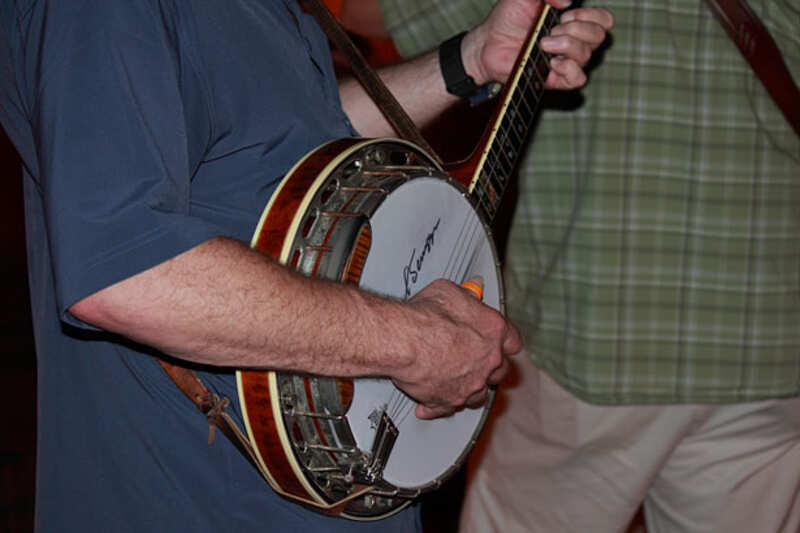 Tobacco Shop in Angola, IN. Google Maps
Population: 8,552
Tobacco stores per capita: 6th in Indiana
Walmarts per capita: 6th in the state
Mobile home park rank: 7th
Angola is just about as close to the Michigan/Ohio border that you can get. And judging by the sheer numbers, you know it's pretty redneck up here.
Angola is 7th in terms of mobile home parks in Indiana. Nothing says redneck like swiping a few bass out of nearby Lake James and then frying them up back at the trailer.
There are also a high percentage of tobacco stores in this area. We like to call it the chew factor. Angola's chew factor is 6.
5. Whiting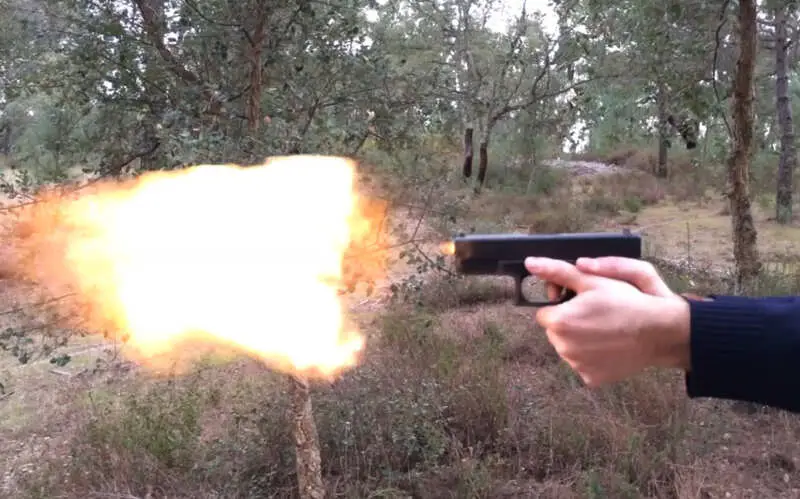 Piggy's Lounge, Whiting, IN. Google Maps
Population: 4,997
Bars per capita: 1st in Indiana
Chew factor: 3
Fishing/bait shops per capita: 3rd in Indiana
You might think a town called Whiting would be a for sure redneck town, and you're right. It's 76% white, and very blue collar. But if I told you it was located near Chicago, that might throw you off.
There are plenty of rednecks here. They get to fish Lake Michigan and enjoy more bars per capita than any other place in the state. Nothin says redneck like acting tough after a case of Natty Lights.
6. Warsaw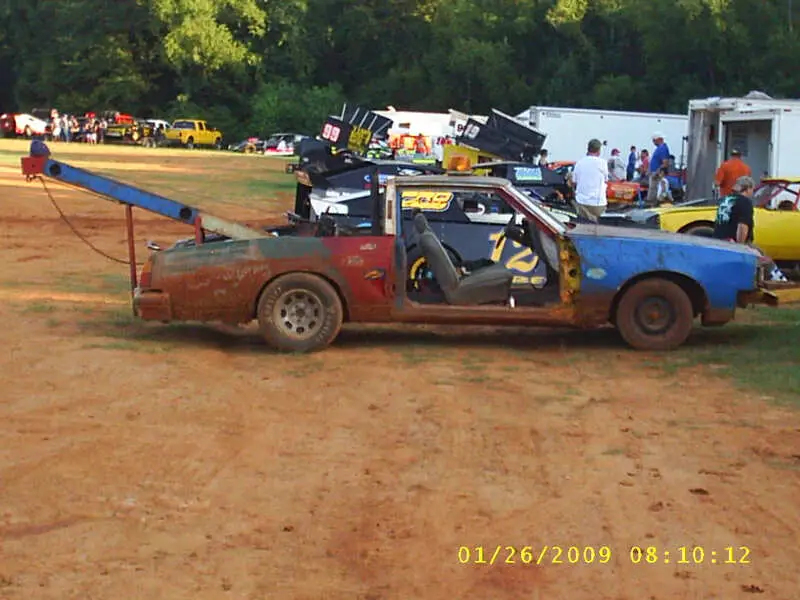 Fletcher's Bait & Tackle, Warsaw, IN. Google Maps
Population: 13,620
Fishing shops per capita: 4th in the state
Chew factor: 5th
Mobile home parks: 3rd in Indiana
The rednecks are laying down the law and spreading their seed up here in Warsaw. Just 10 years ago, the town was 70% white. Nowadays, it's 90% white.
You can see why. The ratio of fishing/bait shops and mobile home parks is sky high up here in Warsaw. Plus, there's no way you're runnin' out of chew.
7. Knox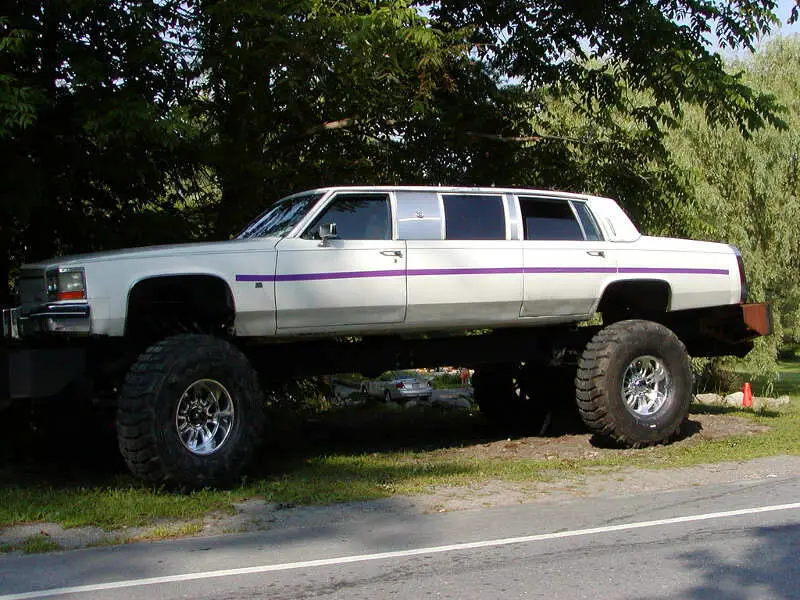 Butch's Bait Shop, Knox, IN. Google Maps
Population: 3,687
High school graduation rate: 69%
Guns and ammo rank: 1st in Indiana
Chew factor: 1
Little Knox, Indiana is the smallest city to make this list. But there's more places nearby to get guns and ammo and to stock up on chew and smokes.
Nothing's more redneck than shooting at coons, blowing up stuff and sucking down a pack of Camels.
Knox is located out in the country, a short drive from Notre Dame. It's 97% white here.
8. Logansport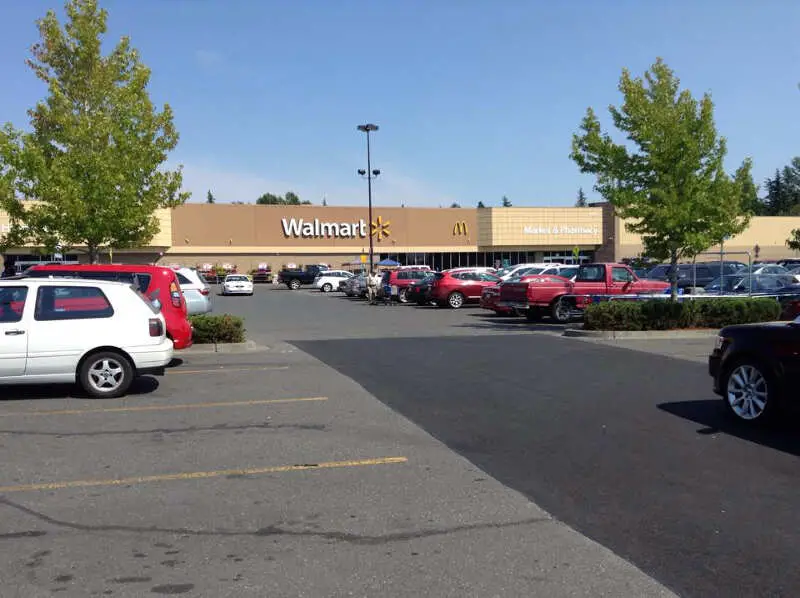 At Carole's Corner Pub, Logansport, IN. From their Facebook page
Population: 6,844
High school graduation rate: 68%
Walmarts per capita: 18th in Indiana
Gun stores per capita: 20th
Yes, there's plenty of ammo to be sold in Logansport. And lots of Walmart shopping. And a lot of the people here didn't graduate from high school.
Here's what internet comments had to say about Logansport:
"I've never seen a place like Logansport where red necks run rampant and get away with it"
"Logansport has churches and bars on nearly every street; half the people I saw walking around were well over-weight or had serious dental problems."
"Not all of Logansport people are rednecks, only 90%…lol. Some us are non-rednecks, like me."
9. Monticello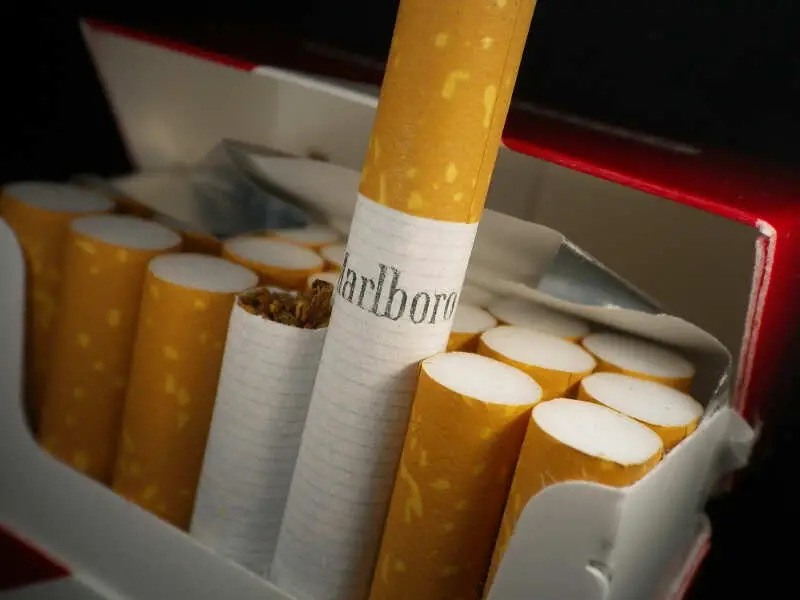 Locals catch some good ones in Monticello, IN. Twin Lakes Fish & Game Facebook page
Population: 5,384
Walmart rank: 1st
Gun stores per capita: 6th in Indiana
Fishing/bait per capita: 7th
Monticello is right on the banks of the Tippecanoe River (the rednecks call it the 'Tippy'), and smack dab between Lakes Freeman and Shafer. It's also right next door to Indiana Beach, perhaps the most redneck amusement park this side of the Mississippi. Seriously, are the rides always broken down?
There are lots of places to fish and shoot guns here, as is evident by the number of places to buy such things. Even though it's such a small city, there's a Walmart here, so rednecks can get all gussied up before a day out on the lake.
10. Columbia City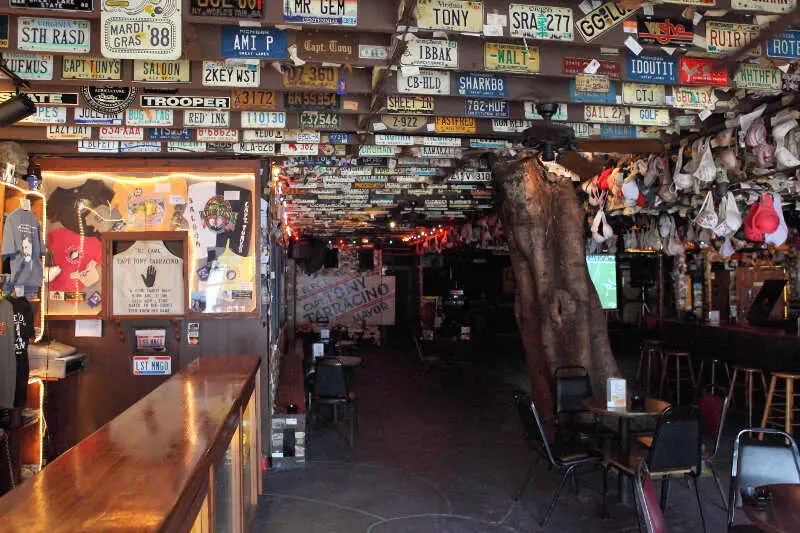 Precision Arms Gun Store, Columbia City, IN. Google Maps
Population: 8,503
Mobile home parks in area: 4th in Indiana
Walmart rank: 3rd
Bars per capita: 5th in IN
Columbia City is 97% white, which is 1% less than it was ten years ago.
They've got lots of rednecky stuff they can buy, and they're way out on Route 30, a mere thirty minutes from Fort Wayne. So, when they run out of beer, ammo, and camo, and their local mom and pop outlets are closed, they only have to fire up the truck and head into town.
Or, they could ride the mower.
There You Have It
According to the official dictionary definition of a redneck, and based on stereotypes that the internet says are true, using science to determine the most redneck cities in a state can't be too far off. If you're analyzing smaller cities in Indiana with blue collar workers, where people have lots of options for drinking, smoking, hunting and Walmarting, this is an accurate list.
If you're curious enough, here are the least redneck places in Indiana
Bright
Melody Hill
McCordsville
Winfield
We published a story on the 10 best places to live in Indiana that might be more 'stimulating' reading for your day. Click here to read it.