Advertisement
[adrotate banner='4′]
This article is an opinion based on facts and is meant as info-tainment. Don't freak out.
Is there anything really wrong with being called a New Jersey redneck? Sure, every state has them. While they might be defined with a different criteria in other states, there's plenty of them in The Garden State.
Wait. What is a redneck anyways? Well, according to the official bible of literature, the Merriam-Webster Dictionary, a redneck is:
"A white person who lives in a small town or in the country especially in the southern U.S., who typically has a working-class job, and who is seen by others as being uneducated and having opinions and attitudes that are offensive."
Plus, we thought why not add in a few stereotypes? Cause, you know, rednecks like to hunt, fish, drink, smoke and shoot things. And shop at Walmart.
Using that criteria, it's not hard to scrape the internet, run some scientific data on where the most members of the Jersey redneck family tree most likely live.
Because, the data never lies, does it?
So, hold our beers and watch this. After analyzing all cities with a decent amount of people in them, we came up with this list as The Most Redneck Cities in New Jersey:
Hackettstown
Woodstown
Read on below to see where your town ranked.
For more New Jersey reading, check out:
Advertisement
[adrotate banner='5′]
What redneck criteria did we use?
In order to rank the most redneck cities in Jersey, we had to determine what criteria makes a redneck.
We threw a lot of criteria at this one in order to get the best, most complete results possible. Using Yelp and Google Maps, this is the criteria we used:
The dictionary definition categories
Small towns
Least amount of high school graduates
And the stereotypical categories
Number of bars per city
Number of mobile home parks per capita
Number of tobacco stores per city
Number of places to get fishing gear
Number of guns and ammo stores per city
Walmarts, Golden Corrals, Bass Pro Shops, and Dollar Generals nearby
Note: For the sake of getting reliable numbers, we counted places within a city's border, as well as within a short driving distance.
Editor's note: We heard from several people that Atco, NJ should be on here. We agreed, however, Atco, and other necky places like it are townships, and we didn't measure townships. Sounds like we should have though.
Advertisement
[adrotate banner='7′]
1. Vineland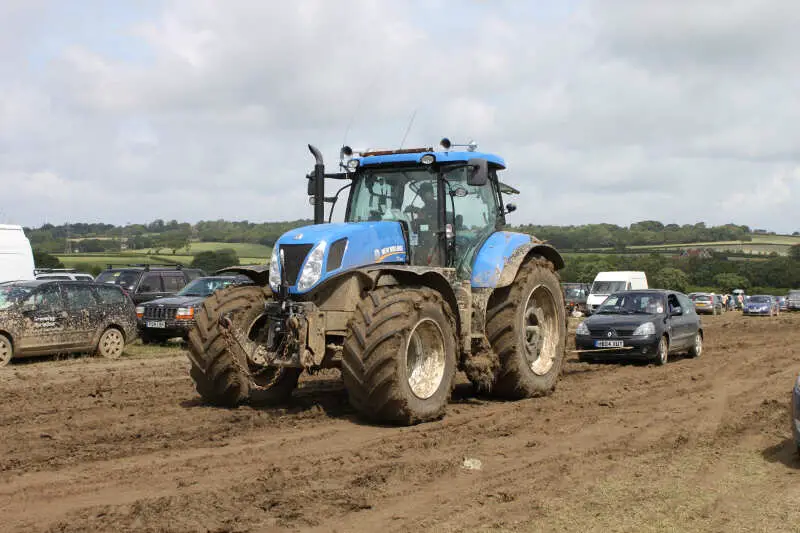 Butch's Gun World, Vineland, NJ. Google Maps
Population: 60,610
High school graduation rate: 72%
Gun stores per capita: 21st in Jersey
Tobacco stores per capita: 24th
Bars per capita: 19th
Whoo-whee, Vineland! You have the official bragging rights as being named the most redneck city in the entire state of New Jersey. You may now brag to your friends and share this endlessly on your Facebook walls.
Let's see why. First, Vineland has one of the lowest graduation rates in the state. And it's two-thirds white. Since it's by far the largest city on this list, and it's considered part of what a lot of Jersey residents call the 'Alabama part' of south Jersey, it sure looks like a convincing win for Vineland.
This place is just crawling with rednecks.
Go forth and prosper young Jersey necks. Vineland's a callin'.
2. Bridgeton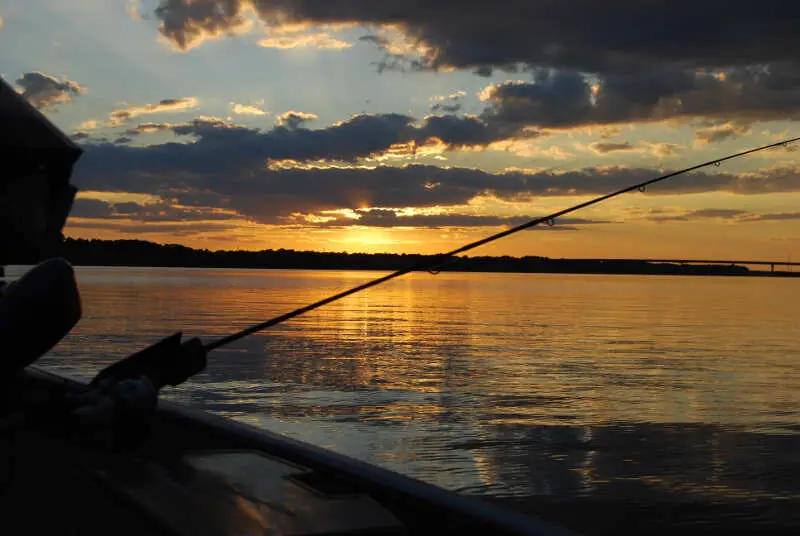 El Rodeo Bar, Bridgeton, NJ. Google Maps
Population: 25,252
High school graduation rate: 54%
Gun stores per capita: 24th in the state
Tobacco stores per capita: 17th
Way down in Cumberland County is the redneck enclave of Bridgeton. In fact, you're probably not gonna be surprised that most of the cities on this list are in South Jersey. Damn Pineys.
If you live in South Jersey, that doesn't mean you're a redneck. It means you live near many rednecks, and odds are a lot of your friends and neighbors are part neck.
Don't be surprised to see lots of big trucks with either a confederate flag or an Eagles flag (or both) in tow down here.
Just think people of Bridgeton. A little more than half of you graduated from high school. If more of you had gone out shootin guns and gettin' stuck in the mud on Monday mornings instead of learning, you guys might have won this whole thing.
Maybe next year.
3. Millville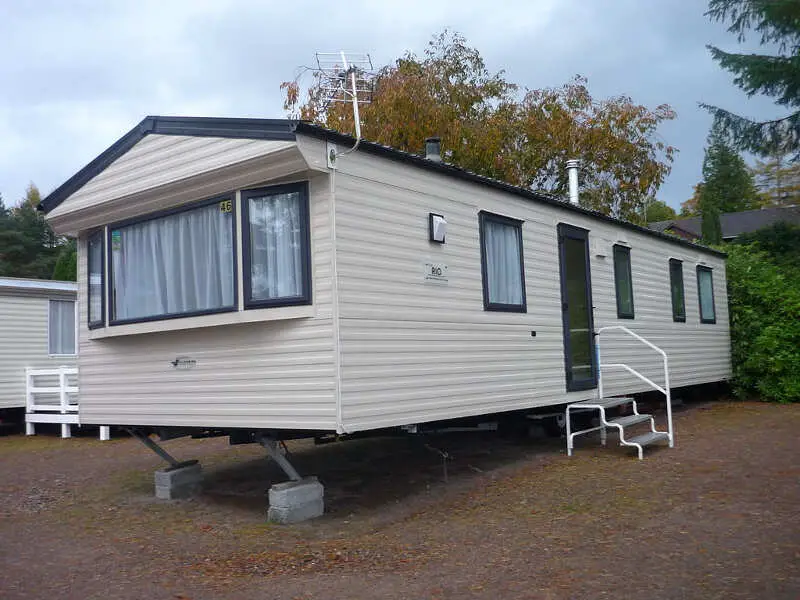 Huck's Place, Millville, NJ. Google Maps.
Population: 28,438
High school graduation rate: 76%
Walmart rank: 14th in Jersey
When you combine the number of Walmarts and Dollar Stores in the Vineland-Millville metro area, it's not quite clear if there are 15 or 20 of them, but you can be sure, rednecks here have a ton of options when it comes to the finer things in life.
What's more redneck than price comparing at discount stores? When Dollar Tree is outta pink flamingoes, just head on down to Family Dollar.
There simply is no excuse for showing up to a South Jersey possum roast empty handed.
4. Woodbury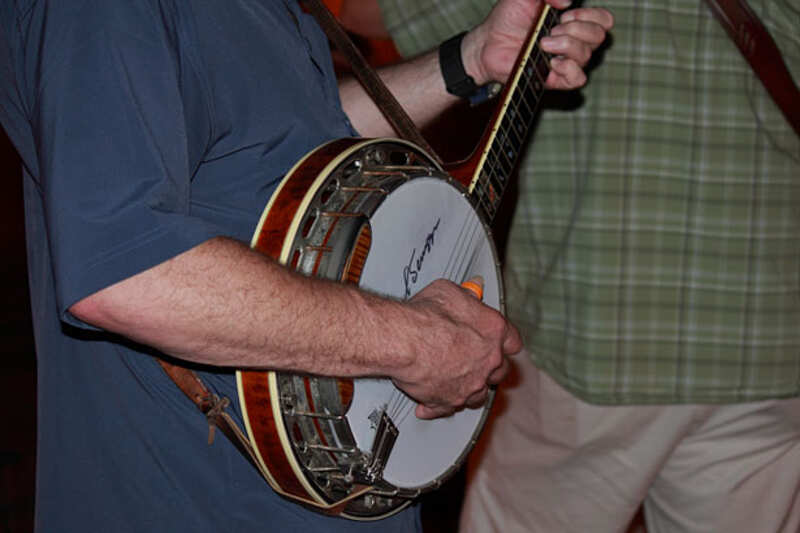 J and D Discount Liquor, Woodbury, NJ. Google Maps
Population: 10,187
Mobile home park rank: 15th
Chew factor: 15
Bars per capita: 12th in Jersey
Right across the river from the Philadelphia International Airport is the small redneck town of Woodbury. When you look at the data, you can tell why so many necks call this place home.
There are quite a few mobile home parks in the area, and Woodbury has one of the highest number of bars per capita in the state. Which means lots of rednecks are coming home plowed from the bars, grabbing a few Busch Lights and watching the planes land from their trailer park porches.
You can see Woodbury when you're landing at PIA. That must be quite a sight.
5. Hammonton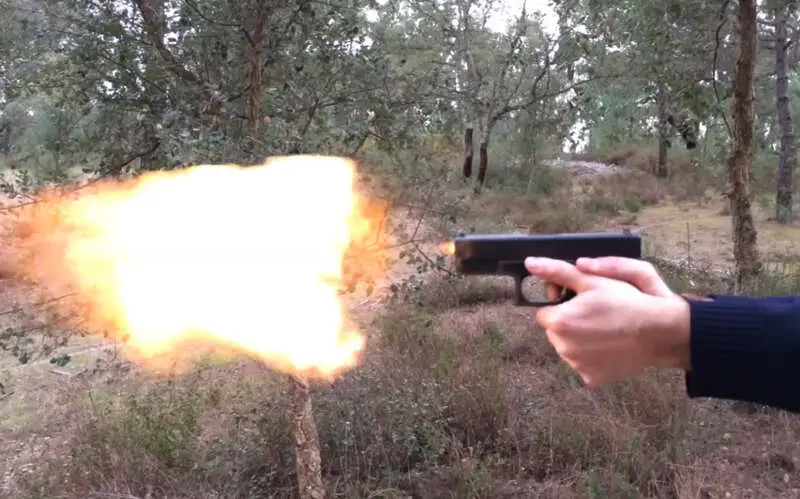 Banger's Sport Shop, Hammonton, NJ. Google Maps
Population: 14,745
High school graduation rate: 78%
Gun stores per capita: 12th in NJ
Chew factor: 17
Well you ain't runnin' out of smokes and chew in Hammonton, that's fer sure. The number of tobacco stores in the area – what we call the 'chew factor' – is the 17th highest in the state.
This area has been described as ghetto in the woods by many people. Whether or not it's 'ghetto' isn't our goal here today. But you can see why necks simply love it here. It's at the base of the Wharton State Forest, where anyone with a pulse can shoot at deer, turkey, squirrels, rabbits, fish, dragonflies, each other…
Just watch out fer chiggers and ticks. And that wascally Jersey devil!
6. Hackettstown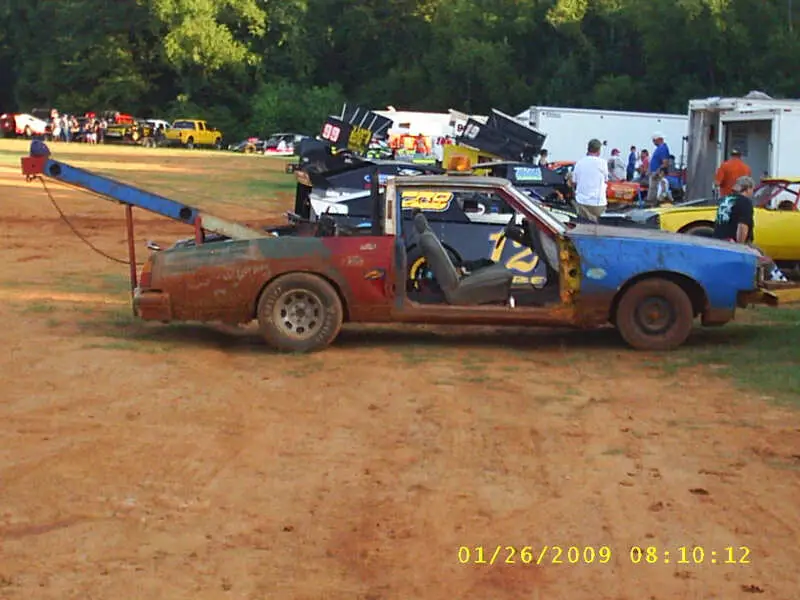 Black Stones Bar and Grill, Hackettstown, NJ. From their Facebook page
Population: 9,743
Walmart rank 15th
Fishing/bait shops per capita: 14th in NJ
High school graduation rate: 80%
Hackettstown is probably the only city on this list that's actually close to a lot of people. Located in central Jersey about two beers (or five) outside of Newark, you might call them the rednecks with paychecks.
There are lots of necky things here, such as places to get fishing bait and cheap groceries. And it's relatively close to the hills. Most of the rednecks who live here are most likely city slickers with the newest Fords and Chevys who take their families out on lengthy trips into the wilderness in the weekends.
But they still drink Busch Light.
7. Villas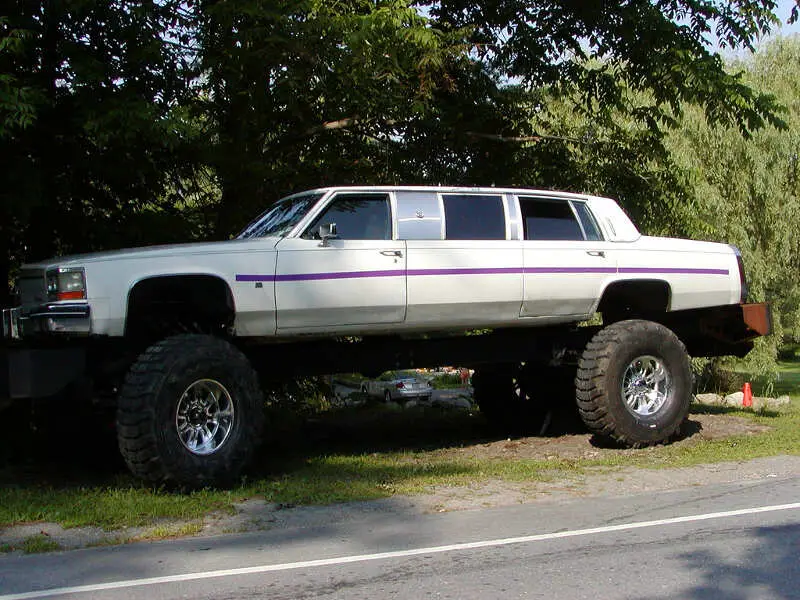 Budd's Tackle and Live Crabs, Villas, NJ. Google Maps
Population: 9,410
High school graduation rate: 76%
Mobile home parks per capita: 5th
Fishing shops per capita: 10th in NJ
Way at the tip of Cape Bay is the tiny city of Villas. Down here, you've got your saltwater rednecks who most likely spend the day plowing through Old Milwaukees and re-wrapping their crab cages in duck tape.
And any redneck knows it's always crabbing season. That 'No Crabbing' sign is for everyone else.
There are a ton of mobile home parks, trailer parks and camping spots along this stretch, too. Nothing's more redneck than blaring around a campground with yer big ole truck with ole Yeller in the back.
8. Newton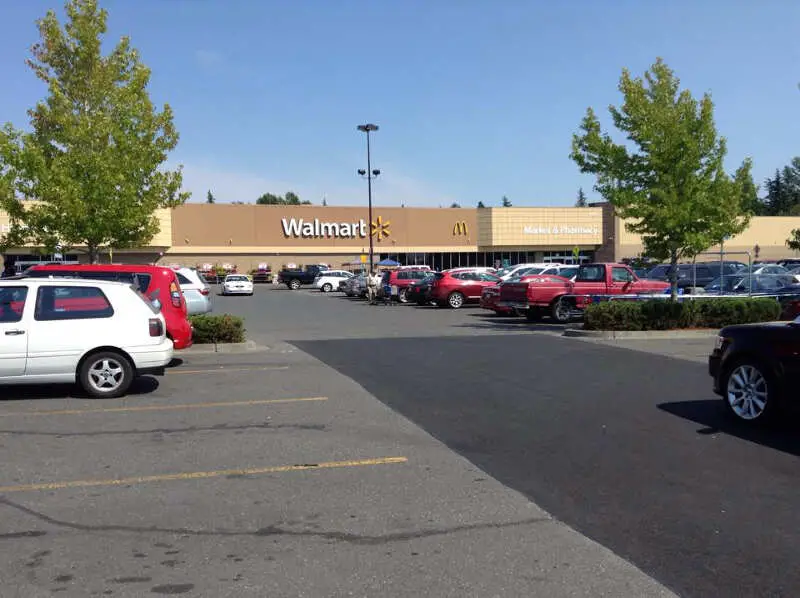 Simon Peter Sport Company, Newton, NJ. Google Maps
Population: 7,983
Walmart rank: 13th
Chew factor: 15
Hey now, North Jersey, it's about time ya'll represent! Newton necks have it made because it's a lot less populated up there in the wilderness, so they can do as they wish.
There's enough up here to keep a redneck occupied for their entire lives. In fact, a baby redneck might grow up and never have to leave their safe zone on the west side of Route 206.
Some probably don't.
9. Woodstown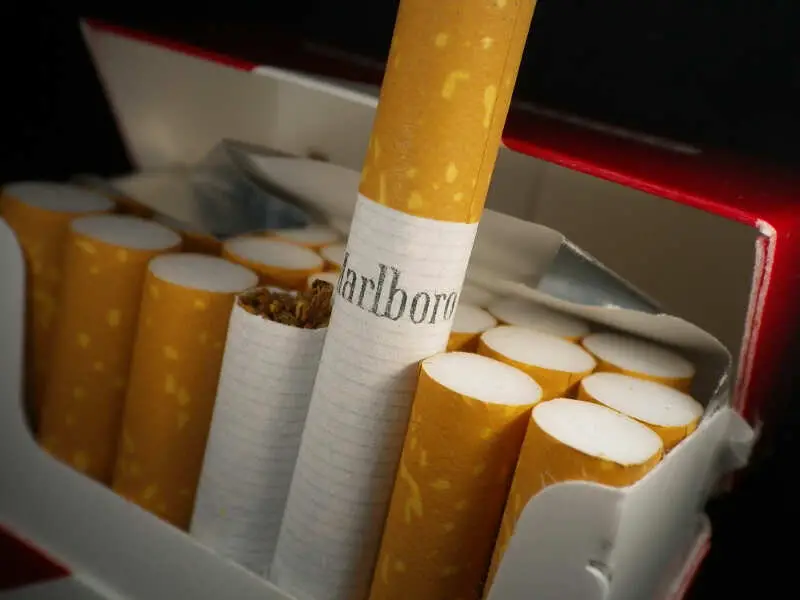 The Corner, near Woodstown, NJ. Google Maps
Population: 3,493
Fishing stores in the area: 12th in NJ
Mobile home parks in the area: 12th
Oh come on, Woodstown. You know you're all real rednecks at heart. You're surrounded by redneckness on every level in each direction. While you're all weathier and more successful than your South Jersey redneck peers, admit it. You love to hunt, fish and throw back cheap beer just like the rest of em.
Maybe you should let the inner redneck you come out more often. You just might like it.
10. Blackwood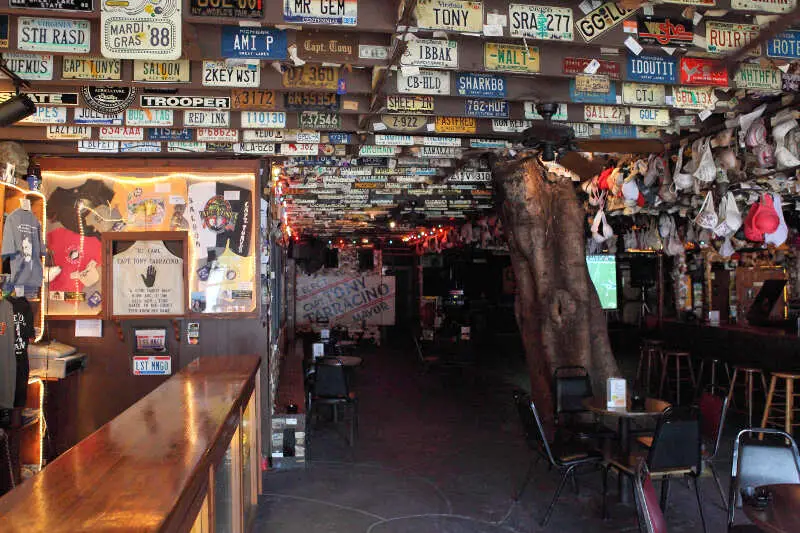 Skeeters Pub, Blackwood, NJ. Google Maps
Population: 4,545
Dollar stores in the area: 5th in Jersey
Walmarts per capita: 2nd
You've got it made, folks who live in the Blackwood area. A Walmart all to your own is like short lines at Disneyland. And, you've got many discounted outlets in the area, including your very own Royal Bargains!
Plus, folks in this CDP are perfectly located. They're not too far south, meaning they get a trip to the city when there's a sale on camo.
However, the in-law redneck cousins from the Vineland area probably want to drop by occasionally and throw a few back by the campfire.
Anything for another redneck.
There You Have It
According to the official dictionary definition of a redneck, and based on stereotypes that the internet says are true, using science to determine the most redneck cities in a state can't be too far off. If you're analyzing smaller cities in New Jersey with blue collar workers, where people have lots of options for drinking, fishing, hunting and Walmarting, this is an accurate list.
If you're curious enough, here are the least redneck places in New Jersey:
Penns Grove (Pop. 5,116)
Franklin (Pop. 5,049)
East Freehold (Pop. 5,586)
Springdale (Pop. 14,901)
Princeton Meadows (Pop. 13,509)
We also wrote a story on the worst places to live in New Jersey if you haven't seen it yet. Click here to read it.