Is there anything really wrong with being called a Virginia redneck? Most rednecks would say, "I don't care what you call me, as long as you call me for supper."
Rednecks are a part of our culture. They are hailed as being great in our song lyrics. They're prominently featured in reality television. There are even video games about rednecks.
So, you'd think people who are rednecks would be proud to be called a redneck.
Wait. What is a redneck anyways? Well, according to the official bible of literature, the Merriam-Webster Dictionary, a redneck is:
" a white person who lives in a small town or in the country especially in the southern U.S., who typically has a working-class job, and who is seen by others as being uneducated and having opinions and attitudes that are offensive"
Plus, we thought why not add in a few stereotypes? Cause, you know, rednecks live in mobile home parks and they like to hunt, drink, smoke and shoot things. And shop at Bass Pro Shops, Walmart and Dollar General.
Using that criteria, it's not hard to scrape the internet, run some scientific data on where rednecks might live in Virginia, and then put out a list.
Because, the data never lies, does it? So hold our beers and watch while we run some rankings!
After analyzing 174 of cities between 5,000 and 40,000 people in the Commonwealth, we came up with this list as The Most Redneck Cities in Virginia:
Clarksville
Read on below to see how we crunched the numbers and how your town ranked.
For more Virginia reading, check out:
What redneck criteria did we use?
In order to rank the most redneck cities in Virginia, we had to determine what criteria makes a redneck.
We threw a lot of criteria at this one in order to get the best, most complete results possible. Using Yelp and Google Maps, this is the criteria we used:
The dictionary definition categories
Small towns
Least amount of high school graduates
Lives in the south
And the stereotypical categories
Number of dive bars per city
Number of mobile home parks per capita
Number of tobacco stores per city
Number of guns and ammo stores per city
Walmarts, Bass Pro Shops, Dollar Generals and Piggly Wigglys nearby
Note: For the sake of getting reliable numbers, we counted places within a city's border, as well as within a short driving distance.
If you'd like to see the complete list of cities, from most to least redneck, we put in a list of the top 150 cities in a chart at the bottom. Hope you're on there if you want to be.
Edit: Due to popular demand, we also have Virginia redneck t shirts for all of the top 10 cities. Click here to see them.
1. Woodstock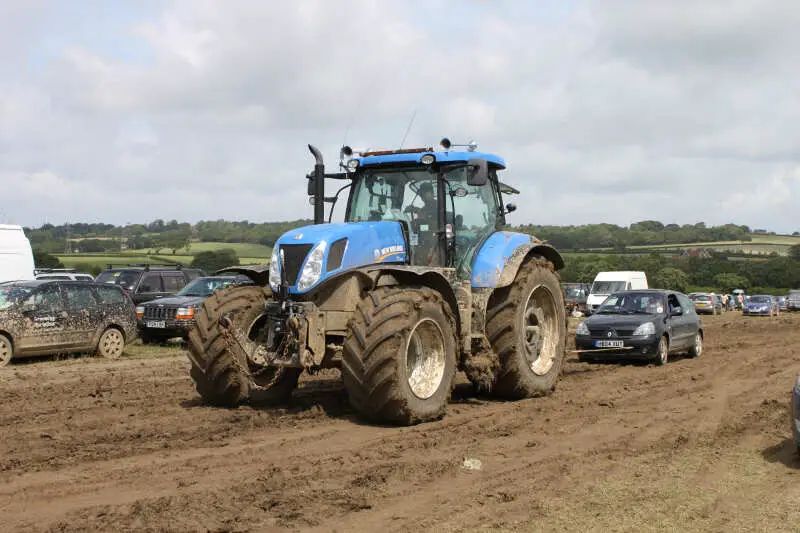 G & S Wild Country Outfitters, Woodstock, VA. Source: Their Facebook page.
Population: 5,099
Gun stores per capita: 38th
Fishing shops per capita: 4th
Mobile home parks per capita: 11th in the state
High school graduation rate: 84%
Congratulations, Woodstock. You have the official bragging rights as being named the most redneck city in the entire state of Virginia. You may now brag to your friends and share this endlessly on your Facebook walls.
Lets see why. Woodstock has the 4th most fishing/tackle stores per capita, and the 11th most mobile home parks per capita in the state. Plus, they even have a Walmart all to themselves way out here. Cheap bait!
Woodstock is way up in Shenandoah County, near the Maryland state line. Tucked away in between the hills of the eastern Appalachians along I-81, there's a lot for rednecks to do. They have the North Fork of the Shenandoah River running right through town, where you've got some of the top smallmouth bass fishing in the eastern U.S.
There's lot of hunting spots listed for sale in the Woodstock area, so you know the big and small game shooting is great.
You can understand why so many rednecks live here. It's 91% white, and many of the residents have blue collar jobs. That's so redneck.
2. Warrenton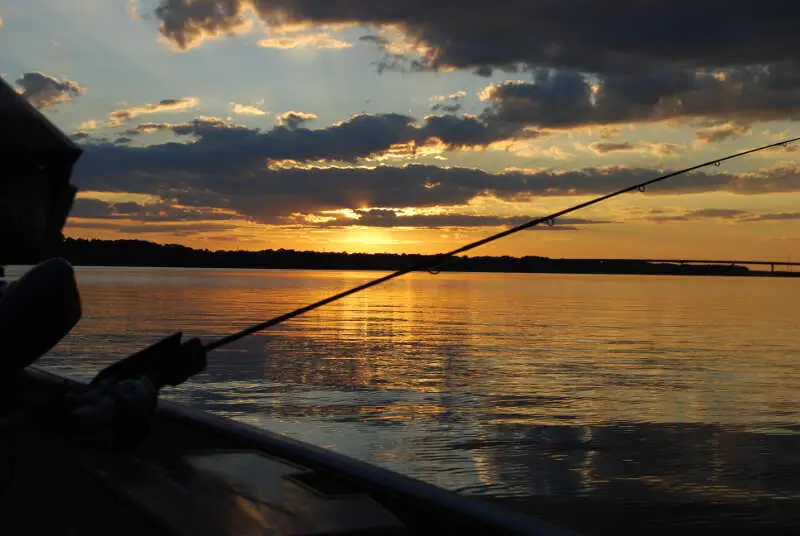 The boys at Warrenton Arms and Outdoors, Warrenton, VA. Source: Their Facebook page
Population: 9,571
Gun stores per capita: 1st in the state
Bars per capita: 8th in Virginia
Fishing/bait shops per capita: 1st
Where can you get tons of guns, ammo and fishing gear, plus spend the afternoon elbowed up to a local bar? In Warrenton, Virginia, that's where.
You've got more gun stores per capita and more places to get your bait and tackle than anywhere else in the state. You're gonna have to drive a bit though to throw in your line, unless you want to troll in some possibly private lakes and ponds. But when did a 'No Fishing' sign ever stop a redneck?
Rednecks who want to ditch the truck and camo have the option of fox hunting in Warrenton, too. Have you ever met a preppy redneck you didn't love?
3. Ashland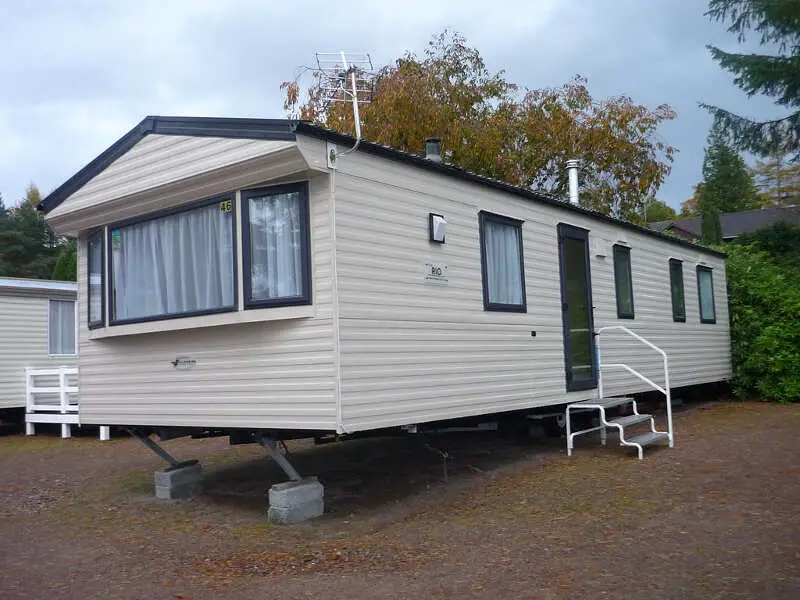 Source: Green Top Sporting Goods Facebook page, Ashland, VA
Population: 7,239
High school graduation rate: 82%
Tobacco stores per capita: 1st in Virginia
Fishing/tackle per capita: 2nd in the state
Mobile home parks per capita: 10th
Ashland might be where you've got a lot of city-slicker rednecks. Located just outside the Richmond beltway, you've got a ton of options to gear up your tackle box for a weekend out on the river. Nearby is the South Anna River, which has great spinning, fly fishing and baitcasting.
You'll probably see lots of redneck dads with their kids out here on the weekends. And, extra bonus: Ashland has a Bass Pro Shops, where you have endless isles of redneckery at your disposal.
Plus, there are more tobacco stores per capita in the Ashland area than anywhere else. Cheap chew!
4. Abingdon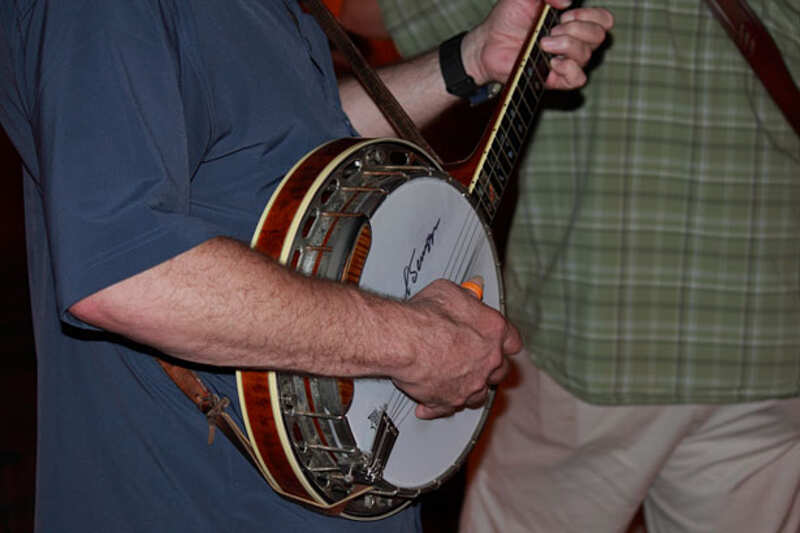 Locals caught a biggie at Virginia Creeper Fly Shop, Abingdon, VA. Source: Their Facebook page.
Population: 8,166
Bars per capita: 25th in Virginia
Fishing gear per capita: 26th in the state
Tobacco stores per capita: 4th
Abingdon is a smallish blue collar city that's 92% white. Located down I-81 near the Tennessee state line, there are a ton of great fishing and hunting options. No wonder why so many rednecks pile into this place.
Abingdon has the 4th highest number of tobacco stores in the state, per capita, as well as a high number of bars and fishing shops. Locals can pile into JJ's Restaurant to drown their sorrows over some country fried steak and tell stories about how big that bass was that got away.
Unfortunately, you have a short 20 minute drive to Walmart to get the best deals on rods and reels.
5. Manassas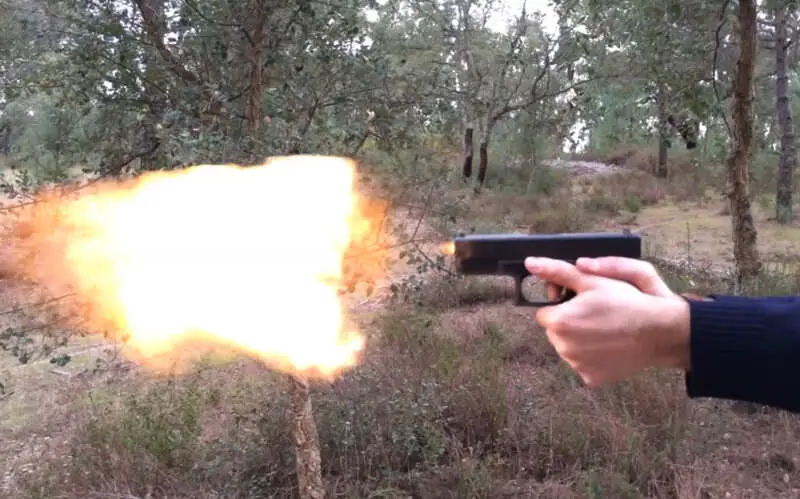 Locals all geared up at Virginia Arms Company in Manassas, VA. Source: Their Facebook page.
Population: 37,943
Gun and ammo shops per capita: 11th in the state
Tobacco shops in the area: 13th
Bars in the area:12th in the state, per capita
Tobacco stores per capita:13th in the state
There's some debate online whether or not Manassas is still 'really' redneck or just 'kinda' redneck, since, apparently the city has undergone some changes over the last several years. However, these numbers indicate it's still heavily redneck.
You have a ton of options for getting your smokes and chew, and several dive bars in the area to gather to talk about when rut is gonna hit.
Here's what a commenter on City-Data has to say about Manassas: "Man have we got the most annoying redneck neighbors living across the road from us. You can tell they're rednecks alright because their truck has got at least five or six different colors on the thing and sometimes when they're out in the front yard they have a habit of being pretty god dang loud as well."
Take pride, Manassas rednecks. They're talking about you.
6. Richlands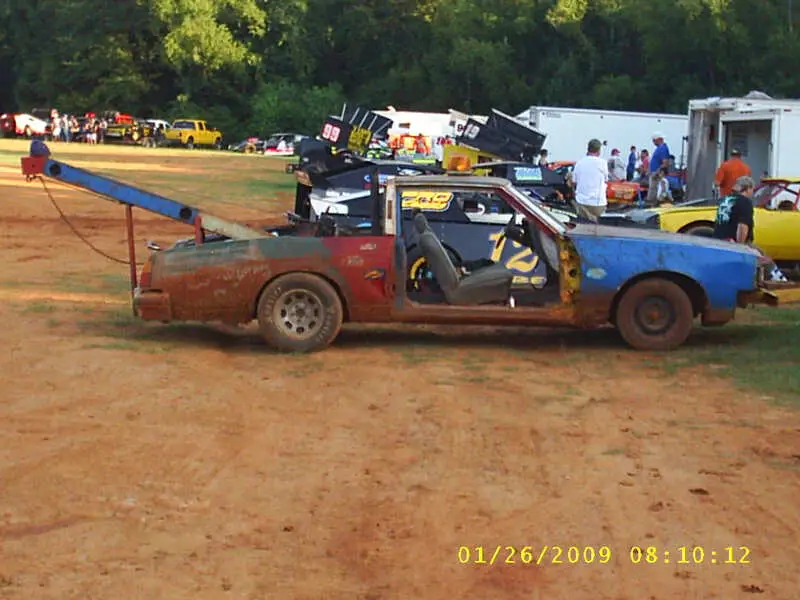 H.V. Sporting Goods, Richlands, VA. Source: Their Facebook page
Population: 5,811
High school graduation rate: 72%
Mobile home parks per capita in area: 11th most in Virginia
Tobacco shops per capita: 15th most
Fishing stores per capita:9th most
Waaaaay out on Route 460 near the West Virginia/Kentucky border is Richlands, which is a blue collar town that's 98% white. Here, you have a high number of fishing options per capita, and plenty of places to shop for your smokes and chew.
You've also got a Dollar General and H.V. Sporting Goods, so the kids can grab cheap pop, while you get some fresh bait and then head down to the Clinch River to get some of the finest trout fishing in the eastern U.S.
Rednecks roam freely in this part of the state. You could consider it redneck heaven.
7. Covington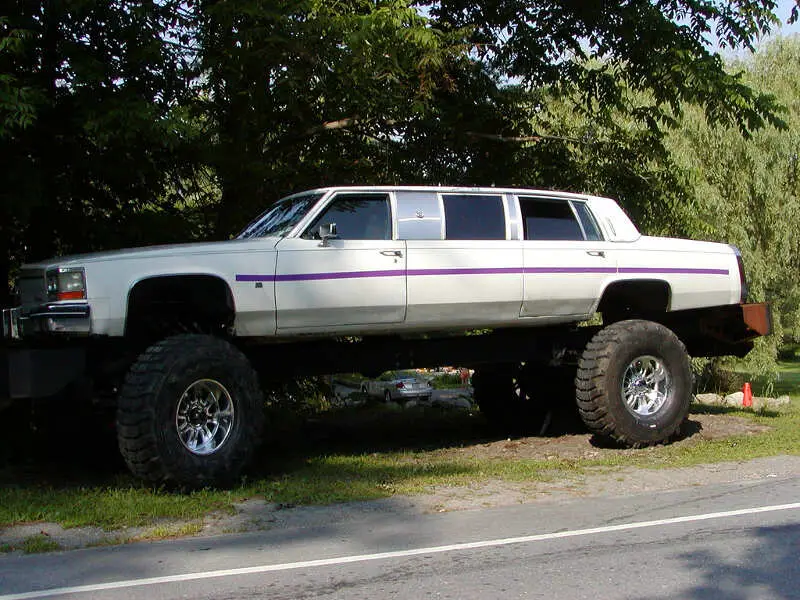 One of many fishing areas within Covington, VA. Google Maps
Population: 5,903
Bars per capita and the area: 16th most in Virginia
Gun stores per capita: 7th in the state
Tobacco stores per capita: 17th in the state
Mobile home parks in area: 10th most
In the middle of the Appalachian mountains along I-64, you'll find little Covington, which is just about as redneck as you can get. Covington has the 7th most gun stores per capita in the state, the 16th most bars per person, and the 16th most fishing/bait shops in Virginia.
And, they have a Walmart SuperCenter, a Dollar Tree and several pawn shops all to themselves. You can bet way out here, everyone knows who shot the biggest buck every fall, and whose kid shot his limit the most times.
8. Marion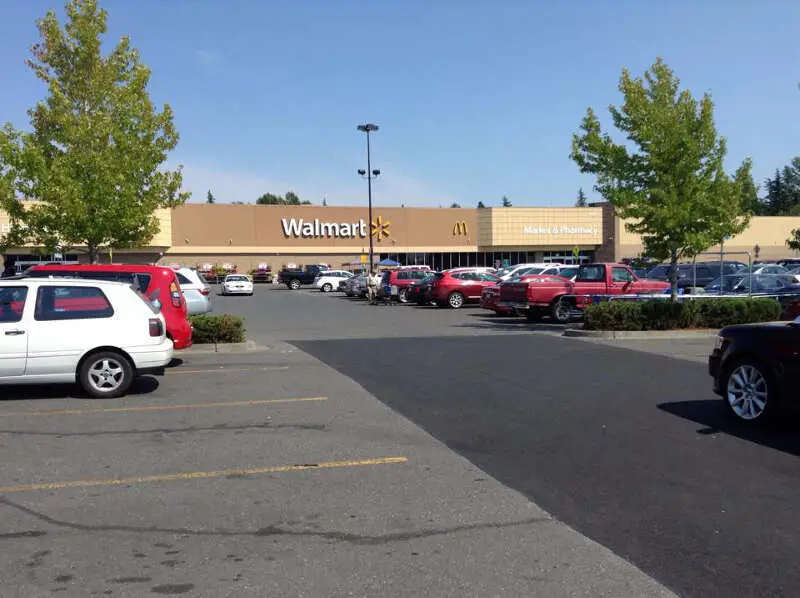 The game practically walks right onto your yard in Marion, VA. Google Maps
Population: 5,943
High school graduation rate: 80%
Fishing stores per capita: 13th in the state
Ammo per capita: 17th in the state
You can see why so many rednecks live here per capita. Another city along the I-81 corridor in northern Virginia, Marion has the 13th most fishing shops/bait stores and the 17th most bars in the area in the state. Plus, it's almost 90% white.
Rednecks here have endless options for fishing and hunting out here. And, of course, there's a Walmart in town.
Marion also has a huge part in the development of Mountain Dew. That's a very redneck drink, and there's been chatter online that rednecks should fly a Mountain Dew flag next to their confederate flags. That's a little extreme, but you get the point.
9. Clarksville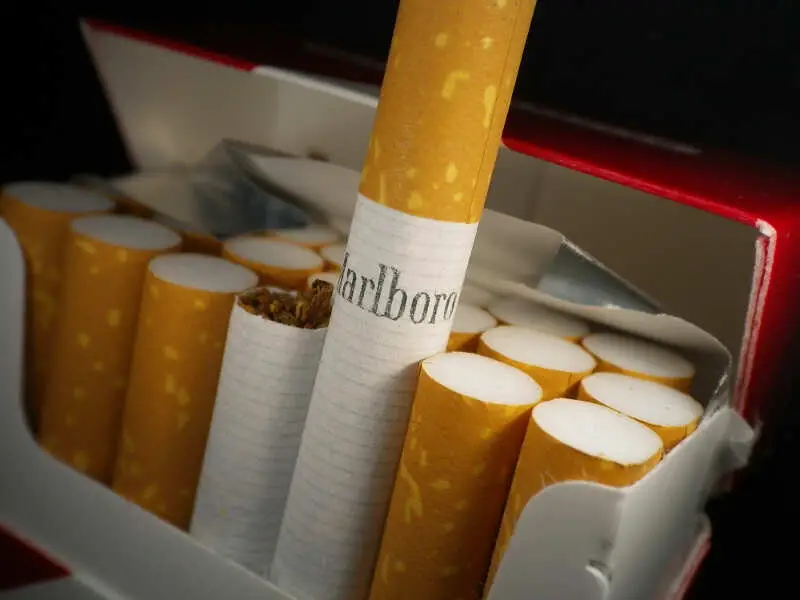 Customer right outside of Bobcat's Bait & Tackle, Clarksville, VA. Source: Their Facebook page.
Population: 1,130
High school graduation rate: 77%
Fishing stores per capita: 5th in the state
Tobacco stores per person: 22nd
Tiny little Clarksville has a huge history of tobacco production, so you think the tobacco stores per capita would be a lot higher. But, you'd most likely see people chewing in church here.
Located along the Roanoke River, this place is just the tits when it comes to fishing opportunities. You can gas up the truck and boat and get your night crawlers and shad at Bobcat's Bait and Tackle, which has a website so redneck it's got bass wallpaper on it.
10. Winchester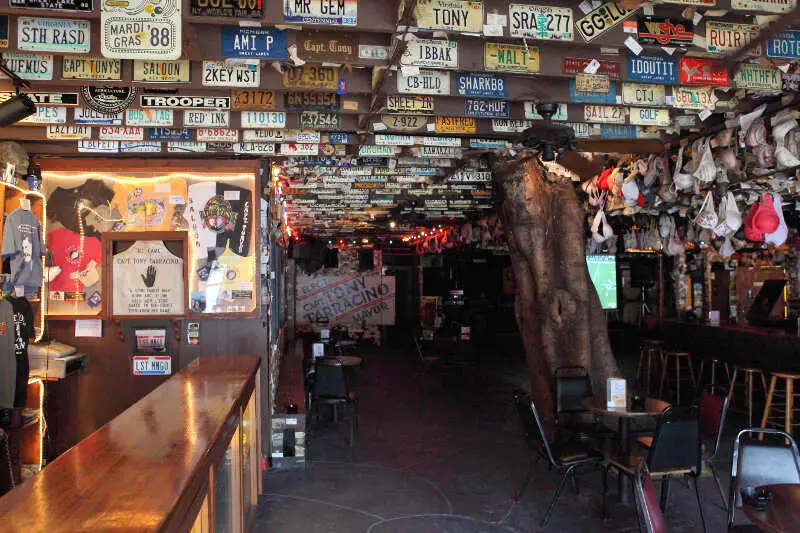 Backseat Bar & Grill, Winchester, VA. Source: Google Maps.
Population: 26,230
Gun stores: 13th most per capita in Virginia
Mobile home parks per capita and in area: 10th most
Bars per capita: 5th in VA
You can understand why rednecks would make Winchester their home. You've got a lot of options for buying your ammo and your chew. There are several rednecky bars in the area. And most importantly, several mobile home parks in the area.
Did you know Winchester is the birthplace of Rebecca Boone, the wife of frontiersman Daniel Boone? He was one of the original American rednecks.
It sounds like there are a lot of lady rednecks carrying on her tradition in Winchester, even to this day.
There You Have It
According to the official dictionary definition of a redneck, and based on stereotypes that the internet says are true, using science to determine the most redneck cities in a state can't be too far off. If you're analyzing smaller cities in Virginia with blue collar workers, where people have lots of options for drinking, smoking, hunting and Walmarting, this is an accurate list.
If you're curious enough, here are the least redneck cities in Virginia, according to science.
Wyndham (Pop. 9,610
Greenbriar (Pop. 8.050)
Floris (Pop. 8,418)
Cascades (Pop. 12,039)
Belmont (Pop. 5,663)
Edit: We have T shirts available for all of the top redneck cities in Virginia. Click here to see them.
We published a story on the 10 worst cities to live in Virginia, that might be more 'stimulating' reading for your day. Click here to read it.