This article is an opinion based on facts and is meant as infotainment. Don't freak out.
Swipe left for slideshow
You know that tight feeling in your chest when you had watch Trent Richardson run the ball? That's stress.
And there are certain places in Indiana that have more to stress out about then just football.
There are things like dealing with ever-longer commutes, and working longer and longer hours, and just trying to find a job. But which places in Indiana take being stressed to the next level?
It turns out the good people of Hammond have earned the dubious distinction of being the most stressed out place in Indiana. The city is at the top of the pack of the 10 most stressed out places in Hoosierville:
Hammond
Connersville
Brazil
Elwood
New Castle
Lake Station
Frankfort
East Chicago
Martinsville
Indianapolis
Read on to see why these places in Indiana could use a Xanax.
How We Measured Stress In Indiana (Without Stressing Out)
In order to measure stress, we selected a set of six criteria that reflect its root causes for most people and used them to look at the 106 places in Indiana with a population over 5,000 according to the 2013 American Community Survey:
Percentage of population with a long commute (over 20 minutes)
Unemployment Rate
Hours worked
Population density
Percentage of income spent on rent
Percentage of population without health insurance
The higher any of these was, the more stressful the people of the place are.
Our data is from the U.S. Census' American Community Survey for 2009-2013.
We ranked each place from 1 to 106 (with one being the most stressed side of the scale) in the six individual criteria. These ranks were then averaged into Stress Score, the lowest of which was the most stressed out place in Indiana.
Below, we'll take a look at the standout stress stats for each top 10 most stressed places, and wrap the whole thing up with a detailed ranking of all 106 places we analyzed.
1. Hammond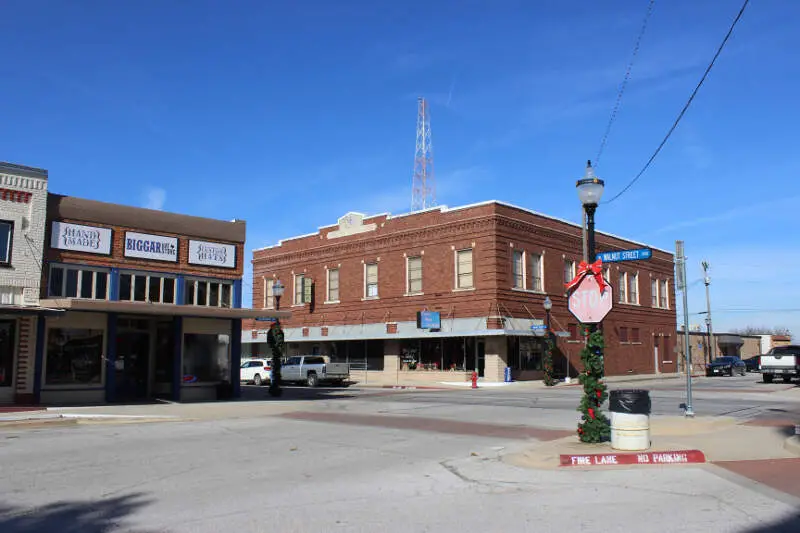 Source: Wikipedia
The unassuming city of Hammond ranks as the most stressed out place in Indiana.
Its stress probably originates somewhat due to the fact that it's so close to the south side of Chicago. Yuck.
Hammond has the 3rd highest population density in Indiana and the 8th highest percentage of people without health insurance. That makes the place something of a glorified day care where you're sure to get sick (by being around too many people) and then have to pay for it out of pocket.
So maybe that's why there's no one in the picture of the park.
2. Connersville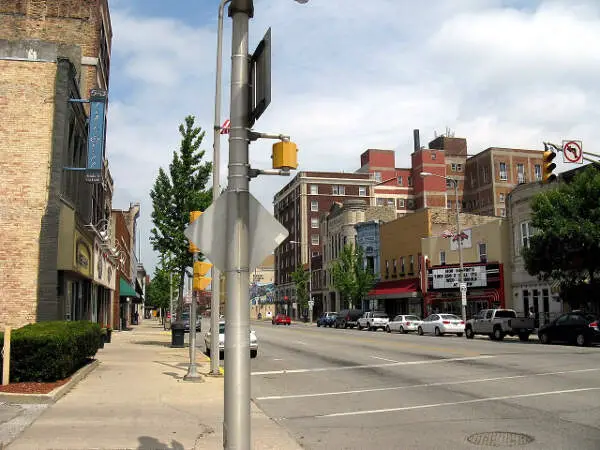 Source: Wikipedia
Wow, you know you're setting yourself up for stress when you live in a "third class city". And, true to form, Connersville ranks as the second most stressed place in Indiana.
Compounding on its third class status is the fact that the city has the 3rd highest unemployment rate in Indiana, partially due to the steady loss of manufacturing jobs in the area. Add to that the fact that residents have to spend a big part of their paycheck on rent (8th highest in Indiana), and you have a recipe for high blood pressure.
3. Brazil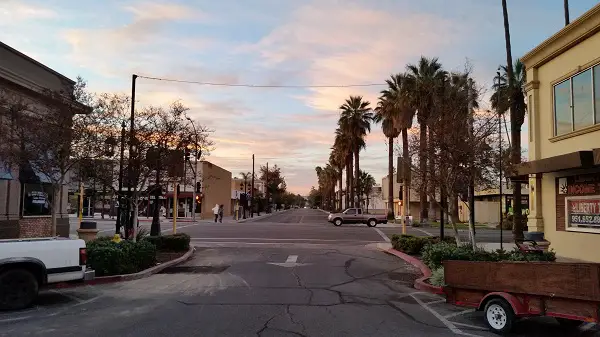 Source: Wikipedia
The people of Brazil must have took the loss in the world cup pretty hard as they rank as the third highest stress capital of… Indiana? Oh wait, I had the wrong Brazil in my head. It must be stressful never living up to the expectations when someone asks where you're from and you have to follow up Brazil with Indiana.
#ohsnap
Seriously, Brazil ranks as having the 5th highest cost of rent as a percentage of earnings and the 12th highest population density. So you, and your relatively close packed neighbors, can stress out together.
4. Elwood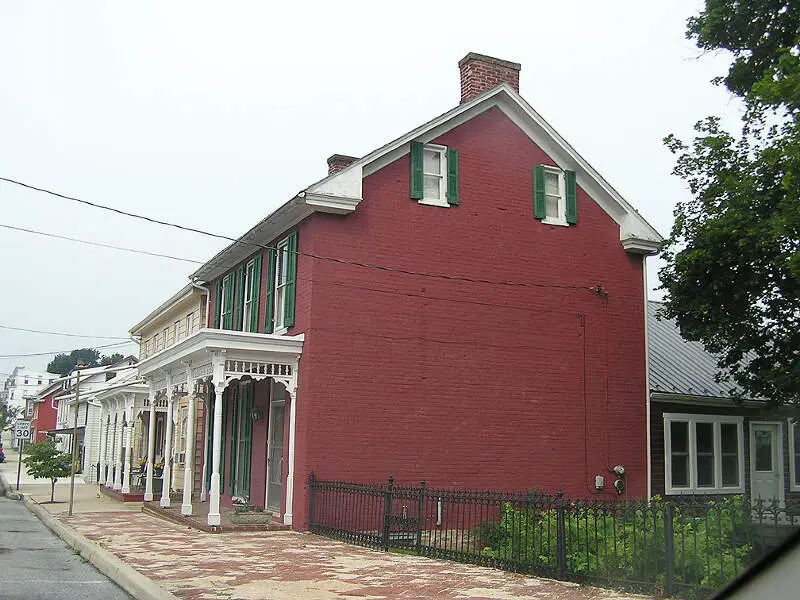 Source: Wikipedia
There are two warring factions in Elwood — the Madison County side and the Tipton County side. The result is one highly stressed city.
And even if there isn't a war and both sides actually get along (which makes for a much more boring intro), then there is plenty of to stress over. Not the least of which is the incredibly long commute times — the 6th highest in the state and the highest of any place in the top ten by a large margin.
I'd argue that commutes are the worst thing in life. Stuck in car driving to a place you'd rather not be. Every day. With traffic sometimes. Twice a day.
If you're not stressed after that, you're probably not American.
5. New Castle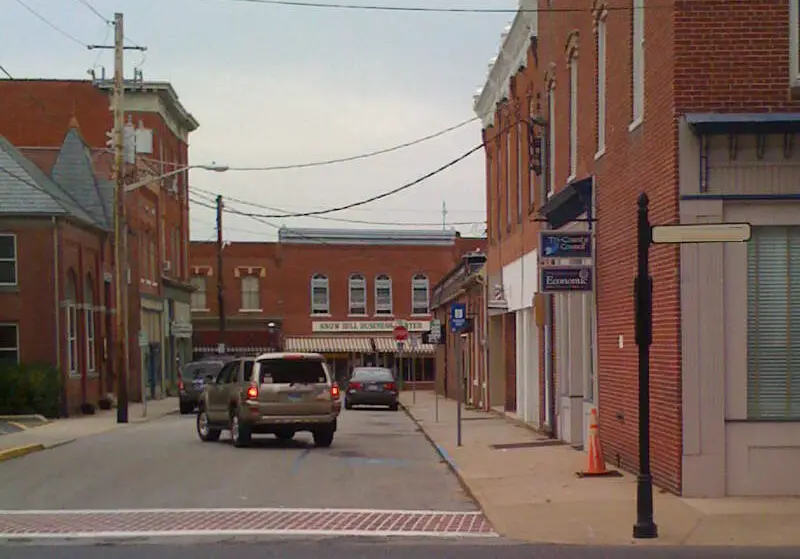 Source: Wikipedia
Sure the image of the Indiana Basketball Hall of Fame pictured above might give the sense that New Castle is a tranquil town. But below the surface boils a pot of stress that ranks as the 5th highest in the Hoosier State. Bob Knight would be proud. That guy had to be one of the most stressed people ever.
So what's the source of the stress? An unemployment rate that ranks as the 5th highest in Indiana and a high rate of uninsured (top 20% of Indiana).
6. Lake Station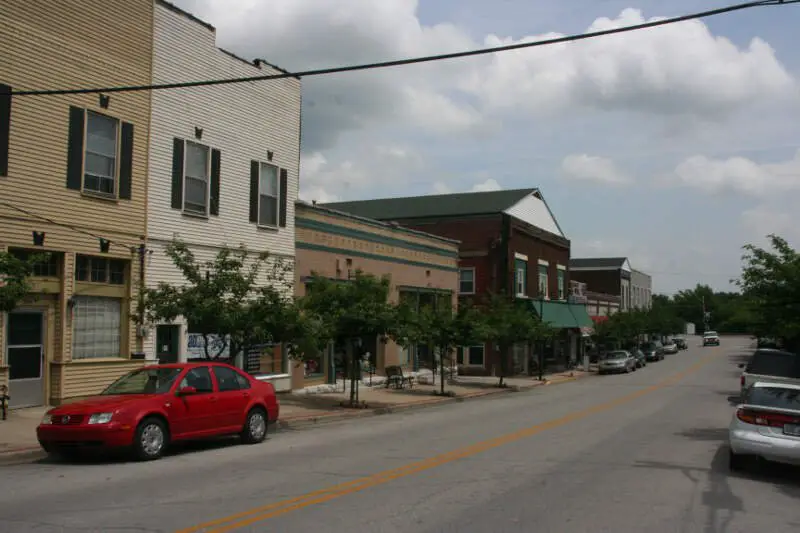 Source: Wikipedia
Lake Station should consider changing its motto from "Our Home Town" to "Our Stressed Town" as it ranks the 6th most stressed place in Indiana.
Stress finds itself stationed here due to the double whammy of having the 2nd highest unemployment rate and the 2nd highest percentage of uninsured residents. If the number of hours worked and population density weren't so low, Lake Station might be the most stressed place in the Hoosier State.
As it stands, the relatively low pop density means you can at least be stressed out by yourself and not be surrounded by too many other people.
7. Frankfort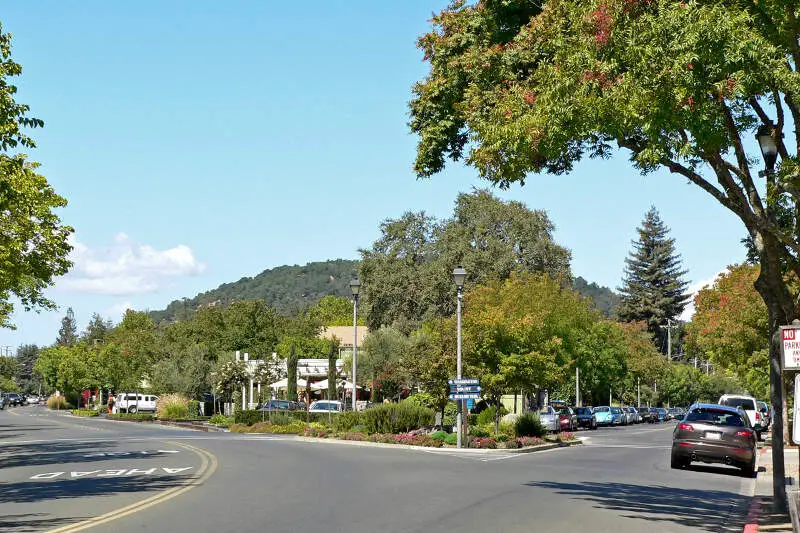 Source: Wikipedia
Frankfort followed a familiar framework on its fast track to frenzied fortune. Sorry, had to go for it.
In non-alliteration English, that means Frankfort is the seventh most stressed place in Indiana for reasons similar to the previous six places on the list. Namely, a combination of high percentage of uninsured persons and high population density.
Upon quick reflection, it seems like these places should really be welcoming Obamacare, if for nothing else than their stress levels. But as we know, Hoosiers tend to turn their noses up at government handouts.
8. East Chicago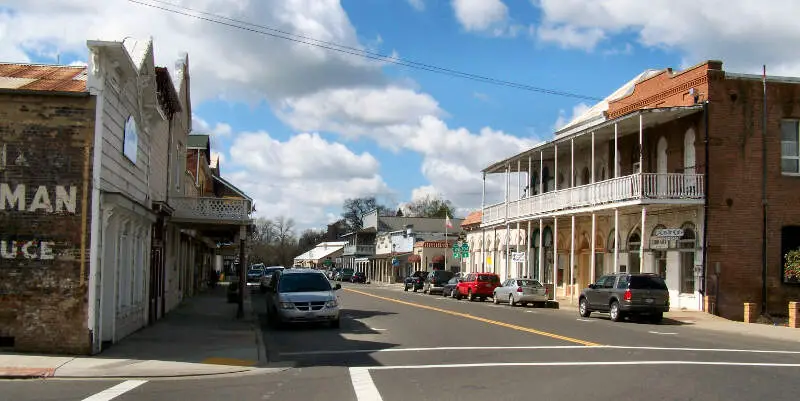 Source: Wikipedia
Anyone who has spent time in Indiana can understand why East Chicago would be so stressful. It's a real pit of a town.
The city is a slightly less stressed version of Lake Station, which is fair given that it's only 20 minutes away. So. much like Lake Station, East Chicago ranks poorly when it comes to unemployment rate and percentage of uninsured.
9. Martinsville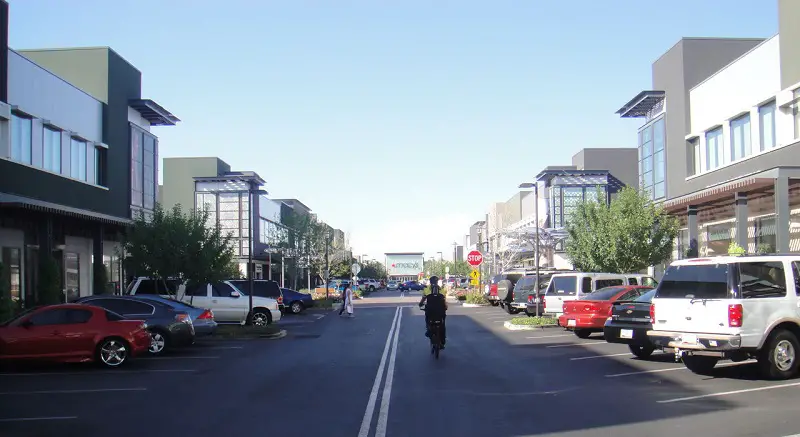 Source: Wikipedia
The apparent "Goldfish Capital of the World" should spend more time in front of a fishbowl or aquarium as it ranks as the ninth most stressed out place in Indiana.
No number of goldfish well help you stress levels when you're stuck in traffic (2nd longest of any place in the top ten) and jam packed next to your neighbor (13th highest pop density in Indiana). In fact, that level of density might make you think you're the one living in the fish bowl.
10. Indianapolis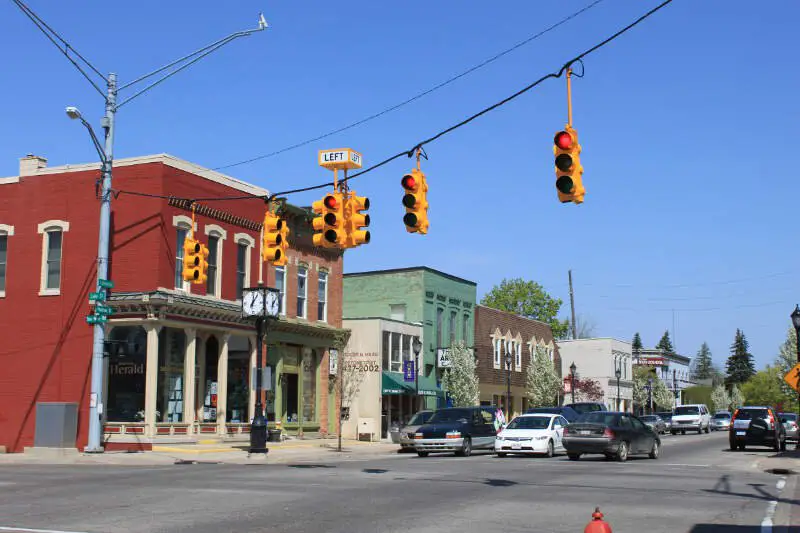 Source: Wikipedia
Ahh, no city is safe from the clutches of stress, not even Indianapolis — the tenth most stressed place in Indiana.
The appearance of Indianapolis on the list means that over 10% of the population of Indiana is really stressed at any point in time.
Indianapolis doesn't stand out as being too bad in any particular category. It's just generally stressful living here. People here are kinda stressed about everything without totally pulling their hair out about any one thing in particular.
Stress by a million paper cuts as it were.
See, while most people claim that living on the coasts is stressful, even in the midwest, you'll find stress levels far above average.