This article is an opinion based on facts and is meant as infotainment. Don't freak out.
Swipe left for slideshow. Article continues below.
Advertisement
[adrotate banner='4′]
There are lots of people who throw the term 'ghetto' around. But which of the largest cities in Wisconsin are the most ghetto of all?
How do you decide if a place is ghetto or not? You ask the internet. According to the Urban Dictionary, a ghetto is defined as:
"urban; of or relating to (inner) city life" and "poor; of or relating to the poor life."
Using that criteria, it's not hard to scrape the internet, run some scientific data on where ghettos might exist in a state, and then put out a list.
After analyzing the largest cities here, we came up with this list as the most ghetto places to live in Wisconsin:
In case you're wondering, Elm Grove is the least ghetto city of all we measured.
Read on below to see where your hometown ranked and why.
For more Wisconsin reading, check out:
Advertisement
[adrotate banner='5′]
What ghetto criteria did we use?
In order to rank the most ghetto places in Wisconsin, we had to determine what criteria defines a ghetto city or neighborhood.
Since a ghetto is defined as a poor area, we used income levels, crime and education levels as a guide to determine where the most broke citizens of a state live.
Additionally, the staples of inner city life include cheap and discounted retail outlets.
We started by making a list of every city in Wisconsin over 5,000 people based on the 2013 American Community Survey.
We threw a lot of criteria at this one in order to get the best, most complete results possible. Using Yelp and Area Vibes, this is the criteria we used:
Household income levels
High school graduation rates
Number of convenience stores
Number of drug stores
Number of discount stores
Crime
Twitter mentions of #ghetto
Note: For the sake of getting reliable numbers, we counted places within a city's border, as well as within a short driving distance.
All of these results are listed in a per capita basis. Meaning number of stores per person in a state. Additionally, high school graduation rates are determined by looking at the total number of people who live in a city, not the current graduation rate of an area's high schools.
For geo-located Tweets, we measured all mentions coming from a city with #ghetto
Advertisement
[adrotate banner='7′]
1. Milwaukee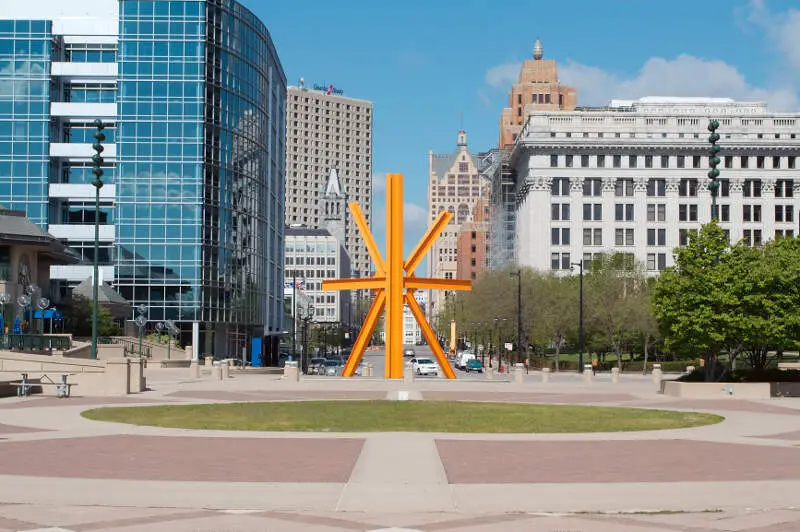 Income: $35,384
Drop out rate: 24%
Crime: Worst
Before you get all riled up, Milwaukee is a great place. But when you look at the data, it's the most ghetto city in the state of Wisconsin. Let's see why.
First off, this is the most dangerous place in the state of Wisconsin. That's probably not a surprise. There were more than 100 murders here in 2013, which is really high for the upper midwest. There were also more than 16,000 robberies here in that same year.
Milwaukee is also the 5th poorest city in WI.
Tons of Milwaukee residents took to Twitter with mentions of #ghetto, as you might imagine. Examples:
"i just want you all to know i survived the ghetto of milwaukee and saw crack for the first time today."
While a vast majority of Milwaukee is ghetto free, the large ghetto areas of Milwaukee are larger than entire smaller cities in the state.
2. Beloit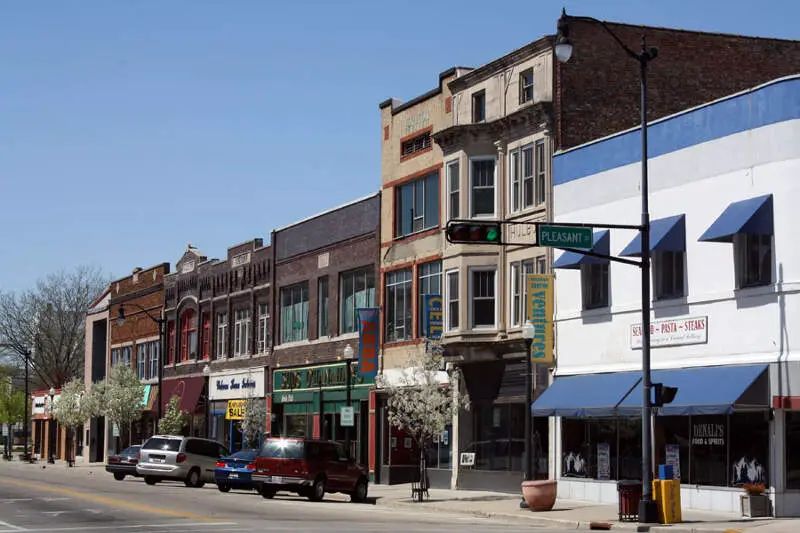 Income: $38,047
Drop out rate: 29%
Crime: 10th highest
Only one other city in Wisconsin has a higher dropout rate than Beloit (Waupan). Nearly 3 in 10 residents here never got a high school diploma by the age of 25.
As a result, incomes are low (9th lowest in WI), and crime is one of the worst in the state. If you spent a year here, you'd have a 1 in 30 chance of being victimized by a property crime.
Said someone on Twitter: "Pretty sure we're in the ghetto of beloit but then again the whole city looks like this"
3. Racine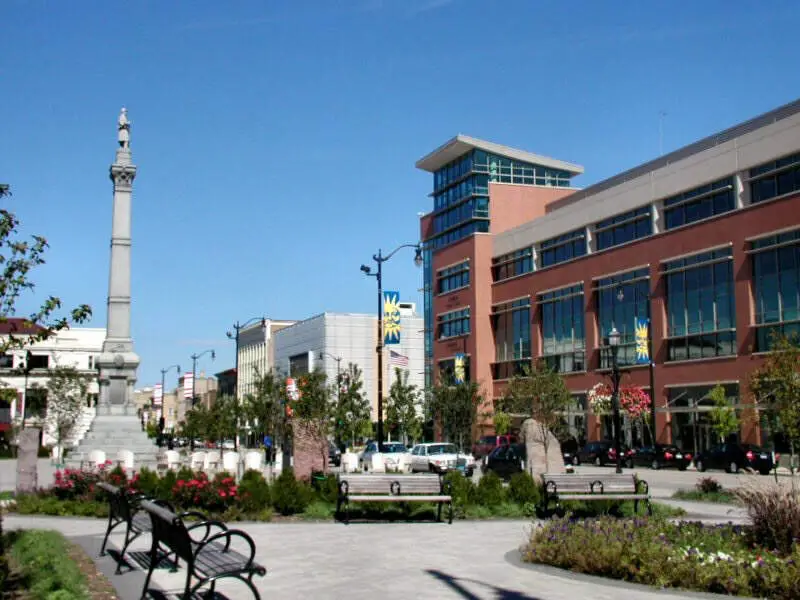 Income: $38,789
Drop out rate: 25%
Crime: 6th worst
Racine is the most affordable city to buy a home in Wisconsin. There's a reason for that – lack of demand. Sure, cost of living makes it a solid choice, and overall, Racine isn't a horrible place to live. But in looking at the data, it's one of the most ghetto cities in the state.
While crime is bad here, apparently, it's improving. Still, statistically, it's the 6th most dangerous city in the state, where you have a 1 in 27 chance of being victimized by a property crime each year.
Additionally, the unemployment rate is 10% here.
There were a lot of #ghetto Tweets coming from the Racine location.
"No matter where you are in Racine, if you go to a gas station it's instantly ghetto."
4. Rice Lake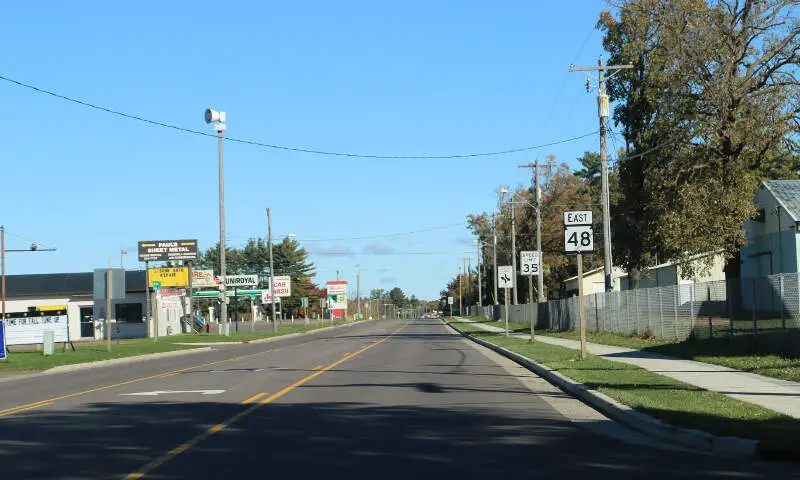 Income: $35,153
Drop out rate: 15%
Crime: 8th worst
7% of the residents in Rice Lake live below the poverty line, which is the 4th highest rate in Wisconsin. Crime is the 8th highest in the state as well.
Sociologists have indicated that a prominence of drug stores and other discount shopping locations are a staple of an 'inner city life.' There are a high number of these type of locations, per capita, in Rice Lake.
5. Green Bay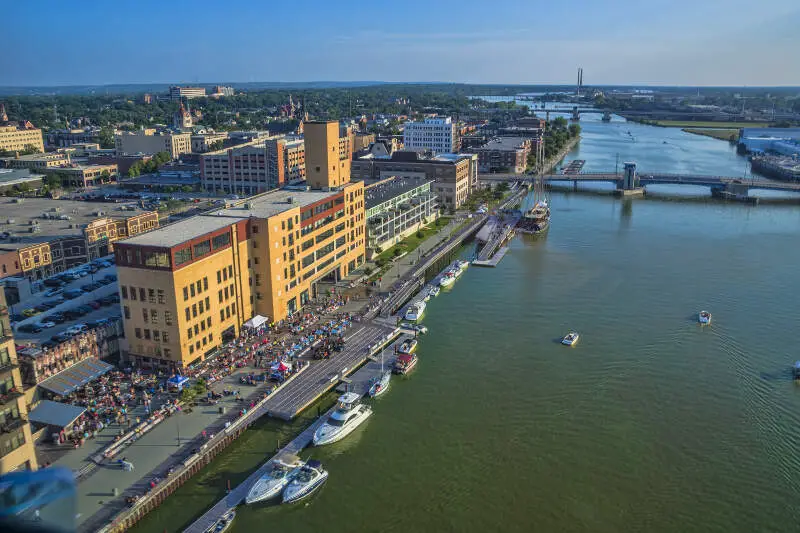 Income: $42,484
Drop out rate: 18%
Crime: 25th worst
Let's clear the air here: If you were to compare Green Bay to most other large cities, it would be night and day. Certainly, Wisconsin is far less dangerous and 'ghetto' overall. But we're comparing cities to one another within the state, and therefore, Green Bay is the 5th most ghetto city in the state.
Is that really a surprise? Incomes and education levels are in the bottom 15%, and crime certainly isn't non-existent. More than 20% of kids and the elderly live below the poverty line here.
Twitter had a field day with Green Bay.
"green bay is getting so ghetto… and unsafe"
"Living in the 'ghetto' of Green Bay is highly entertaining everyday."
6. Merrill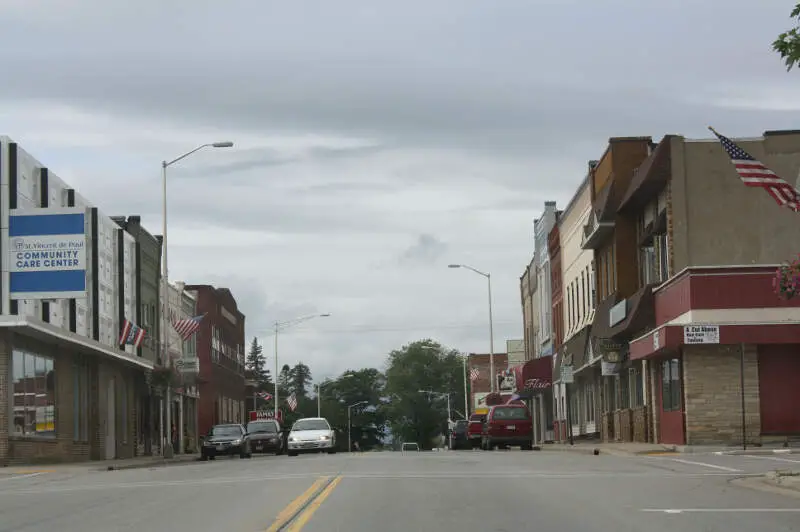 Income: $39,484
Drop out rate: 21%
Crime: 10th worst
1 in 4 children and the elderly live in Merrill, a small city within a short drive north of Wausau.
There really isn't a lot of data on Merrill, save for a really high crime rate and a poor economy. For a city in Wisconsin just over 9,000 people, a total of 171 robberies in a given year is one of the highest rates you'll see.
Here's one perspective of a Merrill resident, which came from City Data:
"Merrill is a dying community of mostly retired people. The younger generation generally leaves for good once off to college and the ones that stay are building meth labs or working $7 an hour jobs at one of the sliver factories. There are almost no good jobs there. Lincoln County is meth lab central and drugs are a huge problem there.
"Merrill has no downtown to speak of anymore because Walmart has come in and basically gutted it."
7. West Allis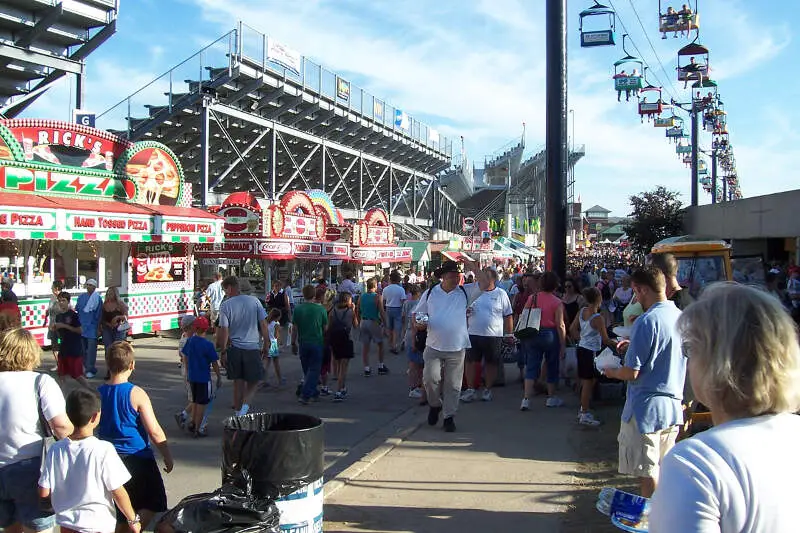 Income: $44,055
Dropout rate: 15%
Crime: 6th worst
You might be surprised to hear that in West Allis, you have a 1 in 21 chance of being victimized by a property crime for each year you are within city limits. That's pretty high for a state like Wisconsin.
For a city of around 60,000, there were quite a handful of #ghetto Tweets. Examples:
"There were 3 robberies and attempted car thefts 2 blocks away from each other. West Allis is ghetto!"
"I always forget how ghetto west allis people are until I'm in west allis."
8. Waupaca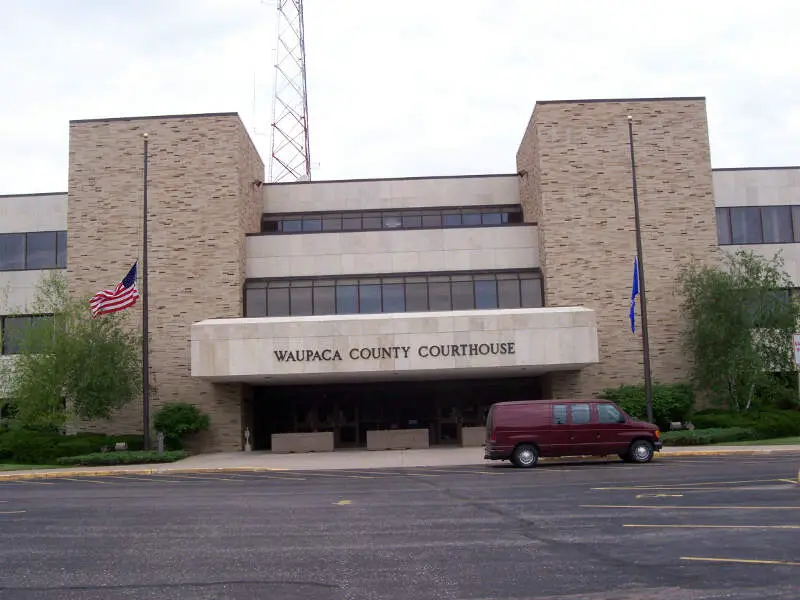 Income: $34,813
Drop out rate: 21%
Discount outlets: 1st per capita
You won't find a higher concentration of discount shopping locations per person than in little Waupaca, located on Route 10 between Oshkosh and Stevens Point.
Here, you have one of the least educated cities in the state, where 1 in 5 people thought it was more important to get their BUD than to get their GED. Crime is statistically much higher than many other places in the state – and just about as high as you'll see for a city this small in Wisconsin.
9. Antigo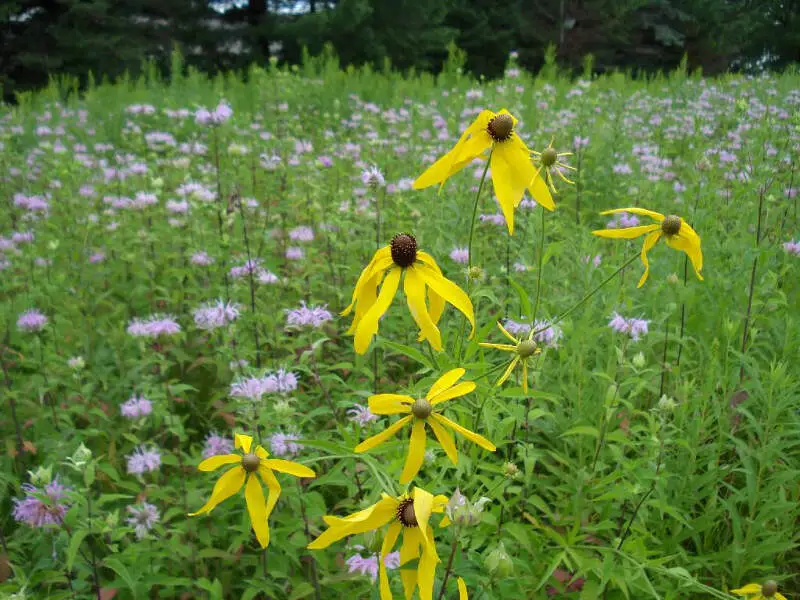 Income: $38,494
Drop out rate: 19%
Crime: 2nd worst
Little Antigo is actually poorer and more dangerous than Waupaca. When you can purchase a home for $70,000, that's a sign that there are some ghetto elements surfacing.
Just about every day, someone is robbed in this small city of 8,000 people.
Antigo is located on Route 45, about 90 minutes northwest of Green Bay.
10. Wausau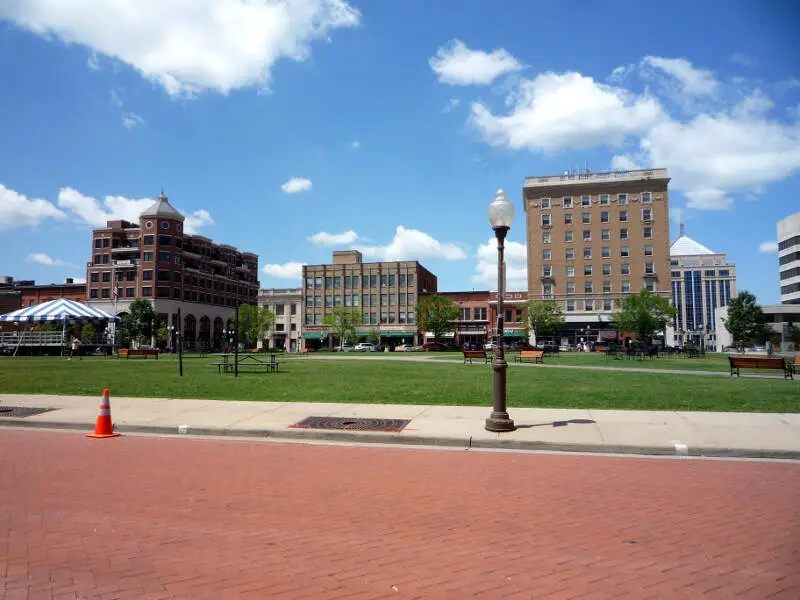 Income: $41,706
Crime: 26th worst
Dropout rate: 18%
Across the board, Wausau doesn't stand out as being 'tops' in any one category. Crime is worse than most, but not horrible. Incomes are quite lower than the state average, and nearly 1 in 5 residents is a dropout.
Essentially, Wausau has both: Large areas of safe, livable sections, and parts that are ghetto. Additionally, more than a quarter of the population that's either under 18 or over 65 lives in poverty.
According to people in Wausau who have posted in forums, drugs have started to become a probem here as well.
One Tweet coming from Wausau: "Wow. Wausau is turning so ghetto."
There You Have It
If you're measuring the locations in Wisconsin where there are a high number of poor and uneducated residents, and where there are a high number of discounted shopping stores, this is an accurate list.
Additionally, here are the least ghetto places in WI: Elm Grove, Suamico, Muskego, Tichigan, Richfield.
We also wrote about the 10 Most Redneck Places in Wisconsin if you didn't happen to see it.
Desktop users, below is a chart of all the cities, from most ghetto to least: