Editor's Note: This article is an opinion based on facts and is meant as infotainment. Don't freak out we updated this article for 2021. This is our seventh time ranking the worst places to live in Wisconsin.
Article Table Of Contents   
(Skip to section)
Wisconsin might be one of the most misunderstood states in America. If you live there, you most likely wouldn't live anywhere else. If you've been there, you understand why people make it their home.
If you've never been there, you probably think it's some place with a bunch of farms and snow. Which it kinda is, right?
But most of the people who will read this live in Wisconsin. And you know how good you have it up there.
But is it all great in The Big Cheese? Of course not. Just like every other state, Wisconsin has its trouble spots. The purpose of this post is to use science and data to determine which cities in the Badger State are the least desirable to live in.
After analyzing 140 of the state's most populous cities, we came up with this list as the 10 worst (not wurst) places to live in Wisconsin:
The 10 Worst Places To Live In Wisconsin For 2021
What? Where are these places you wonder? And before you get all riled up and say we're picking on small town America, that's not the case.
We understand there's a lot of good in every place.
However, according to data (which doesn't measure things like beauty and 'friendly people'), there are far better options in the state for making a place home. And the worst place to live in Wisconsin? That would be Beloit.
Read on below to see how we crunched the numbers and see how your city fared in 2021.
If you're looking for something more national, check out the worst cities in America or the worst states in America.
For more Wisconsin reading, check out:
The 10 Worst Places To Live In Wisconsin For 2021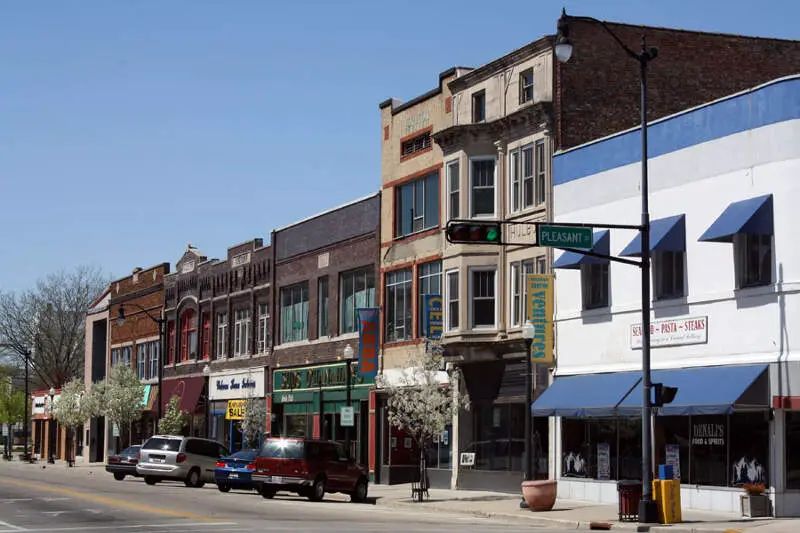 Beloit is the last city you hit when you're driving route on Highway 90 on your way to Illinois. According to the data, it might be one of the last places you want to move.
Beloit is actually slightly more dangerous than Merrill and Rhinelander. There was a murder here in 2020, and residents had a 1 in 33.1 chance of being the victim of a property crime. Meaning lots of stolen laptops, cell phones and Aaron Rodgers jerseys.
The unemployment rate in Beloit is through the roof, as more than 8.8% of the population can't get a job. At least their mortgages aren't too high; at $89,900, Beloit has the 4th-lowest home prices in the state of Wisconsin.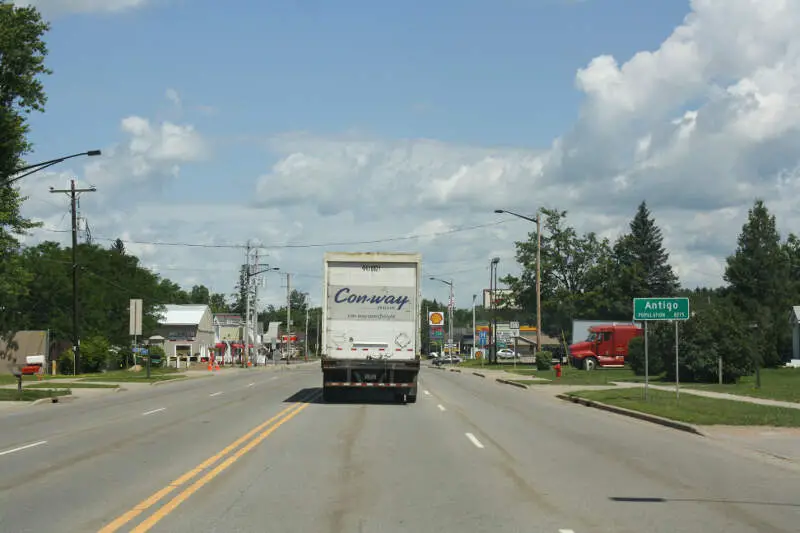 What the heck is going on in little Antigo? The crime is the 34th highest in the state of Wisconsin. Here, residents have a 1 in 55.1 chance of being robbed. That means if you live here, and didn't have something stolen from you, there's a good chance your neighbor did.
That ratio is one of the highest we've seen in the nation. Perhaps the high unemployment rate has something to do with it. More than 10.1% of Antigo residents were without jobs in the latest numbers we collected, which is the highest in the state.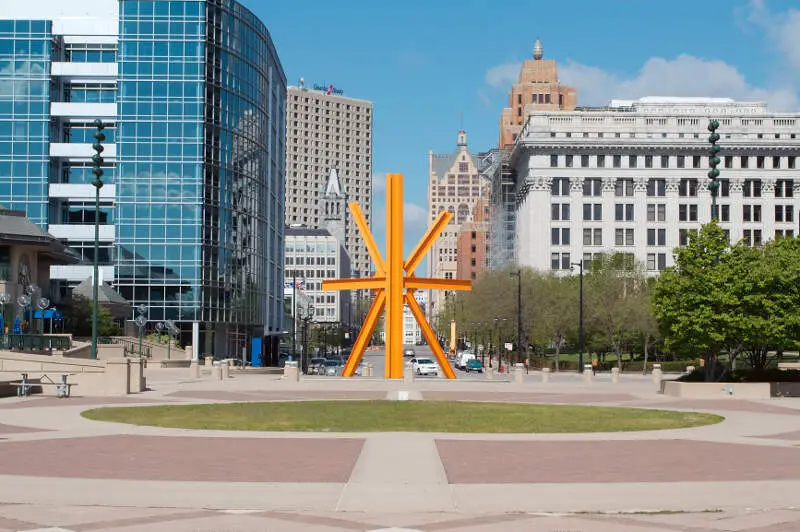 Milwaukee represents the largest urban area in Wisconsin. As such, you can find most of the big-city draws, from professional sports teams to museums to shops and restaurants. Located along Lake Michigan, you also get easy access to a scenic waterfront.
Unfortunately, being a large metropolitan area (with a population of 594,548), you also get some of those big-city problems. These leave Milwaukee among the state's worst hometowns.
Milwaukee's crime rate runs nearly 60% above the national average. The economy also comes up short. The unemployment rate stands at 6.8% and the median income hovers at $41,838. Schools and housing also hold the area back.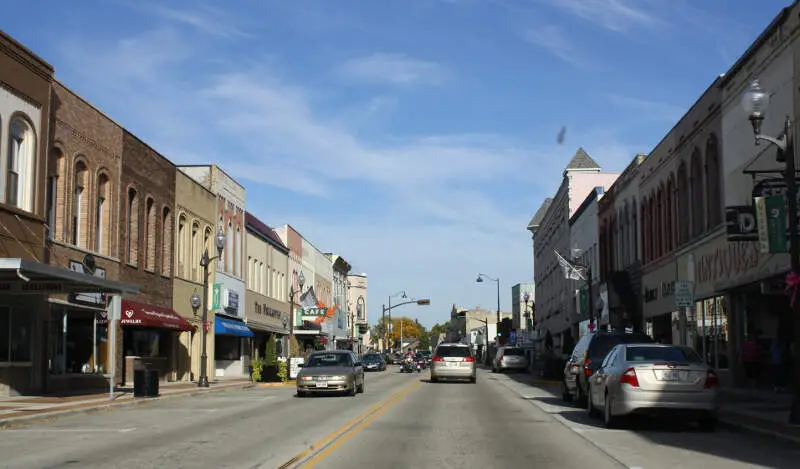 Portage is located in the middle of the state, about 45 minutes north of the state capital of Madison. Like many towns named "Portage," its name comes from its position on a river. In this case, the Wisconsin River runs alongside of town, leading to excellent views at places like Pauquette Park.
Still, a sluggish economy, a lack of diversity, and concerns about housing make this one of Wisconsin's least appealing locations. The town's 10,406 residents contend with a 5.8% unemployment rate and a $45,448 median income.
Education is also a concern. There are some excellent schools outside of town, but the local institutions have scores of 6/10 or worse on Great Schools.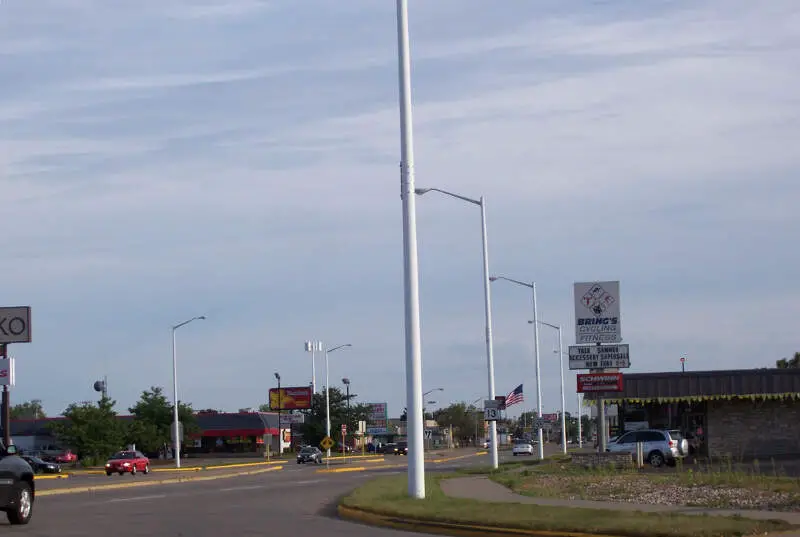 Wisconsin Rapids sounds like an excellent waterpark. The name does refer to a particular part of the Wisconsin River, where this town is built in the center of the state. Unfortunately, life in Wisconsin Rapids isn't a thrilling splash adventure. In fact, the town ranks as the number 5 worst place to live in Badger State.
For such a small town (population: 17,770), Wisconsin Rapids has a major crime problem. The crime rate runs more than 30% above the national average. Locals also struggle with housing issues and a lackluster economy. Schools are also weak, topping out at just 6/10 on Great Schools.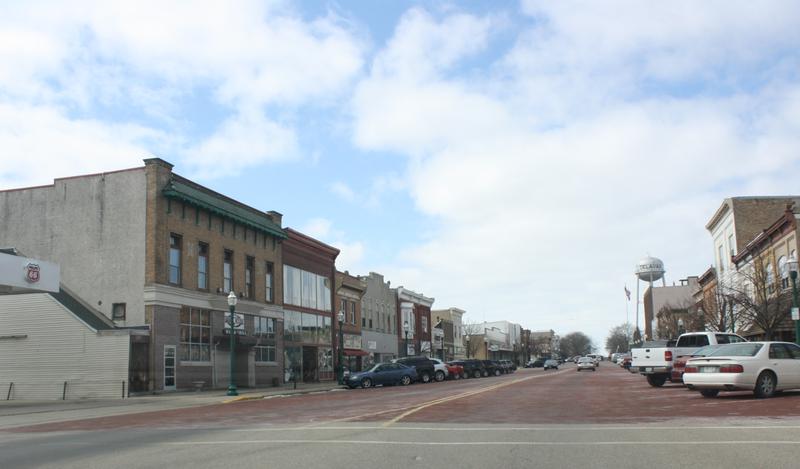 The economy is usually to blame for most of the towns on this list. That's not the case with Delavan. The local economy actually hums along quite nicely, with a 4.0% unemployment rate and a $53,487 median income.
Life in Delavan has other benefits. Built along Delavan Lake, it draws a fair number of tourists and offers excellent outdoor activities at places like Congdon Gardens.
Still, the community lands on a list of worst places to live in Wisconsin. What gives? Well, other problems take a toll. The real issue comes in the realm of education. Most of the schools in town rank below average.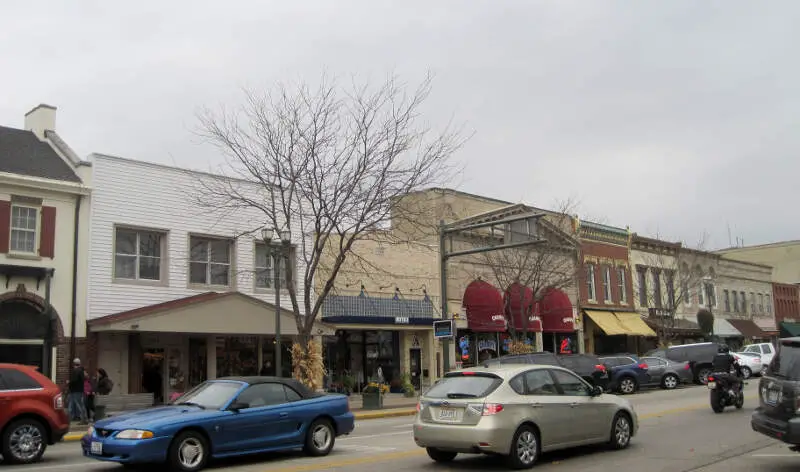 Lake Geneva is known as a high-class resort town. Check out Flat Iron Park for a taste of the lake views you can expect. Situated in southern Wisconsin, it draws tourists from nearby Chicago and Milwaukee. A great place to visit...but would you want to live there?
Maybe not. Despite the influx of visitors, the economy is fairly stagnant. Locals face an unemployment rate of 5.8% and median income of $51,875.
At the same time, all those rich tourists drive up real estate values, making it difficult to afford a home in town. The median home price sits at $197,300.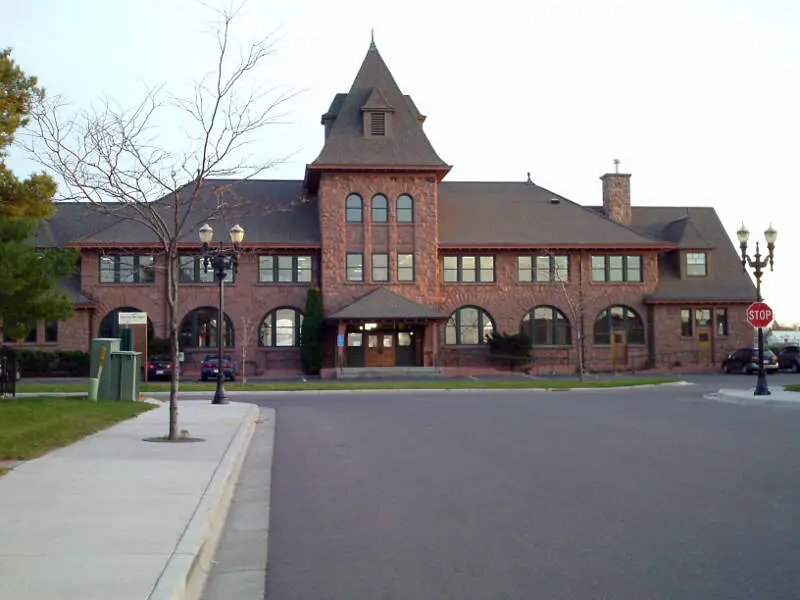 LIttle Ashland is practically in the U.P., so, while summers are absolutely fantastic, the rest of the year ranges from tolerable to absolutely miserable, weather wise.
Crime in Ashland isn't downright horrible, but it's in the highest 15% in Wisconsin. Folks way up here earn poor salaries, and many have trouble getting jobs. The unemployment rate is at nearly 9%.
If there's a bright side for Ashland, it's the education ranking. The public schools here are rated towards the top when you factor in the amount spent per student and the teacher-student ratio. So at least they have that.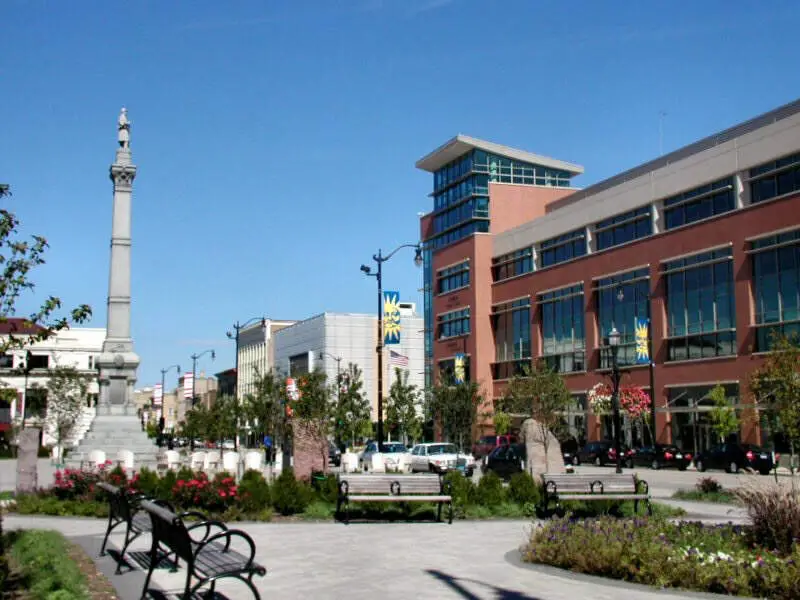 Welcome to Racine. Home of the laziest people in the state of Wisconsin, where more than 1 in 15.6 are without jobs, crime is rampant (72nd highest in the state), and home values are some of the lowest around.
The public schools are quite lacking in terms of expenditures per student. The only thing saving Racine from ranking much higher on this list is the fact that the schools aren't overcrowded. So while students don't get financial resources, they get lots of 1-on-1 attention.
They need it here. In fact, a lot of people in Racine could use a big hug right about now.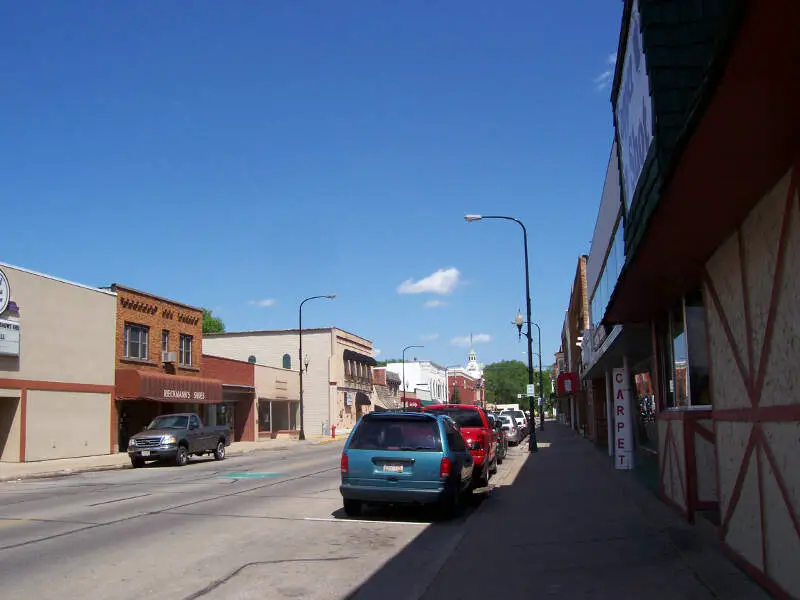 You'd think a town named after Great Britain's most glamorous city would have a lot of appeal. Well, don't get too excited. New London, Wisconsin, is actually named after New London, Connecticut. And like most copies of copies, this one is a bit faded.
The town of 6,879 residents, located in the east-central part of the state, has a strong economy and an affordable cost of living. The median income stands at $48,379 and the unemployment rate runs 4.4%.
However, the community falls short in the areas of housing and diversity. These drawbacks make it a questionable place to put down roots.
How we determined the worst places to live in Wisconsin for 2021
To figure out how bad a place is to live in, we only needed to know what kinds of things people like and then decide what cities have the least amount of those things.
We don't think it's a stretch to assume that people like the following things:
Good education
Lots of jobs
Low crime
Low poverty
Nice homes
High incomes
High population density (Lots of things to do)
Short work commutes
Health insurance
The data comes from the Census's most recent American Community Survey and from the FBI Uniform Crime Report.
We broke crime down into violent crime and property crime to give violent crime a larger weight -- if you did a simple calculation of all crimes per capita, property crimes are normally 7x more common and really bias that ranking.
Furthermore, only cities with at least 5,000 people were considered -- leaving 140 cities.
We then ranked each city from 1 to 140 for all the criteria with a #1 ranking being the worst for the particular criteria.
Next, we averaged the rankings into one "Worst Place To Live Score".
Finally, we ranked every city on the "Worst Place To Live Score" with the lowest score being the worst city in Wisconsin -- Beloit. Read on for a detailed look at the 10 worst cities in Wisconsin. You can download the data here.
This list is a scientific analysis based on real data and is completely unbiased.
Wrapping Up The Worst In Wisconsin
If you're looking at areas in Wisconsin with the worst economic situations, where there's higher than average crime, and not a lot to do, this is an accurate list.
And in the end, Beloit ranks as the worst city to live in Wisconsin for 2021.
If you're curious enough, here are the best cities to live in Wisconsin:
Elm Grove (Pop. 6,153)
Whitefish Bay (Pop. 13,972)
Fox Point (Pop. 6,650)
For more Wisconsin reading, check out:
Where Are The Worst Places To Live In Wisconsin?
| Rank | City | Population |
| --- | --- | --- |
| 1 | Beloit | 36,836 |
| 2 | Antigo | 7,780 |
| 3 | Milwaukee | 594,548 |
| 4 | Portage | 10,406 |
| 5 | Wisconsin Rapids | 17,770 |
| 6 | Delavan | 8,303 |
| 7 | Lake Geneva | 7,894 |
| 8 | Ashland | 7,892 |
| 9 | Racine | 77,081 |
| 10 | New London | 6,879 |