This article is an opinion based on facts and is meant as infotainment. Don't freak out.
Swipe left for slideshow. Article continues below.
Is there anything really wrong with being called an Iowa redneck? Sure, every state has them. While they might be defined with a different criteria in other states, there's plenty of them all over The Hawkeye State.
Wait. What is a redneck anyways? Well, according to the official bible of literature, the Merriam-Webster Dictionary, a redneck is:
"A white person who lives in a small town or in the country especially in the southern U.S., who typically has a working-class job, and who is seen by others as being uneducated and having opinions and attitudes that are offensive."
Plus, we thought why not add in a few stereotypes? Cause, you know, rednecks like to hunt, fish, drink, smoke and shoot things. And shop at Walmart.
Using that criteria, it's not hard to scrape the internet, run some scientific data on where the most members of the Iowa redneck family tree most likely live. Most of these places probably won't surprise you.
Because, the data never lies, does it?
So, hold our beers and watch this. After analyzing all cities with a decent amount of people in them, we came up with this list as The Most Redneck Cities in Iowa:
Spirit Lake
Bloomfield
West Liberty
Missouri Valley
Osceola
Read on below to see where your town ranked.
For more Iowa reading, check out:
What redneck criteria did we use?
In order to rank the most redneck cities in Iowa, we had to determine what criteria makes a redneck.
We threw a lot of criteria at this one in order to get the best, most complete results possible. Using Yelp and Google Maps, this is the criteria we used:
The dictionary definition categories
Small towns
Least amount of high school graduates
And the stereotypical categories
Number of bars per city
Number of mobile home parks per capita
Number of tobacco stores per city
Number of places to get fishing gear
Number of guns and ammo stores per city
Walmarts, Golden Corrals, Bass Pro Shops, and dollar stores nearby
Note: For the sake of getting reliable numbers, we counted places within a city's border, as well as within a short driving distance.
1. Fort Dodge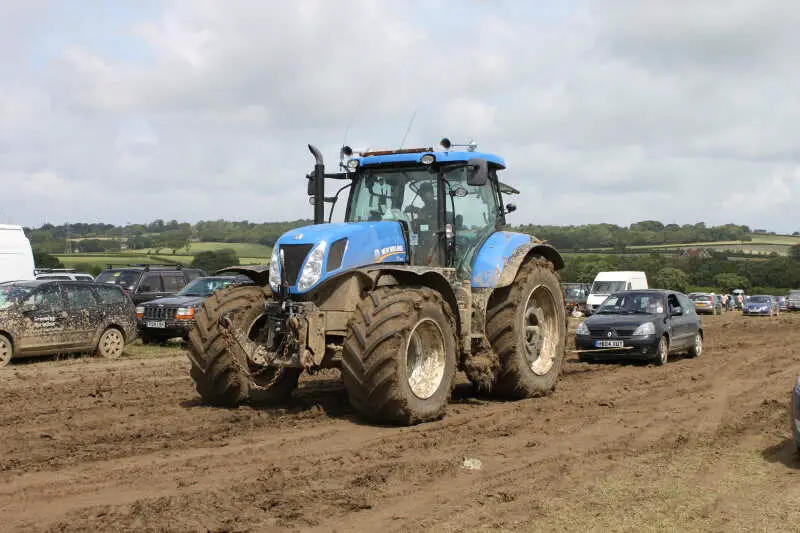 Community Tavern, Fort Dodge, IA. Google Maps
Population: 25,109
Adults that completed HS: 79%
Fishing/bait shops: 16th in Iowa
Tobacco stores per capita: 17th in IA
Bars per capita: 18th
Whoo-whee, Fort Dodge! You have the official bragging rights as being named the most redneck city in the entire state of Iowa. You may now brag to your friends and share this endlessly on your Facebook walls.
Let's see why. Whelp, in Fort Dodge, you've got plenty of bars, and lots of places to get chew. And, there's lots of places in the area to get bait, too.
You can see why. The Des Moines River flows right through town. And, they have the Brushy Creek Recreation Area nearby, where a redneck can shoot at all sorts of things like quail, pheasants, rabbit and coon.
And, when 2 out of 10 people here didn't bother to finish high school, you can imagine that this place is crawling with rednecks. Let's just call it redneck central.
2. Spirit Lake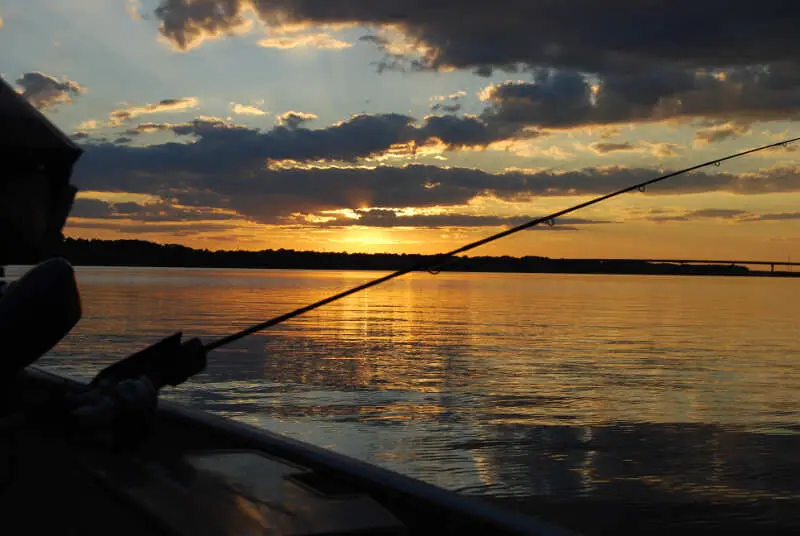 Stan's Bait Shop, near Spirit Lake, IA. Google Maps
Population: 4,830
Fishing/bait shops per capita: 2nd in Iowa
Chew factor: 4
Walmart rank: 1st in the state
Yes, siree, there's plenty of rednecks in Spirit Lake, which is located right along the Minnesota state line. Spirit Lake is smack dab of the middle of three lakes, so you know there's plenty of fishing here.
The number of tobacco stores, per capita, is one of the highest in Iowa. We call it the chew factor. In Spirit Lake, the chew factor is a 4.
Every redneck town needs a Walmart. Spirit Lake sure does. For a redneck, having your own Walmart is like short lines at Disneyland.
You can imagine how many barefoot rednecks stumble into the Spirit Lake Walmart at 10 pm looking for a case of Busch Light and cheap bait.
3. Denison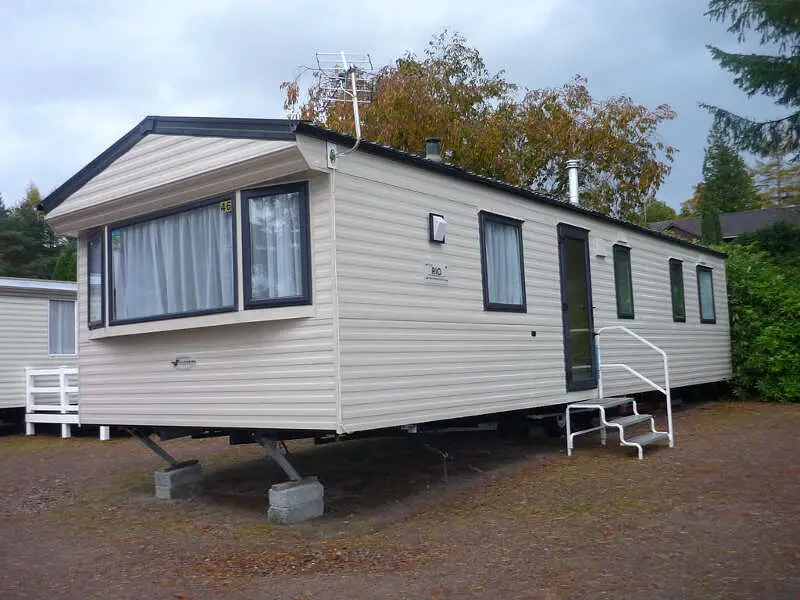 Prime Times Lounge, Denison, IA. Google Maps.
Population: 8,253
Adults that completed HS: 62%
Bars per capita: 15th in Iowa
Chew factor: 11th in the state
Wow rednecks of Denison. We know what you were doing when your Iowa peers were sitting in math class on Monday morning. Just think – if more of you had done more redneck stuff like shooting guns and getting stuck in the mud as teens – you might have won this whole thing.
As it stands, 4 out of 10 necks in Denison dropped out.
There are also a higher number of places to get drunk and buy smokes in Denison than in a lot of other places in Iowa. That's so redneck.
4. Bloomfield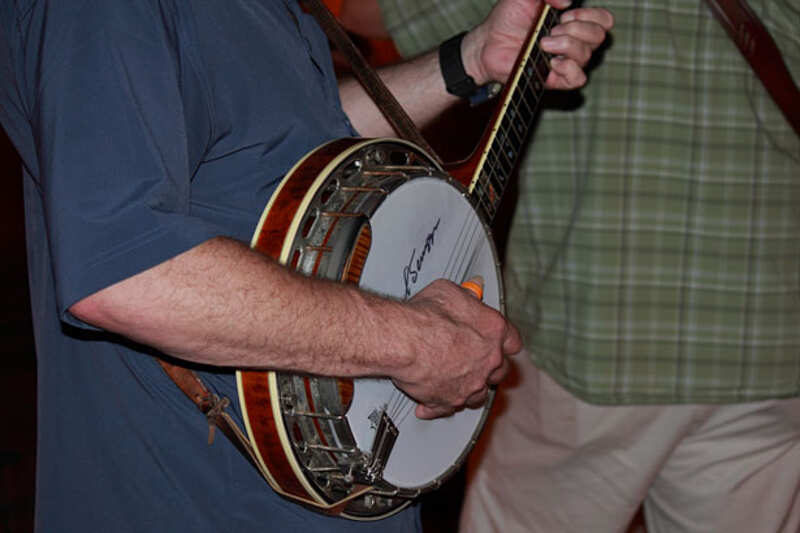 Bloomfield, IA. Google Maps
Population: 2,619
Chew factor: 10
Bars per capita: 4th in Iowa
Mobile home parks per capita: 5th in the state
Tiny ole' Bloomfield. 99% white, and very blue collar. It's located in the southeast corner of the state. You can bet just about every single person here is some shade of neck.
They've got everything a redneck needs. Trailer parks, a bar, a tobacco store, a Dollar General. The only thing they don't have is a Walmart. But that's okay. It gives dad a reason to fire up the Ford or Chevy and truck into town every now and then.
Who knows, maybe they'll see some deer along the way. Deer have no chance in hell in this part of Iowa. None at all.
5. West Liberty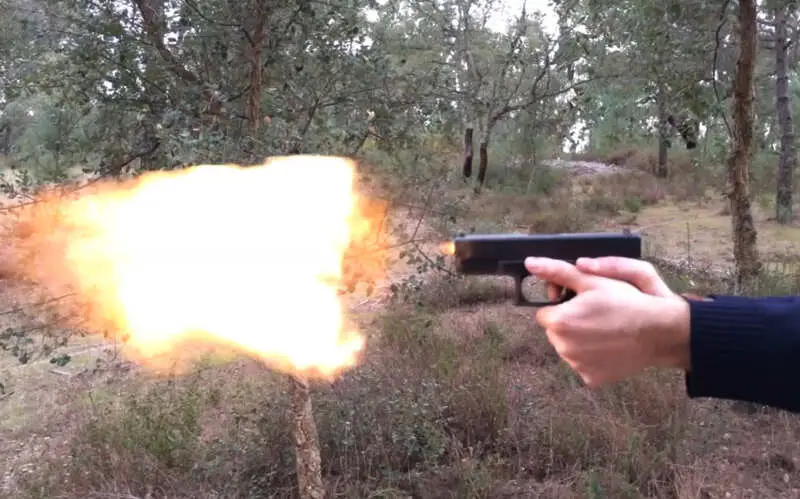 Dollar General, West Liberty, IA. Google Maps
Population: 3,710
Adults that completed HS: 76%
Bars per capita: 6th in Iowa
Dollar stores per capita: 6th
West Liberty is about 2 or 6 beers east of Iowa City, smack dab between Iowa City and Davenport. You can bet when there's a sale on camo in Iowa City, or when Golden Corral has a buy one special in Davenport, the entire town of West Liberty is probably a ghost town.
There's simply no excuse for showing up to a West Liberty barbecue empty handed. They have plenty of dollar stores in the area.
6. Missouri Valley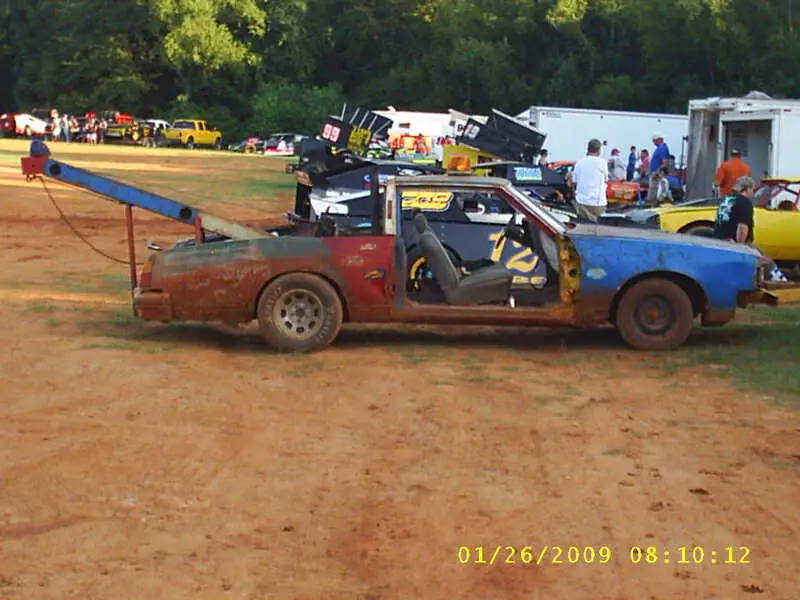 Double Barrel Shooters Supply, Missouri Valley, IA. Google Maps
Population: 2,822
Gun stores per capita: 4th in Iowa
Bars per capita: 8th in the state
Fishing/bait shops per capita: 8th in the state
Baby rednecks born in Missouri Valley will one day get in the truck and make the short trip into Omaha to see the 'big city' After all, there's no Walmart in Missouri Valley, so at times, they need to truck into town to stock up.
But for the rest of the time, there's simply no need to leave town. They probably even have deer walk right up onto their driveways here.
7. Fort Madison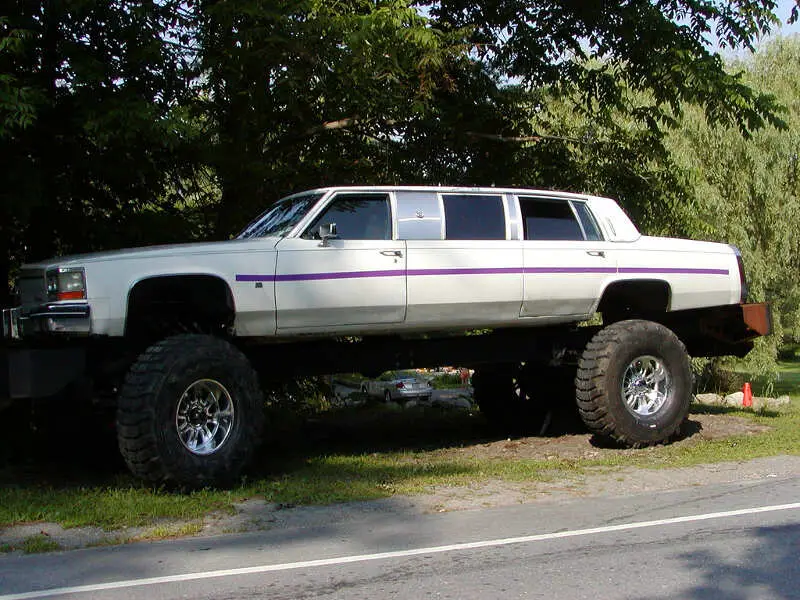 Kinnick South Sports Bar, Fort Madison, IA. Google Maps
Population: 11,022
Gun stores per capita: 15th in Iowa
Chew factor: 2
Dollar stores per capita: 12th
Fort Madison, Iowa. Right on the banks of the Mississippi River. Where you've got needlessly big trucks, country music lovers, and some real sharp shooters. Nearby is the Shimek State Forest, where squirrel, rabbits, quail, frogs, bugs…nothin' has a chance in hell in these parts.
Fort Madison has a number of dollar stores, tobacco stores and bars in the general area too.
8. Red Oak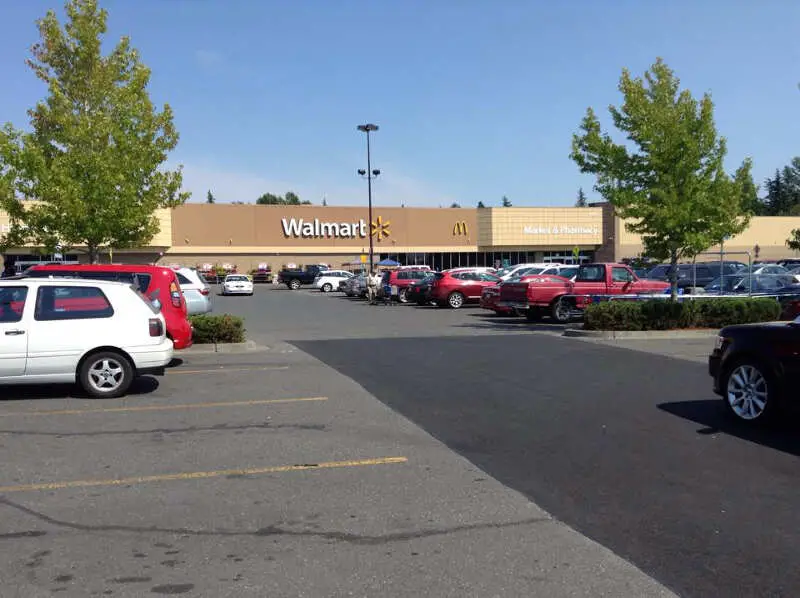 East Nishnabotna River, Red Oak, IA. Google Maps
Population: 5,710
Adults that completed HS: 76%
Mobile home parks per capita: 10th in Iowa
Bars per capita: 12th in Iowa
Here in Red Oak, you've got 1 out of 4 people walking around without a high school education, and a bunch of rednecks geeked up to go out and hunt in the nearby Anderson Wildlife Area.
Plus, it's right on the banks of the East Nishnabotna River, which has some of the biggest catfish in the state. What does a redneck do with a catfish? What do you think they do. They stick their hands down its throat and take a picture with it.
9. Maquoketa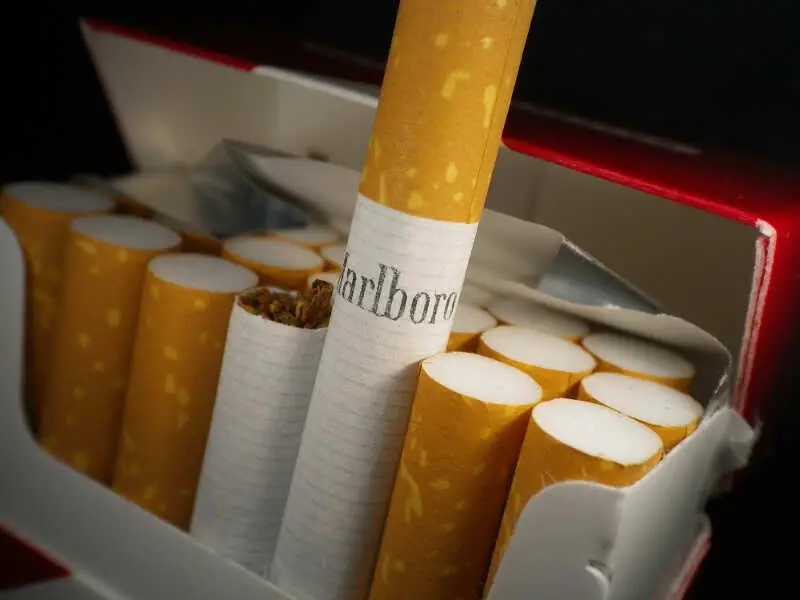 Perxactly Bar & Grill, Maquoketa, IA. Google Maps
Population: 6,113
Chew factor: 9
Dollar stores per capita: 2nd in Iowa
Fishing/bait shops per capita: 12th
Right on the banks of the Maquoketa River is the redneck enclave of Maquoketa. Not only are there endless places to fish along the river, there are also lots of other smaller lakes and creeks in the area.
They might be on private land. But when did a 'No Fishing' sign ever stop a redneck?
They don't build a dollar store where there aren't customers. In Maquoketa, there are 3 of them.
Nearby is the Prairie Creek Recreation Area, which has some great bow hunting. And Walmart is practically right next door. In fact, rednecks here can probably pluck coons out of the Walmart parking lot from their tailgates.
10. Osceola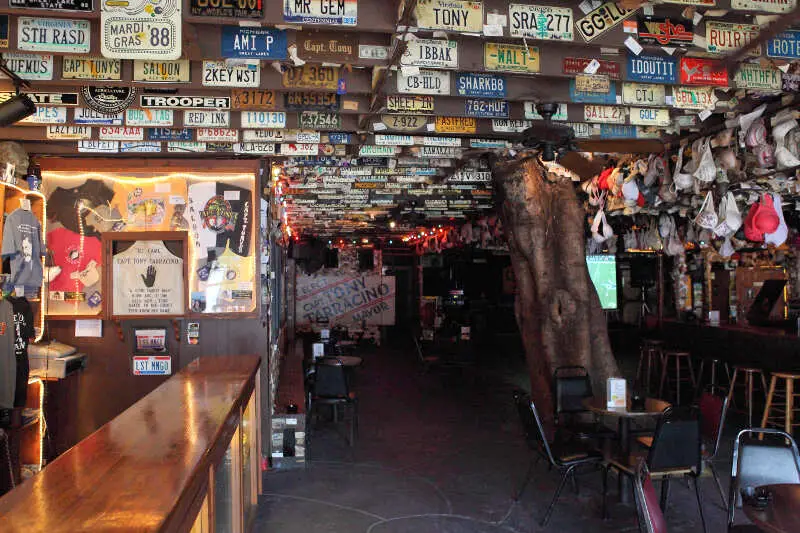 Dollar Store, Osceola, IA. Google Maps
Population: 4,948
Walmart rank: 8th in Iowa
Adults that completed HS: 76%
% that's white: 100
Osceola is just crawling with necks. It's 100% white (is that even possible?) and 1 in 4 residents here dropped out.
Osceola might be the kissing cousins of Bloomfield. They're not too far apart, and have similar characteristics. Maybe they meet in the middle at Rathburn Lake and camp out on the weekends.
What a sight. You can probably hear the shells a flyin' for miles and miles.
God Bless America.
There You Have It
According to the official dictionary definition of a redneck, and based on stereotypes that the internet says are true, using science to determine the most redneck cities in a state can't be too far off. If you're analyzing smaller cities in Iowa with blue collar workers, where people have lots of options for drinking, fishing, hunting and Walmarting, this is an accurate list.
We also wrote a story on the 10 worst cities in Iowa if you haven't seen it yet. Click here to read it.