This article is an opinion based on facts and is meant as info-tainment. Don't freak out.
Swipe left for slideshow. Article continues below.
Is there anything really wrong with being called a Maine redneck? Sure, every state has them. While they might be defined with a different criteria in other states, there's plenty of them in The Pine Tree State.
Wait. What is a redneck anyways? Well, according to the official bible of literature, the Merriam-Webster Dictionary, a redneck is:
"A white person who lives in a small town or in the country especially in the southern U.S., who typically has a working-class job, and who is seen by others as being uneducated and having opinions and attitudes that are offensive."
Plus, we thought why not add in a few stereotypes? Cause, you know, rednecks like to hunt, fish, drink, smoke and shoot things. And shop at Walmart.
Using that criteria, it's not hard to scrape the internet, run some scientific data on where the most members of the Maine redneck family tree most likely live.
Because, the data never lies, does it?
So, hold our beers and watch this. After analyzing all cities with a decent amount of people in them, we came up with this list as The Most Redneck Cities in Maine:
Hebron
Sanford
Read on below to see where your town ranked.
For more Maine reading, check out:
What redneck criteria did we use?
In order to rank the most redneck cities in Maine, we had to determine what criteria makes a redneck.
We threw a lot of criteria at this one in order to get the best, most complete results possible. Using Yelp and Google Maps, this is the criteria we used:
The dictionary definition categories
Small towns
Least amount of high school graduates
And the stereotypical categories
Number of bars per city
Number of mobile home parks per capita
Number of tobacco stores per city
Number of places to get fishing gear
Number of guns and ammo stores per city
Walmarts, Golden Corrals, Bass Pro Shops, and Dollar Generals nearby
Note: For the sake of getting reliable numbers, we counted places within a city's border, as well as within a short driving distance.
1. Skowhegan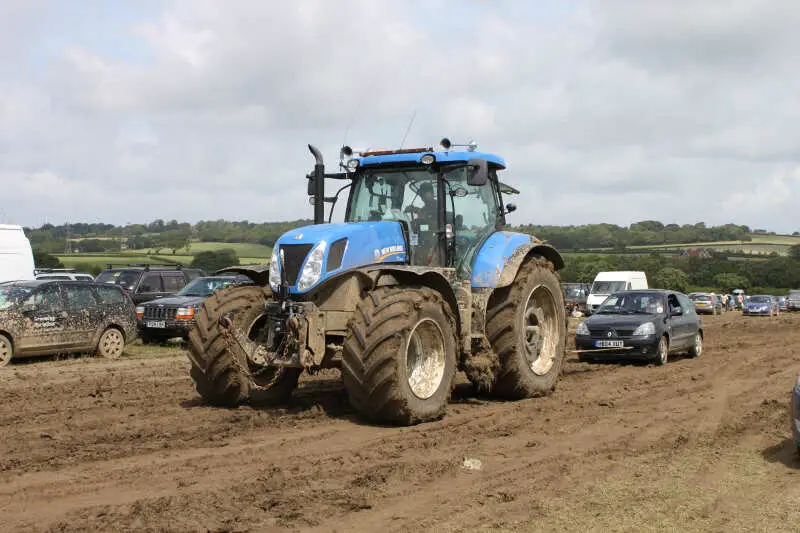 Downtown Skowhegan, ME. Google Maps
Population: 6,438
High school graduation rate: 77%
Gun stores per capita: 4th in the state
'Chew factor: 7
Whoo-whee, Skowhegan! You have the official bragging rights as being named the most redneck city in the entire state of Maine. You may now brag to your friends and share this endlessly on your Facebook walls.
You've for the Kennebec River that meanders right through town, meaning lots of fly fishing opportunities.
There's several places to get a new shotgun, and the number of tobacco stores, which we call the 'chew factor' is a 7.
You know there are lots of moose tags filled every year out here. Rednecks love them some moose.
2. Houlton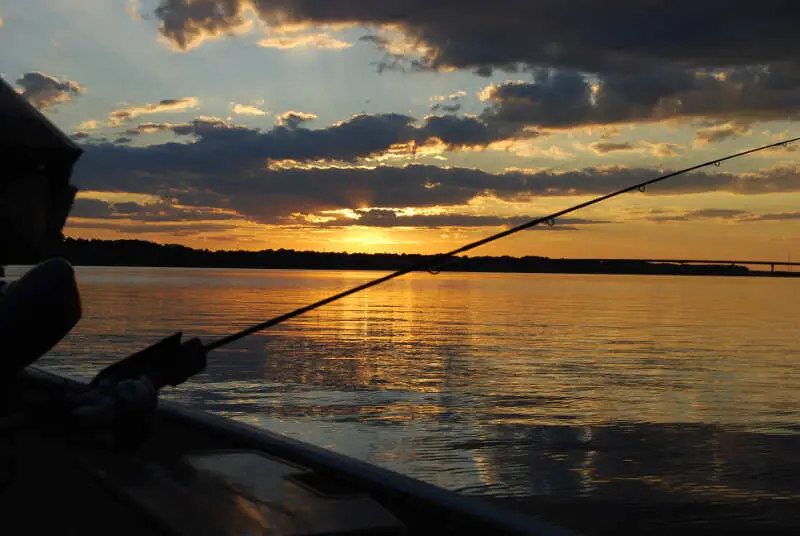 M.A.C.S. Trading Post, Houlton, ME. Google Maps.
Population: 5,051
Trailer parks per capita: 7th in Maine
Dollar stores per capita: 5th
Way up right on the Canadian border is Houlton, which you know is crawling with rednecks when you look at the data. There are just about more trailer parks and dollar stores per capita than anywhere else in Maine.
You can imagine what the Canadians are thinking when they look over the border and see a bunch of beer toten, moose shooting Houlton rednecks on snowmobiles flyin' around up here.
God Bless America.
3. Lincoln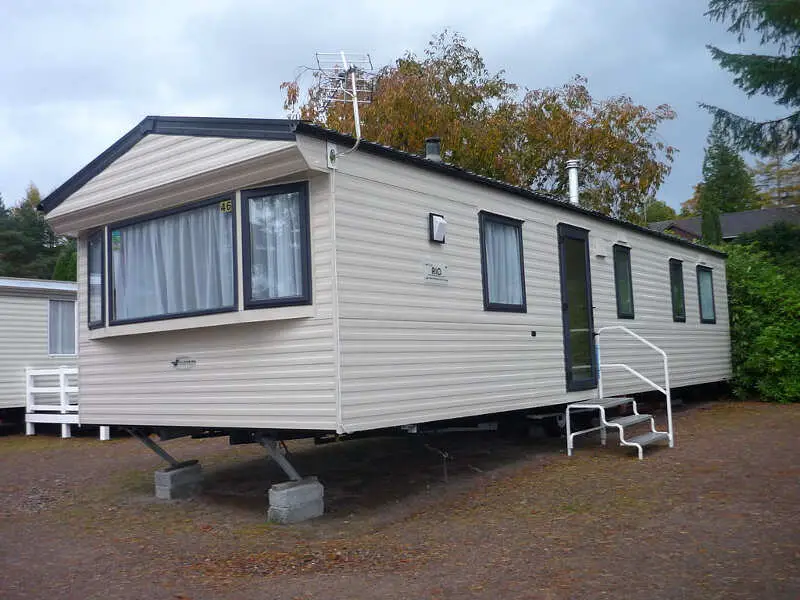 Gillmor's BBQ, Lincoln, ME. Google Maps
Population: 3,189
High school graduation rate: 71%
Chew factor: 3
Dollar store rank: 8th
Wow Lincoln, we know what you were doing as a redneck teenager. Looks like while most of your peers in other cities were actually going to class, you spent most of your time out doing more important stuff like shooting at everything that moves and getting stuck in the mud.
Imagine how much higher up this list you would have finished had you gone to school even less! . You've got some work to do. Redneck teens of Lincoln: Next time your friends pressure you into going to math class, you tell them you're going to spend your day dividing how many squirrels you can shoot per box of ammo.
Lincoln is right off of I-95 north of Bangor where the fishin' is endless.
4. Calais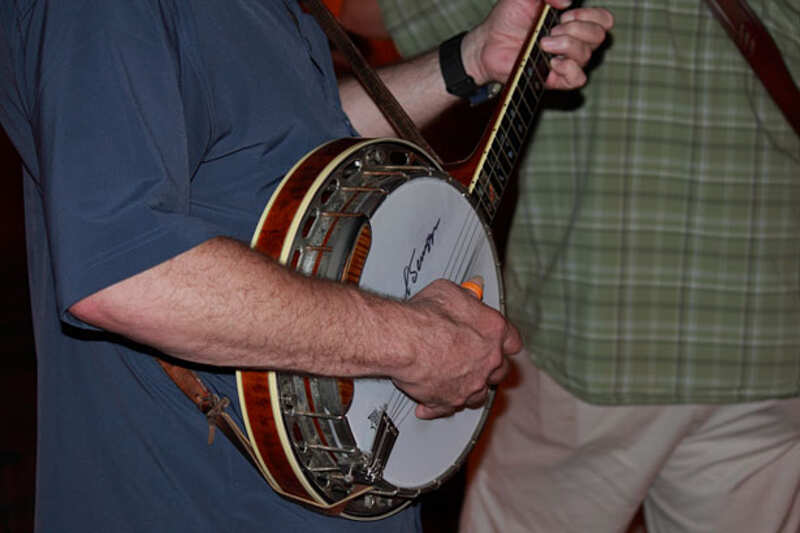 Calais, ME. Google Maps
Population: 3,132
High school graduation rate: 82%
Chew factor: 2
Walmarts per capita:4th
Wow, Canada must have an interesting perspective of America when you consider how many rednecks live right along the border.
Calais, at the head of tide of the St. Croix River, has just about as many places to get chew and cheap groceries per person than anywhere else.
When the Canadians cross over to experience the 'American' Walmart, they are most likely amused when they see the Calais necks in line with cases of Busch Light, duck tape and boxes of shells.
No, we're not starting a war with you guys. This is deer season. The battle is with Bambi.
5. Hebron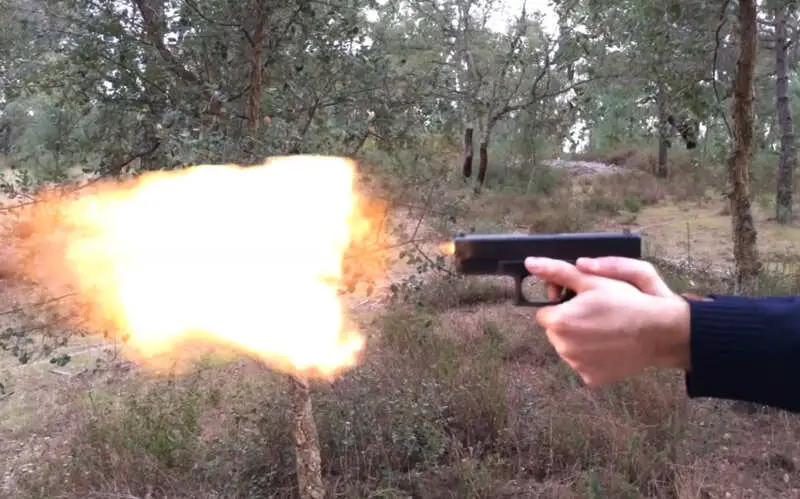 Redneck Olympics, Hebron, ME.
Population: 1,073
Gun stores per capita: 1st in Maine
Chew factor: 2
Dollar stores per capita: 3
Hey now, Hebron. Dern tootin you deserve this ranking! Not only are there a ton of places to buy guns and ammo, you have dollar stores all around you. A smart redneck knows how to price compare groceries and t shirts at their area dollar stores.
Plus, Hebron is home to the annual "Redneck Blank" event – formerly known as the Redneck Olympics – which takes place every summer. Here, rednecks from all over compete in greased watermelon hauling, toilet seat horse shoes and wife carrying.
That's so redneck.
6. Sanford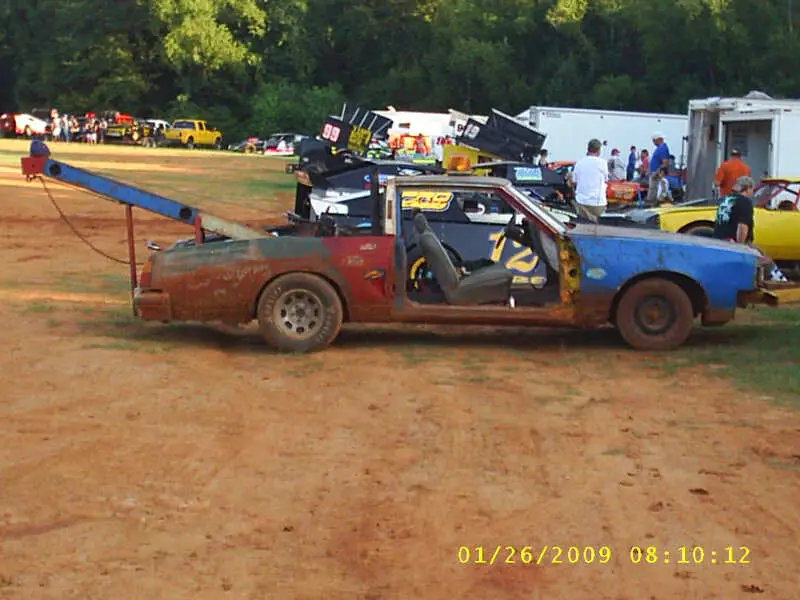 Cigarette City, Sanford, ME. Google Maps
Population: 10,084
Trailer parks in the area: 8th in Maine
Walmart rank: 7
High school graduation rate: 77%
Sanford is located about three beers north of Portsmouth. Since it's the largest city to make this list, the folks here can make a case that they have the most rednecks in Maine.
Perhaps they can gather at one of the nearby trailer parks and start a letter writing campaign. Just not on NASCAR Sunday.
7. Rockland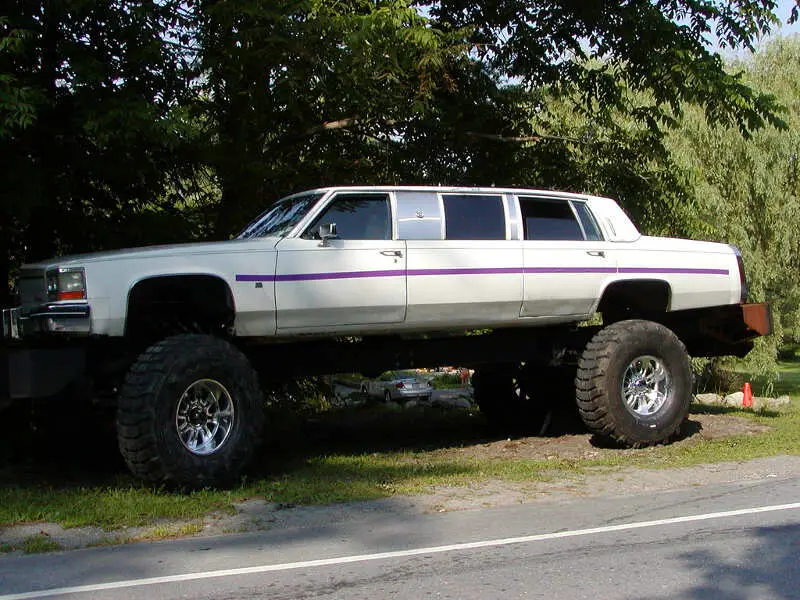 Family Dollar, Rockland, ME. Google Maps
Population: 7,314
High school graduation rate: 79%
Gun stores per capita: 6th in Maine
Chew factor: 5
Right along the coast is the port city of Rockland, which is very blue collar. Rockland has plenty of places to buy guns and to fish. However, it looks like Rockland isn't as far 'inland' as the other cities listed. Which means they probably have to go off into the hills to shoot at things.
Wait, these are rednecks we're talking about. They probably just shoot their guns off in the neighborhood. "Dammit…Just missed another bear!"
Rockland is home to an annual lobster festival. You can always spot the redneck lobster cages. They're the ones held together with duck tape and zip ties.
8. Kittery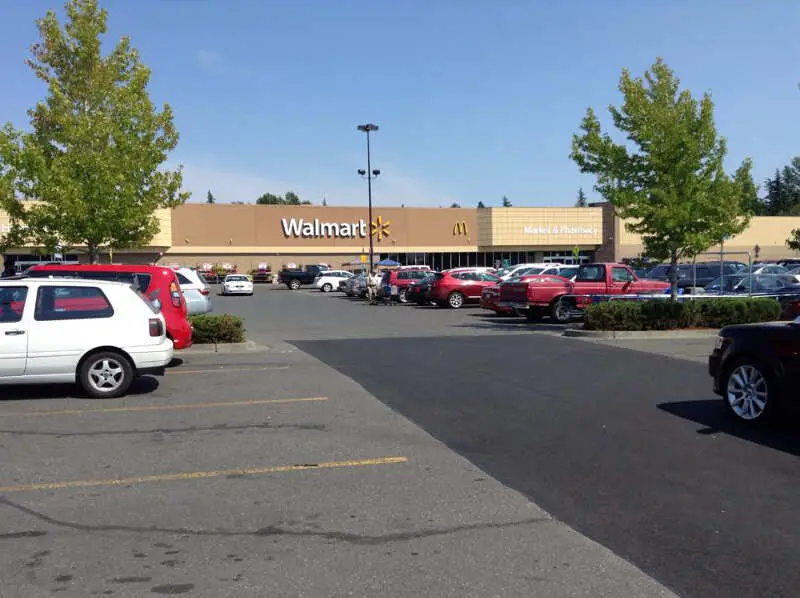 Navy Yard, Rockland, ME. Google Maps
Population: 4,643
Dollar stores in the area: 9th
Bars per capita: 3rd
Mobile home parks per capita: 3rd
Kittery is an interesting place. The data says there are lots of rednecks here. There are plenty of trailer parks and bars in the area. Nothing's more redneck than plowing through a case of Old Milwaukee, then headin' down to the shore to try and shoot at sea birds.
It's not posted. And even if it was, when did a 'No Hunting' sign ever stop a redneck?
9. Scarborough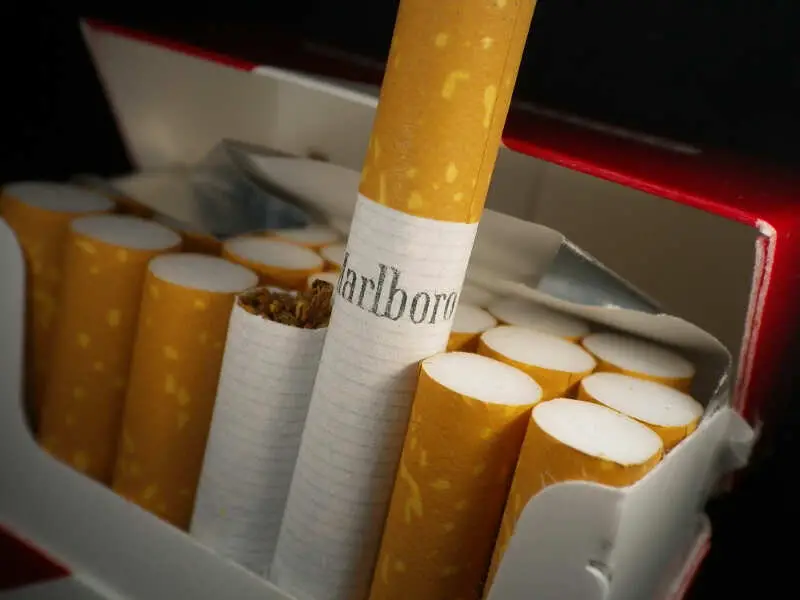 Wealthy rednecks shop at the Scarborough, ME Cabela's. Google Maps
Population: 4,252
Gun stores per capita: 5th in Maine
Fishing/bait shops per capita: 9th
You know who was paying attention in class? The future rednecks of Scarborough. Their high school graduation rate is 94%. That means these are rednecks with paychecks. The good ole' boys who have the newest trucks, two snowmobiles in the shed, and a boat.
No one said rednecks had to be broke. All of the necks who work downtown Portland probably live here.
Pay attention future rednecks. If you study, you too can take off on weekends to bag a moose at the most luxurious moose camp in the state.
And that just might give baby rednecks in Maine somethin to look forward to.
10. Farmington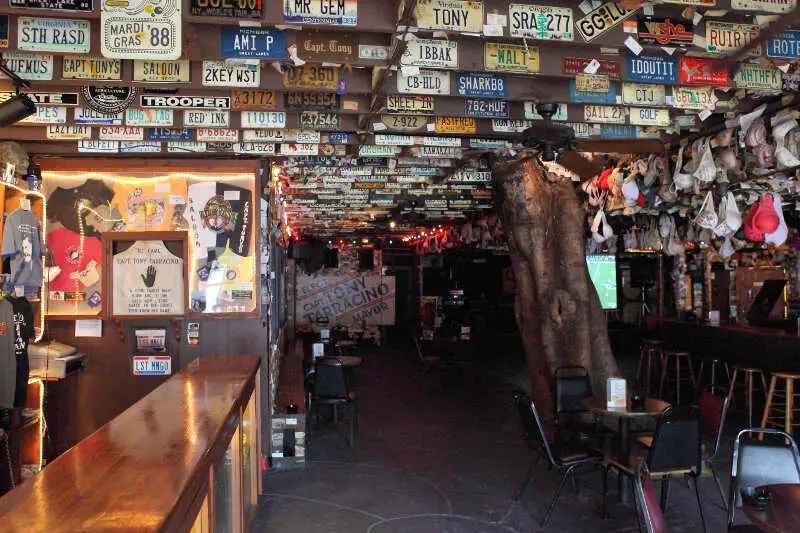 Grantlee's Tavern & Grill, Farmington, ME. Google Maps
Population: 4,250
High school graduation rate: 81%
Gun stores per capita: 8th in Maine
Tobacco stores per capita: 4th
Walmarts per capita: 2
Farmington has one of the highest concentrations of tobacco stores in Maine. Which means you ain't runnin' out of chew out there. The high school graduation rate is also one of the lowest in Maine.
Don't let the fact that it's a small college town fool you. Most of the necks live off the main drag.
And, they have a Walmart all to their very own. Which means no lines for cheap bait!
When you consider that Farmington sits right on the banks of the Sandy River, you can imagine how many rednecks out here pull their supper right out of the water.
Farmington is way out on Route 2 toward the central part of the state.
You've got it made, Farmington rednecks.
There You Have It
According to the official dictionary definition of a redneck, and based on stereotypes that the internet says are true, using science to determine the most redneck cities in a state can't be too far off. If you're analyzing smaller cities in Maine with blue collar workers, where people have lots of options for drinking, fishing, hunting and Walmarting, this is an accurate list.
If you're curious enough, here are the least redneck places in Maine:
Woolwich (Pop. 3,074)
Bowdoin (Pop. 3,072)
South Eliot (Pop. 3,051)
Standish (Pop. 9,882)
Cumberland (Pop. 7,236)
We also wrote a story on the 10 worst places to live in Maine if you haven't seen it yet. Click here to read it.