This article is an opinion based on facts and is meant as info-tainment. Don't freak out.
Is there anything really wrong with being called a Wisconsin redneck? Sure, every state has them. While they might be defined with a different criteria in other states, there's plenty of them all over The Big Cheese.
In fact, you know the saying. The more north you go, the more south it gets.
Wait. What is a redneck anyways? Well, according to the official bible of literature, the Merriam-Webster Dictionary, a redneck is:
"A white person who lives in a small town or in the country especially in the southern U.S., who typically has a working-class job, and who is seen by others as being uneducated and having opinions and attitudes that are offensive."
Plus, we thought why not add in a few stereotypes? Cause, you know, rednecks like to hunt, fish, drink, smoke and shoot things. And shop at Walmart.
Using that criteria, it's not hard to scrape the internet, run some scientific data on where the most members of the Wisconsin redneck family tree most likely live. You know, the guys with big guns and little camo shorts.
Because, the data never lies, does it?
So, hold our beers and watch this. After analyzing all cities with a decent amount of people in them, we came up with this list as The Most Redneck Cities in Wisconsin:
Mauston
Clintonville
Medford
Read on below to see where your town ranked.
For more Wisconsin reading, check out:
What redneck criteria did we use?
In order to rank the most redneck cities in Wisconsin, we had to determine what criteria makes a redneck.
We threw a lot of criteria at this one in order to get the best, most complete results possible. Using Yelp and Google Maps, this is the criteria we used:
The dictionary definition categories
Small towns
Least amount of high school graduates
And the stereotypical categories
Number of bars per city
Number of mobile home parks per capita
Number of tobacco stores per city
Number of places to get fishing gear
Number of guns and ammo stores per city
Walmarts, Golden Corrals, Bass Pro Shops, and Dollar Generals nearby
Note: For the sake of getting reliable numbers, we counted places within a city's border, as well as within a short driving distance.
1. Mauston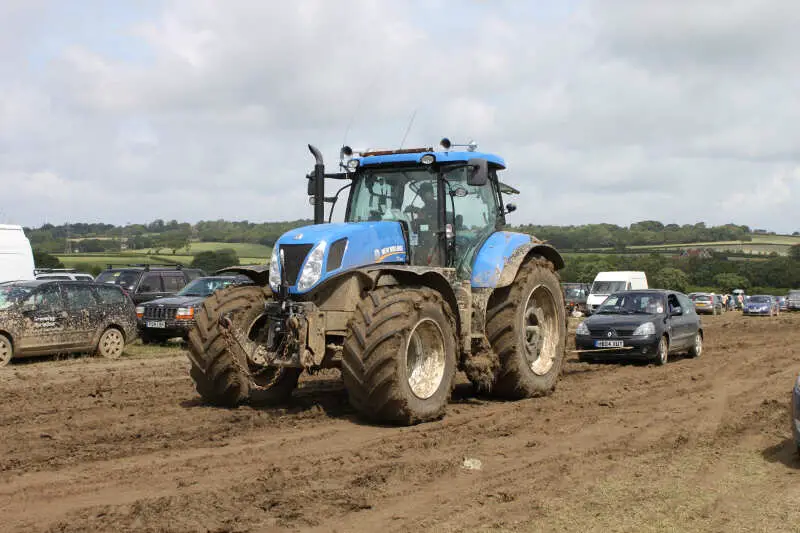 R & R Shooters Supplies, Mauston, WI. Google Maps
Population: 4,420
High school graduation rate: 79%
Fishing/bait shops per capita: 1st in Wisconsin
Tobacco stores per capita: 2nd in WI
Dollar stores per capita: 10th
Whoo-whee, Mauston! You have the official bragging rights as being named the most redneck city in the entire state of Wisconsin. You may now brag to your friends and share this endlessly on your Facebook walls.
Let's see why. Well, when you look at the number of places to fish in this area, you can understand why it's redneck heaven. Mauston surrounds Decorah Lake, which has some great bass, walleye and bluegill.
The number of tobacco stores per person is the 2nd highest in the state, and the per capita dollar store ratio is also very high. There's no runnin' out of chew and cheap groceries here. No siree!
Mauston is right off of 90/94, about 3 or 6 Miller Lights east of La Crosse. You can see why so many rednecks live here.
2. Berlin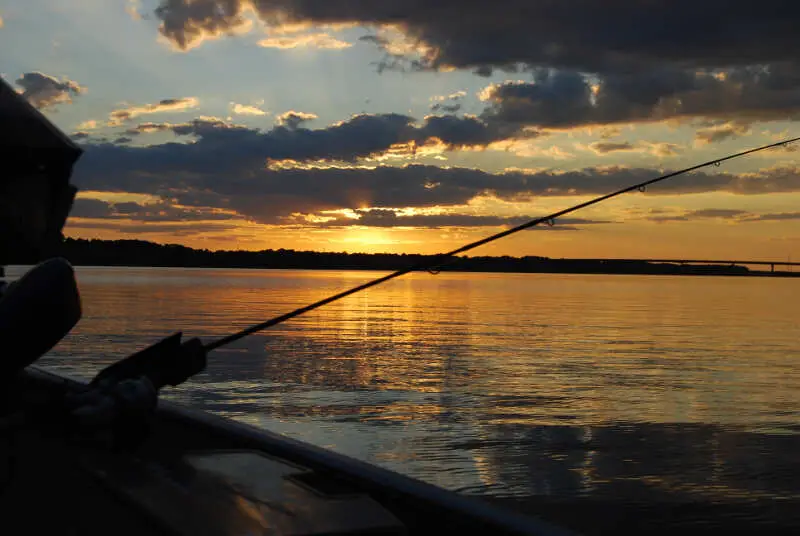 Wolf's Den, Berlin, WI. Google Maps
Population: 5,489
Mobile home parks per capita: 3rd
Walmart rank: 8th
Yes, siree, there's plenty of rednecks in the boonies of Berlin, that's fer damn sure. It's just a short pickup drive outside of Oshkosh.
Berlin necks have just about the highest number of mobile home/trailer parks per capita than anywhere else in the state. Nothing's more redneck than throwing back a case of Old Milwaukee with the boys down at the pool.
It's also centrally located between some great fishing and hunting. A neck out here could probably catch his supper every night and not have to even head on down to Walmart.
3. New London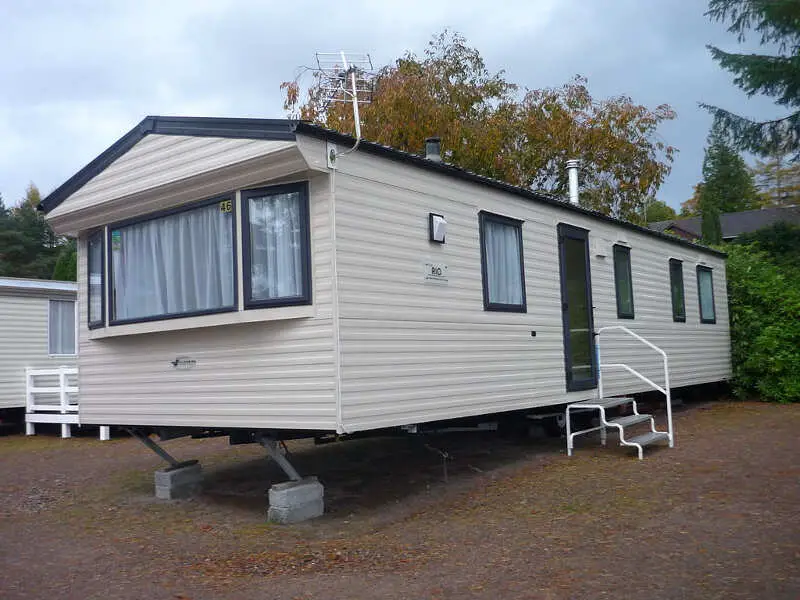 C & R Waterfront Bar, New London, WI. Google Maps.
Population: 7,127
Dollar stores per capita: 12th in Wisconsin
Chew factor: 12
Fishing/bait per capita: 19th in the state
Well look at you New London. Ain't you a purty thing. You know it's redneck here when the state dog was first bred here. It's the American Water Spaniel in case you were wondering.
New London has a far higher than average number of dollar stores in the area, and the number of tobacco stores in the area – what we refer to as the chew factor – is high. New London's is a 12.
If you wanted to head on out and get stuck in the mud with some New London necks, you'd head on out Routes 45 or 54. Look for the big pile of beer cans.
4. Antigo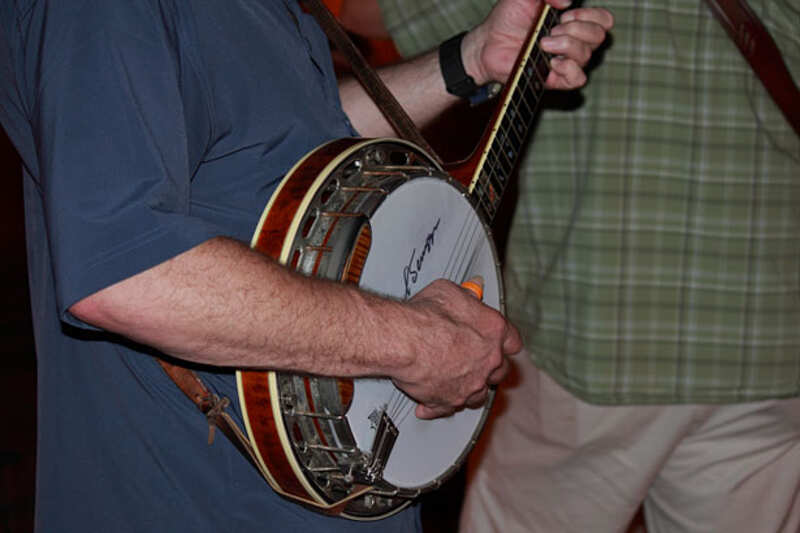 Nick's Tap, Antigo, WI. Google Maps
Population: 8,189
Trailer/mobile home parks: 10th per capita
High school graduation rate: 81%
Walmart rank: 8th in WI
Not too far north of Wausau in northern Wisconsin is the redneck enclave of Antigo. You can probably hear the country music blarin' and the shotgun shells a flyin for miles and miles.
Here, you've got way more trailer parks per capita than most other places. And of course, they have a Walmart. No redneck town is complete without one. In fact, there's no one around for miles. For a redneck, that's like short lines at Disneyland.
5. Clintonville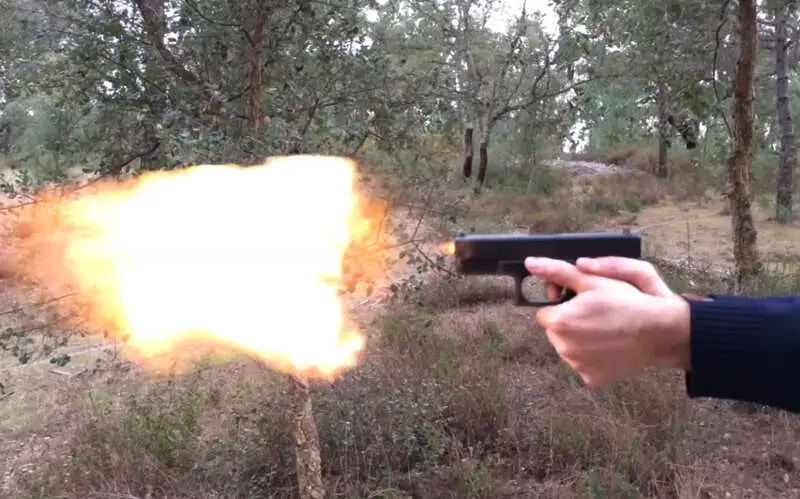 Mills Fleet Farm, Clintonville, WI. Google Maps
Population: 4,566
Fishing/bait shops per capita: 7th in WI
Bars per capita: 2nd in WI
Now we know you Wisconsin folks like to drink. In fact, we did the homework on the most drunk cities in Wisconsin a couple of weeks ago. But yee-haw you necks out in Clintonville got yourselves lots of waterin holes.
There are at least 11 on the map in and near town. You can simply imagine how many liquored up rednecks out here are peeling around the parking lots with their needlessly large trucks, on their way out to some backwoods place to do all sorts of rednecky stuff.
Actually, that kinda sounds like fun. Shotgun!
6. Medford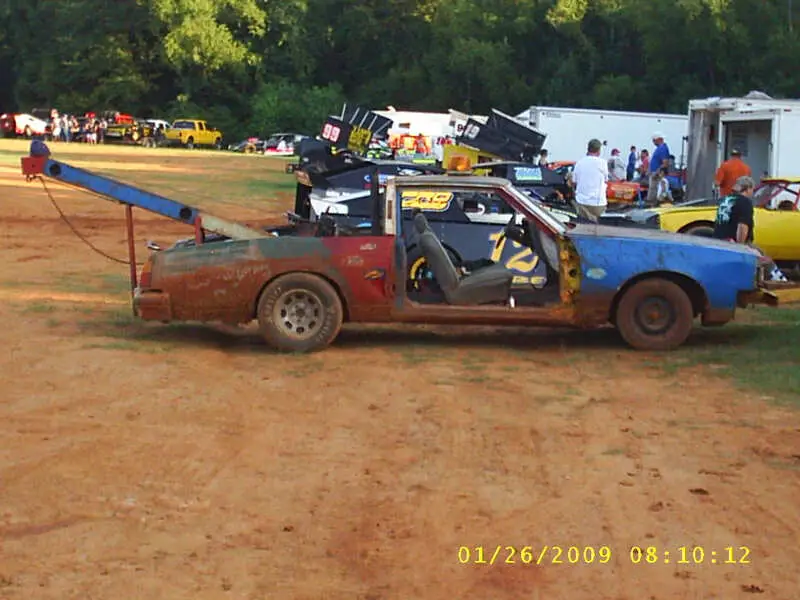 Main Street Guns and Knives, Medford, WI. From their Facebook page
Population: 4,326
Gun stores per capita: 5th in the state
Walmart rank: 18th in Wisconsin
Medford is way out on Route 64 west of Wausau. What's the deal with this part of the state, anyways? Is it all necks around here?
Watch yourself in Medford. They have just about more gun stores in the area per capita than anywhere else in the state. You can imagine how pissed a drunk redneck is after Dale Jr. puts himself into the wall on a Sunday.
7. Kimberly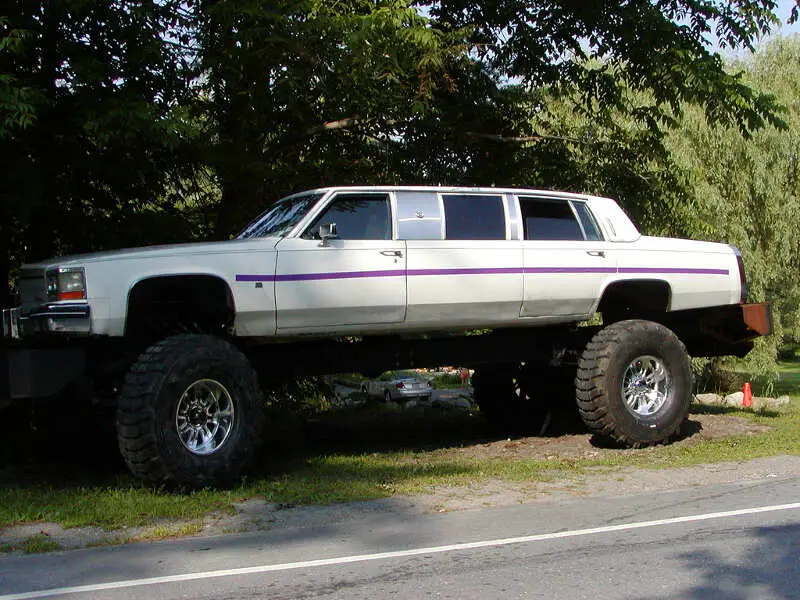 Peerenboom's Bar, Kimberly, WI. Google Maps
Population: 6,505
Fishing/bait shops: 11th in WI per capita
Chew factor: 15
Dollar stores per capita: 18th
Just outside of Appleton is the small town of Kimberly, Wisconsin. You might call these folks rednecks with paychecks, because they are far better off financially than their redneck peers in other areas of the state.
Here, you've most likely got the newest Fords and Chevys, where dads take their families out for weekend trips. Pay attention, young rednecks across the state. If you study hard, you, too can have the finest camo money can buy.
8. Merrill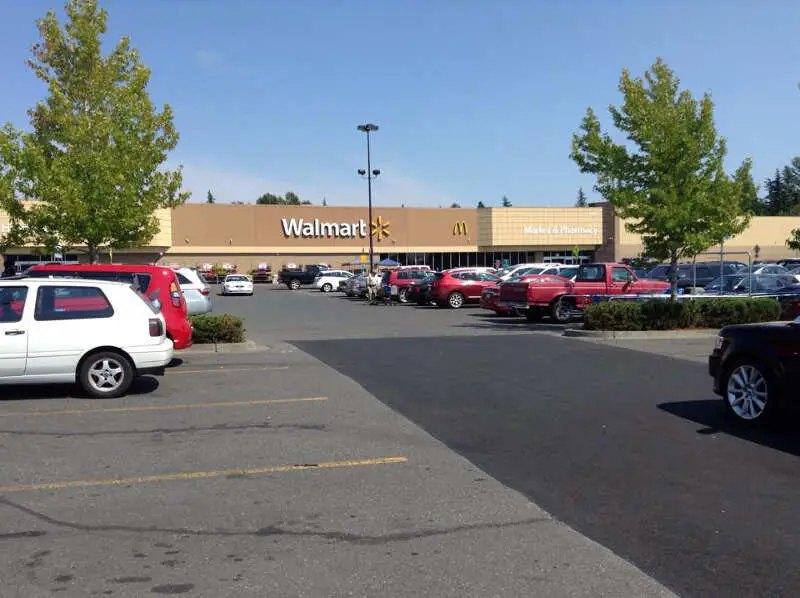 Wisconsin River, Merrill, WI. Google Maps
Population: 9,638
Gun stores per capita: 11th in WI
High school graduation rate: 79%
Merrill, a hoot and holler outside of Wausau, is very white and very blue collar. Here, you have lots of shotguns per capita. However, since Merrill isn't located close to any real good huntin', that means necks here have to gas up the truck and drive a ways to get to the nearest best place to get some good shots off.
It might be worth it; the Nicolet National Forest has been called a hunter's paradise. Rednecks in these parts can wear out their weapons on all the ruffed grouse, black bear and white-tailed deer in the area.
Plus, the Wisconsin River flows right through town. You can bet there's lots of poles in the water before and after work here. Probably during work, too.
9. Rothschild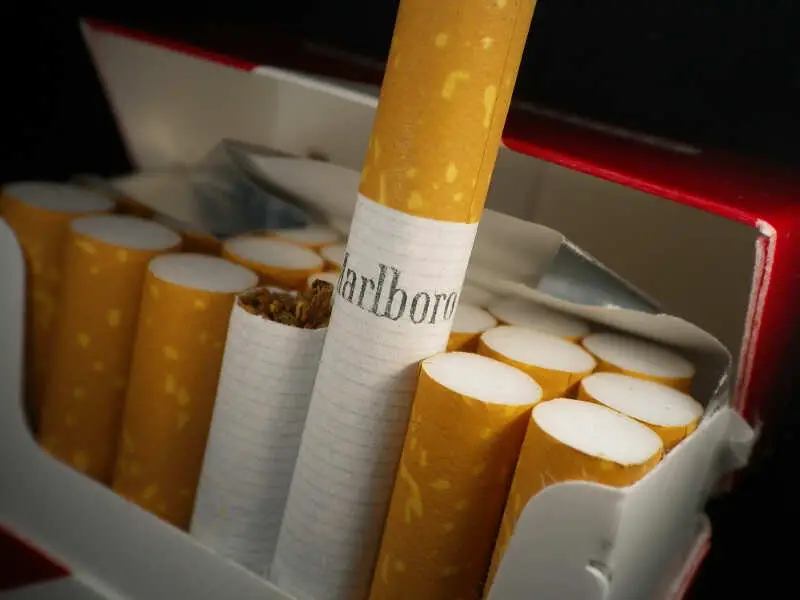 The Gander Mountain in Rothschild, WI. Google Maps
Population: 5,254
Fishing per capita: 5th in WI
Dollar stores per capita: 4th
Gun stores: 8th in the state
They don't build dollar stores and Gander Mountains where there aren't customers. And, wow rednecks of Rothschild, you sure do like to get your shoppin' on. We counted 7 dollar stores within a short drive of you all.
A motivated redneck knows that when one dollar store is out of Christmas lights, you just hop on over to the other one. And a thrifty redneck knows which dollar stores have the cheapest duck tape, motor oil and rat traps.
10. Ripon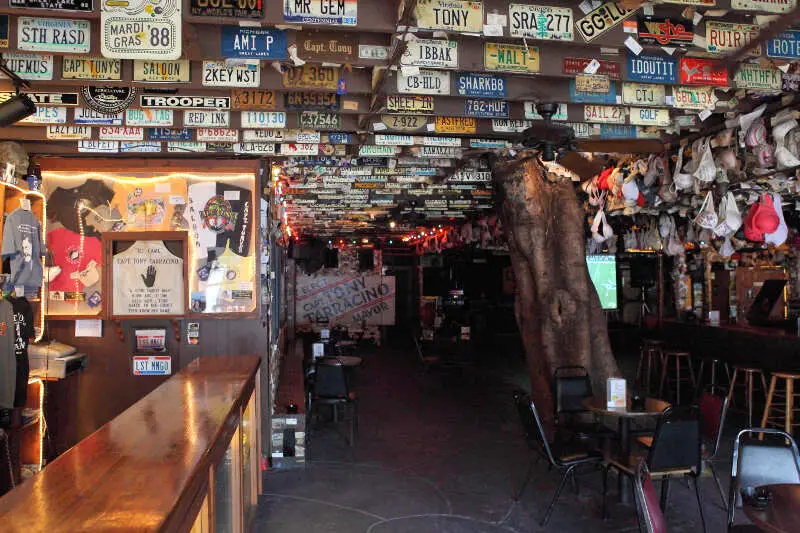 Holiday Food and Sport, Ripon, WI. Google Maps
Population: 7,700
Dollar store rank: 6th in WI
Chew factor: 11
Three beers west of Fond du Lac is the small town of Ripon, which has just about as many dollar stores as they have in the Rothschild. They also have a chew factor of 11.
Step one of being a redneck town: There's an archery range inside of your gas station. They have that here.
It's also pretty red up here. Ripon is the home to the first meeting of what would become the Republican Party. So thanks for that, rednecks of Ripon. If that ain't redneck, what is?
And God Bless the USA.
There You Have It
According to the official dictionary definition of a redneck, and based on stereotypes that the internet says are true, using science to determine the most redneck cities in a state can't be too far off. If you're analyzing smaller cities in Wisconsin with blue collar workers, where people have lots of options for drinking, fishing, hunting and Walmarting, this is an accurate list.
Now that you're done reading this, check out this video about Wisconsin, which will be the oddest (but most hilarious) thing you'll see all day. Guaranteed.