This article is an opinion based on facts and is meant as info-tainment. Don't freak out.
Swipe left for slideshow
Is there anything really wrong with being called a Wyoming redneck? Sure, every state has them. While they might be defined with a different criteria in other states, you do have them in lots of them in your neck of the woods.
In fact, most people in Wyoming probably have some shade of neck in them.
Wait: What is a redneck anyways? Well, according to the official bible of literature, the Merriam-Webster Dictionary, a redneck is:
"A white person who lives in a small town or in the country especially in the southern U.S., who typically has a working-class job, and who is seen by others as being uneducated and having opinions and attitudes that are offensive."
Plus, we thought why not add in a few stereotypes? Cause, you know, rednecks like to hunt, fish, drink, smoke and shoot things. And shop at Walmart.
Using that criteria, it's not hard to scrape the internet, run some scientific data on where the most members of the Wyoming redneck family tree most likely live. Most of these places probably won't surprise you.
Because, the data never lies, does it?
So, hold our beers and watch this. After analyzing all cities with a decent amount of people in them, we came up with this list as The Most Redneck Cities in Wyoming:
Saratoga
Mills
Evansville
Pinedale
Greybull
Thermopolis
Read on below to see where your town ranked.
For more Wyoming reading, check out:
What redneck criteria did we use?
In order to rank the most redneck cities in Wyoming, we had to determine what criteria makes a redneck.
We threw a lot of criteria at this one in order to get the best, most complete results possible. Using Yelp and Google Maps, this is the criteria we used:
The dictionary definition categories
Small towns
Least amount of high school graduates
And the stereotypical categories
Number of bars per city
Number of mobile home parks per capita
Number of tobacco stores per city
Number of places to get fishing gear
Number of guns and ammo stores per city
Walmarts, Bass Pro Shops, and dollar stores nearby
Note: For the sake of getting reliable numbers, we counted places within a city's border, as well as within a short driving distance.
1. Saratoga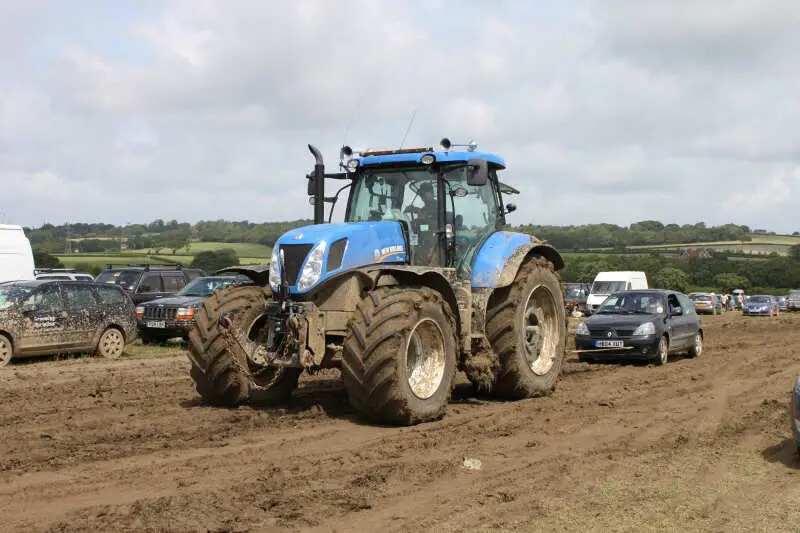 Trophy Room Taxadermy and Whistle Pig Saloon, Saratoga, WY. Google Maps
Population: 1,856
Gun stores per capita: 6th in WY
Trailer parks per capita: 5th
Fishing/bait shops per capita: 3rd
Whoo-whee, Saratoga! You have the official bragging rights as being named the most redneck city in the entire state of Wyoming! You may now brag to your friends and share this endlessly on your Facebook walls.
Let's see why. Whelp, first off, rednecks like to fish, and Saratoga has one of the highest concentrations of fishing and bait shops in the state.
You've also got quite a few places to get guns and ammo in the area, too. We're pretty sure that in Wyoming, you guys have more guns than kids, in general.
There's nothing more than a couple of trailer parks to make redneck feel right at home. They're like magnets to a redneck. So, Saratoga has it made here, too.
And when you consider that 15% of the folks here never bothered to finish high school, what you have is a little slice of redneck heaven about 5 beers southwest of Elk Mountain.
2. Mills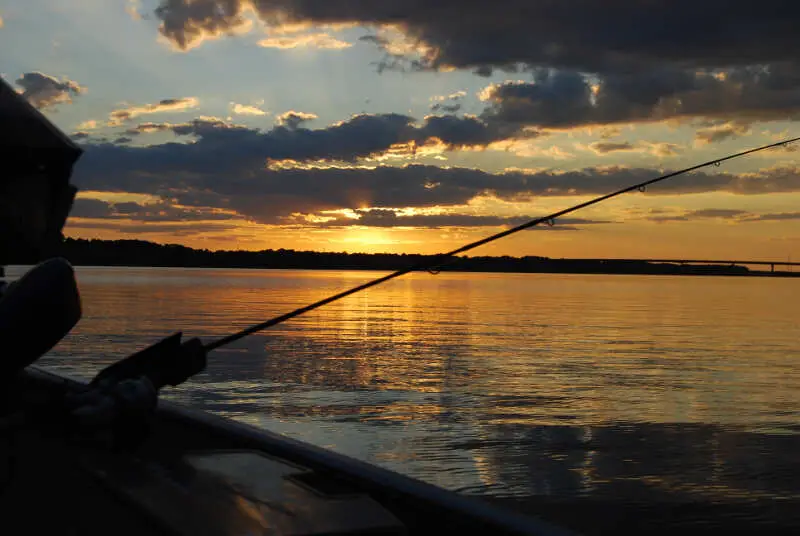 Lariat Mobile Home Court, Mills, WY. Google Maps
Population: 3,449
High school graduation rate: 76%
Gun stores per capita: 5th in WY
Chew factor: 3
Yes, siree, there's some rednecks in the boonies around the Mills area, that's fer damn sure.
You ain't running outta ammo or chew here in Mills. There are almost as many places to get guns as anywhere else in the state. And the number of tobacco stores – what we call the 'chew factor' – is sky high here. In Mills, it's a 3.
And it's quite obvious that as teens, lots of the rednecks in Mills spent more time shooting varmints and blowing stuff up than they did in some boring math class.
Actually, we're kind of jealous. That sorta sounds like fun.
3. Evansville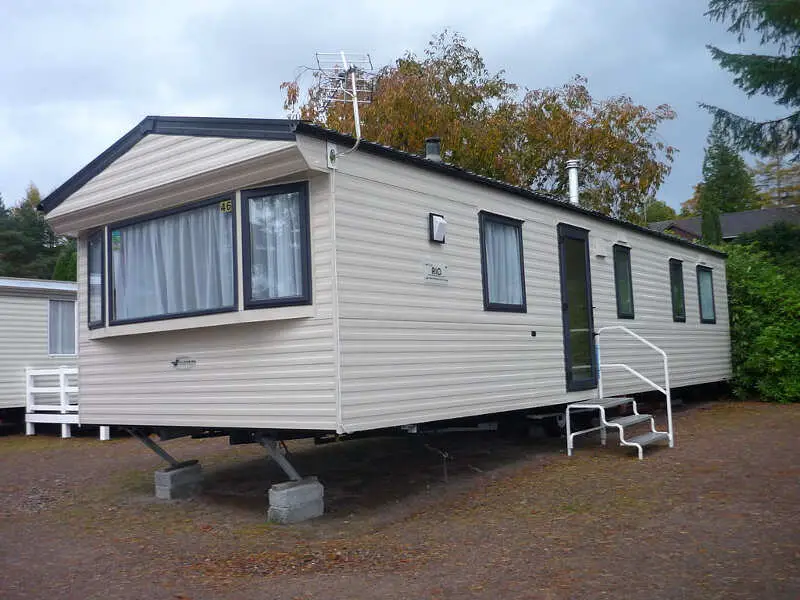 Taylor's Sports Bar and Spirits, Evansville, WY. Google Maps
Population: 2,651
High school graduation rate: 68%
Fishing/bait shops per capita: 5th in the state
Dollar stores per capita: 1st
Wow, Evansville. Looks like peer pressure didn't get to many of you guys did it? Just think – had you guys studied even less, you could have won this whole thing.
There are also more dollar stores in the area per capita than anywhere else in the state, so there's simply no excuse for showing up to an Evansville barbecue empty handed.
If you want to visit the Evansville rednecks, head right outside of Casper and look for the big pile of beer cans and the underwear frozen to the clothes line.
And bring duck tape. They're out.
4. Jackson
Shady Lady Saloon, Jackson, WY. From their Facebook page
Population: 9,646
Bars per capita: 4th in WY
Fishing/bait shops per capita: 2nd
Well call the folks in Jackson rednecks with paychecks, because it's obvious that they paid attention in class. No one ever said that rednecks had to be broke and dumb.
Lots of successful rednecks like to hunt, fish and shoot things, too. They just have to wait until the weekend to fire up the truck and head out of town.
5. Pinedale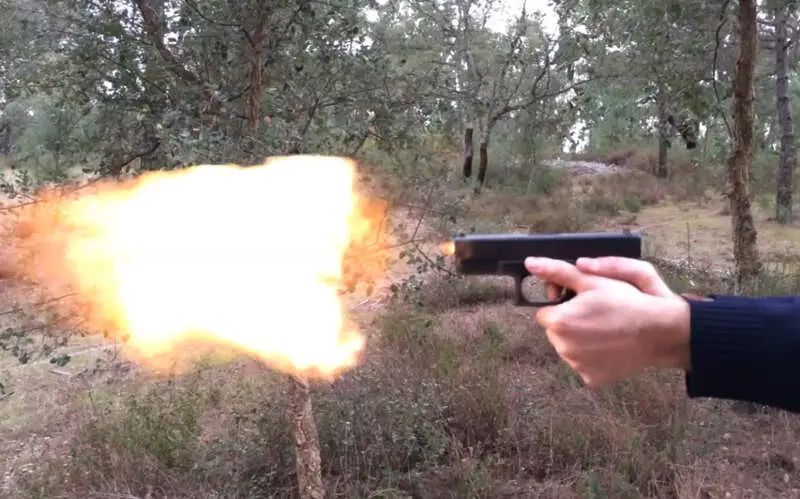 Corral Bar and Grill, Pinedale, WY. Google Maps
Population: 2,068
Gun stores per capita: 2nd in WY
Bars per capita: 2nd
Pinedale has it made for rednecks. No wonder so many live out here. It's at the base of several mountain ranges, where the deer, bears and whatever else is worth shooting at practically walks right up to your back porch.
And with Lakes Fremont and Willow so close, a redneck could actually get breakfast, lunch and supper on the table every day without even having to go into town.
Some probably do just that.
If you want to pay em a visit, head on out Route 191 towards Idaho. Roll down your windows when you get past Boulder. You can probably hear the shotgun blasts and smell the fish fryin from the main road.
6. Cody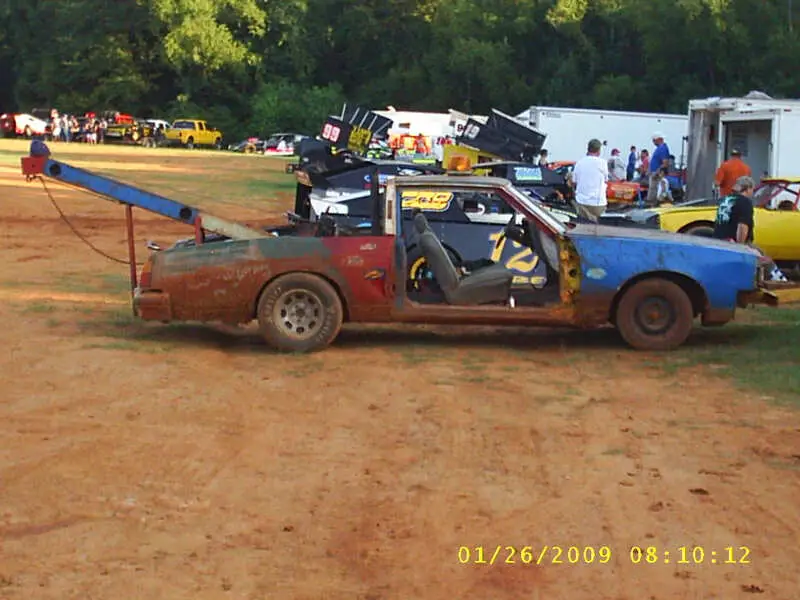 Silver Dollar Bar, Cody, WY. Google Maps
Population: 9,531
Gun stores per capita: 7th in WY
Chew factor: 5
Walmart rank: 1st in the state
Is there a real difference between cowboys and rednecks? That sounds like a country song ready to be written.
Every great redneck town has themselves a Walmart. Here in Cody, they've got one all to themselves. To a redneck, that's like short lines at Disneyland.
Don't mess with a drunk redneck from Cody. Like most folks in Wyoming, they know how to use their weapons. 'Pending on their mood, they might just fill yer' britches full of lead.
7. Thermopolis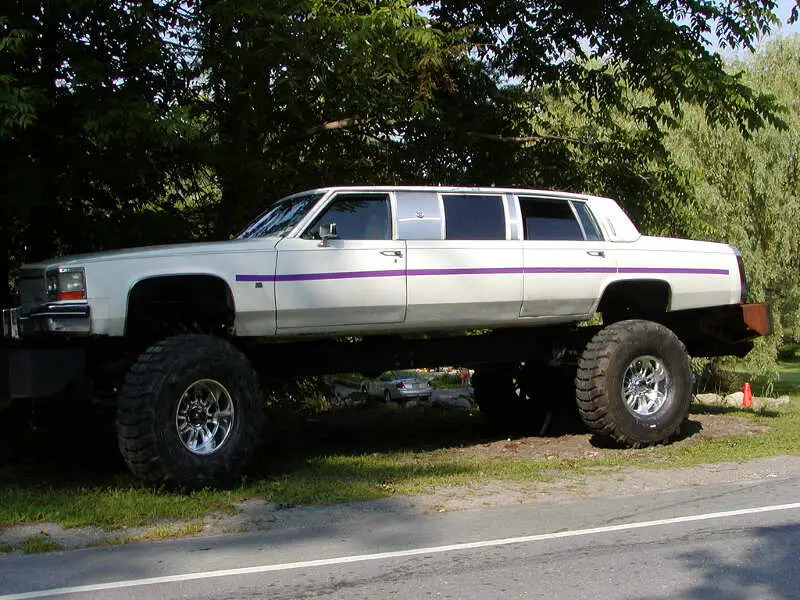 The Flying Dutchman, Thermopolis, WY. Google Maps
Population: 2,836
High school graduation rate: 85%
Guns per capita: 8th
Chew factor: 1
Don't be surprised to see dudes in camo at church or a neck in line at the bank with a chew spitter in his hand here in Thermopolis.
And that old rusted up truck? That baby has some miles on it.
This place is surrounded by big game. The Bridger and Owl Creek Mountains have some really great big game hunting. Rednecks are some damn good shots, and most likely fill their tags out in these parts all year long.
"Didn't shoot your limit? That's okay, I'll shoot it for you."
8. Rawlins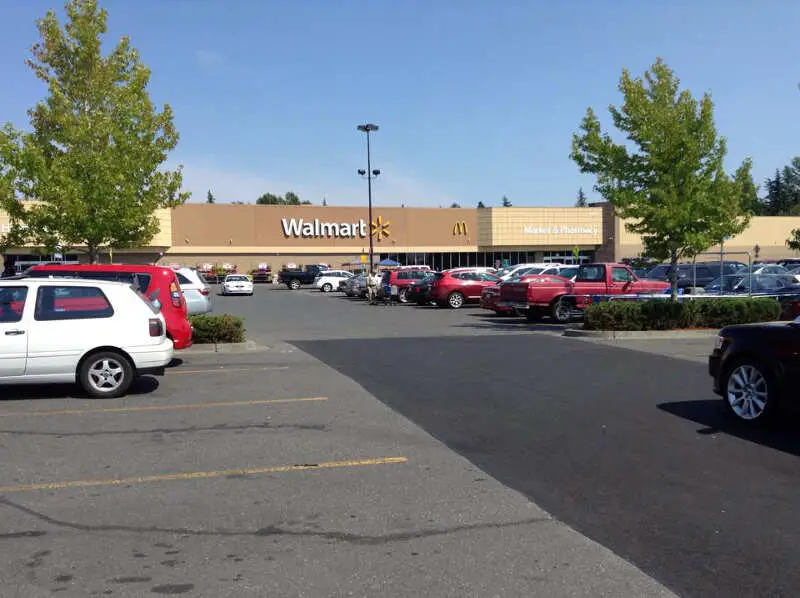 Davidson's Guns and Grocery, Rawlins, WY. Google Maps.
Population: 9,815
High school graduation rate: 78%
Chew factor: 5
Walmart rank: 5th
Rawlins is a very white, blue collar town right off of I-80, south of Muddy Gap. The rednecks here don't have to travel to far to get great deals on ammo, doe urine and rat traps, since they've got a Walmart right in their very own city limits.
But other than that, they're on their own for great redneck entertainment. The Casper Golden Corral closed down, so no more jumpin' in the truck to go get after them all you can eat catfish fritters.
And the nearest Bass Pro Shops is in Colorado. There's no way the riding mower is makin' it that far.
9. Greybull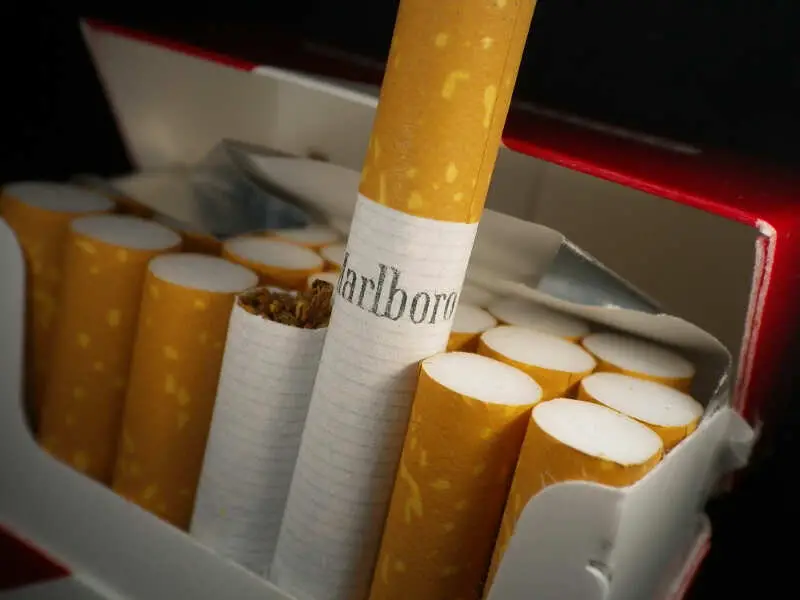 Silver Spur Bar, Greybull, WY. Google Maps
Population: 1,889
High school graduation rate: 78%
Bars per capita: 9th in WY
You can bet these necks get after it big time way out here. There's no one around for miles, so they are free to shoot things, blow things up, let their laundry hang out all winter long – and no one is gonna say a thing.
They've got quite a few bars in town. Nothing's more redneck than sitting around with the boys, talking about when rut's gonna hit while watching Dale Jr. and the rest of the boys turn left all weekend.
No wonder so many rednecks live up there.
10. Douglas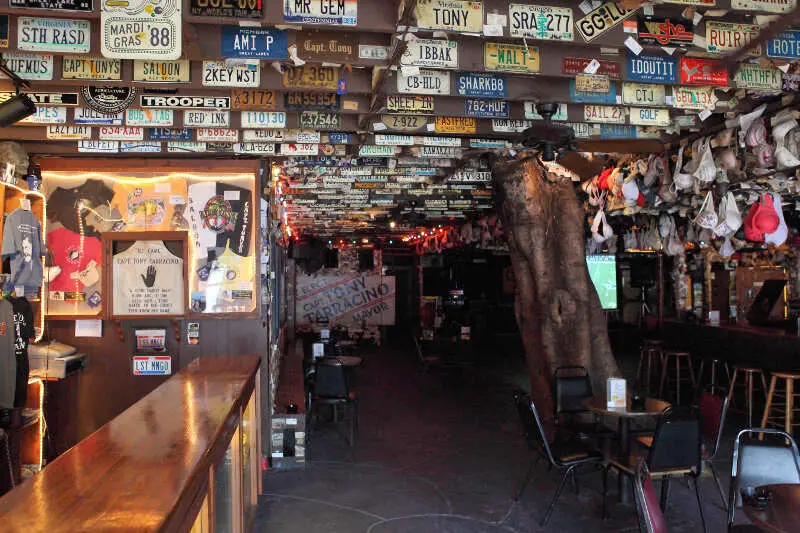 Curly's Leisure Sports, Douglas, WY. Google Maps
Population: 6,117
High school graduation rate: 82%
Fishing/bait shops per capita: 12th in WY
Gun stores per capita: 14th
You can bet yer' britches there's some necks in Douglas. Gun stores, fishing shops and a dollar store are all indications that they've settled here. After all, they don't build these places where there aren't customers.
And 1 in 5 people spent more time worrying about skinning varmints than they did getting a GED. And that doesn't stand for Get 'Er Done, either.
There You Have It
According to the official dictionary definition of a redneck, and based on stereotypes that the internet says are true, using science to determine the most redneck cities in a state can't be too far off. If you're analyzing smaller cities in Wyoming with blue collar workers, where people have lots of options for drinking, fishing, hunting and Walmarting, this is an accurate list.
We also wrote a story on the worst places to live in Wyoming if you didn't happen to see it. Click here to read it.